DIY Polaroid Displays — As a spin-off of last year's popular Valentine's Day gift idea, we're making these DIY wooden polaroid displays with a video tutorial and all!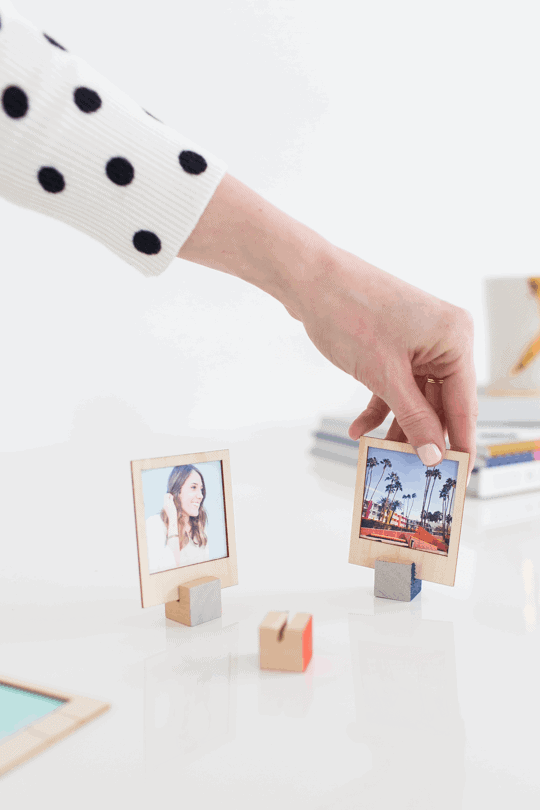 I love that you all went crazy over last year's DIY wooden polaroid gift set. But there was just one little thing missing for them. A stand!
We solved that problem by making these DIY wooden polaroid displays that make for the perfect desk additions or home decor trinkets.
Even better, you can make the displays in almost no time flat AND DIY along to our second ever video tutorial for them too!
The polaroid portion is the same easy steps as last year, which you can find right here.
Once you have your wooden frames ready to go, you're all set for making the displays…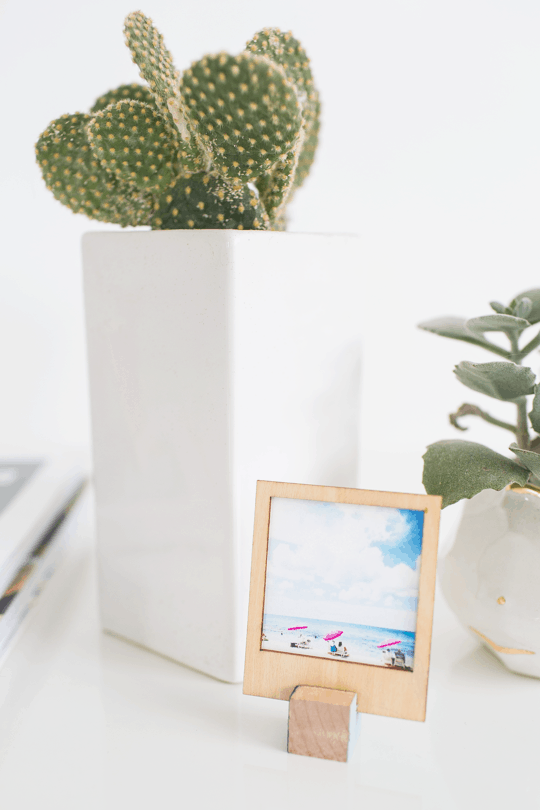 Materials Needed To Make DIY Polaroid Displays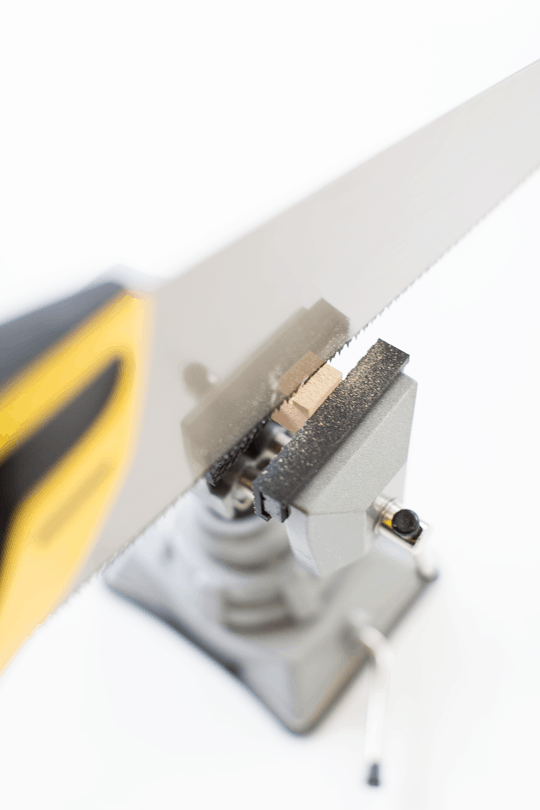 Steps To Make DIY Polaroid Displays
For the stands, use a vice to grip the wooden blocks so that your hands are a safe distance away from where you'll be sawing.
Next, use the handsaw back and forth across one side of the block to create a groove about a quarter of an inch deep that's just wide enough to fit the wooden frame.
Once the groove is cut, you can add a little punch to them by colorblocking sides of the cubes with different colors of your choice with craft paint and a foam brush.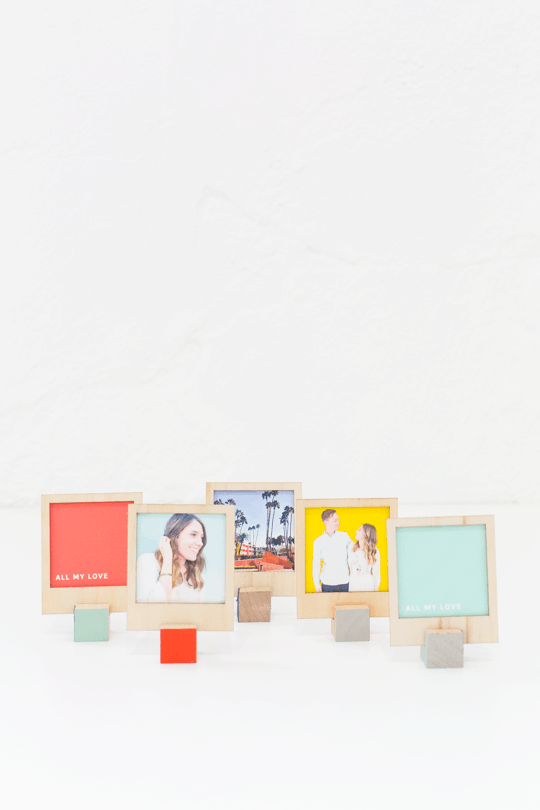 Now you can display them on mantles, window sills, desks, counters, dressers… the list goes on!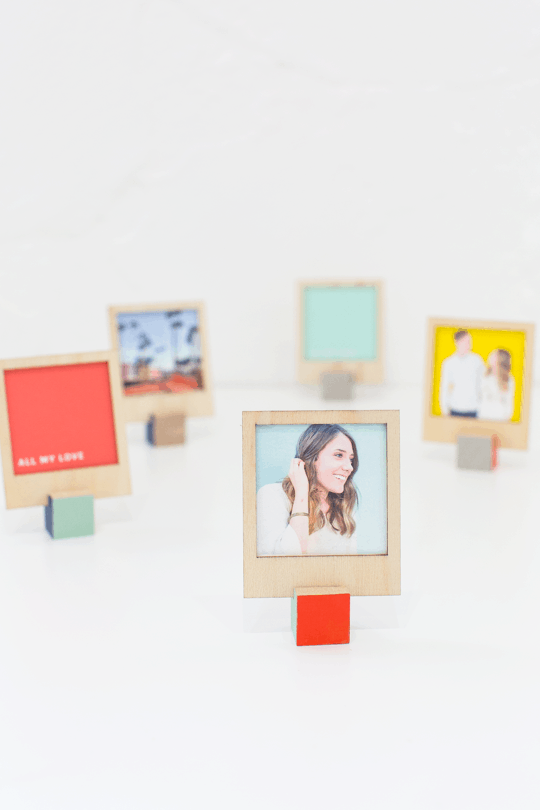 So how do you guys feel about the new video tutorials to accompany projects? A bit more action packed, too action packed? I want to hear your take on it all!