DIY Candied Apple Macarons — Nothing says fall like DIY Candied Apple Macarons, am I right?! Okay, so it's not exactly typical, but I couldn't resist putting a spin on these macs!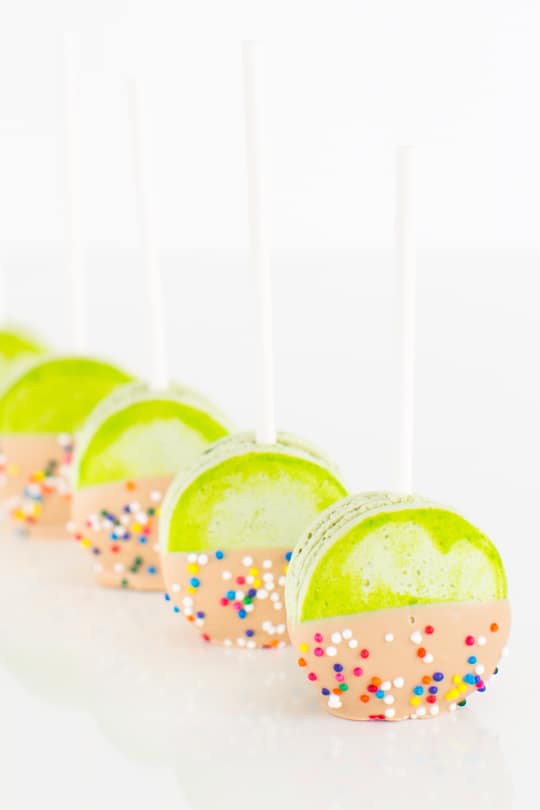 Besides the PSL (pumpkin spiced latte) craze, you know fall has really arrived once people start busting out the candied apples.
I've never really understood this fall/candied apple phenomenon myself. But hey! I can get down with just about anything dipped in caramel any time of the year so I don't question it.
I did, however, take it upon myself to make DIY Candied Apple Macarons for those that prefer not to have the mess of regular caramel apples but still like to blend in when fall rolls around.
I know what you're all thinking right now, "Sure, go ahead and pretend to take one for the team when really you just wanted to make something else out of macarons".
In that instance, you'd be correct. But I am at least sharing my DIY fail portion of this with you, too…
Materials DIY Candied Apple Macarons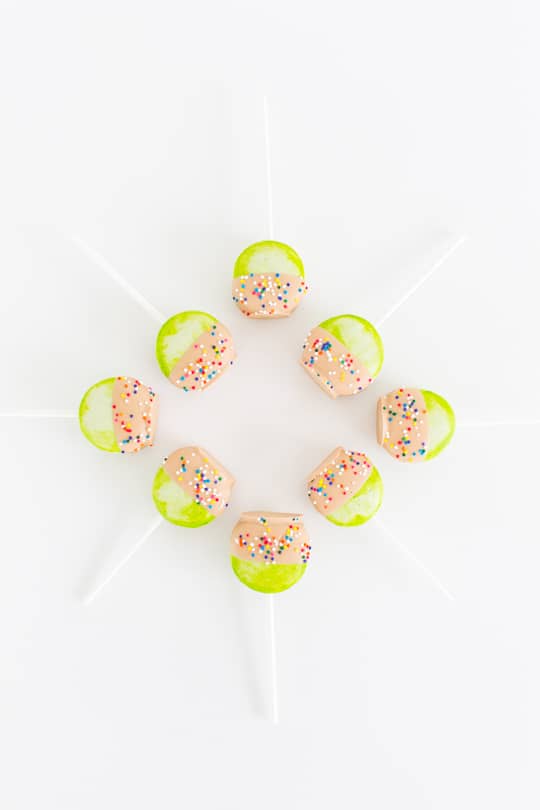 How To Make DIY Candied Apple Macarons
Step 1 – To give the "apples" a little more dimension, I used the green food marker on them first to shade around the edges. And I blended in the colors in with my finger.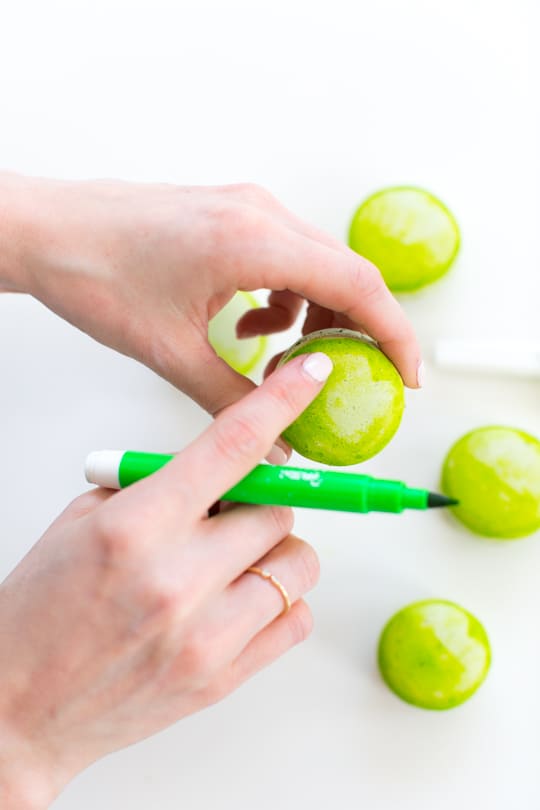 Step 2 – Next, I melted white chips with a splash of brown melting chips to make a soft caramel color.
Step 3 – Then, dipped each macaron and then gave each one a splash of sprinkles.
Step 4 – I set them upright to let the chocolate bottoms dry flat on wax paper.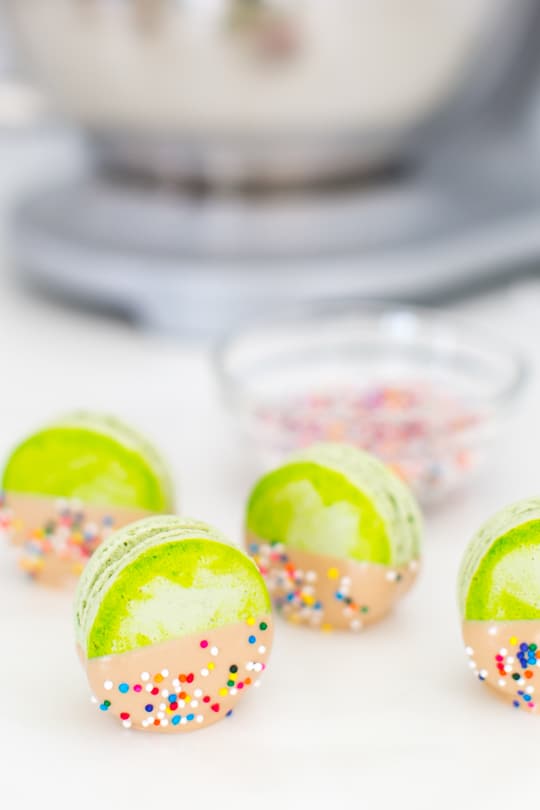 Originally I had planned to make "twig" sticks for each apple. But it was nearly as cute as I thought it was going to be, even after aimlessly searching the internet for this twig mold and making the sticks a few weeks ago.
Alas, I skipped the fondant brown twig sticks and went with white lollipop sticks instead. The DIY struggle is real!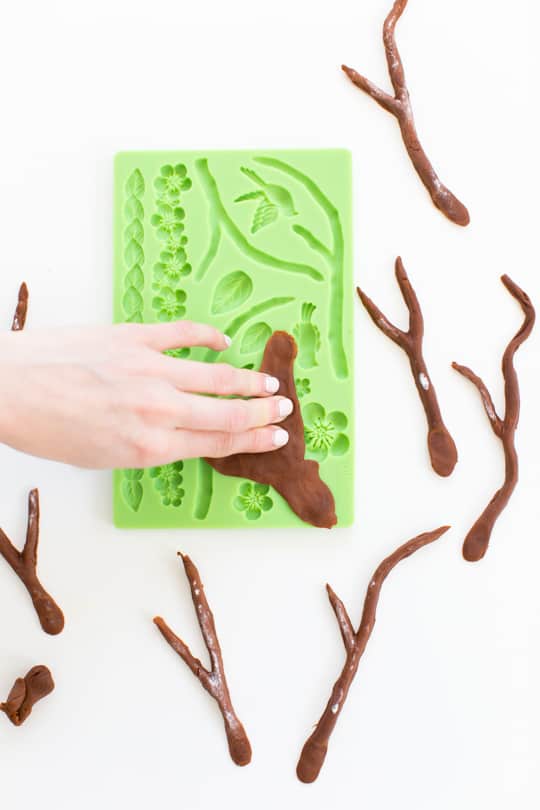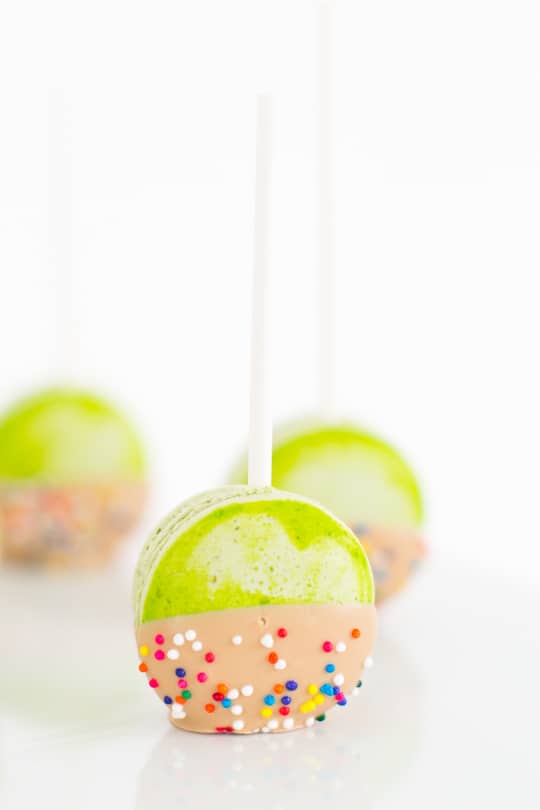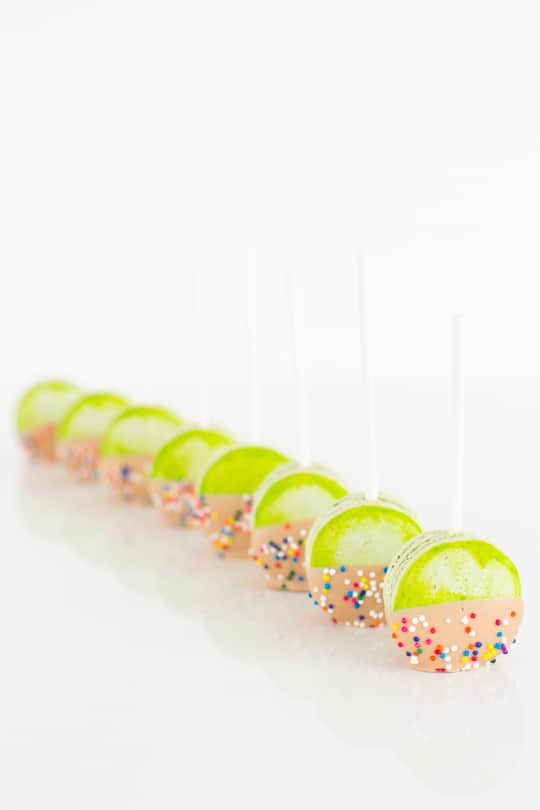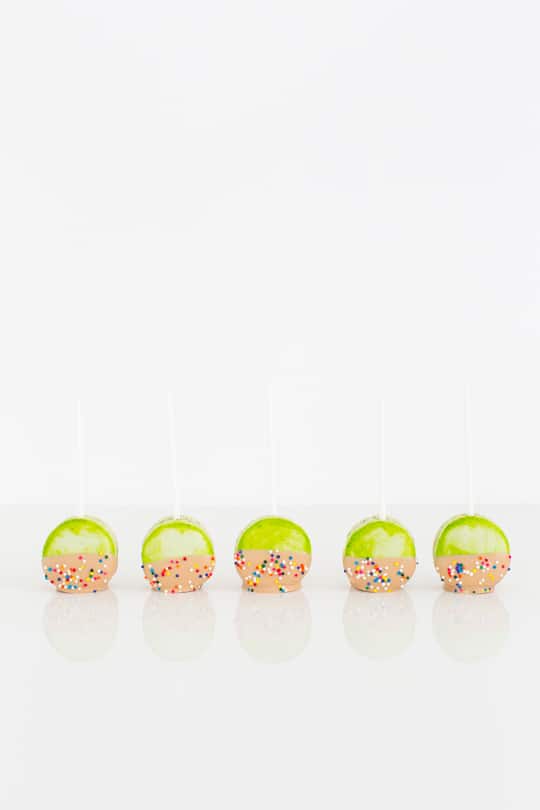 After all of the stick debating, I need some reassurance here that you can actually tell these are meant to look like candied apples!
They're definitely an easy fall inspired snack to make for your next dinner or Halloween party, if nothing else.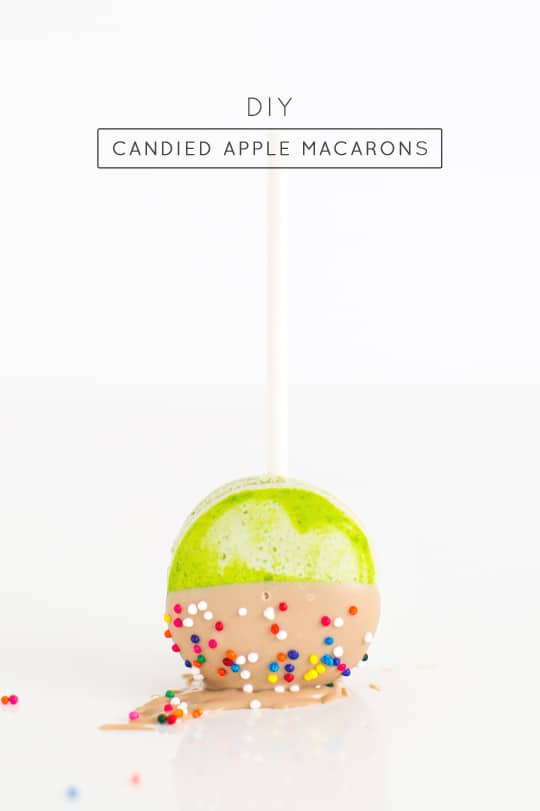 Related posts: