Let me just open this up with a quick apology. I like to think that we do a pretty good job of staying on top of things around here, but every now and again we have a mishap…or twelve. In this instance of today's DIY corn macarons, we won some and we lost some…
We won if you consider that they turned out really cute, but we lost a few points on account of the fact that Jared accidentally deleted the how-to photos of the process. Womp, womp. Not to worry, I only gave him a blank stare of annoyance for about 2 minutes, and then I was over it. At the end of the day, we have about 1913881 tutorial photos floating around the blog, so I'm hoping for a friendly allowance pass on this one.
Doubly good news is that we have no shortage of macaron DIY's for you to get the jist from! You can look at those right here and picture it all coming together…

MY LATEST VIDEOS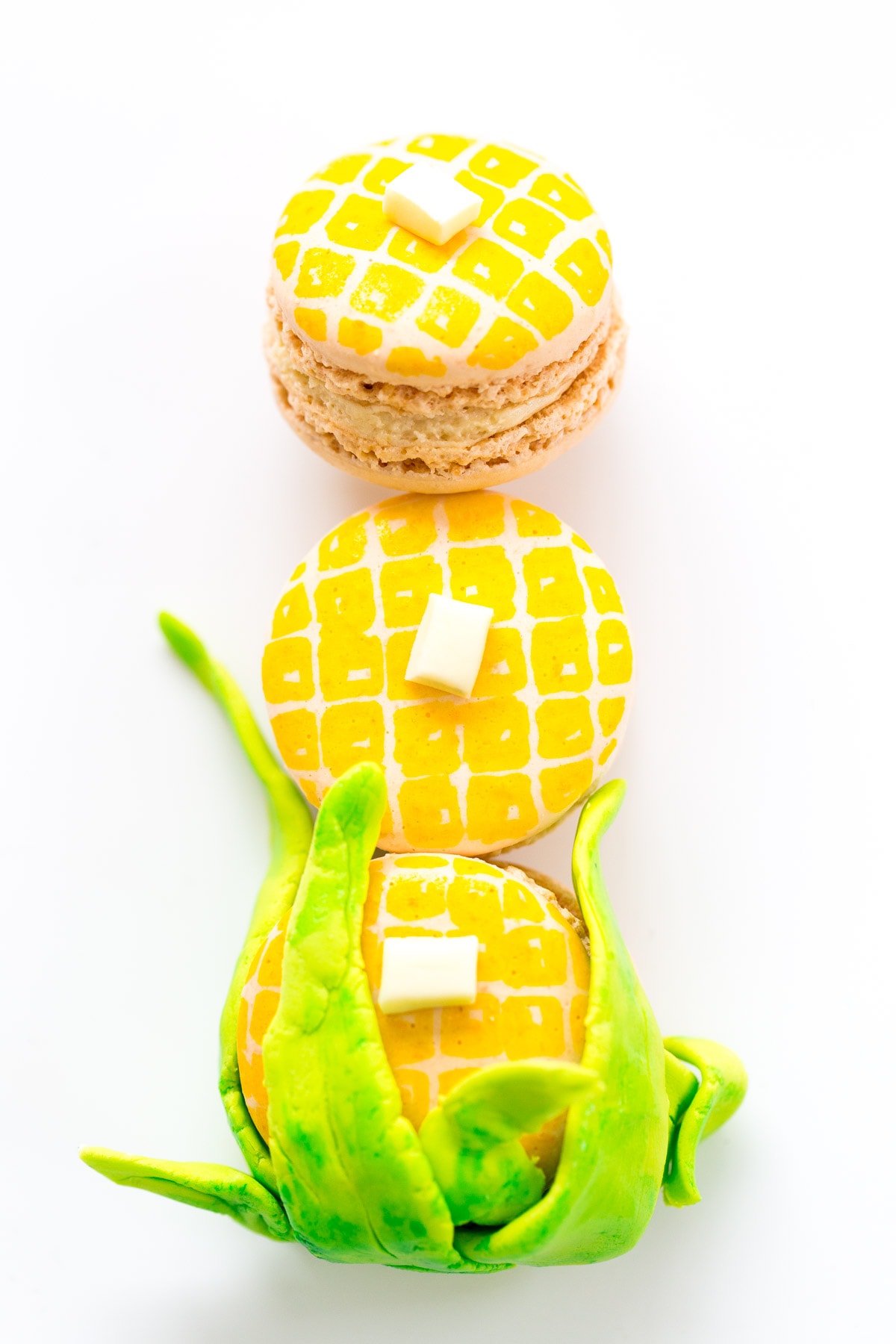 These are a lot like making the waffles from our brunch macarons. I used the yellow food marker to make tiny squares along the vanilla macarons, and then we cut individual "butter" squares from white fondant to place on top.
The stalks are made from molded green fondant shaped into individual strands that are held in place with the macaron filling and folded over the top edge.
For a little extra punch, I used a green food marker to give the fondant stalks more definition.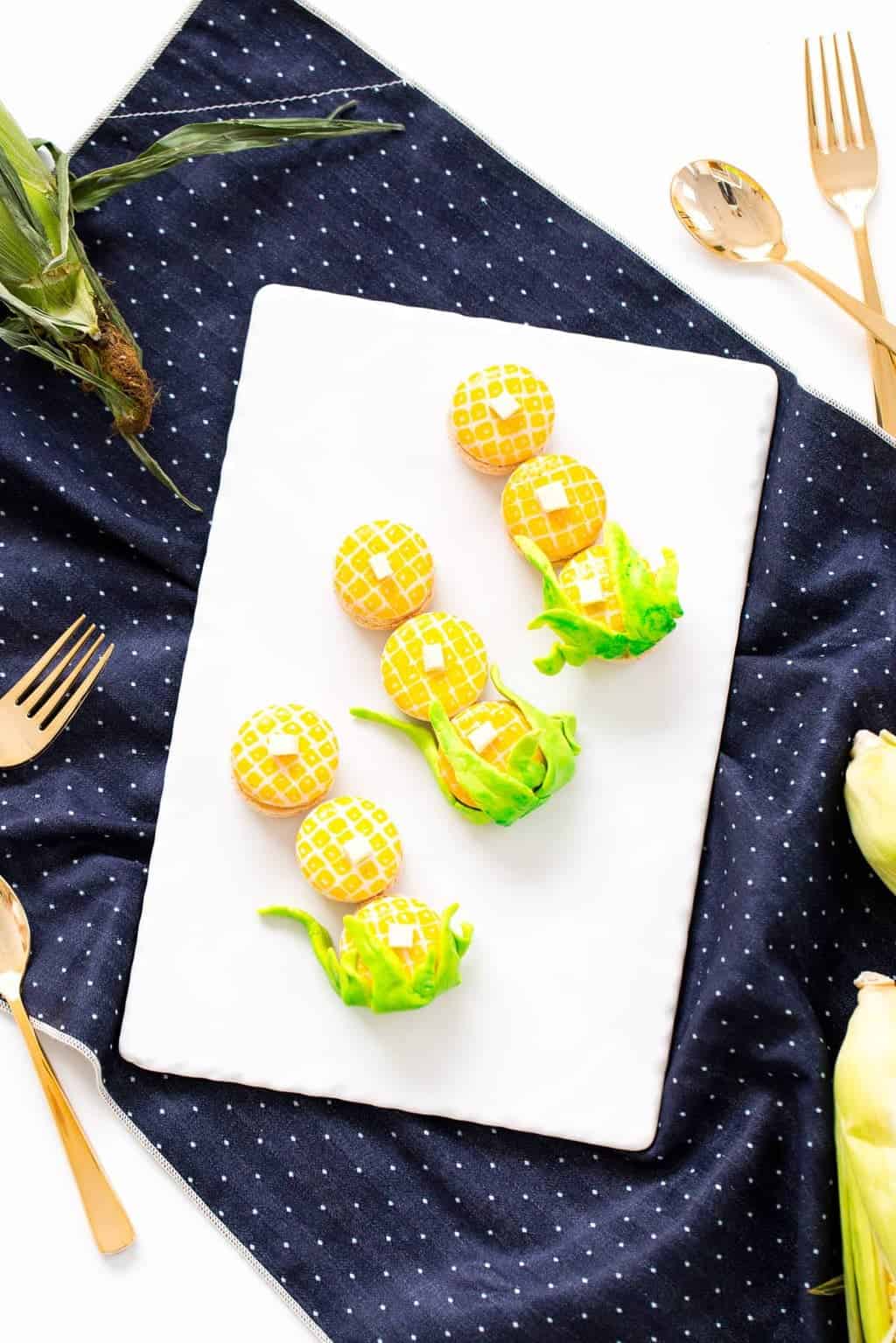 Again, my apologies for the lack of tutorial photos on this one. Life happens! Plus let's be honest, we're all in this for the pretty after photos anyways!
This post may contain affiliate links which won't change your price but will share some commission using Shopstyle, Reward Style, and/or Amazon Associates.