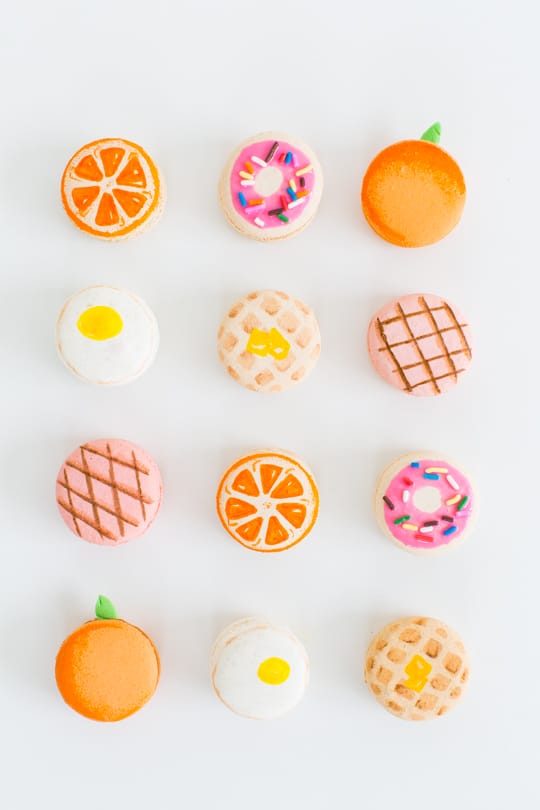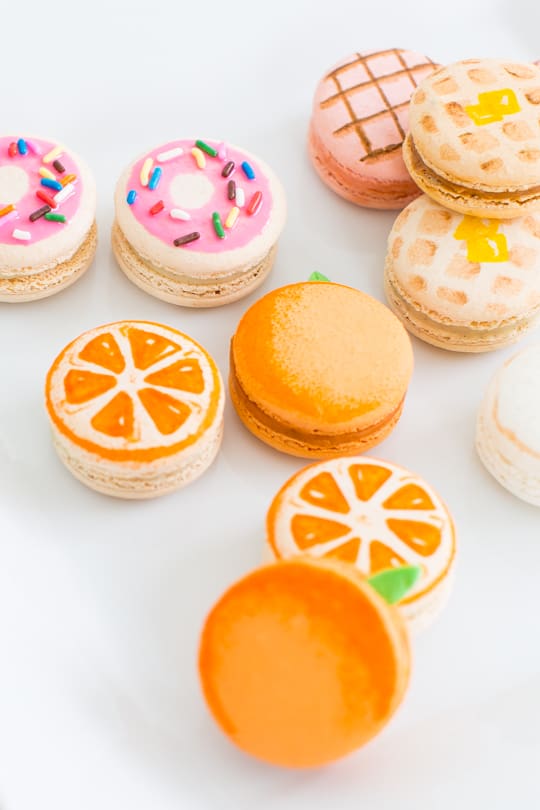 If there is one thing the world is willing to agree on these days, it's brunch. We could agree on absolutely nothing at all but almost everyone would be down for some solid, community brunch plans this weekend. That being said, I swear it's also one of the most anticipated meals ever on account of the fact that everyone is cramming into your favorite place at the same time, but these DIY brunch macarons don't make you wait for a table, plus they give a whole new meaning to the word.
Sure, you don't exactly need real butter an syrup for these "waffles", and you don't need a knife for the "grilled ham", but they would make for an awesomely quirky way to serve breakfast in bed for Mother's Day or a sweet nothing gesture for your brunch loving friends, don't you think?…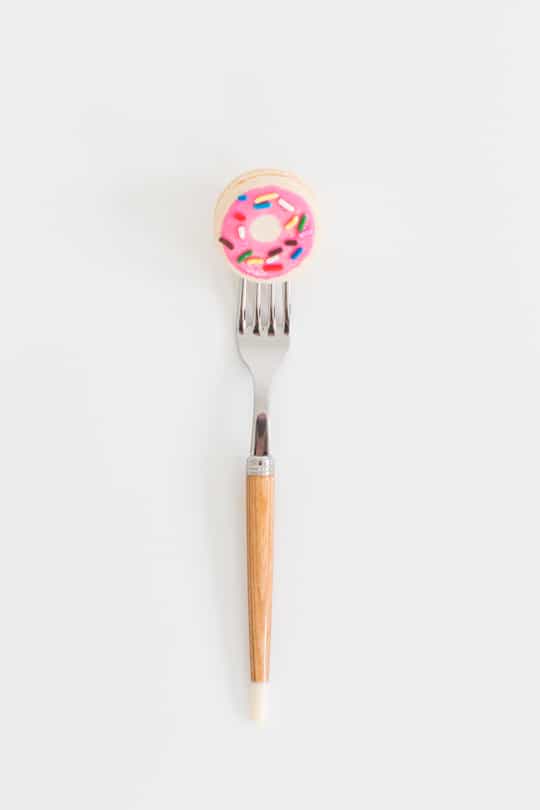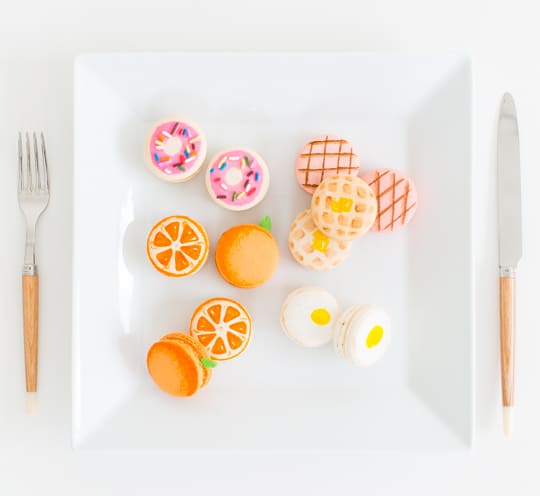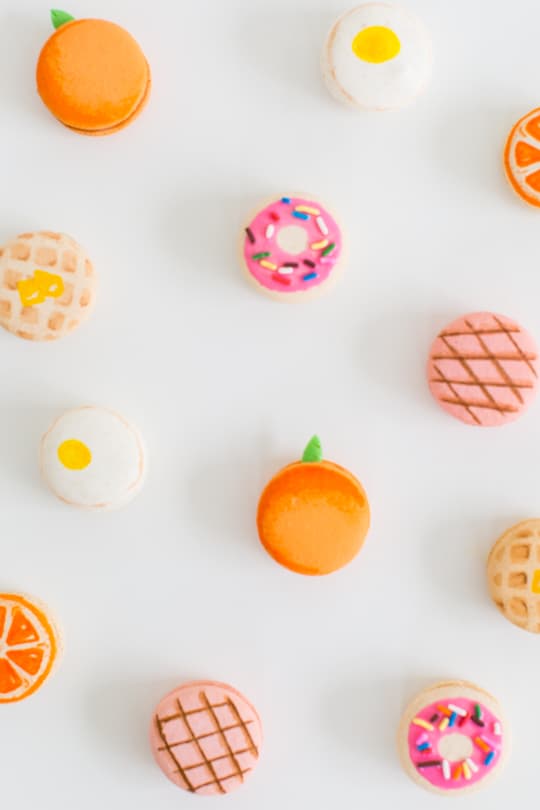 Materials:
Food dedicated paint brush
Pink cookie icing (or color of your choice for "donuts")
Sprinkles
Royal icing leaves (for orange leaf)
White, cream, pink, and orange macarons (we got ours locally from Bite)
These brunch macarons are a bit more intricate than last year's fruit macarons, but a lot of the the same concepts are still there. You basically have to work backwards starting with lightest to darkest colors, like you would if you were watercoloring.
First, make your brown gel coloring mix by adding a small dab of brown gel food coloring to a little bowl of clear extract, and mix it well with a food dedicated paint brush. It shouldn't be very saturated, that way you can build up as much color as you need as opposed to it being too dark.
To make the grilled ham macaron, start with a basic pink cookie, then add the criss-crossed stripes with a brown food pen and then go over some of the lines with a quick stroke of the brown gel extract mix.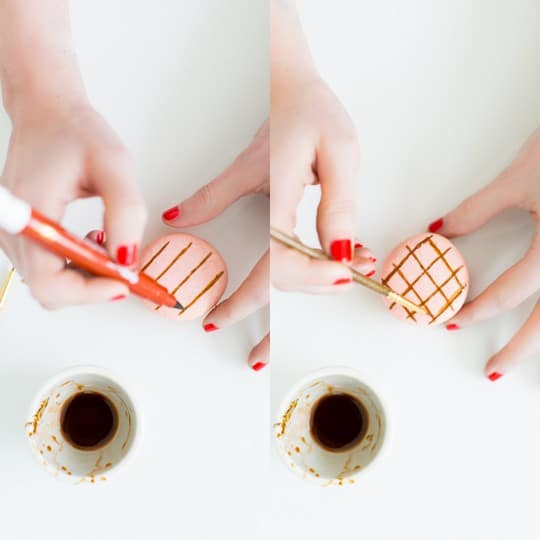 For the waffles, start by making two squares in the center of the cream macarons to be the butter, and then use the brown gel extract to make tiny, uniform squares around the rest of the cookie. Then going back over the squares with the brown food pen to add a quick accent color to the corners of some of the squares for added dimension.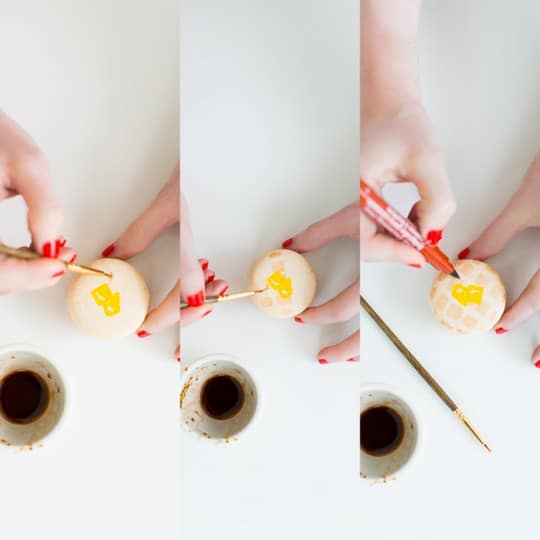 For eggs, make a circle in the center of a white macaron, and then make a very light brown line to act as the cooked out edge of the egg.
Lastly, the whole and sliced oranges and the donuts are all about simple shapes. The whole orange is just shaded with an orange food pen and a royal icing leaf on top, and the sliced oranges start out as cream macarons and are built up with an orange food pen around the edges and then the slices are added to the middle.
The donuts are pretty self explanatory, but you can use any color you'd like for the royal icing circle, and then add bits of sprinkles on top before it dries!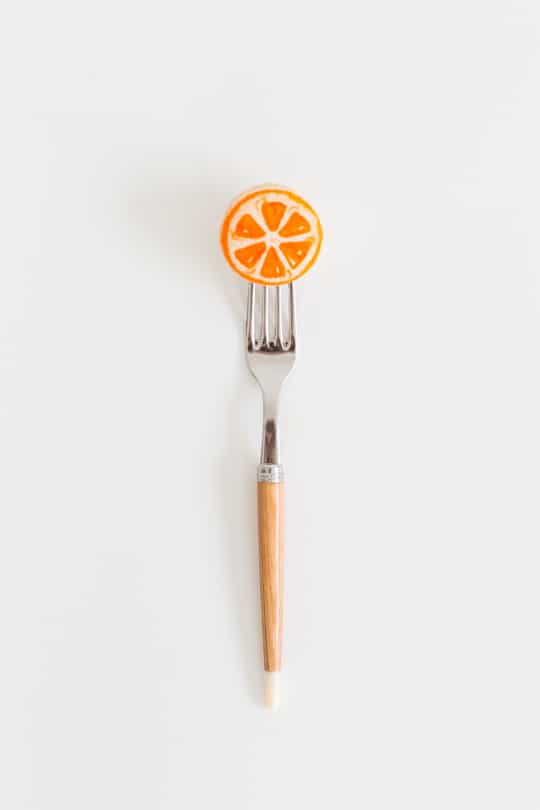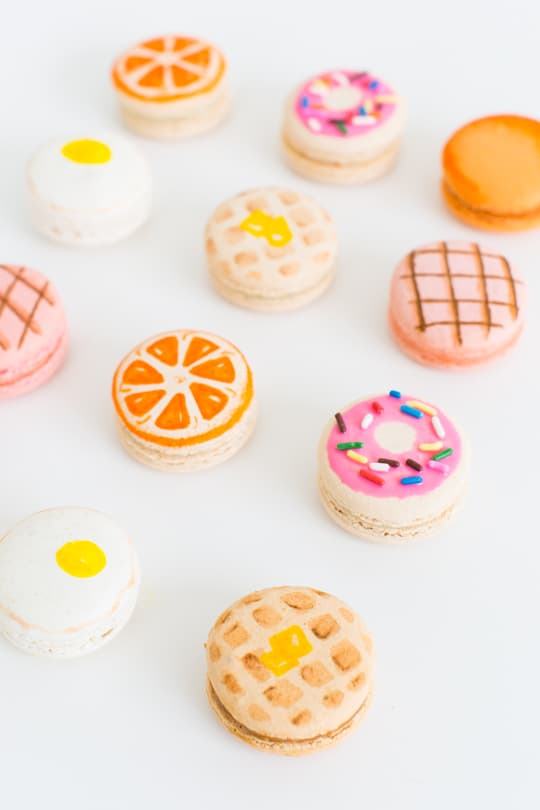 So what do you think? Wouldn't these be a super clever way to make Mom breakfast in bed for lunch? Or if your willing to let your kids get super sugar high before 9am, you could always surprise them with some too!
Don't forget to check out all of the other crazy macarons projects right here, or with #glossaryofmacs on Instagram!
P.S.- Totally awesome silverware in this post is from Waggo Home!
[pt_view id="d77ce63ee7″]