I'll be honest, I really thought these DIY lucky charms macarons were going to be a total home run. So much so that I had my intern spend three hours sorting out marshmallows from family sized Lucky Charms boxes only to be later told that you can buy the marshmallows by themselves on Amazon. Now that's some real faith in a project!
Instead of a home run, they ended up looking like a Pinterest fail without even making it onto Pinterest yet. Trust me, these are not worth your time unless you intend on displaying them individually on a single plate of well-sorted charms marshmallows. They look cool in a giant pile of like mallows, but that's about it haha!
I even tried to go all art school on these bad boys with some watercolor icing action, and still nothing. The plus side is that if you are dead set on making them, they're as easy as coloring giant second grade level shapes onto cookies. But are still only about as cool as that sounds in text. But would kids and kids at heart love them? Absolutely!…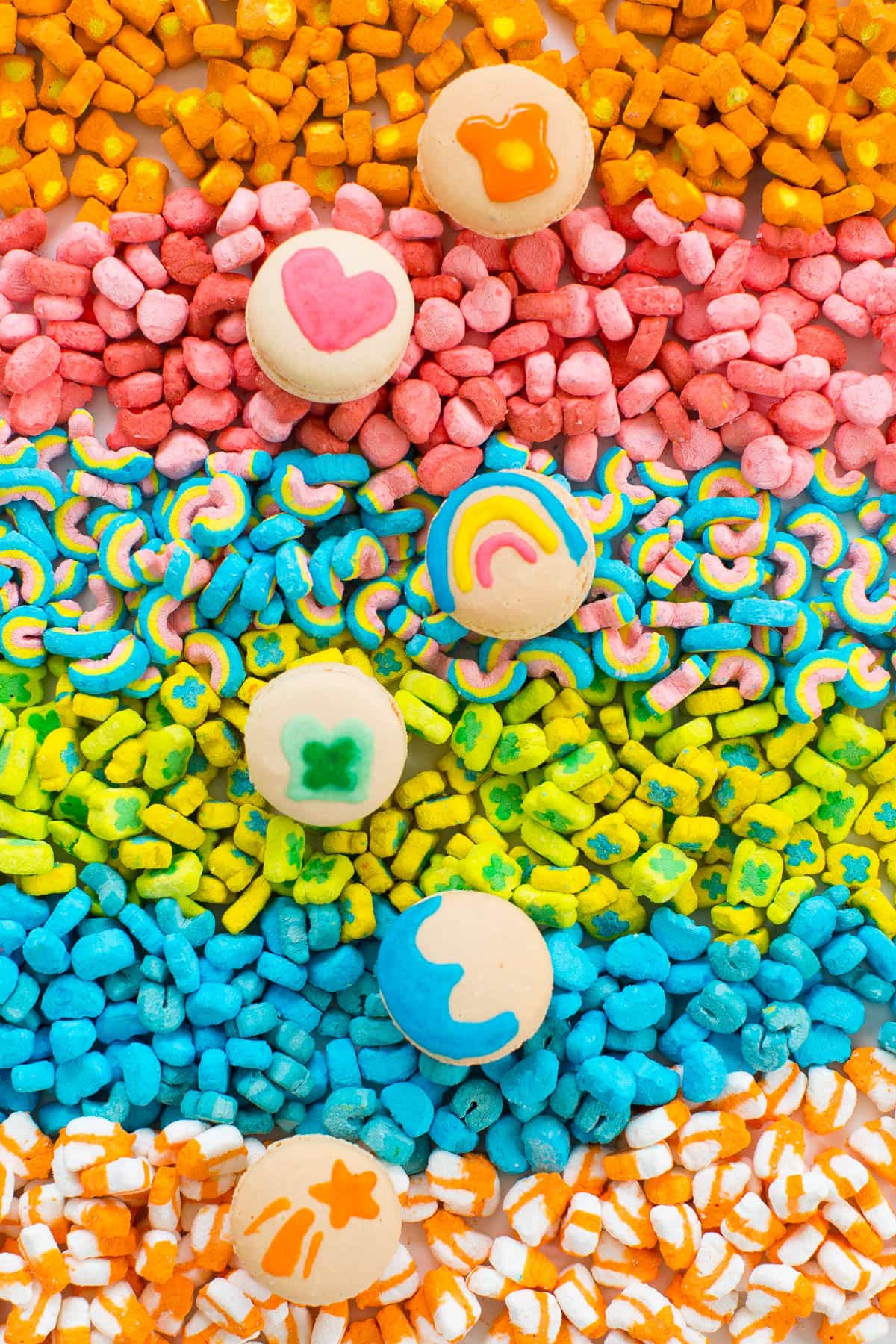 Royal icing mix (mix per the instructions on the package)
Food dedicated paint brush
On account of how second grade level these macs are, I figured I'd spare you the how-to photos because all I did was use a food dedicated paint brush to paint royal icing onto each one and let them dry.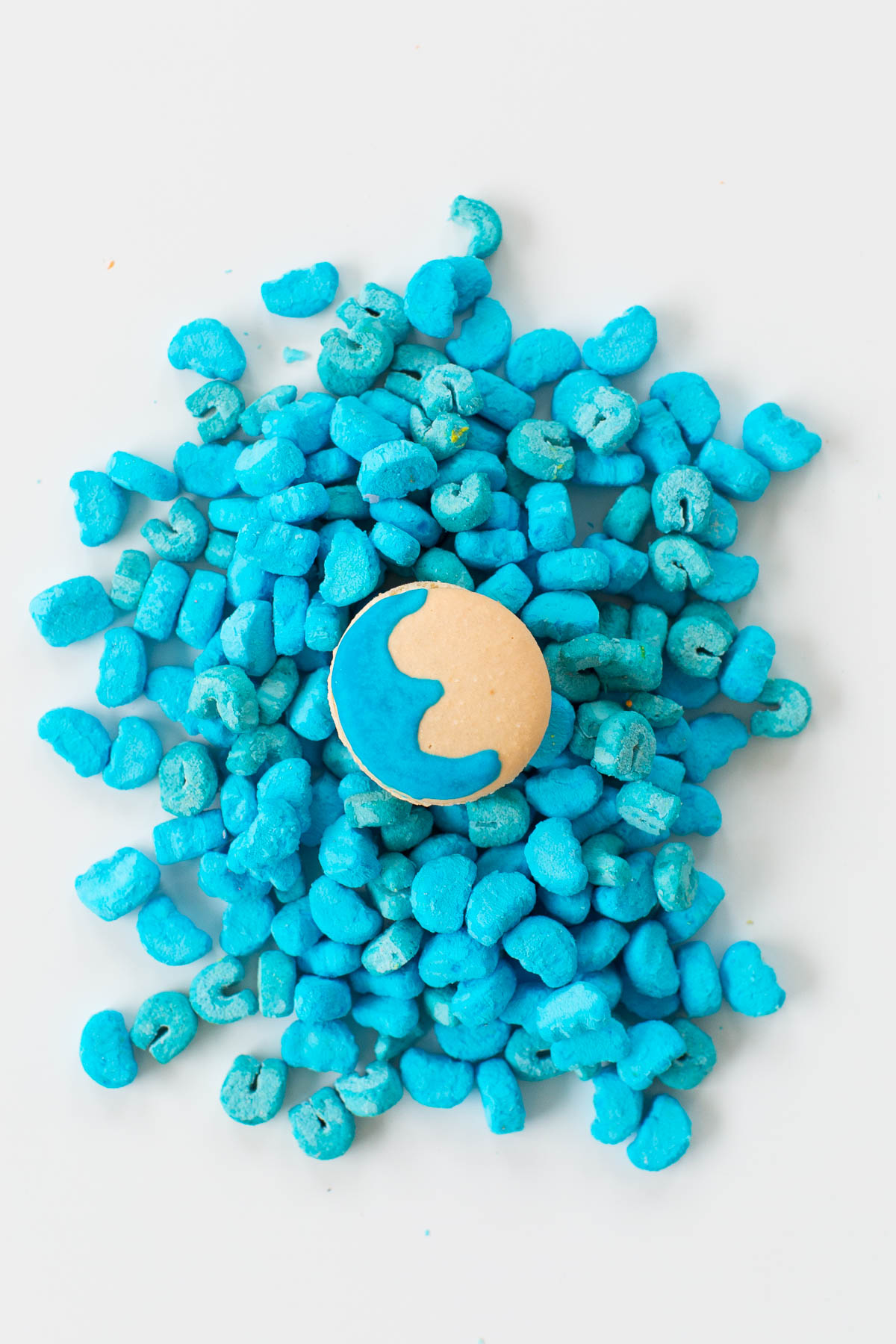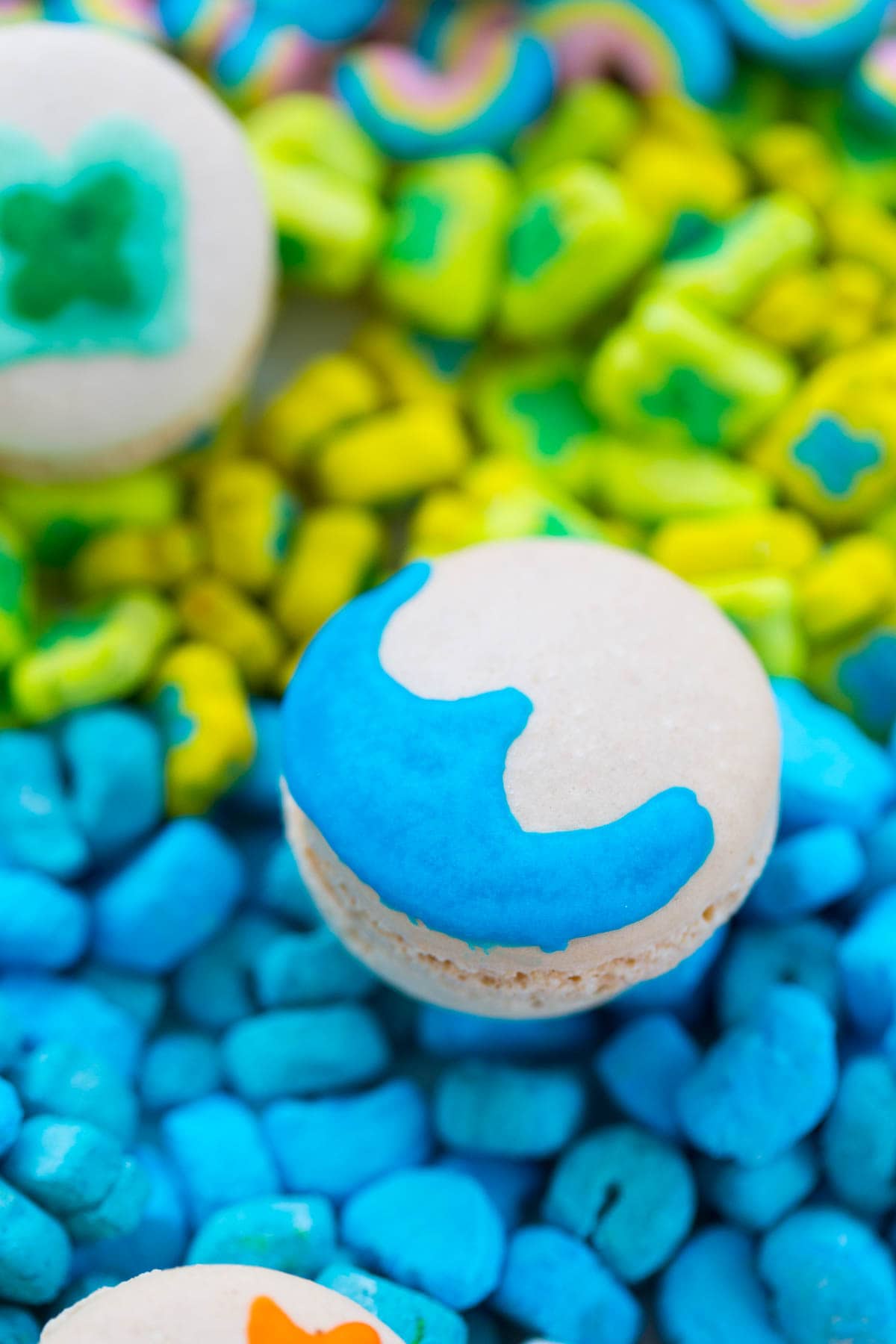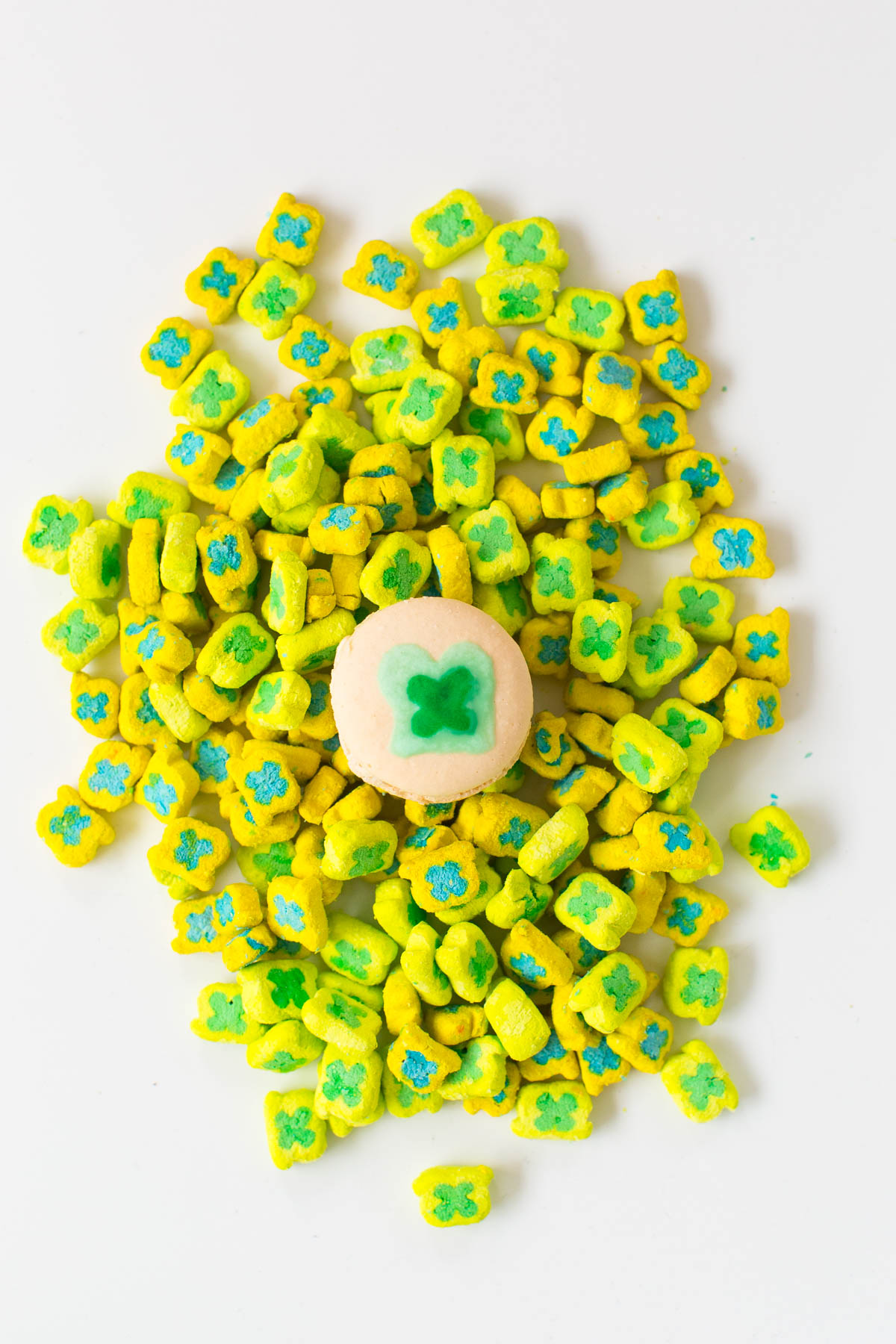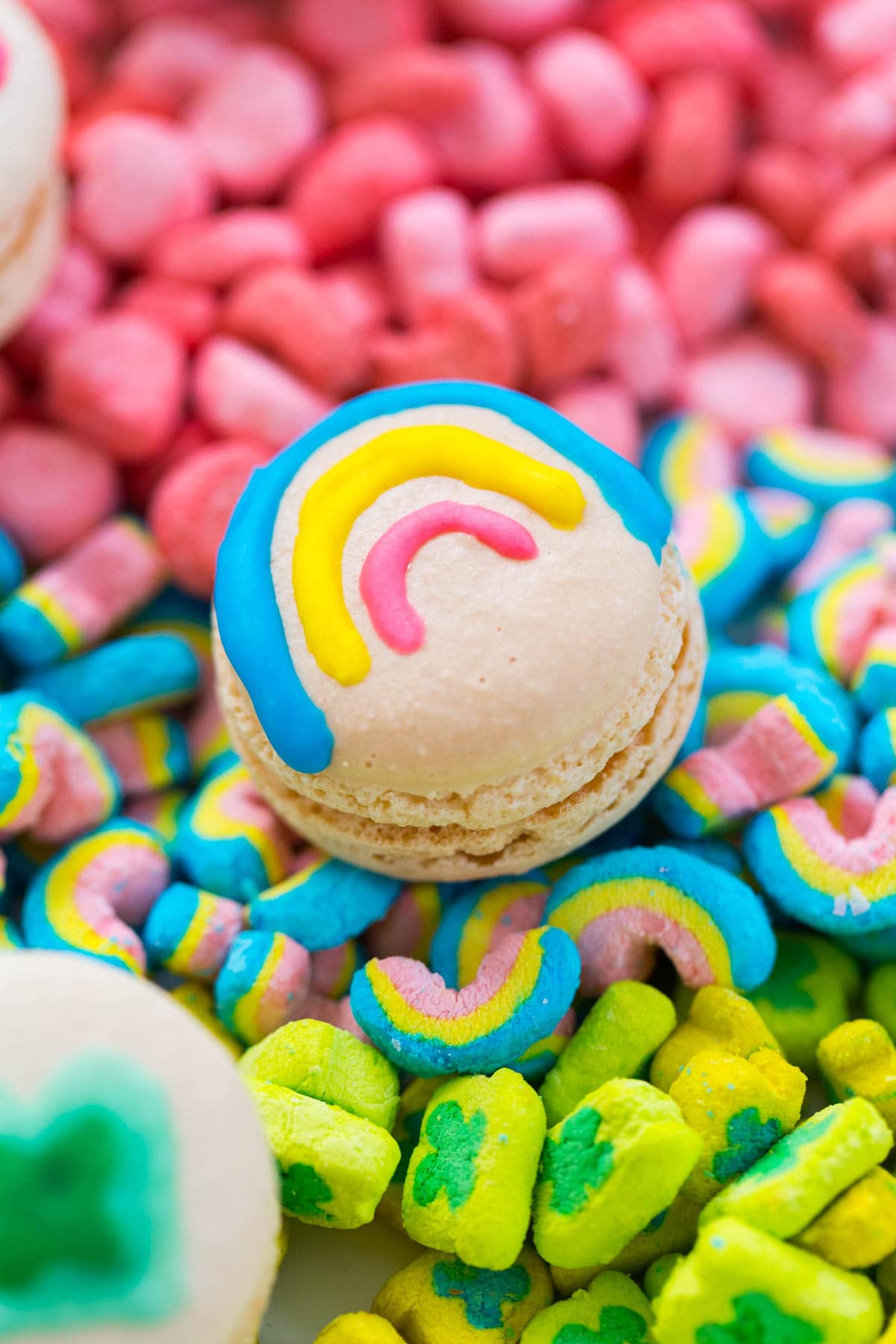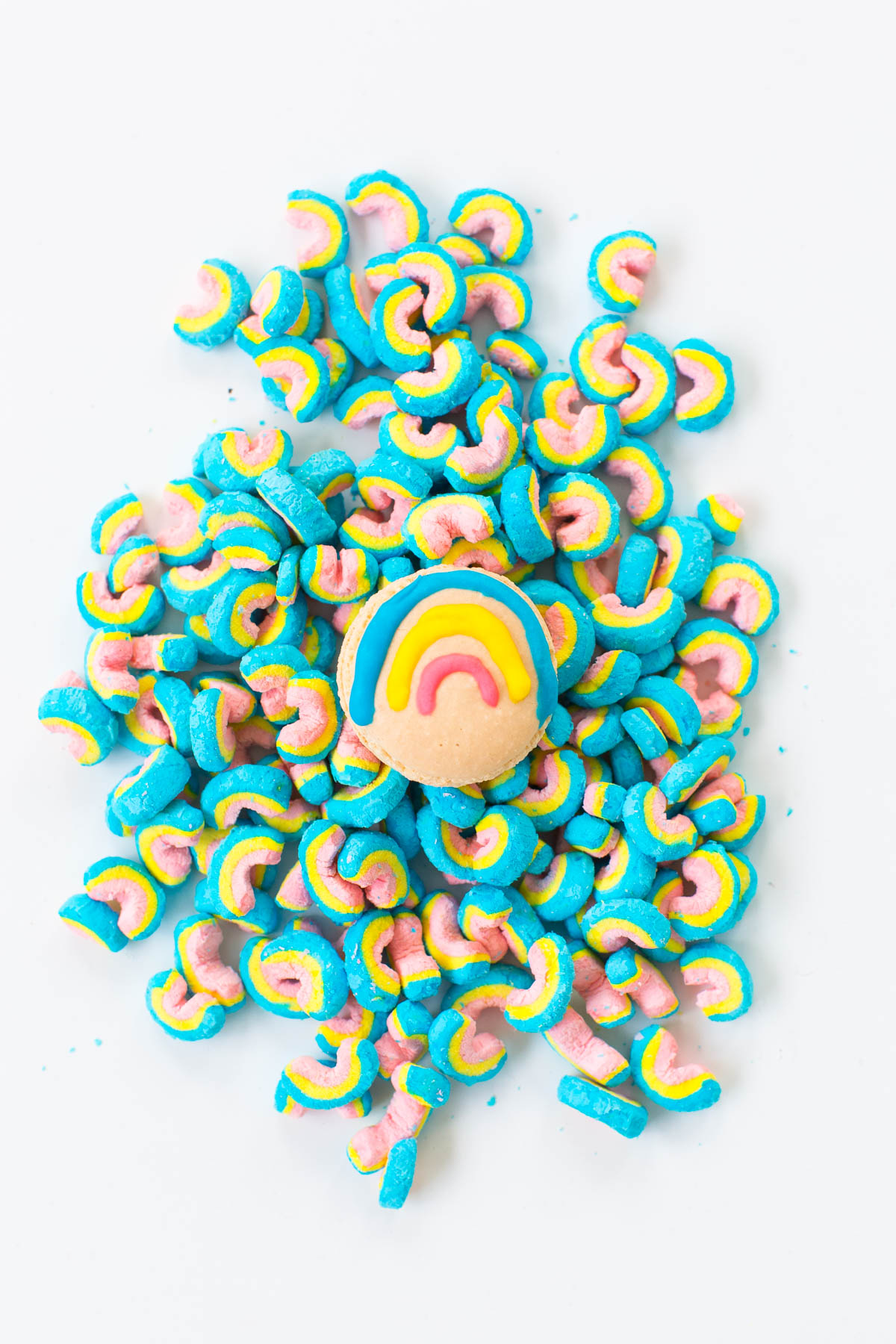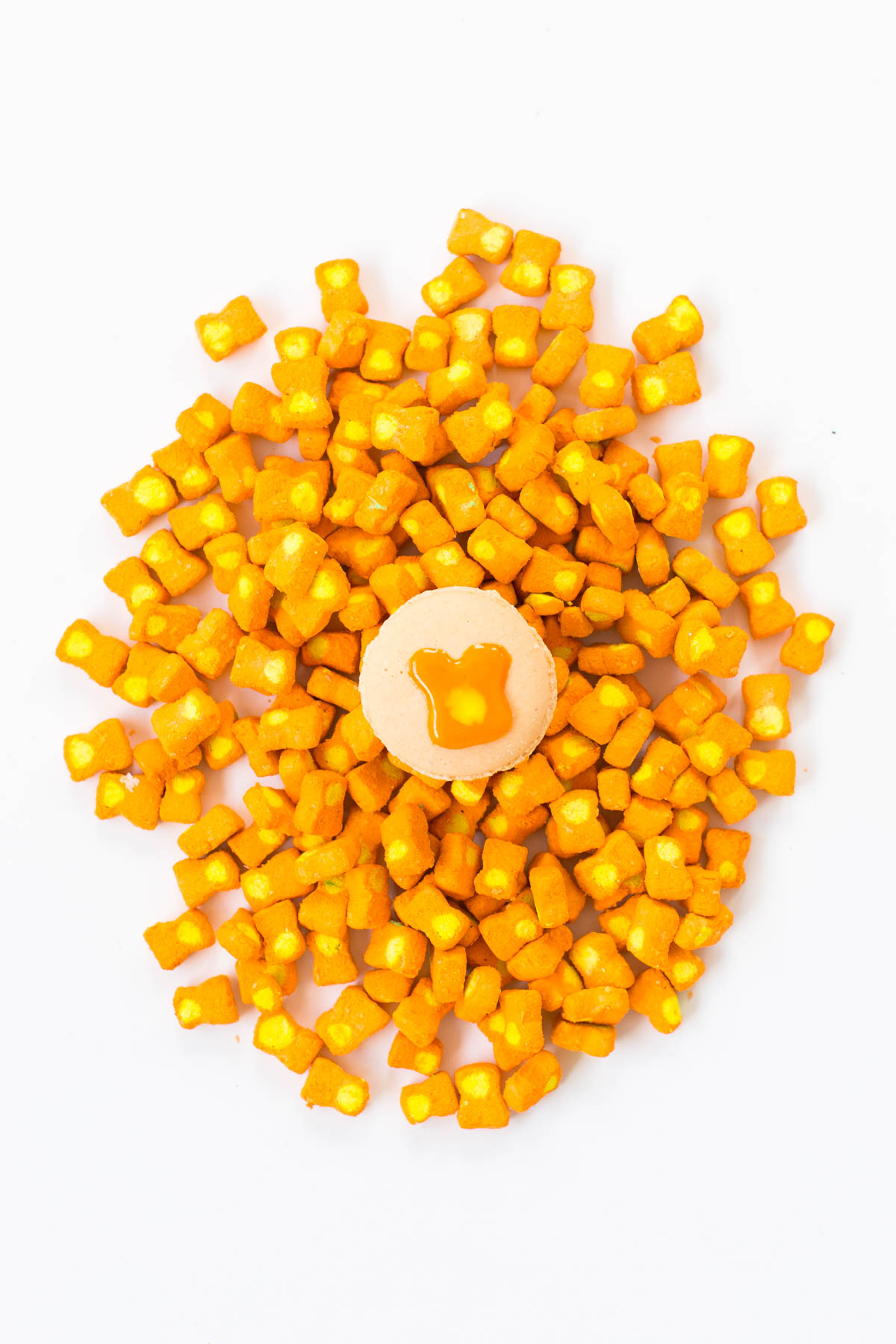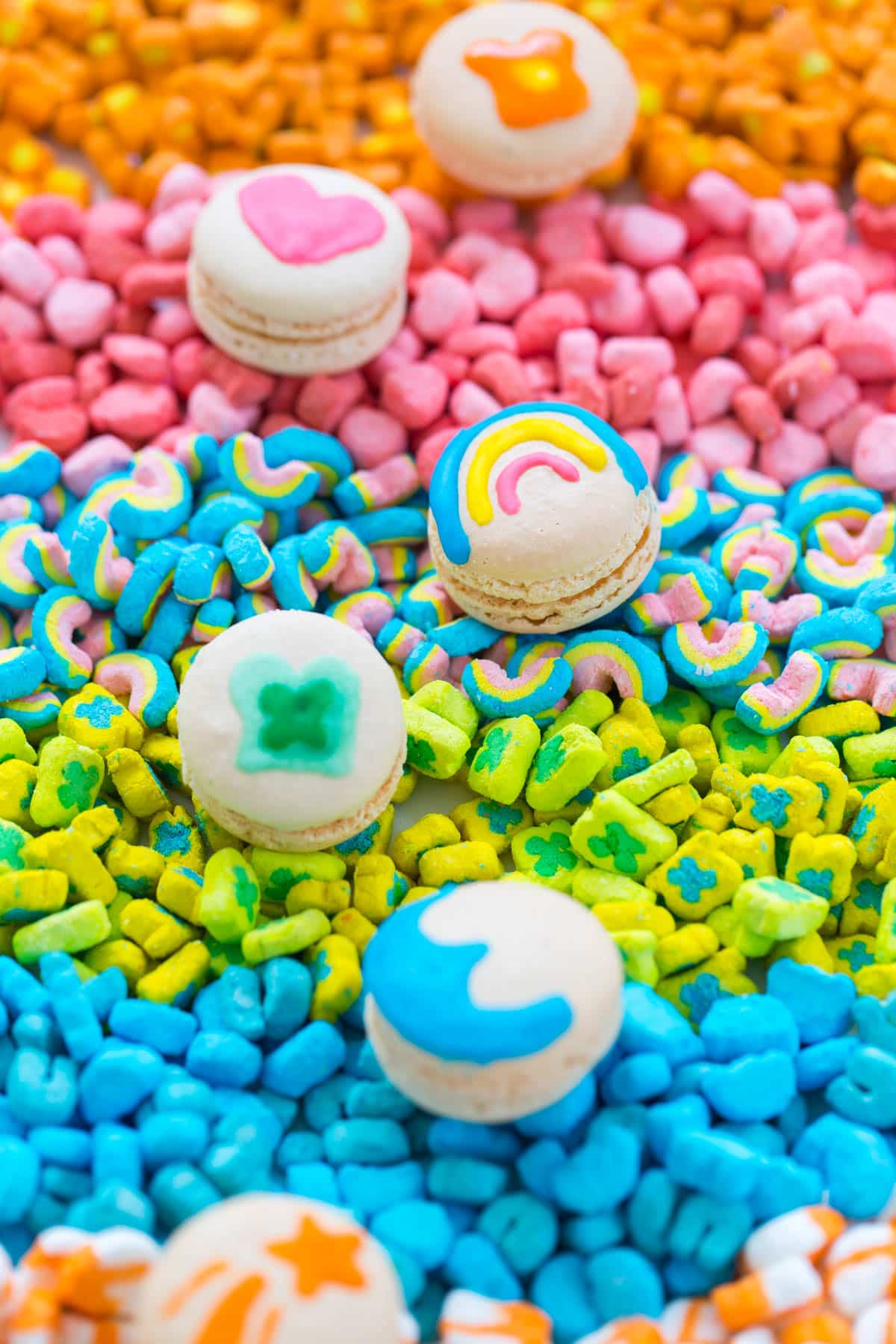 After that, all you have to do is lay these sweet little cookies onto a bed of lucky charms marshmallows in an effort to redeem them.
In case you do happen to make them, be sure to tag me since misery loves company, haha! But seriously..