The holiday season is officially around the corner! While you don't exactly need a holiday to justify making some easy DIY placemats, it certainly doesn't hurt!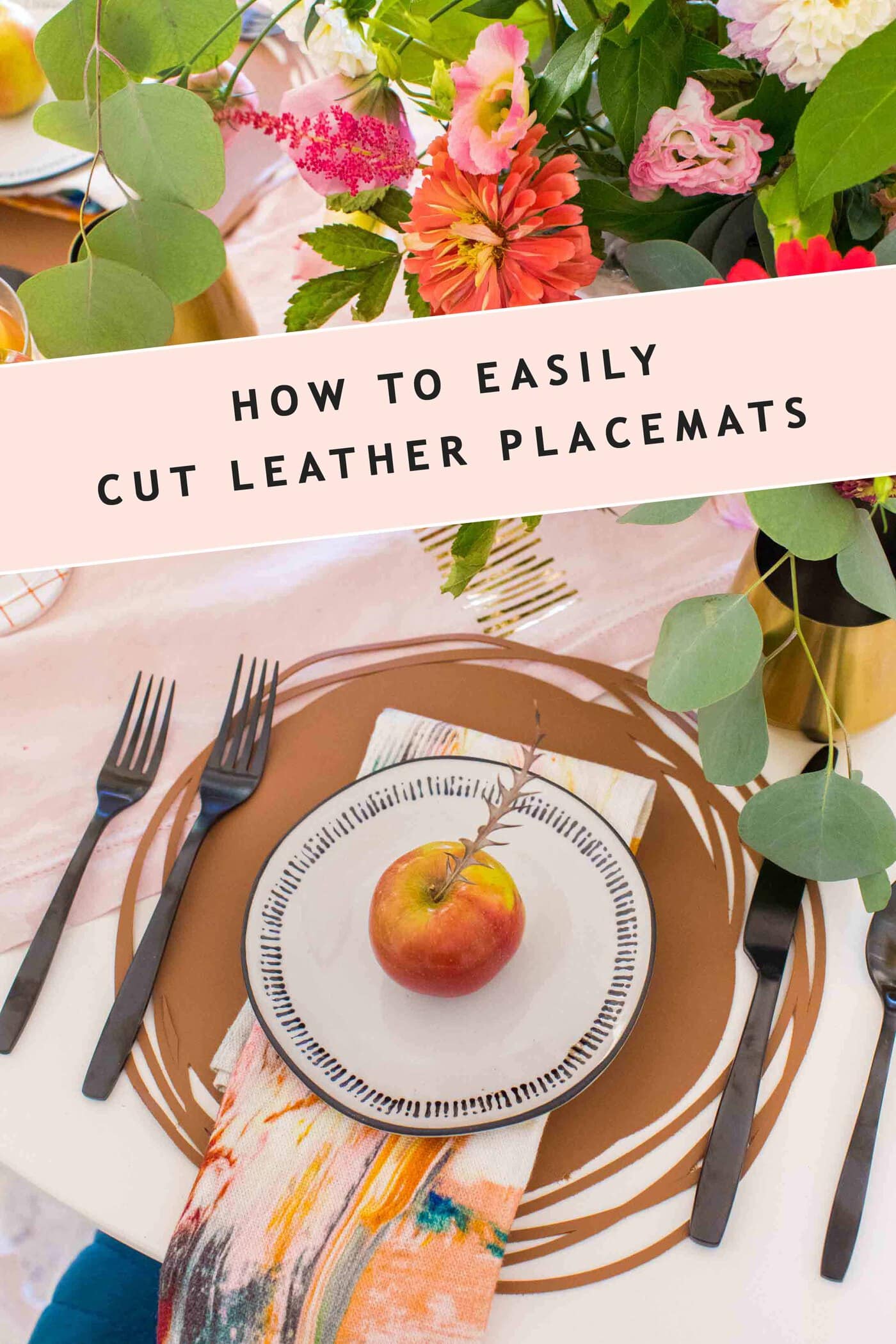 I actually made these to set the table as part of my dining table decor ideas with Cricut! I wanted to make something that felt like fall but was also inexpensive and versatile! Hence why I chose leather as my supply of choice!
That said, you can easily use these year-round! They're inexpensive and reversible placemats to make and you don't need to bust out a sewing machine either. That's a major win in my book, haha!
That said, you can easily use these year-round! They're inexpensive and reversible placemats that you don't require you to bust out a sewing machine to make either.
Since they're made from faux leather, they're also much easier to clean after each use than traditional fabric placemats. That's a major win in my book, haha!
While there are about a million placemat ideas that you can whip up as DIY projects, I love the way these flowed with our DIY table runner and fall home decor ideas!
Here's how to make them, store them, and keep them clean!…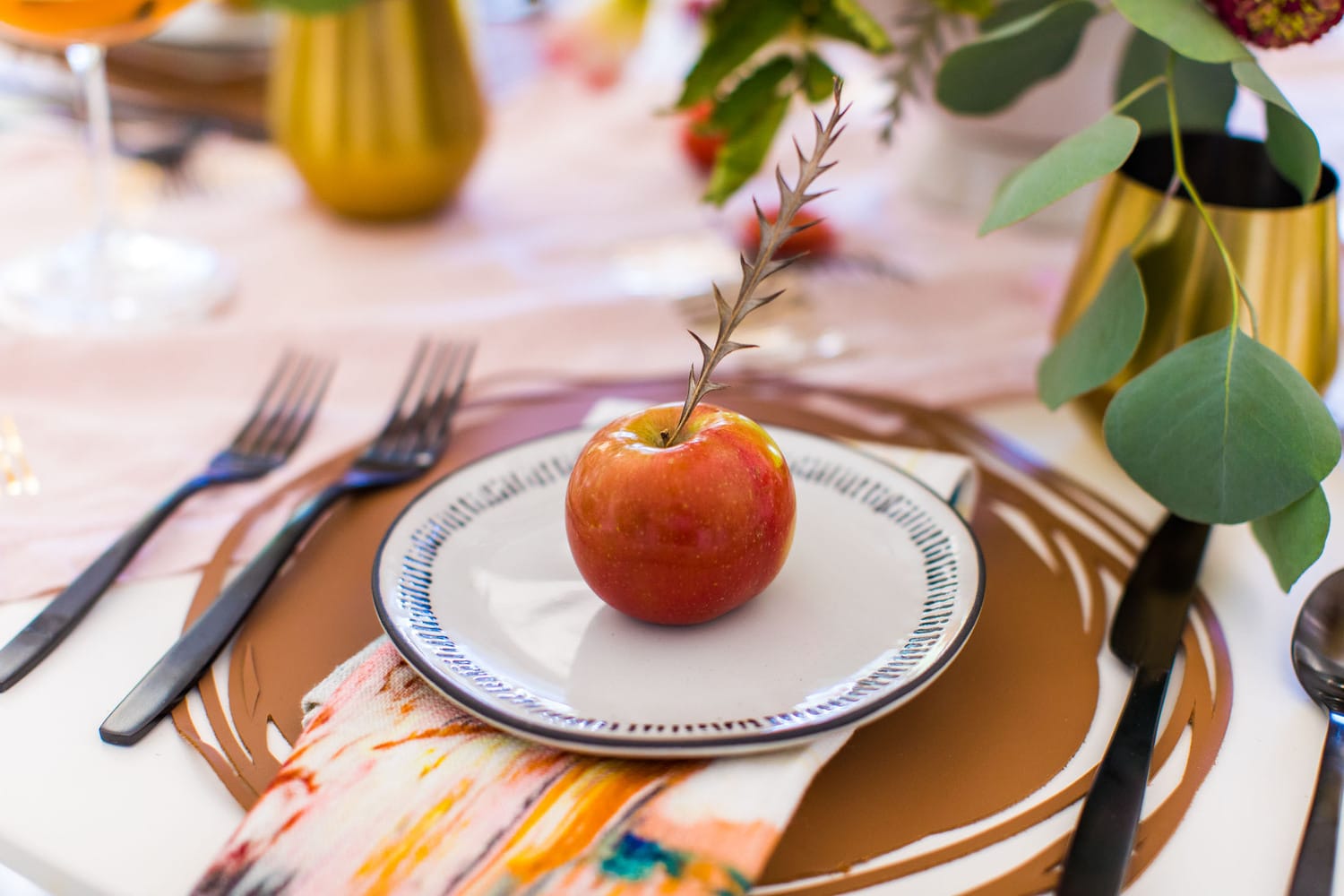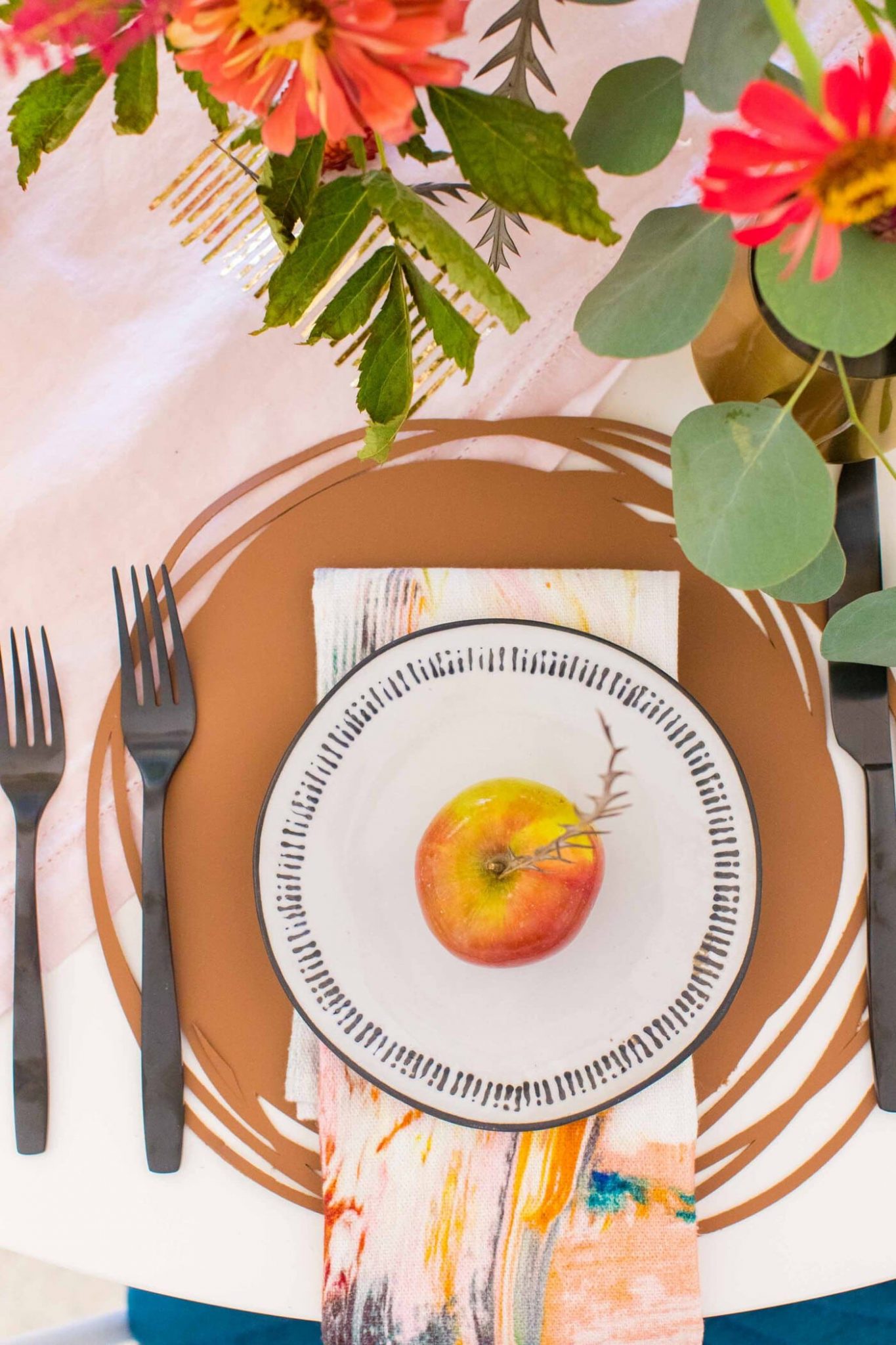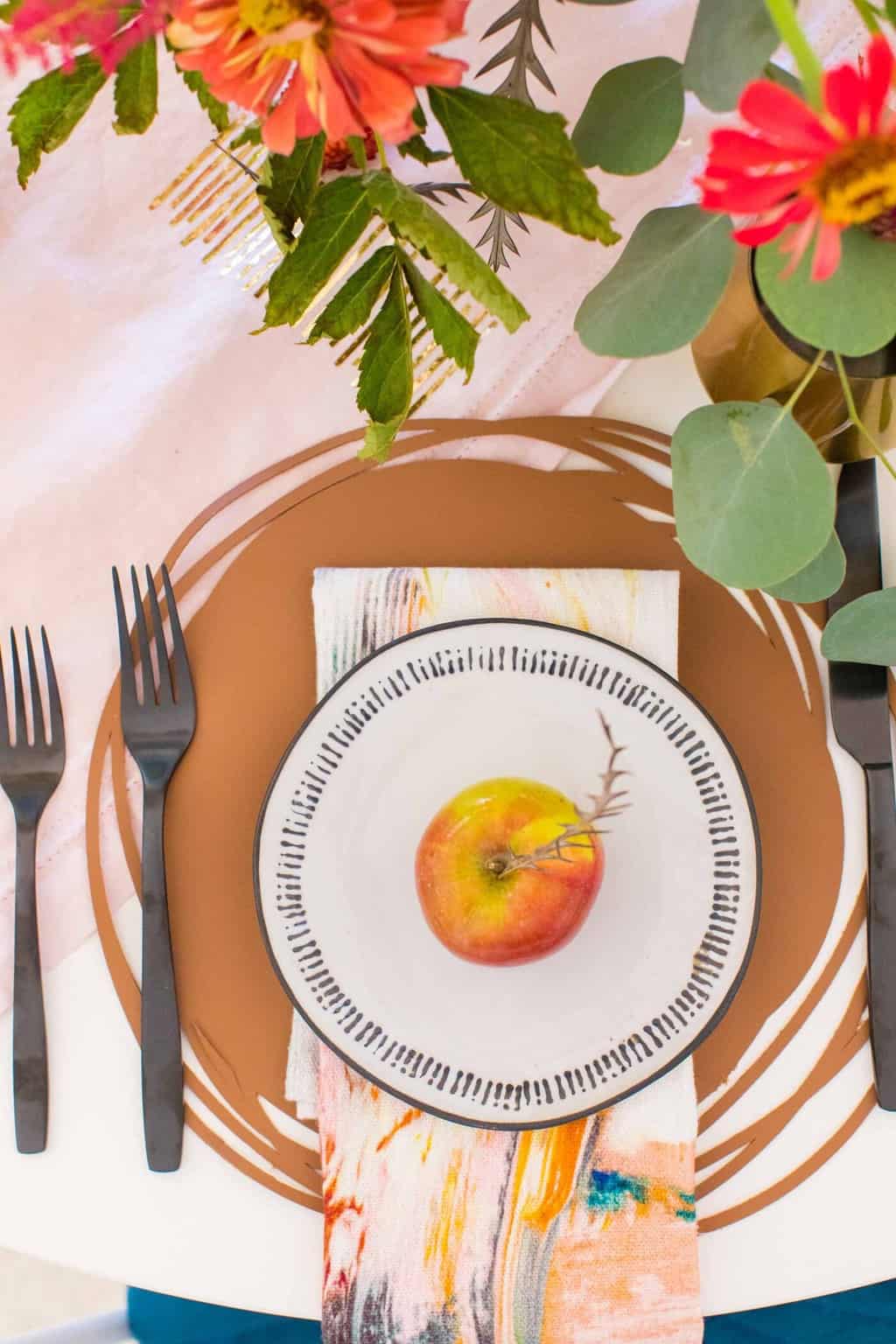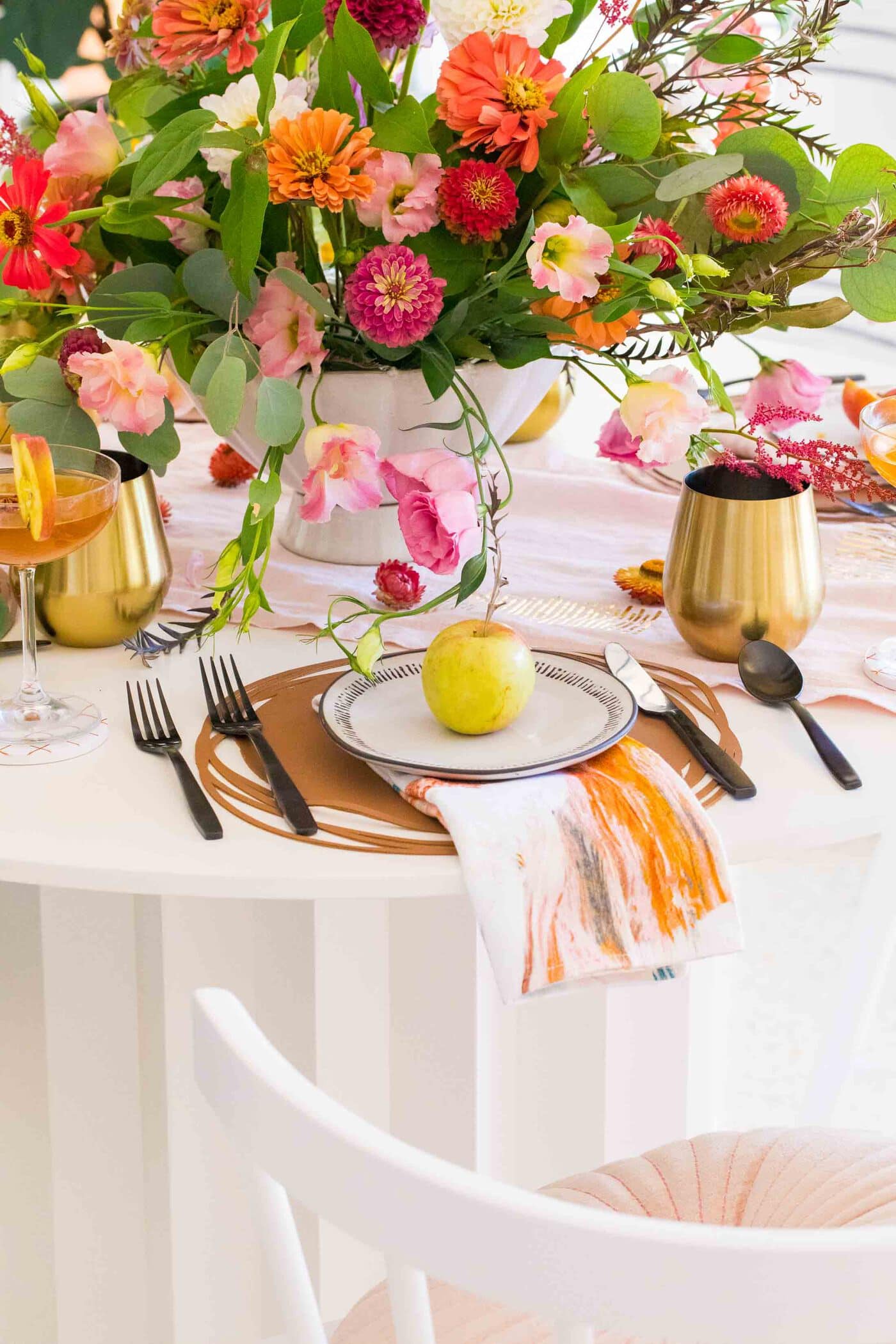 Easy DIY Placemats | How to Cut Leather With a Cricut
1 — Connect your Cricut Maker to your computer and place your deep point blade into side B of the machine.
2 — You can easily use images supplied in Cricut Design Space for making your own custom placemats, but I used Photoshop to create my own template to upload into Design Space. I opted for a round placemat design instead of straight lines and the machine was invaluable for creating that look!
You can download my template for the modern round placemats right here!
Pro-tip: make sure lines aren't too small or too close together or the Cricut machine will have issues cutting them on leather properly.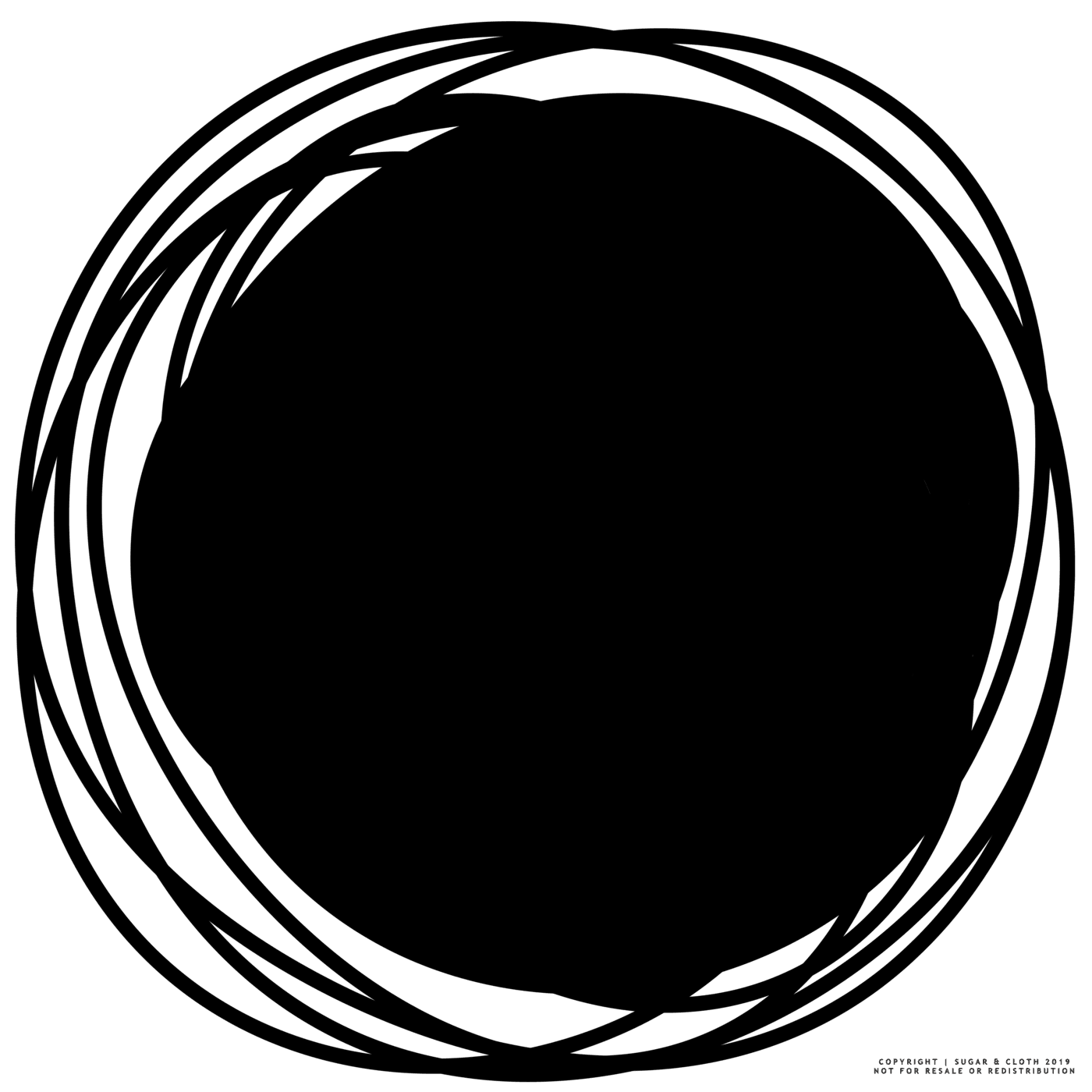 3 — Once you have your design set in Design Space, click the "Make It" button in the top right corner.
4 — Place your leather face down (suede side up) onto your mat and load it into the machine.
If your design allows it, I recommend taping down the sides using painters tape, then select "genuine leather" for your material and press the flashing Cricut logo on the machine to start the cut.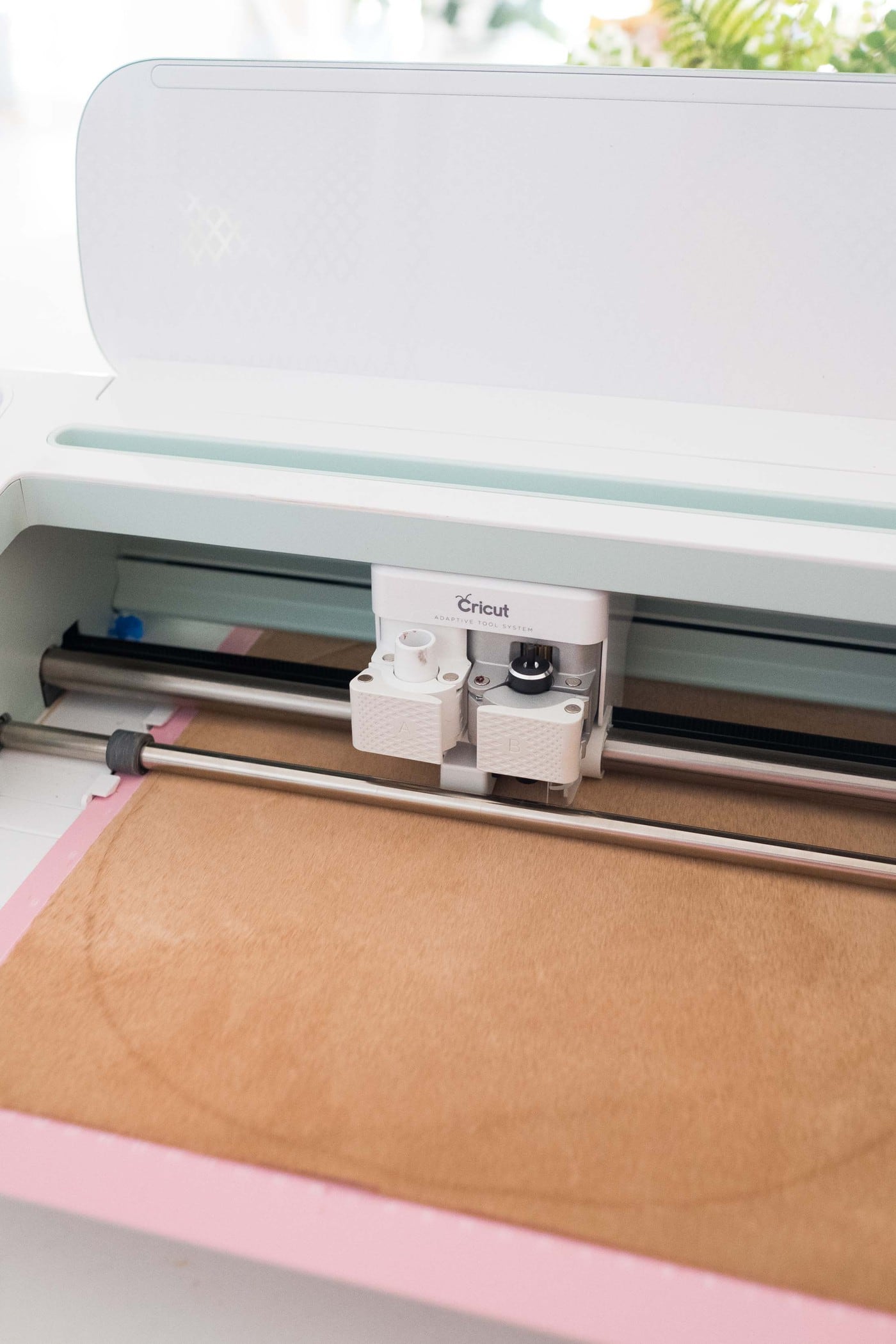 5 — Once your cut is complete, gently peel the design off of the mat and remove excess pieces.
6 — Once you have your finished cut, repeat this process for the total amount of place settings that you need to make for the table!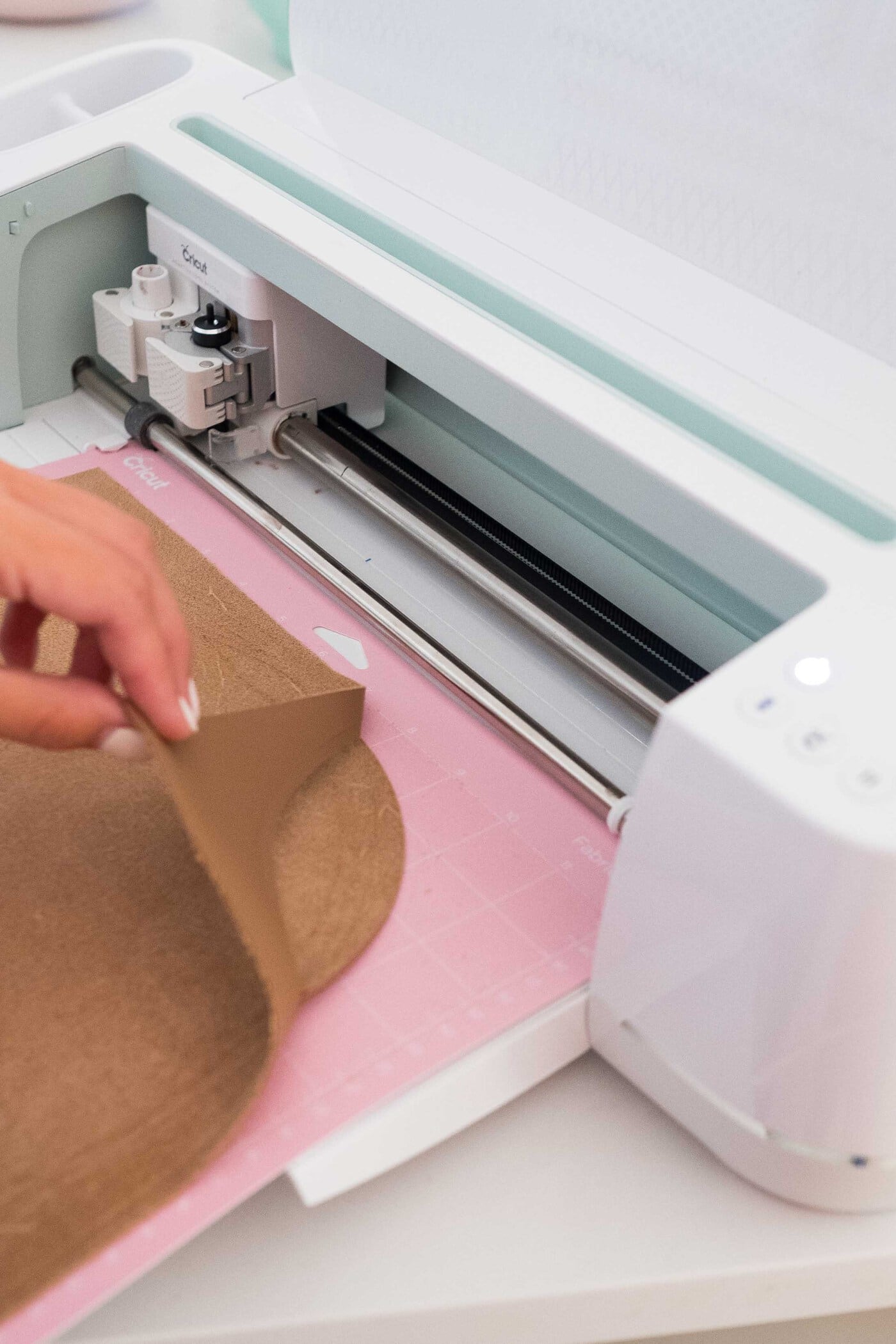 How to Store Your DIY Placemats
While placemats can totally make or break a table setting, they can also easily get creased or misshapen.
The faux leather is a little more forgiving, but if you spent time on a big sewing project for fabric placemats, then proper storage is especially important to not have to iron them over and over.
If you have the space, designate a drawer in your house for storing all of your placemats flat. You can also snag a plastic bin for them as well!
How To Clean Your DIY Placemats
Since these are made of faux leather, cleaning is SUPER simple thankfully! Simply use a damp cloth to wipe them down, but avoid using any type of harsh cleaners on the surface.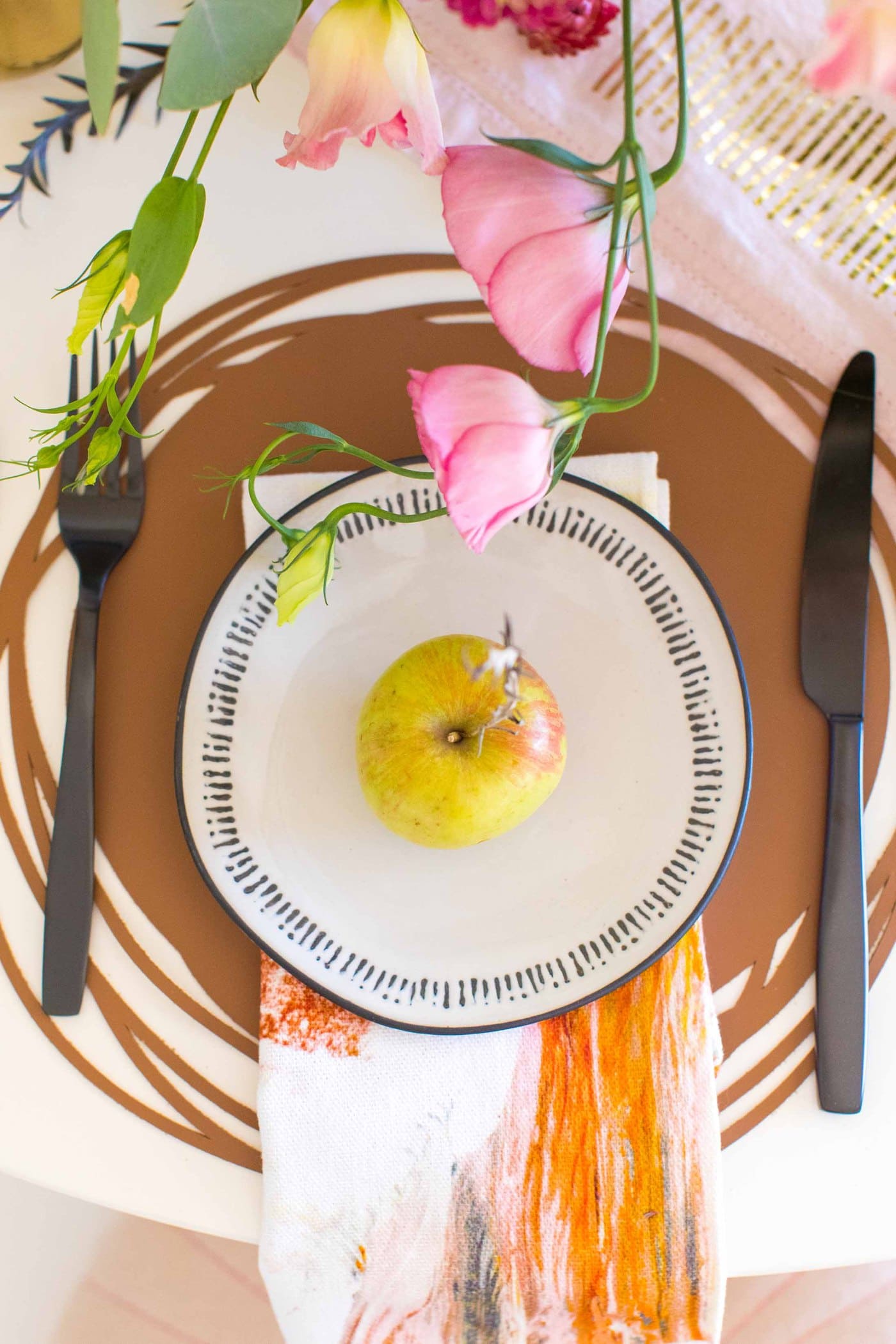 In case you're looking for more DIY ideas for your fall table decor or to create with your Cricut, check out my DIY table runner right here and my DIY coasters using Cricut Infusible Ink that I made for the same fall table setting post here!
This post is sponsored by Cricut. Sugar & Cloth has chosen to donate 5% of all sponsored campaigns to charity, which you can read more about right here.