Want to take your canvas bag to a new level? Sharing how to revamp any bag with leather straps tutorial that will take any bag up a notch.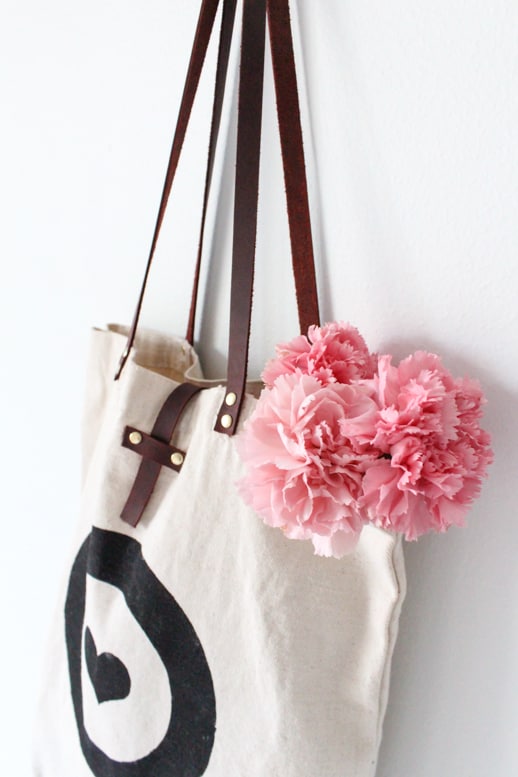 I'm always on the look out for simple and inexpensive ways to revamp items I already own once I wear out their traditional look.
It's just an added bonus when the finished outcome of a revamp makes it look even more expensive than it really is, like DIY leather strapped tote bag which only cost me $15 in materials!
Chelsea from Lovely Indeed sent me this darling tote a few months ago, and I've been using it for everything.
It was just a matter of time before it earned it's leather straps, here's how..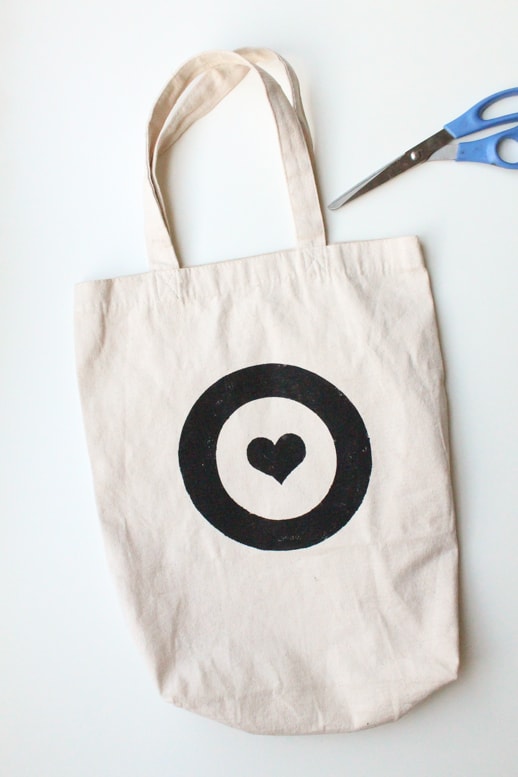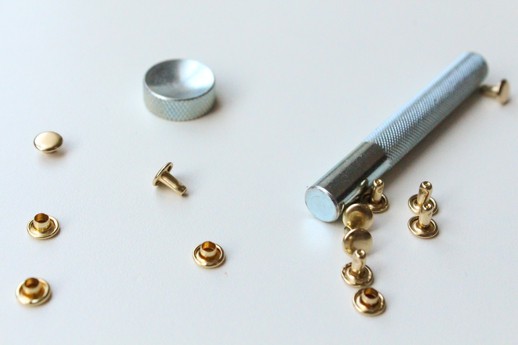 Materials Needed to Modify an Old Bag
Small rivet starter kit
Scissors
Leather punch
Tote
Leather for straps — I purchased mine precut from Tandy Leather. This is a similar strap.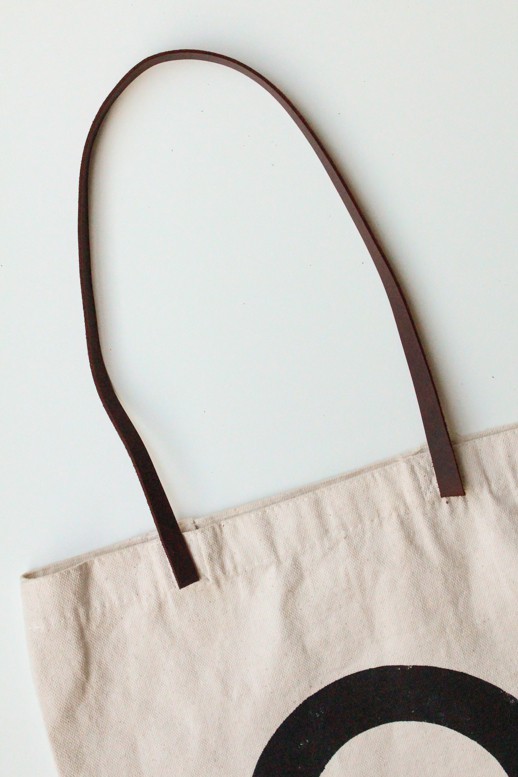 How to Revamp Any Bag
1 — First, cut the existing straps off your bag as close to the trim as you can.
2 — Then, measure and cut two 22inch leather pieces to use as straps.
The width is up to you as far as comfort, mine are cut a 1/2 inch thick.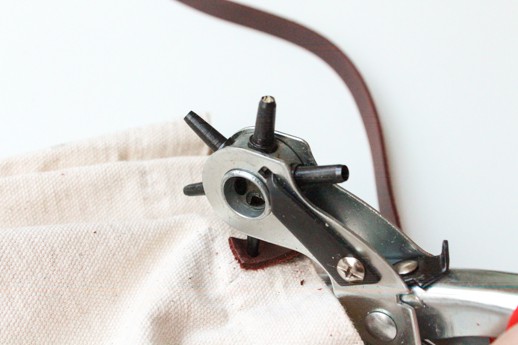 3 — Once you have the desired placement of your straps, use the leather punch to punch through the straps and tote bag.
I made two holes for two rivets on each side for added support, but it's up to you.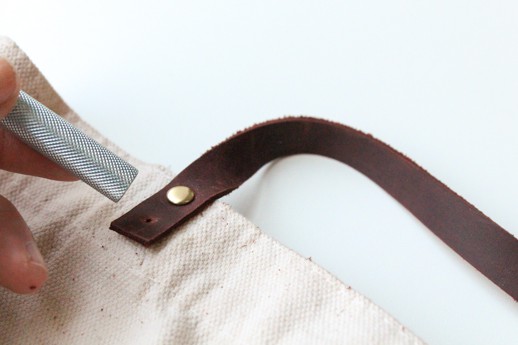 Next, insert rivets in the holes you previously made according to the instructions on your kit.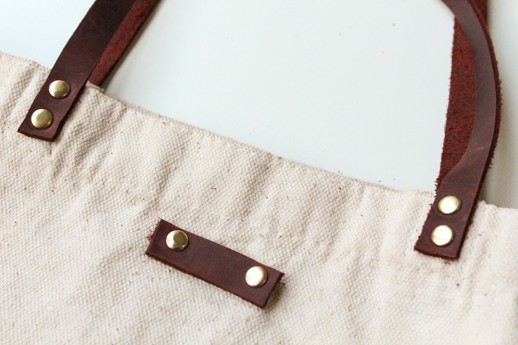 4 — If you want to make a closure strap, measure and cut a piece of leather that is 1inch wider than the desired with of your closure strap, and insert a rivet on each side.
This way it's snug enough to keep the strap closed.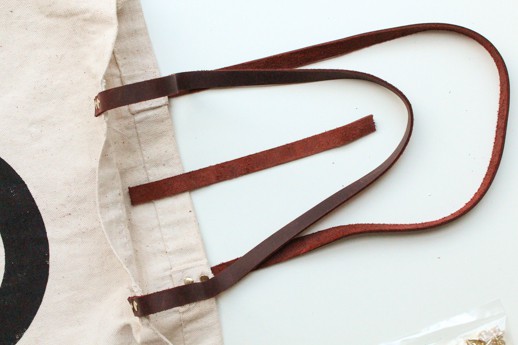 5 — Cut a piece of leather that's about 6 or 7 inches long to use as a strap (making sure it's long enough to safely rest where you placed the enclosure piece).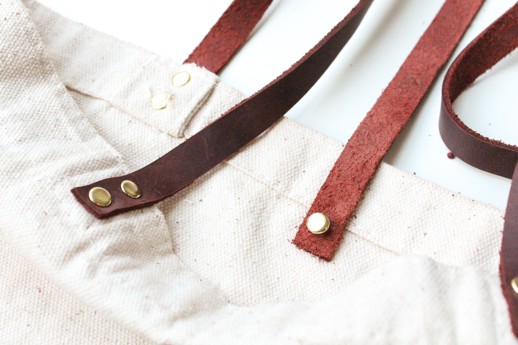 6 — Making sure the leather is facing wrong side-up, use a rivet to to attached the leather strap.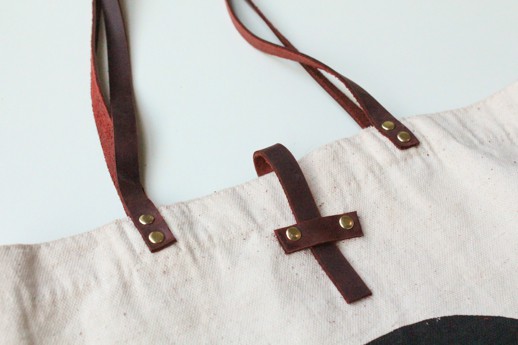 7 — Fold the strap over and under the enclosure, and you're finished!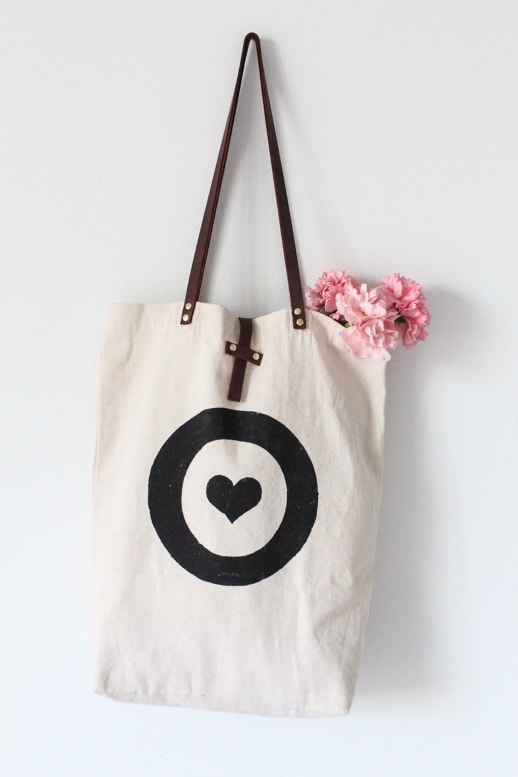 More DIY's with Leather
Swapping out the straps with leather straps really adds a luxe look! We love working with this textile.
For more of our easy projects with leather, check out a few of our favorites from the archives —