DIY Paper Color Block Table Covering — This DIY Paper Color Block Table Covering is the perfect quick solution for covering your tables in lieu of a traditional tablecloth.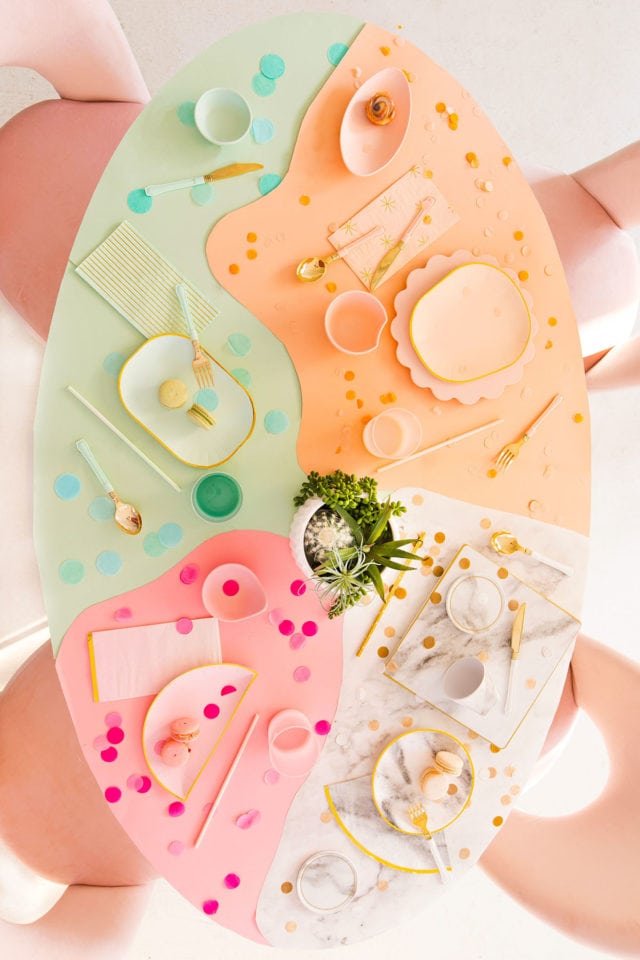 In today's edition of Friending Up, we're celebrating my friend Brittany's new book, Craft The Rainbow!
I had the pleasure of meeting/stalking Brittany about five years ago at a blog conference. And I'm proud to say that I still stalk her on a regular basis even today.
If that's not the foundation of a strong, healthy long-distance relationship then I don't know what is.
Naturally, I was more than happy to oblige when she asked me to be a part of her book launch to celebrate!
In honor of all of her colorful paper DIY's, I put my own twist on her color wheel tablecloth from the book by making this DIY paper color block table covering.
It's easy peasy to recreate in just a few minutes, and also happens to very shamelessly match all of our party goods.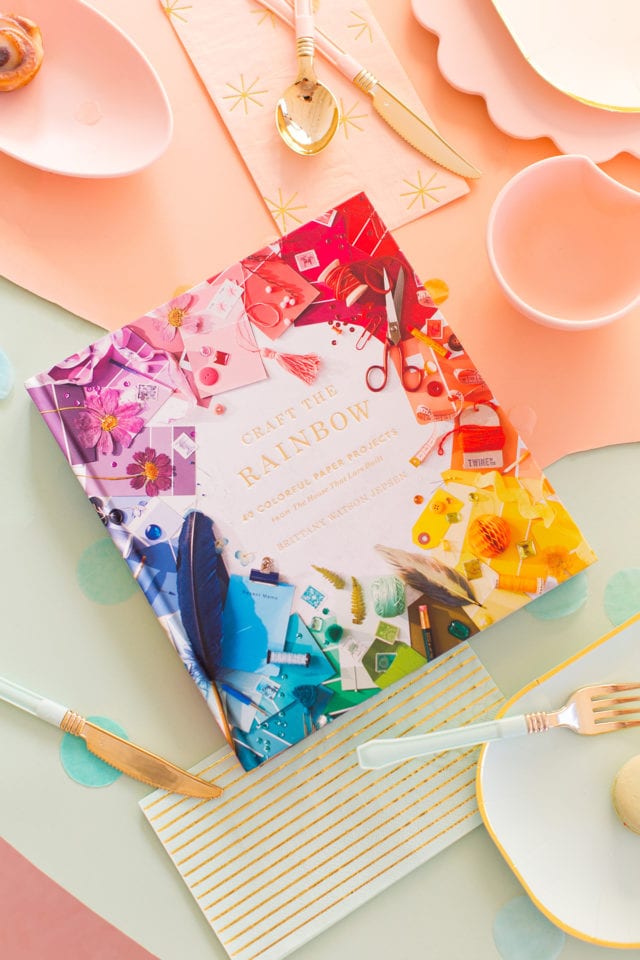 Materials And Tools Needed To Make A DIY Paper Color Block Table Covering
Oversized crafting paper or gift wrap in the colors of your choice
Pencil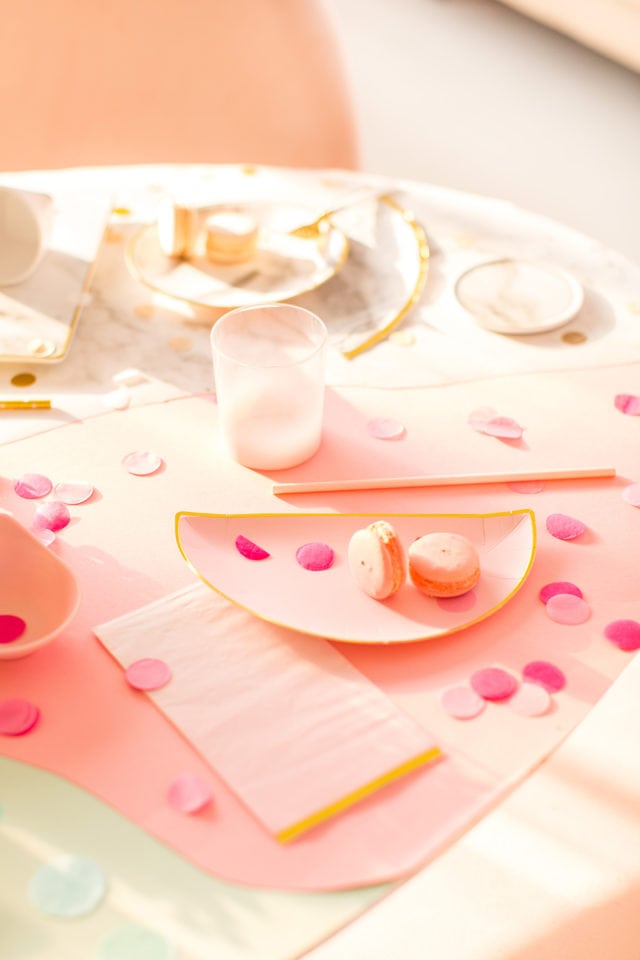 How To Make A DIY Table Covering
Layout the pieces of color paper in the general order that you'd like for them to be on your tabletop.
Using a pencil, lightly sketch the outline of your abstract edges that you'll be cutting to create the free-flowing shapes, then cut.
Tape the paper cutouts onto the table with painters tape.
Then style and set!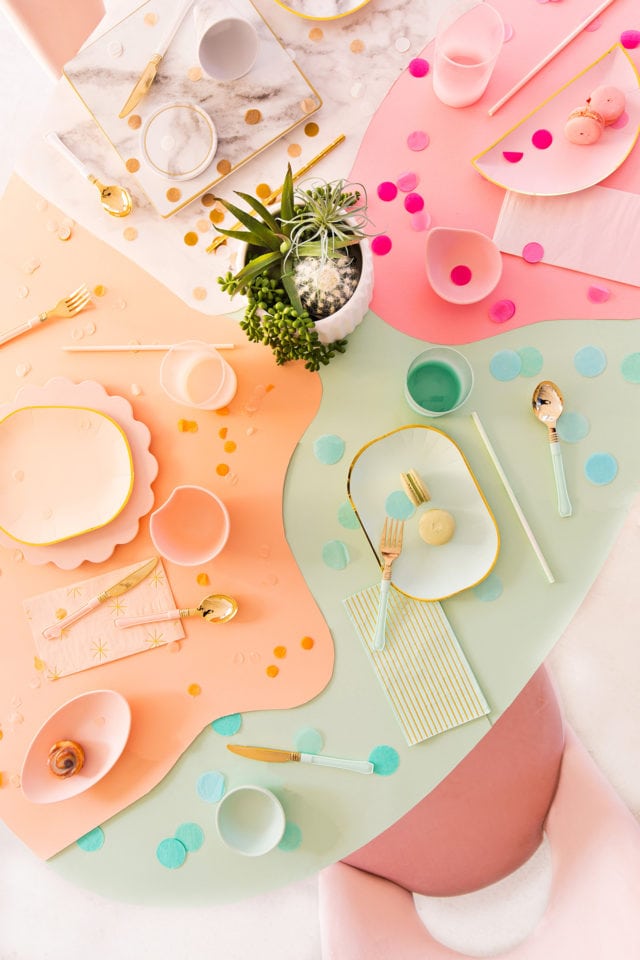 Craft the Rainbow: 40 Colorful Paper Projects from The House That Lars Built
It's a great way to quickly and easily cover scuffed tables. Or keeping your tables unscratched with the littles around in lieu of a traditional tablecloth. Don't you think?!
Be sure to grab a copy of Brittany's book for more rainbow DIY action.