DIY Giant Birthday Candles — Looking to create a little birthday surprise? Learn how to repurpose plain mailing tubes into DIY Giant Birthday Candles for your next party!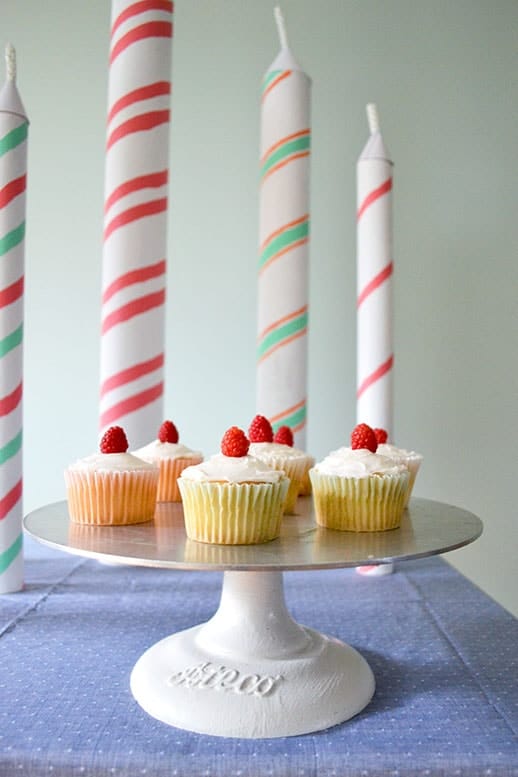 Does a birthday go by without candles? I'd say they're a necessity to celebrate turning a year older!
In today's DIY, learn how to repurpose plain mailing tubes into giant candle decorations for your next birthday party.
Looking to create a little birthday surprise? Try lining them up at the entrance to the party or while the birthday boy/girl is sleeping, fill their room with candles for a morning surprise.
The added bonus of using mailing tubes is that they can still be used as packaging – fill the candles with small or soft items for a fun and unexpected gift box.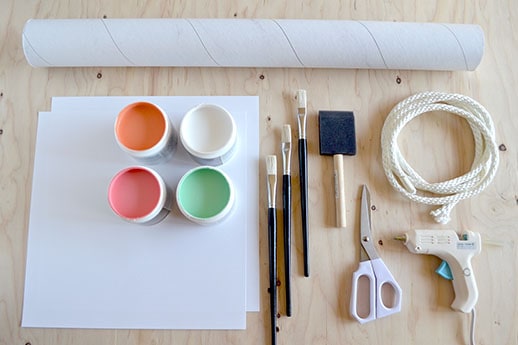 Materials & Tools Needed To Make DIY Giant Birthday Candles
White cardstock
Cardboard mailing tubes — Tubes pictured are 3" x 36", 2 ½" x 24", and 1 ½" x 18".
Paint
Paintbrushes
White rope
Scissors
Hot glue gun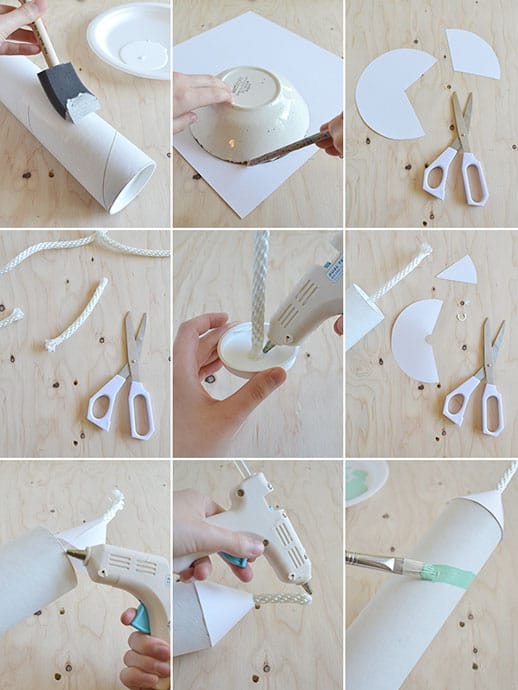 How To Make DIY Giant Birthday Candles
Step 1 — Paint your mailing tubes with white paint.
The tubes I bought were slightly grey and had marks on them from the store so the white paint just cleaned them up a bit.
If your tubes are in good shape, you can skip this step.
Step 2 — While the white paint is drying, draw a circle onto the white cardstock.
Step 3 — Cut out the circle and a wedge so that it forms a cone to fit the top of the tube.
Step 4 — Cut a piece of rope about 5" long. If your rope tends to fray, use tape to prevent this.
Step 5 — To form the wick, hot glue the rope to the centre of the mailing tube's lid. Put back onto the mailing tube.
Step 6 — Now that the rope is attached, you can better adjust your cone to fit the tube. Cut out a bit of the centre to accommodate for the rope and hot glue the cone together.
Step 7 — Put hot glue around the rim of the tube and attach to the base of the cone.
Step 8 — Remove the tape from the rope and use hot glue to prevent fraying.
Step 9 — Paint stripes using the spiral line on the tube as a guide. I found it best to let one spiral dry before adding another line. This way you don't have to worry about smudging the wet paint.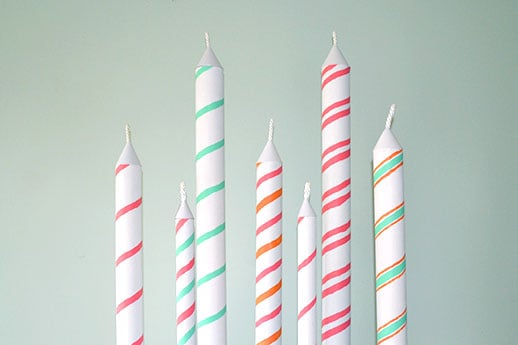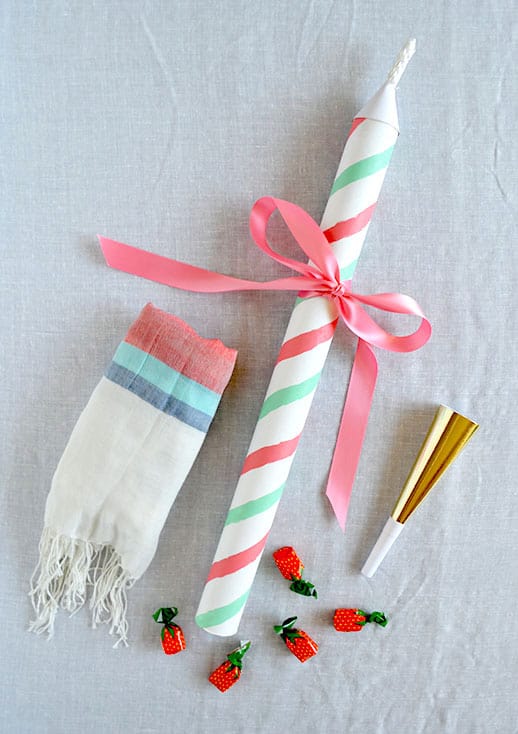 project, photos and tutorial contributed by Kathleen of Snow Drop and Co.