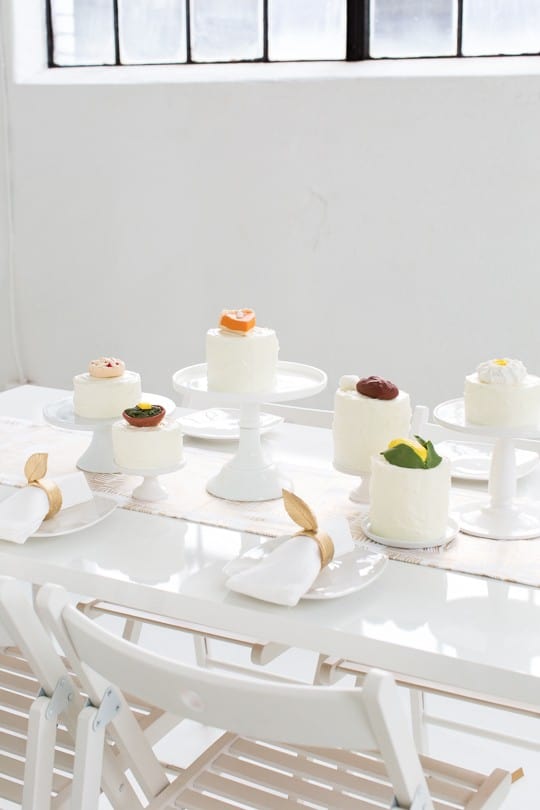 I have a little confession to make, I'm kind of a fan girl over Alana Jones Mann. It's a love affair I've been meaning to tell you about since I met her at a blog conference last year and she handed me a business card that was a slice of cake made out of a makeup sponge. I practically asked her if we could be best friends right on the spot.
Somehow I convinced her almost a year later to help me create a Thanksgiving tabletop idea I've been dreaming up (since she is the queen of cupcake toppers, after all), and the end result is kind of blowing my mind! To bring a little extra handmade action to the table, I created DIY gold leaf napkin rings to go along with Alana's edible DIY Thanksgiving dinner cake toppers…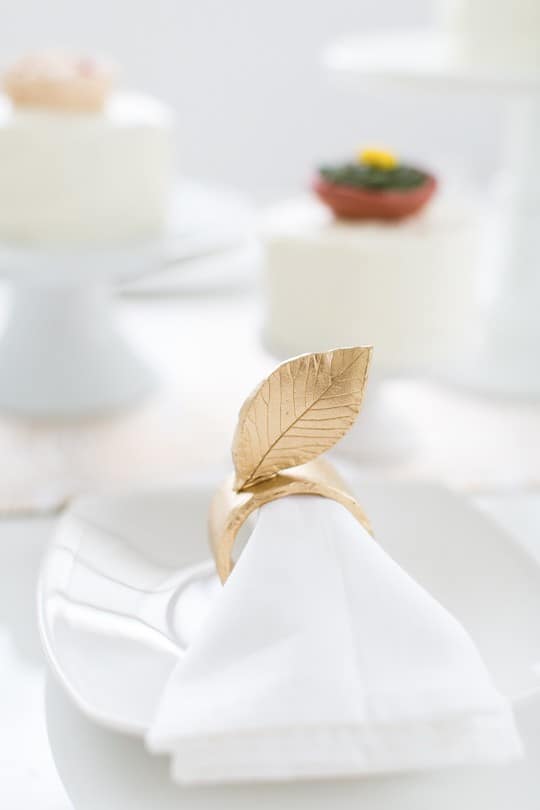 Materials:
Air dry clay
Metallic gold spray paint
A fresh leaf
Rolling pin (or caulk tubes in my case!)
Xacto knife or straight edge
Super glue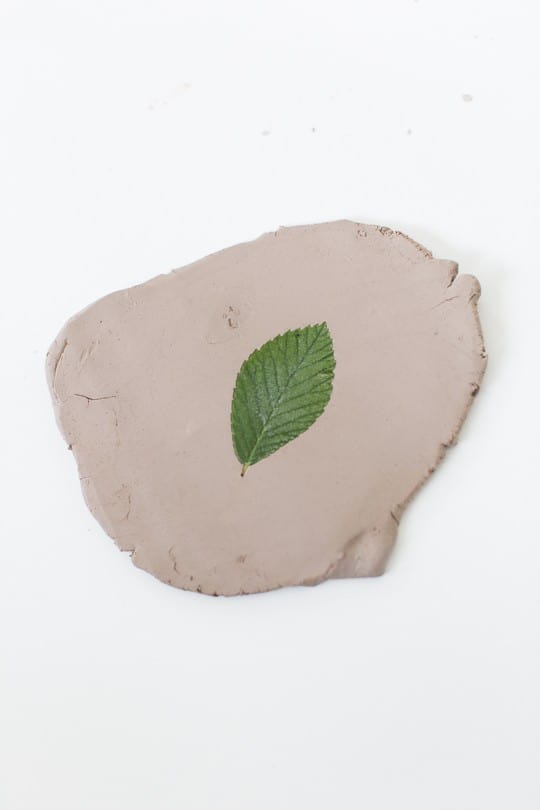 To get started making the napkin rings, roll out a piece of air dry clay that's about a quarter of an inch thick. Place a fresh leaf on the clay and use a rolling pin over the top to press the shape into the clay (old leaves will just flake under the pressure of the pin). Use an Xacto knife to cut the leaf shape out and peel the fresh leaf away from the clay and let it dry completely.
For the ring, use the Xacto knife to cut about a one inch wide strip of clay that's a bit thicker than the leaf, and roll it around a rolling pin (or similar object, we use caulk tubes from the studio construction ha!) so that it holds the round shape.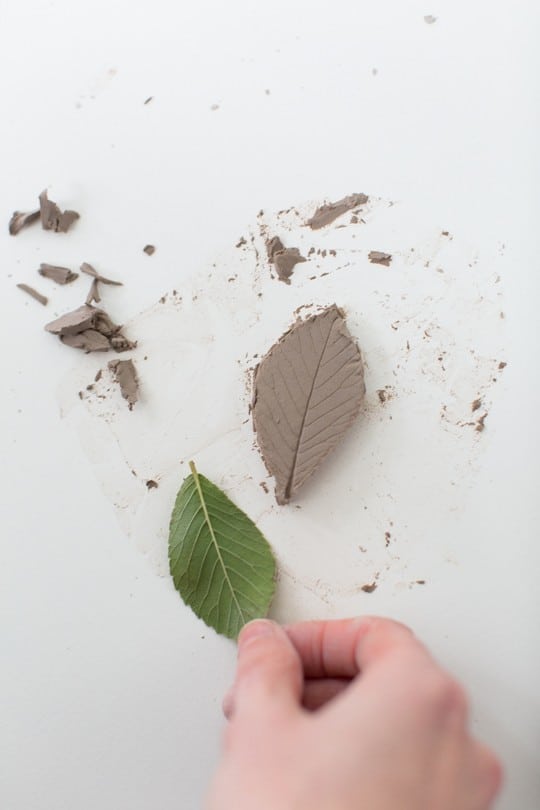 Once both clay pieces are completely dry, glue them together with super glue and then spray or paint them a metallic gold.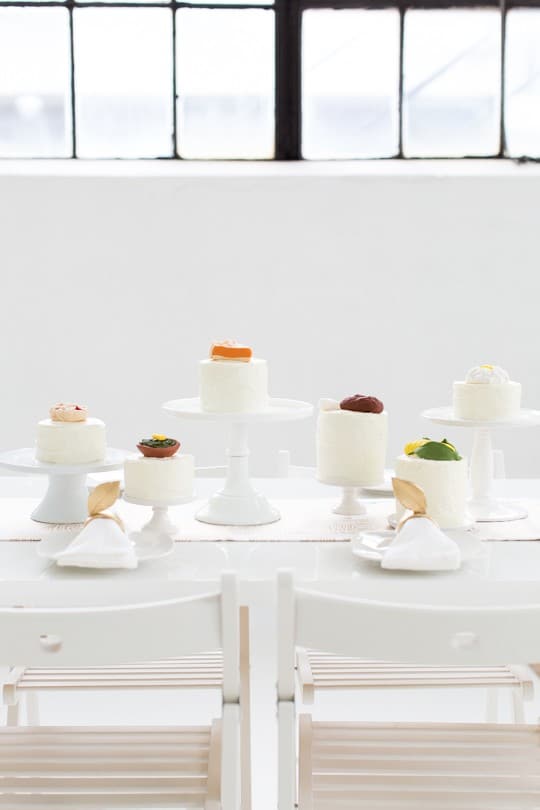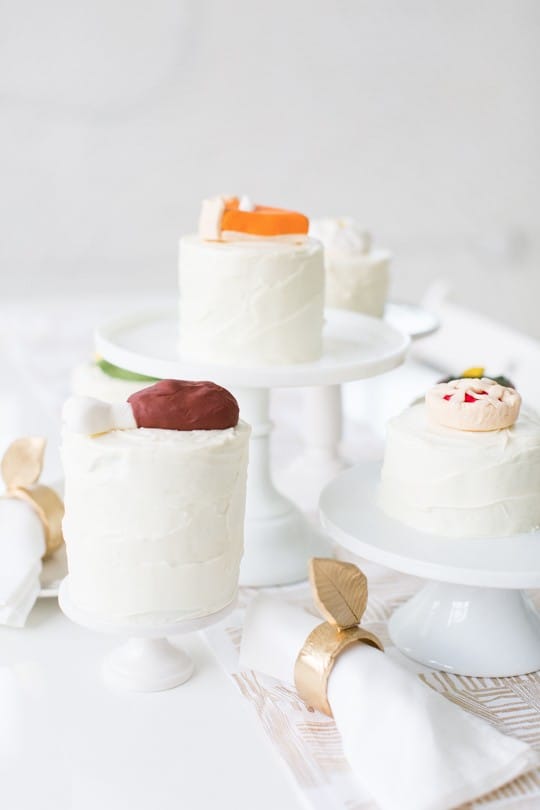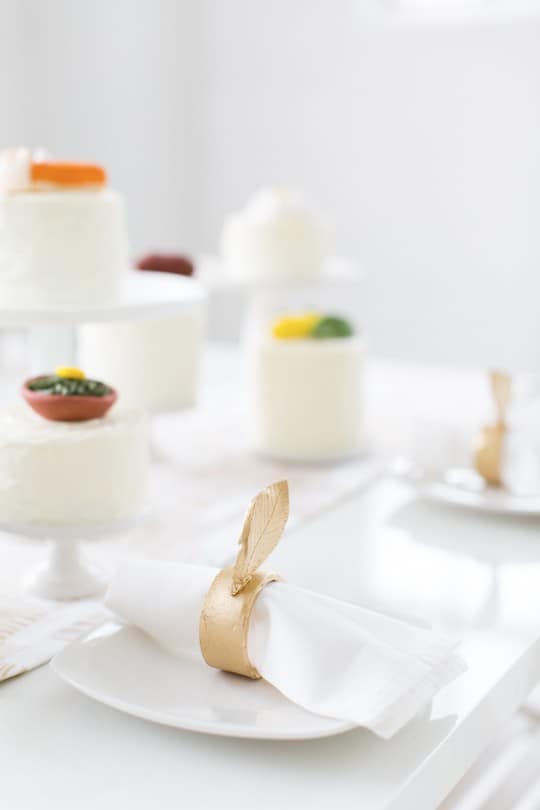 If you'd like to use them repeatedly or as place cards for guests names, you can coat them with high gloss Mod Podge to make the surface erase-able and a bit sturdier to consistent wear.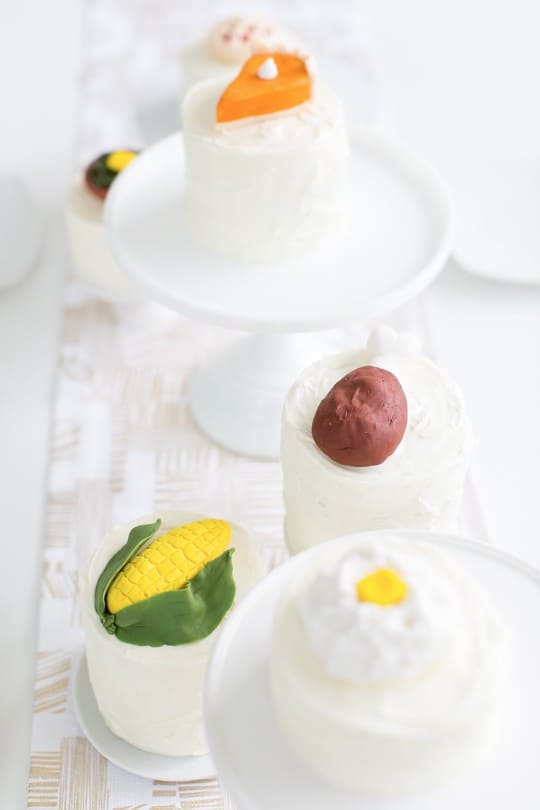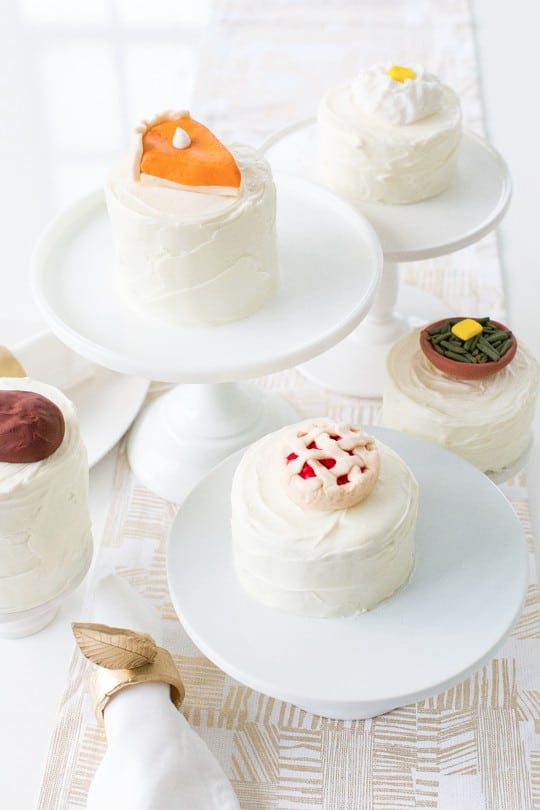 Be sure to check Alana's blog for the full tutorial on how to make her edible DIY Thanksgiving dinner toppers!
Sources: Styling by Sugar & Cloth // photography by Jared Smith // cake toppers by Alana Jones Mann // table runner Oh Joy! from Target // cake stands from World Market, Macy's, and Minted