Make your party a place to be with these St. Patrick's Day party food ideas. Serve up these Irish-inspired favorites including appetizers, sides, desserts, and drinks
A huge part of Ireland's culture is food and festivities.
So it shouldn't come as a surprise that St. Patrick's Day bursts with delightful snacks.
Whether you're hosting an intimate dinner or a big gathering, we collected 32 of the most delicious St. Patrick's Day party food ideas.
Celebrate the luck of the Irish by serving up a delicious feast that everyone will remember.
St. Patrick's Day Party Food Ideas
1 — Irish Soda Bread
Whip up a delectable classic Irish dish, the Irish soda bread for your St. Patrick's Day celebration.
It's a hearty and flavorful bread that pairs perfectly with soups, stews, and other party snacks.
2 — Corned Beef Pizza Swirls
These corned beef pizza swirls are an absolute must-have for any Irish celebration.
The finished product is a beautiful masterpiece of cheesy goodness.
3 — Corned Beef and Cabbage Sliders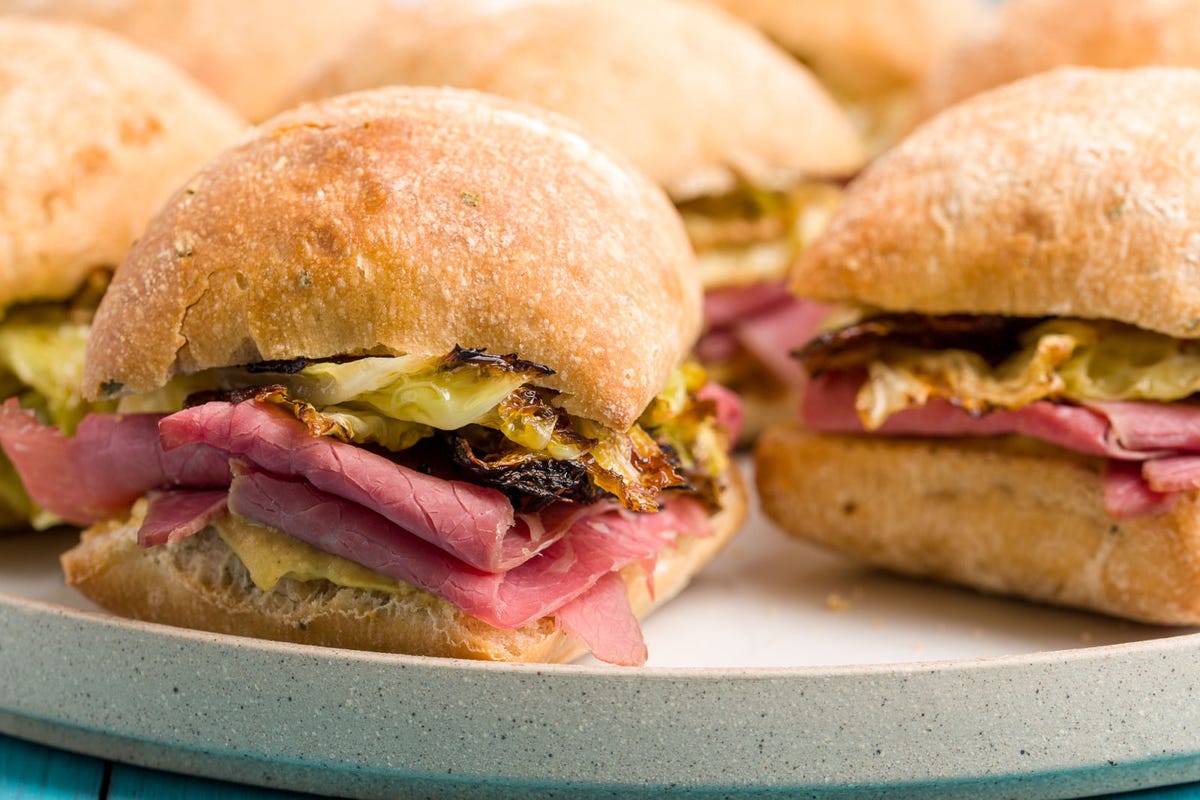 These corned beef and cabbage sliders are also incredibly simple to make.
Slice up ciabatta rolls, generously spreading dijon mustard, and layer in delicious corned beef and cabbage slices.
4 — Cheddar Chive Shamrock Scones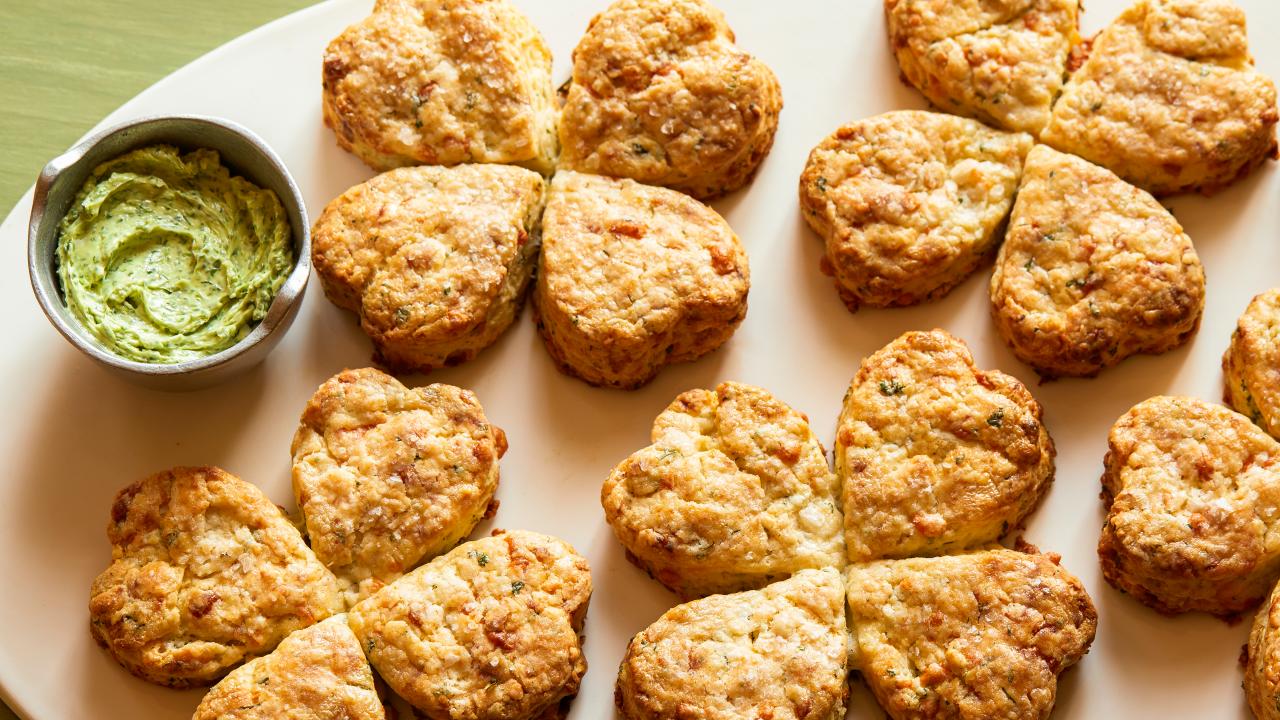 Give your St. Patrick's Day a sweet and lucky twist with these divine cheddar chive shamrock scones.
They're spiced up with cheddar cheese, chives, and green onions for the ultimate this savory four-leaf clover scone.
5 — Reuben Rounds
If you're a fan of the old-time classic Reuben sandwich, then you'll be thrilled with this new twist!
Try these delightful Reuben rounds pastry spirals made from corned beef, Swiss cheese, and sauerkraut.
6 — Crispy Golden Smashed Potatoes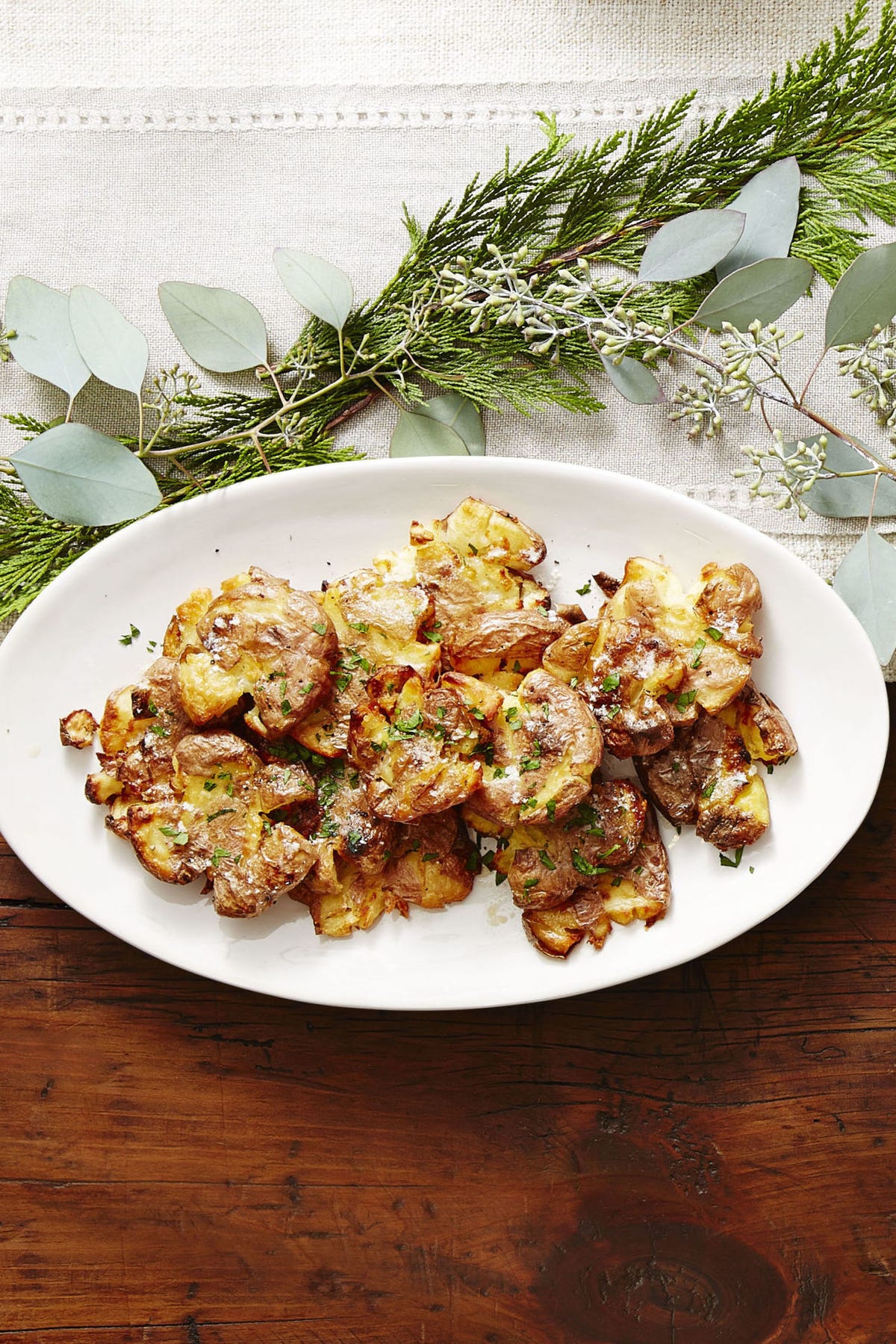 Potatoes are surely Ireland's most loved food.
And to make them even more delicious, try out this recipe for crispy golden smashed potatoes.
7 — Irish Nachos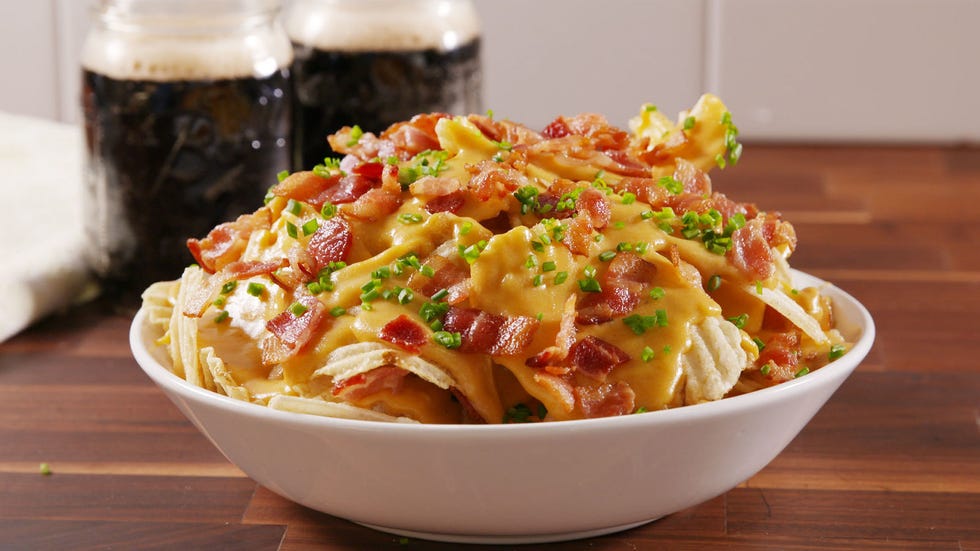 Nachos are everyone's favorite snack, and in particular, these Irish nachos are a must-have for any St. Patrick's Day celebration!
Dress them up with delicious toppings such as sour cream, tomatoes, scallions, and even bacon.
8 — Colcannon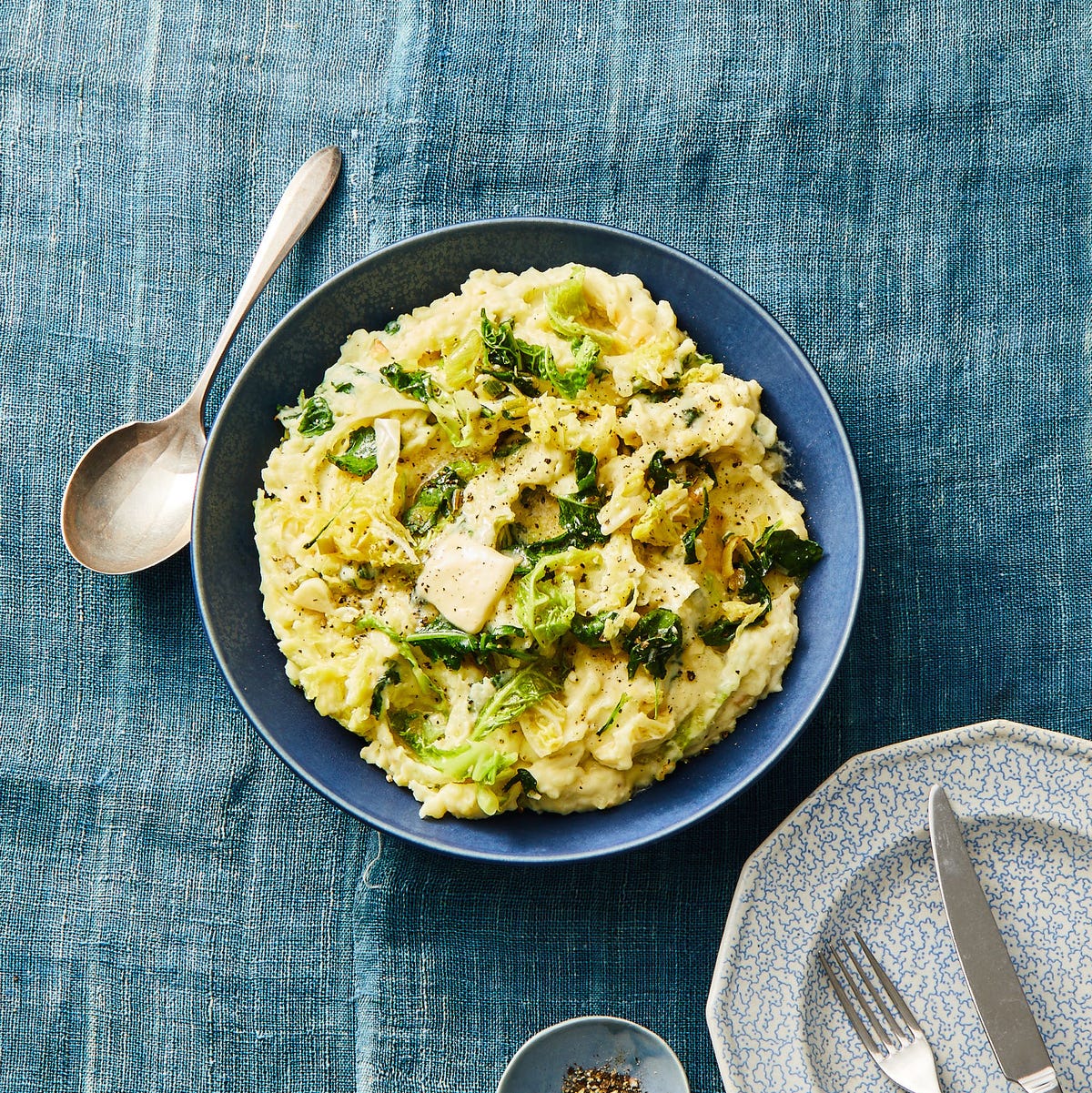 Colcannon is a traditional Irish dish of a savory blend of mashed potatoes, with some green veggies and butter.
Not only does it taste delicious, but it also provides you with an immense amount of vitamins and nutrients.
9 — Guacamole Deviled Eggs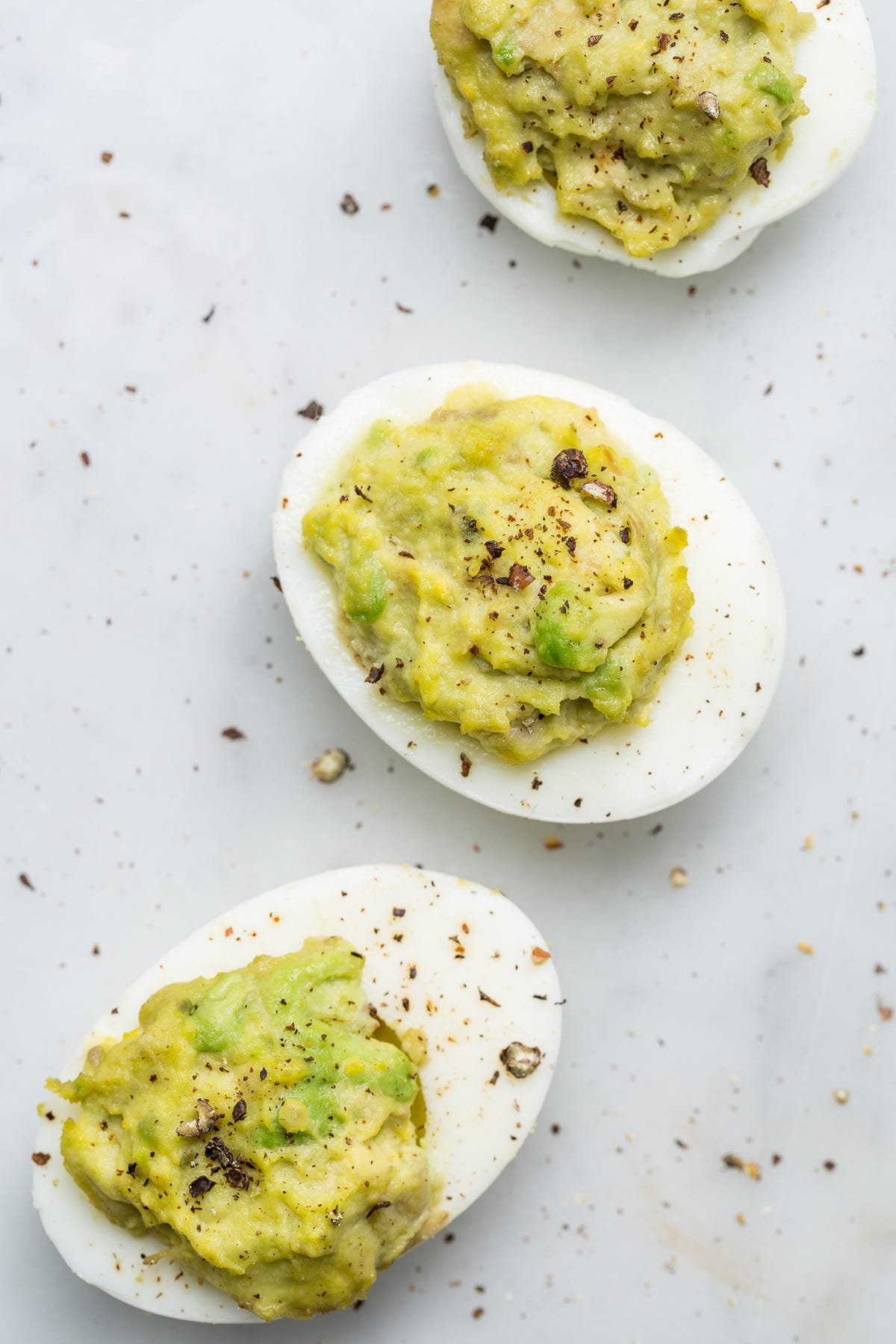 These guacamole deviled eggs are the perfect appetizer to kick off your St. Patrick's Day celebration.
Not only do they look festive and fun, but they are also incredibly simple to create.
If you can't get enough of the creamy goodness that is avocados, add them to your next deviled egg recipe.
10 — Guinness Beef Stew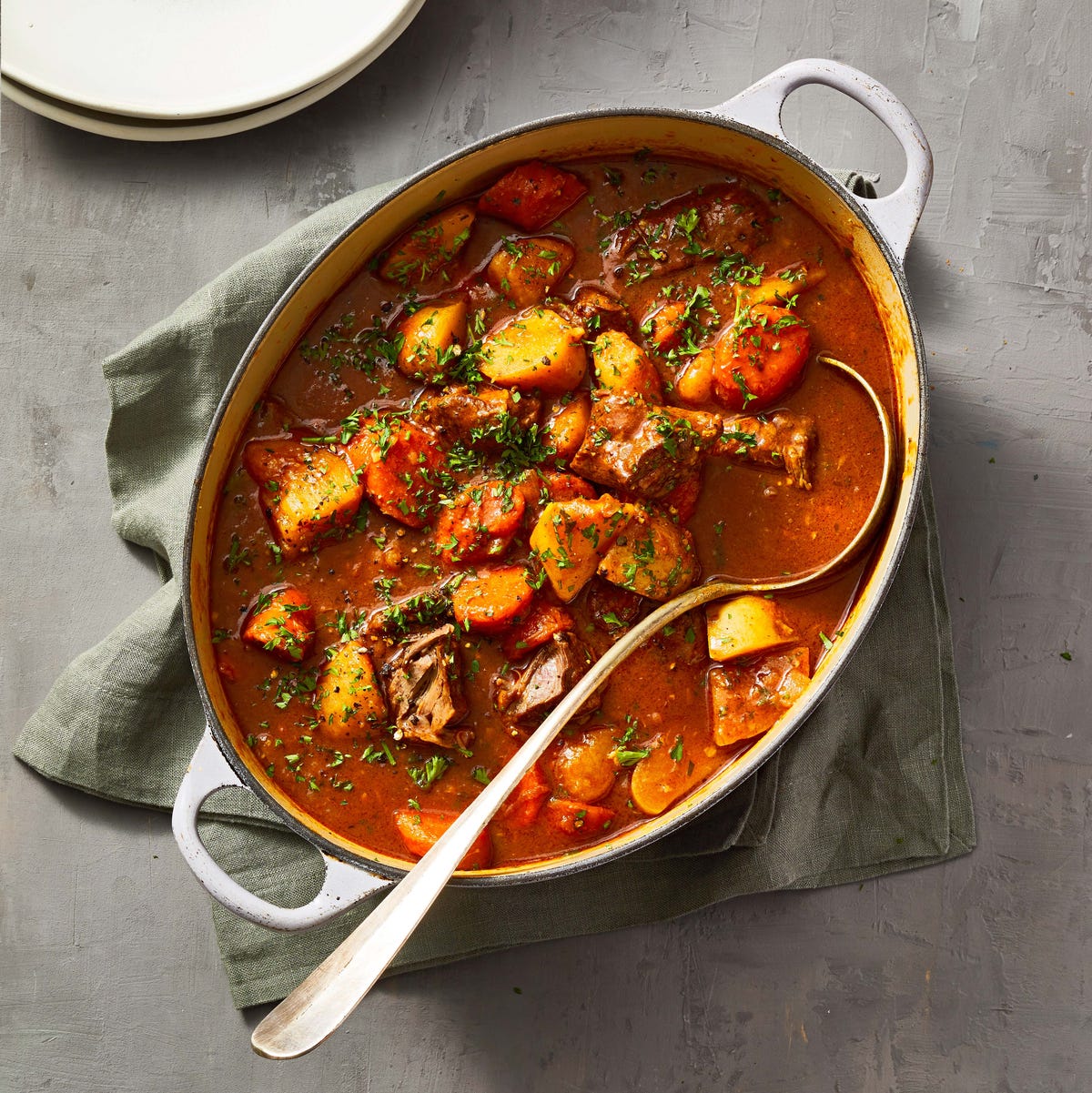 Nothing compares to the delicious taste of Guinness beef stew, a favorite traditional Irish recipe.
The ingredients are simple and straightforward — beef chunks cooked in an aromatic sauce made of Guinness beer, carrots, celery, onions, and herbs.
11 — Irish Coddle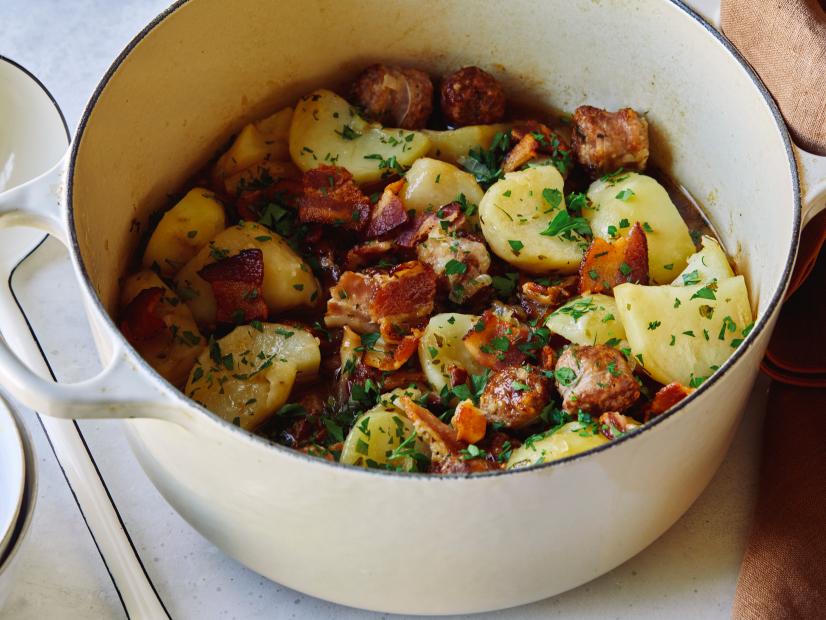 Irish Coddle is a terrific one-pot meal perfect for an effortless and delicious dinner.
A few simple ingredients, such as bacon, potatoes, onions, and sausages get slow-cooked in a savory broth.
12 — Instant Pot Irish Cheddar Bacon Mac and Cheese
This Instant Pot Irish cheddar bacon mac and cheese is the ultimate comfort food for St. Patrick's Day.
13 — Corned-Beef Hash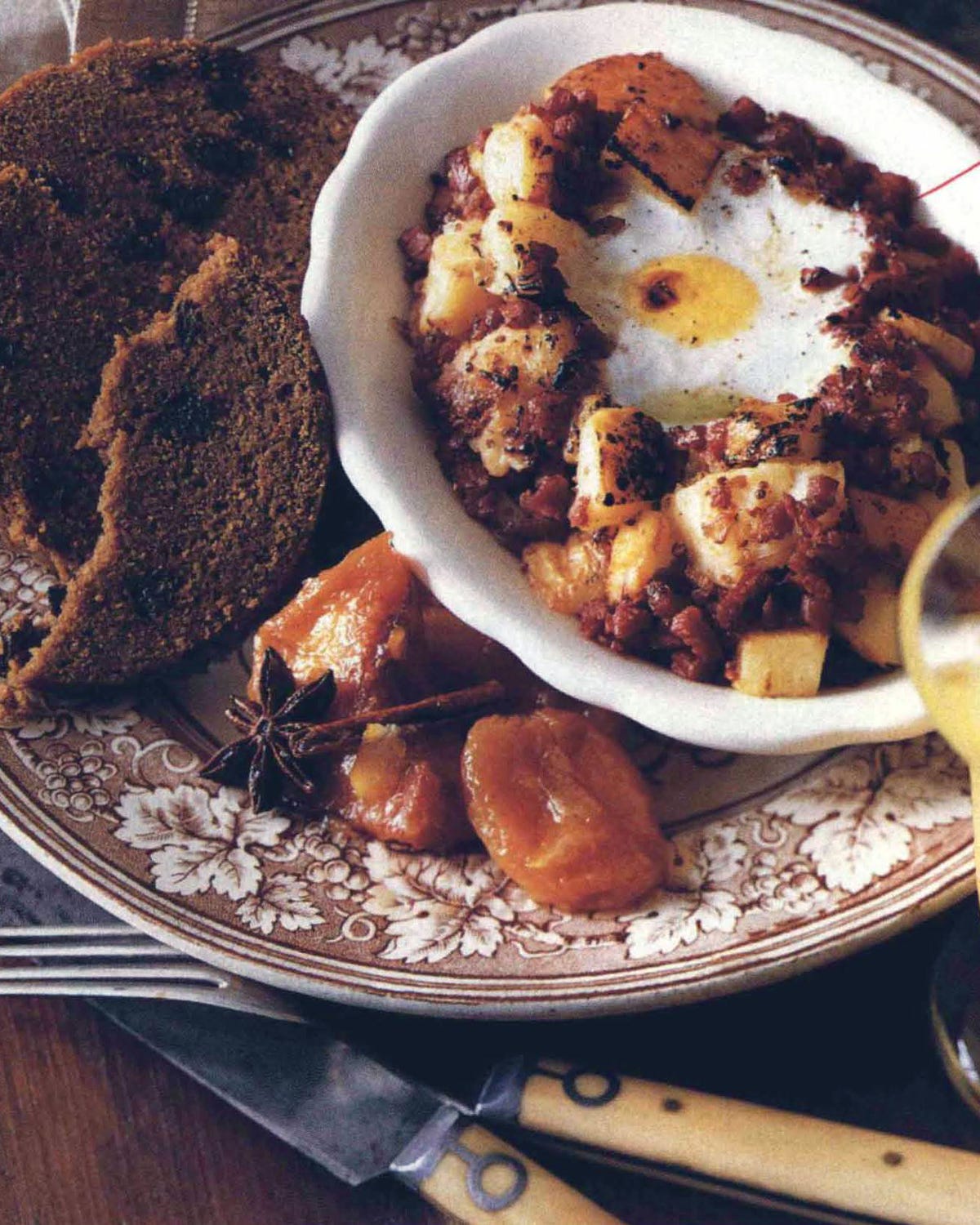 Corned-beef hash is a classic dish that combines corned beef, potatoes, onions, and spices.
Serve it alongside eggs or toast for a delicious breakfast or brunch meal.
14 — Boiled Cabbage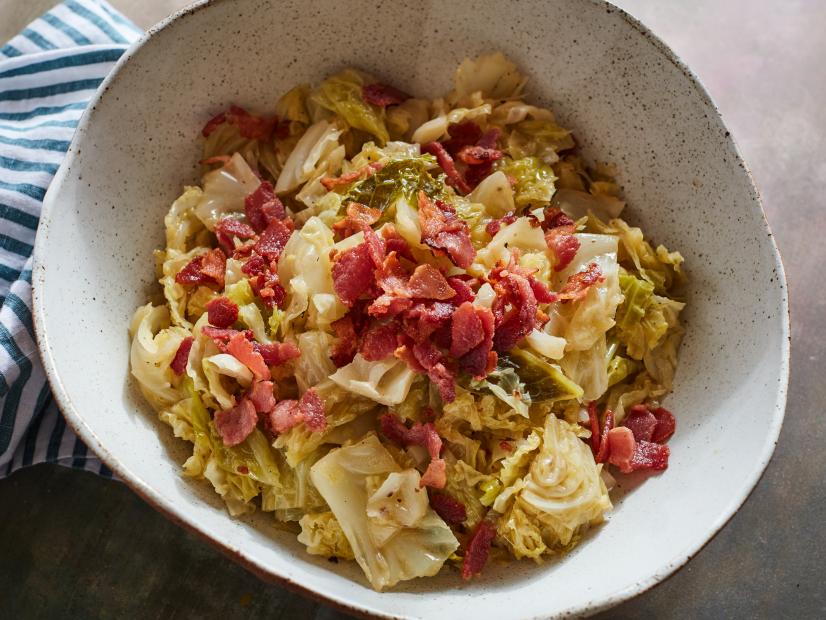 Boiled cabbage is a time-honored Irish dish that needs little effort to create.
All you need are some cabbage heads, butter, bacon, and seasonings for an incredibly tasty accompaniment to any meal.
15 — Glazed Corned Beef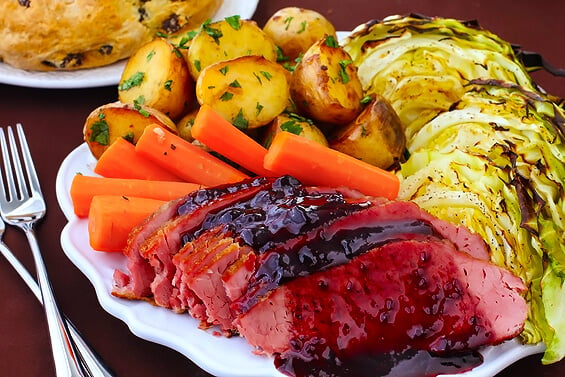 This glazed corned beef is an iconic St. Patrick's Day dish that is also a delicious way to enjoy corned beef.
The tender, flavorful meat is cooked slowly in a flavorful glaze made from Guinness beer and applesauce.
16 — Corned-Beef-and-Cabbage Rolls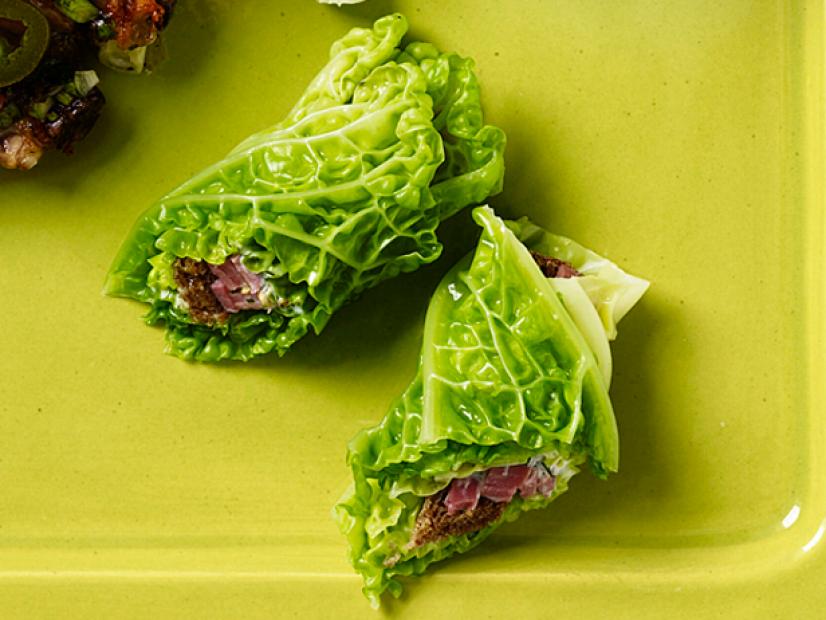 These corned-beef-and-cabbage rolls recipe is a healthier take on the classic Irish dish.
And it's full of flavor while also being surprisingly nutritious.
17 — Spinach Pancakes and Corned Beef Hash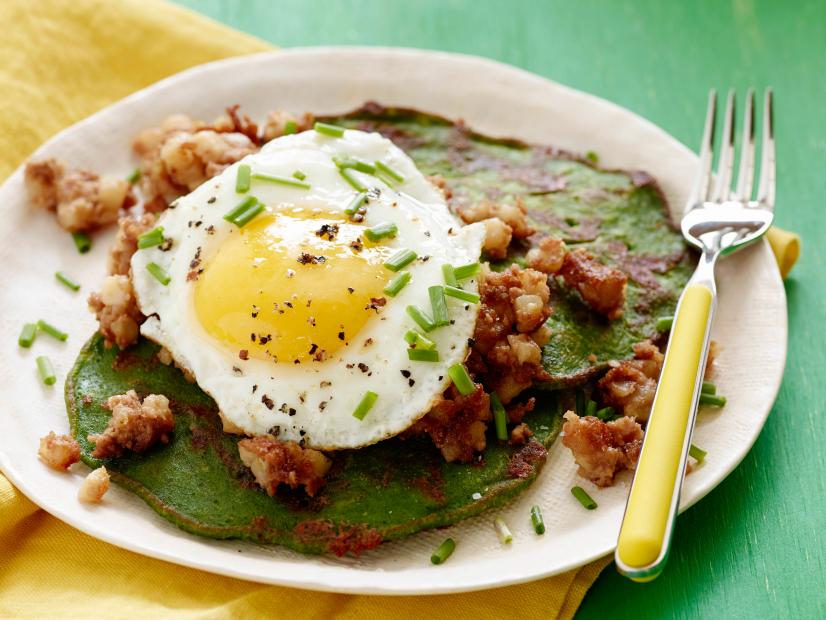 A tasty way to celebrate St. Patrick's Day is with these spinach pancakes and corned beef hash.
This fun twist on traditional pancakes adds a bright green color to your table.
Don't forget to pair it with your favorite Irish whiskey cocktail.
St. Patrick's Day Dessert Ideas
18 — White Chocolate Shamrock Matcha Cookies
These white chocolate shamrock matcha cookies are the perfect sweet treat for your St. Patrick's Day party!
They're slightly sweet yet nutty flavored and will have your guests begging for seconds.
19 — No Bake St. Patrick's Day Cereal Bars
Transform your favorite snacks into the perfect St. Patrick's Day treat with these
Half chex-mix, half rice krispie treats, these no bake cereal bars use Lucky Charms cereal for some festive Irish cheer.
20 — Mint Aero Cake Cheesecake
Mint aero cheesecake is a simple no-bake chocolate and mint cake. It debuted in the UK before becoming an Internet viral craze.
21 — Pistachio Mallow Salad
Bring some greenery to the table with this pistachio mallow salad. Perfect for any Irish celebration, it takes only minutes to whip up.
22 — Baileys Ice Cream with Whiskey Caramel Sauce
Nothing says St. Patrick's Day like Baileys Irish Cream.
And this creamy Baileys ice cream with whiskey caramel sauce does not disappoint!
23 — Rainbow Cupcakes
For a magical touch, try these rainbow cupcakes that feature an AirHead rainbow candy topping.
24 — Green Velvet Cheesecake Cake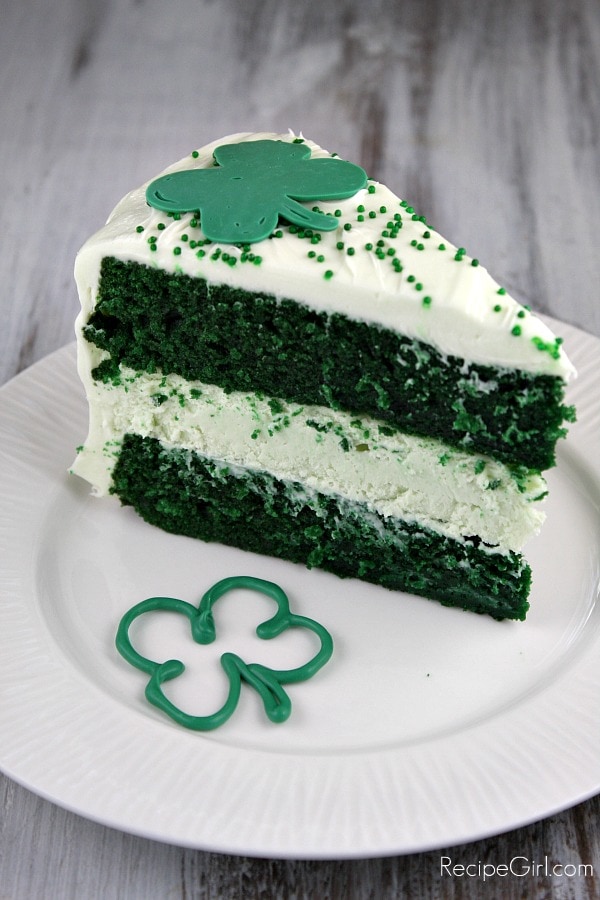 This green velvet cheesecake cake combines two classic desserts into one.
25 — Lime Poke Cake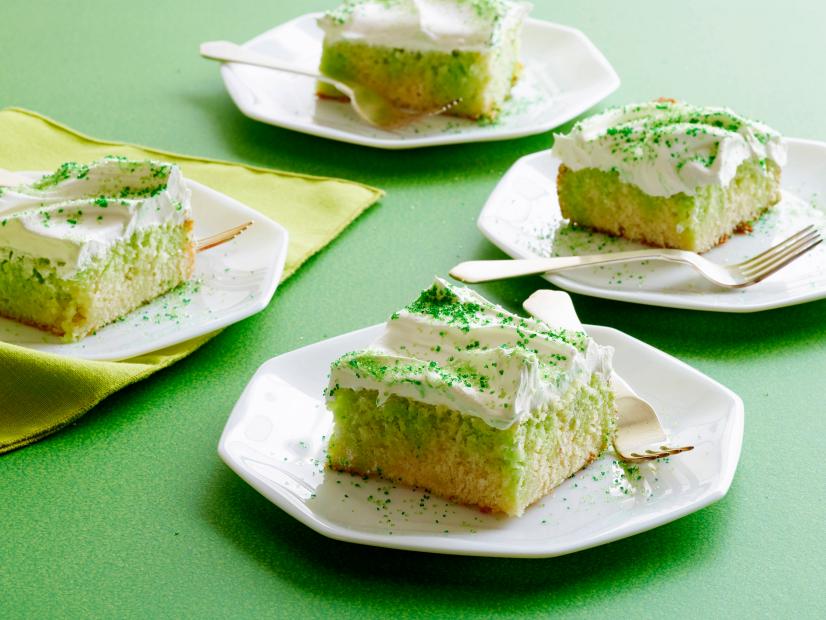 Revel in the zesty taste of lime with a creamy white frosting coating for a scrumptious lime poke cake.
St. Patrick's Day Drinks
26 — Shamrock Shake
Satisfy your taste buds with this mint green Boozy Shamrock Shake Recipe.
It's a blend orf Irish cream liqueur, Branca Menta, fresh mint leaves, and velvety vanilla ice cream.
27 — Half and Half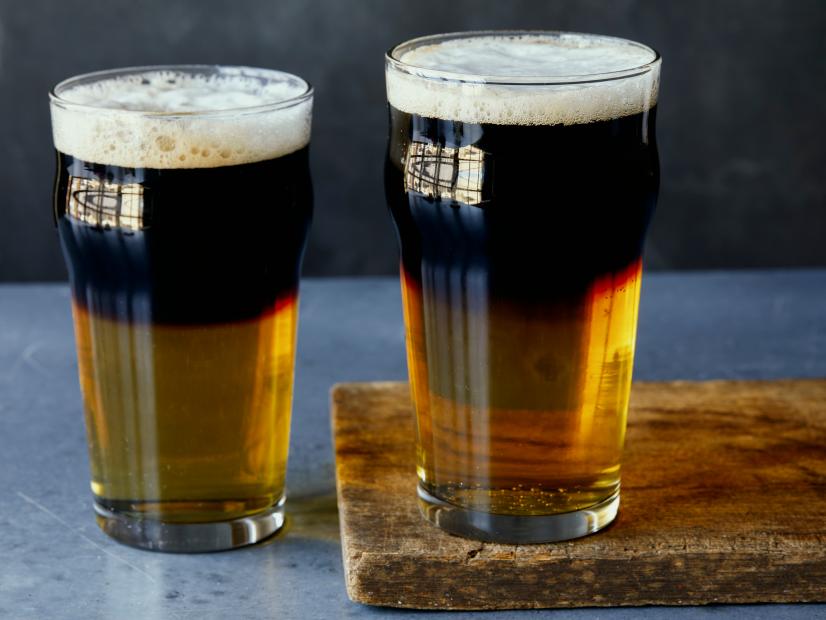 Enjoy a unique blend of traditional Irish favorites with this effervescent and flavorful Half and Half cocktail.
Half-dark stout beer combines with half-pale ale for a crisp tart flavor and creamy smoothness.
28 — Irish Trash Can
This Irish Trash Can Drink recipe is a very bold and colorful cocktail that's not for the faint of heart! It's super fruity, super boozy and super vibrant.
29 — Classic Irish Coffee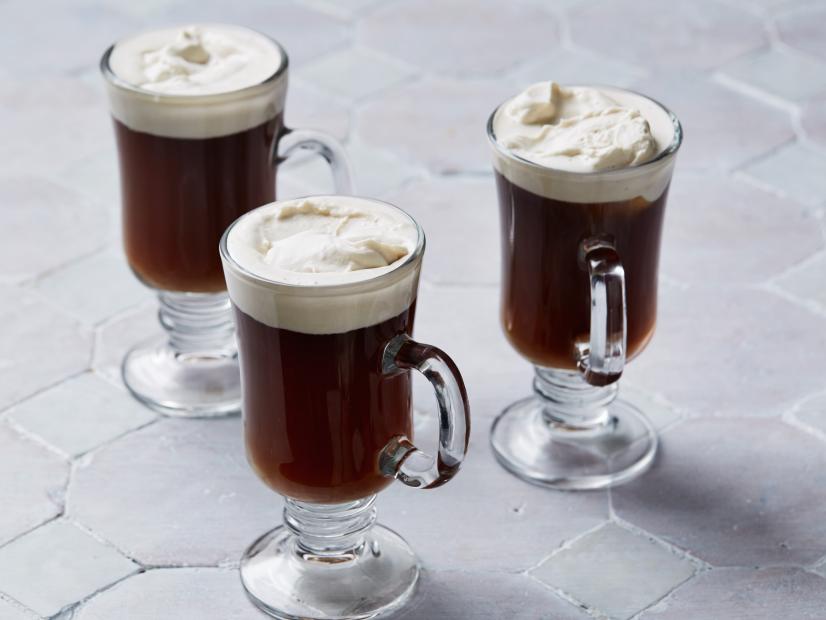 No St. Patrick's Day celebration is complete without Classic Irish Coffee.
This uncomplicated recipe of whiskey, freshly brewed coffee, brown sugar, and cream is the perfect way to end a wonderful night.
30 — Irish Whiskey Mule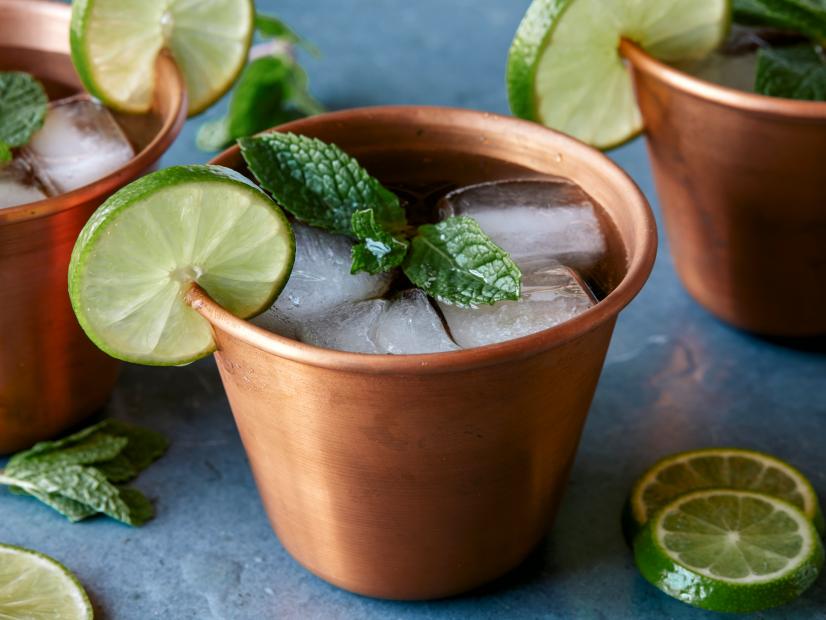 Take your St. Patrick's Day celebration up a notch with this easy-to-make Irish Whiskey Mule.
This zesty concoction combines the hearty flavor of Irish whiskey with the lightness of ginger beer and a squeeze of lime.
31 — Tipperary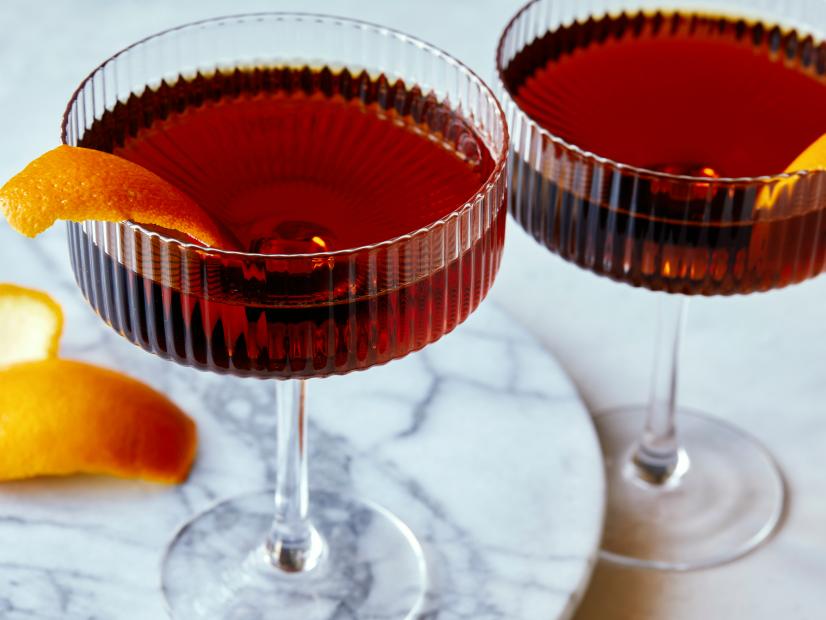 Sip on a refreshing and flavorful Tipperary for a delicious way to toast St. Patrick's Day.
It blends Irish whiskey, sweet vermouth, green Chartreuse, and syrup.
32 — Irish Breakfast Shot
Change up your brunch menu with this Irish Breakfast Shot. It's also famously known as the Irish Pancake Breakfast and the Breakfast of Champions.
More Easy St. Patrick's Day Inspired Recipes