Bailey's Ice Cream with Whiskey Caramel Sauce — Looking for a boozy late-night dessert? This homemade ice cream recipe is the perfect option…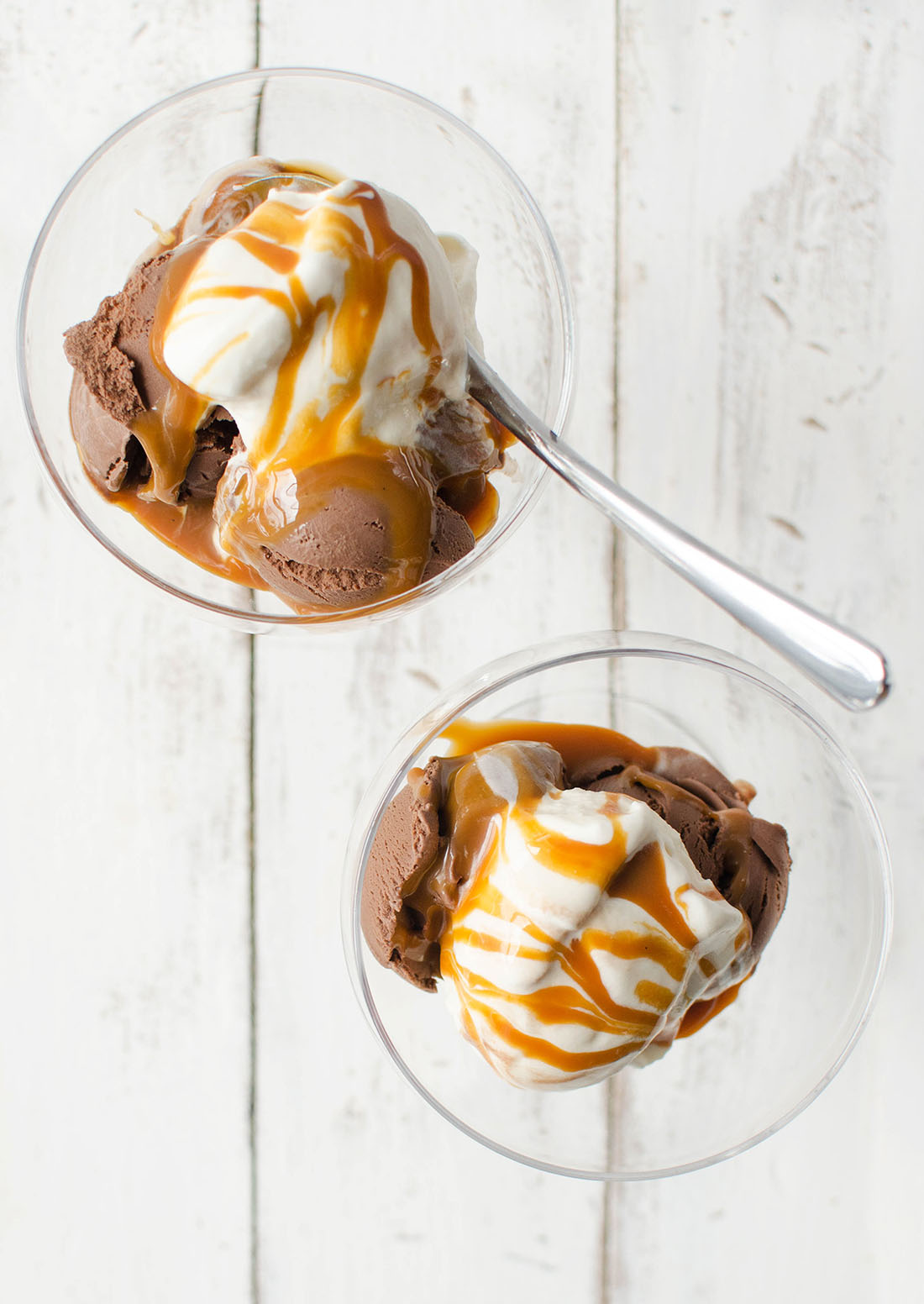 Homemade ice cream with whiskey caramel sauce and Bailey's is the perfect adult treat to celebrate St. Patrick's Day with.
Sure, Shamrock Shakes are fun, but who needs green food coloring when you have Bailey's…and whiskey!
If you've never made ice cream before, this is the perfect recipe to start with. It's almost fool-proof, relying on just heavy cream, sugar and milk instead of a traditional egg custard base.
The result is a silky, creamy ice cream with just a hint of baileys cream. To take this dessert over the top, I, Alex, have included a whiskey caramel sauce to liberally drizzle over.
For a St. Patty's worthy sundae, layer Bailey's Ice Cream over chocolate ice cream in a serving bowl, then top it with whiskey caramel sauce, whipped cream and garnishes of your choice.
Just as fun as an Irish Car Bomb, but a lot more delicious and you won't feel near as bad the next day…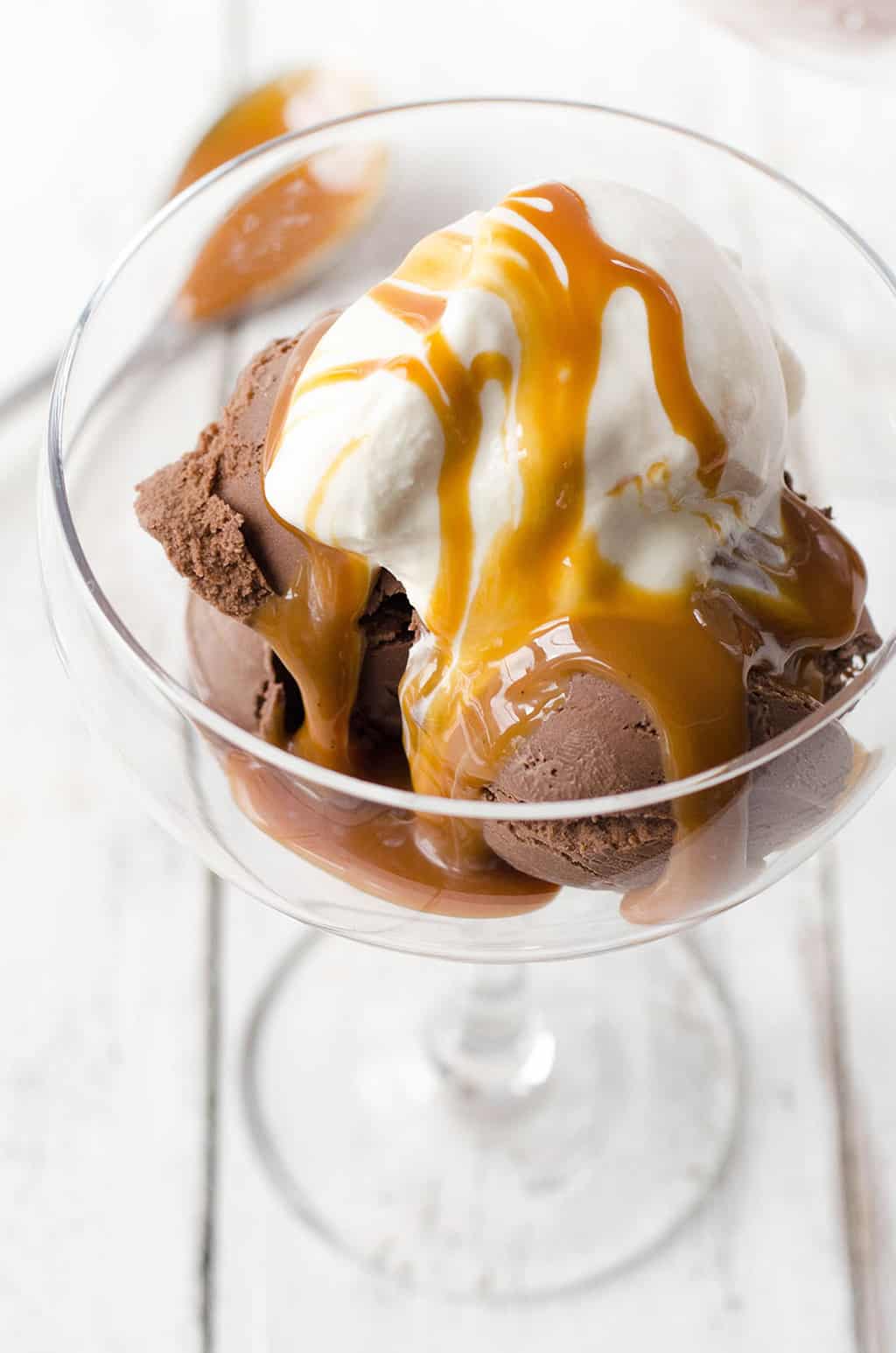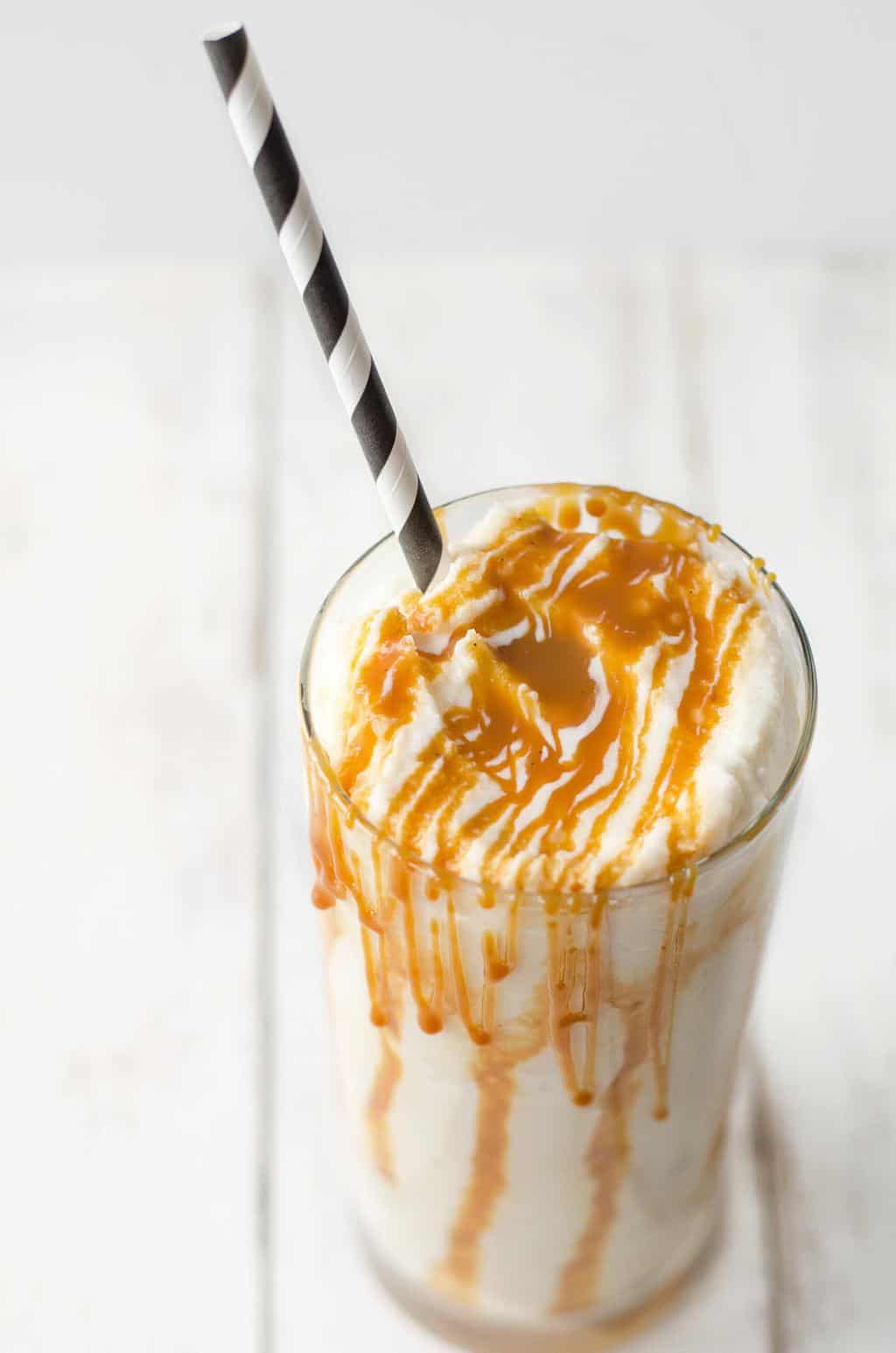 Now just drizzle the homemade caramel over any of your favorite ice cream flavors!
Once you've enjoyed this ice cream as is, try it in a boozy Bailey's milkshake! Combine two scoops of Bailey's ice cream with 2 additional tablespoons Bailey's, 1 cup milk and a handful of ice cubes.
Puree in a high powered blender until cream and smooth. Pour into a tall glass and drizzle with whiskey caramel.
Do you have any other go-to boozy desserts that you've loved?
Homemade Bailey's Ice Cream with Whiskey Caramel Sauce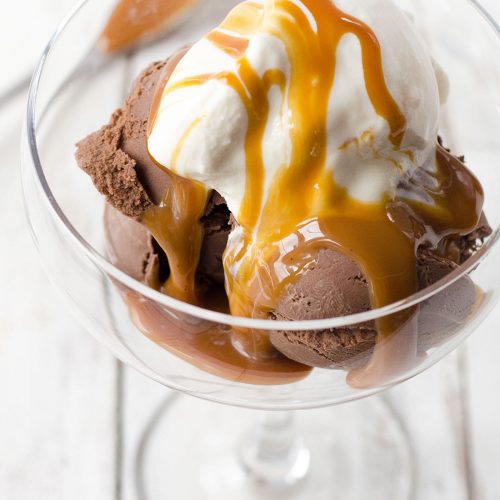 Bailey's Ice Cream
Looking for a homemade ice cream recipe? This Bailey's ice cream is the perfect boozy treat!
Ingredients
2

cup

heavy cream

2

tbsp

Baileys Irish Cream Liqueur

1

cup

2% Milk

3/4

cup

Pure cane sugar

1/2

tsp

Salt
Nutrition
Calories:
407
kcal
|
Carbohydrates:
31
g
|
Protein:
3
g
|
Fat:
30
g
|
Saturated Fat:
19
g
|
Cholesterol:
112
mg
|
Sodium:
243
mg
|
Potassium:
115
mg
|
Sugar:
29
g
|
Vitamin A:
1206
IU
|
Vitamin C:
1
mg
|
Calcium:
99
mg
Instructions
Whisk together the combined ingredients, stirring until the sugar and salt are completely dissolved in the liquid. Place the mixture into the fridge to chill, for at least two hours or up to overnight.

Add ingredients to the base of an ice cream maker and churn according to manufacture's instructions. Adding the alcohol will increase the freezing point, so the ice cream will be similar to soft serve in consistency.

Serve immediately or place in a freezer safe container for later.
KEYWORD:
ashley rose, baileys, boozy, cocktail, easy, homemade, ice cream, no churn, recipe, simple, sugar and cloth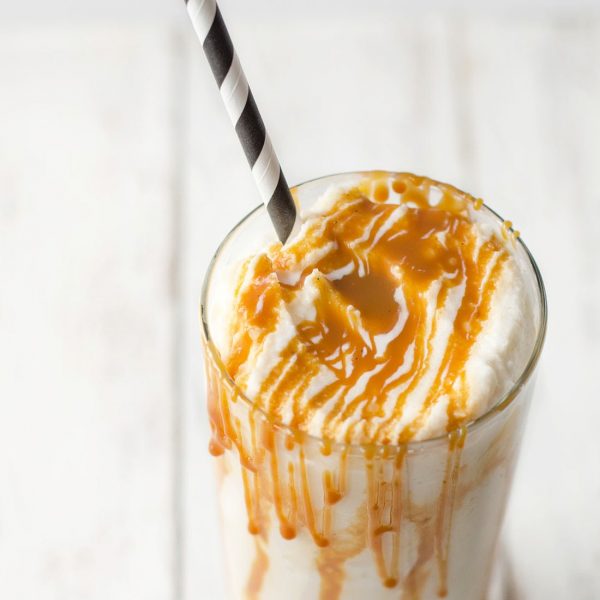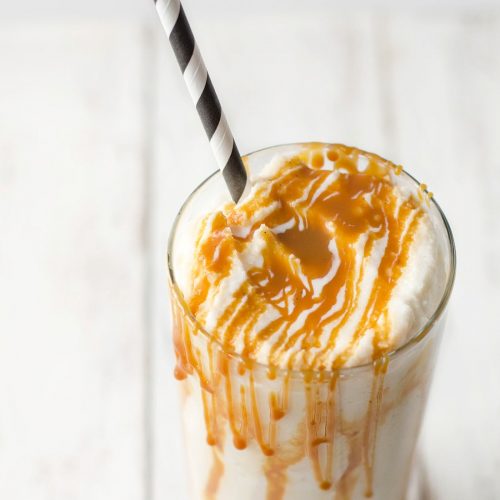 Whiskey Caramel Sauce
This whiskey caramel sauce is the perfect topping for cakes, milkshakes, ice cream, or anything else you can drea up!
Ingredients
1

cup

Pure cane sugar

0.25

cup

Water

0.5

cup

Heavy cream

1

tbsp

Whiskey

1

pinch

of salt (optional)
Nutrition
Calories:
102
kcal
|
Carbohydrates:
17
g
|
Protein:
1
g
|
Fat:
4
g
|
Saturated Fat:
2
g
|
Cholesterol:
14
mg
|
Sodium:
4
mg
|
Potassium:
7
mg
|
Sugar:
17
g
|
Vitamin A:
146
IU
|
Calcium:
6
mg
Instructions
Add the sugar and water to a large sauce pan over medium heat. Swirl the pan over the heart source for 15 minutes or until a deep amber color is reached. Watch closely as to not let it burn. The caramel should be a deep golden brown color, any paler and it will not turn into caramel sauce.

Once the deep amber color is reached, turn off the burner and remove the sauce pan from the heat. Slowly add in the heavy cream while stirring. Add in the whiskey and salt and place on the still-warm burner for another minute or two, stirring the entire time. By now, the two liquids should have incorporated creating a rich caramel sauce.

Transfer to a heat safe container to cool.
KEYWORD:
ashley rose, caramel, caramels, recipe, sugar and cloth, ashley rose, easy, homemade, ice cream, sauce, sugar and cloth, toppings, whiskey