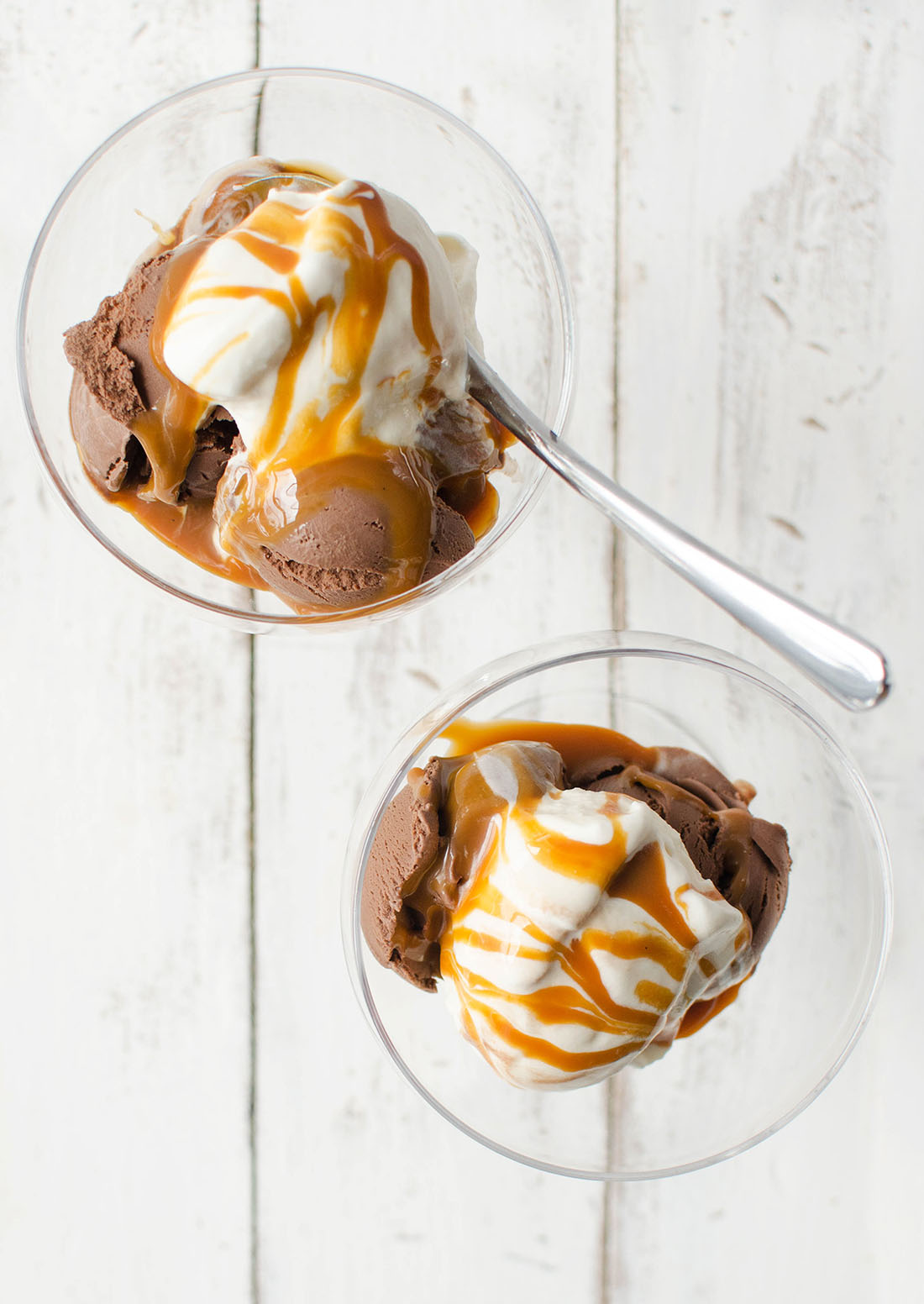 Homemade Bailey's ice cream with whiskey caramel sauce is the perfect adult treat to celebrate St. Patrick's Day with. Sure, Shamrock Shakes are fun, but who needs green food coloring when you have Bailey's…and whiskey!
If you've never made ice cream before, this is the perfect recipe to start with. It's almost fool-proof, relying on just heavy cream, sugar and milk instead of a traditional egg custard base. The result is a silky, creamy ice cream with just a hint of baileys cream. To take this dessert over the top, I, Alex, have included a whiskey caramel sauce to liberally drizzle over.
For a St. Patty's worthy sundae, layer Bailey's Ice Cream over chocolate ice cream in a serving bowl, then top it with whiskey caramel sauce, whipped cream and garnishes of your choice. Just as fun as an Irish Car Bomb, but a lot more delicious and you won't feel near as bad the next day…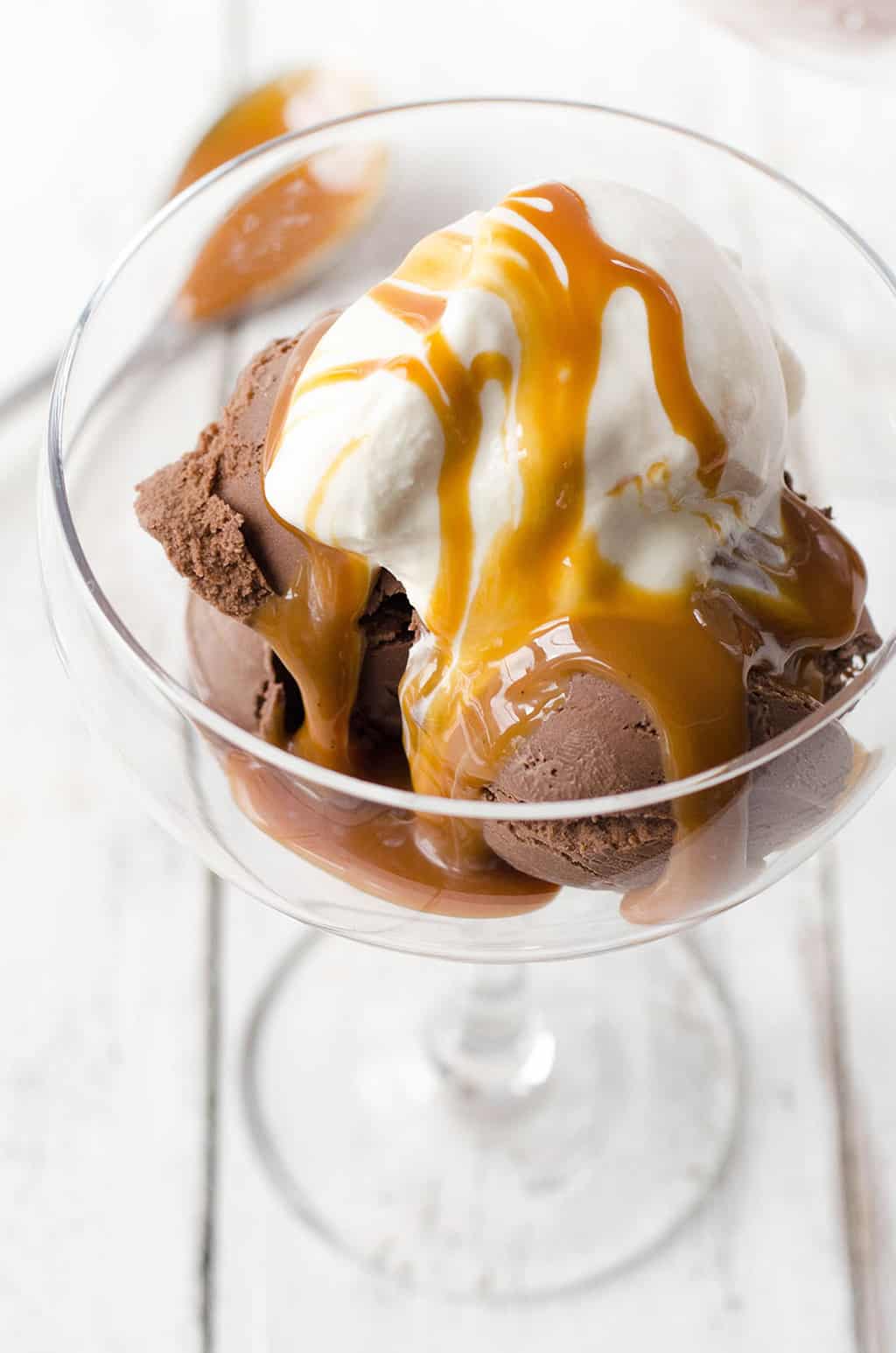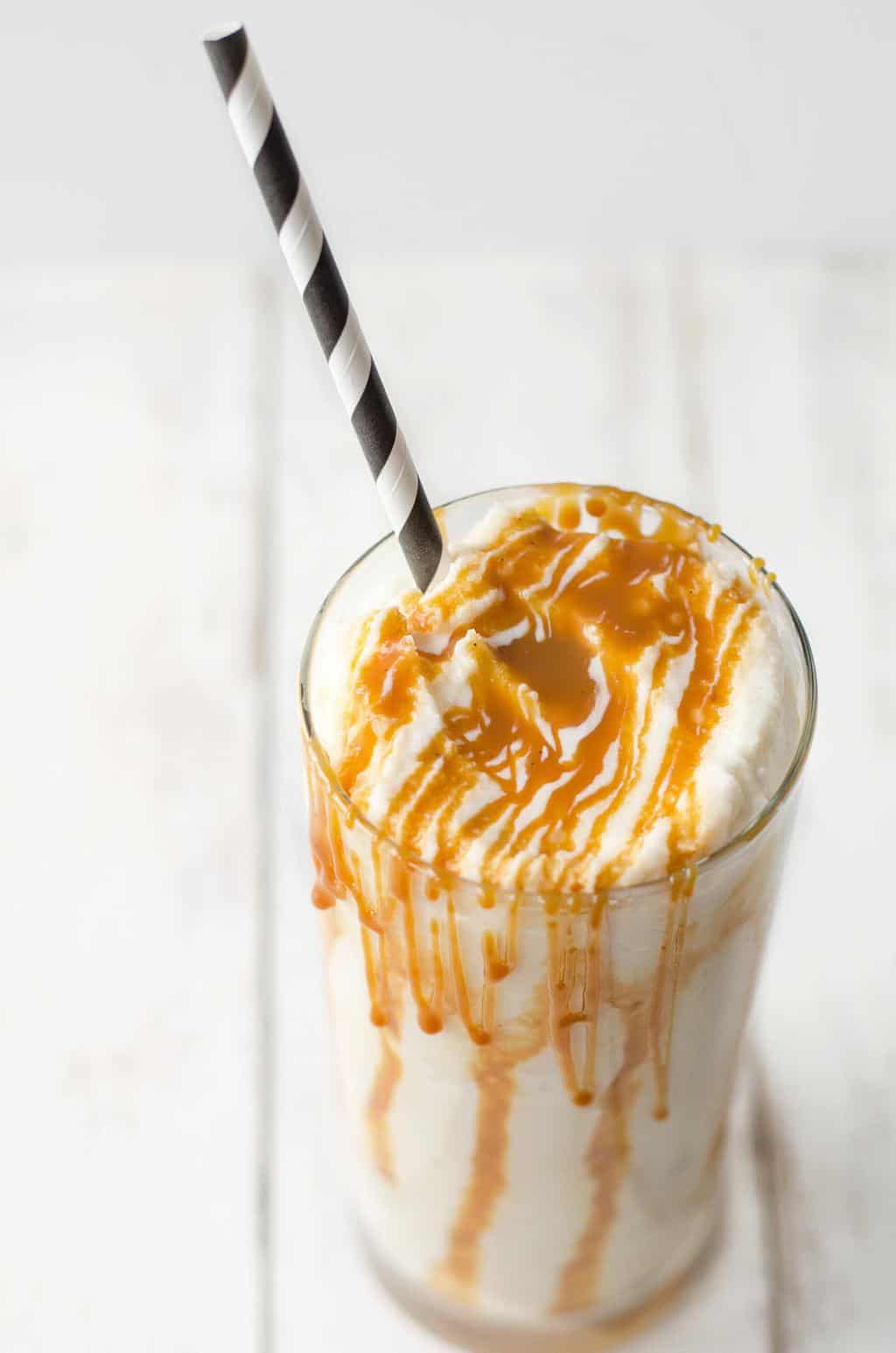 Now just drizzle the homemade caramel over any of your favorite ice cream flavors!
Once you've enjoyed this ice cream as is, try it in a boozy Bailey's milkshake! Combine two scoops of Bailey's ice cream with 2 additional tablespoons Bailey's, 1 cup milk and a handful of ice cubes. Puree in a high powered blender until cream and smooth. Pour into a tall glass and drizzle with whiskey caramel.
Do you have any other go-to boozy desserts that you've loved?
Alexandra Caspero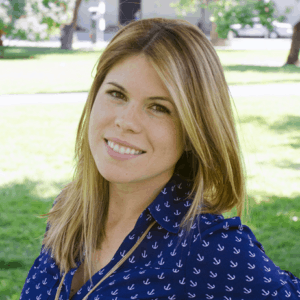 Alexandra Caspero is a Registered Dietitian and yoga instructor with a passion for travel, pasta and avocados. Her blog, Delish Knowledge, focuses on making whole-food eating deliciously simple.