DIY Ice Cream Cupcakes With Chocolate Liners Recipe — Super excited to be sharing one of my favorite recipes! These DIY Ice Cream Cupcakes with Chocolate Liners are super easy to make.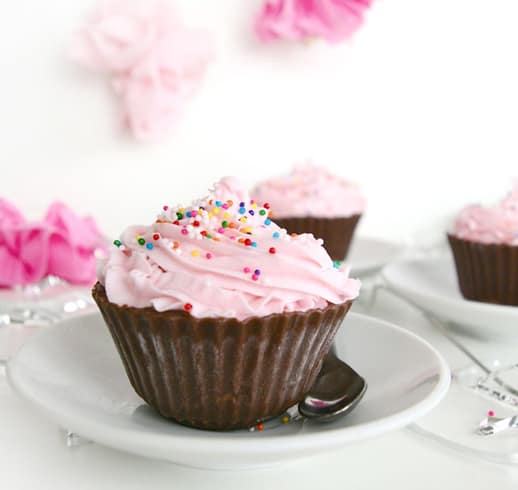 With summer coming to a screeching halt, I thought I should squeeze in one more ice cream related recipe for you.
If you're like us and live in a place like Houston (or the desert I guess), you could be enjoying these babies up until Christmas morning. I'll leave that up to you!
Either way, these chocolate cupped ice cream cupcakes are surprisingly simpler to make than their title.
And they will surely leave your guests licking their lips (and possibly twirling around the room until the sugar high wears off).
If you're into healthier means, you can always modify this recipe to your skinny alternatives. Here we go…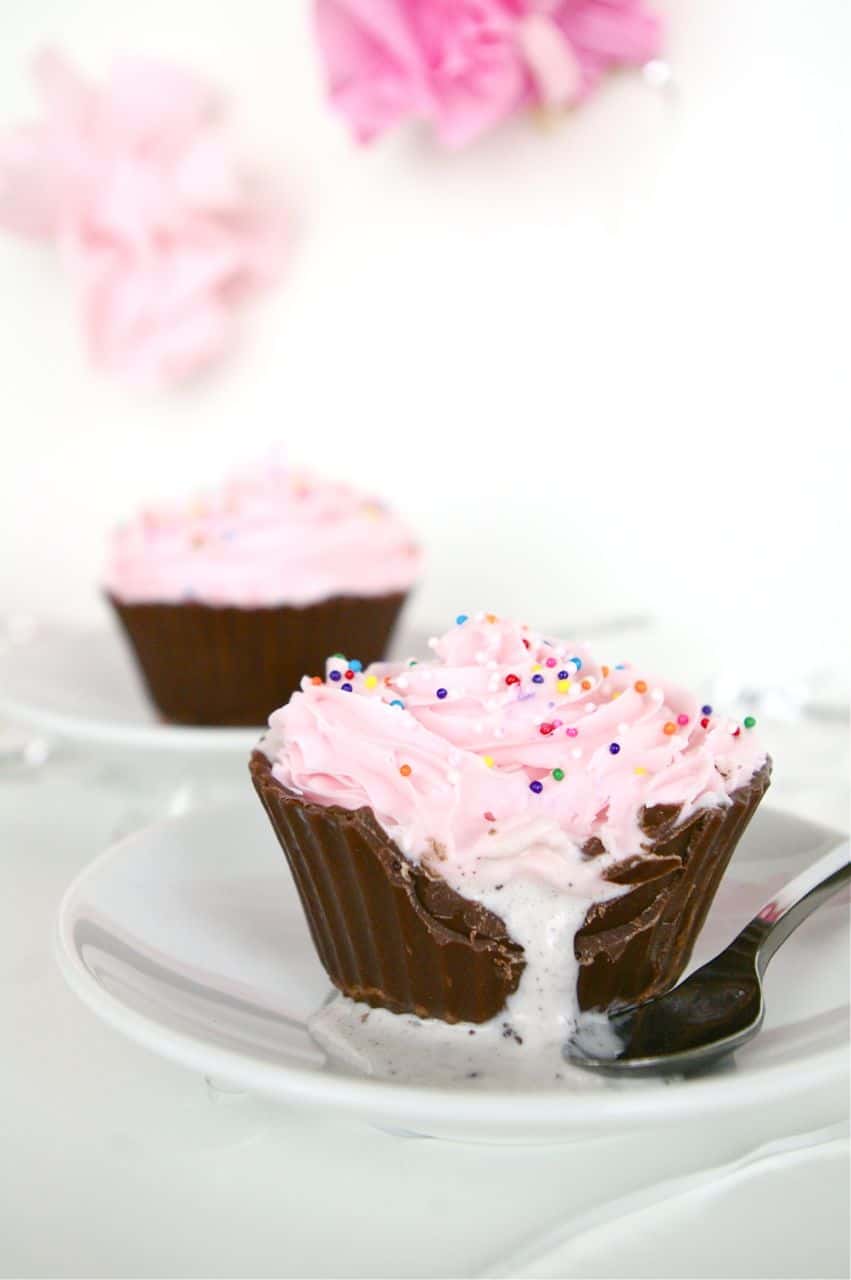 Ingredients And Materials Needed To Make Ice Cream Cupcakes With Chocolate Liners
To make 12 Ice Cream Cupcakes With Chocolate Liners:
Chocolate for melting – approx. 32 oz.
Icing of your choice – approx. 24 oz.
Ice cream of your choice – approx. 1.5 quarts
Spray oil
Sprinkles
How To Make Ice Cream Cupcakes With Chocolate Liners
Lightly coat the insides of the silicone cupcake molds with spray oil.
Next, melt the chocolate and spread a thin layer over the inside of each mold.
Let them cool completely for about 30 minutes, and then coat with another layer of chocolate.
Let the second coat cool for an hour.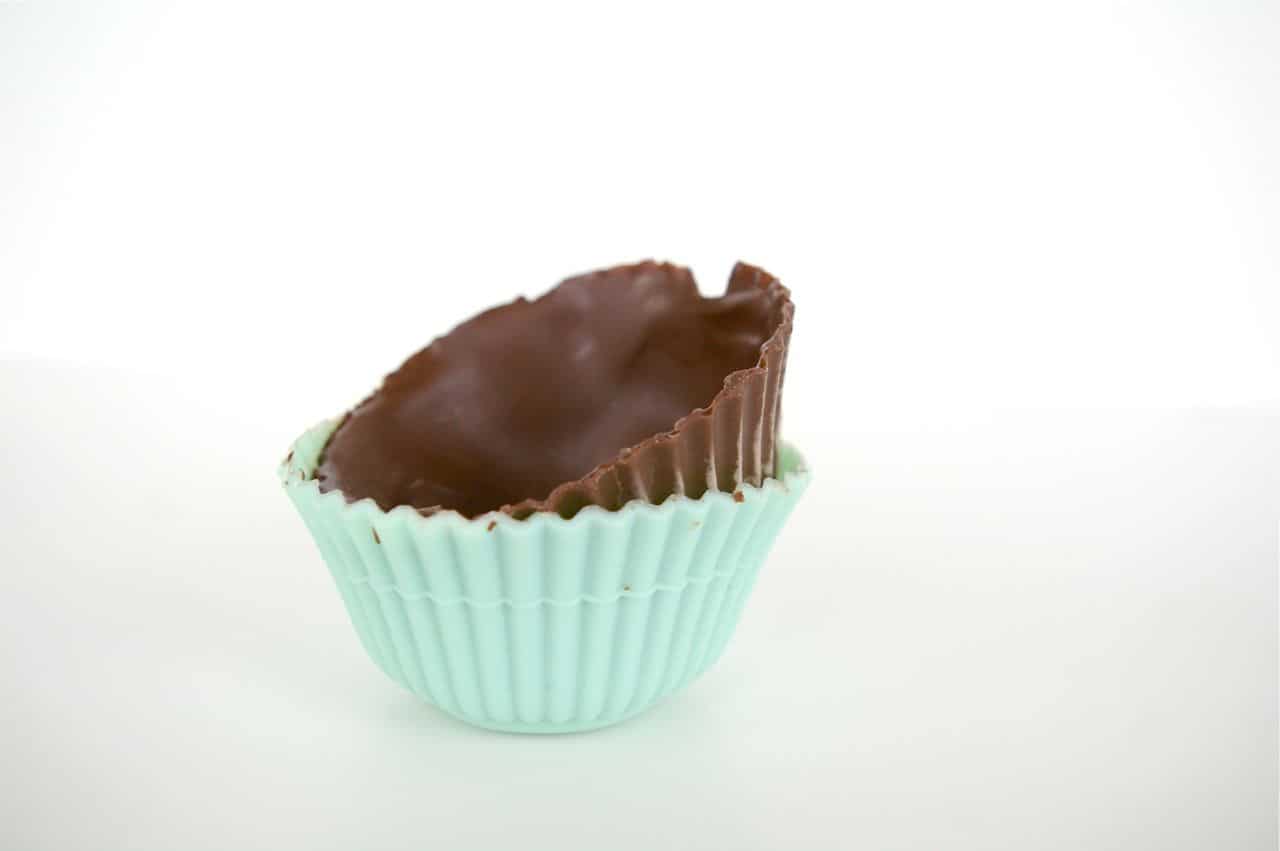 Releasing the chocolate from the molds is a little tricky. Start by gently pulling the silicon back from the very rim all the way around the mold.
Once the top is released, the bottom sort of pops out.
The thicker the chocolate, the easier it is to take them out.
Don't worry if the top chips, you'll never notice once you add the icing.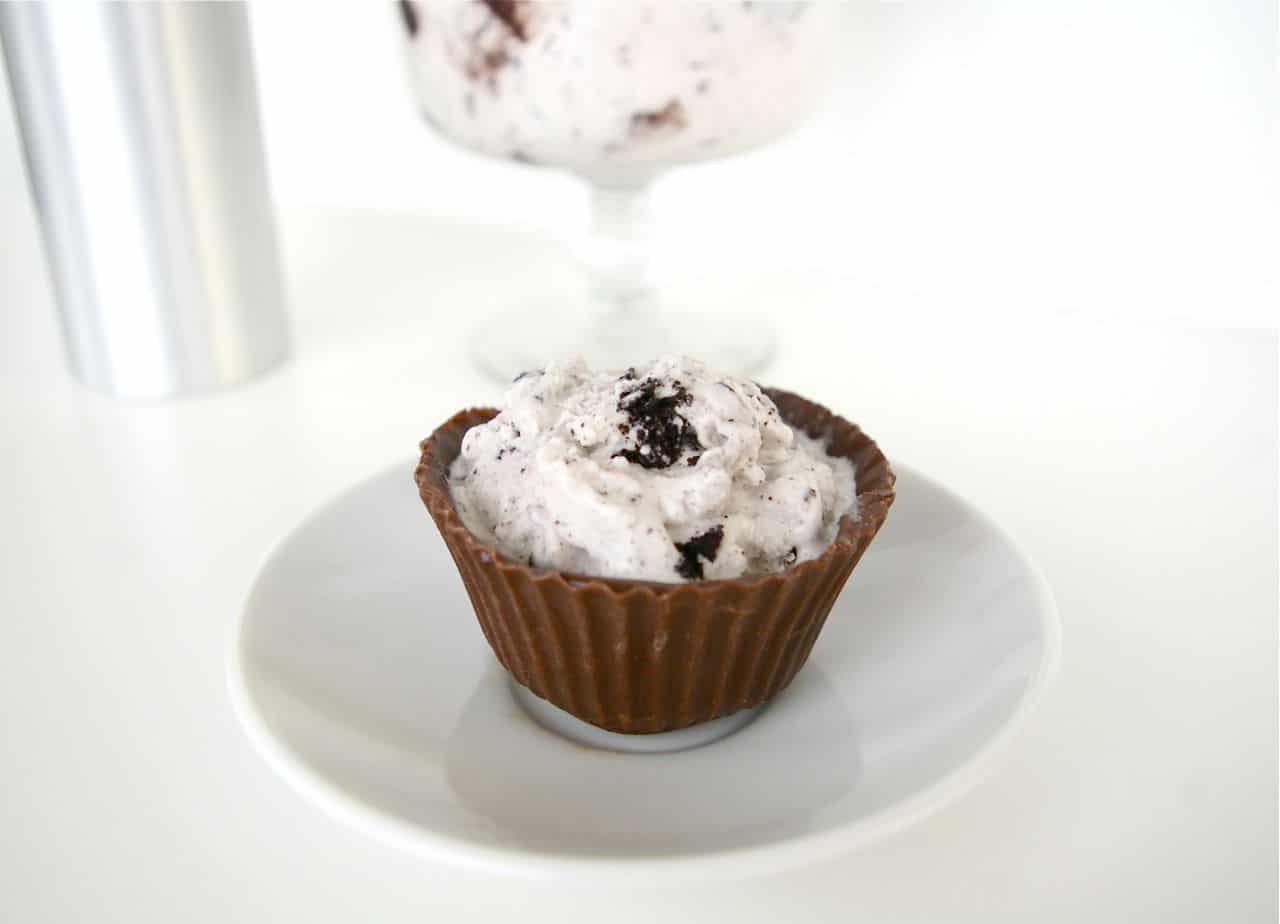 To finish your cupcakes, scoop your favorite ice cream into each chocolate liner, and then let them sit in the freezer for a bit.
Once they're nice and chilled, top with frosting and sprinkles, and you're all set!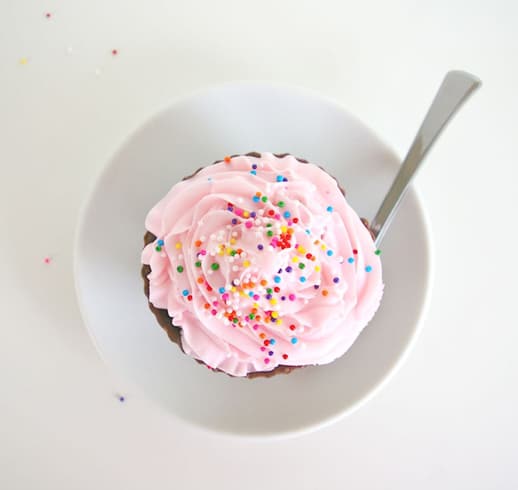 Don't forget to share your ice cream cupcakes with us on Instagram using the hashtag #sugarandclothloves. We always love seeing all of your creations! Looking for more quick and delicious recipes? You can find them all right here with a few bites to go along with them