With just three simple ingredients, you can finally just sit around and eat bon bons in peace. Honestly, I, Alex, have no idea where that bon bon expression came from, but it's perfectly fitting for this simple 3 ingredient strawberry ice cream bon bons recipe.
This ice cream versions is a lot easier to whip up than dense, cake-filled ones, and not only are they perfectly portioned-controlled, but they also make an unexpected dessert option for summer entertaining. Add a few sprinkles, and we'll call it a party!..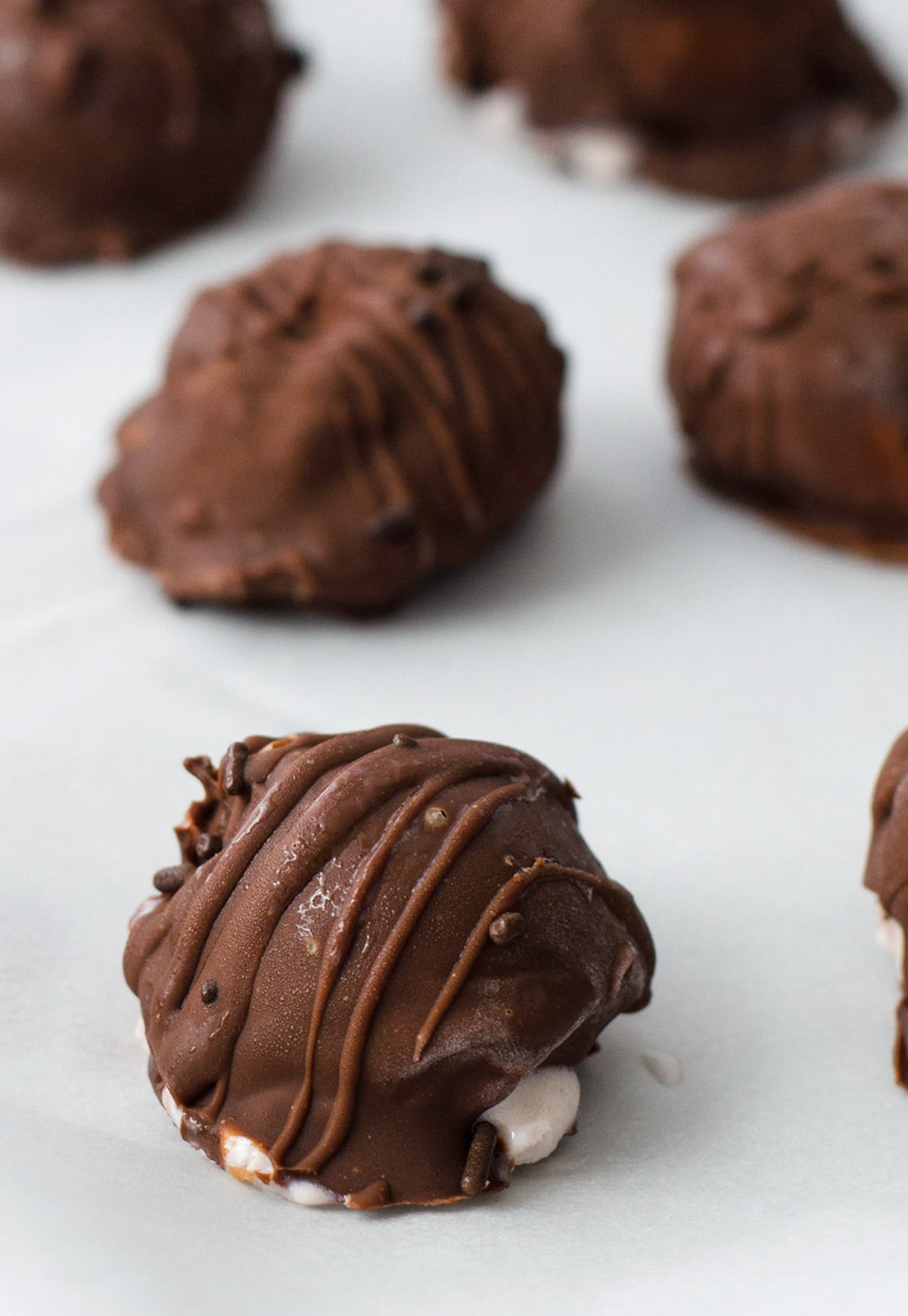 While these are relatively easy to assemble, you'll need to work fast so the ice cream doesn't melt into the chocolate. I recommend placing a baking sheet lined with parchment paper in the freezer before you get started melting the chocolate. Then, as each bonbon comes together, simply place it directly on the baking sheet before starting the next one. If you have a tablespoon cookie scoop, use it here.
If not, make sure that you are tightly packing your ice cream ball before dipping; if it's not condensed, it will likely melt into the warm chocolate. Lastly, for a fool-proof dipping method, use a wooden or metal skewer to remove the ice cream from the chocolate bowl. Drop the packed ice cream in and then stick a skewer into remove it. No skewer? Use a fork or a spoon to gently lift the ice cream out of the chocolate, gently shaking off any excess. If you have extra chocolate left over, drizzle the remaining chocolate over the frozen bonbons for a decorative touch.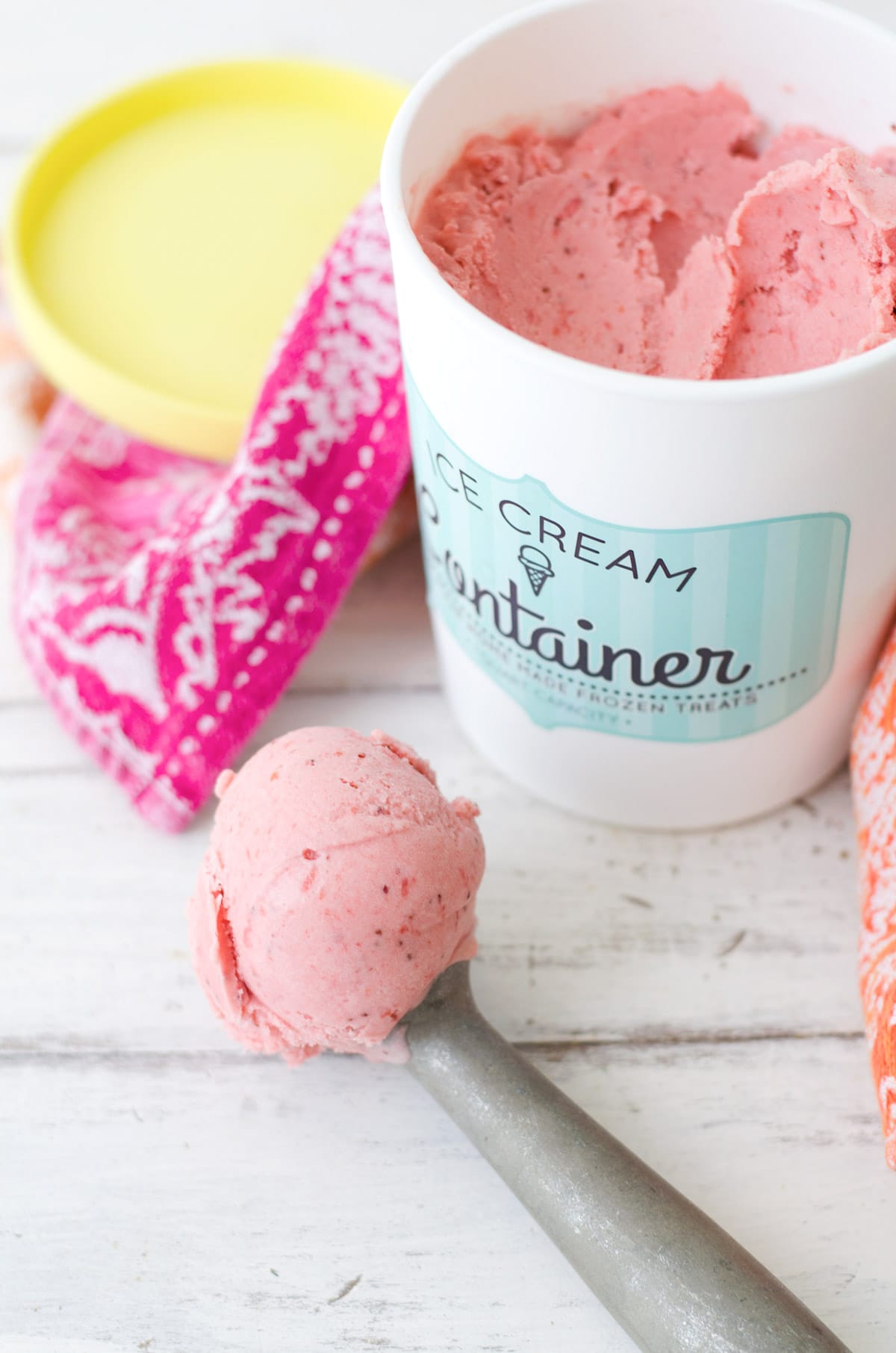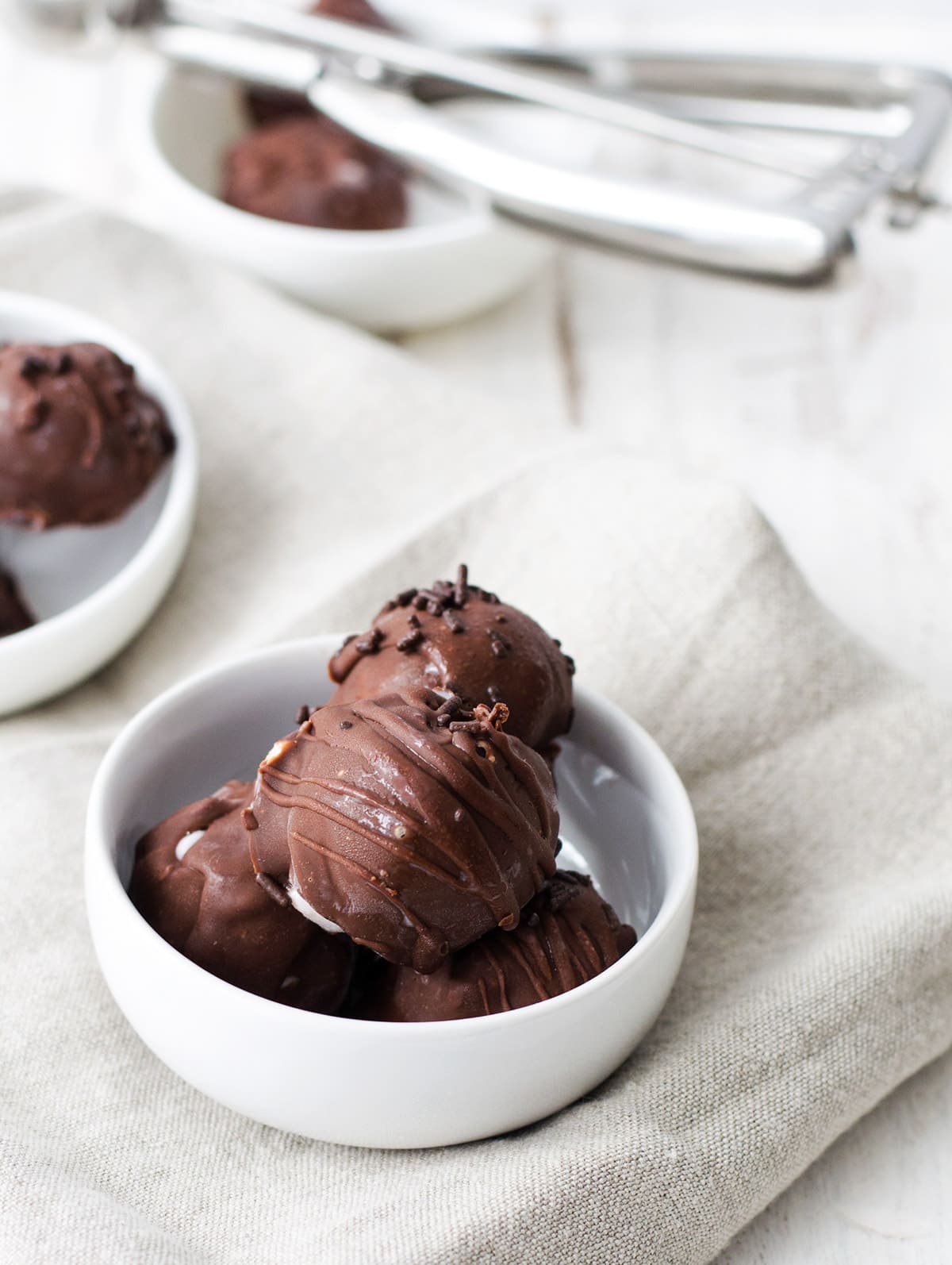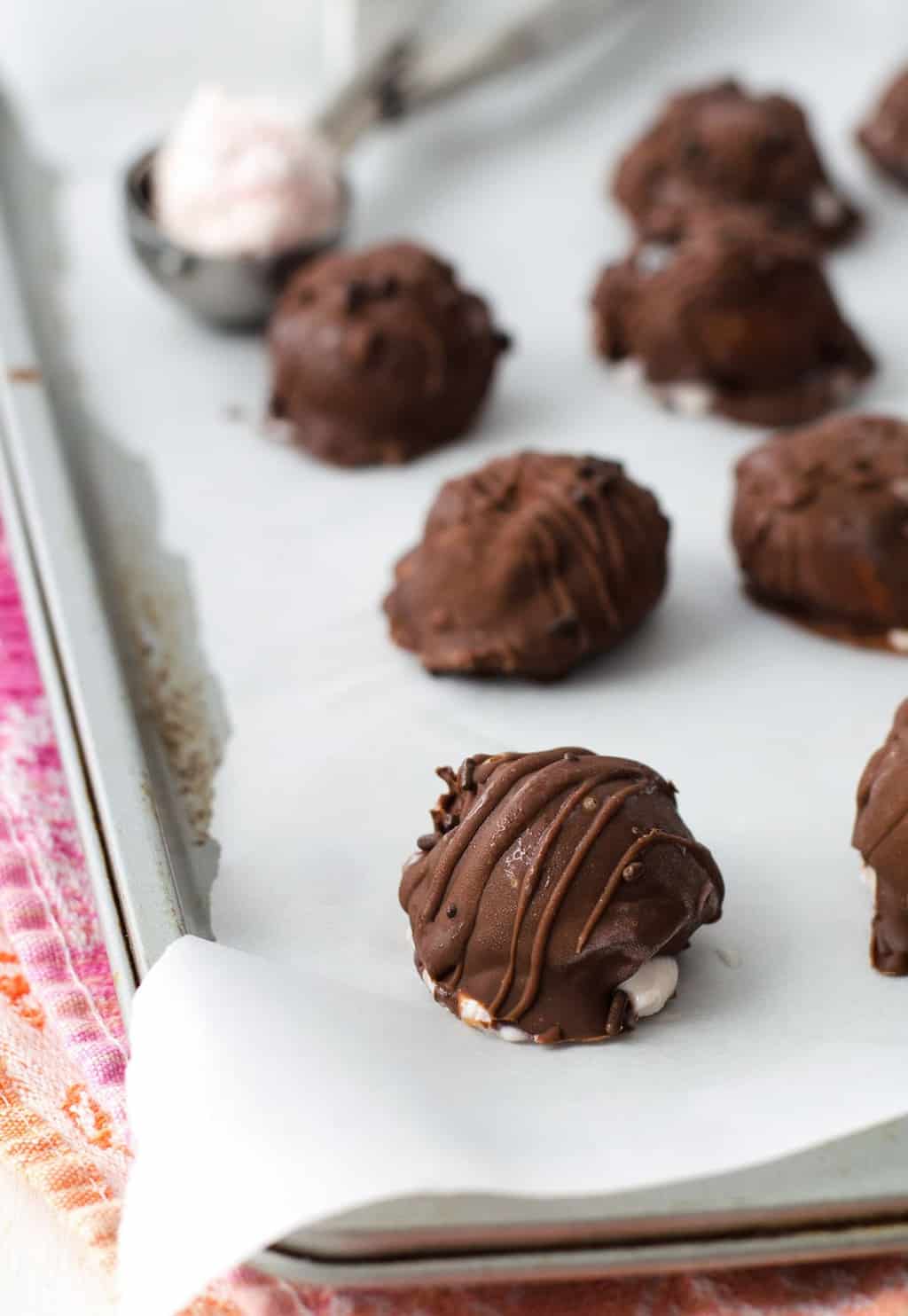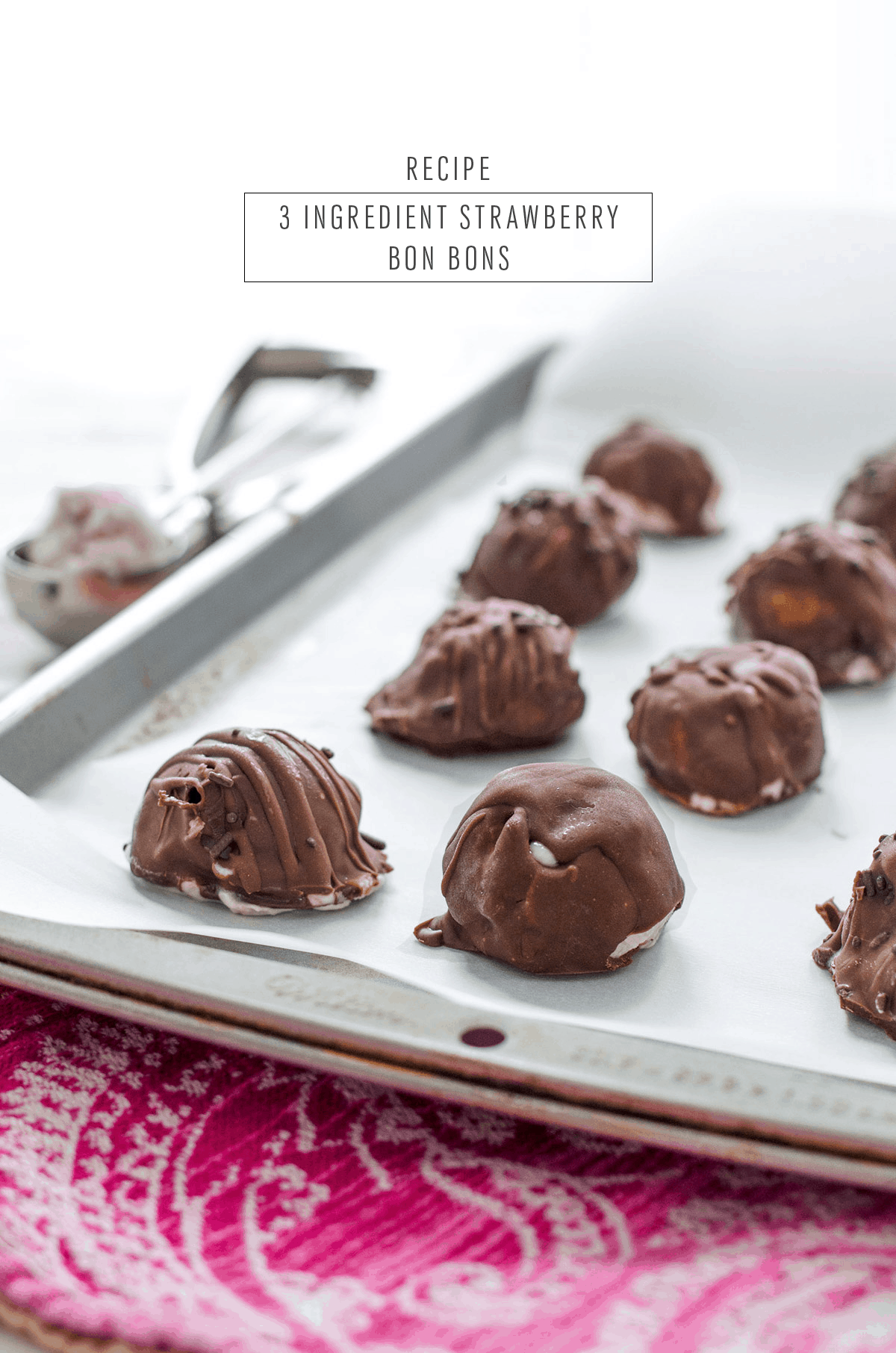 Once frozen, store bonbons in an air-tight container for 2-3 weeks in the freezer. The next time someone asks what you are doing, let them know that you are literally sitting around, eating bonbons. ;)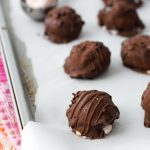 Print Recipe
3 Ingredient Strawberry Ice Cream Bon Bons
Few things are better than a strawberry ice cream bon bons! Luckily, one is a super easy recipe to make...
Ingredients
10

oz

dark chocolate, finely chopped

2

package

white chocolate bar finely chopped

1

pint

strawberry ice cream, store bought or homeade
Instructions
Place a baking sheet lined with parchment paper in the freezer.

Melt the dark and white chocolates together in a medium heatproof bowl set over a pan of simmering water. Stir often, until chocolates have just melted. Remove from heat and transfer chocolate into a separate bowl to cool slightly.

In a medium heatproof bowl set over a pan of simmering water, melt the dark and white chocolates together. Scrape into a smaller bowl and let cool slightly.

Working very quickly, scoop a 1-tablespoon-size scoop of ice cream out of the pint. Dip into the bowl of chocolate then carefully remove with a fork or skewer poked into the ice cream.

Shake off any excess chocolate and place on the baking in the freezer. Repeat with remaining ice cream then freeze until firm, about 30 minutes, then serve.
Nutrition
Calories:
382
kcal
|
Carbohydrates:
39
g
|
Protein:
5
g
|
Fat:
23
g
|
Saturated Fat:
14
g
|
Cholesterol:
19
mg
|
Sodium:
54
mg
|
Potassium:
356
mg
|
Fiber:
4
g
|
Sugar:
20
g
|
Vitamin A:
169
IU
|
Vitamin C:
4
mg
|
Calcium:
122
mg
|
Iron:
4
mg