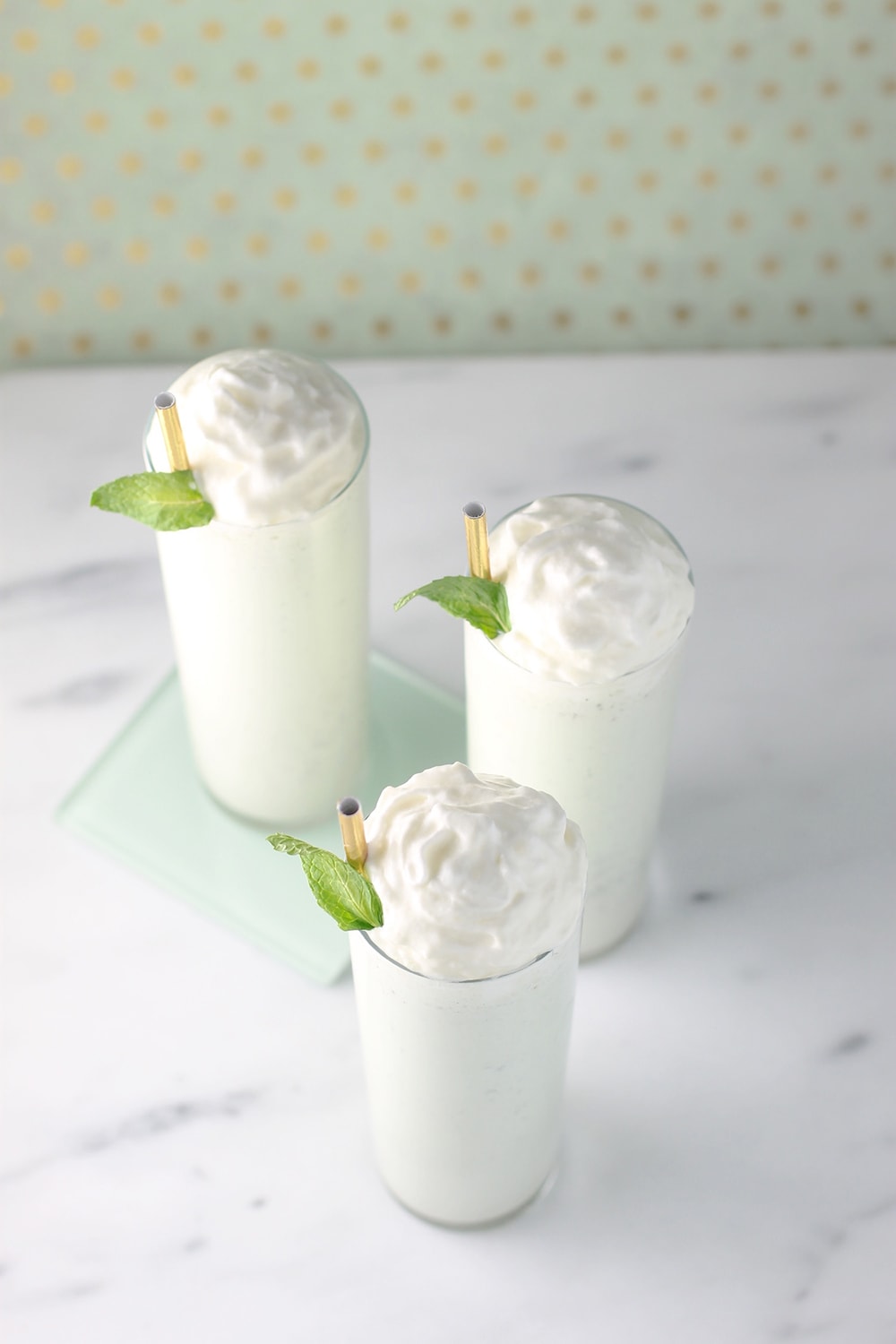 I always love the IDEA of a Shamrock Shake (so colorful! so festive!), but find the taste is kind of lacking. Is it just me, or do you prefer mintier than most? Shamrock Shake loyalists, please don't hate me, but I've definitely had a shake or two that tasted like plain-old-vanilla with food coloring.
My take on this cult-followed, boozy shamrock shake recipe is made with actual fresh mint, and of course, plenty of booze. I, Colleen, use Branca Menta (Fernet's minty cousin) for herbal mint goodness and Irish Cream… because — well, it is a St. Paddy's Day drink and all.
If you're looking to fulfill your Shamrock Shake craving with more fresh mint flavor and less green dye, you really need to try this boozed-up version!…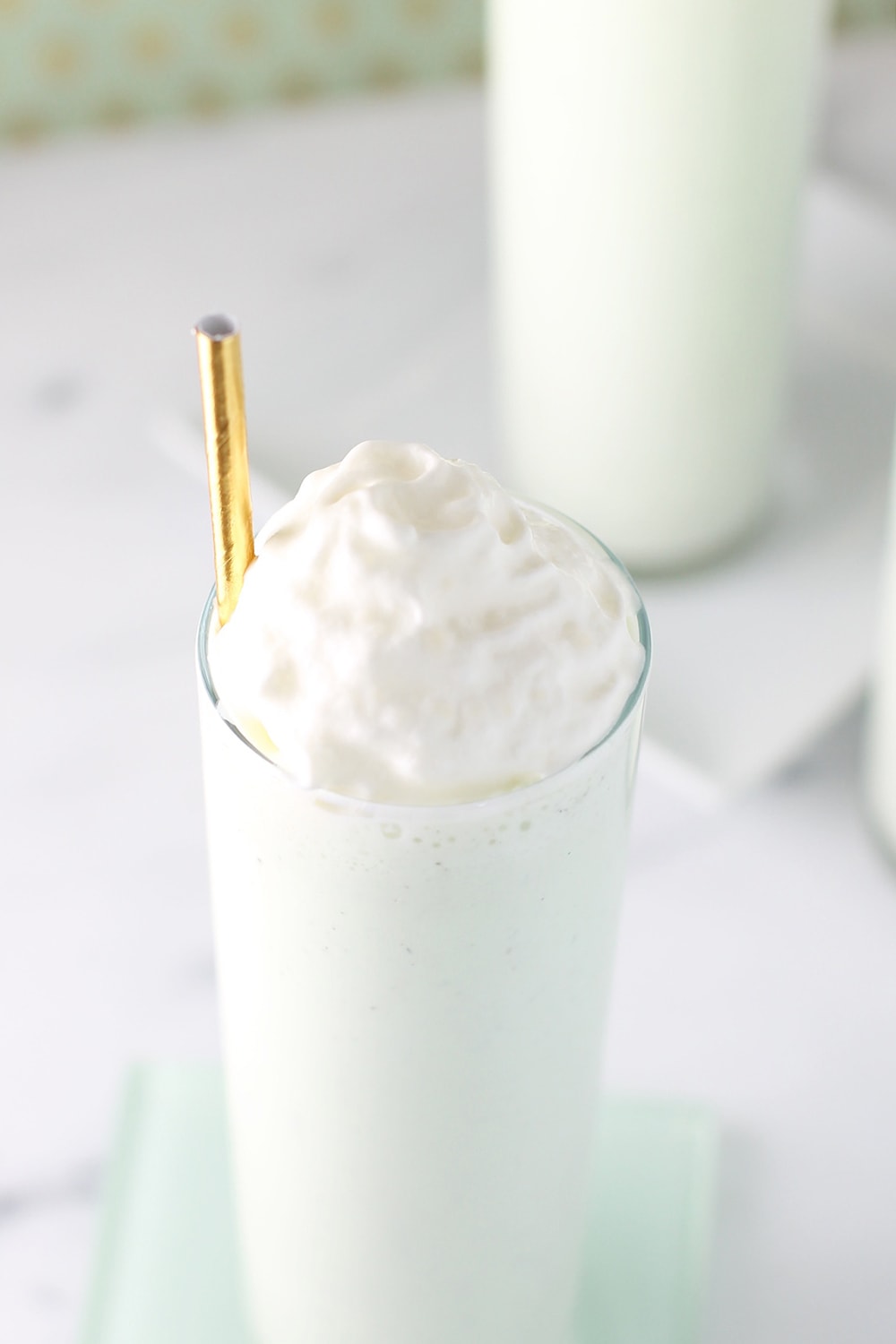 Can I just tell you how much I love putting cream liqueurs in milkshakes? Besides the added adult-beverage bonus, they're a great texturizer. No flat, thin, clumpy shakes over here!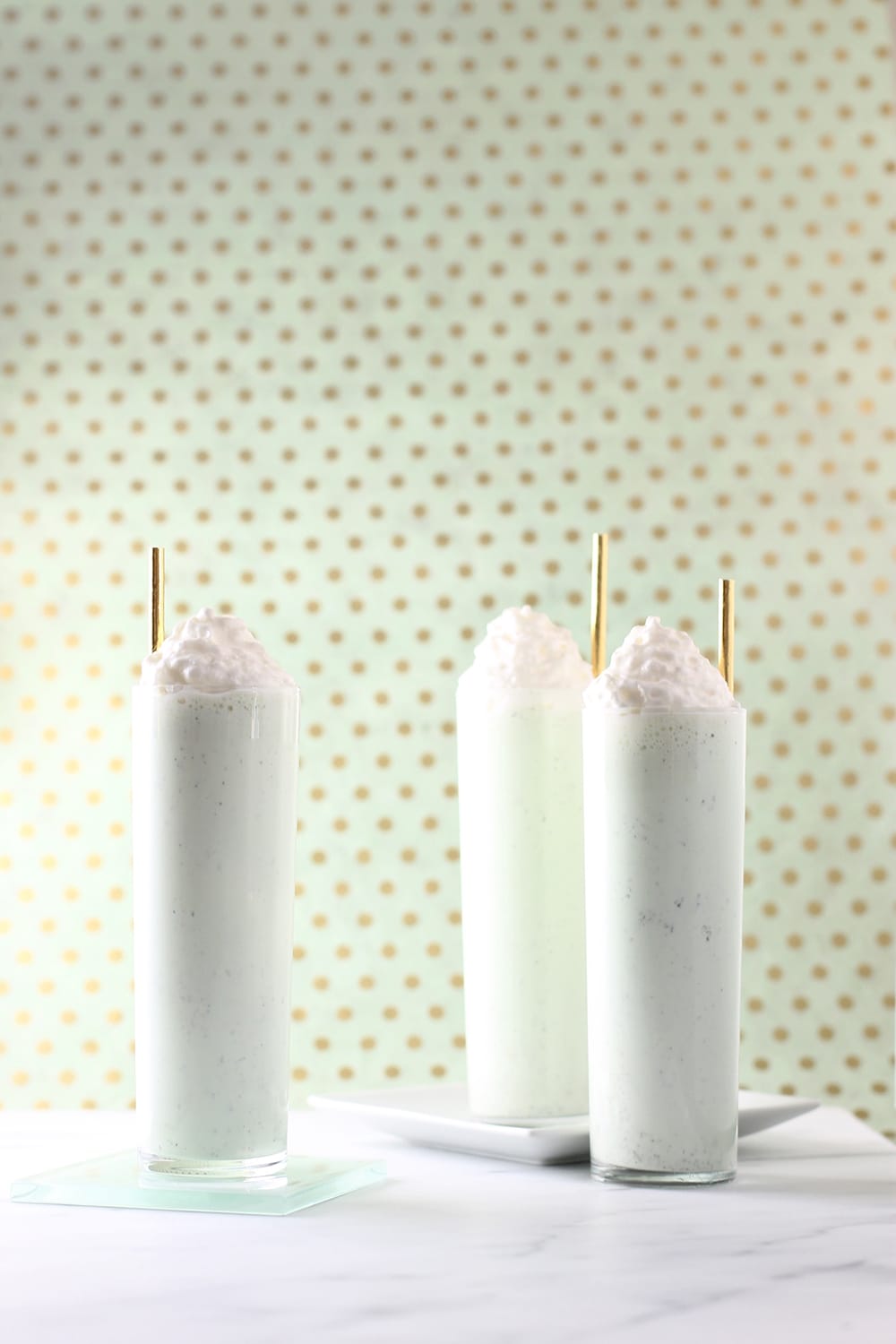 Anyone else love a good boozy shake? I've made a peppermint mocha and salted caramel chocolate version so far this year, and it isn't even summer yet!