Strawberry Galette — A simple and refreshing strawberry basil galette recipe, or as I like to say, fruit pizza! This baby will be the talk of the party!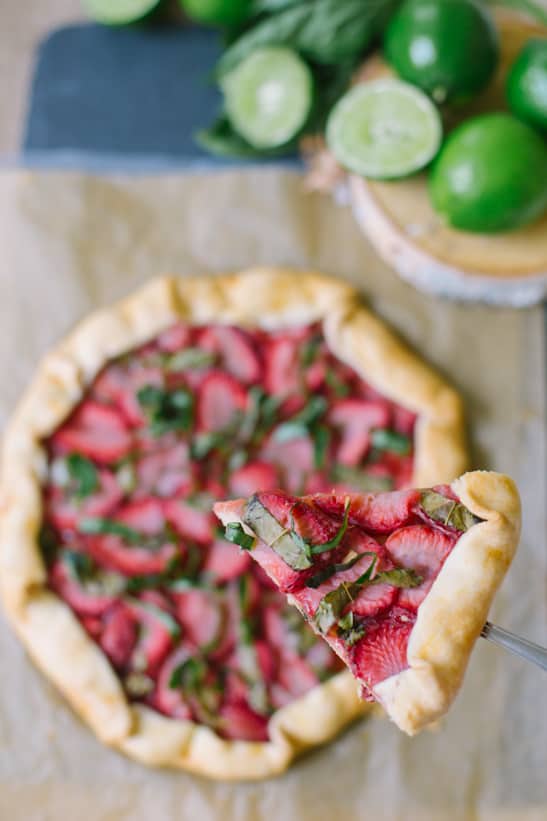 Happy March everyone! We finally got some rain on our parched lands here in California. And in just a blink of an eye, it's almost St. Patrick's Day. How are you celebrating this year?
In the spirit of the holiday, I was inspired to create a dish that reminded me of the beginning of spring. Nothing like seeing the unearthed green after a long, cold winter.
Which brought me to this Strawberry Basil Galette. It's bursting with spring flavors and splashed with green.
Ingredients Needed To Make A Strawberry Galette
1.5 cup strawberries, sliced
1 frozen pie crust
2 tbsp chopped fresh basil
2 tbsp all purpose flour
1.5 tbsp sugar
1 tbsp fresh lime juice
1 egg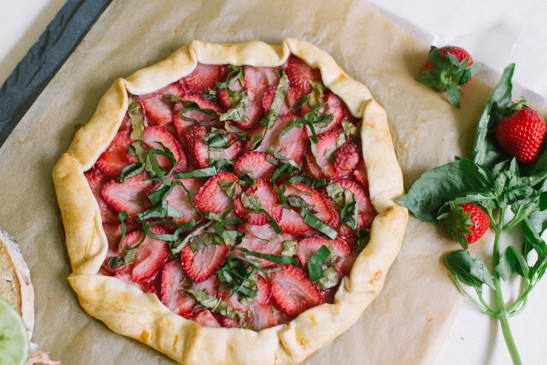 How To Make A Strawberry Galette
Start off by preheating the oven to 350 degrees F.
Toss the strawberries, basil, flour, sugar, and lime juice together.
Spray a large piece of parchment paper with cooking oil.
Roll out the pie crust so it lays flat on the parchment paper.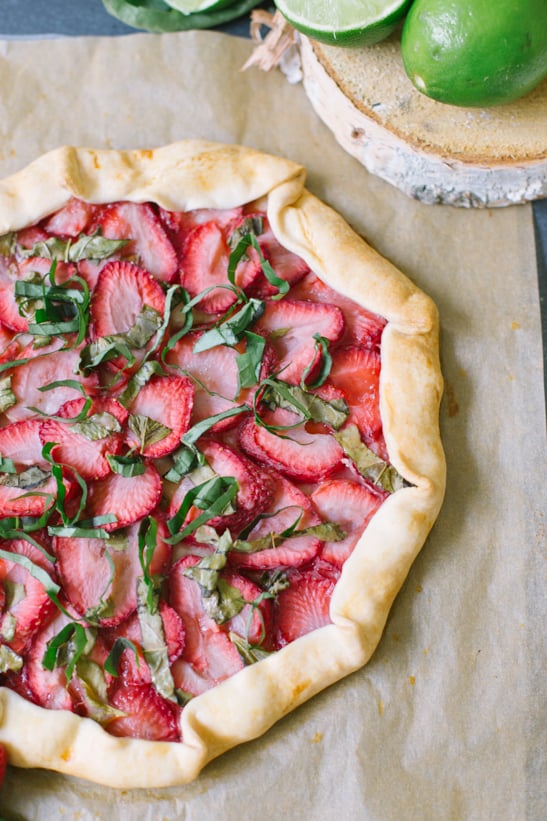 Assemble the strawberries in a single layer, leaving a 1 inch border around the edges.
Fold in the edges, pinching it in to keep the folds together.
Beat the egg with an equal amount of water
Brush it over the edges of the galette.
Bake for 30-35 minutes, until the edges are brown.

Enjoy! xx, Nanette