After I came home from the Farmers Market last week with what must have been five pounds of strawberries, I knew I had to set some aside for a simple crumble. Less fussy than a pie, this classic strawberry pistachio crumble recipe is the perfect option when you're craving dessert, but prefer something a little less indulgent.
I, Alex, love the combination of strawberries and pistachios; it's a little unexpected compared to almonds, pecans or walnuts yet even more delicious. Since pistachios are the lowest-calorie and lowest-fat option of snack nuts, feel free to liberally snack on them while you are whipping up this crumble.
When fresh berries are in season, I find that the less you tamper with them, the better. This crumble is exactly what you'd hope for in a summer dessert. The oozing strawberries have the right balance of tart and sweet, layered with a nutty, crunchy oat topping.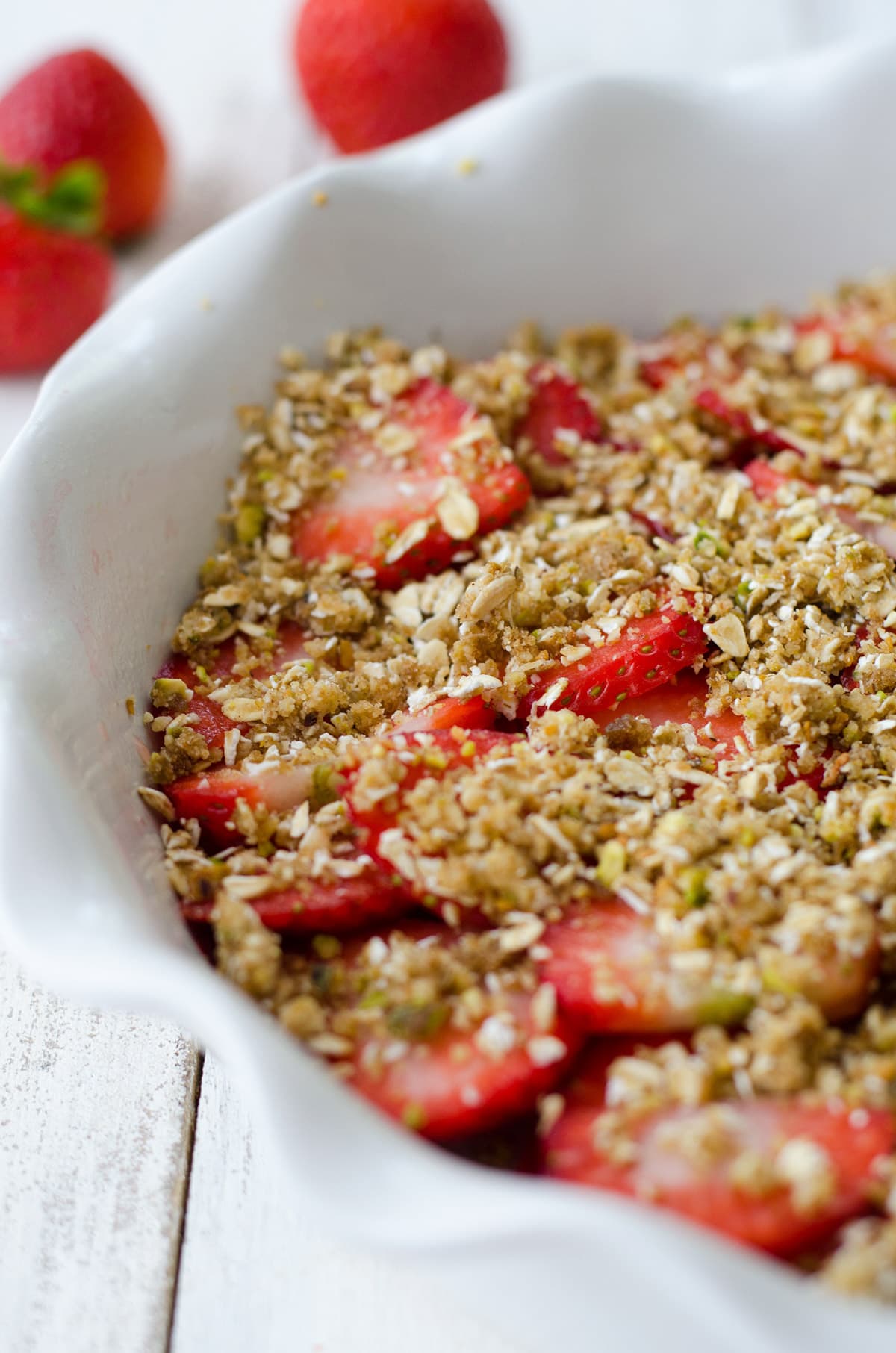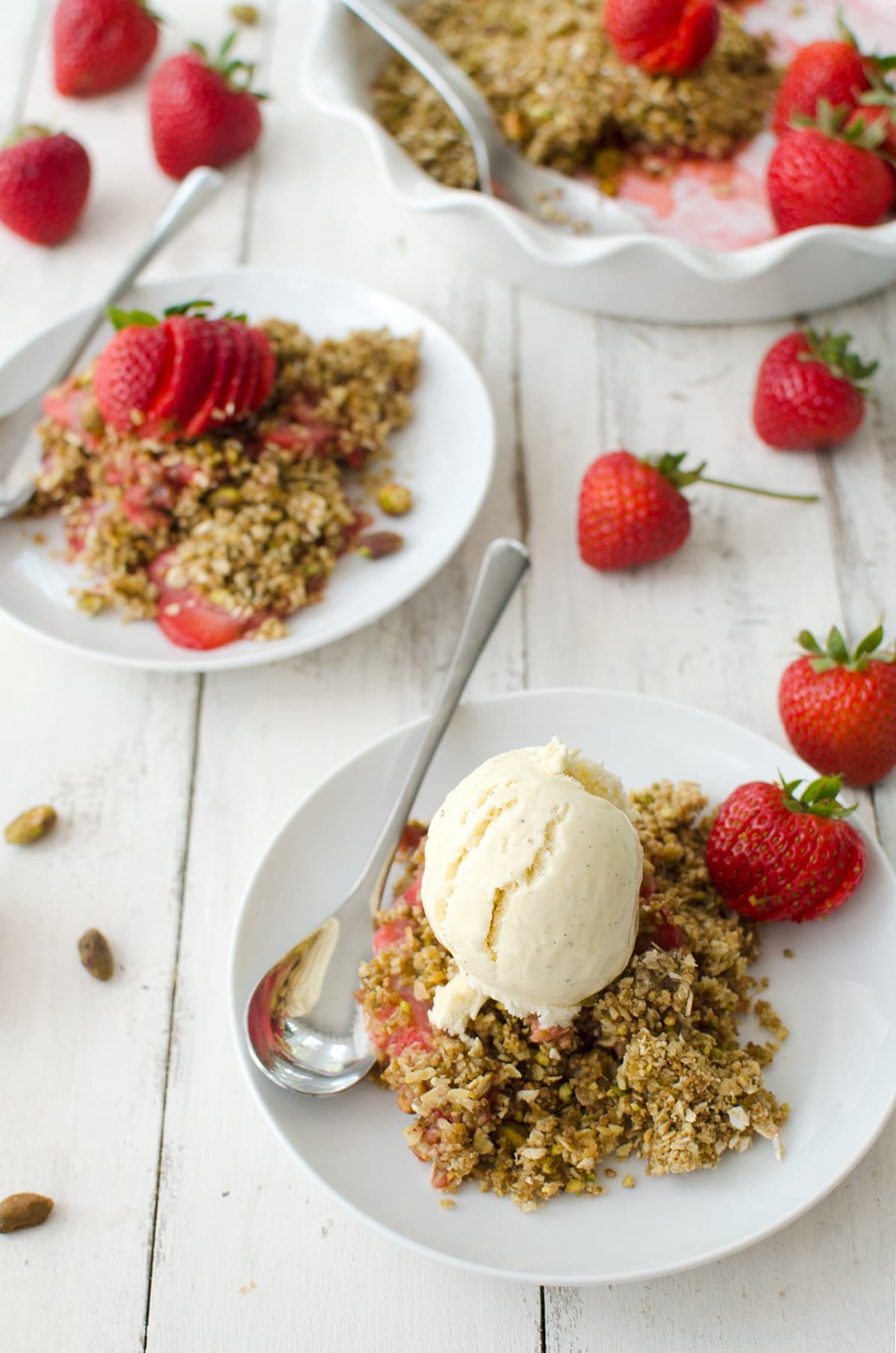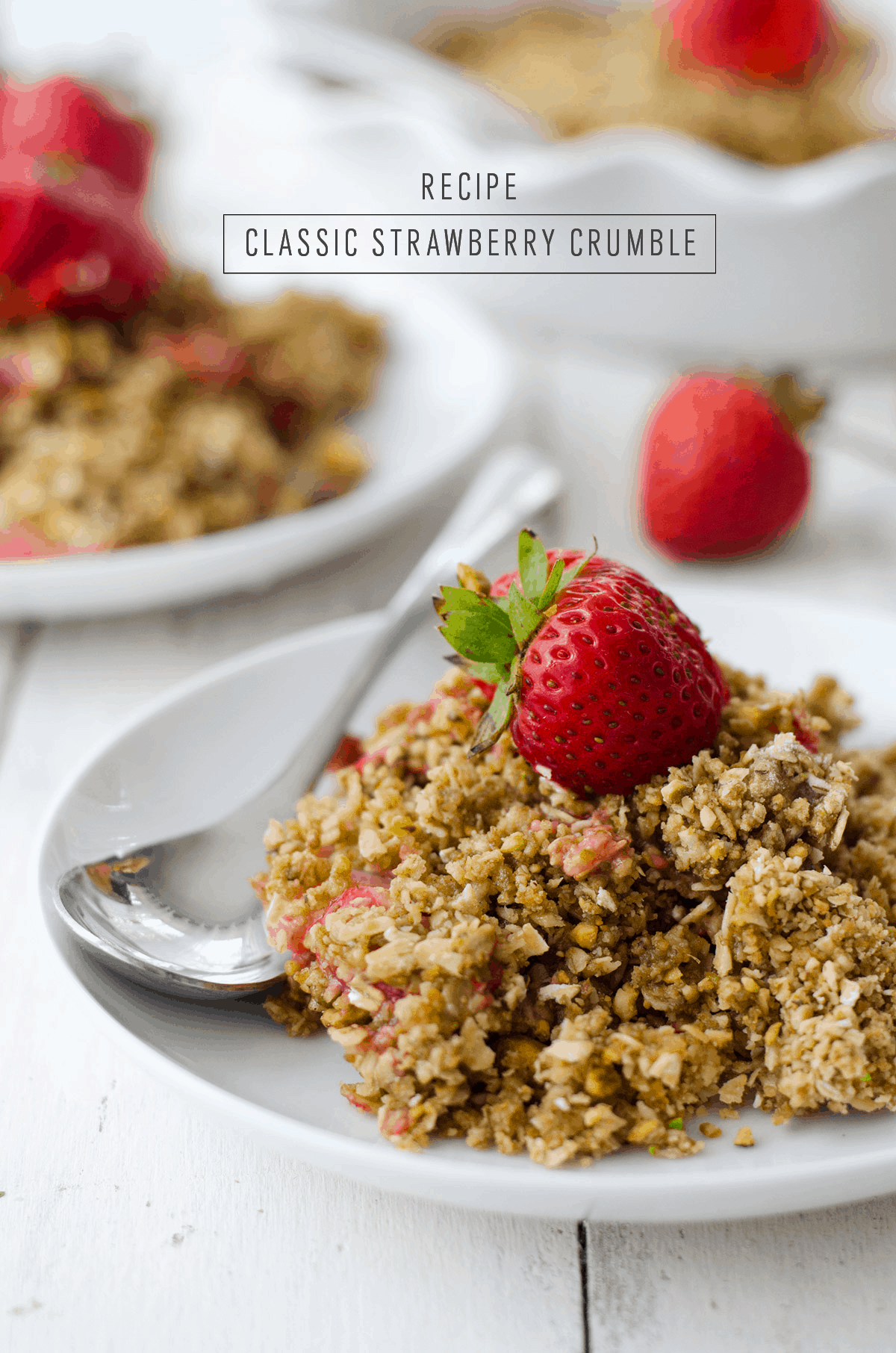 Though it's delicious on it's own, it's even better when served with a scoop of vanilla ice cream on top! I already plan on having it for breakfast for the rest of the week (minus the ice cream, of course).
Do you have any takes on a classic crumble recipe that you love? Let's hear it!
Alexandra Caspero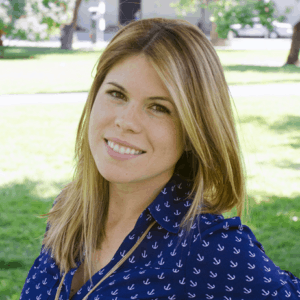 Alexandra Caspero is a Registered Dietitian and yoga instructor with a passion for travel, pasta and avocados. Her blog, Delish Knowledge, focuses on making whole-food eating deliciously simple.