3 Healthy Snacks Under 300 Calories — Here are three quick and easy recipe ideas when you're hunting for an afternoon snack idea that's low calorie…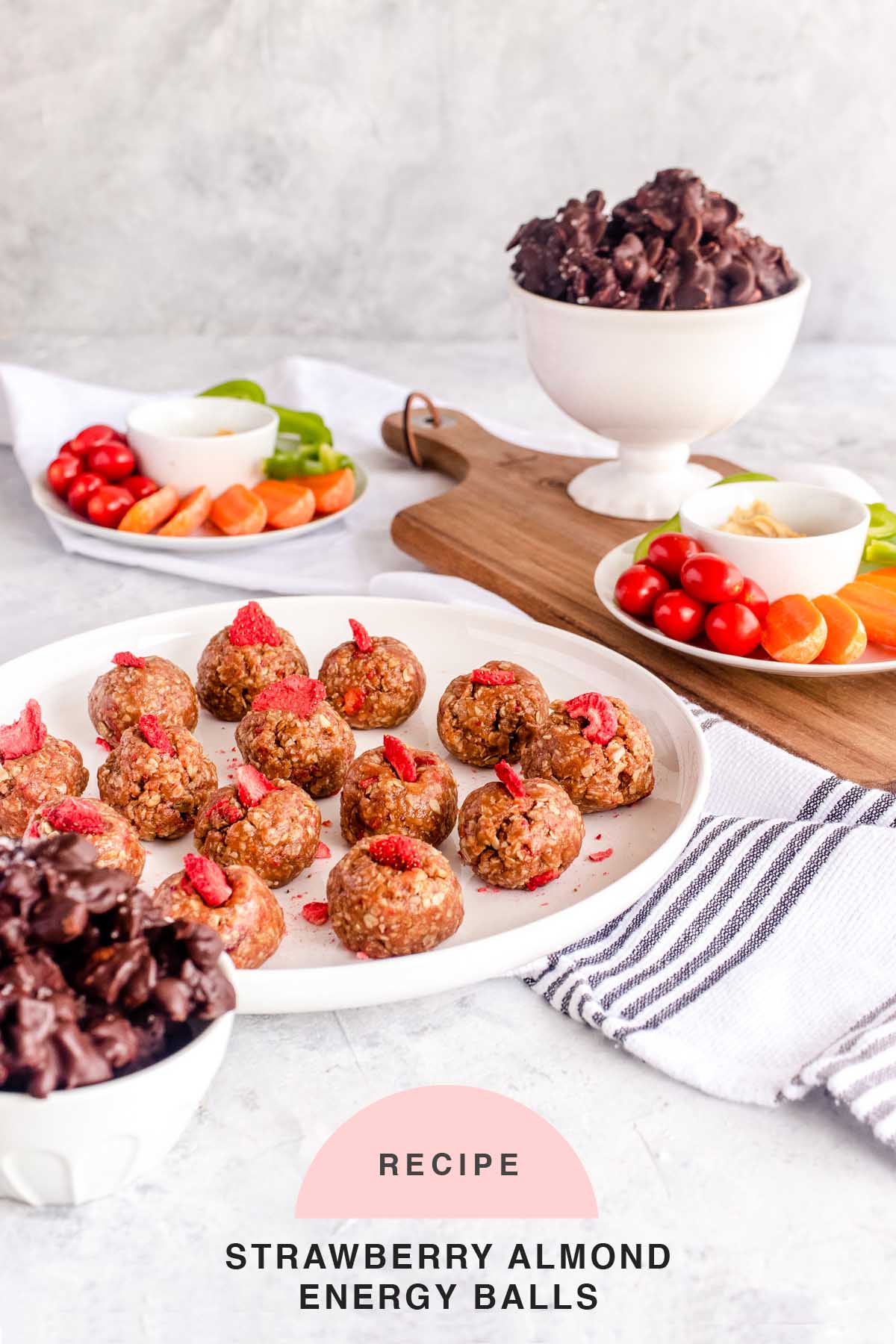 We've all been there. It's 4 p.m., and hangry is hitting HARD. According to your stomach, lunch is a distant memory. Your schedule is telling you that dinner is still a long time away, and a celery stick just isn't going to cut it.
Those prepackaged snacks calling your name? Well, you know they're not helping you meet those wellness goals you've set, especially for me, Rebecca.
But you can fight the hangry AND still hit those daily wellness goals by avoiding processed foods, keeping track of calories, or just generally aim for a balanced diet with these healthy snacks under 300 calories.
Strawberry almond energy balls, hummus & veggies, and dark chocolate nut clusters are our three healthy (and filling!) go-to snacks that always leave us satisfied…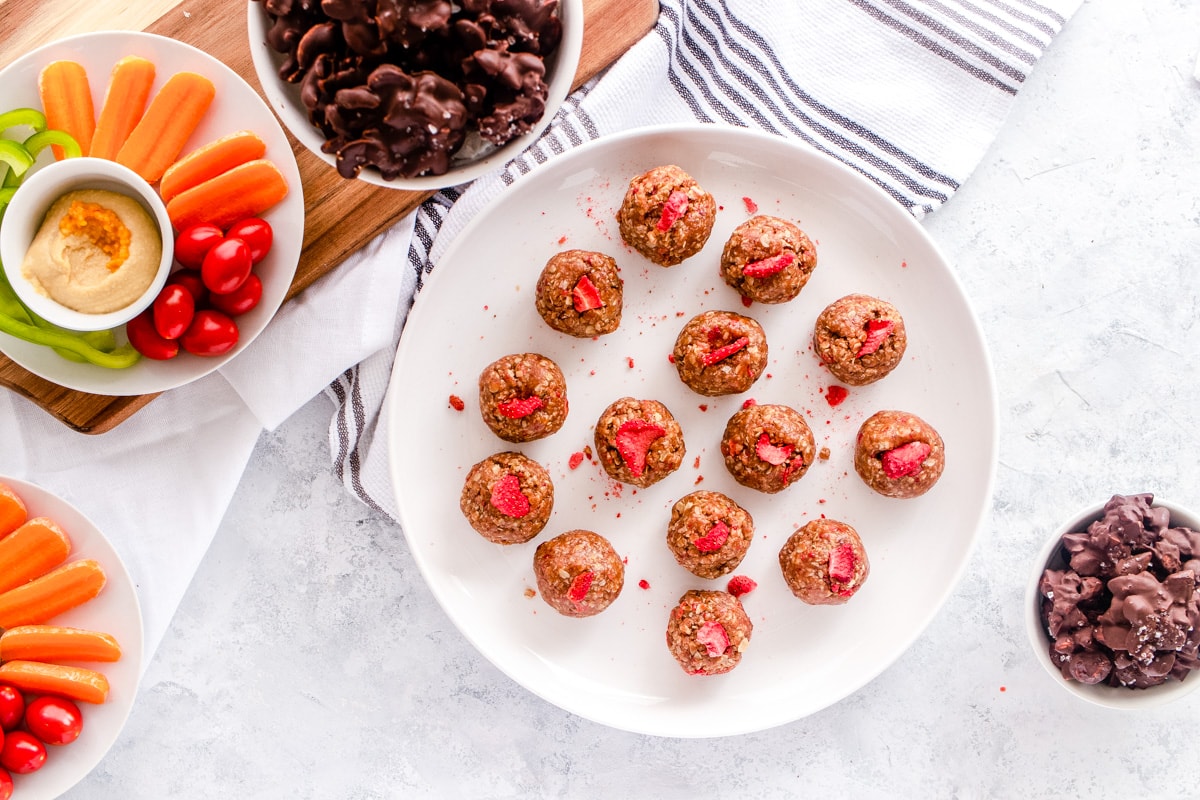 Strawberry Almond Energy Balls: Calories per serving = 169
These mix up so quickly, and keep in the fridge for up to two weeks! Kids love them too, and with no processed sugars or ingredients, these energy balls are a delicious snack you can always feel good about.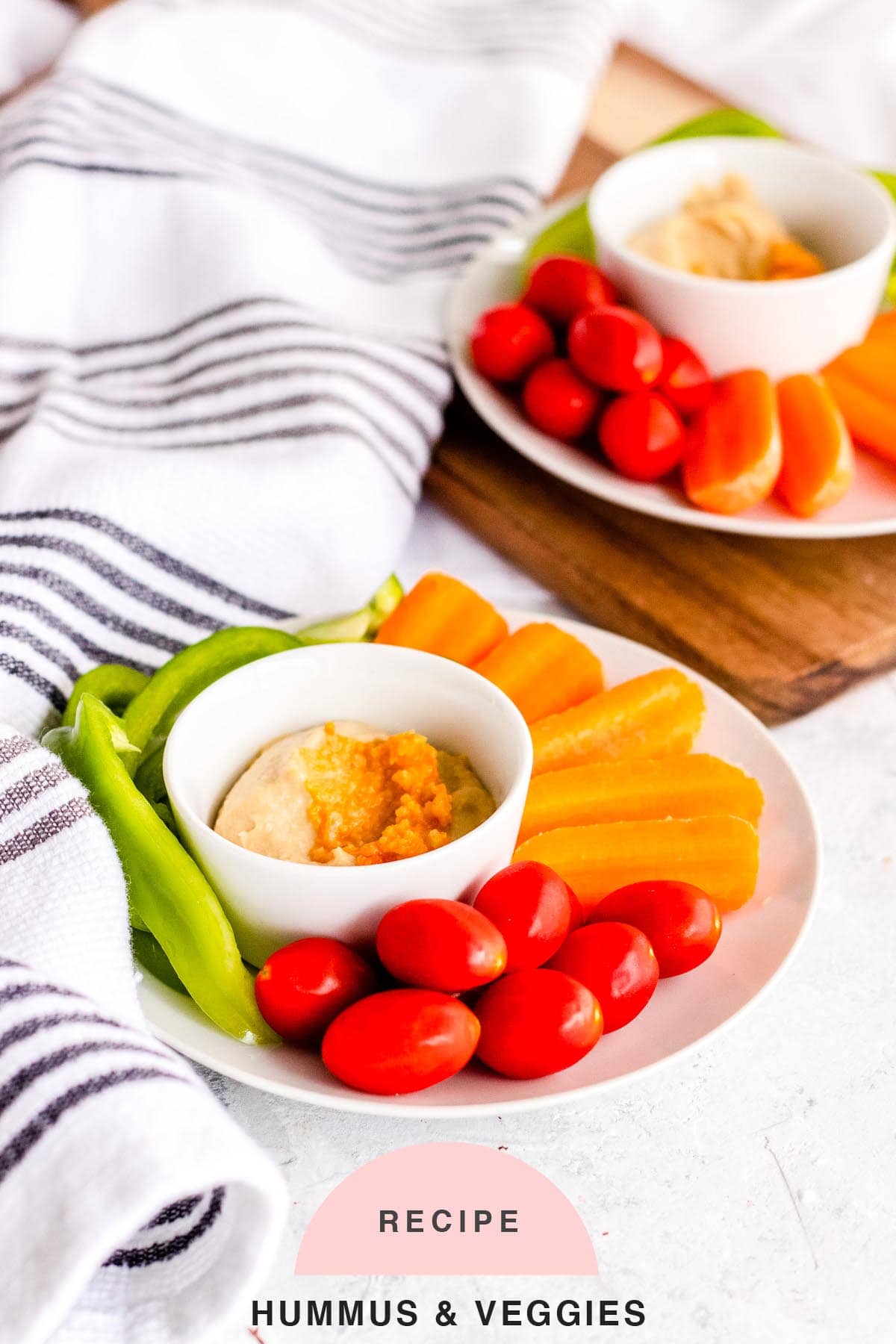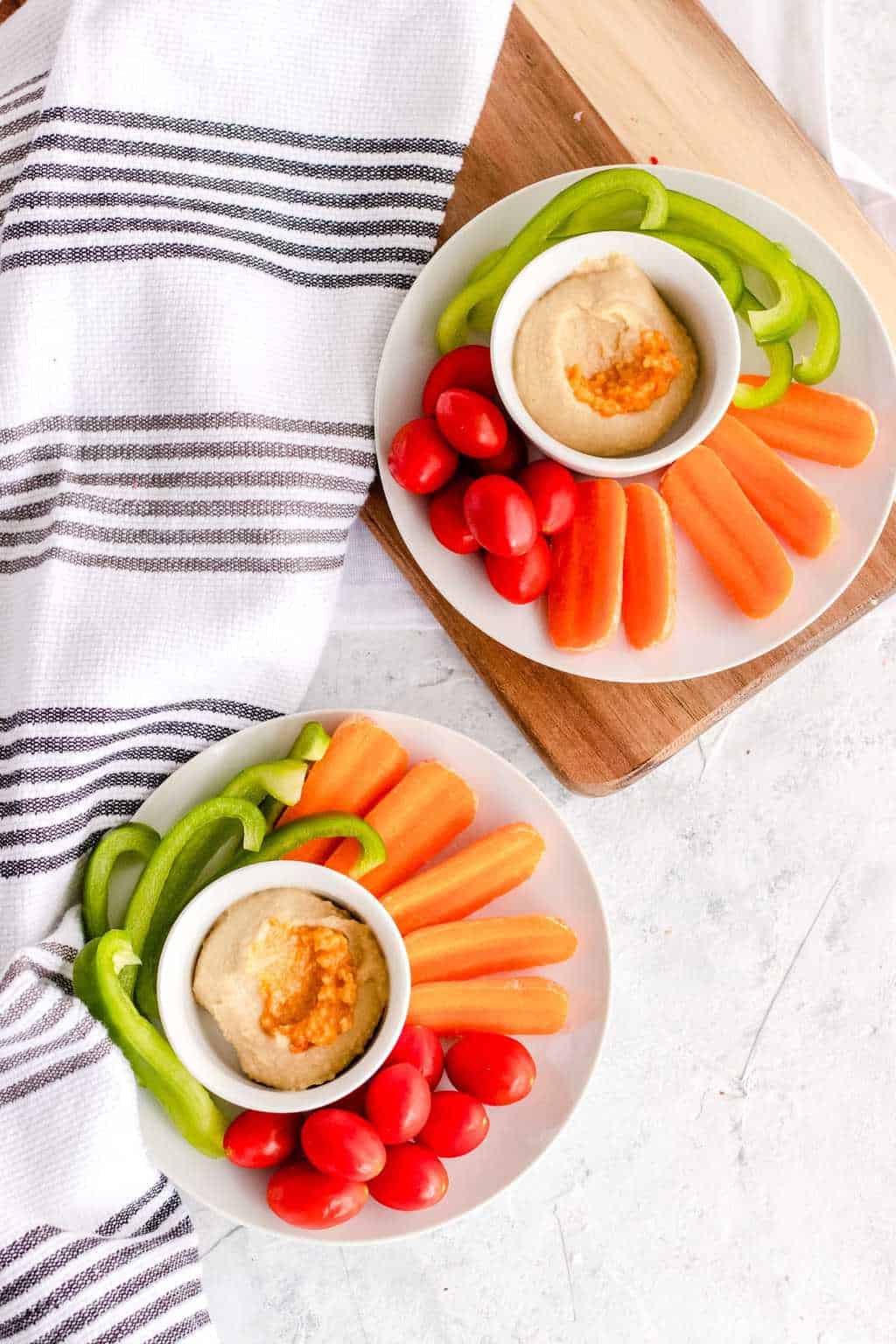 Hummus & Veggies: Calories per serving = 110-149 (depending on vegetables used)
Or if you're feeling fancy, hummus and crudités (said krew-dee-TAY) for one. Obviously, a plate of veggies is always a healthy choice, and it's good to remember that the more colors you have on your plate, the wider a variety of vitamins and minerals you're getting.
Adding the hummus gives a bit of flavor, as well as a couple of grams of protein. Three tablespoons of hummus and a cup of veggies averages just a little more than 100 calories, so eat your heart out!
Dark Chocolate Nut Clusters: Calories per serving = 265
These nut clusters. Where do I begin? They're decadent enough to be dessert, but still a healthy and somewhat indulgent snacking option. Add the sprinkling of sea salt on top, and they're pretty much perfect. One serving is a mere 265 calories, packed with antioxidants, healthy fats, and protein.
All three of these snacks under 300 calories are simple to make and keep around for easy, healthy, no fuss snacking. Give them a try!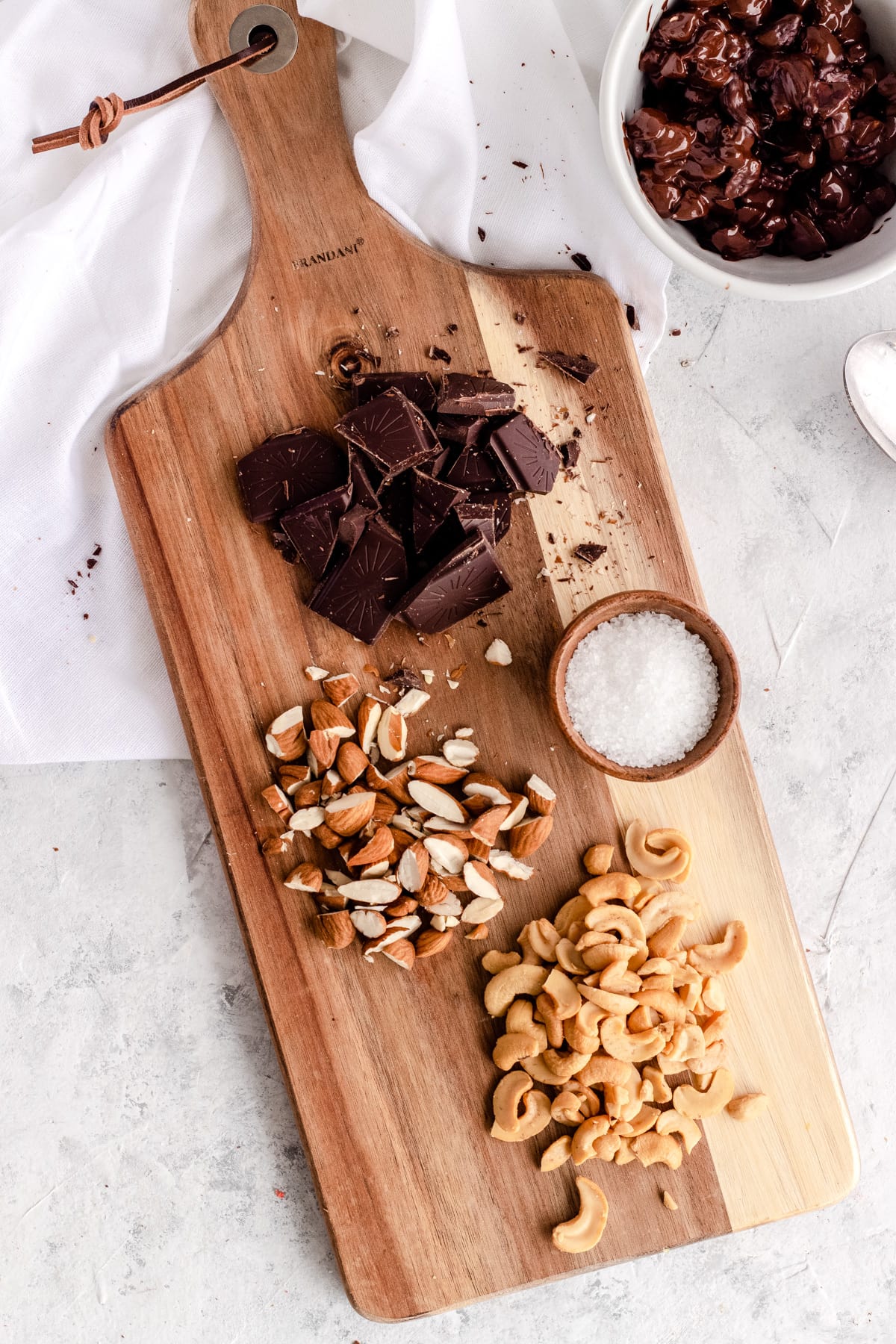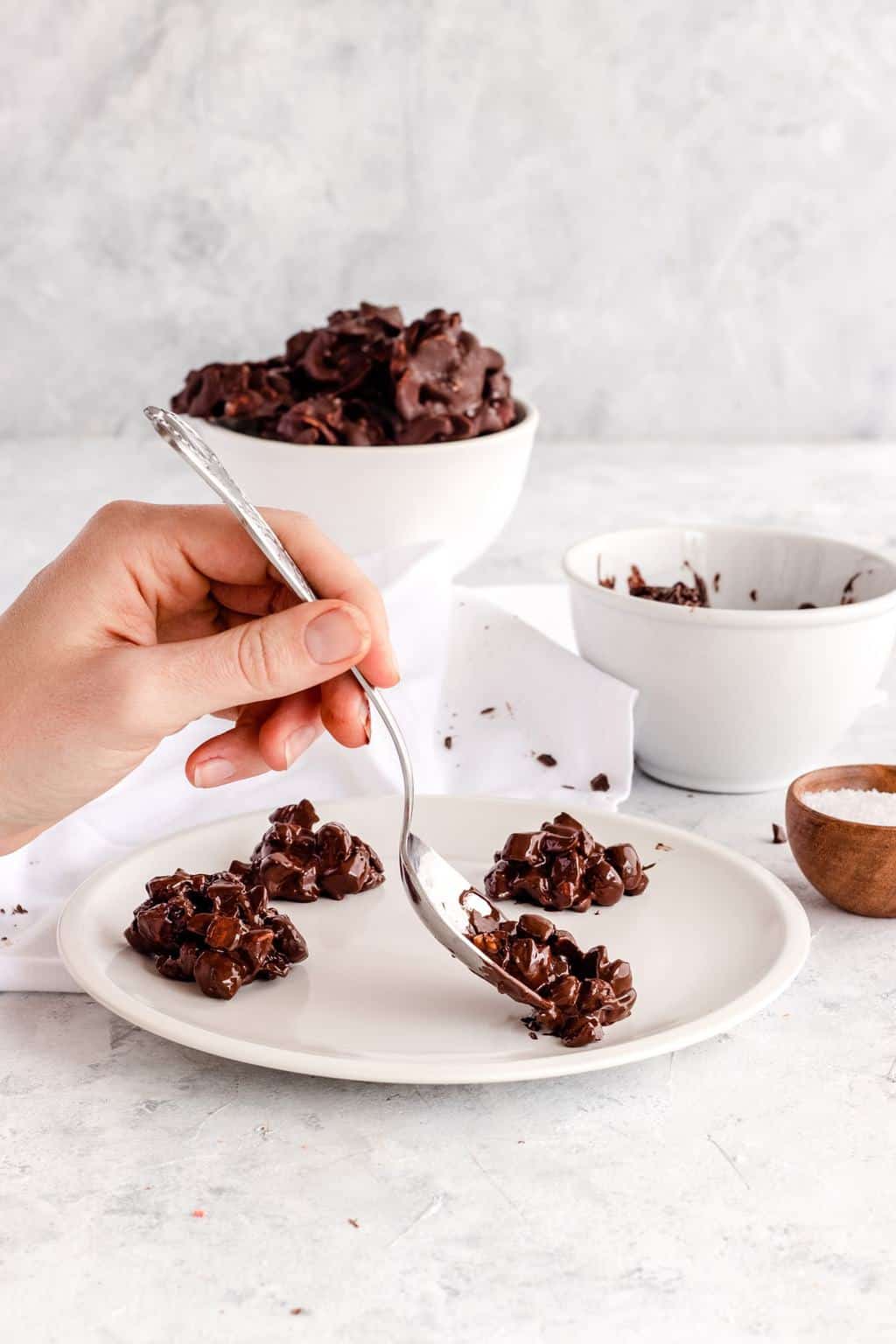 And in case you're looking for additional healthy dinner pairing ideas, here are a few of our favorites below —
3 Easy Healthy Snack Ideas
Don't forget to share your snack creations with us on Instagram using the hashtag #sugarandclothloves. We always love seeing all of your creations! And if you're looking for more quick and delicious recipes you can find them all right here with a few cocktails to go along with them!