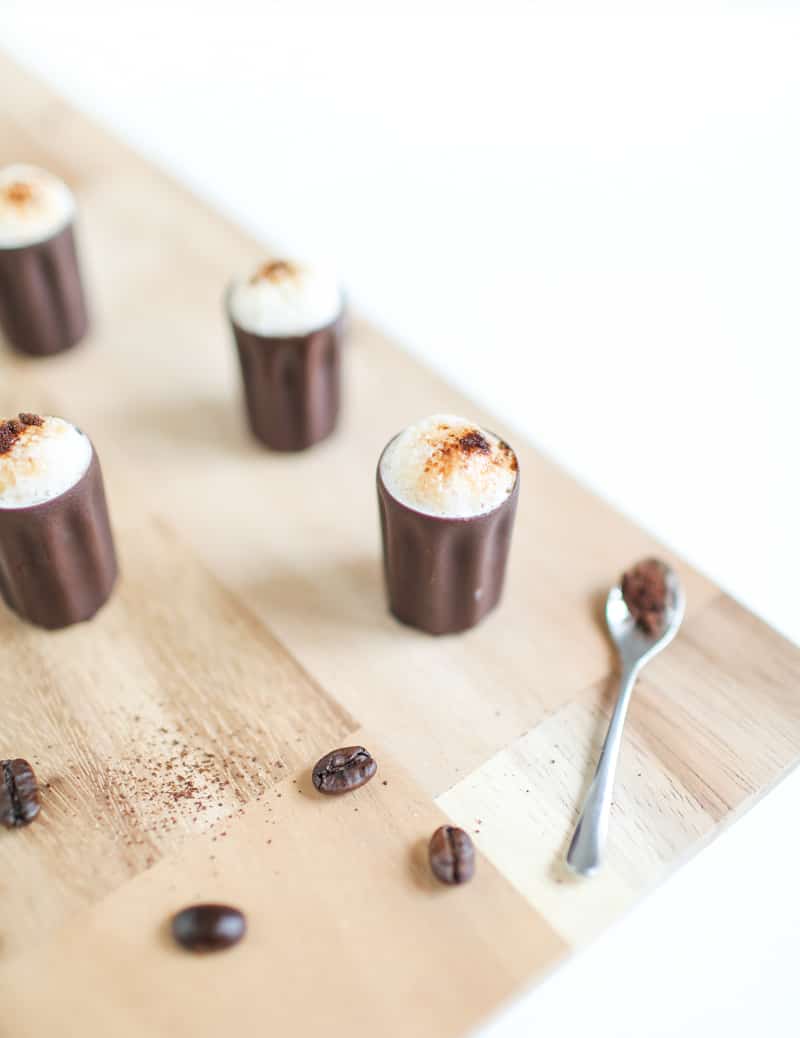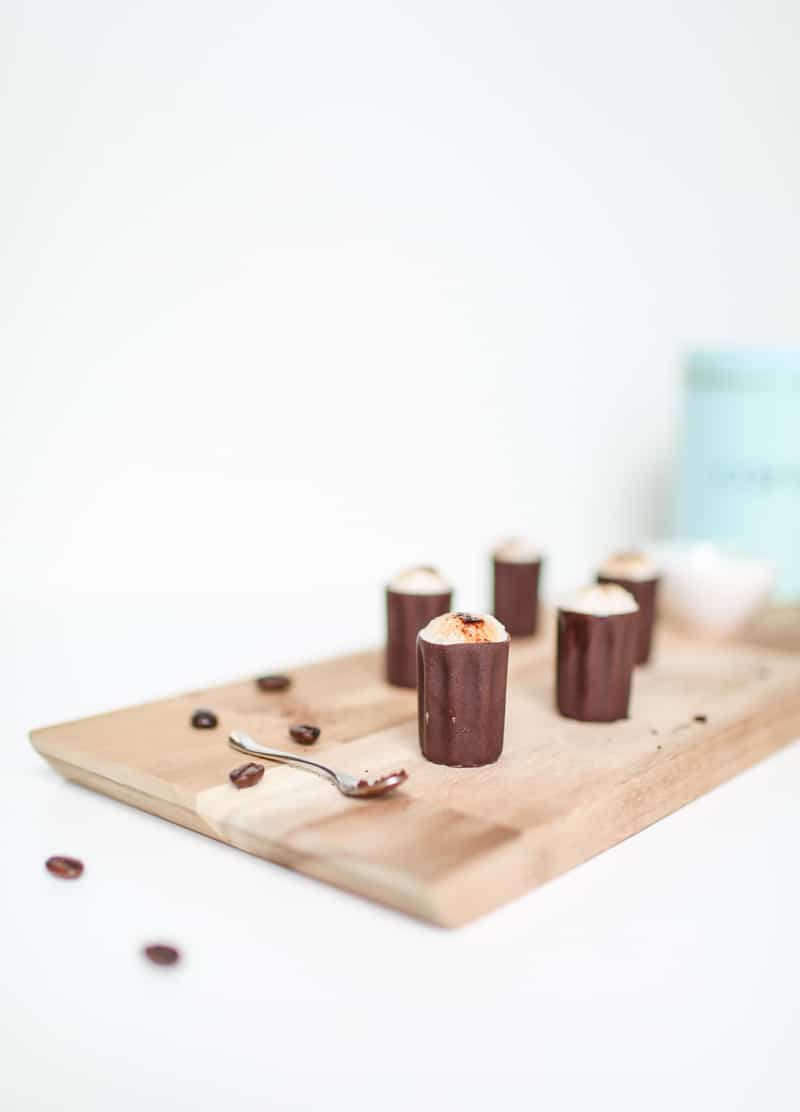 It's about that time again for my token milkshake shots (they get me every time!), and now this version is rich and chocolatey just for you. Since technically these are mini shots, they should come free of sugar highs, but just in the case you have more than one, the little dose of espresso mixed in might help calm the sugar high that usually ensues. Not that that happens to me of course…
Let's just say I'm no singing-to-the-birds version of Snow White until I've have my coffee in the morning. It's pretty much my little happy place, so any reason I can get to make the rest of the day filled with coffee without needing an intervention is a good one…
Ingredients:
1 cup Vanilla bean ice cream
Single serving of chilled, fresh espresso (I used my Nespresso VertuoLine*)
Tiny scoop of ice (optional just to thicken it)
Instant coffee grinds to sprinkle for garnish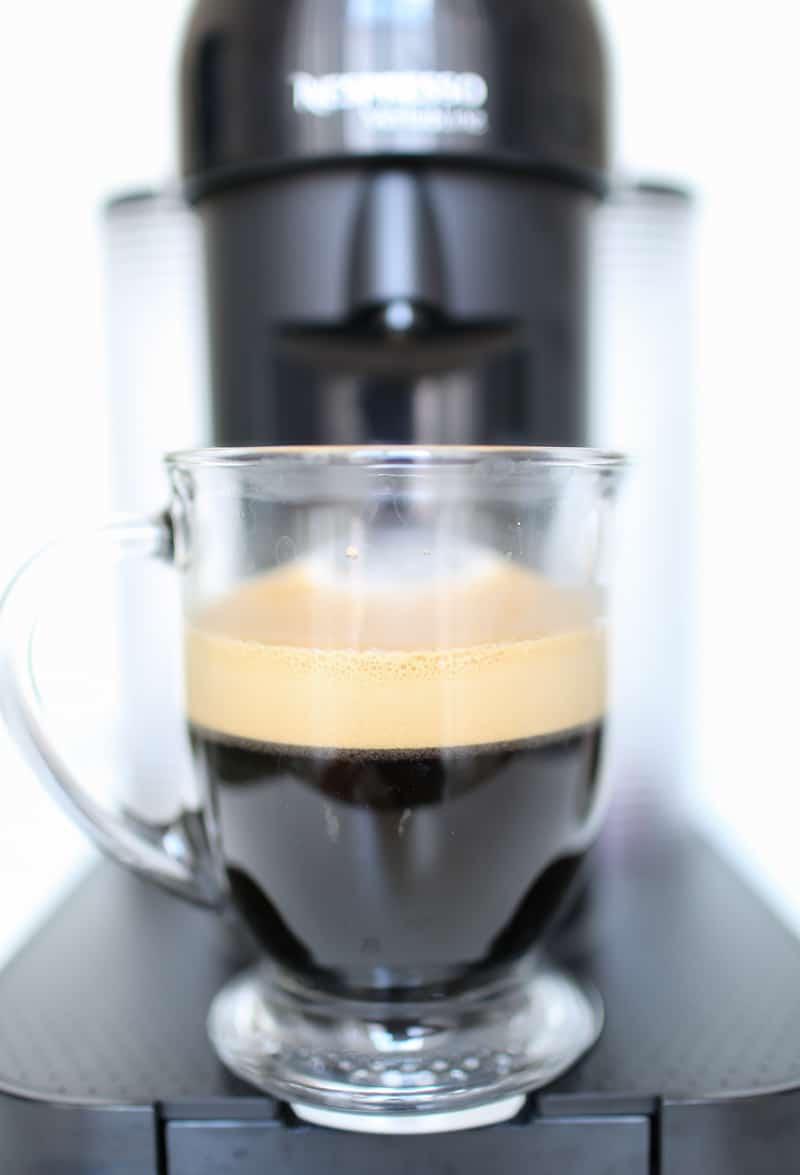 Make fresh espresso in advance to let it chill (or you can even cheat and use the Nespresso frother on cool with a splash of cream to speed things up). I'd advise you on the best route to make fresh espresso without the machine except my only knowledge of making decent coffee is by using pods and pressing the only button on my Nespresso maker. Don't judge me.
Next, mix in all of the other ingredients, minus the instant coffee garnish, into a mixer and blend. While everything is still nicely chilled, filled the dark chocolate cups and add a sprinkle of instant coffee for the garnish and serve!
You have to eat them quick, but that shouldn't be a problem.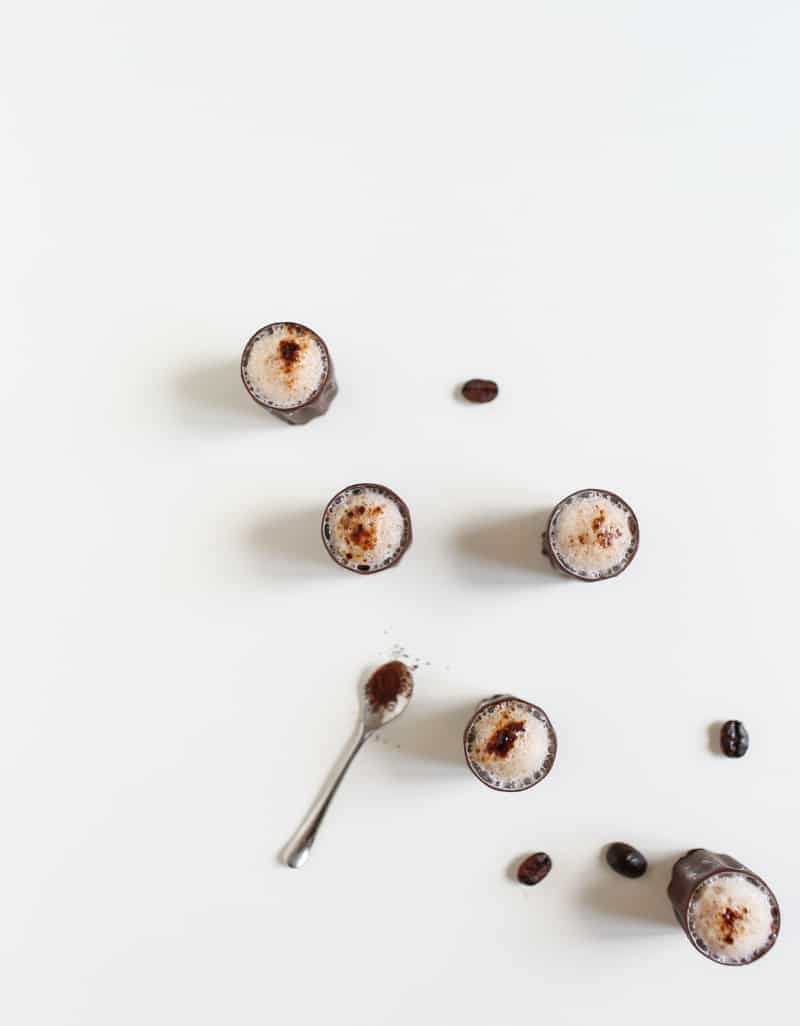 *My new Nespresso Vertuoline is courtesy of Nespresso and an upgrade to my previous Nespresso maker that I obsessed over and begged my mom to buy me for Christmas last year. True story. Best gift I ever begged for besides my Kitchen Aid mixer.