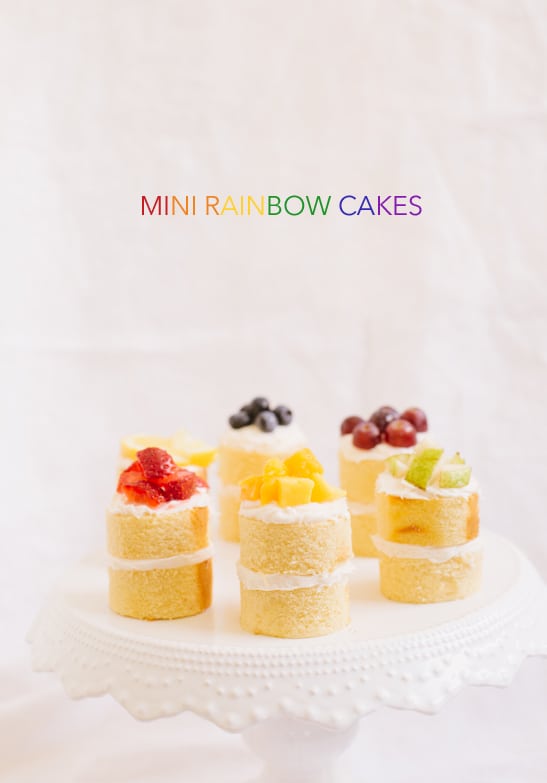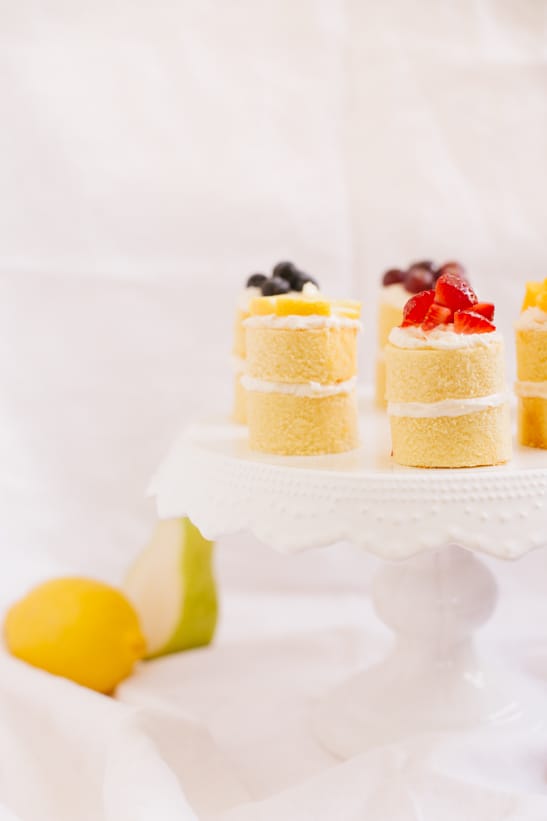 photos and recipe contributed by Nanette of Cultural Chromatics
Pound cake is so amazing to me. It's easy to incorporate, tastes absolutely scrumptious, and doesn't require baking (if you buy it pre-made from the store that is). Pair that with the onset of spring, and I was inspired to create no-bake(if that's the route you take) mini rainbow cakes that really highlight the gorgeous fruits that this season brings.
These are perfect for any spring picnic, party or colorful soirees with friends. Plus, they add a natural splash of color to any celebration! Who doesn't love to pack an extra punch with vibrant colors? Here's how to make your own–
Ingredients:
1 loaf pound cake
1/2 can of vanilla frosting
fresh fruit of your liking
tools: round cookie cutter
Start off by prepping and chopping your fruit into small pieces. Then, slice the pound cake into the thickness that you'd like your cake layers to be. Use a cookie cutter to make the cake layers.
Next, frost one layer, add the second layer, then add more frosting on top. Finish off by adding fresh fruit and enjoy!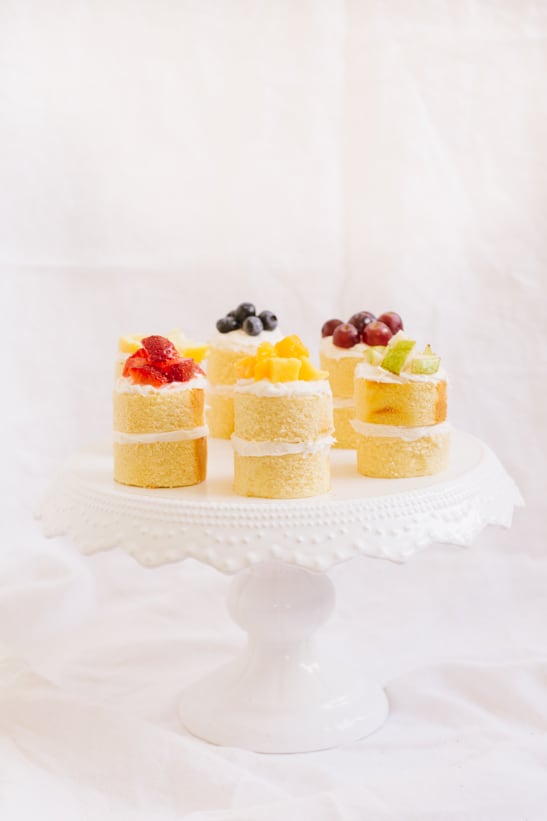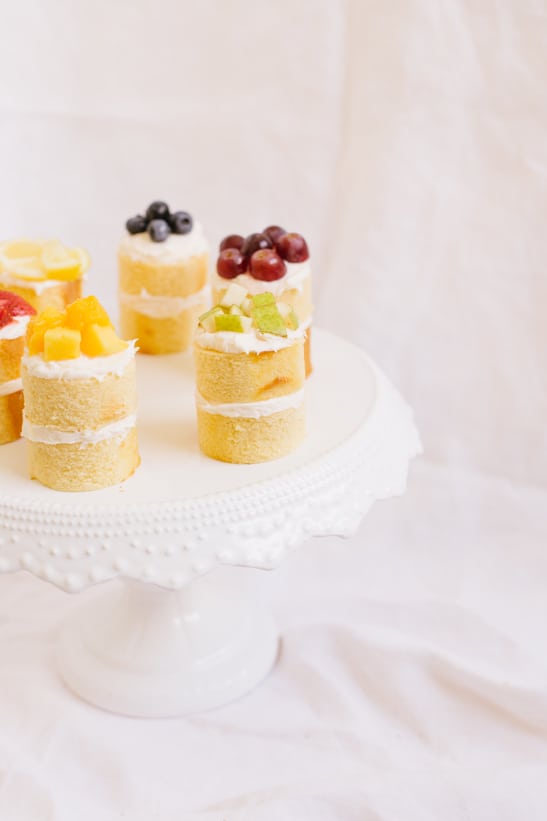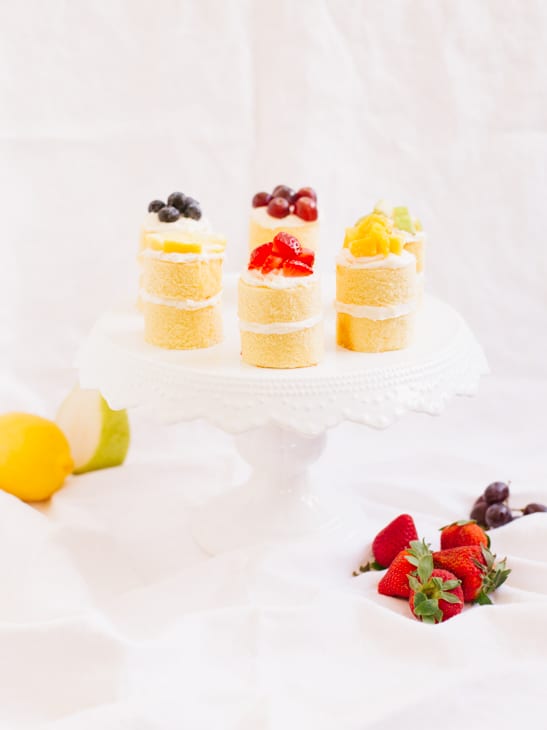 Trust me, your guests will thank you!