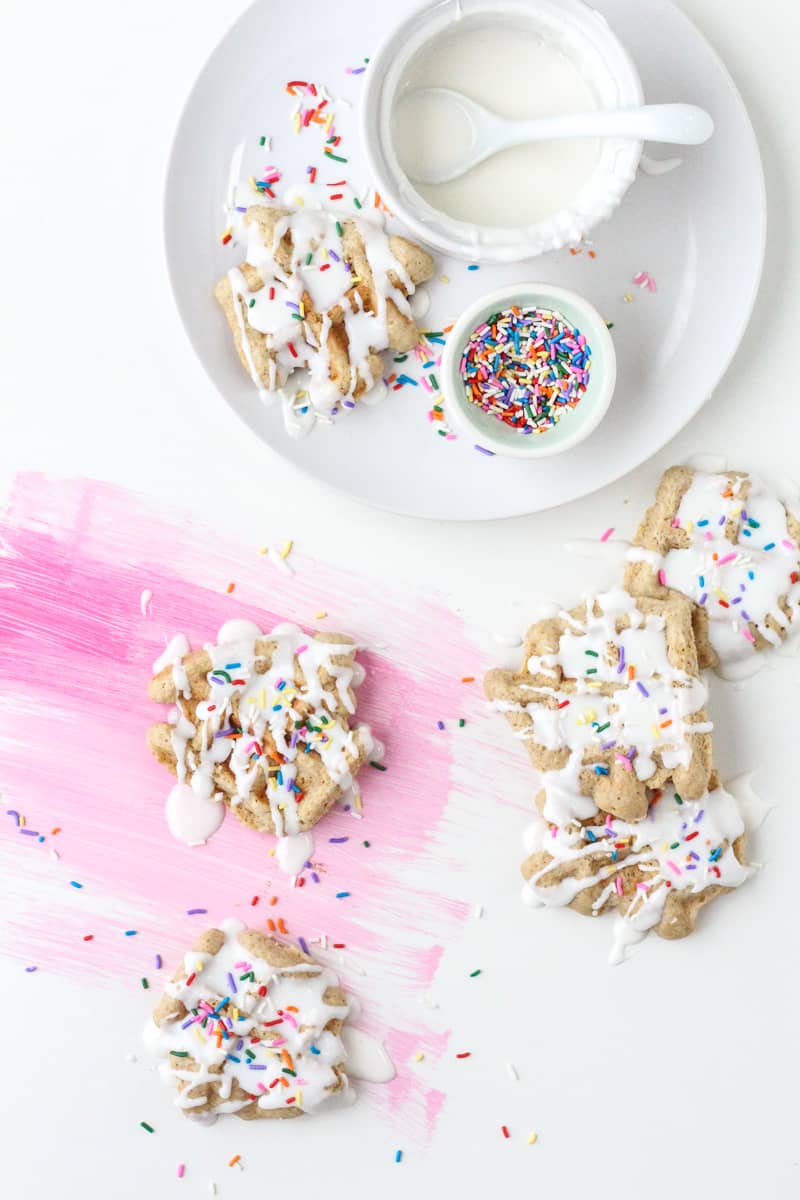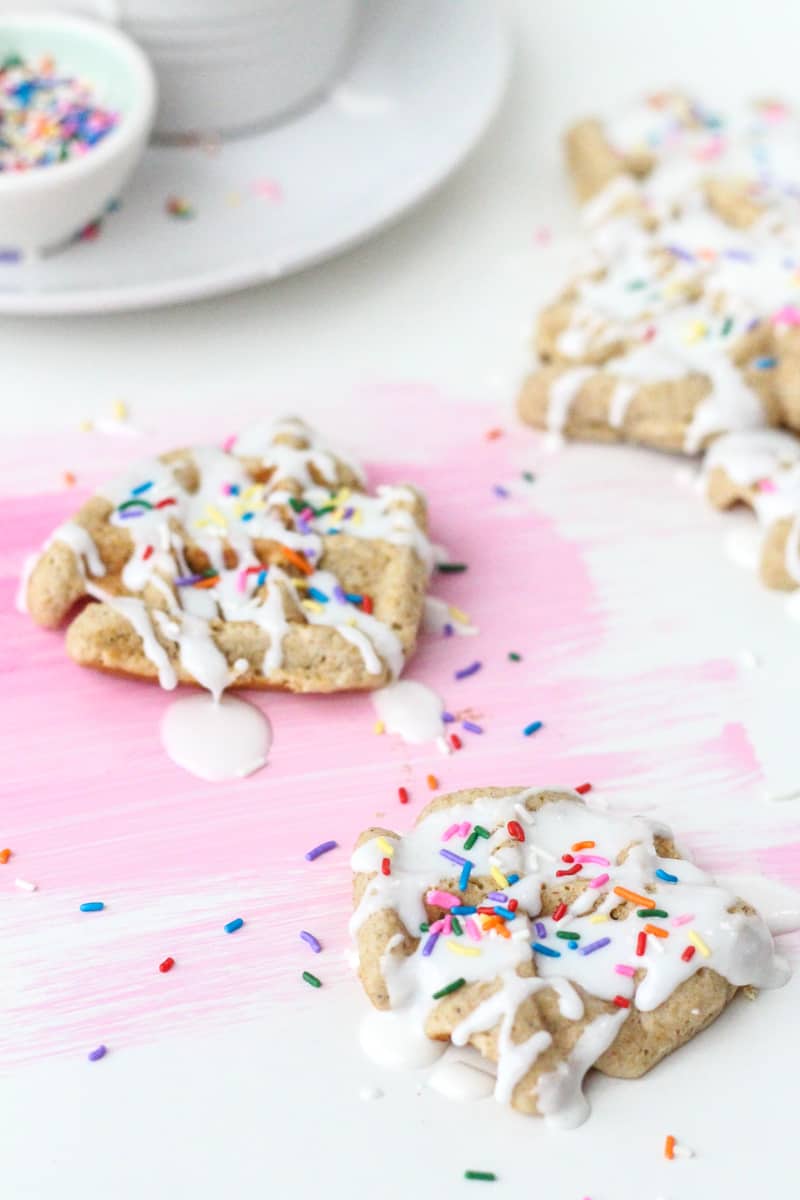 I've been known to make a dessert concoction or two, but this one may take the cake… the waffle cake. See what I did there? No, but seriously. It's kind of the like the easy bake oven way of making an individual serving of cake without actually having to tell someone you own an easy bake oven. All you have to do is own up to having a waffle maker and the rest is socially acceptable.
This mini waffle cake recipe is as easy as stirring the ingredients together for boxed cake mix and pouring it over your waffle maker and you can mix and match whatever cake and icing flavor you want. It doesn't really get better than that and it's almost dangerously easy…
Ingredients:
Boxed cake mix and necessary add ins (or your favorite homemade mix)
Choice of icing
Sprinkles
Small bowl for warming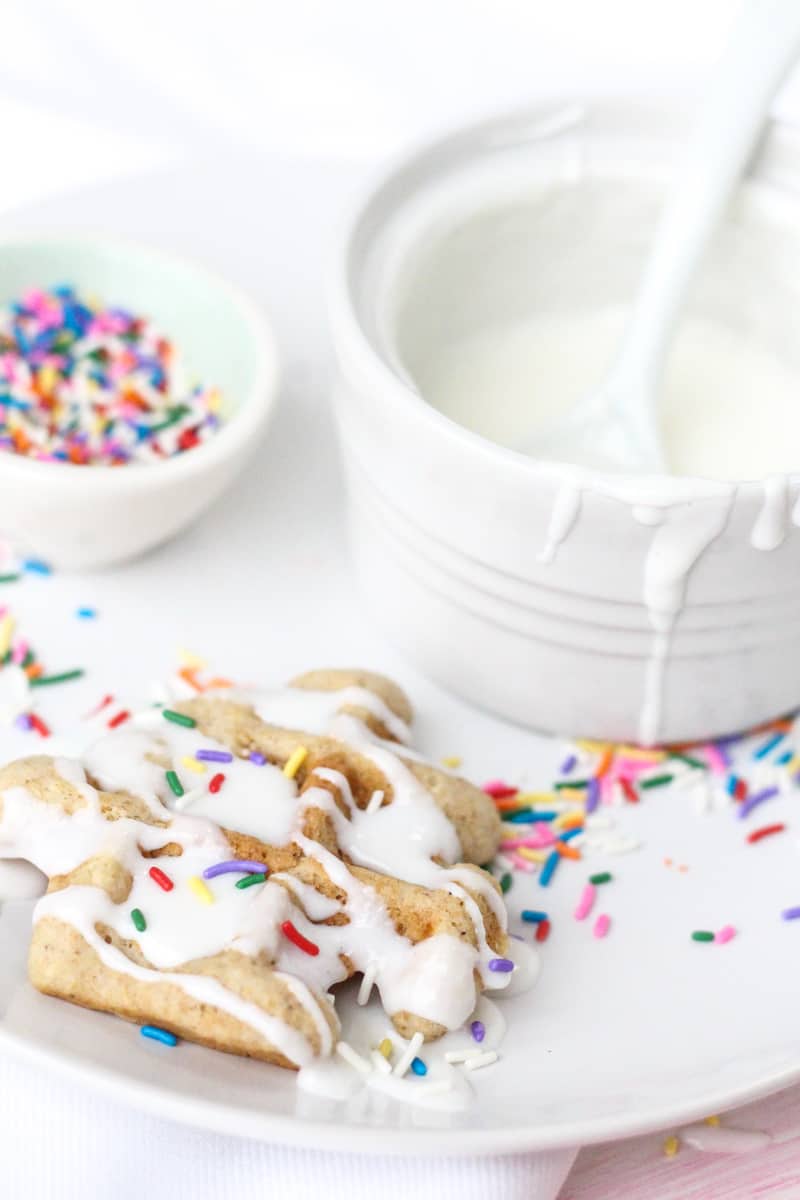 Mix the box cake mix and necessary add-ins, and pour a small amount over the warmed waffle maker and cook just long enough to turn golden brown and hold it's shape.
In a small bowl, microwave your icing for 10 seconds and then drizzle over the waffle cake. Give it a little umph with a dash of sprinkles and you're all set!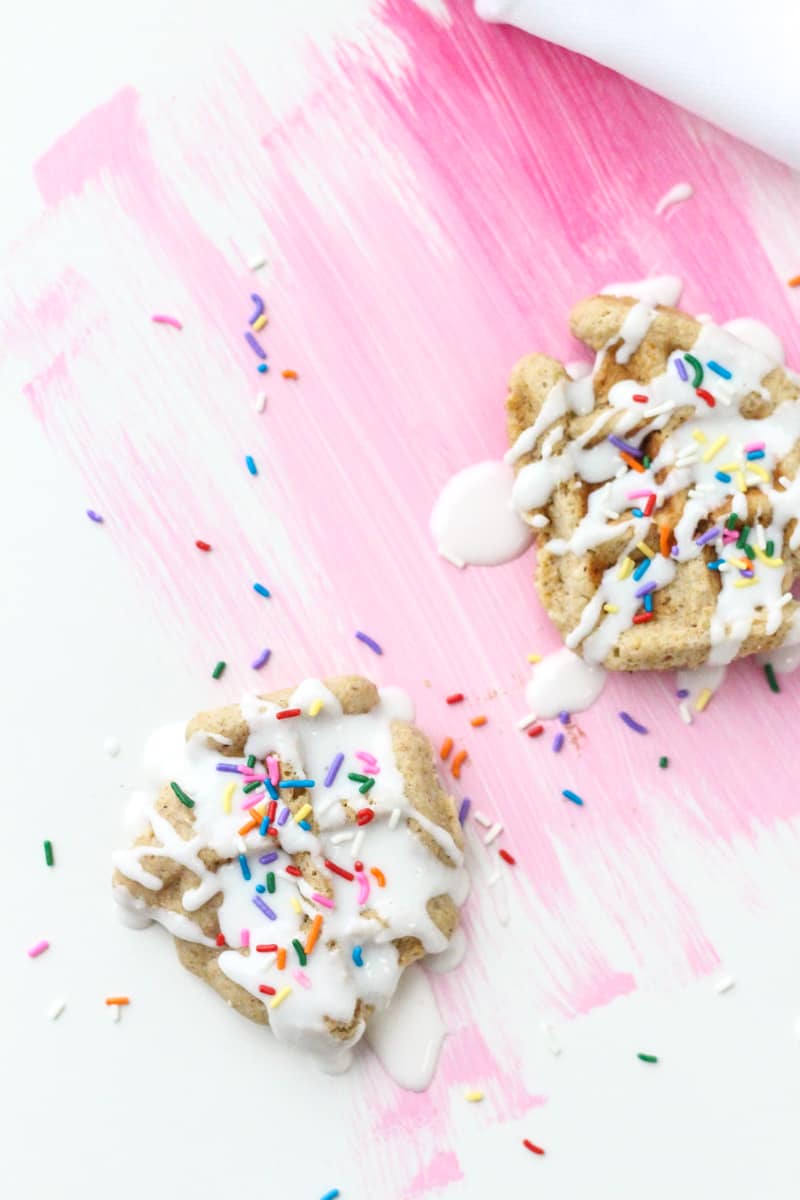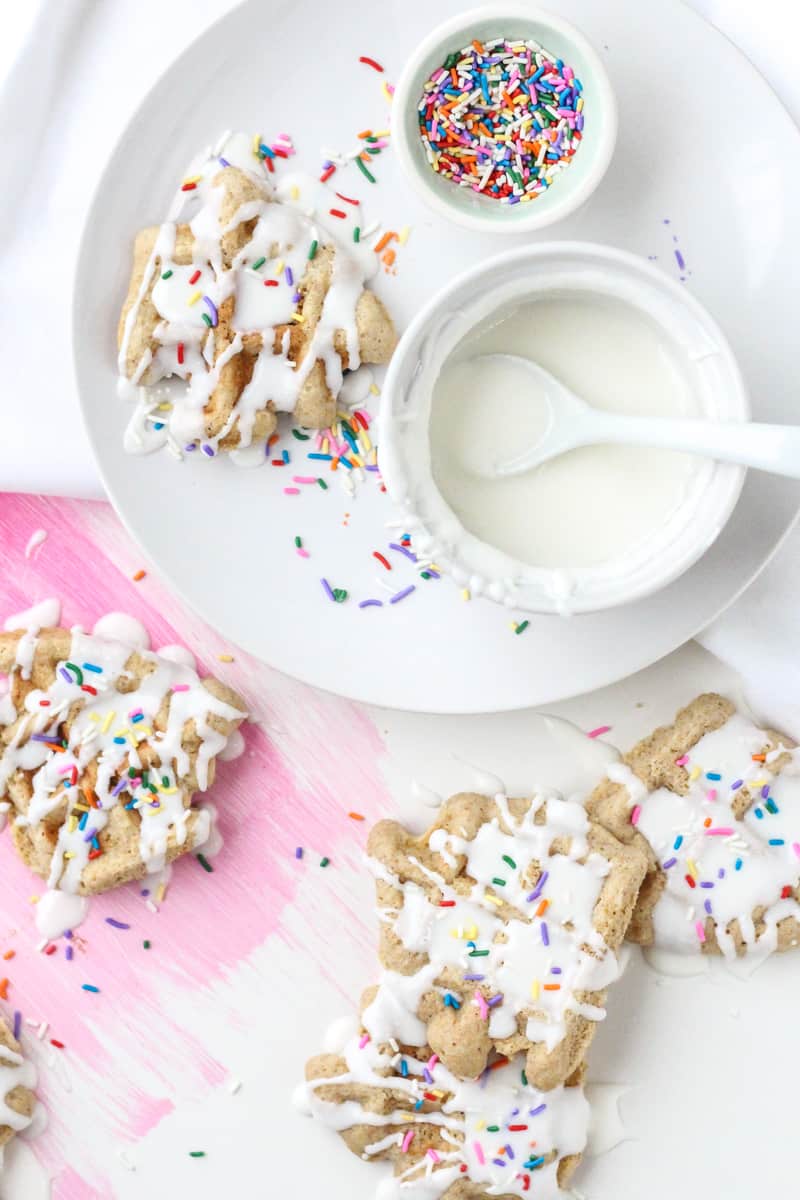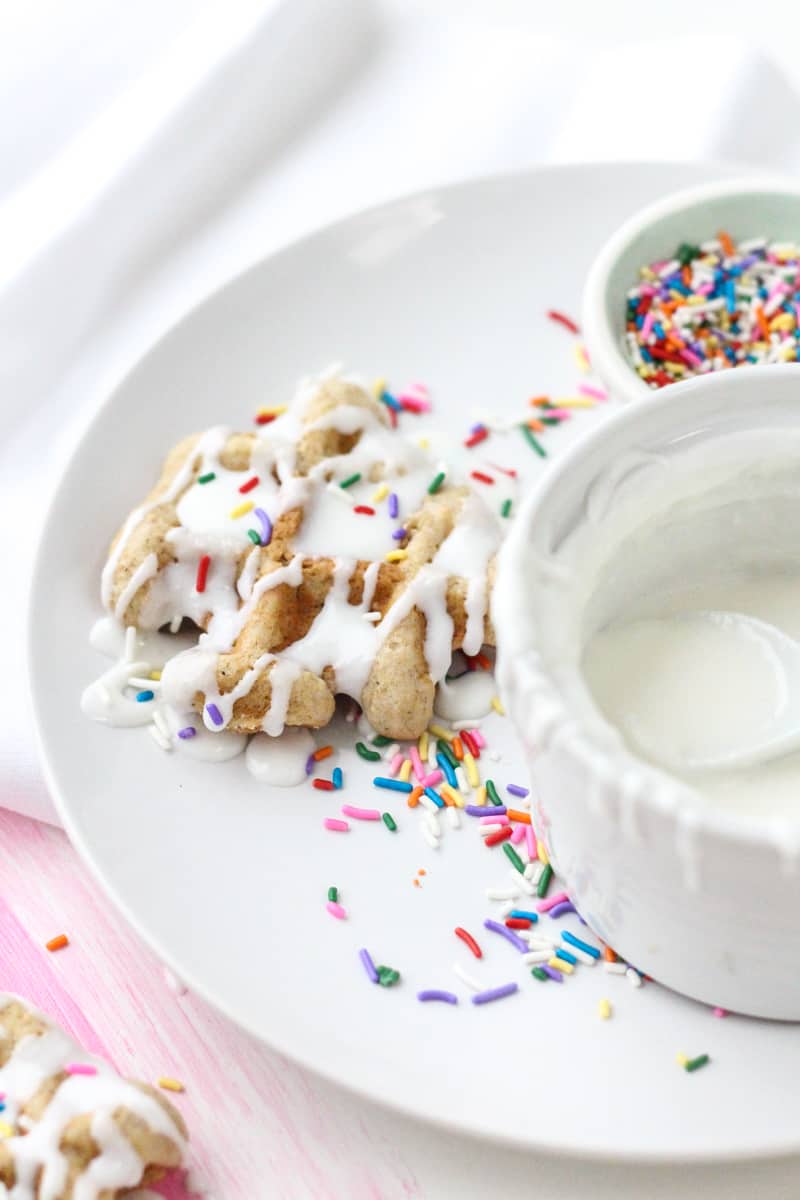 Not to get all chubby on you or anything, but wouldn't this be so good with a scoop of ice cream too? On second thought, I should probably have dinner before I try and write recipes posts.
Also, I just jumped on the Fitbit bandwagon and I'm a little obsessed. It helps make up for my ridiculous concoctions. Do any of you have one?