If there's any dessert I love creating, it's one that is completely customizable. Not only does it guarantee that everyone is happy, but they also ensure that no one is going hungry. There's nothing worse than making a carrot cake only to find out that a guest can't have nuts, or a decadent caramel pie when someone is anti caramel!
Your guests will be out of luck if they're anti brownies, but thankfully, that seems to be an infrequent dislike and a brownie parfait recipe is a hit 9 times out of 10! When you have just about every topping and sauce as an option, you're bound to have happy eaters.
I, Rebecca, included a few combinations you can make, but honestly, you can add anything you want to the mix! Chop up your favorite candy bars, create a s'mores flavor with crushed graham crackers and mini marshmallows, or just add sprinkles…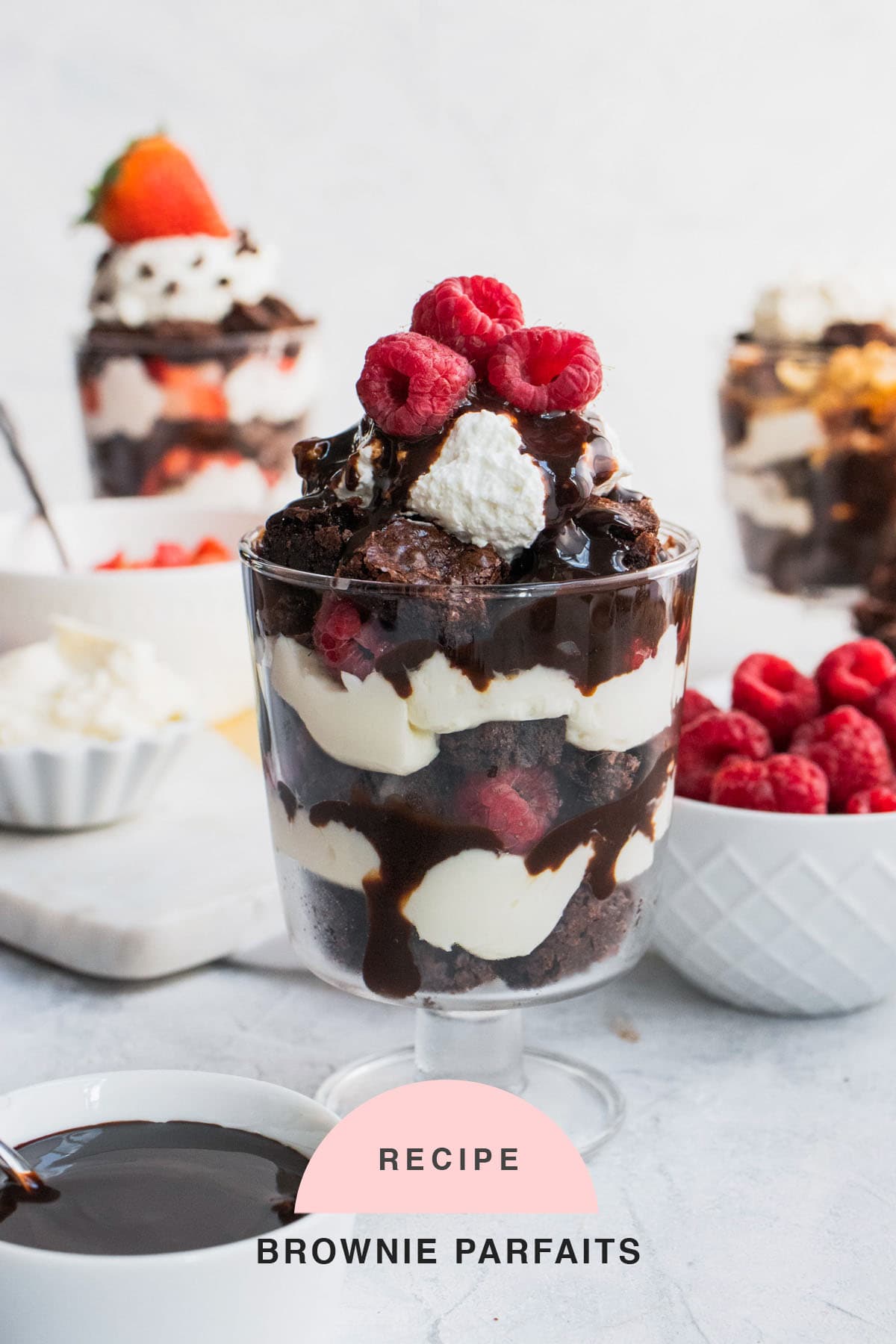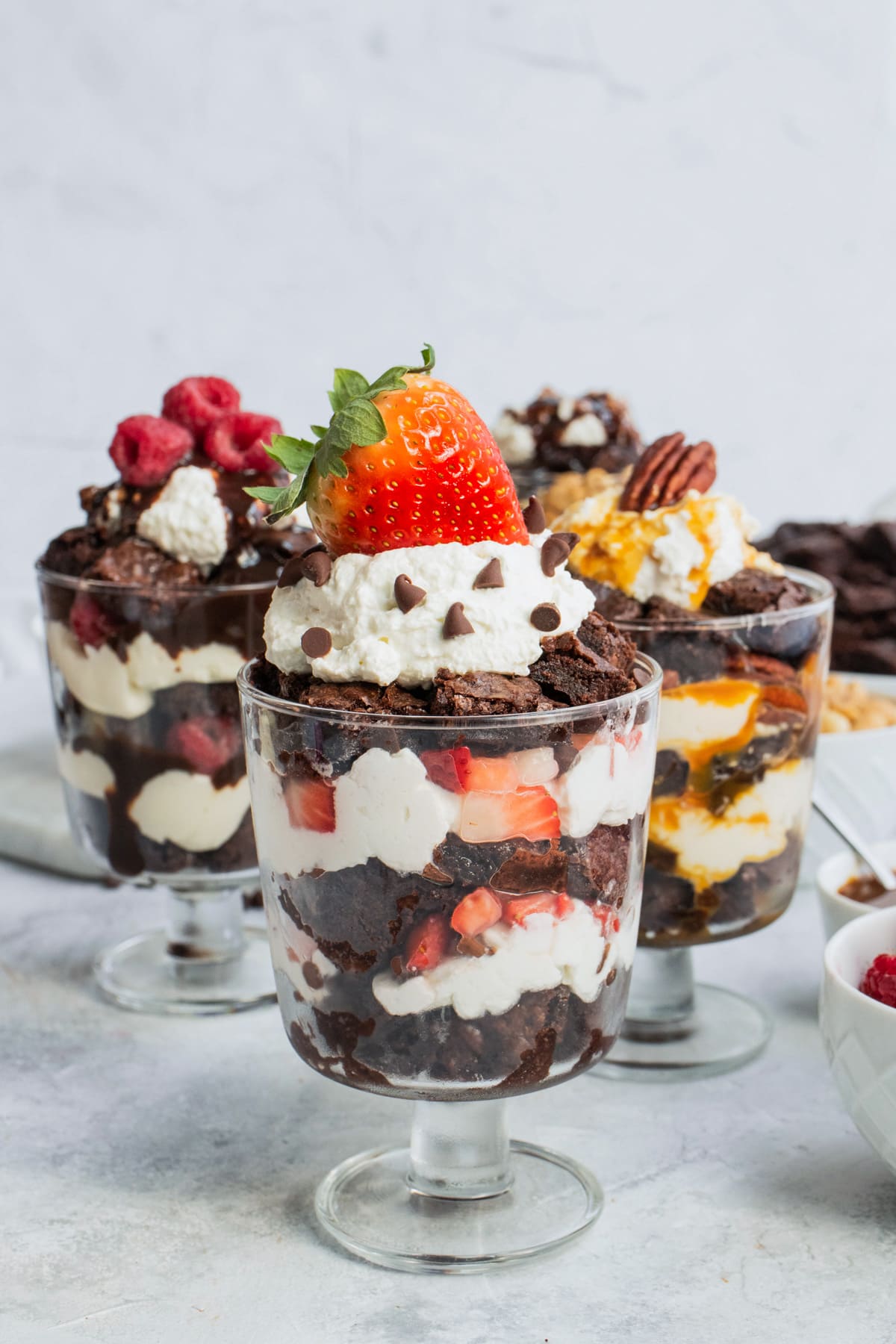 Let's talk about what you're going to build the parfaits in. These particular Ikea cups were a couple of dollars. You could absolutely go for something more economical and opt for clear 10-oz plastic cups. Just make sure that you can see the fabulous layers as you build them in the cup.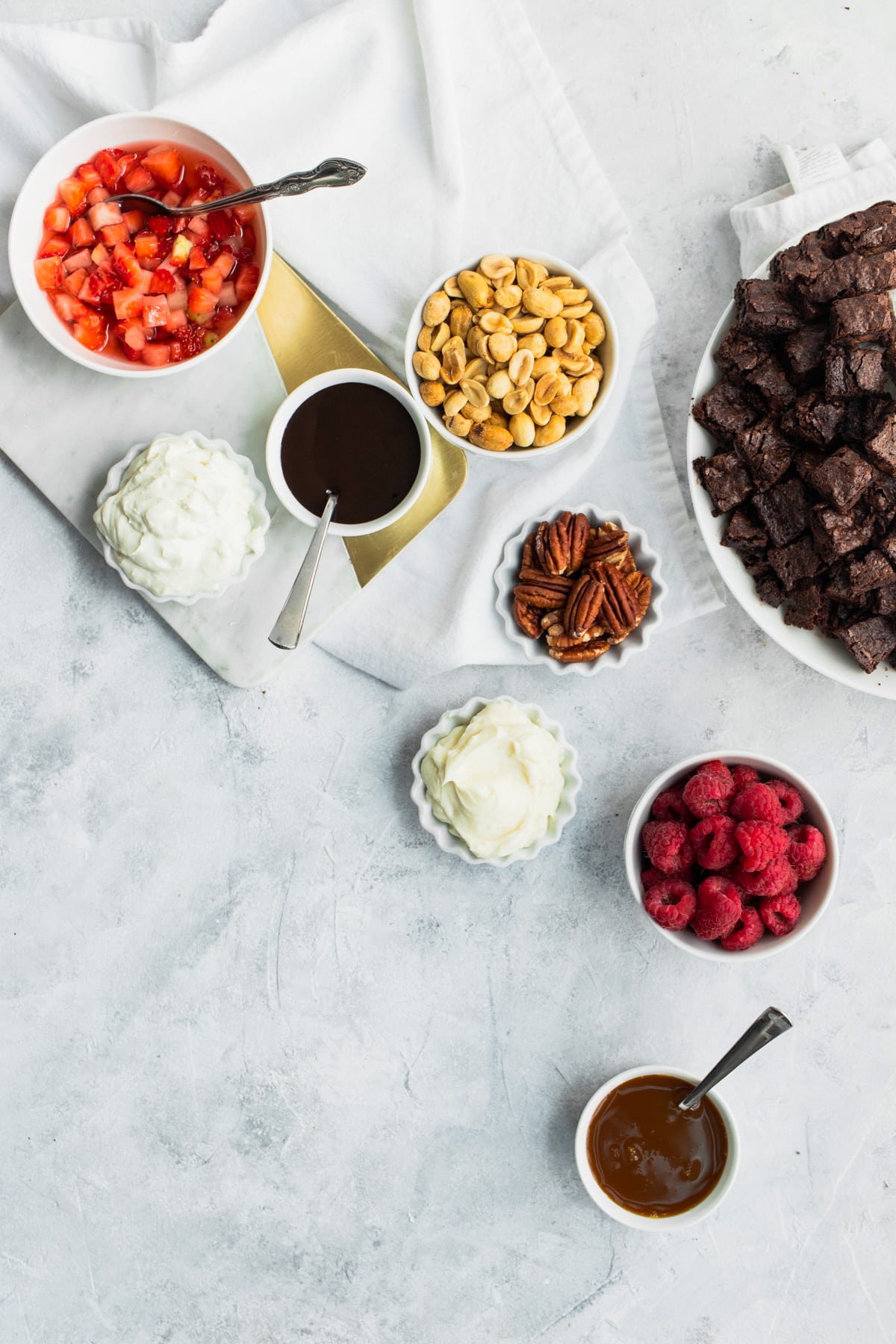 Most of the toppings and brownies can also be prepped ahead of time, kept in the fridge, and pulled out for serving. Just be careful with the whipped cream since it will start to separate after sitting too long. To get more refrigerator life, set the mixer to a low beat speed. It'll take longer, but will stay nice and fluffy for at least two days. Also, keep in mind that fresh fruits such as strawberries might start tasting a little off if they sit for more than a day or two.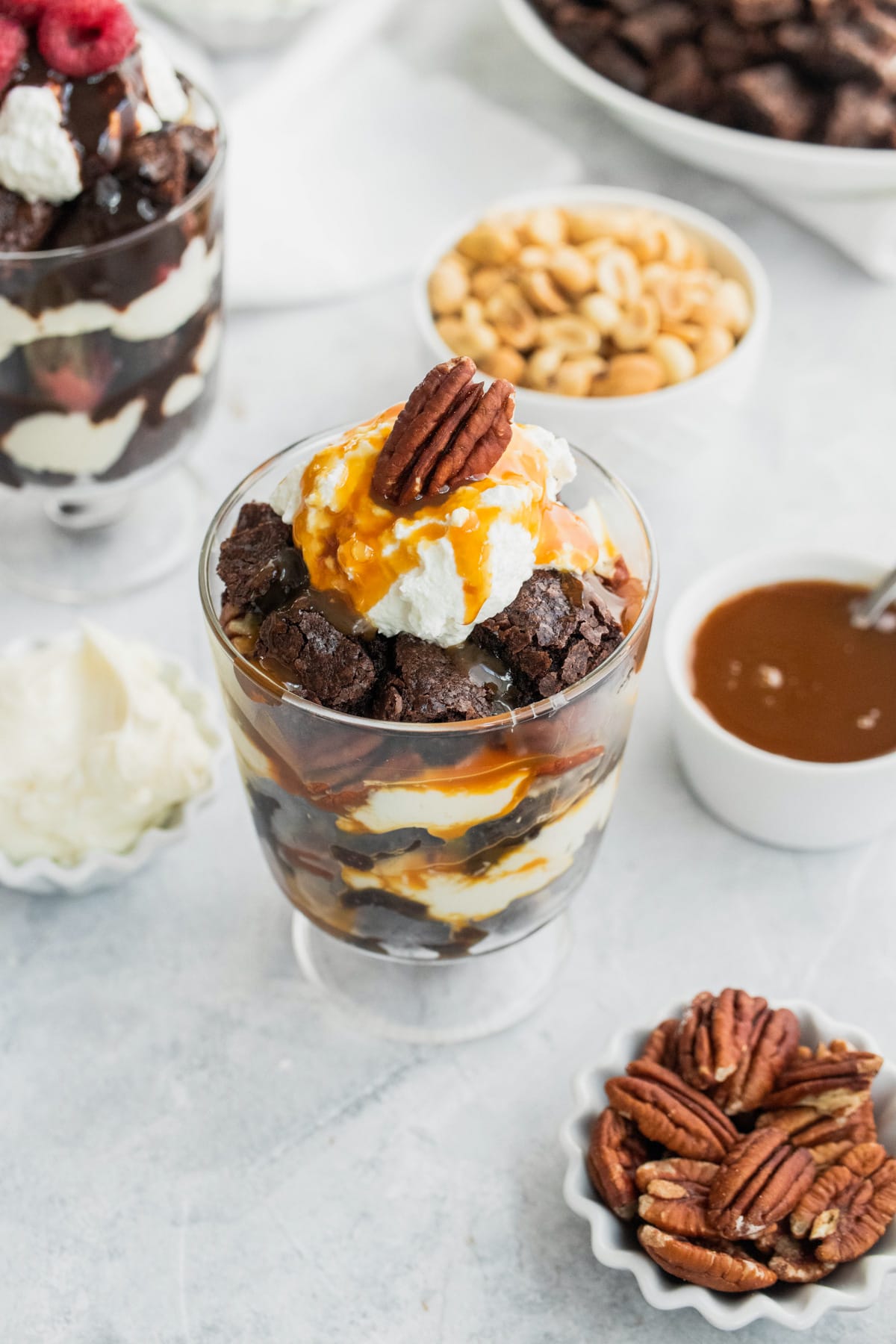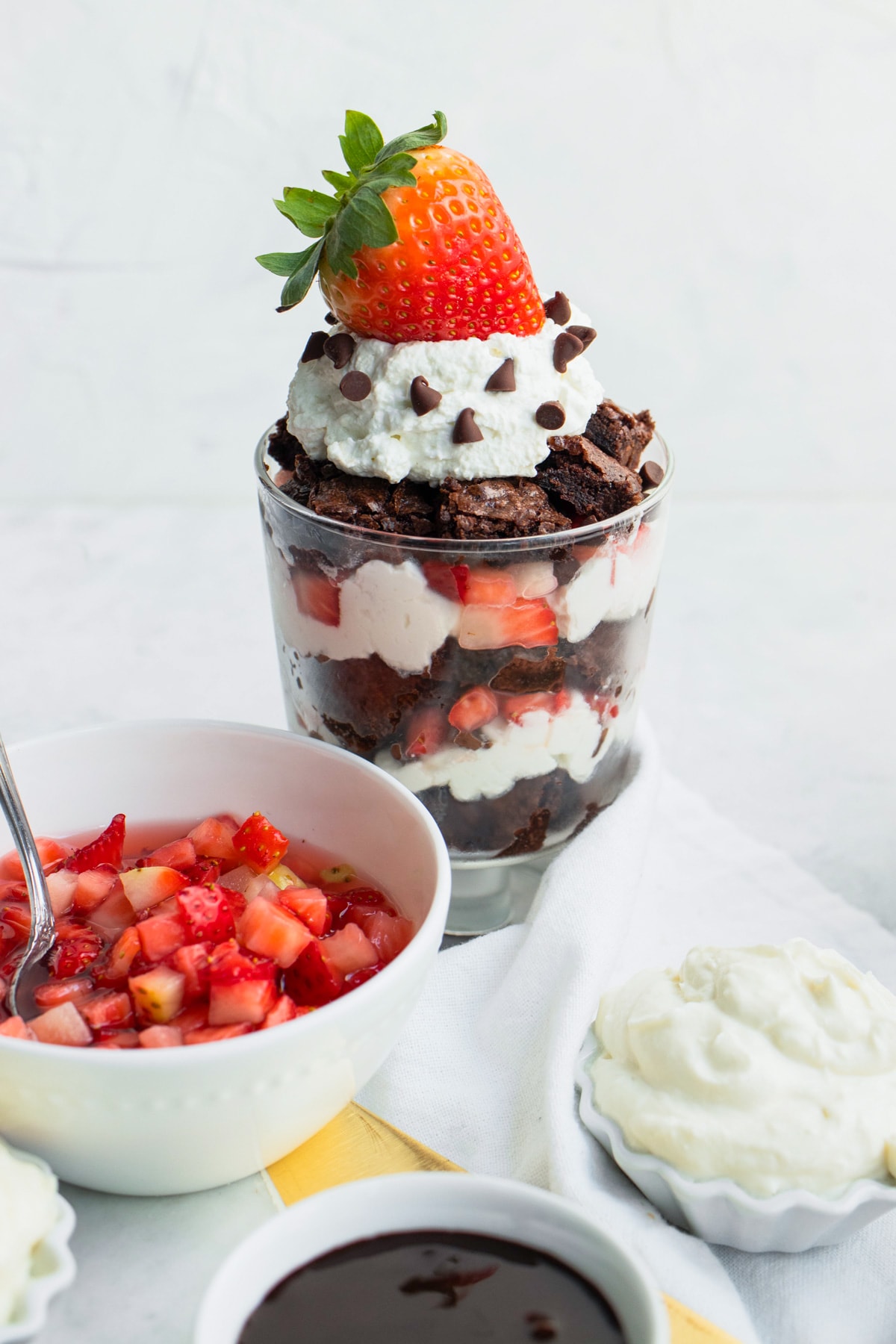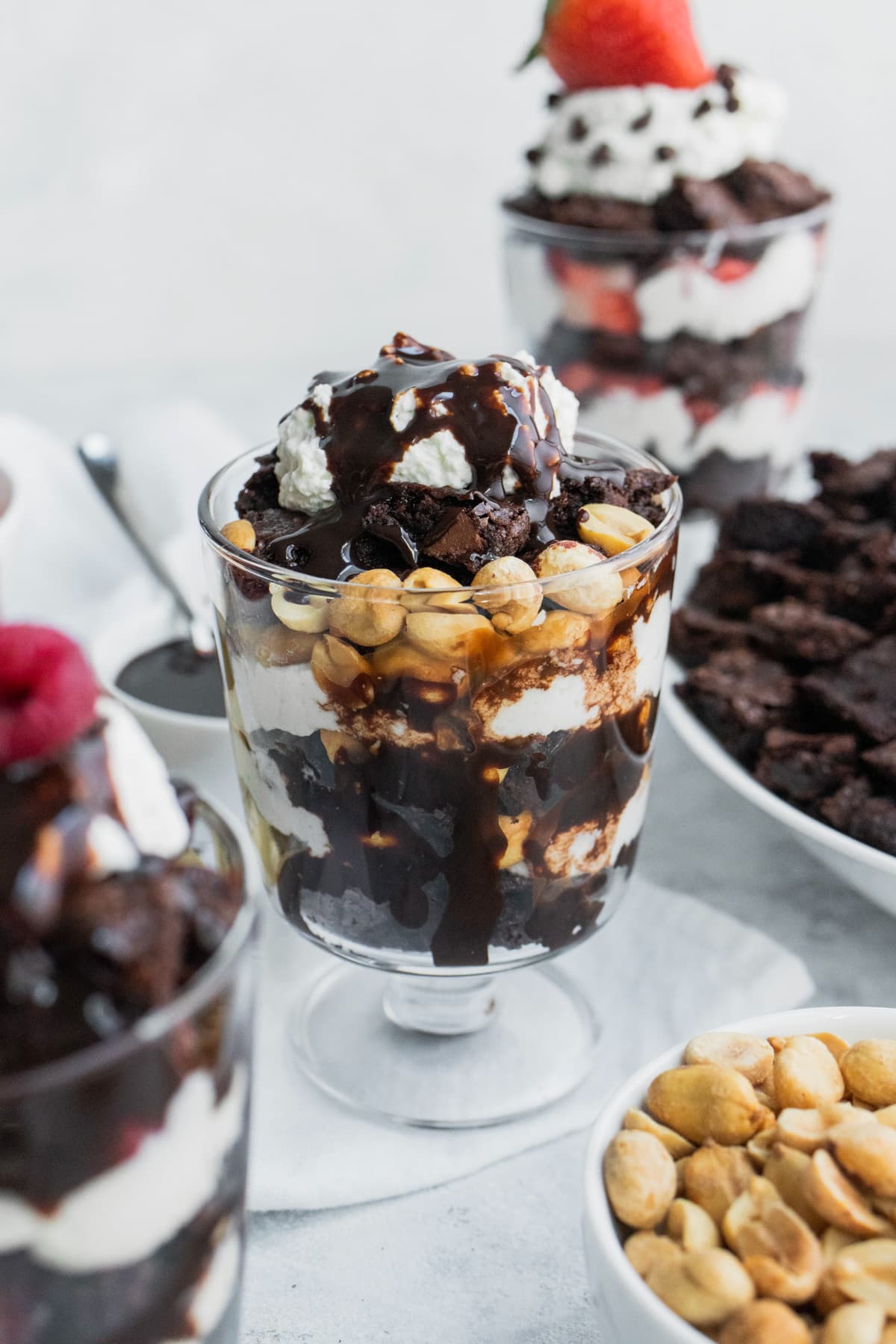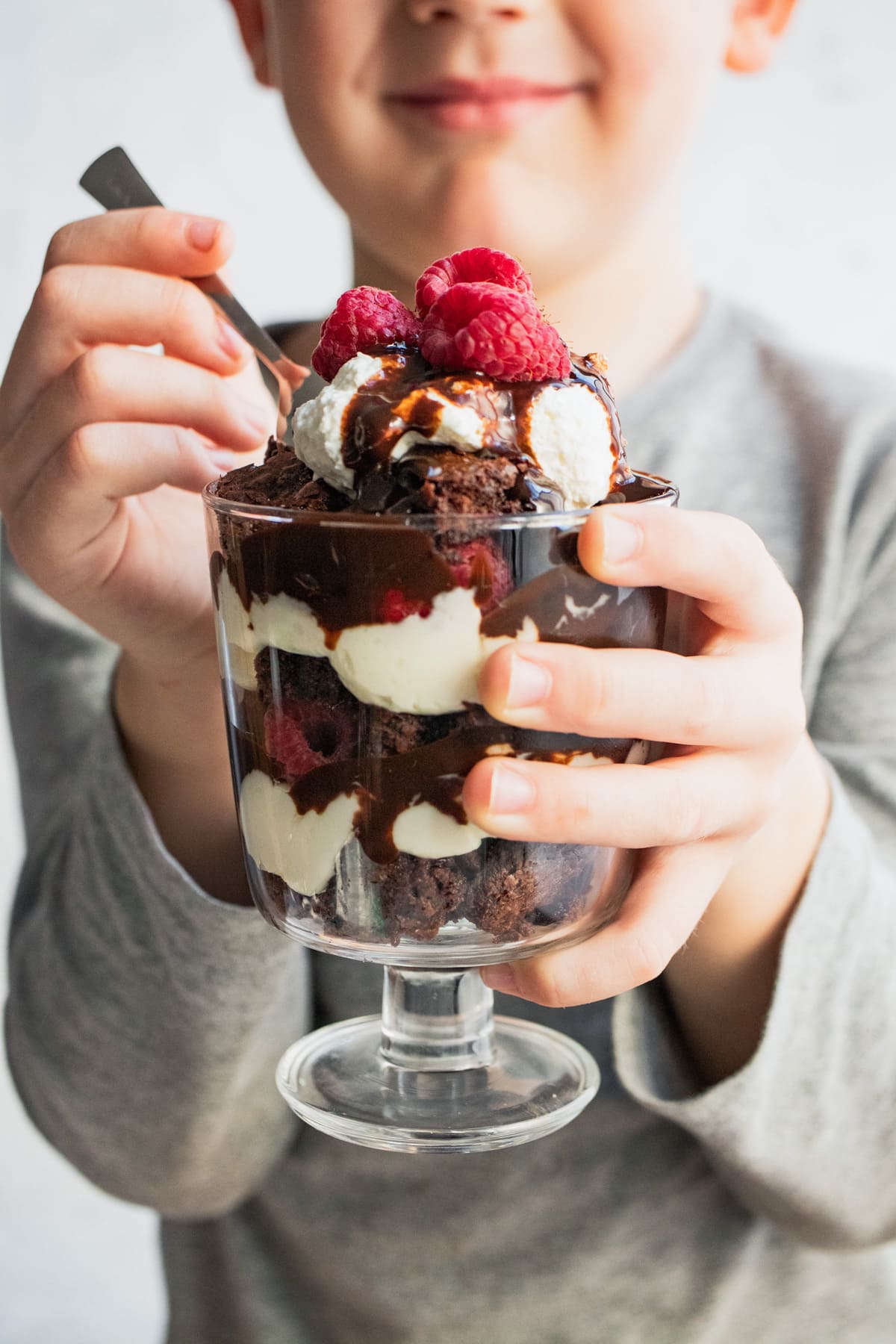 In case you're looking for more quick dessert recipe ideas here are few other favorites —
Don't forget to share your parfait creations with us on Instagram using the hashtag #sugarandclothloves, we love seeing all of your creations! And if you're looking for more quick and delicious recipes you can find them all right here with a few cocktails to go along with them!
Rebecca Neidhart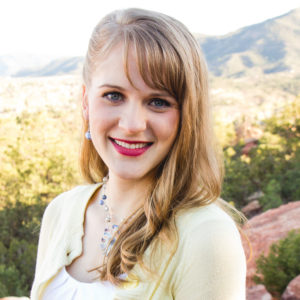 By day she's a crime-fighting, baby wrangling super mom, and by night (and nap-times) she uses her experience cooking for 9 siblings and passion for cookbooks to create the beautiful recipes and photos behind Good Things Baking Co.