Retro DIY Portable Bar — With the amount of events and entertaining that we do in the studio, it was only amount of time before we made a Retro DIY Portable Bar.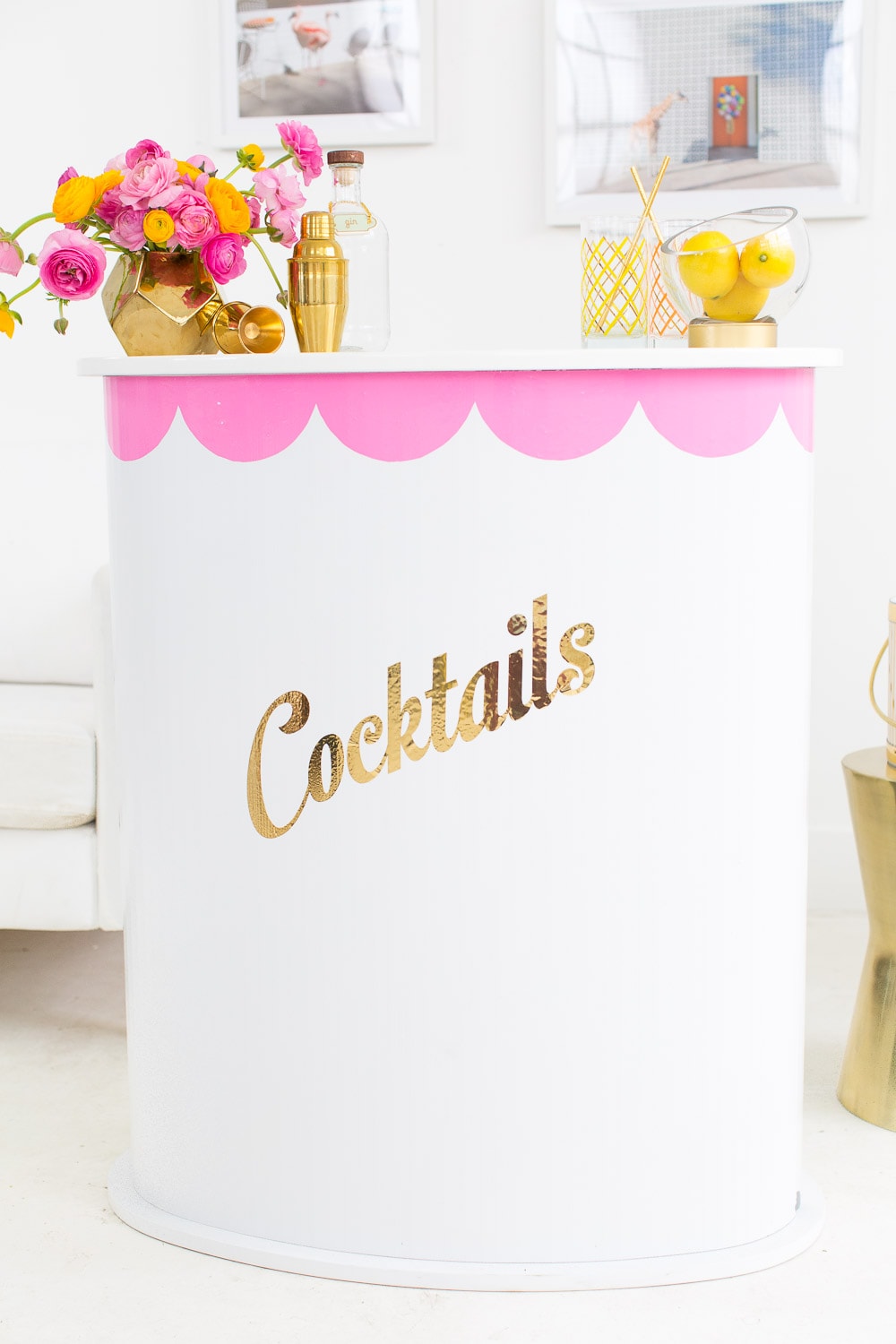 We throw so many events at the Sugar & Cloth studio!
So it was only a matter of time before we broke down and made a bar cart that was easy to move around while also being able to serve lots of cocktails from.
Of course, it couldn't be any old design. So I had the grand idea to make this Retro DIY Portable Bar after some serious internet product stalking.
You'll actually be super shocked at how easy this is to make. And it's legitimately portable enough to fold back up into a carrying case.
For real. You can thank me after your next evening soiree.
In fact, this project is so simple "to make", I almost feel bad calling it a DIY. Technically it's more of an… aesthetic twist, if you will.
Here's why…
Materials Needed To Make A Retro DIY Portable Bar
High gloss plastic spray paint
Vinyl retro cocktail decals or cut your own (optional)
Clear spray Shellac high gloss coat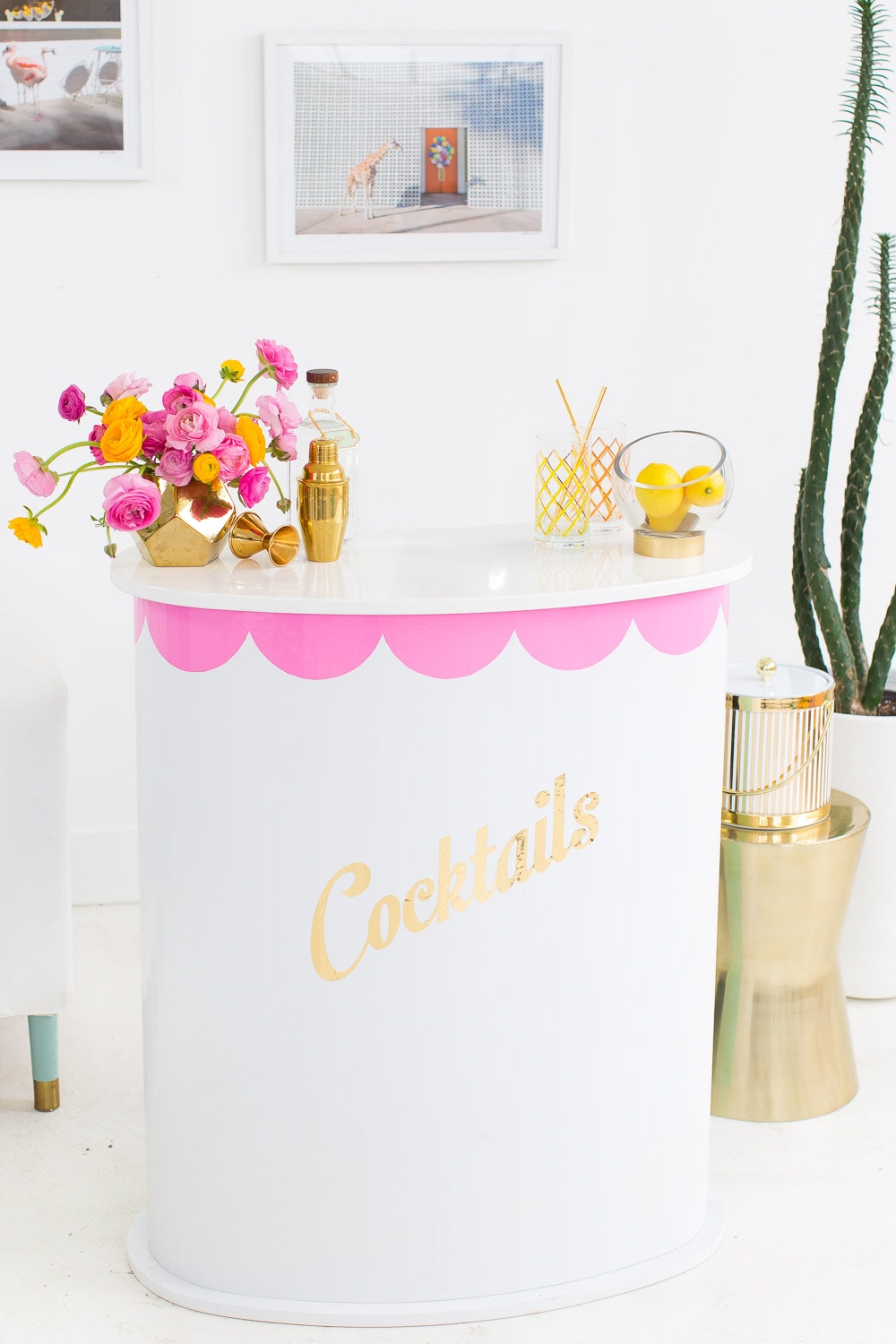 How To Make A Retro DIY Portable Bar
So we're basicaly revamping a portable conference podium. It's true.
It has a really cool kidney bean shape, which makes it the perfect retro cocktail stand and super easy to customize. In fact, you don't even need to change the base and high gloss white countertop.
All we did was paint the foldable podium wall with the BIN shellac primer first.
Then, let it dry completely.
Next we painted two coats of white plastic spray paint over the entire side panel, let it dry completely, and then put a clear shellac high gloss top coat over that.
Now you can customize it with adhesive vinyl decals. We cut a pink scalloped trim from pink adhesive vinyl, and then a metallic gold decal from vinyl as well using a Cricut machine.
Just be careful when you're applying the decals that they're the permanent adhesive kind if you're planning to have it weather some temperatures or humidity.
Originally we had the temporary decals, and it didn't like being maneuvered much at all after that.
On the the other hand, once you have the permanent vinyl in place, it doesn't like to move either, so heads up!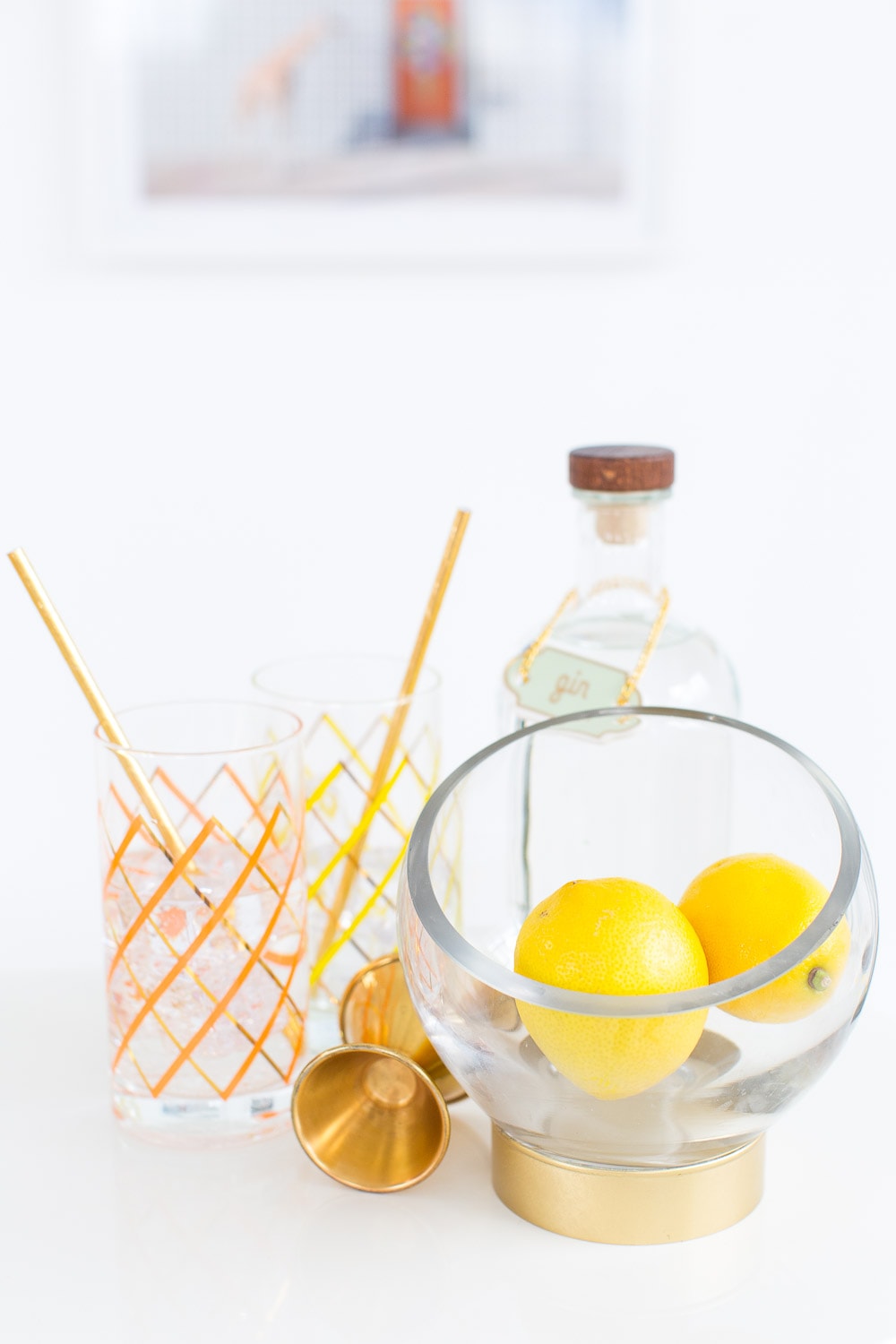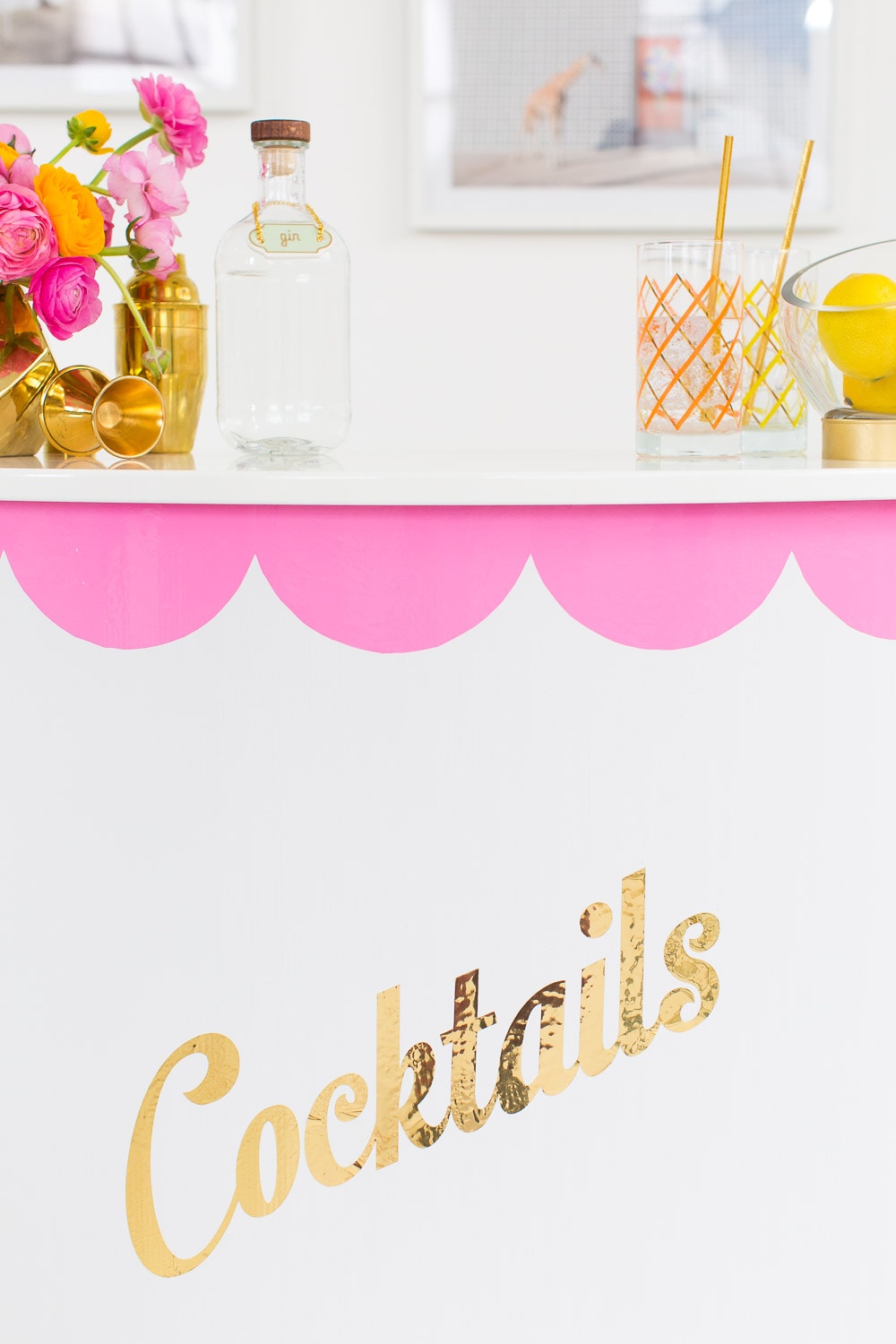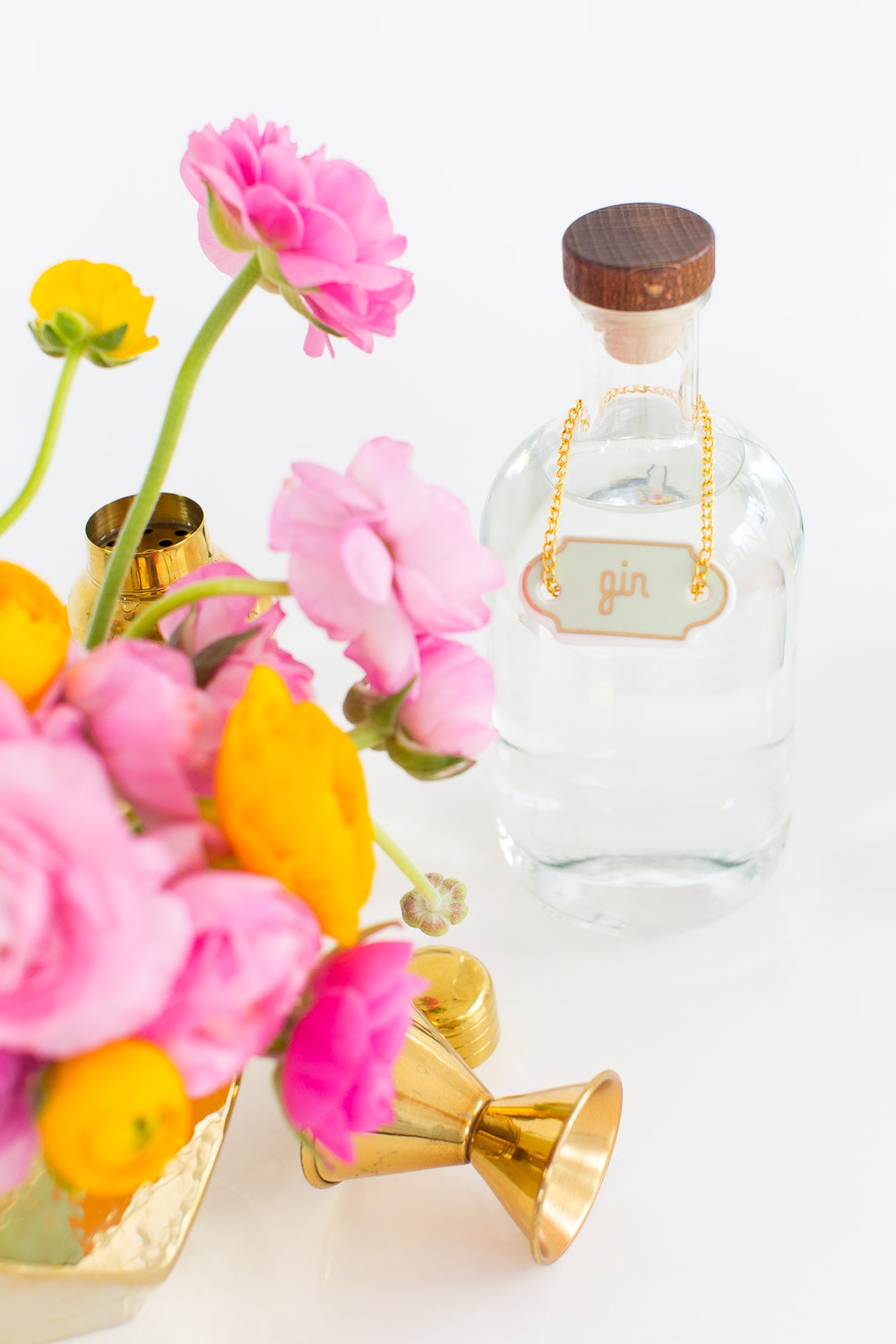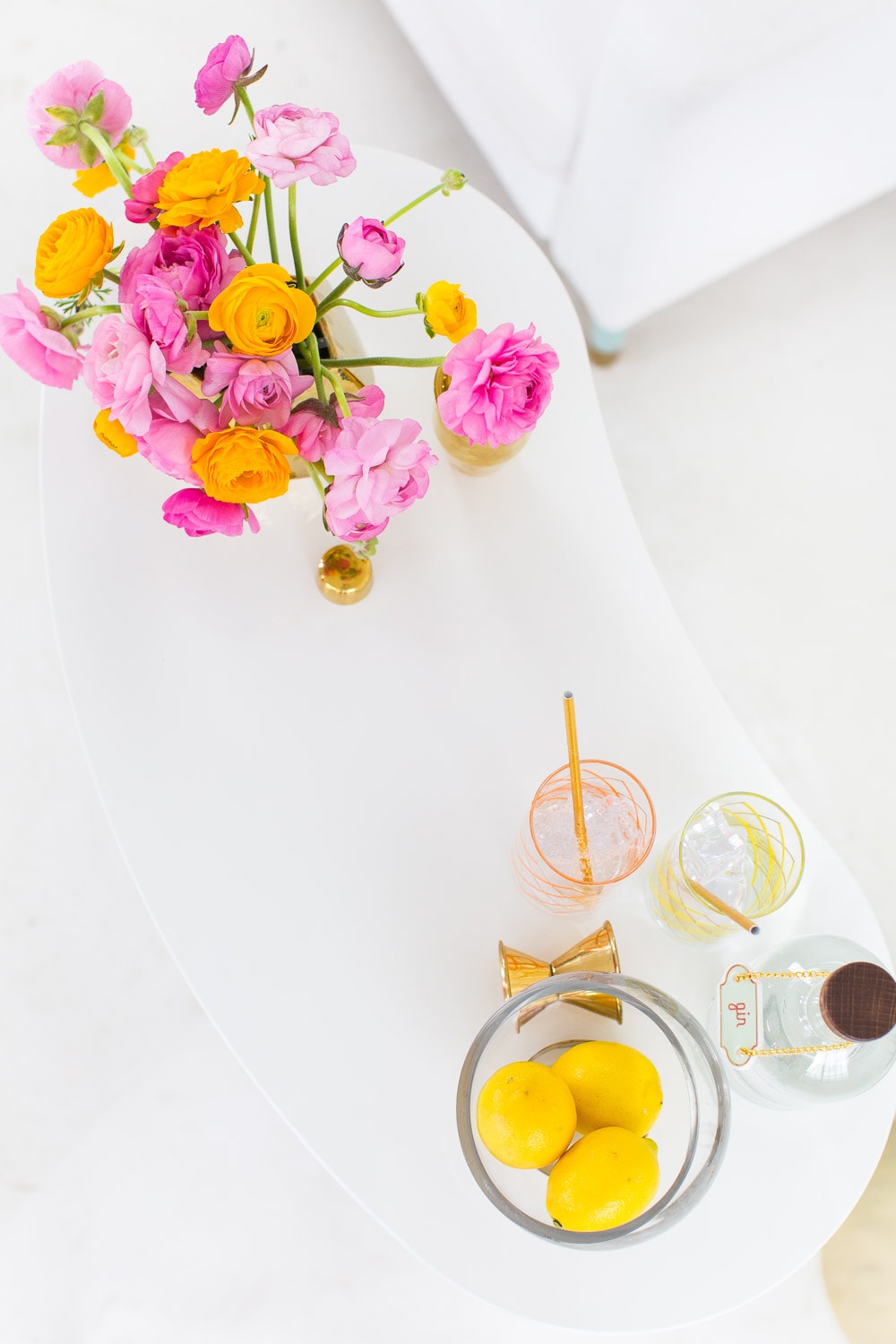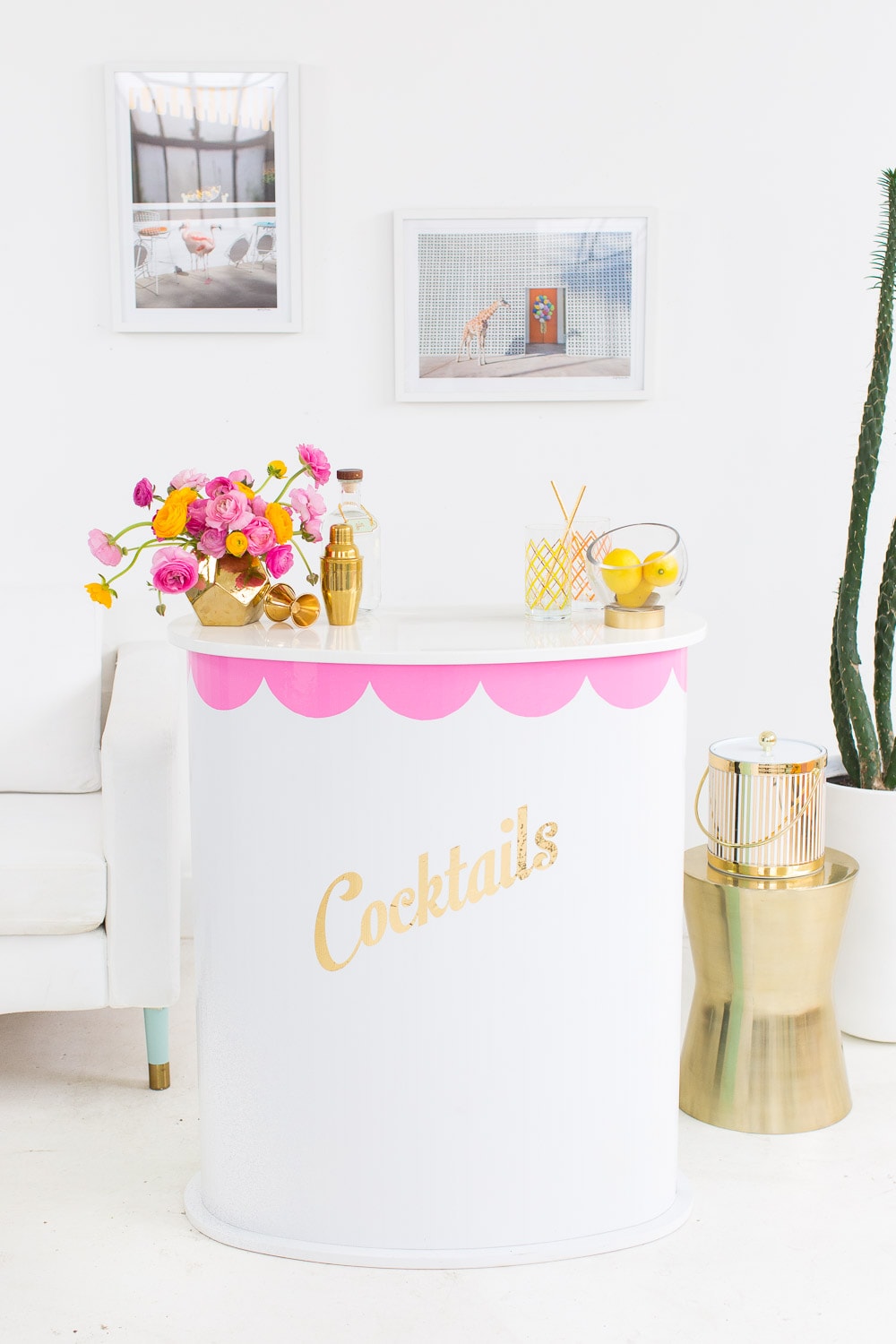 It definitely seems like an investment piece at around $150 for the whole bar. But it's actually a super budget friendly option for how customizable and modern it can be.
I had THE HARDEST time trying to find anything that was under $100 and didn't look like reclaimed wood before this!
So what do you think?! Pretty interesting use of a token conference product, right?! You know me, I don't like to do things inside the box, haha.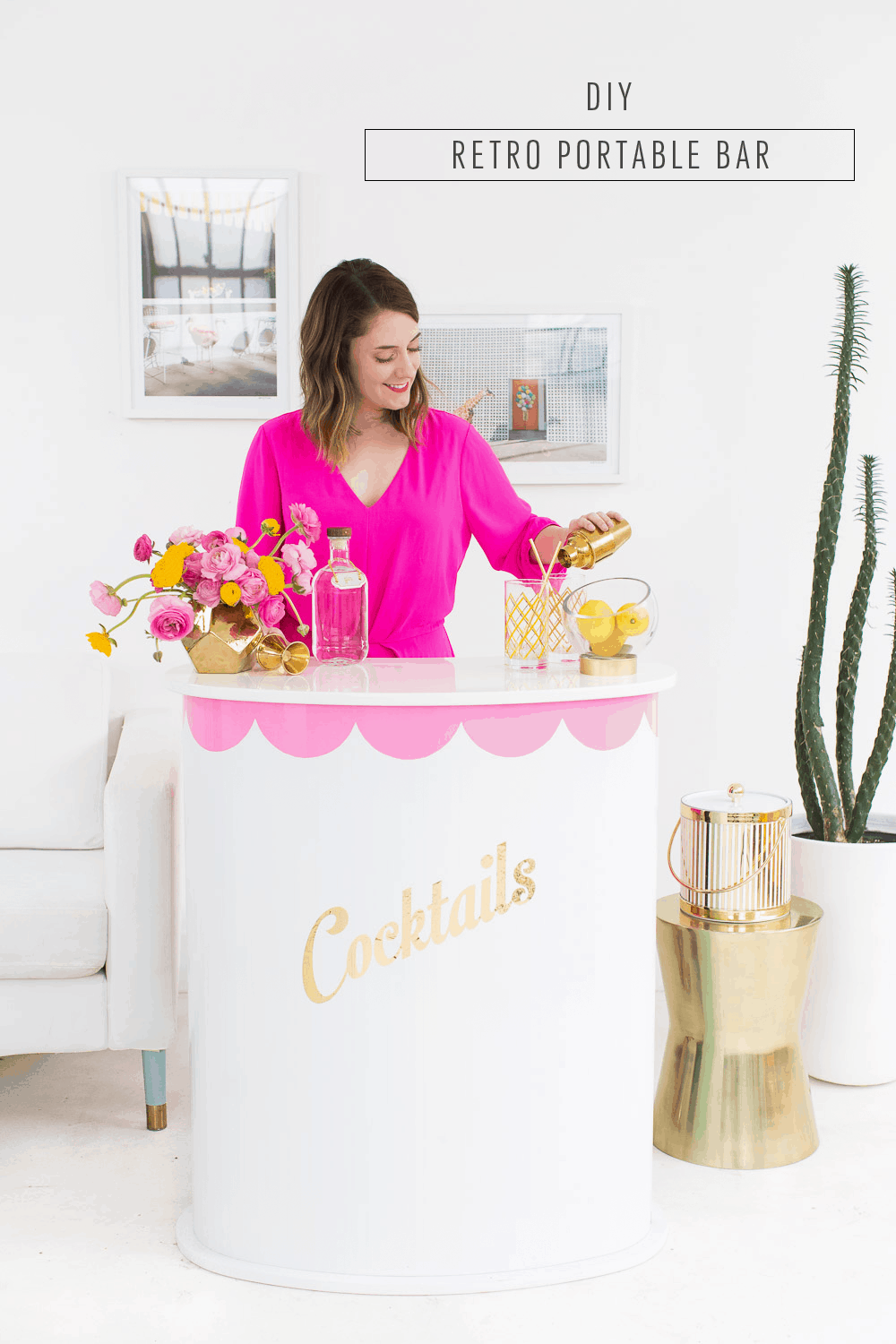 Don't forget to share your Retro DIY Portable Bar Cart with us on Instagram using the hashtag #sugarandclothloves. We always love seeing all of your creations! Looking for more interior design inspiration? You can find them all of our home decor tutorials and ideas right here!