Anyone out there as into the retro bar cart accessories as I am?! Not that I didn't already make that super apparent since designing these mid century inspired tumblers, starburst napkins, AND starburst straws for our Sugar & Cloth shop line, but hey. What can I say? I love a good theme!
To keep the retro train rolling, I made these DIY mid century straw drink stirrers that are equal parts super cute and super simple to make using our starburst straws. The best part is that they can also double as drink markers since you can make them all unique and our paper straws last up to four hours (aka, the whole party long!).
Here's how to make your own in just five minutes…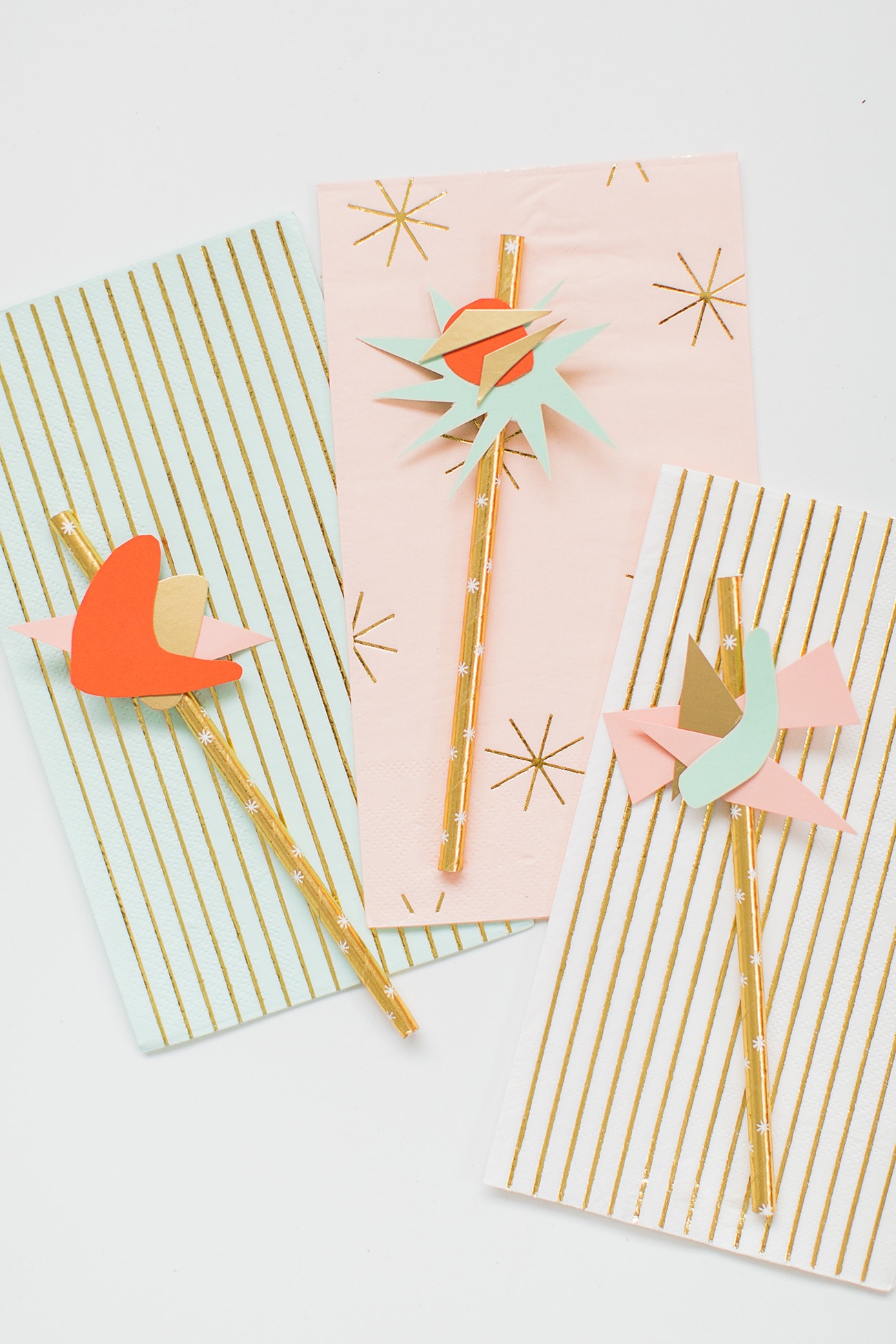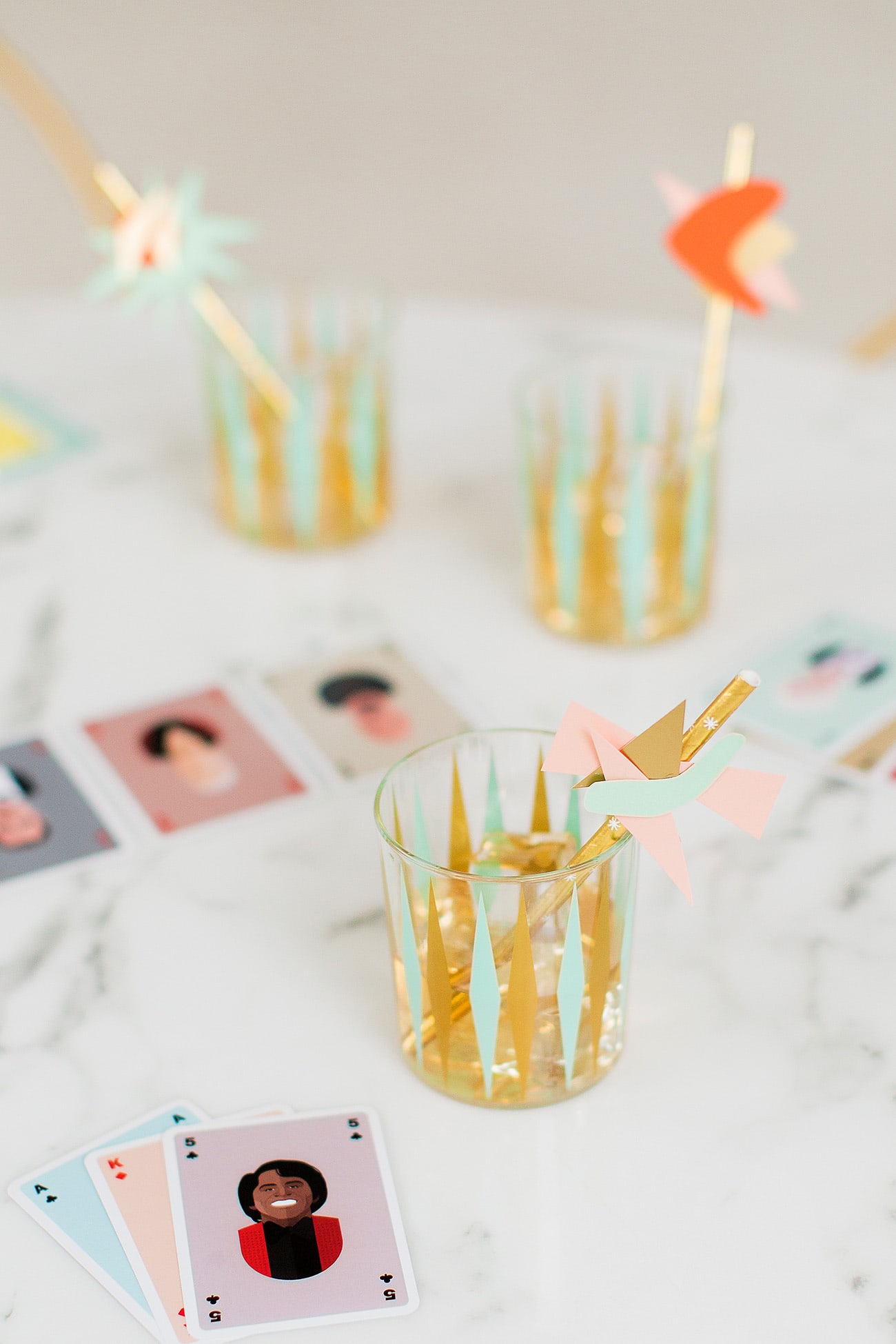 Pencil
Cardstock in the colors of your choice
Sugar & Cloth long-lasting paper straws
There really is no messing this project up. Any shapes, sizes, and colors will work! Simply draw a few retro shapes out onto your cardstock and cut them out.
Add a dot to the back of the first shape and stick to the straw, then repeat for each of the shapes to make mismatched layers.
Let the glue cool completely then serve!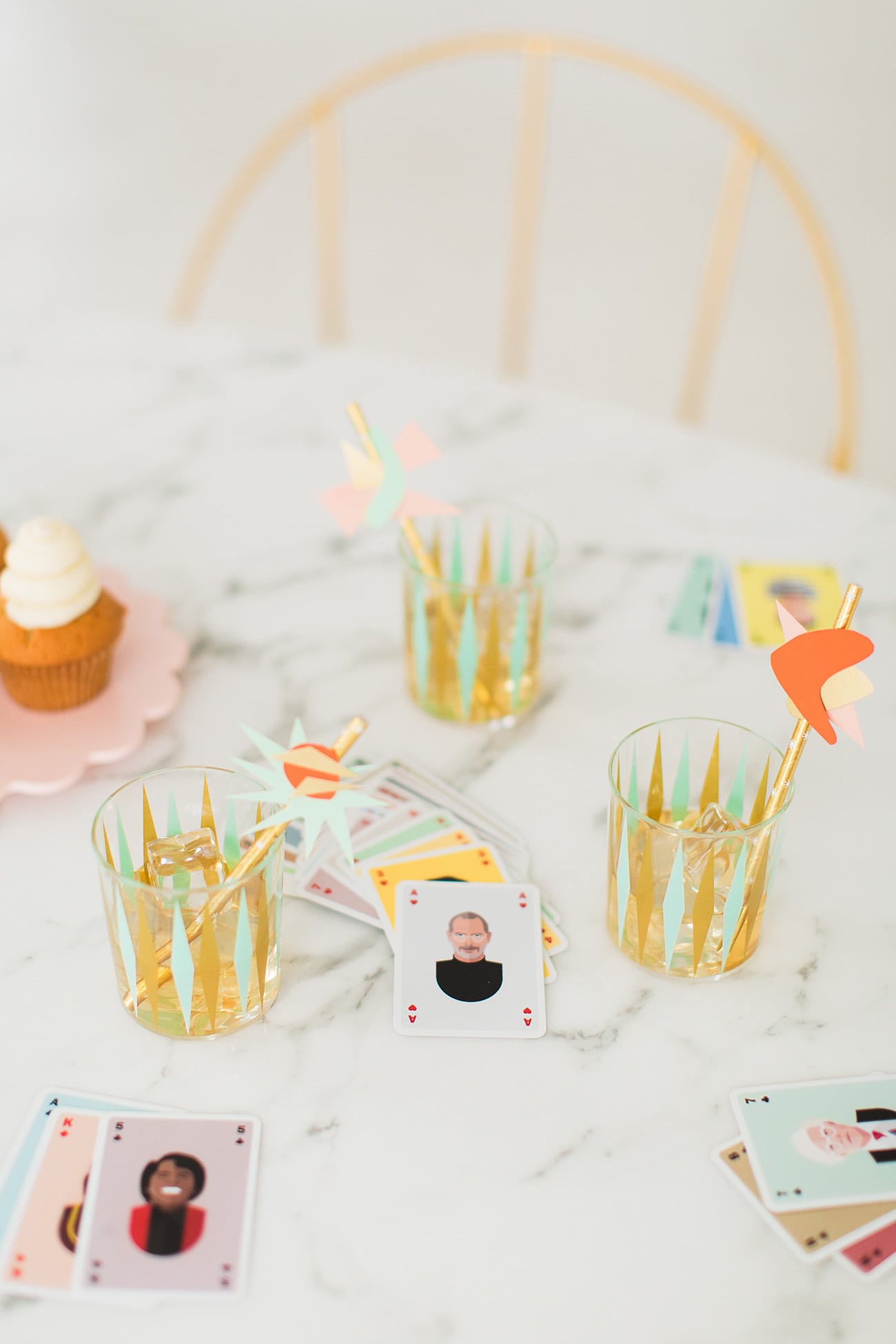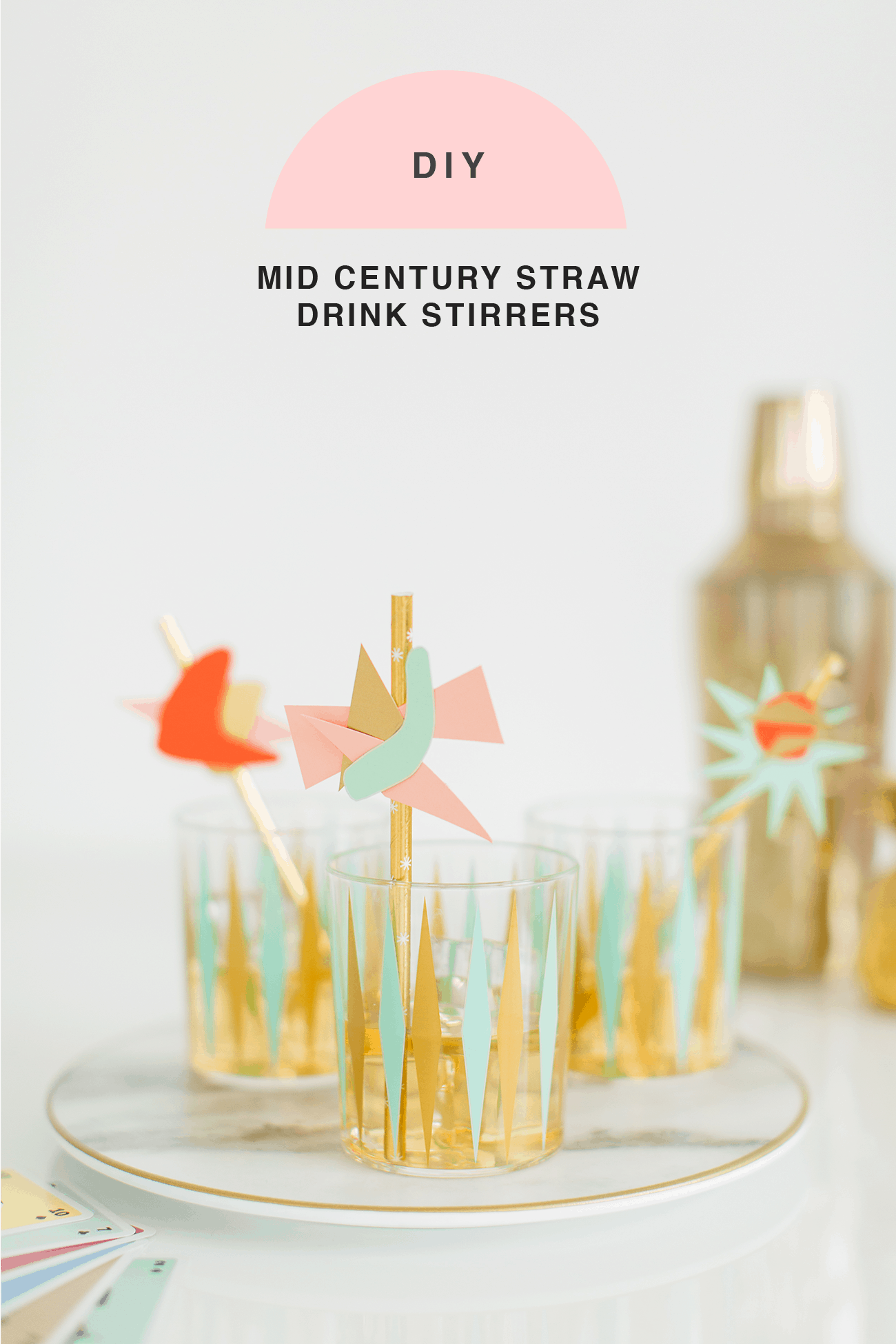 You can shop all of our other entertaining goodies right here! Be sure to tag me in your social photos so I can see your creations too!