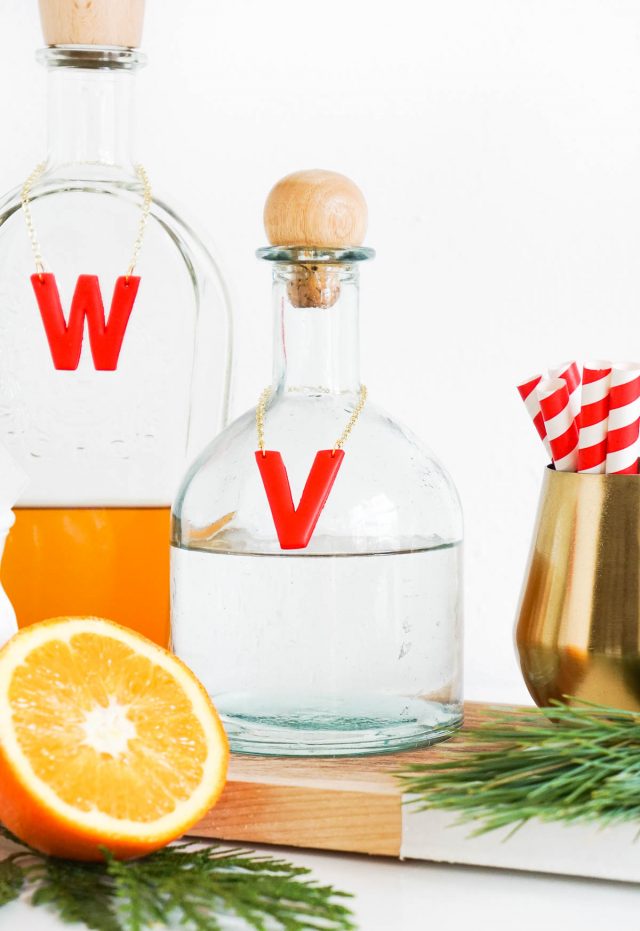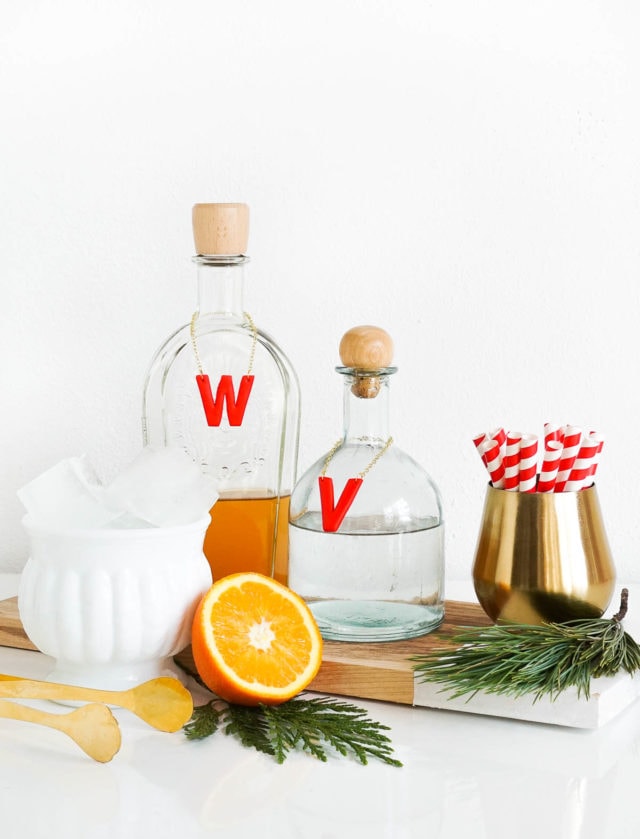 I, Erin, scored some cool decanters while thrifting this Fall, and have been excited about setting up our bar cart ever since. One thing I hadn't accounted for though was once the beverages are decanted, how do you know what's what? Is that Vodka or Gin?
Precisely this conundrum is how the idea for these monogram-esque decanter tags were born, which use a letter to signify the type of booze inside each decanter. "V" for Vodka, "G" for Gin, "W" for Whiskey, etc. They're like jewelry for the bar cart and will take the guesswork out of cocktail mixology this year!
With a short wood dowel or rolling pin, roll out the clay sandwiched between two layers of parchment paper until it's about 1/8" thick.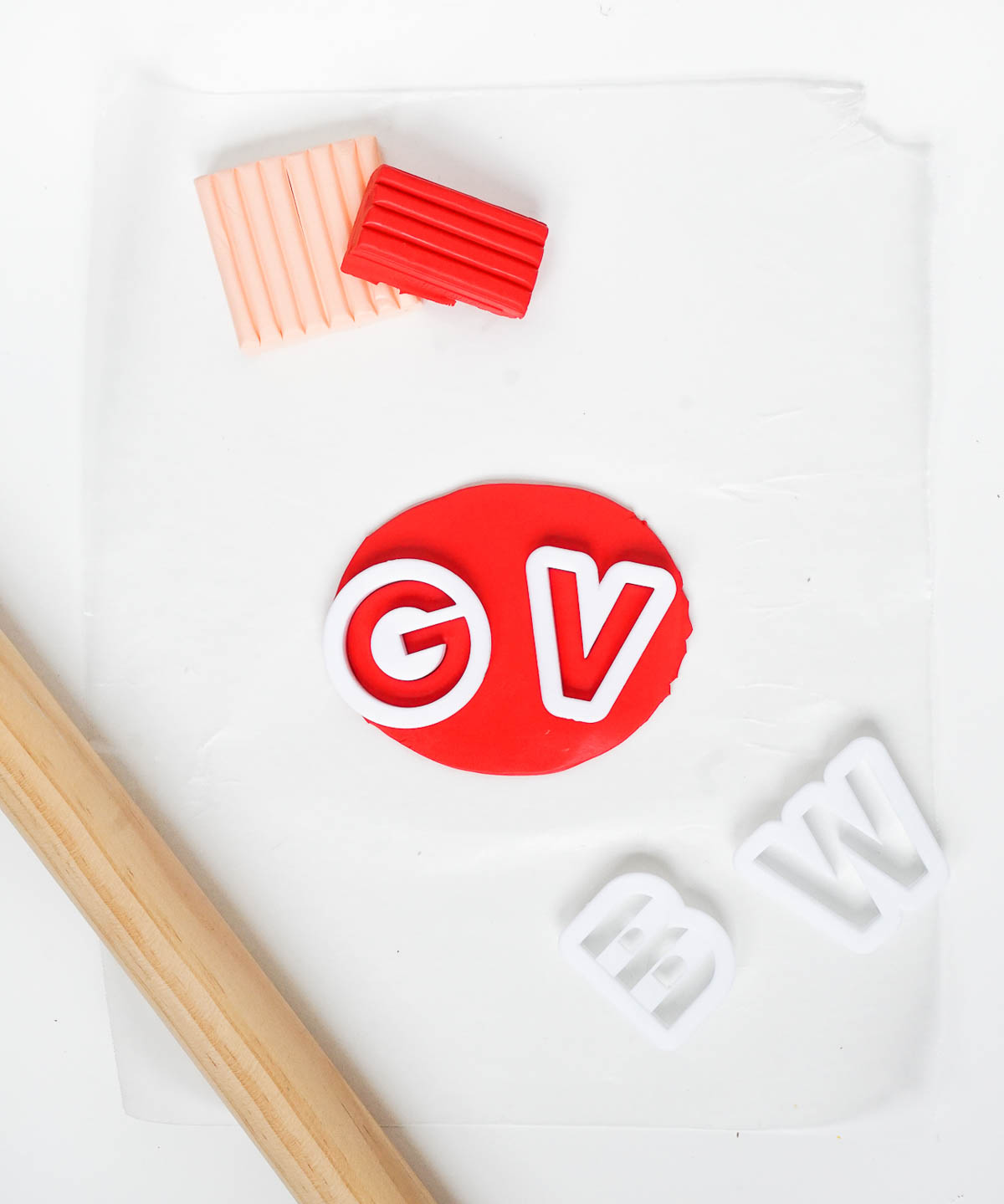 Cut out your desired letters with the cookie cutters, pressing quite firmly into the clay for a clean cut and then peeling away the excess clay.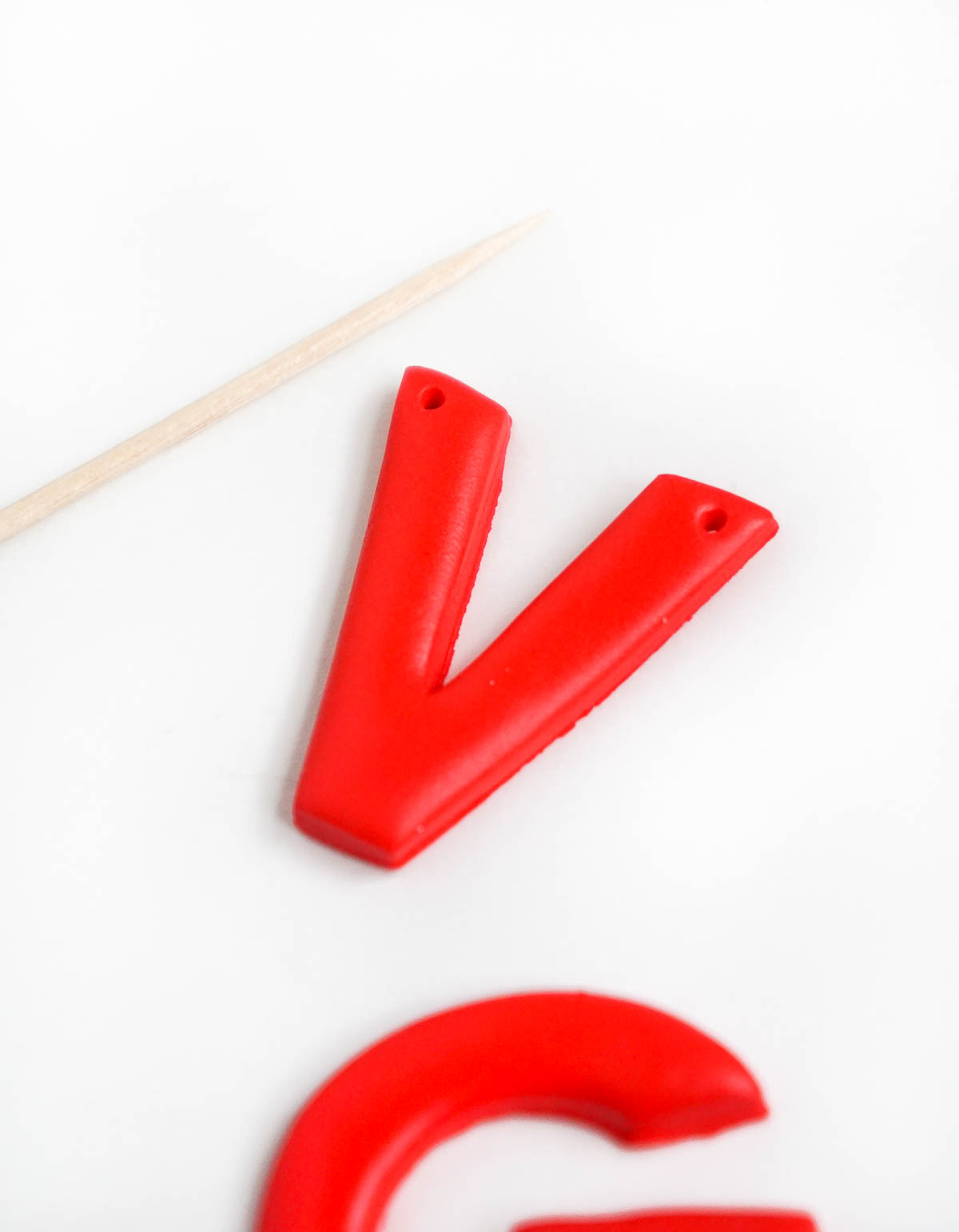 Use a toothpick to create holes for the jump rings at the top of the letters.
Bake on a parchment lined cookie sheet, at 275 degrees for 15-20 minutes. Allow to cool.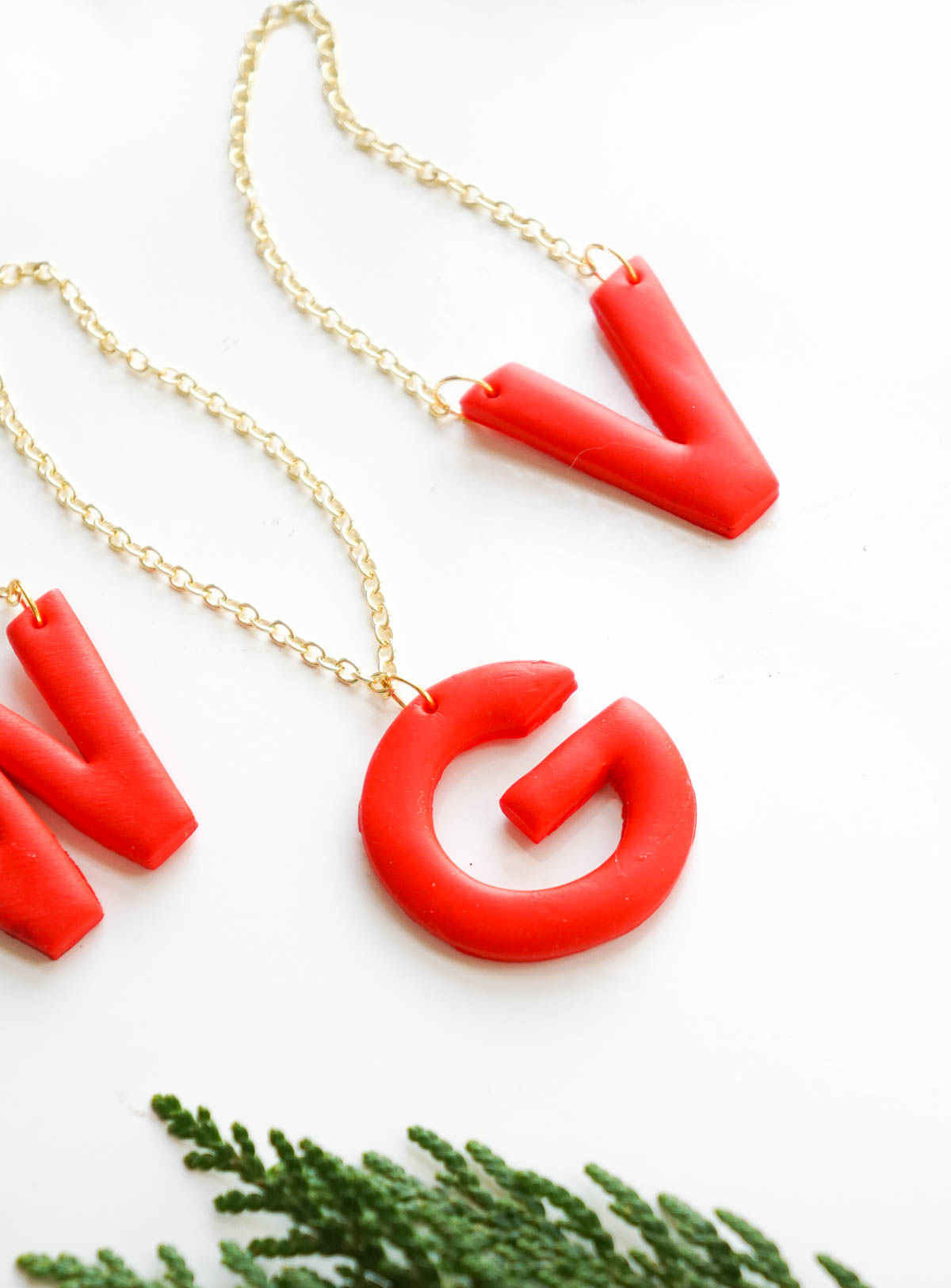 With wire cutters, snip the gold chain into 5″-7″ lengths depending on your decanter size & style. Hook jump rings into the clay letters, join with the chain and close up the jump rings.
Hang them around the neck of your decanters like a necklace, and that's all there is to it! If you'll be giving these a shot, make sure to report back on how they turned out!