If you were one of the kids that took school art competitions verrrrry seriously like me, then you're going to love today's post! We're making a DIY clay decanter as part of Patrón's "Art of Patrón" Bottle Art Competition, because who doesn't like a healthy dose of competitiveness to spice up their weekend DIY'ing?
That and the fact that you know we're always down to prep the bar cart with another pretty thing, and even better when you can up-cycle a bottle you've already bought for the occasion. Turns out that I'm still no clay artist though. It took me several tries to get a result I was happy with while also making sure the clay didn't crack while it dried. Alas, I'm going to share my air dry clay tips to save you some time, plus the full scoop on the contest so you can try your hand at it, too…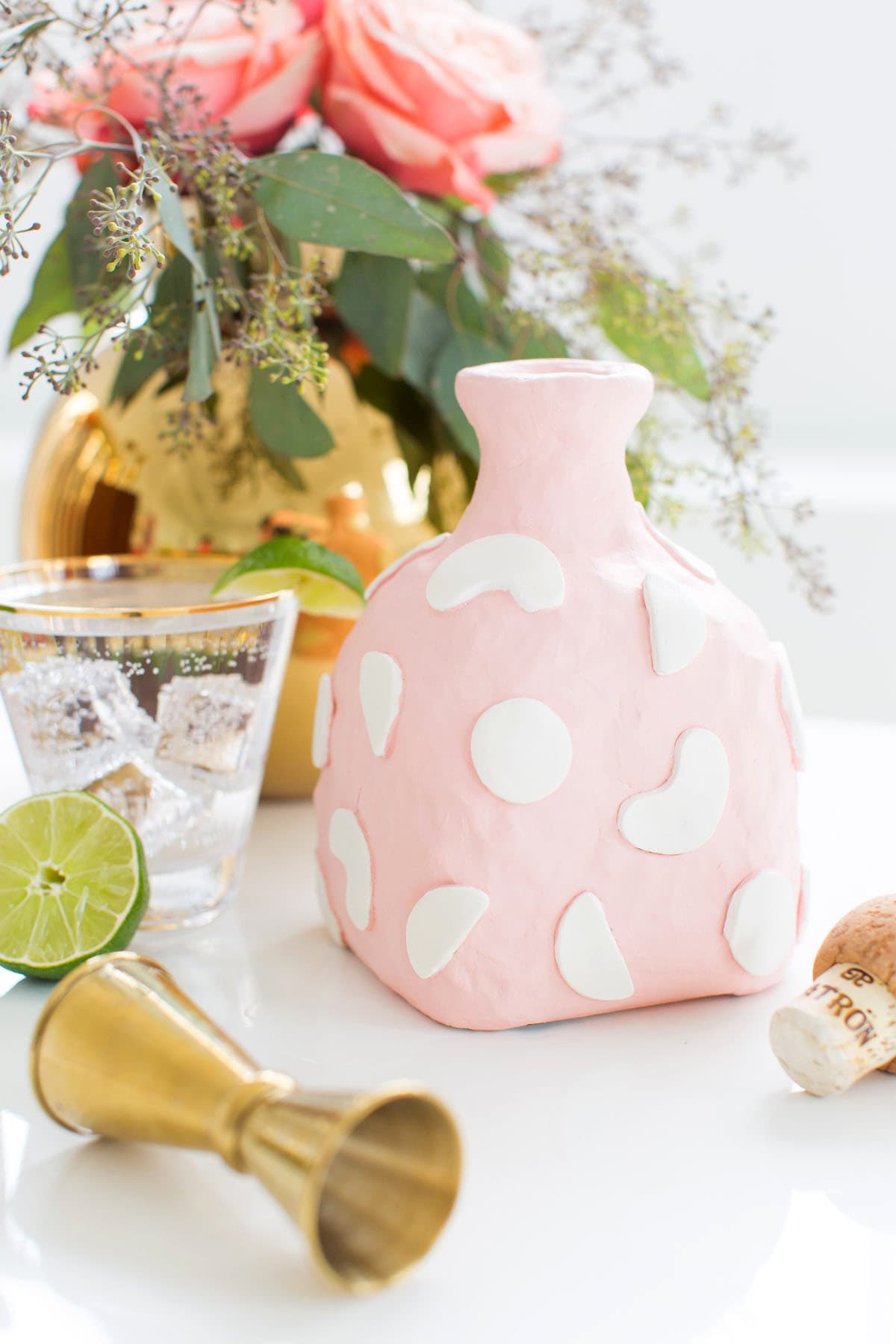 The whole idea is to put your own creative spin on Patrón's iconic bottle, share your craftiness online for everyone to ohh and ahh at, and wait to see if you're the Grand Prize winner of $10,000 or one of the nine finalists that will receive $1,000. Plus they'll share your work online for some extra bragging rights at your next cocktail party.
The contest runs now through October 14th, and you can submit your projects here (naturally you need to be 21+!). The sky is the limit really, so you can make it as big as a coffee table, or as small as tabletop artwork.
We're clearly hoping for the gold here, but some of you have already posted some seriously impressive art already. No pressure or anything, am I right?! Here's how we made ours—
Starting with your empty glass bottle, apply thick layers of the clay in sections pressing down firmly to blend them together. Make sure to leave the top of the bottle for last so that you have something to grip when you're blending and placing the clay.
I liked the look of the unfinished clay surface, but if you'd prefer yours to be smoother, you can intermittently use a wet foam brush to moisten the clay and smooth the surface with your fingers.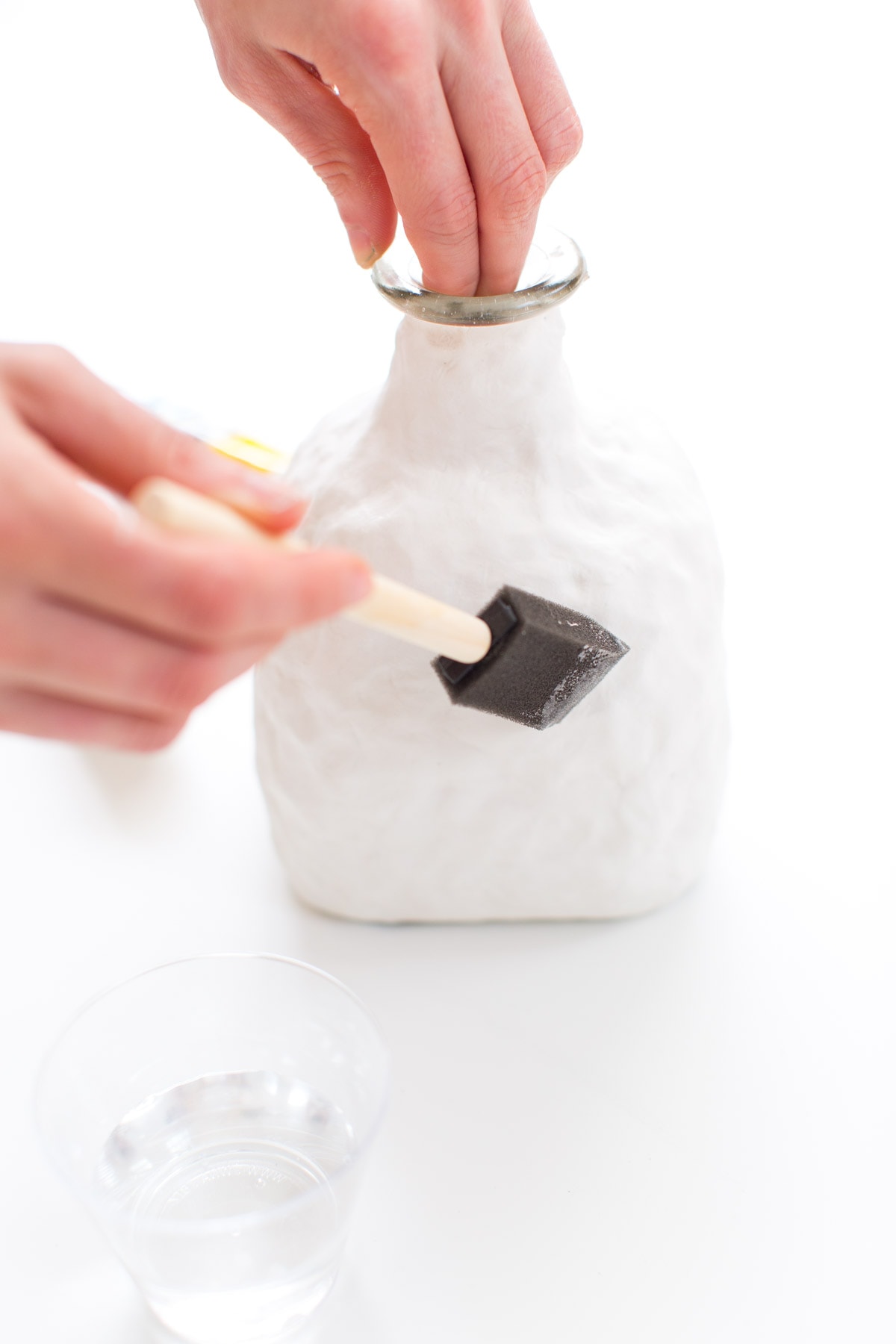 I also made sure to make the clay go down to the edge of the glass bottom, but didn't cover the bottom so that it had a nice even surface.
Once you've covered the majority of the bottle, you can finish the top lip. To add a little extra pizzaz, I cut out shapes using petite four cutters to place around the bottle.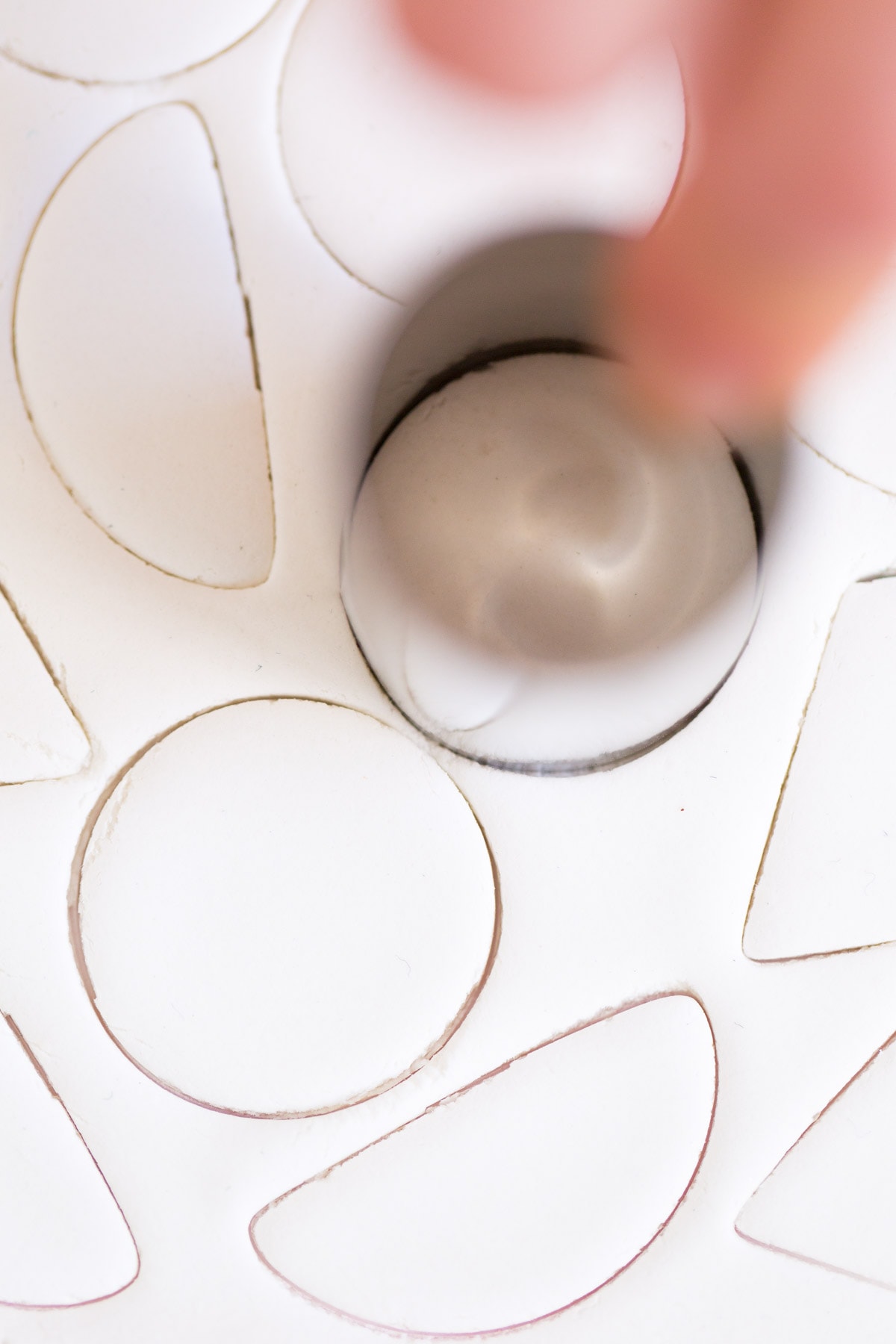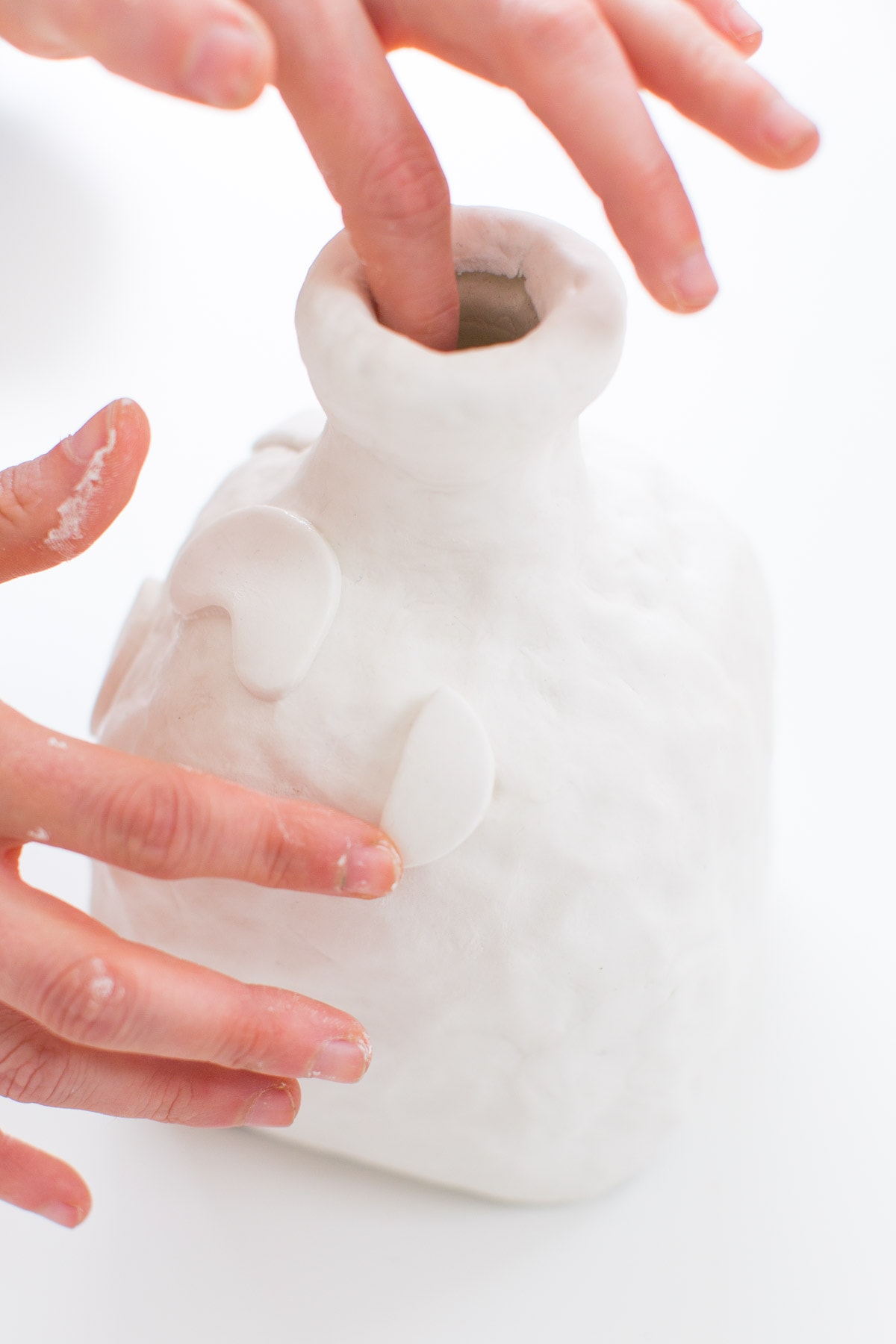 Let the clay dry for at least 24 hours, making sure it dries slowly. If it dries too quick you'll get cracks in the clay. To avoid this, you can wrap the finish piece is plastic wrap so that moisture evaporates really slowly. This means you'll also have to wait quite a few extra days for the piece to dry completely.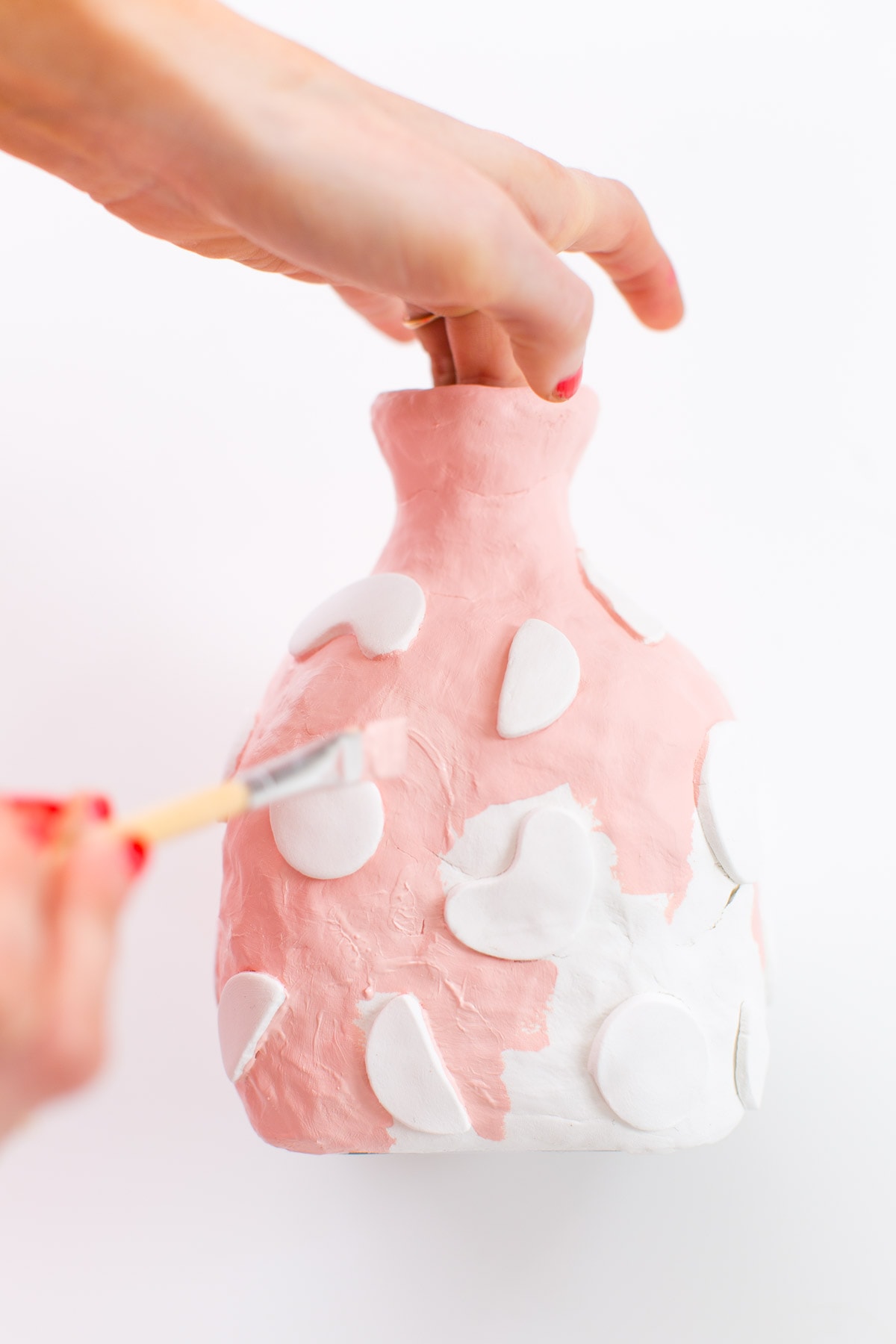 When it's completely set, you can use acrylic paints to some or all of the pieces. Next you'll spray the entire bottle with a coat of spray shellac — a food safe sealant— making sure to NOT spray inside the bottle. To avoid spraying inside the bottle, I stuffed a ball of paper napkins in the top.
Now you have a completely food safe, custom decanter for your next party!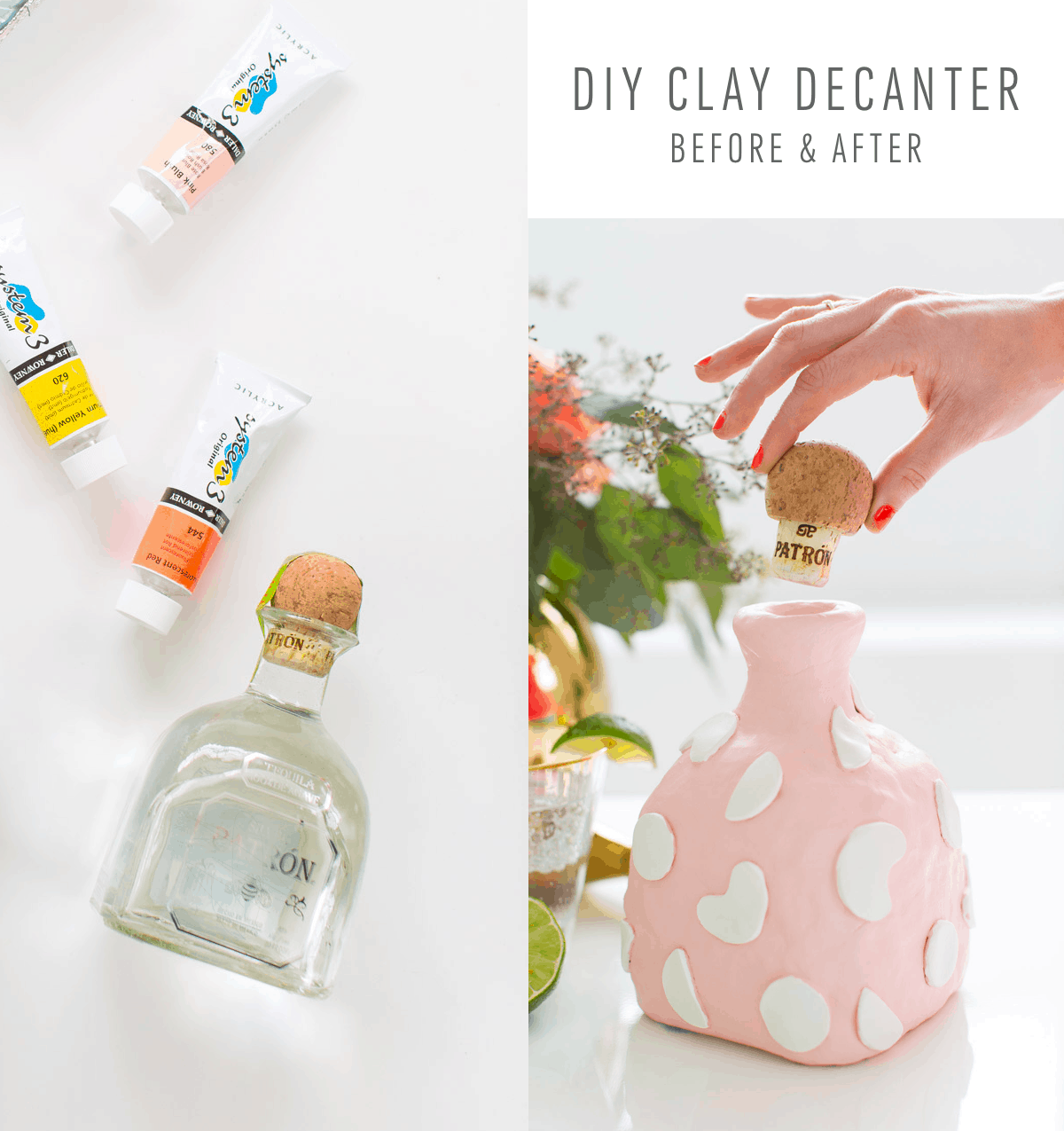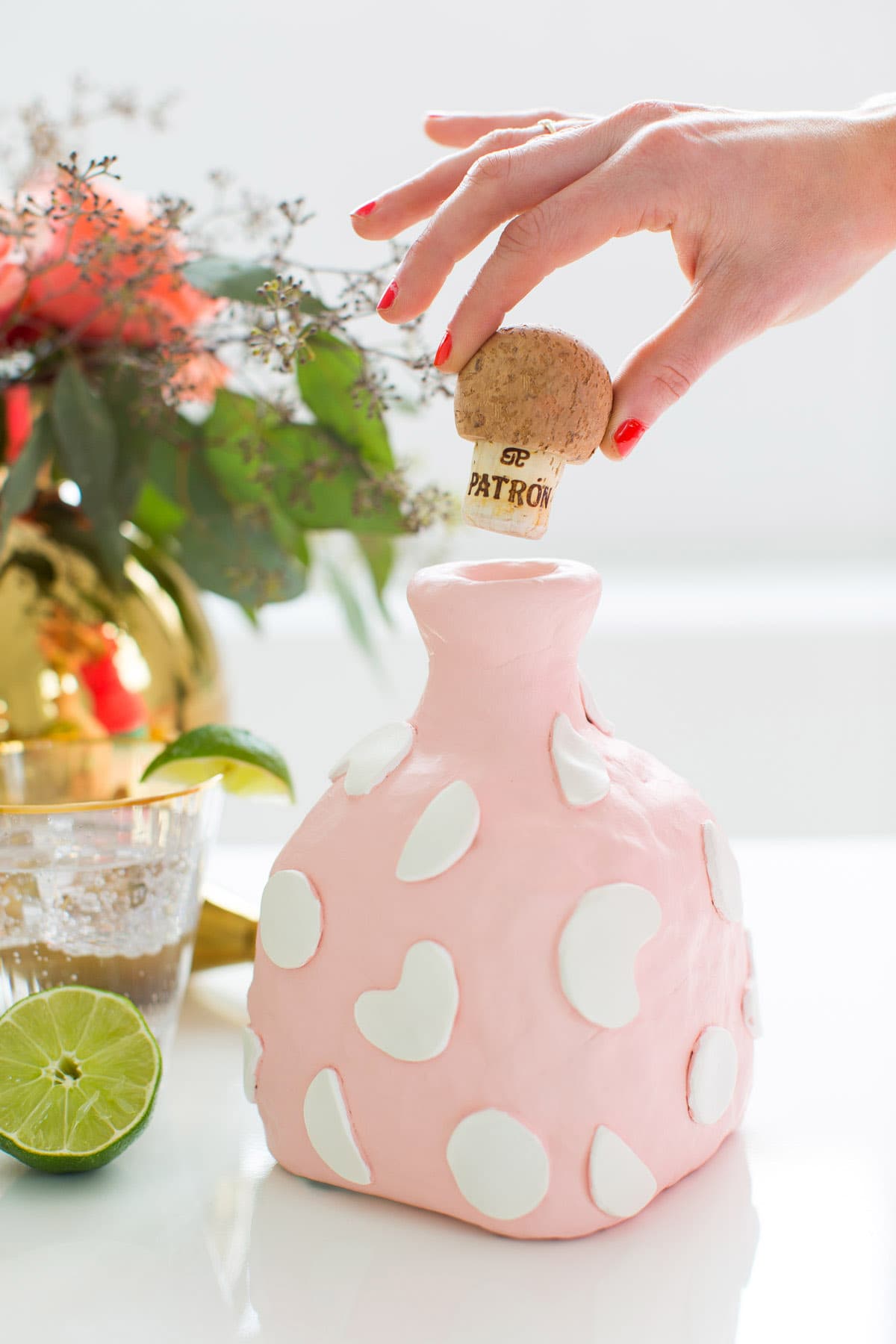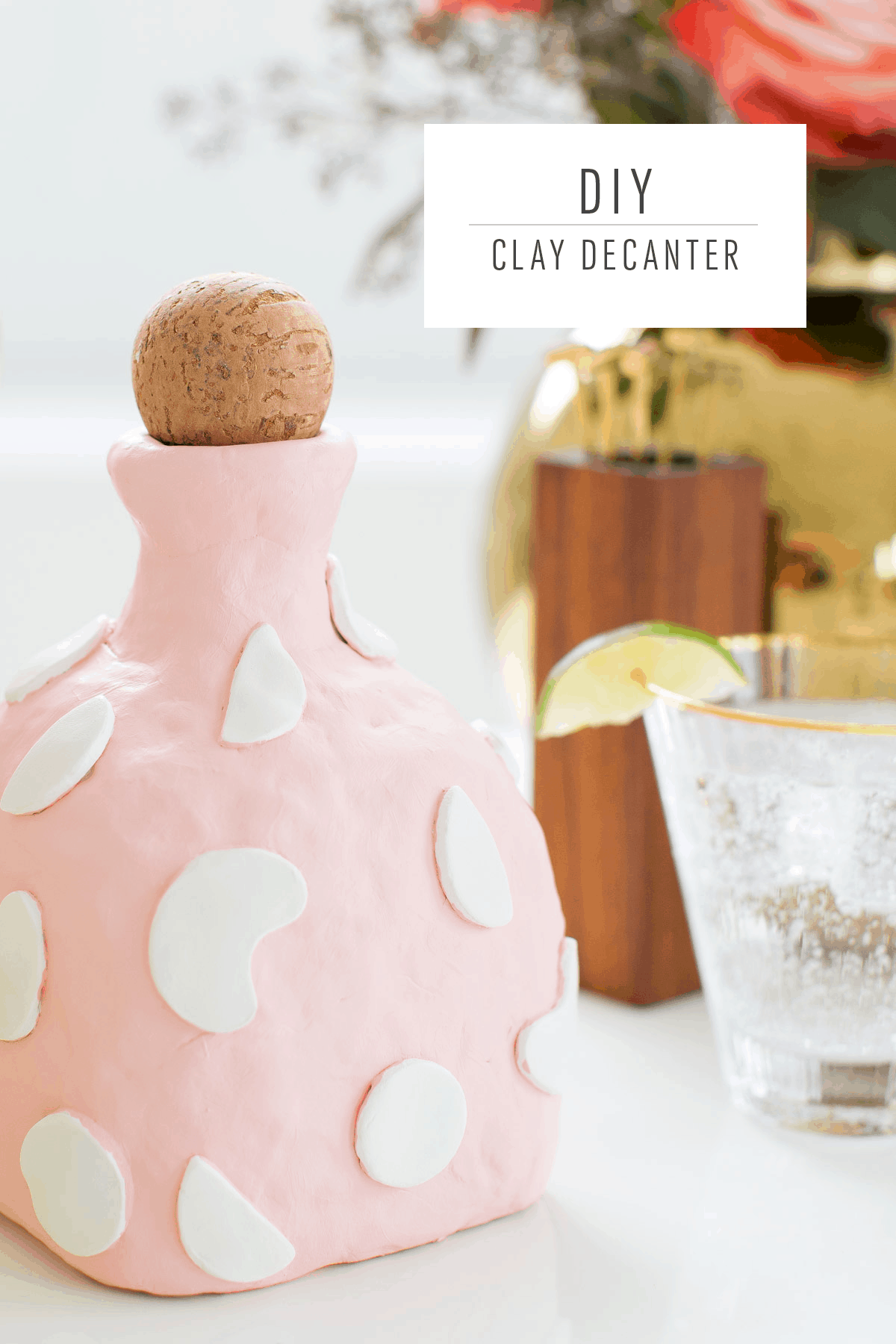 Last but not least, you can fill your decanter with any of your party favorites for a bar cart statement piece. What do you all think? We're excited to see some of your projects, so be sure to tag us so we can follow along on the competition with you!
And thanks to Patrón for partnering with us to bring a little contest excitement to your inboxes!