Weaving is definitely having a moment right now. You mostly likely have seen it as a wall hang, on Pinterest, or maybe you have already have some woven decor of your own.
Weaving is so much fun because it can come in so many different forms, for example you can hang a nice tassels chandelier, lay a woven rug or (my personal favorite) add a fringe on to a throw pillow.
I, Amaryllis, am a throw pillow fanatic! So it was only a matter of time that I combined two together!
I'm so excited to share with you this DIY yarn fringed throw pillow. It's so easy and customizable. You can use any color yarn you like to match your room decor and easily create different designs.
You can even make yourself a whole set of throw pillows with different designs!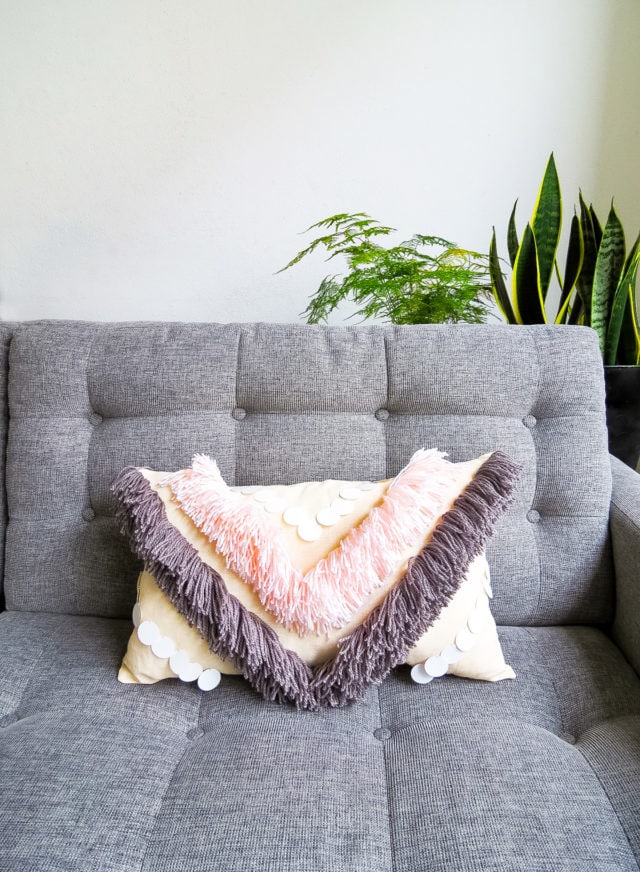 Cut two rectangles of 12×20 inches to make the cushion.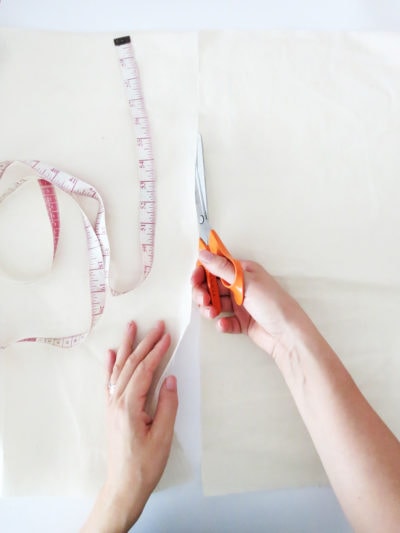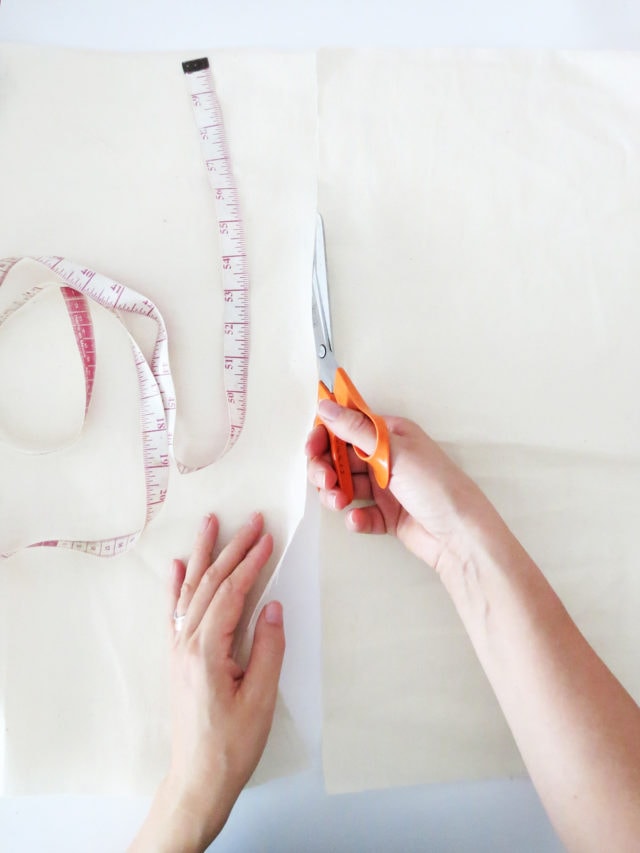 Take the fabric piece that you will use for the front of the cushion and trace a line where you want to sew the yarn fringe.
I made a V shape centered in the fabric rectangle.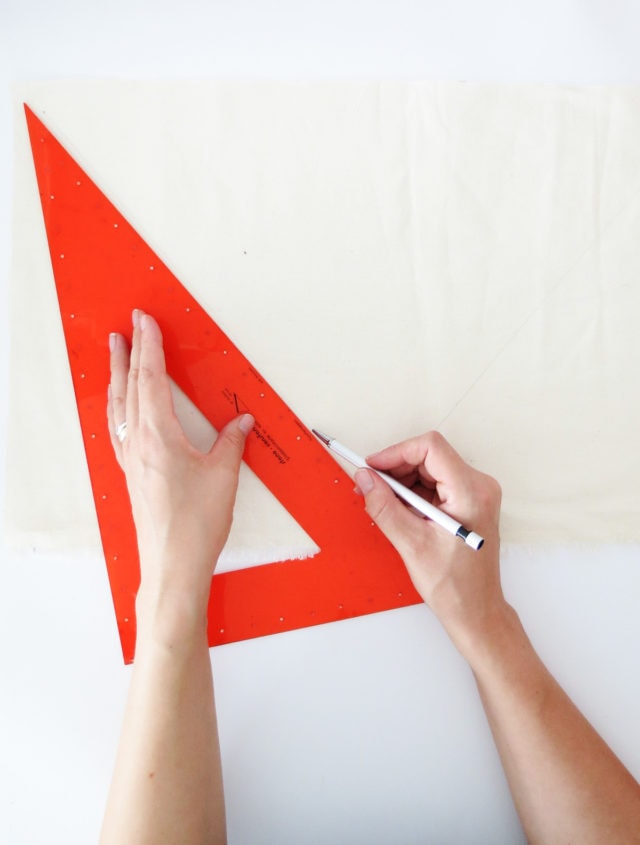 To easily make fringes with the yarn, you need to create a template.
Cut a rectangle of 9×4 inches in the cardboard, and in the center make a slit of 7×1 inches.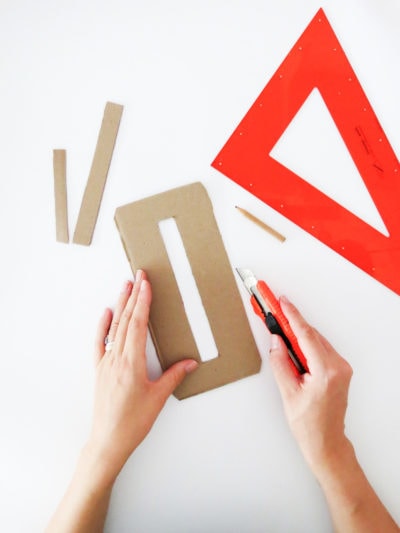 Start wrapping the yarn around the cardboard template.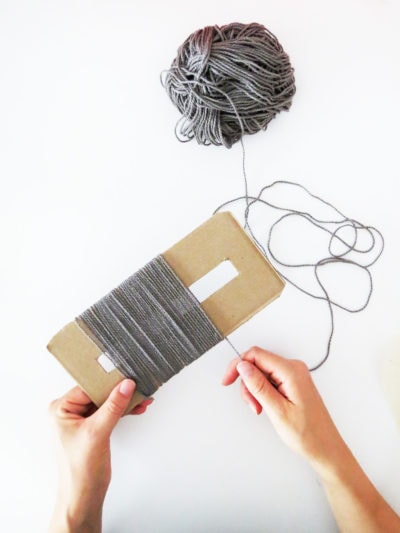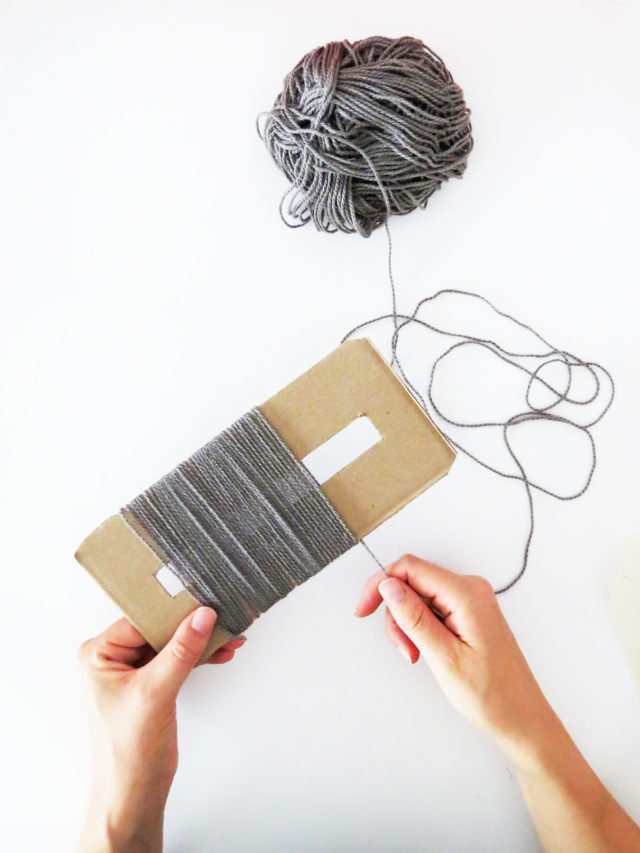 Once the yarn covers most of the template, place it on your fabric. Center the presser foot in the slit and sew following the line you previously traced on the fabric. Use small zigzag point so that the yarn is well stitched with the fabric.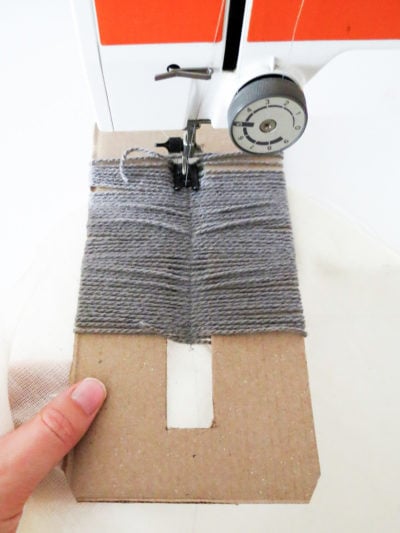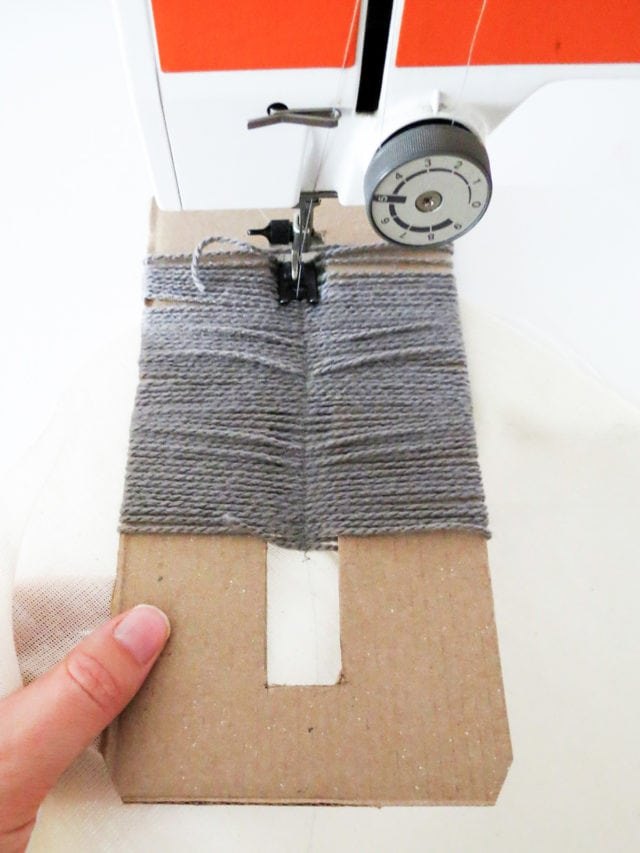 Cut the yarn following the sides of the cardboard, and remove the template! Now you have your first row of fringe.
Repeat the process as many time as needed to complete your design.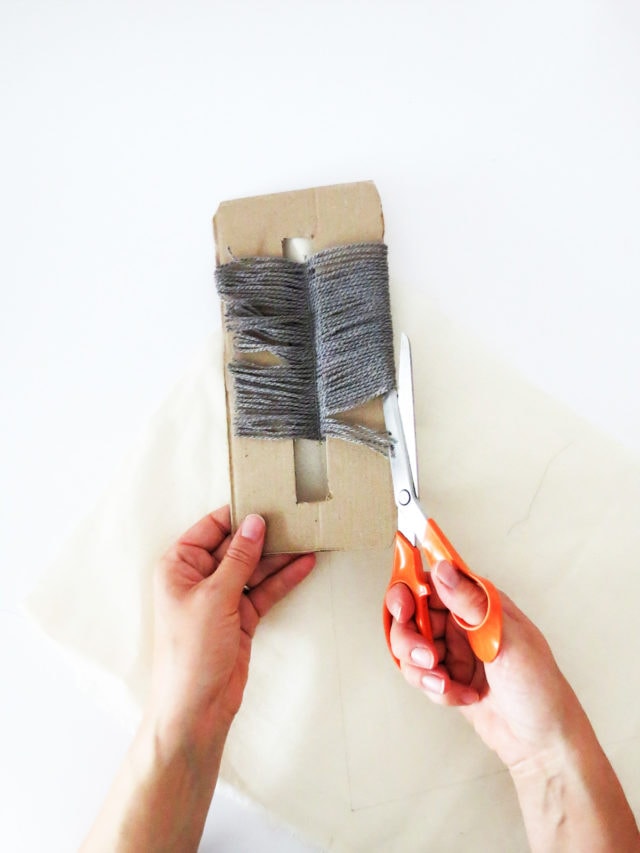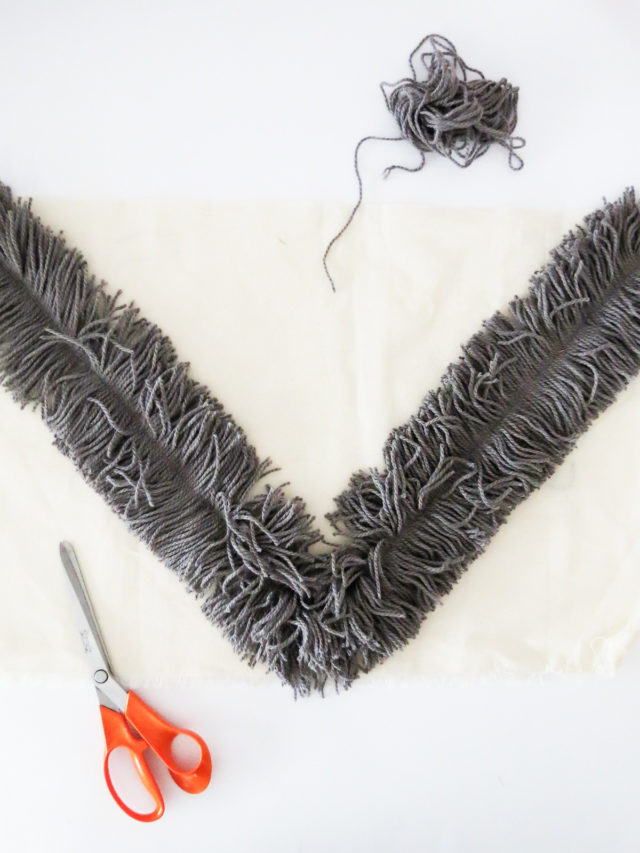 Feel free to go wild by making several fringe lines with different yarn colors or adding more texture by sewing a few beads or some sequins!
Just have fun with it!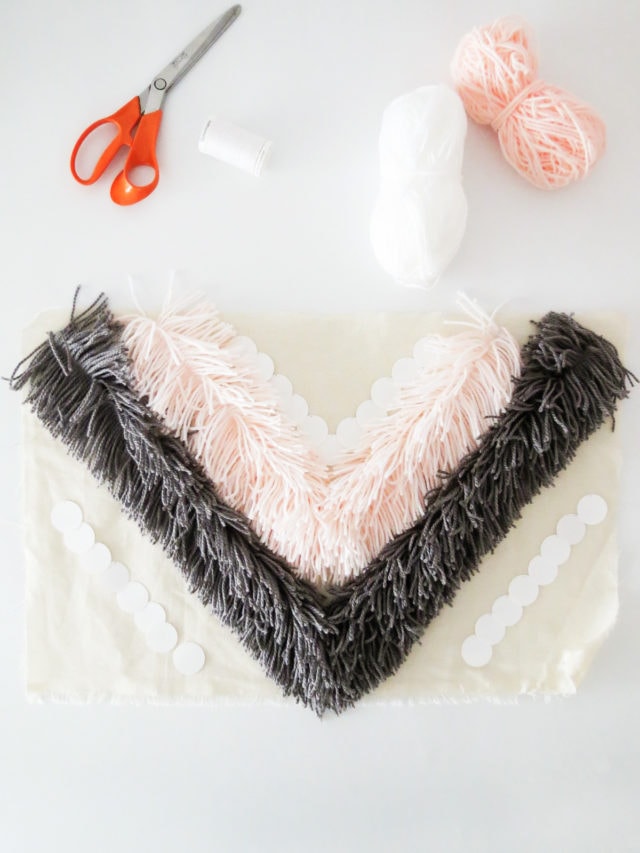 Once you are happy with the design, you need to finish sewing the cushion.
Place the second fabric rectangle on top of the decorated one, both right sides turned inward. Pin the edges together and sew along, leaving an unsewn gap of 5 in.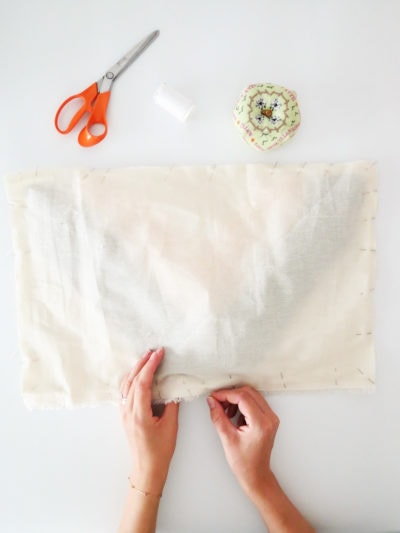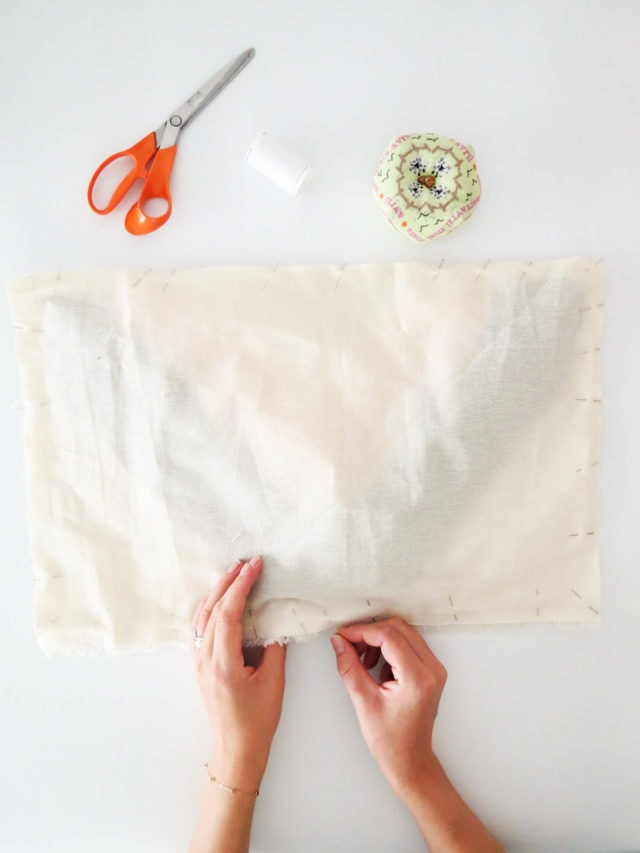 Turn the cushion through the 5 inches opening to have the right side out and fill it with the foam.
When you are done filling, pin both side of the opening together and close it with a few hand stitches.
All finished! Now your DIY yarn fringed throw pillow is all ready for your couch, sitting area, or wherever you decide to style it!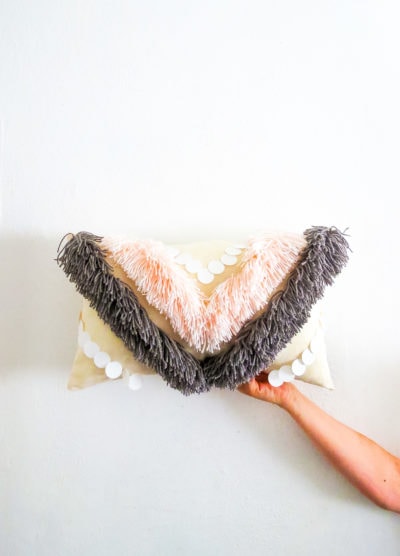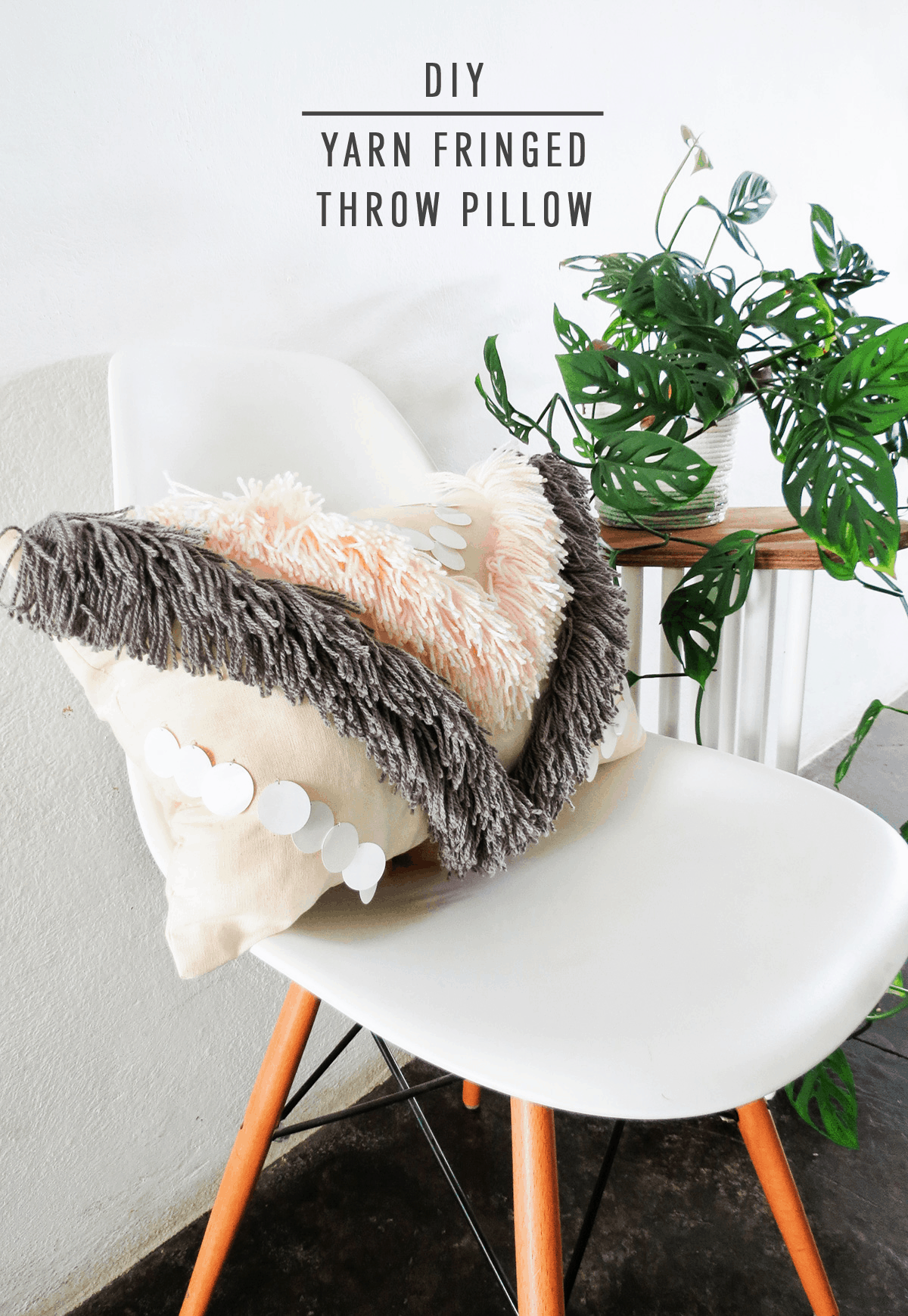 How fun is this? I love that there's no strict pattern about it, but can be any style you want it to be.
Not only is it a great way to dress up your space, but it also would make for a great gift! What do y'all think?
Amaryllis Buffin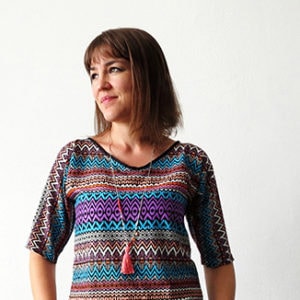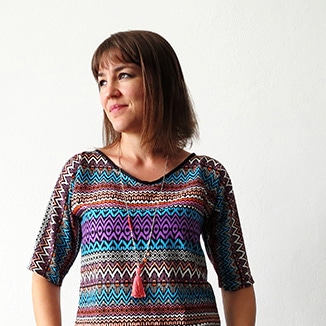 Amaryllis is a DIY addict and the creative mind behind Ohoh blog She likes to make home decor, lighting, and furniture projects. Whatever she has on hand is inspiration to create, feeding her serious addiction to upcycling.