DIY Minimalist Flower Wall Hang — Want to add some florals to your simple decor? This DIY Minimalist Flower Wall hang is a perfect and easy way to add a touch of nature to your home…..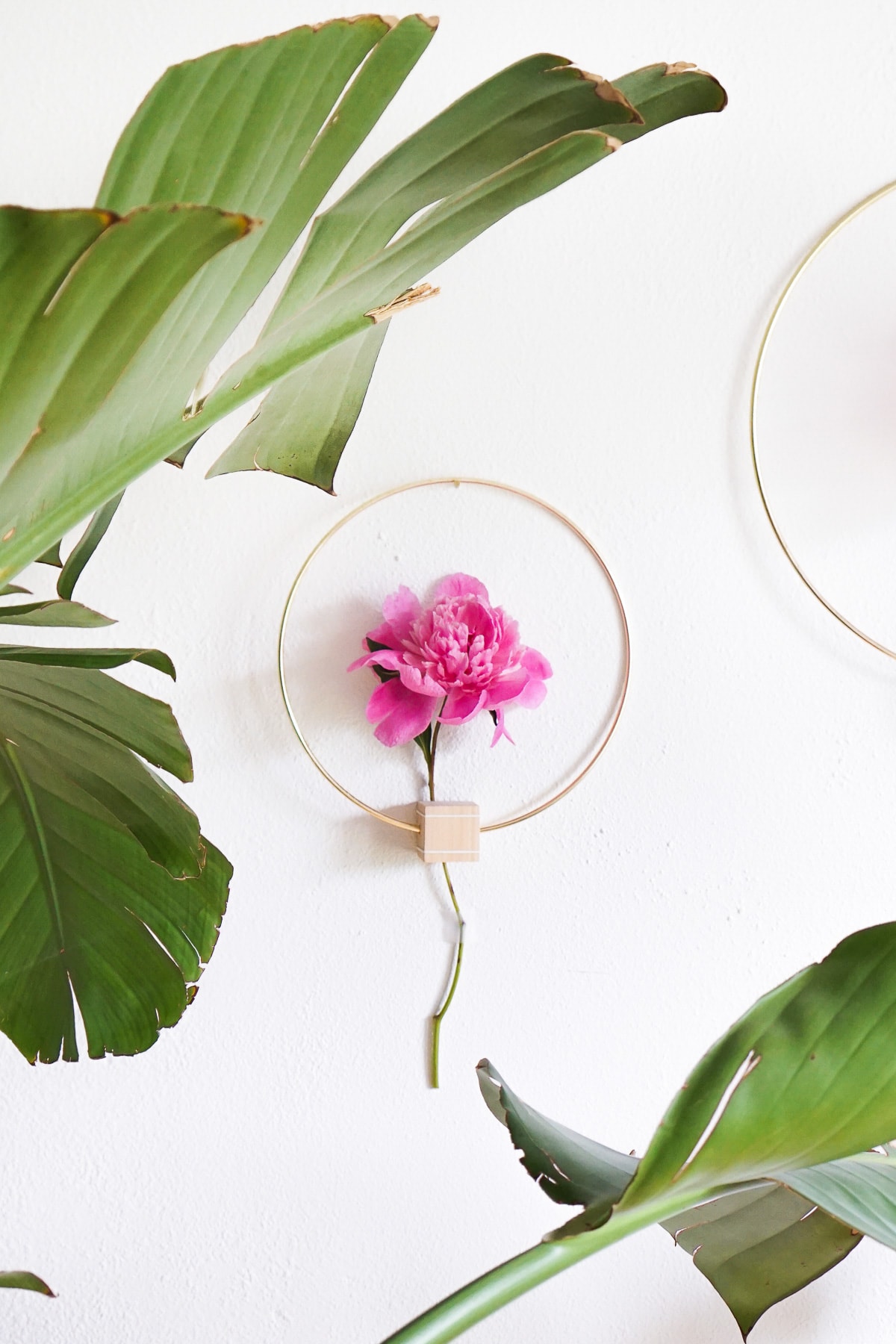 My backyard peonies are blooming up a storm right now, and they're just too pretty not to snip a few and bring them inside to enjoy them around the clock. Inspired by their flora-abundance (see what I did there?), I've been finding creative ways to display them in different parts of the house.
These minimalist vases made merely with gold hoops, wooden shapes, and rubber bands are a pretty cool alternative. The simplistic design allows the organic lines of the flowers to really sing, and I, Erin, can't think of a prettier way to deck the walls for Summer.
If your garden is currently in bloom, this simple DIY minimalist flower wall hang will definitely capitalize on all that seasonal goodness!…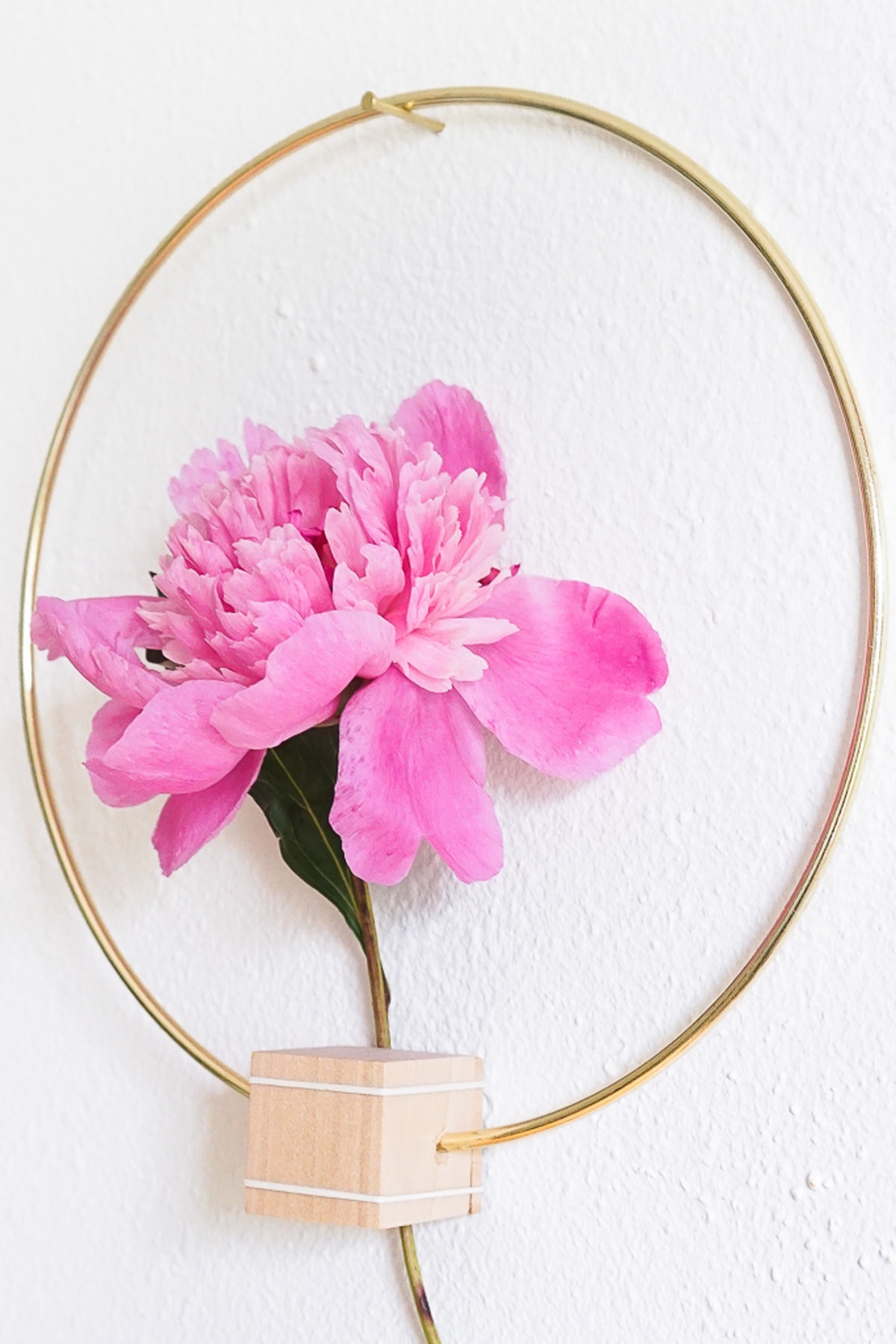 Materials Needed To Make A DIY Minimalist Flower Wall Hang
Electric Drill
Clear Tape
Mini Rubber Bands
Fresh Statement Flowers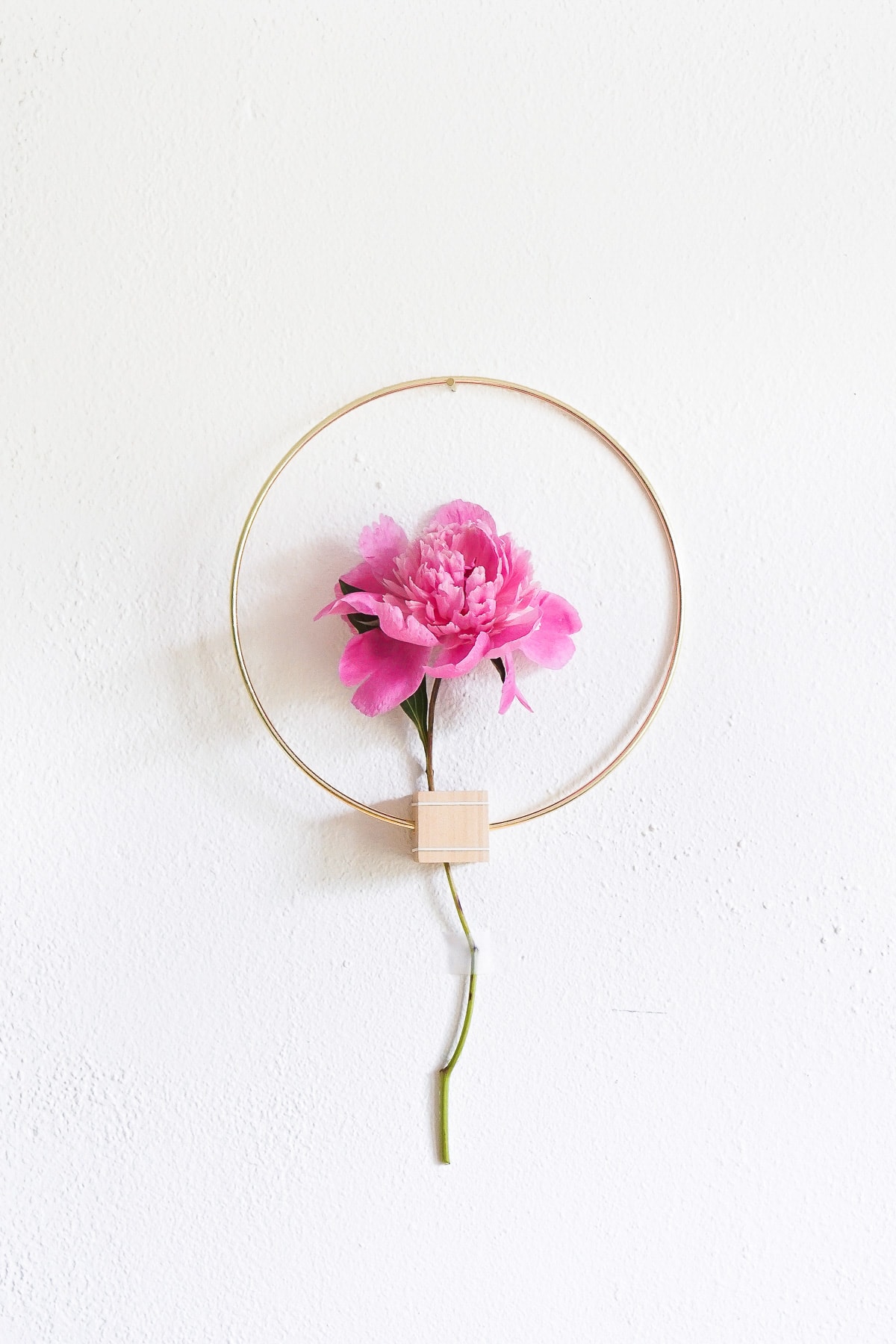 How To Make A DIY Minimalist Flower Wall Hang
Snap apart the location where the ends of the gold hoop connect.
Drill a hole through the wooden cube. Locate the midpoint of one edge of the cube, and measure 3/8" inward. Make sure to drill straight down.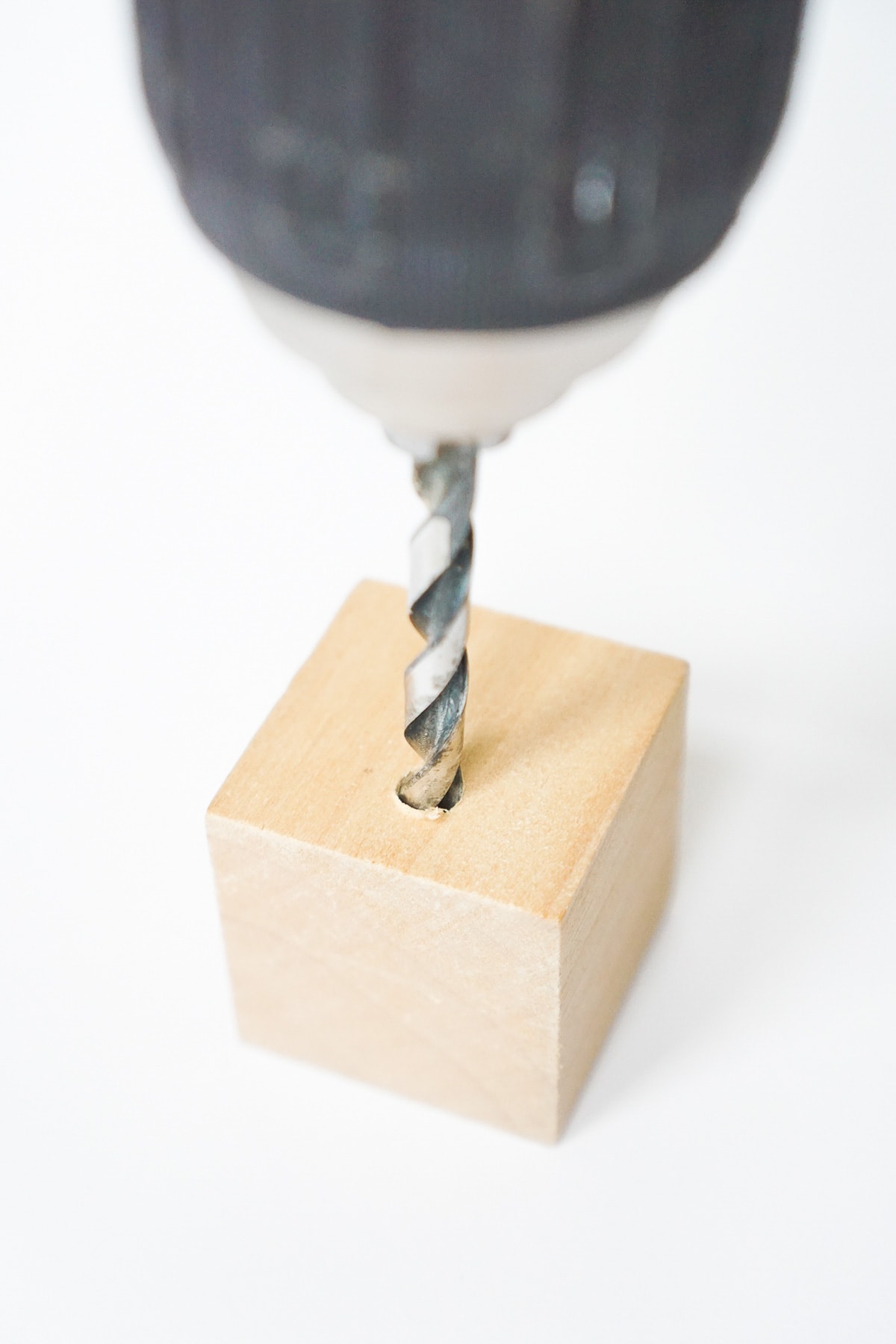 Slide the cube onto the metal ring and reconnect the two ends of the metal hoop with a piece of tape.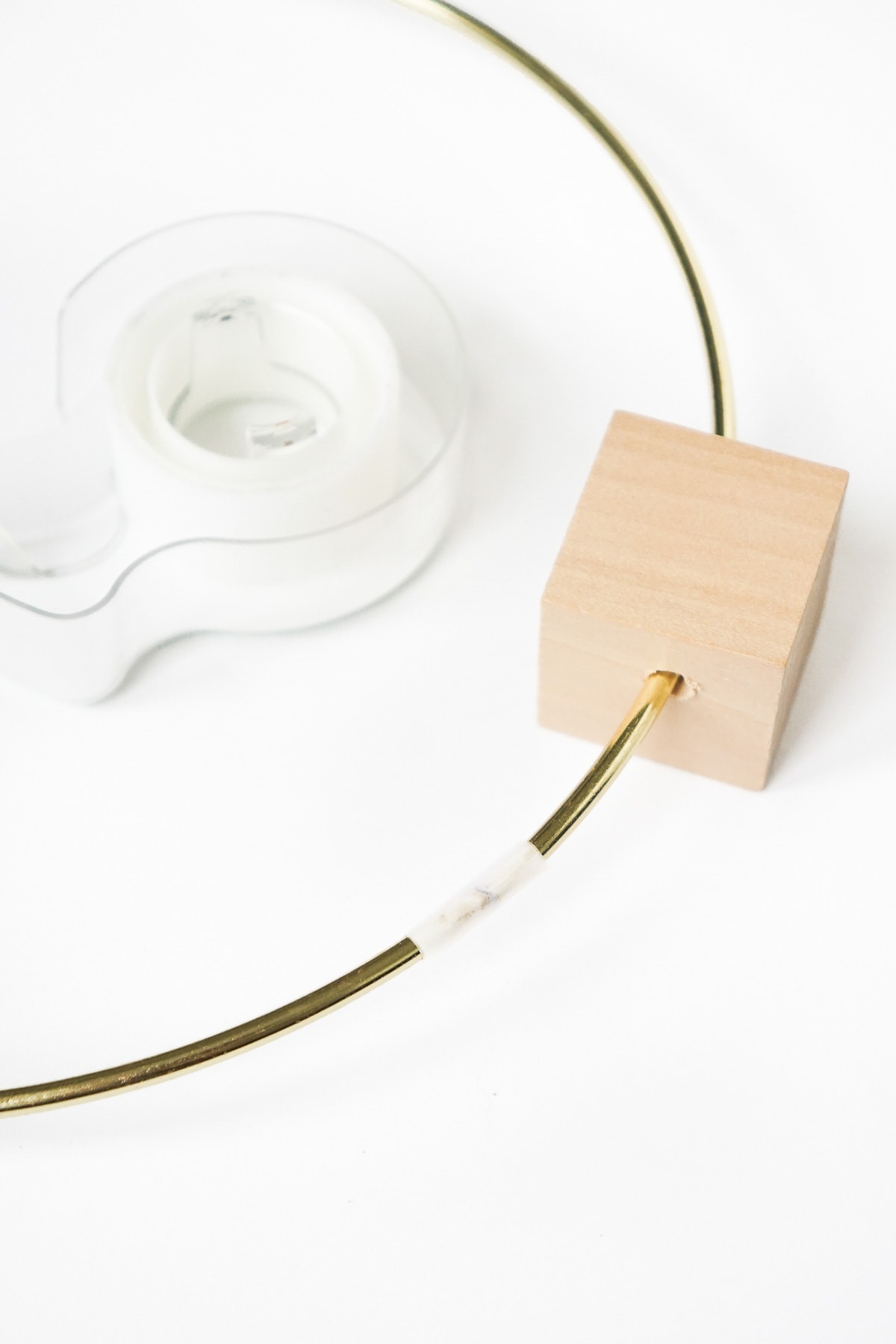 Place the square wood chip on the back of the wood cube and secure in place with two small rubber bands.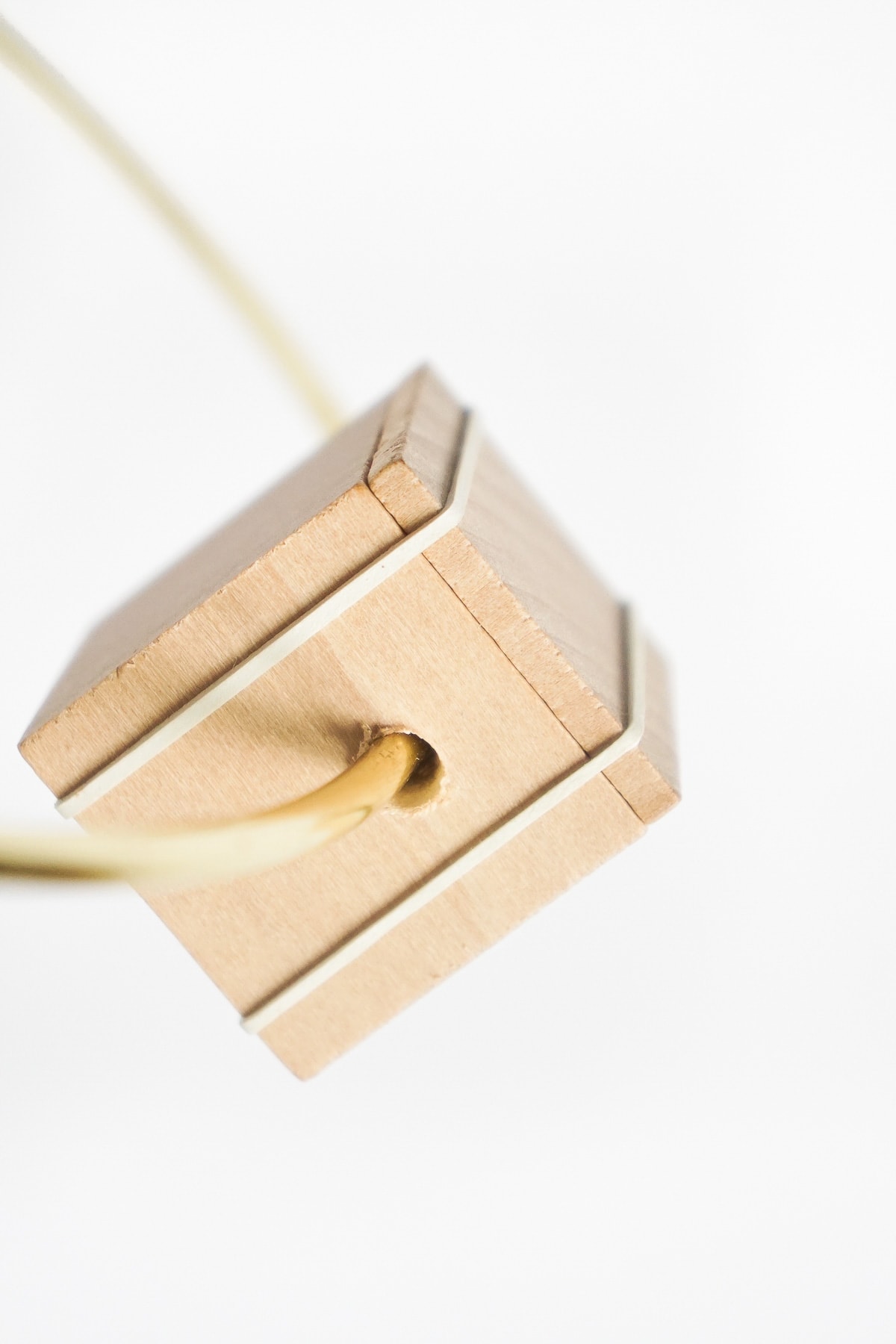 Slide the flower stem between the cube and the chip and center the bloom in the middle of the metal hoop.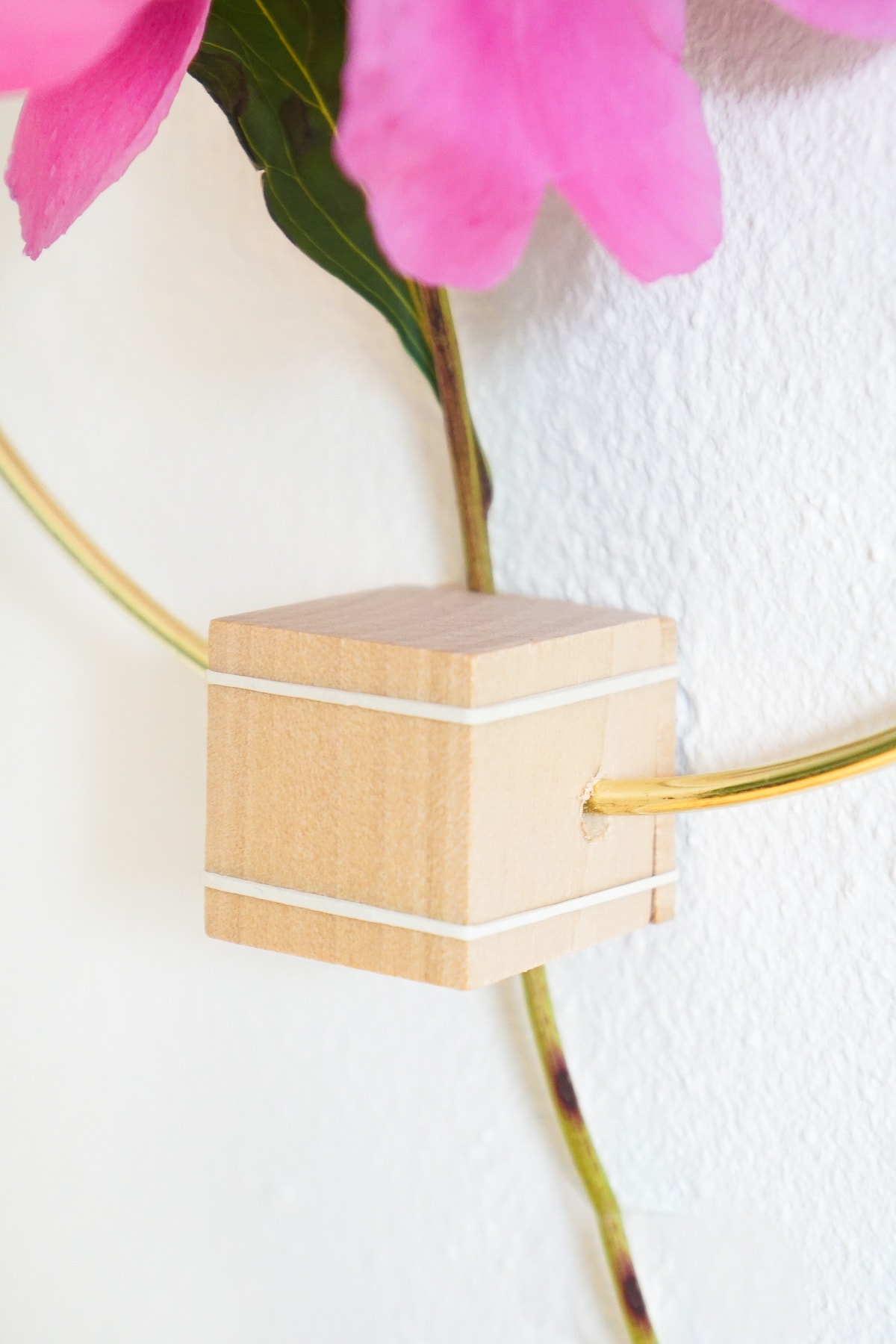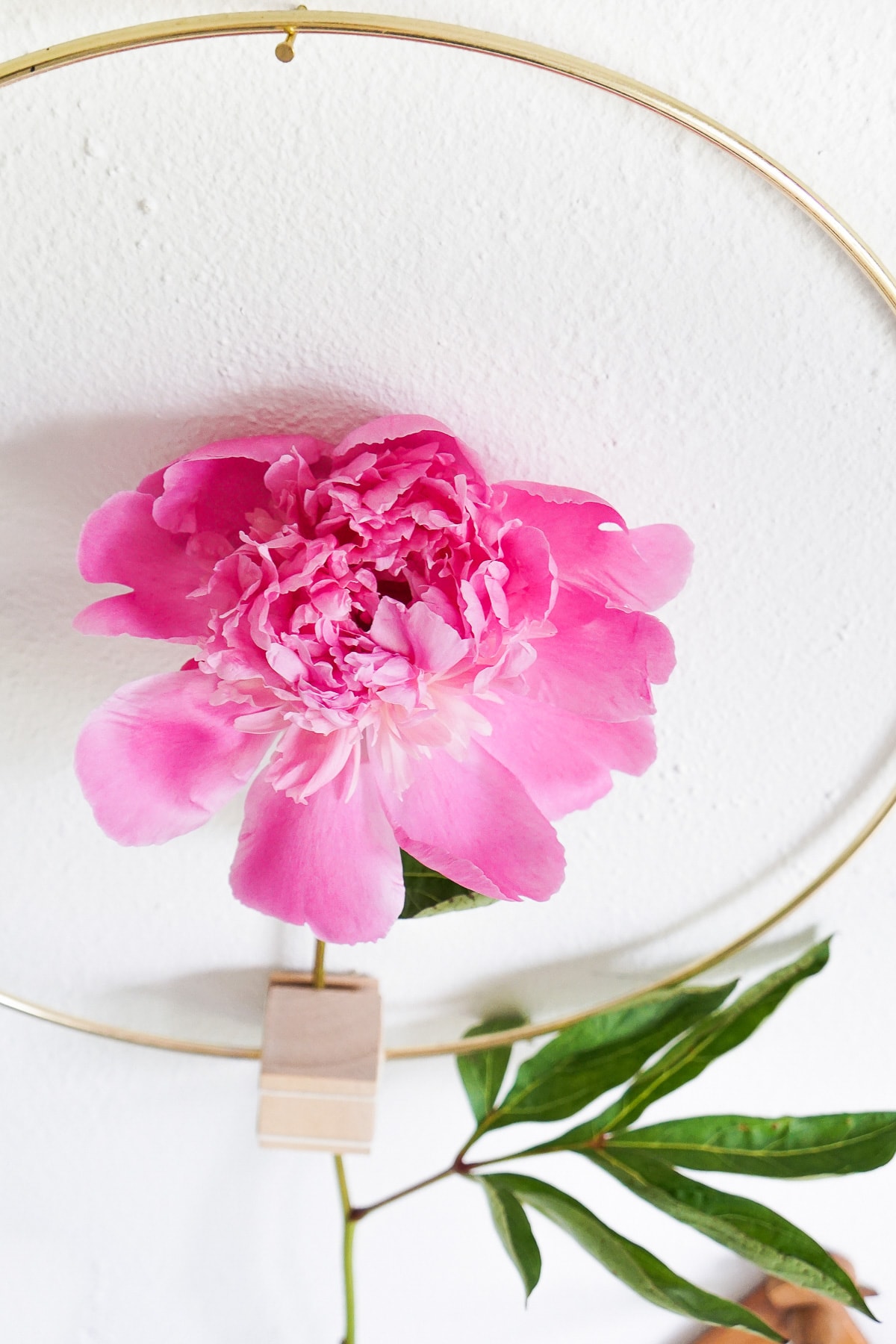 Now you are ready to display your wall hang! If you would like more flower longevity then I would suggest using a fake flower.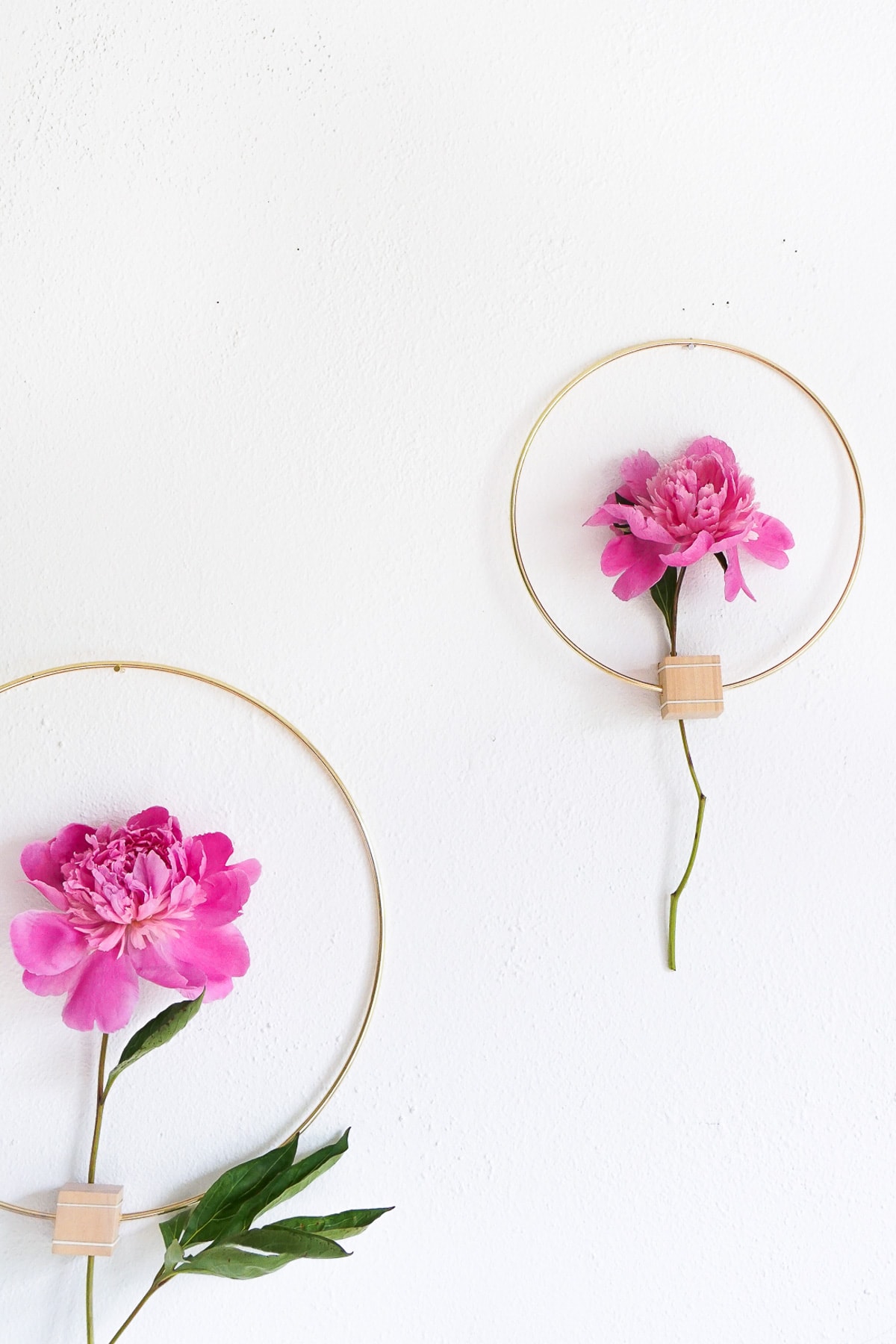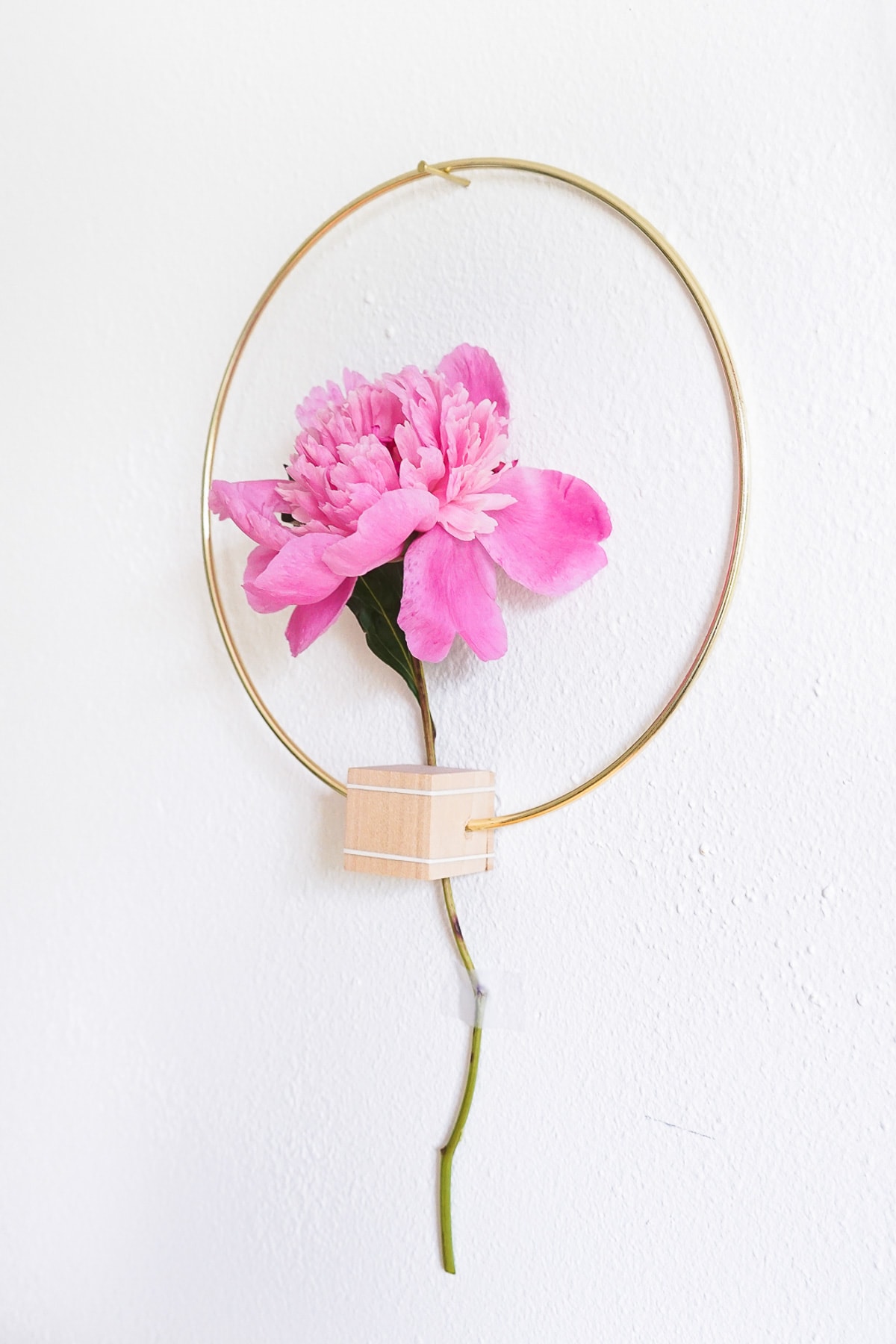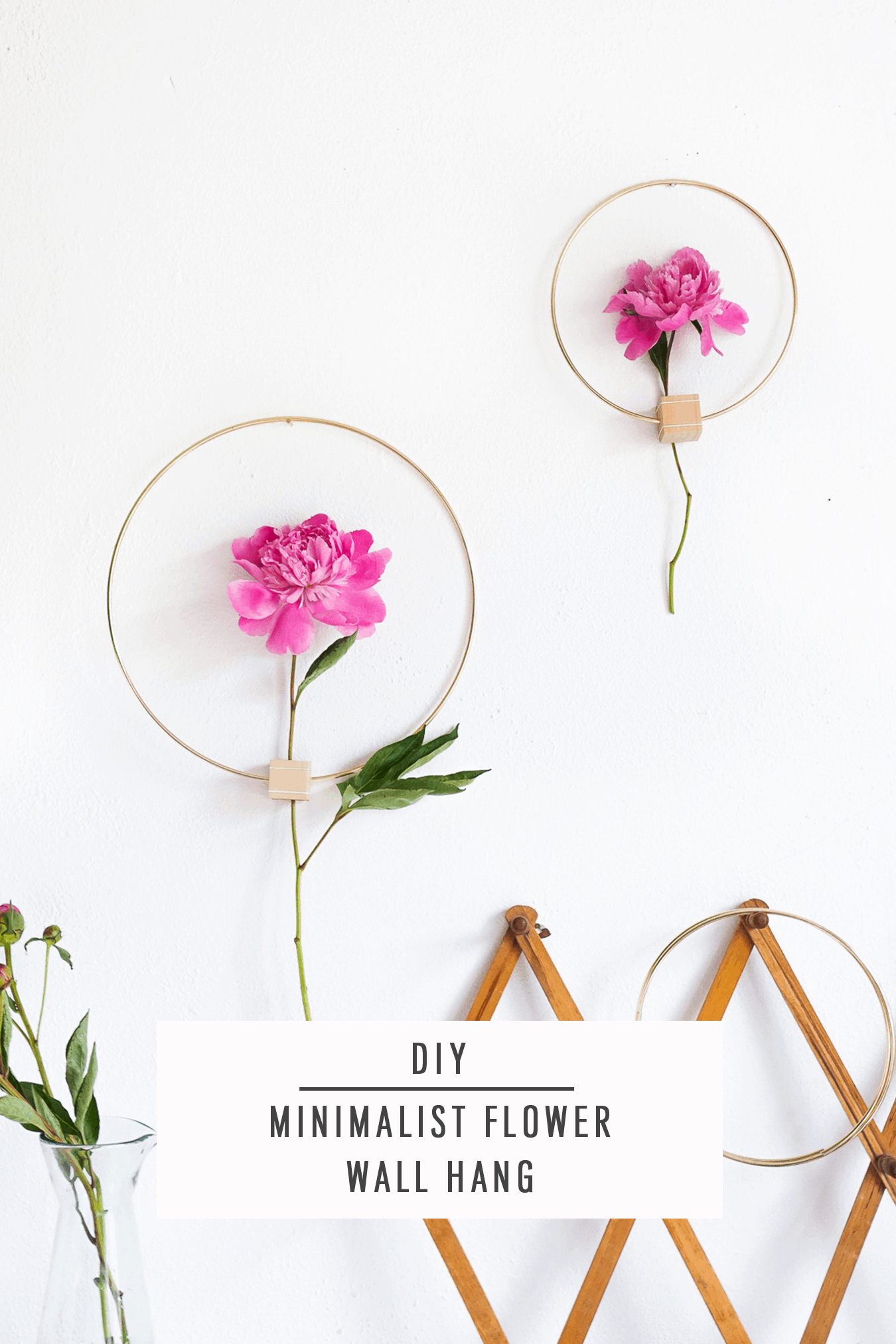 I love how the minimal design allows the peonies to be the star of the show! But then again, when are peonies not the star of the show? What flowers would you use? If you're looking for another way to add some greenery to your wall decor, check out this DIY Green Foliage Sign!…
Erin Francois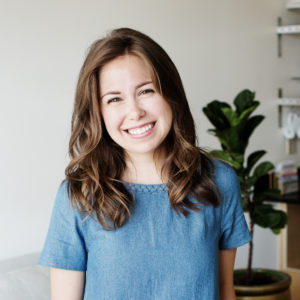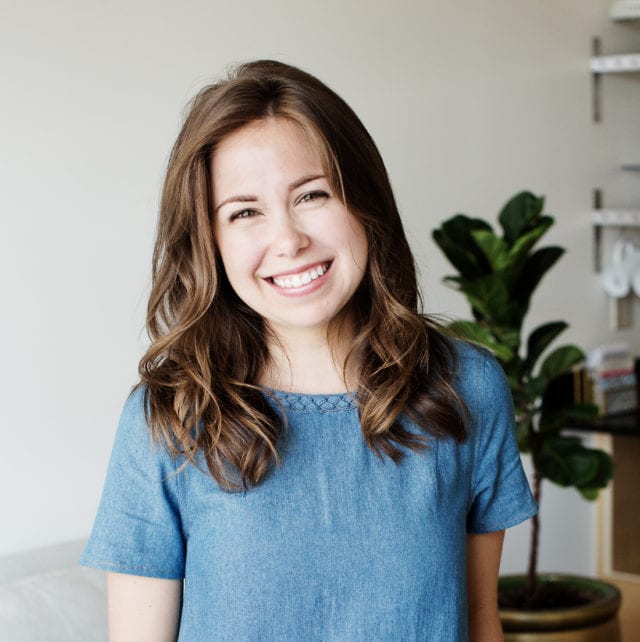 As a diy-er to the very core, Erin calls upon her interior design background to create pieces for the home that work to add beauty, function and a loaded dose of handmade soul to our everyday.