DIY Fabric Wall Hanging — If you're looking for a statement piece of wall art, this DIY fabric wall hanging is a super inexpensive craft project for updating your home decor!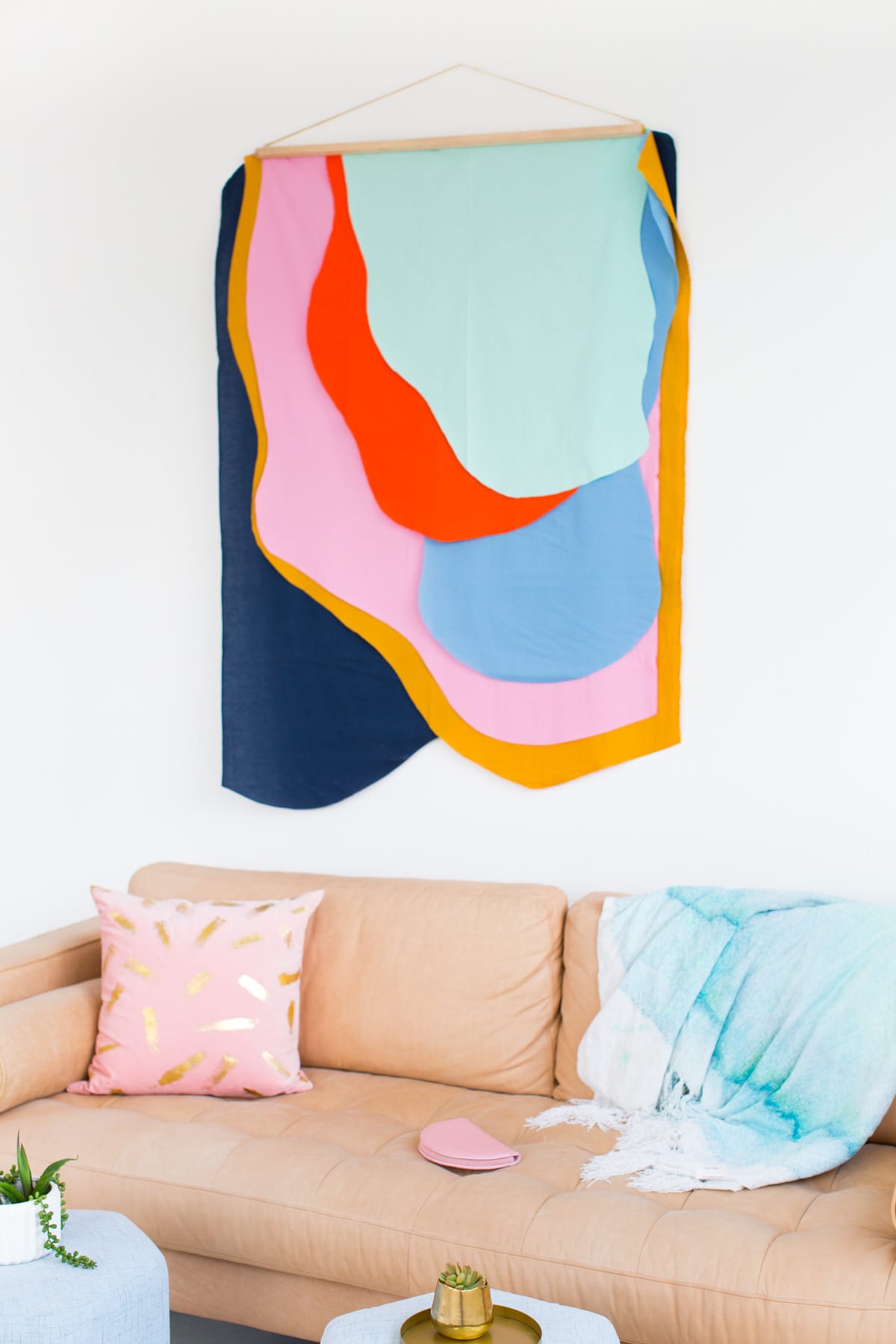 When all else fails, make a wall hanging! Or at least it seems like that's my new life motto these days, haha.
I needed a cool backdrop for our DIY charity workshop last week, and I whipped up this DIY fabric wall hanging to go with our color scheme. I loved it so much I couldn't resist making it into it's own DIY post!
It doesn't get much better than custom colors, abstract lines, and a giant statement piece for your walls.
All in all I think this cost me a total of $75 to make, which is basically unheard of in the realm of fabric wall hangings these days. Not to mention it's about 5.5 feet tall and 3 feet wide!
You'll have to wait to see how I styled it for the workshop, but until then, here's how to make your own in under an hour. Plus I busted out our DIY gold base stools for styling this again, too!…
How to Make a DIY Fabric Wall Hanging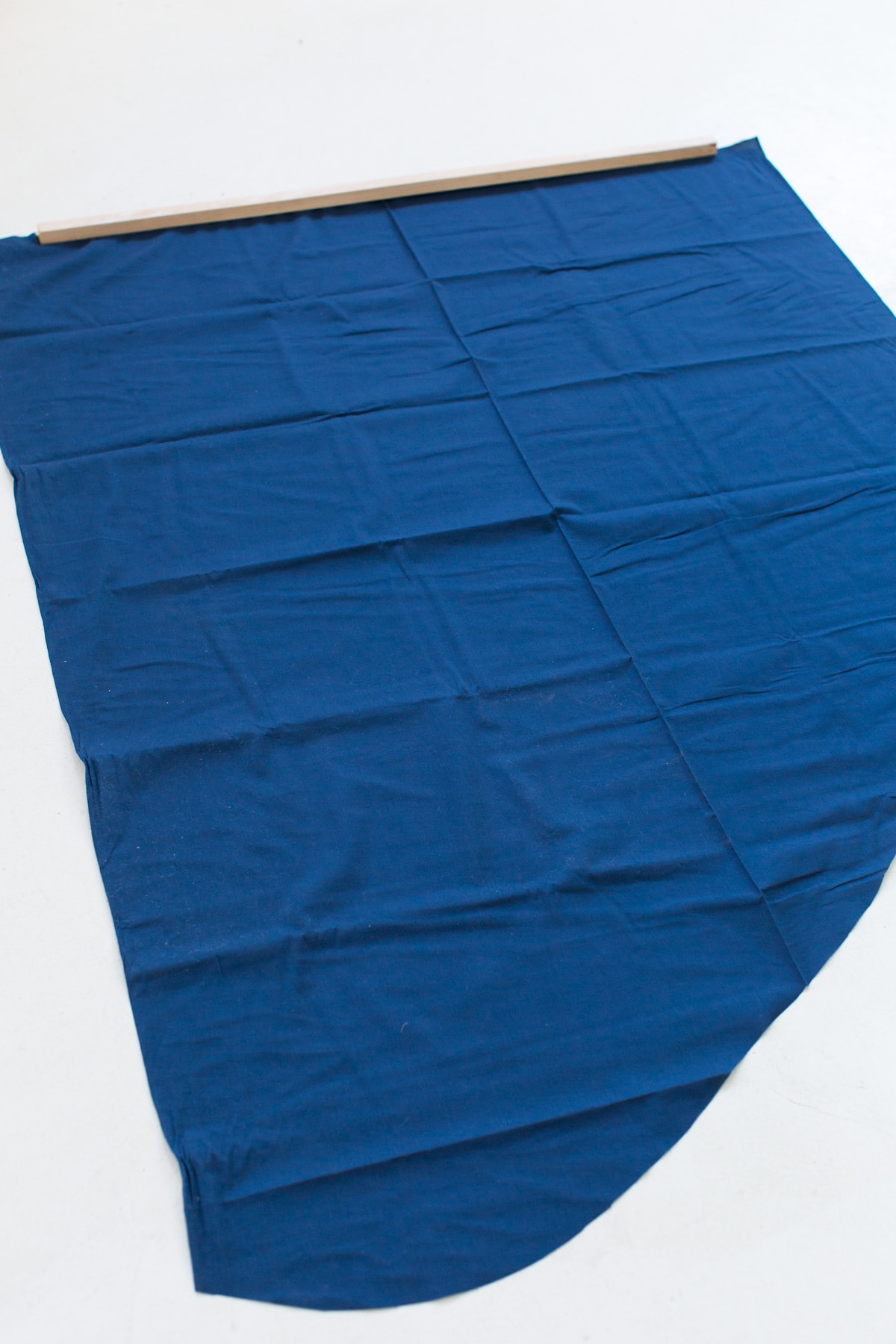 Please ignore my laziness in not ironing the fabrics before I cut them all out, haha. Clearly, I was in a hurry here, so I'm proud that I even had the mind enough to take photos as I went!
I actually cut out abstract shapes (starting with the biggest base shape first), and layered the fabrics on top of each other as I went to get a better visual of the overall layout.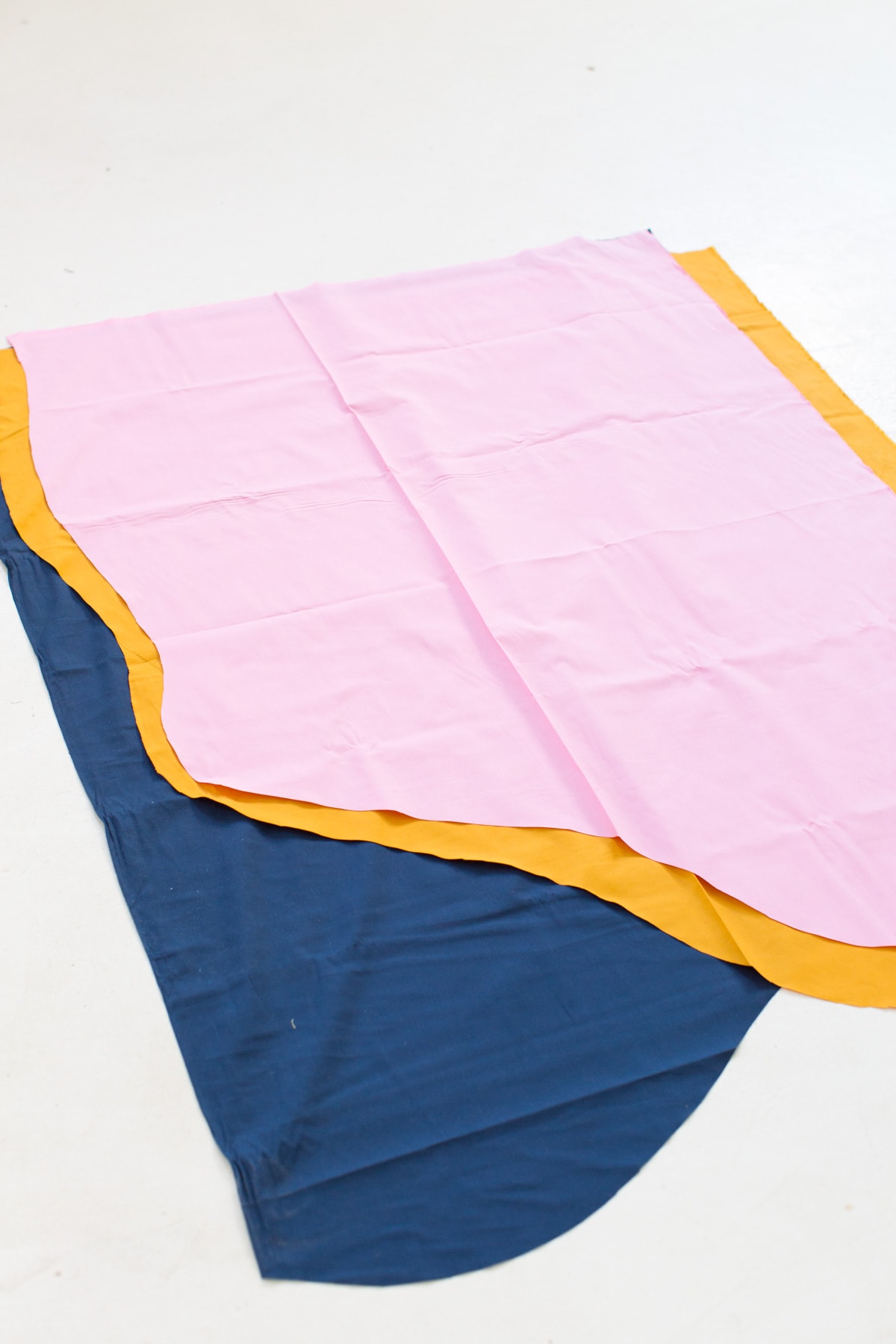 It made it a lot easier for seeing how the colors and shapes would flow than to just cut them out separately and place them together at the end.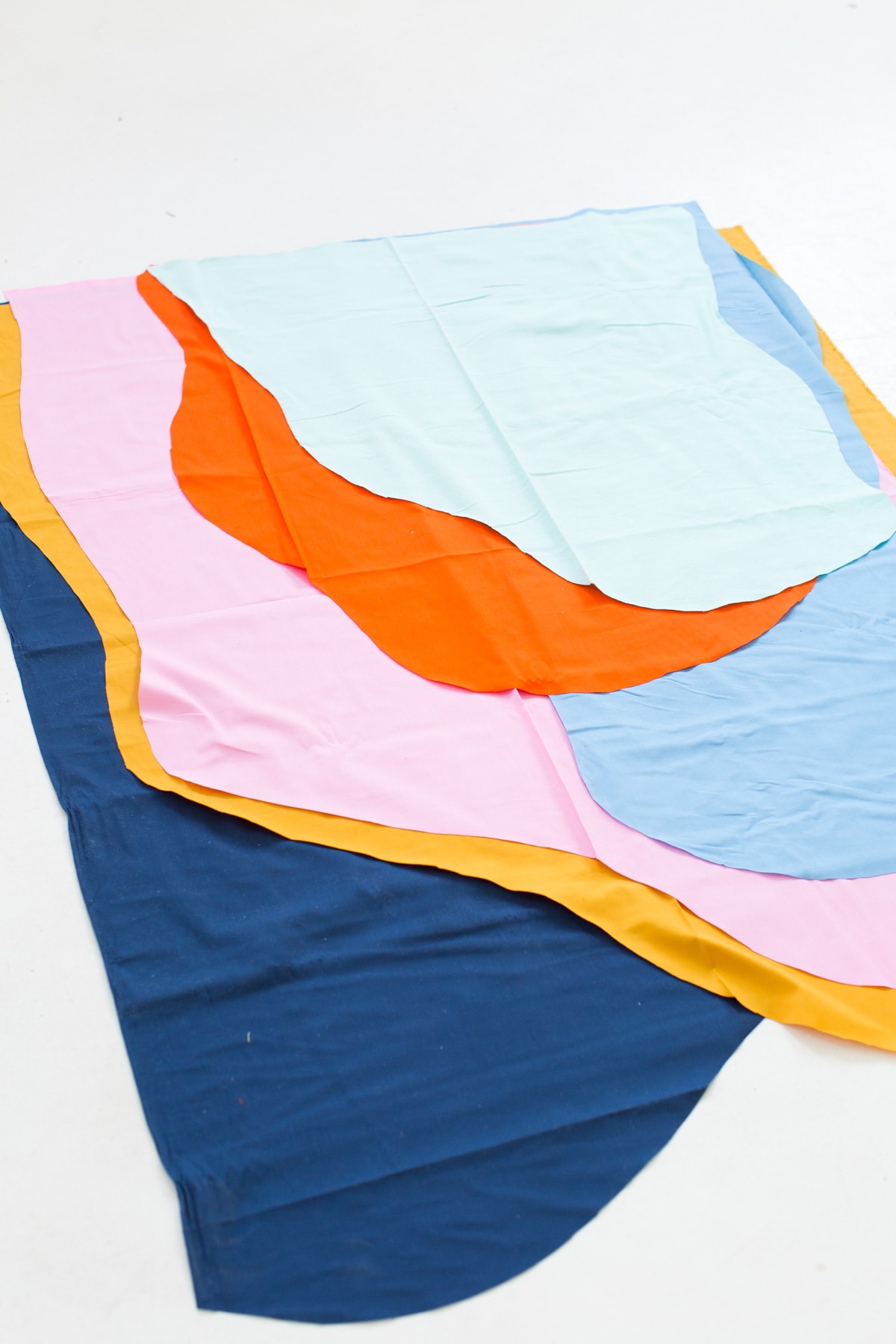 Once you have your complete cut-out design, lay the square dowel rod over top of all of the layers in the middle.
Roll the excess fabric around the dowel rod and use the staple gun to staple all of the fabric layers in place across the length of the backside of the dowel rod.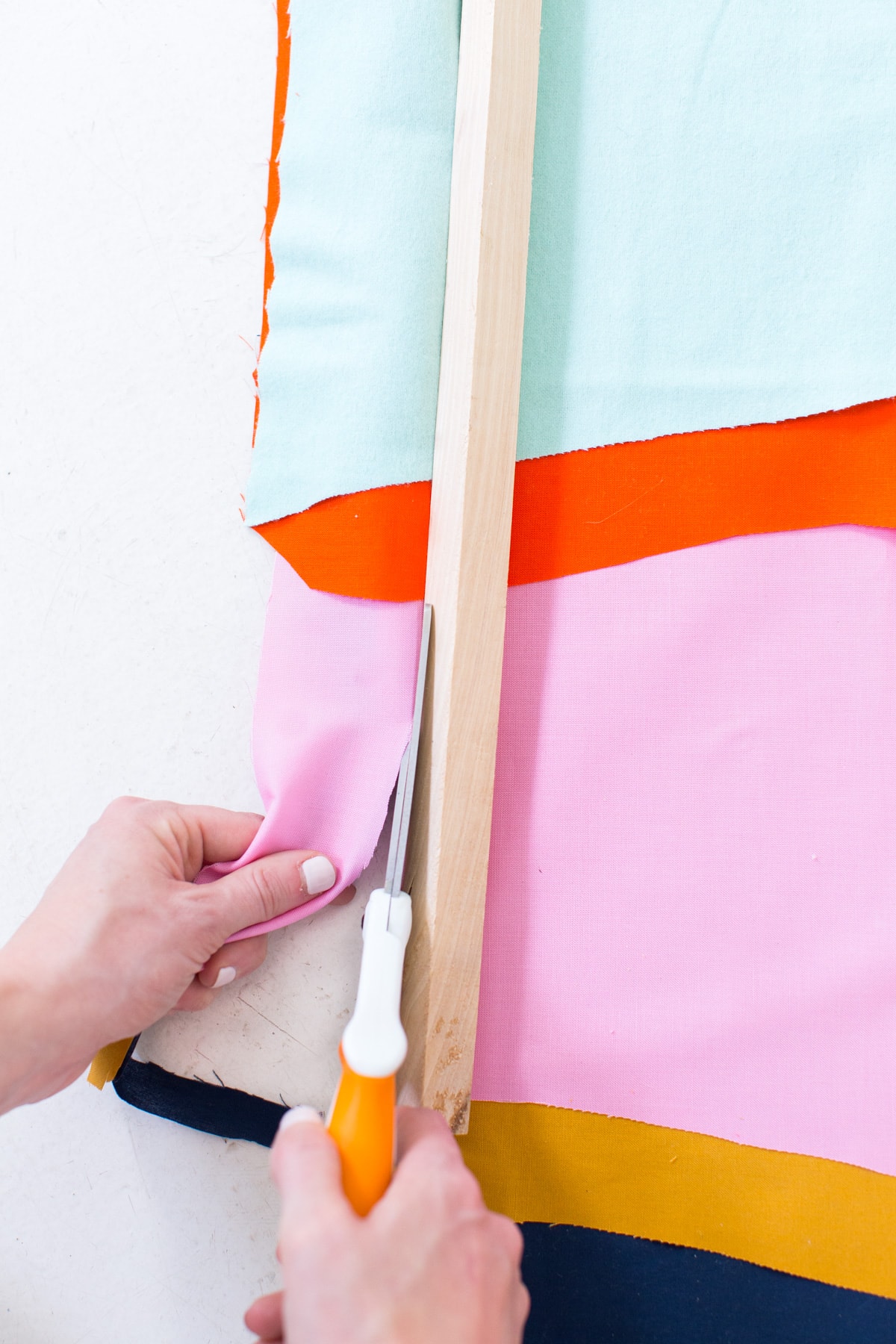 Cut the excess fabric from the top of the dowel rod, and then insert the gold screw eye hooks on the top of the rod. Use the gold cording or picture wire to string wire from the top to hang it from.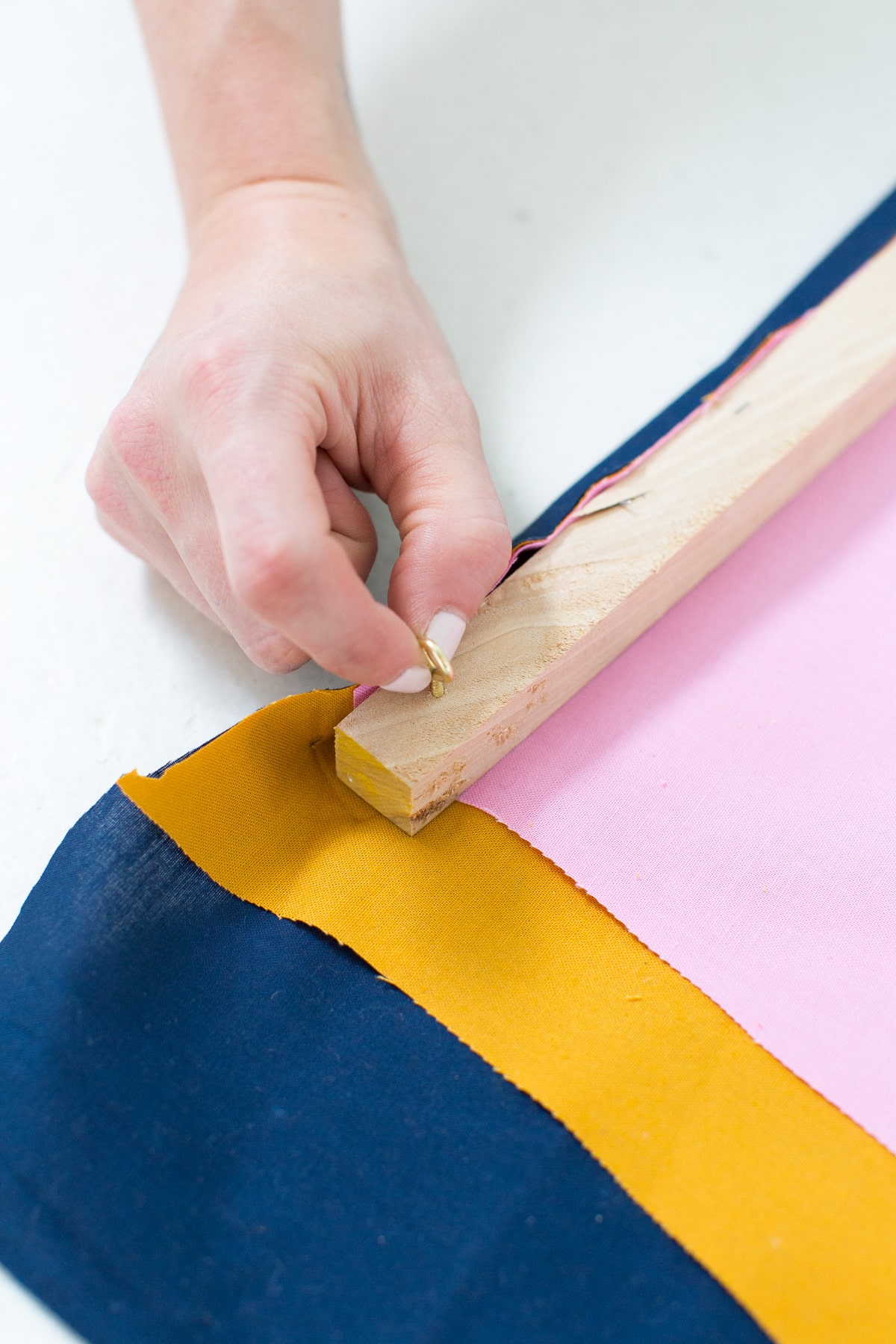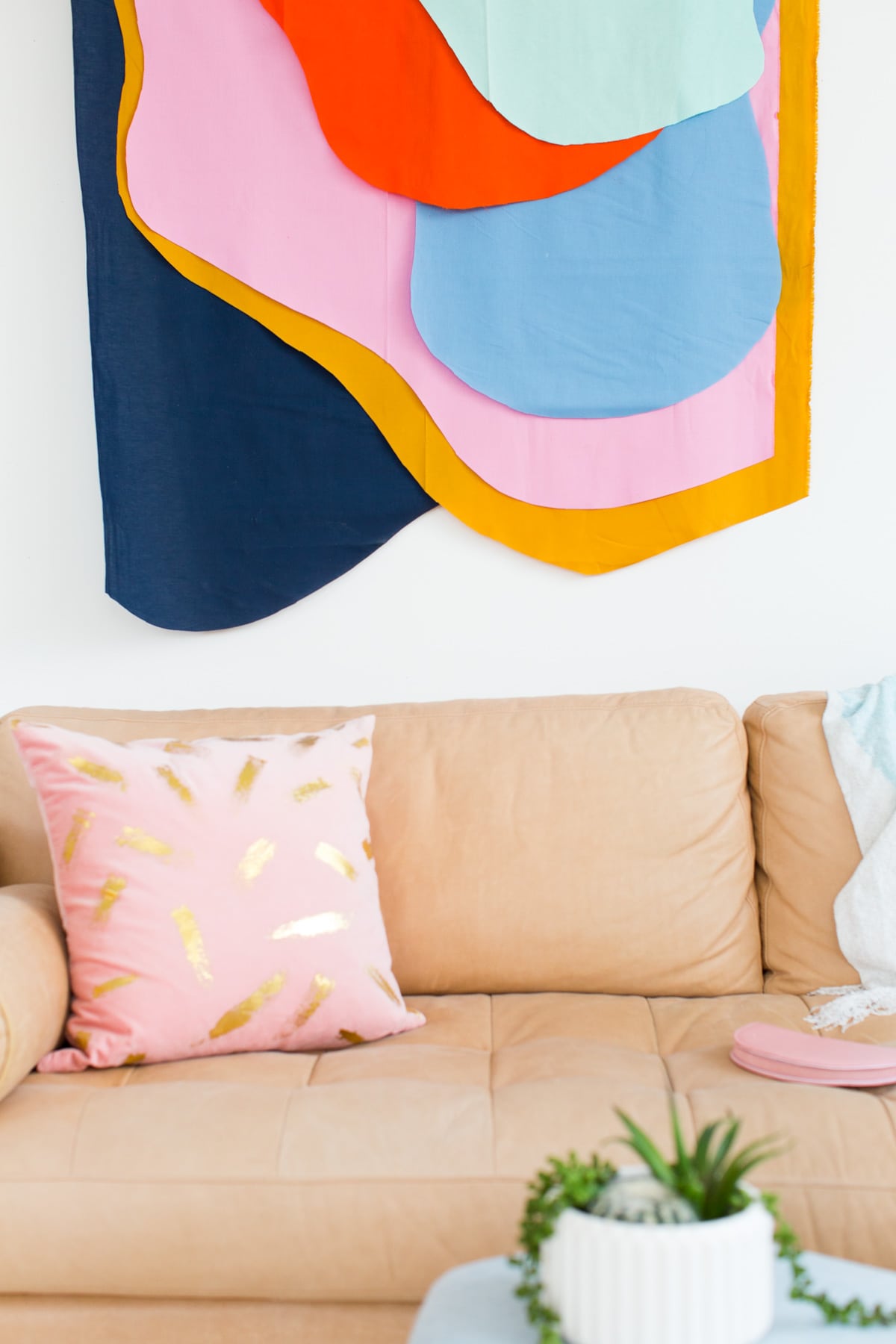 I love the bold color combo too, and it's much easier to make than it looks right?! What do you think? Is this something cool you can see in your space, or not so much?
If you loved this DIY fabric wall hanging, be sure to check out more of our other home decor DIY ideas right here!