DIY Green Foliage Sign — Sharing a quick and easy tutorial for how to create a DIY Green Foliage Sign for your home! It's perfect for hosting and entertaining by the bar…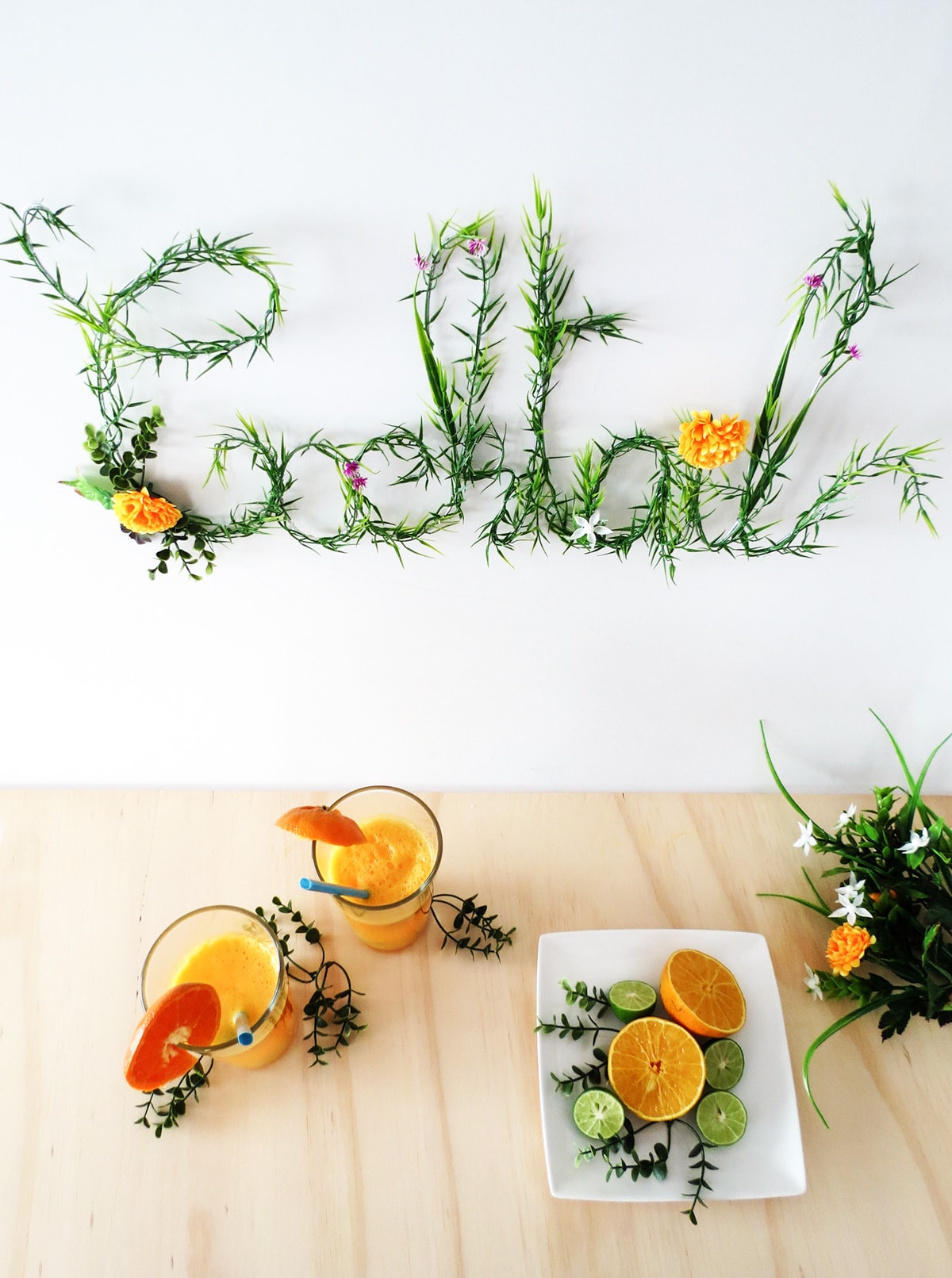 When hosting, there are many options to decorate walls, and this DIY green foliage sign is one of the most fun ways to do it!
You can make it special by choosing a personal word or a quote that inspires you. Plus, it will work in any room of your house.
Although, I'll admit that I'm partial to wherever the bar is…..
During this time of year I, Amaryllis, always want to be outside. And if the weather doesn't allow it, I like to bring some spring spirit into the house by adding flowers, moving planters… and basically just adding green anywhere!
There is no reason for the walls to be left behind, so a foliage sign sounds like the perfect craft to add an extra touch of green in the house.
Start using a Sharpie to trace any word on a sheet of paper. You can draw some lines with a pencil to keep your writing straight. If you prefer, you can also print the word! If you do so, I suggest choosing a cursive font.
Cut a long piece of wire and start folding it along the letters. To give you an idea I used about 4 ft. of wire to write "cocktail". You should be able to make some letter shapes by just folding the wire by hands.
However, I recommend pliers for the more difficult shapes. I also suggest wearing gloves, especially if your word is long. All the letters must remain attached to each others, so you will probably have to make some extra loops.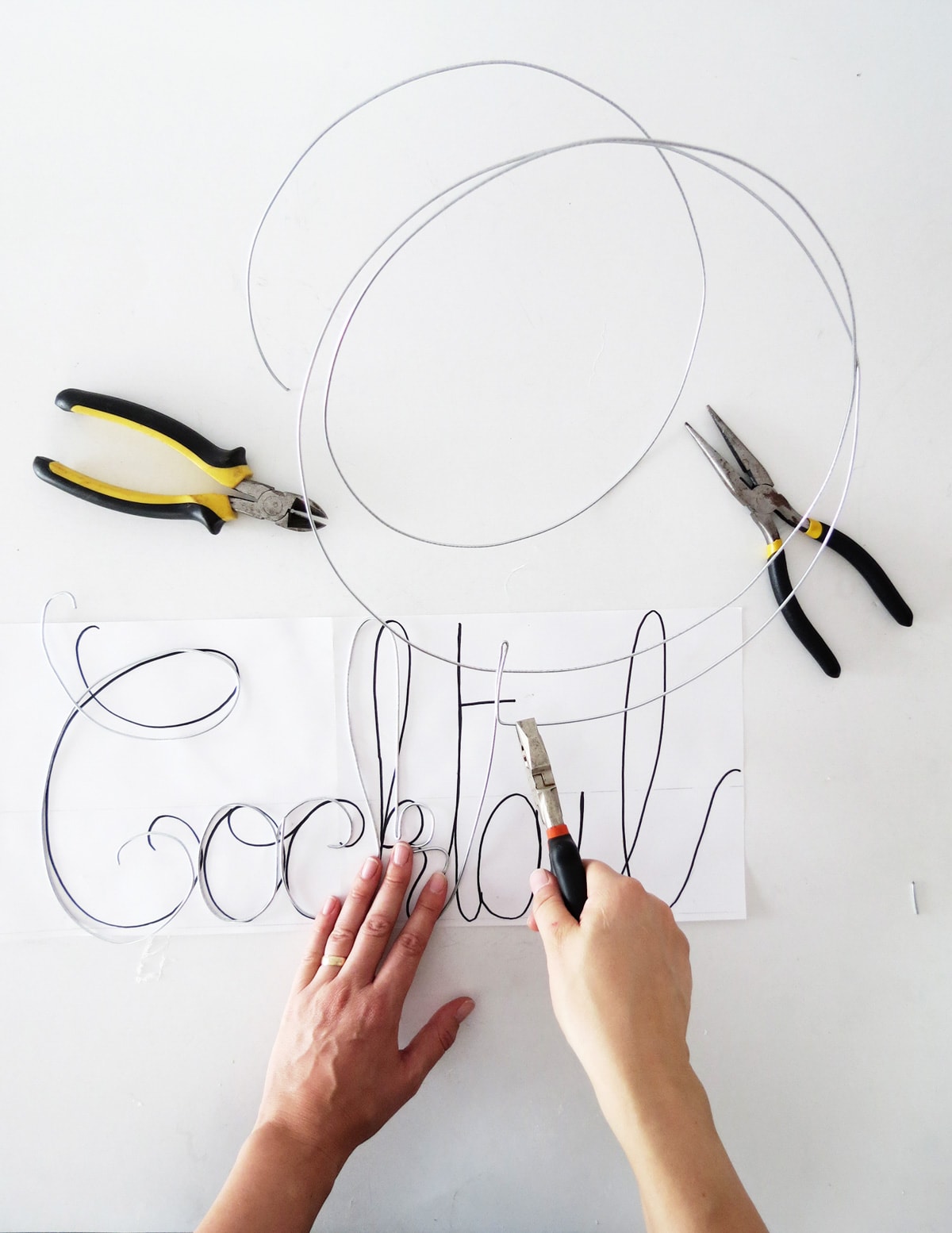 You want the wire letters to remain flat, so once your word is written, you may have to tie some layers of wire together. With a thin wire (jewelry wire will work fine) attach the wire where they intersect. For example: attach the letter L at the base of the loop.
For example: attach the letter L at the base of the loop.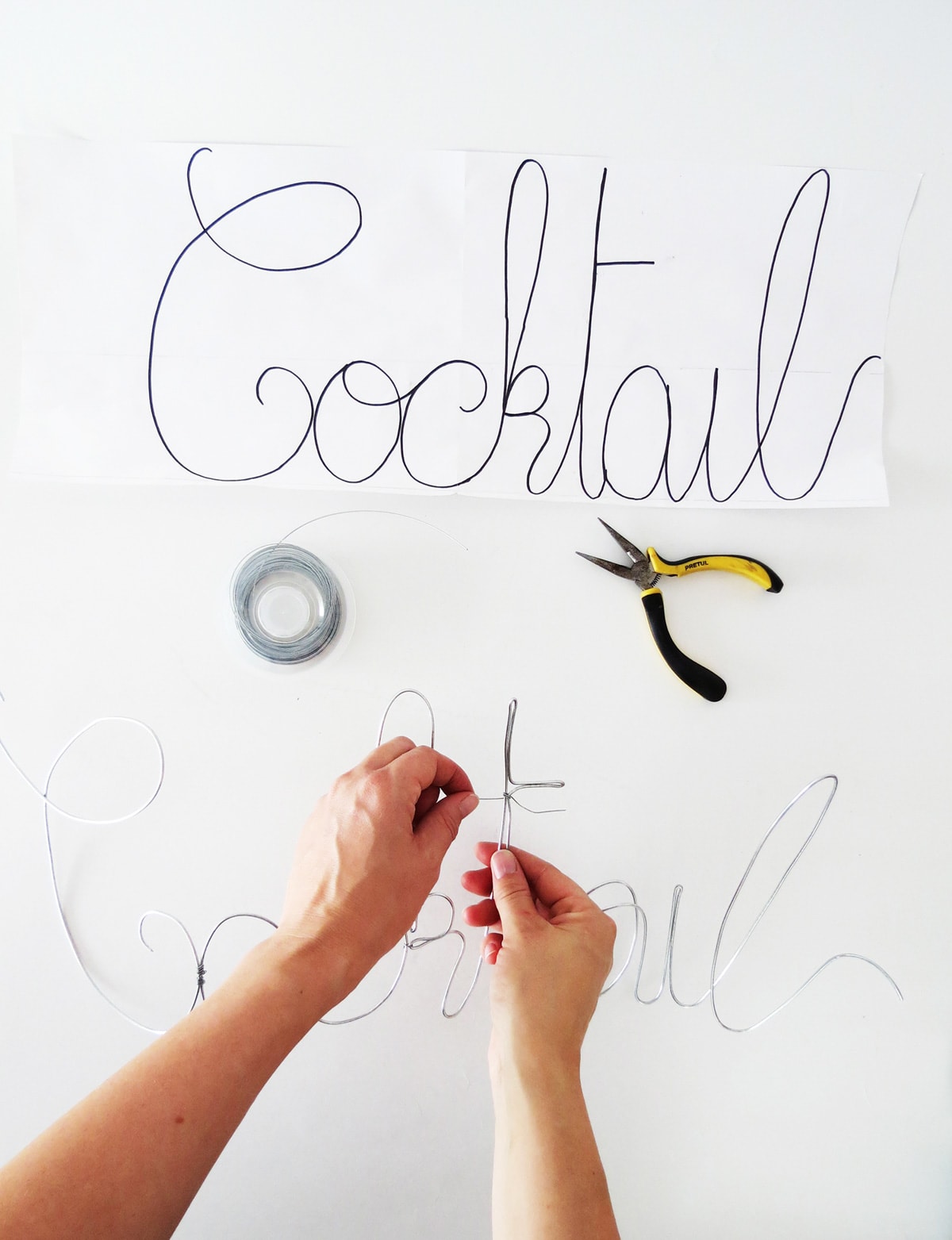 Once your wire word is flat, you can start gluing the foliage on the letters. Don't hesitate to cut small pieces to ensure that the foliage follows the letters exactly. Be patient, this step take some time..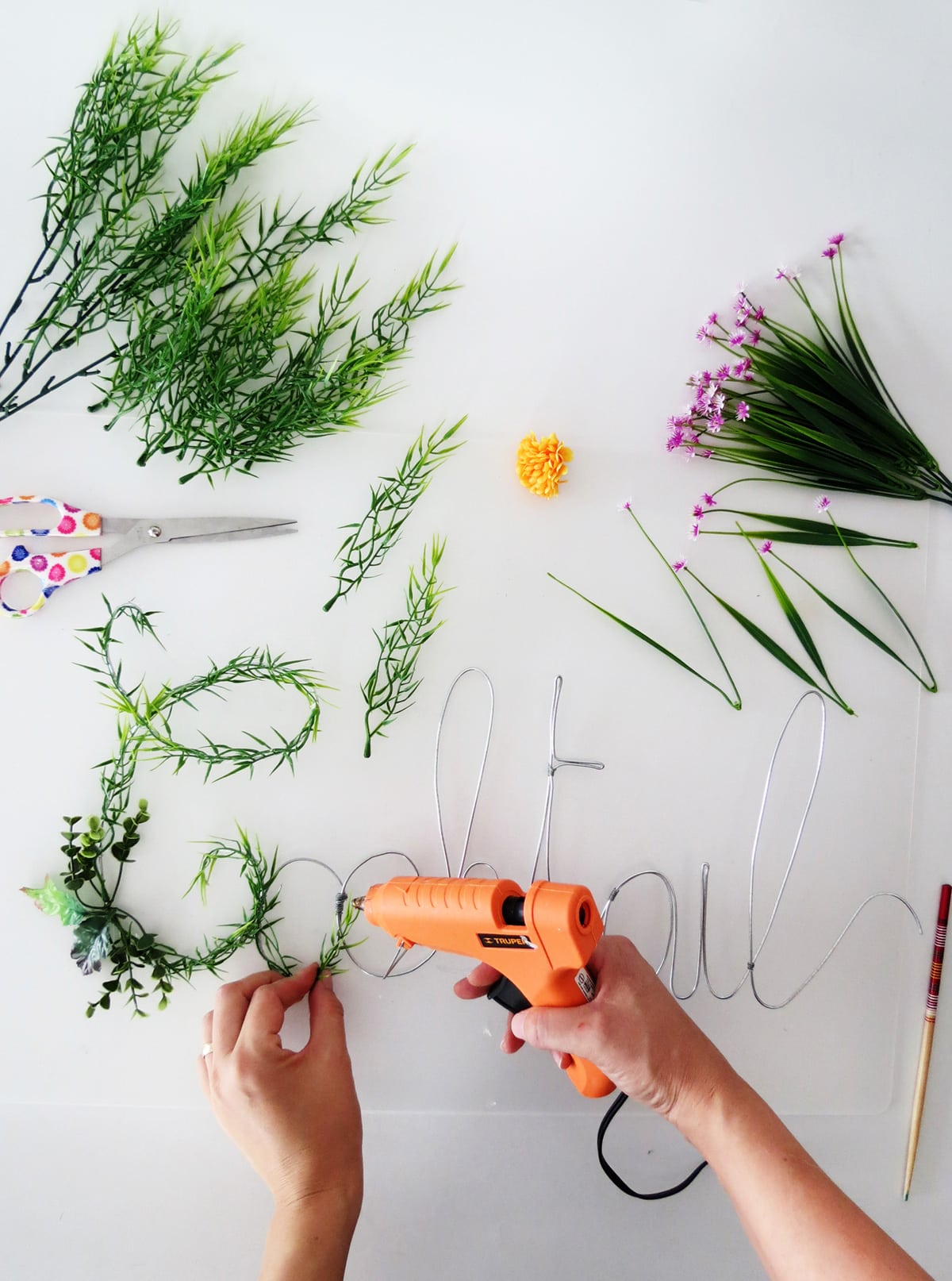 When you are finish covering the letters with foliage, you can glue some extra leaves and a few extra flowers to add a pop of color. Then you are finally ready to hang your foliage sign! Just use some transparent push pins to fix it on the wall.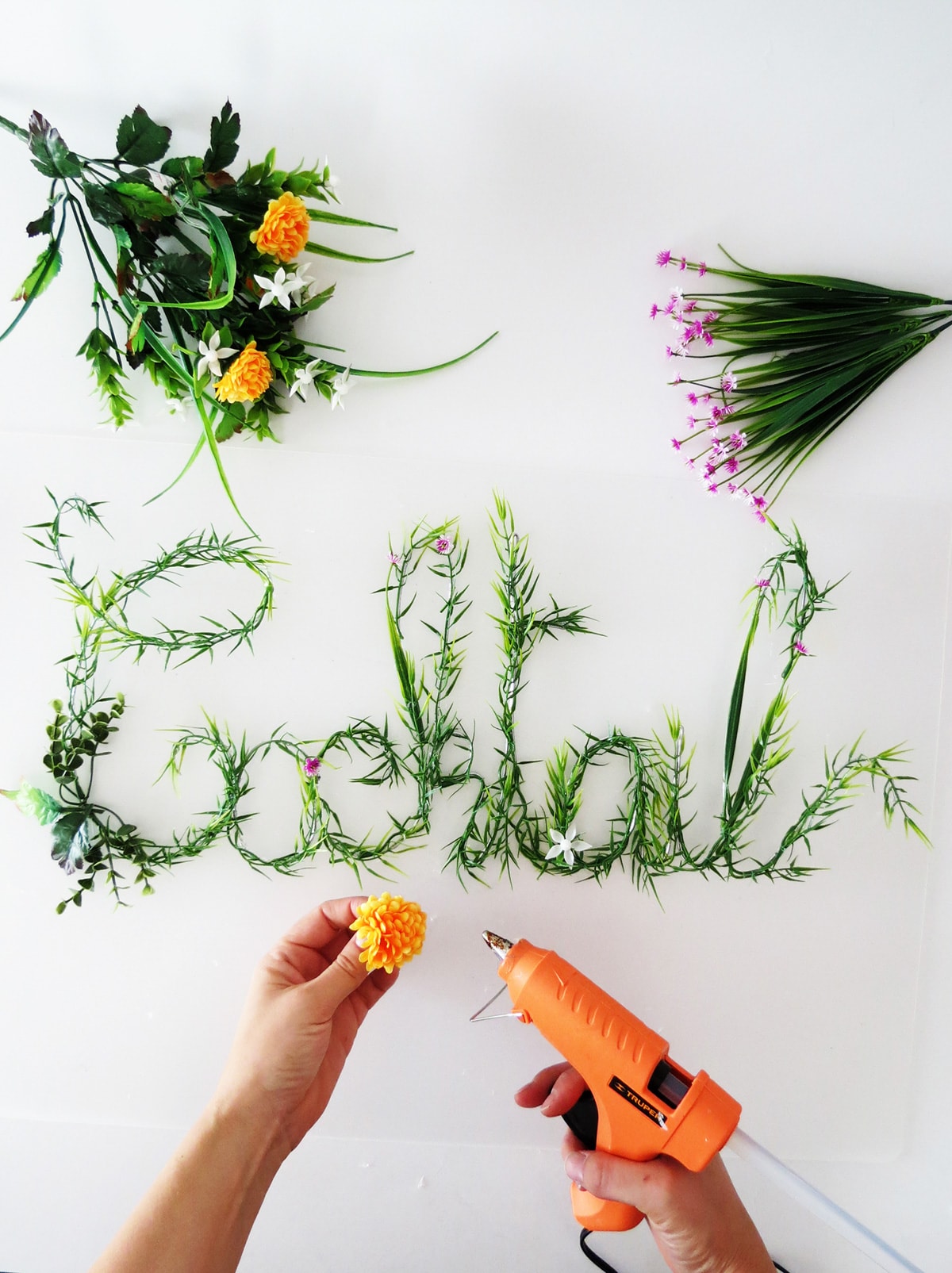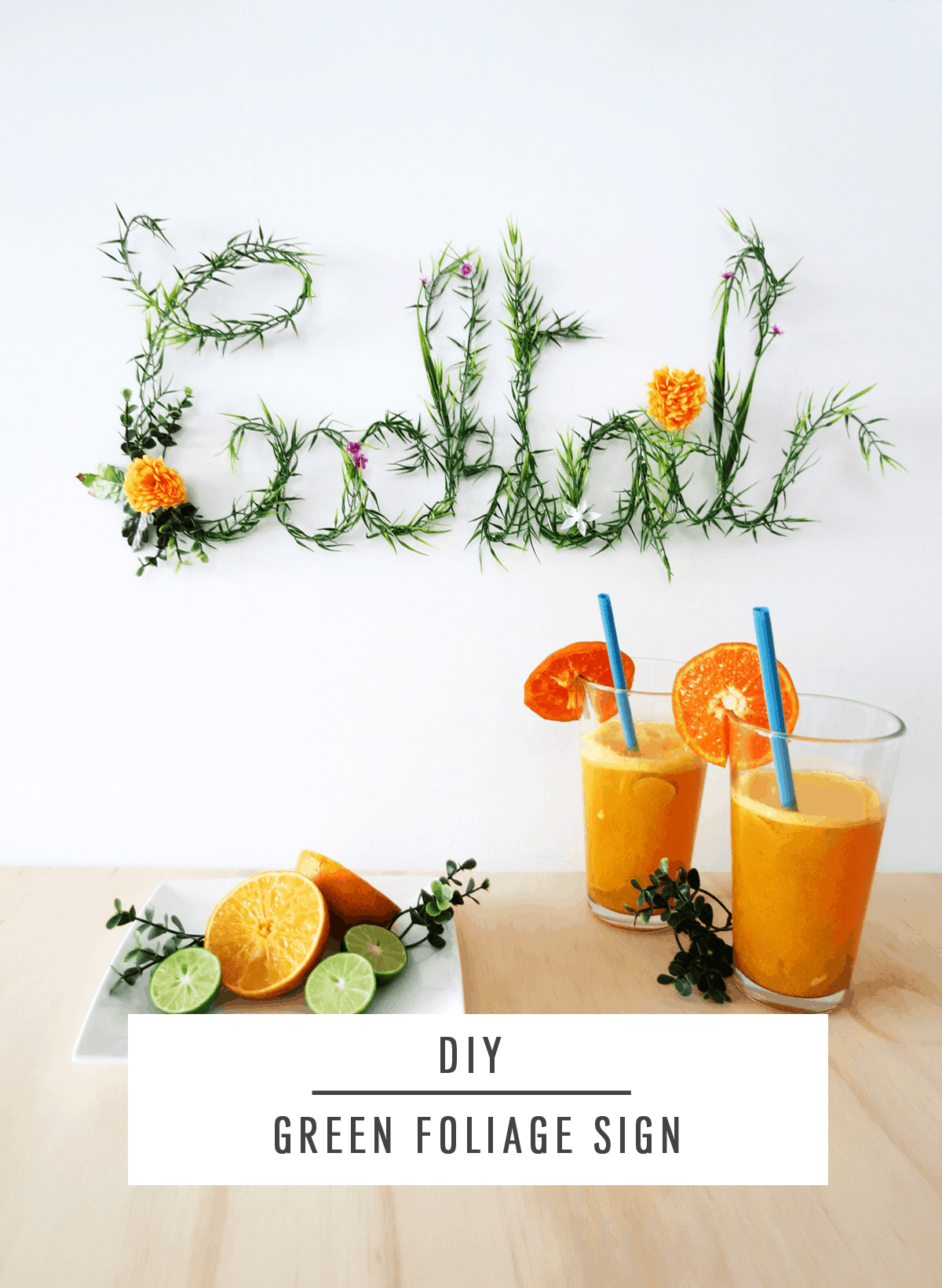 I hung my DIY green foliage sign in the kitchen, next to the bar of course! What word would you write? Where would you place it?