Does anyone else out there associate the 4th of July VERY strongly with jello? Pretty sure I've been served (or at least spotted) red, white, and blue jello in some shape or form every 4th of my lifetime. If you want to go jello this year, I, Colleen, strongly recommend this adult version: a token All-American Jello Shots recipe!
There's just something about celebrating our independence that screams pure, unadorned fun. I mean, it's a  holiday that comes with fireworks, so I can't be alone on this one! Every year, even if I'm not hosting the party, I'm bringing something with me. Since it's pretty hard to bring a liquid cocktail for a whole party (serving temperature and ice dilution are always issues), I love to come with boozy jello. Plus I'm ALL about recipes you can make ahead!
Even better, these jello shots taste like an actual cocktail (not just throwing some vodka into jello mix, eek!): a creamy, citrus-y summer refresher, almost like sherbet or an ice cream float. If you want to bring your A-game to your 4th of July party, these jello shots are definitely for you!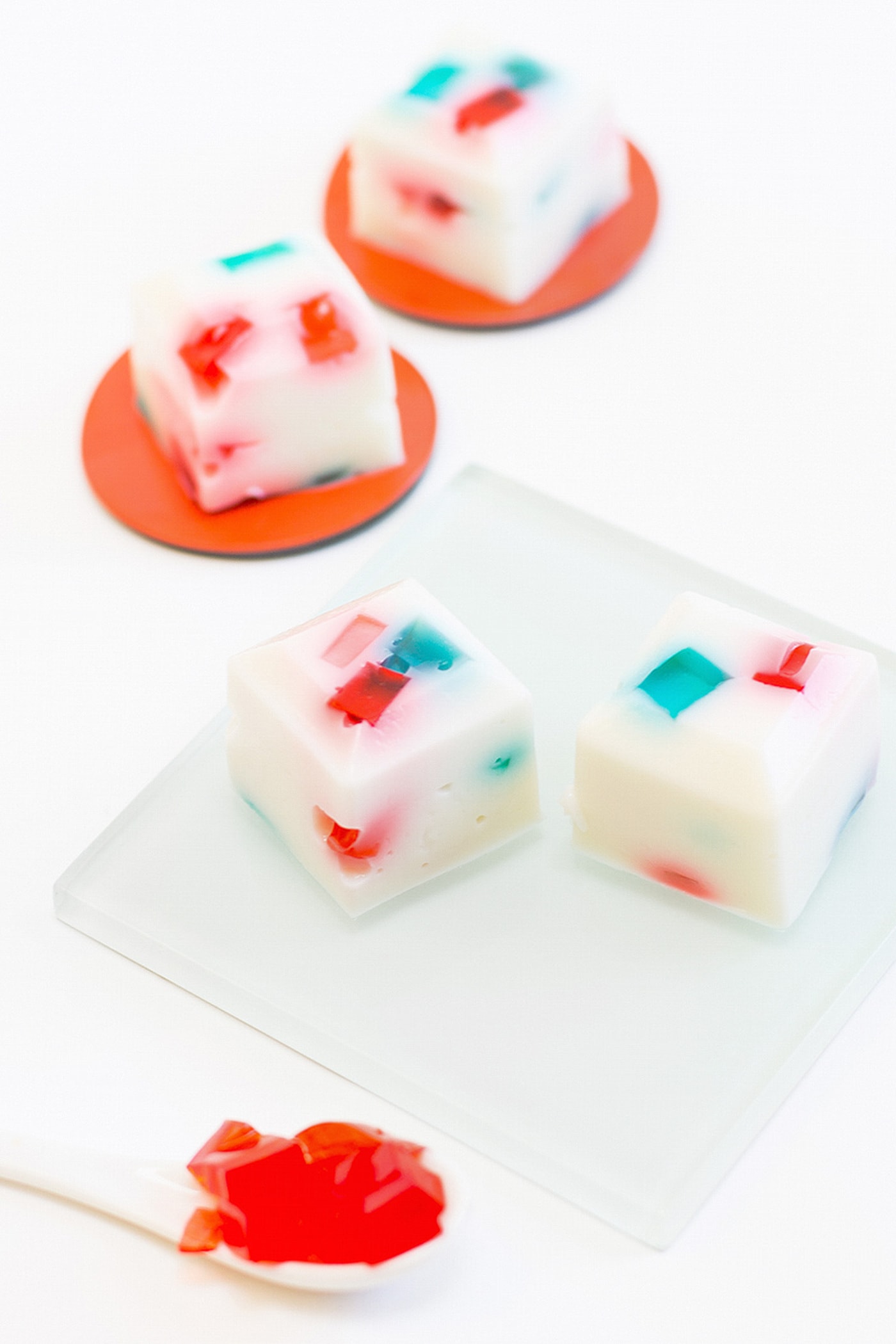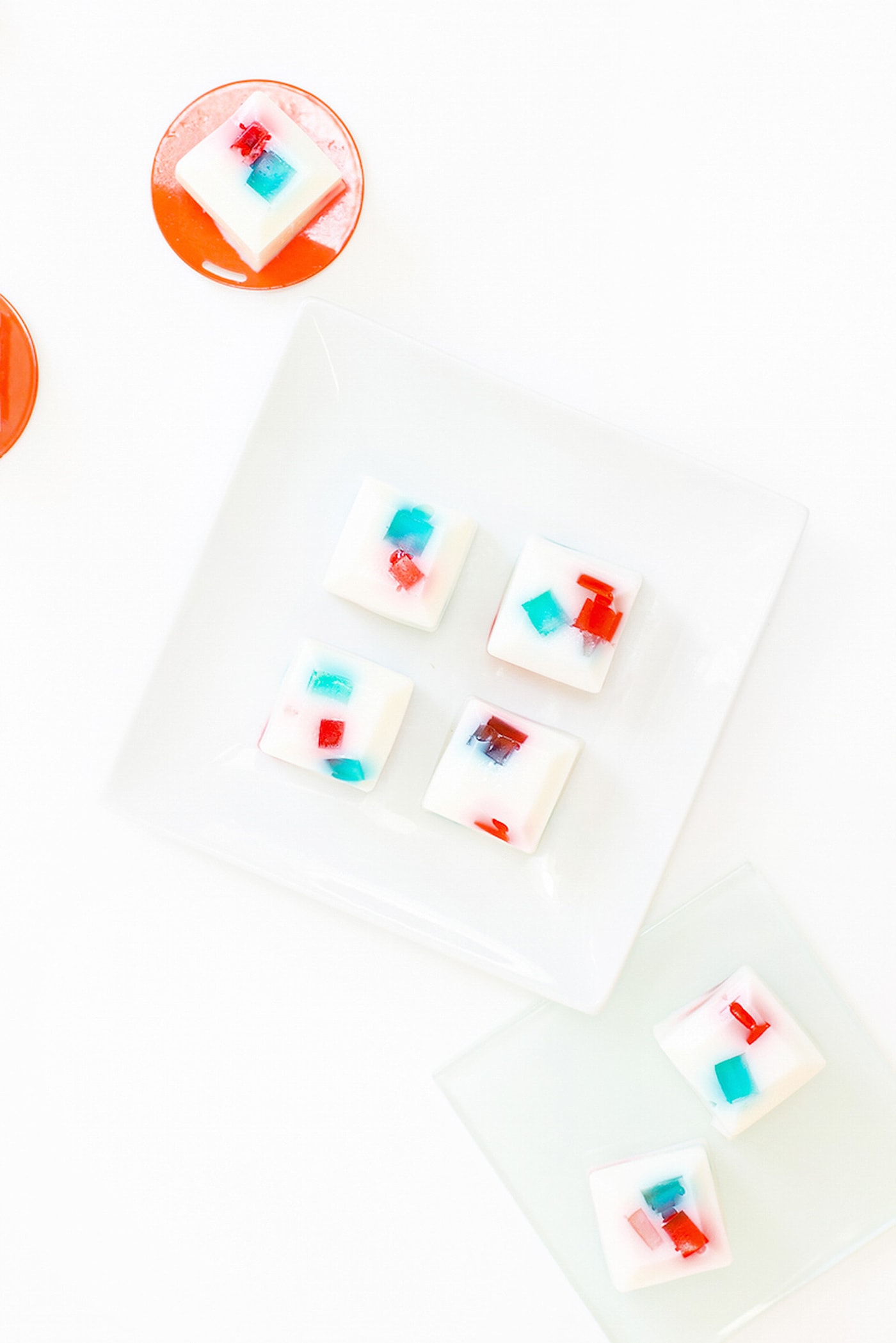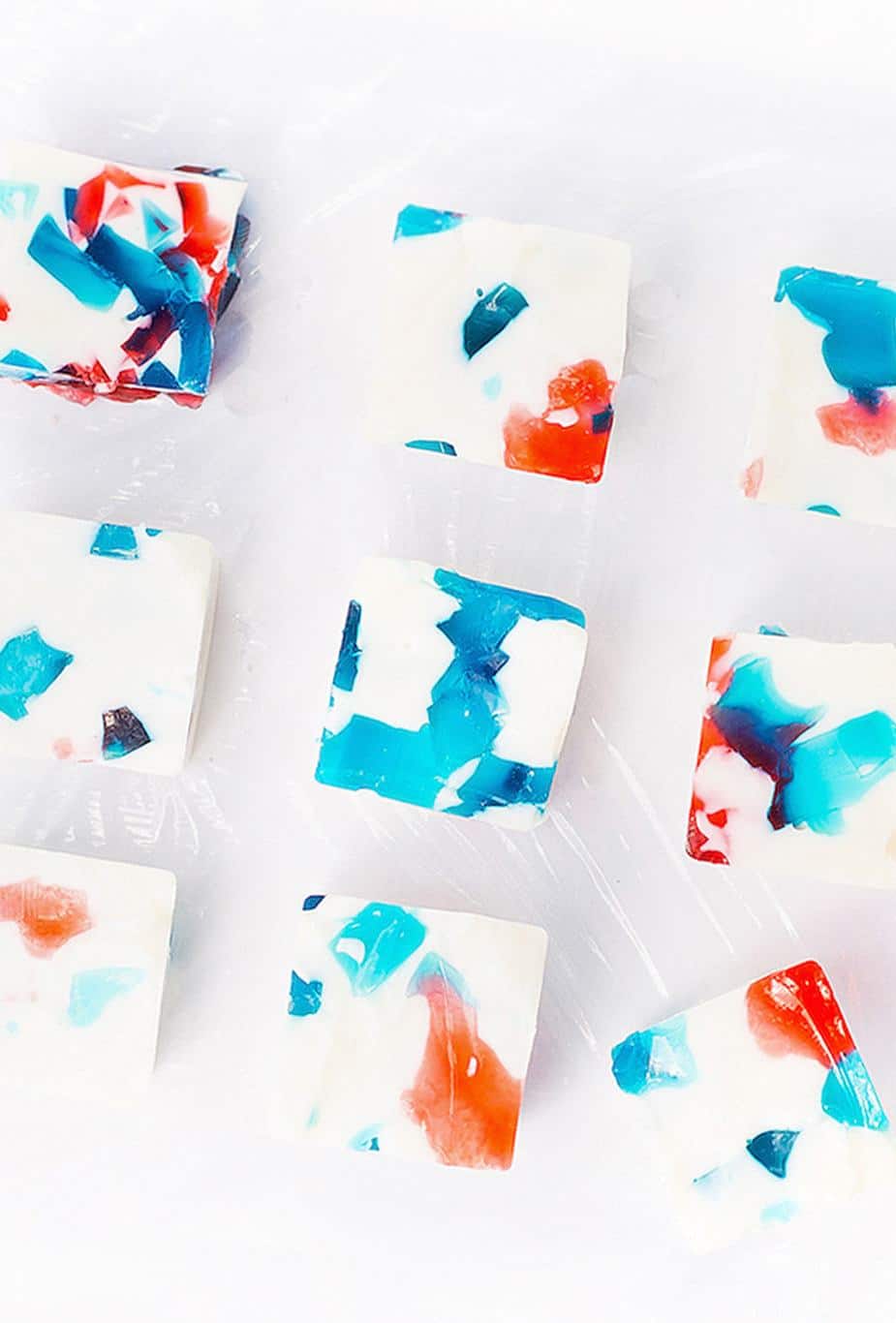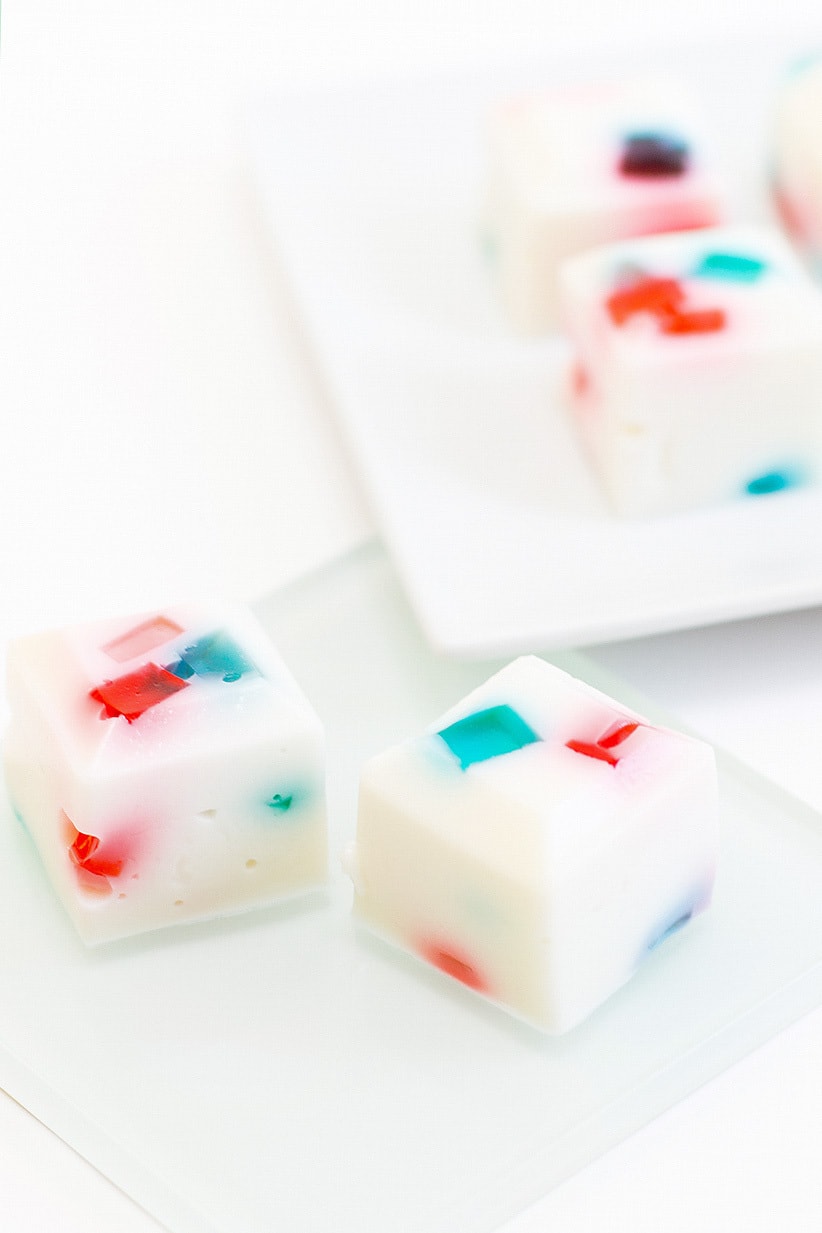 I also love the "broken glass" style of jello. It's retro for sure, but something about pops of color floating on a sea of white always looks enticing to me. The colors can easily be switched up for any other occasion — wouldn't pink and blue be fun for a baby shower, or red and green for Christmas?