I'm definitely way overdue on a recent behind the scenes lately post! You may or may not have noticed that we've been a little slower on pumping out blog posts, and that's basically because I've been doing what I can do rather doing what I guilt myself into doing. Once you get into a rhythm of being a content pusher, it's hard to go back to feeling like a content friend instead. I'm hoping this means less sleepy-writing typos, bigger and better ideas, and less under eye circles, ha!
Alternately, we've enjoyed a few extra minutes of resting on recent vacations, spent some Summer evenings exploring instead of glued to the computer, and wandered around Seattle a bit last week after 10 hour days in the studio shooting. To be honest, I super love you guys, but I'm REALLY loving not feeling sick to my stomach if I don't have everything put together right at 6am CST every morning for a blog post. That said, I DO still have quite a bit of catching up to do after spending last week at the Amazon studios in Washington!
I'll be spilling all of the details about our collab with them in a few weeks, but it was totally surreal getting play dress up as a real-life stylist for such a huge company! I mean, how in the world did they pick me?! I got to style eleven different occasions for their new party category they'll be launching on the site soon, and it was such a great experience getting to see what goes into the making of everything. Coming from not having any real formal training in this land of styling and blogging, I can definitely say learned so many new things being there.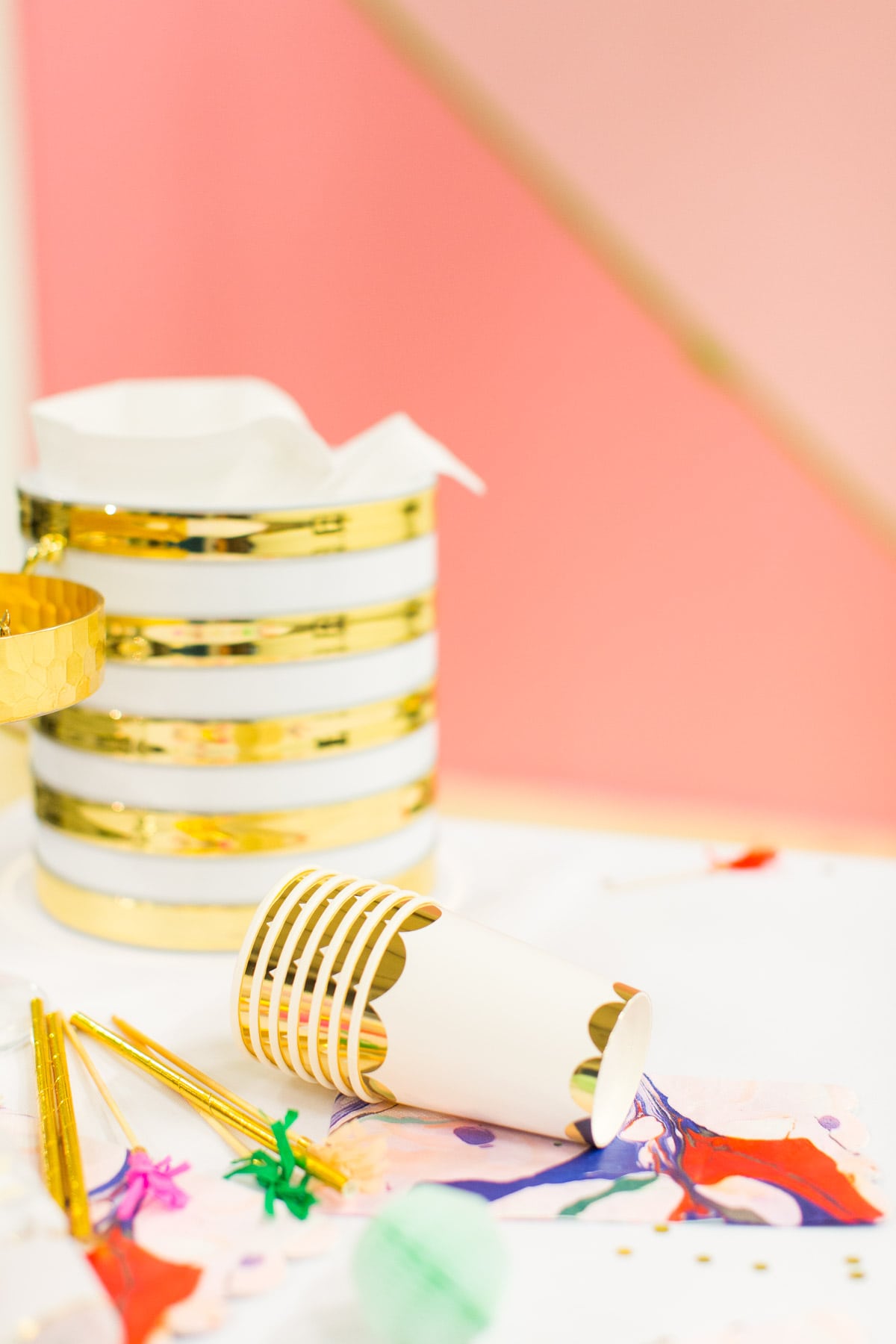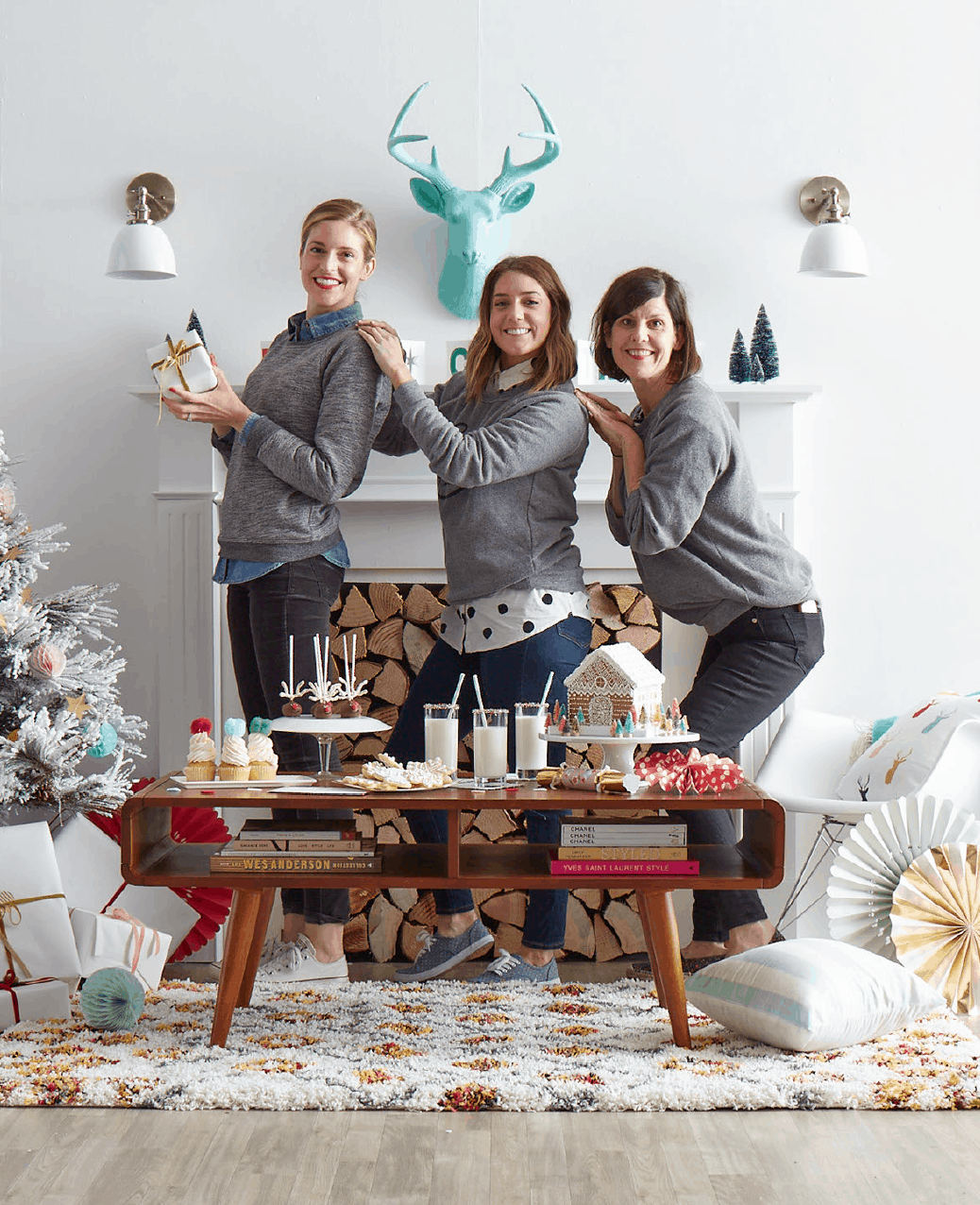 In between learning new things, I may or may not have also introduced the Amazon crew to the Panda song accompanied by my slightly horrific dance moves, made them wear unicorn party hats, and overused the phrase "that's my jam" about 13878714 times. Case in point: taking time for a Christmas Amazon family photo above, lol.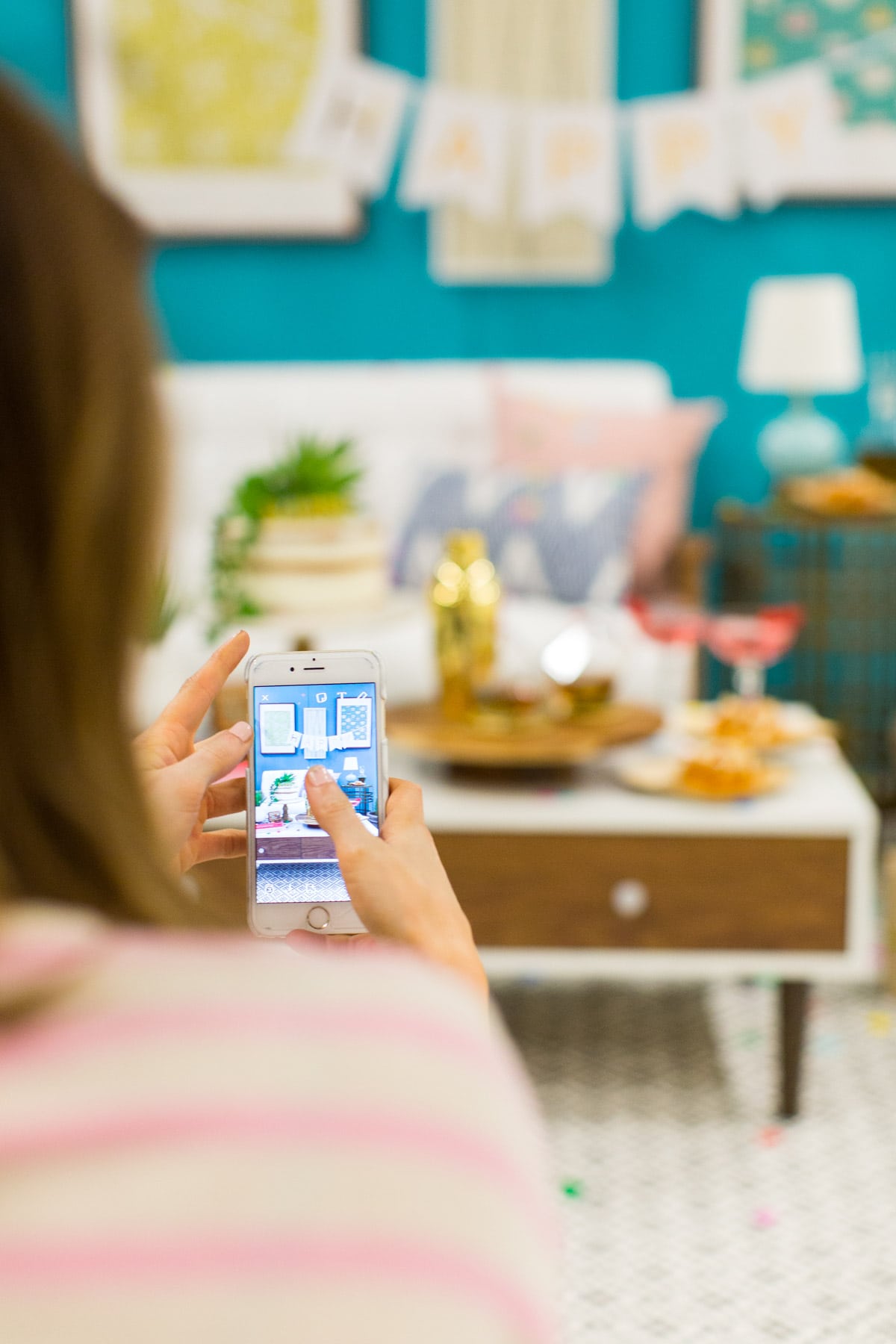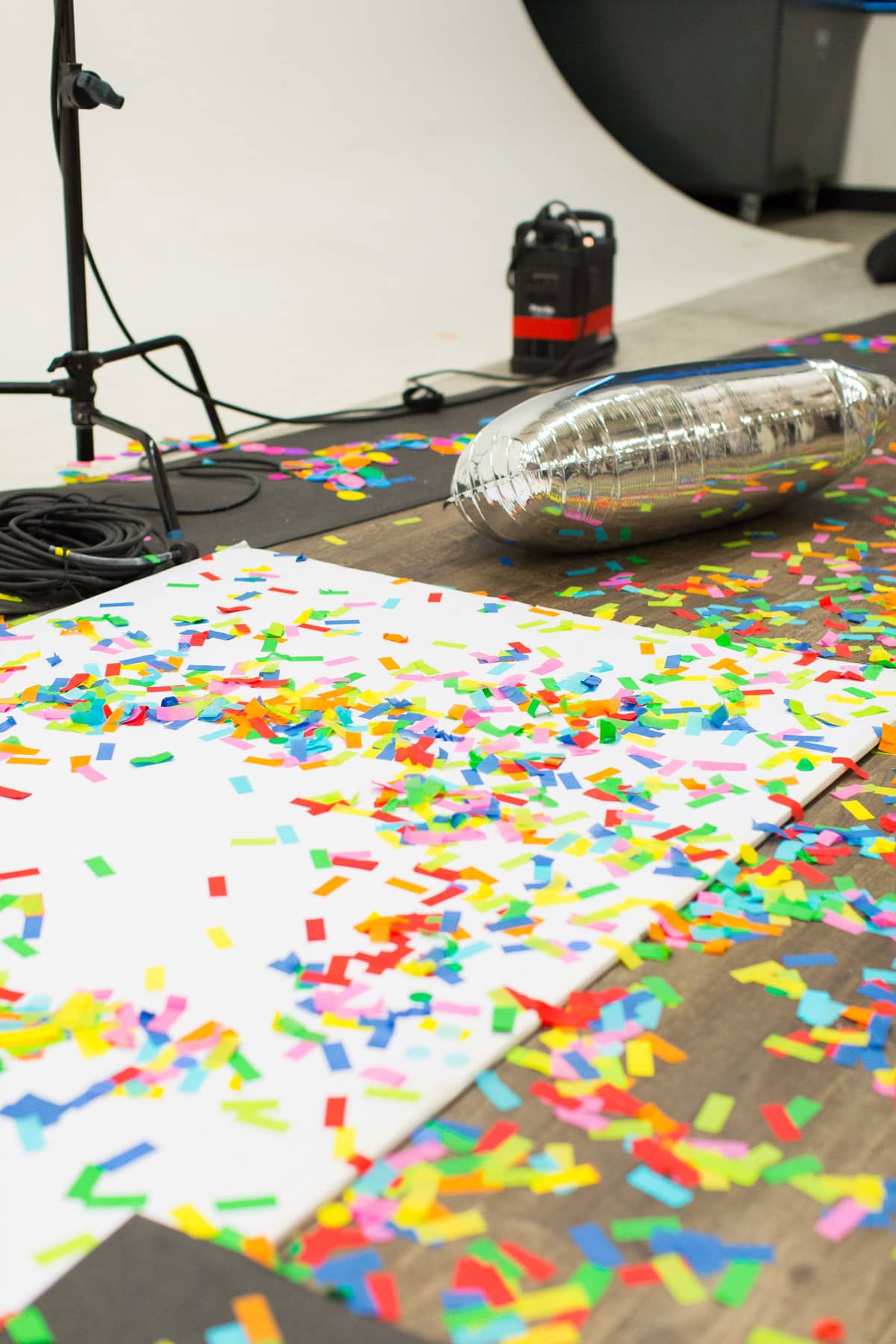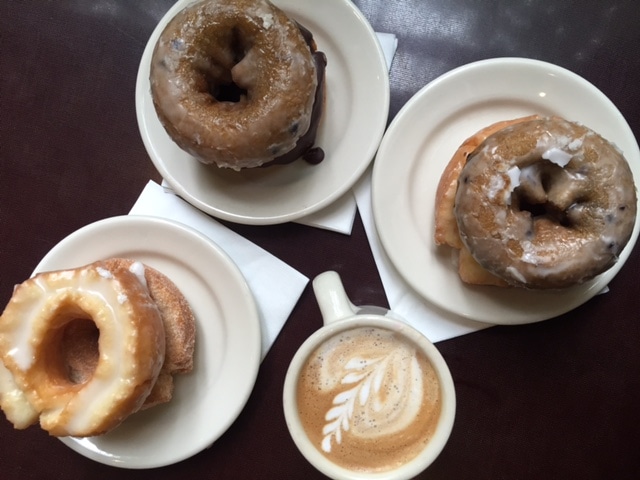 Of course no Sugar & Cloth trip is complete without donuts and an Ovaltine latte. Okay, maybe not the Ovaltine, but I couldn't resist trying it from Top Pot Doughnuts because it was a must-have childhood moment.
Meredith went with Jared and I to help out on craftiness in the studio, and we did some exploring in the evenings and found the cutest bar ever at Bar Melusine! At the end of the week her hubby, Trent, met up with us and we did a few Seattle staples like Pike Place Market, rode the ferry, and ate our way through town.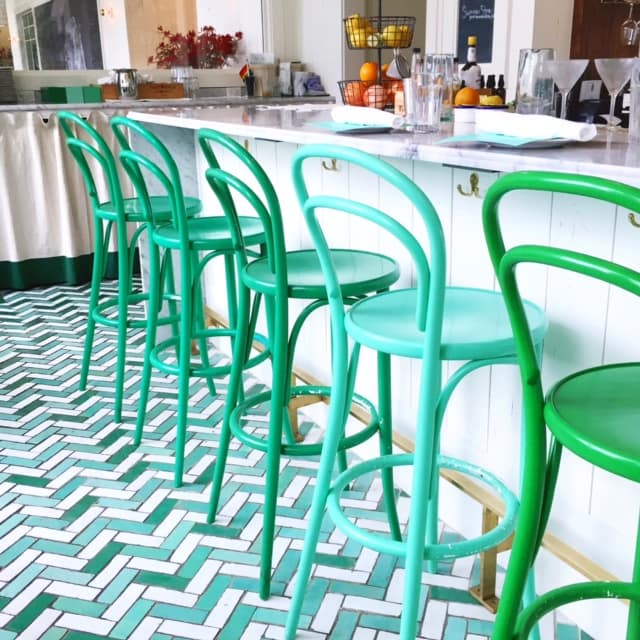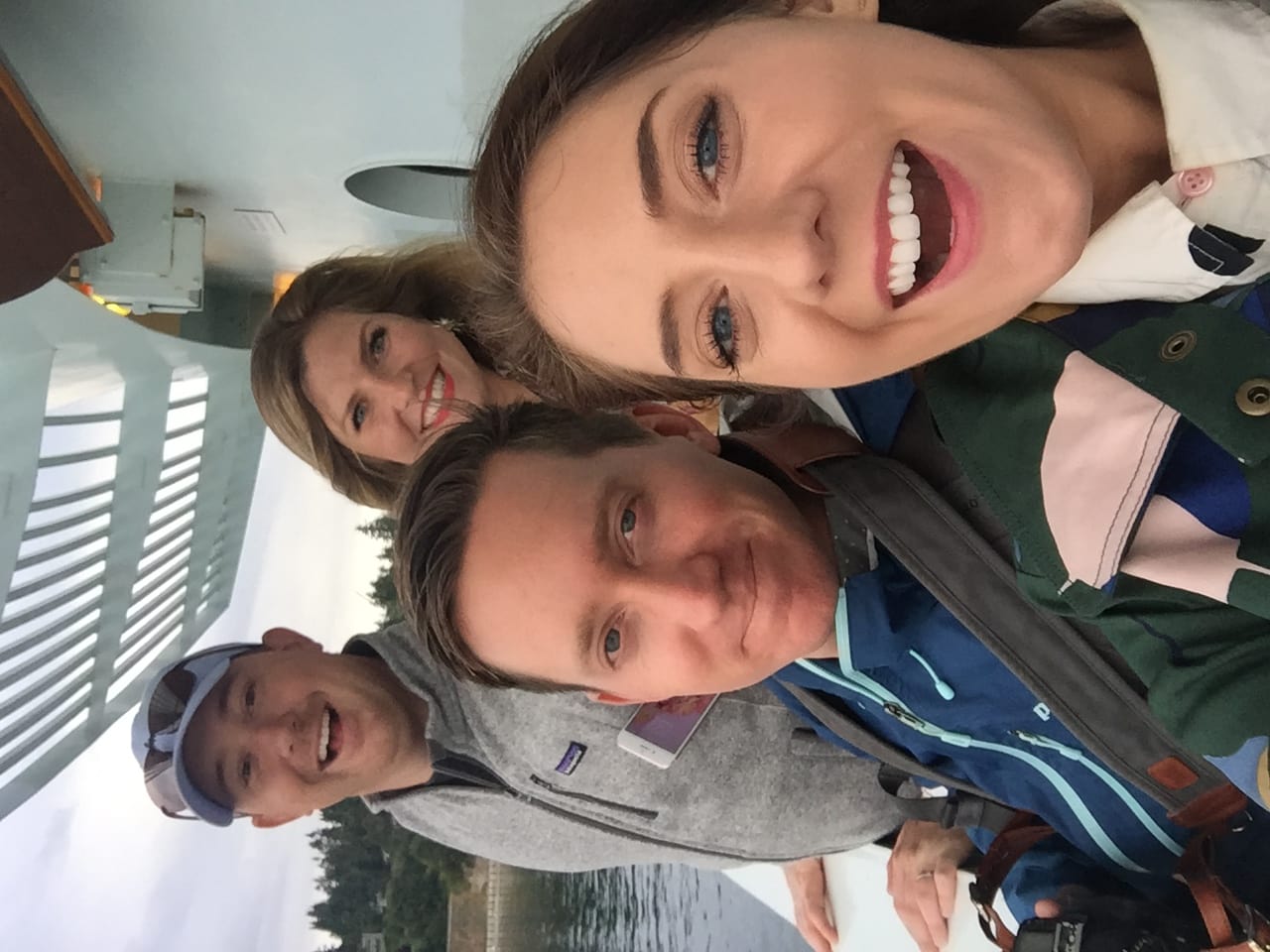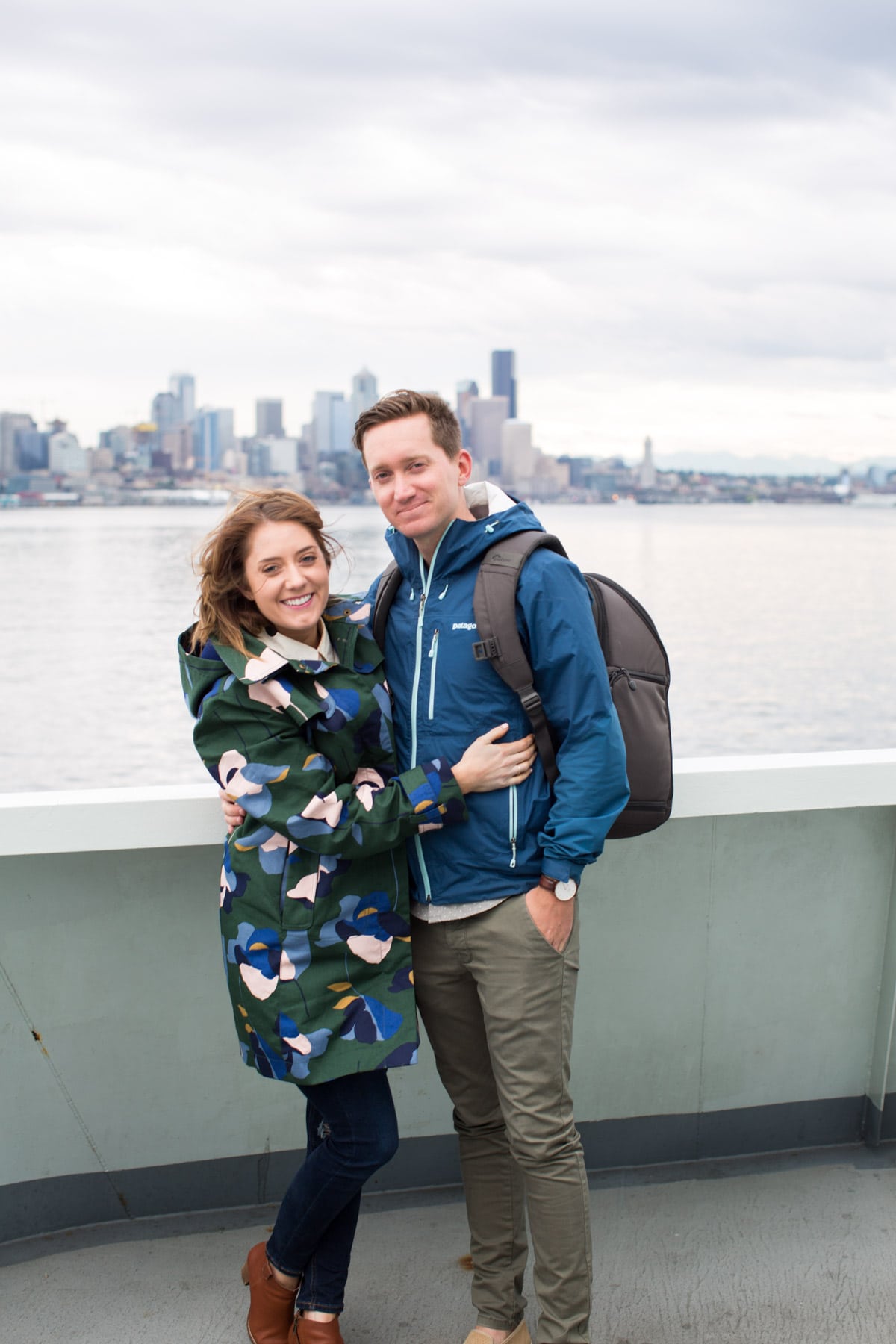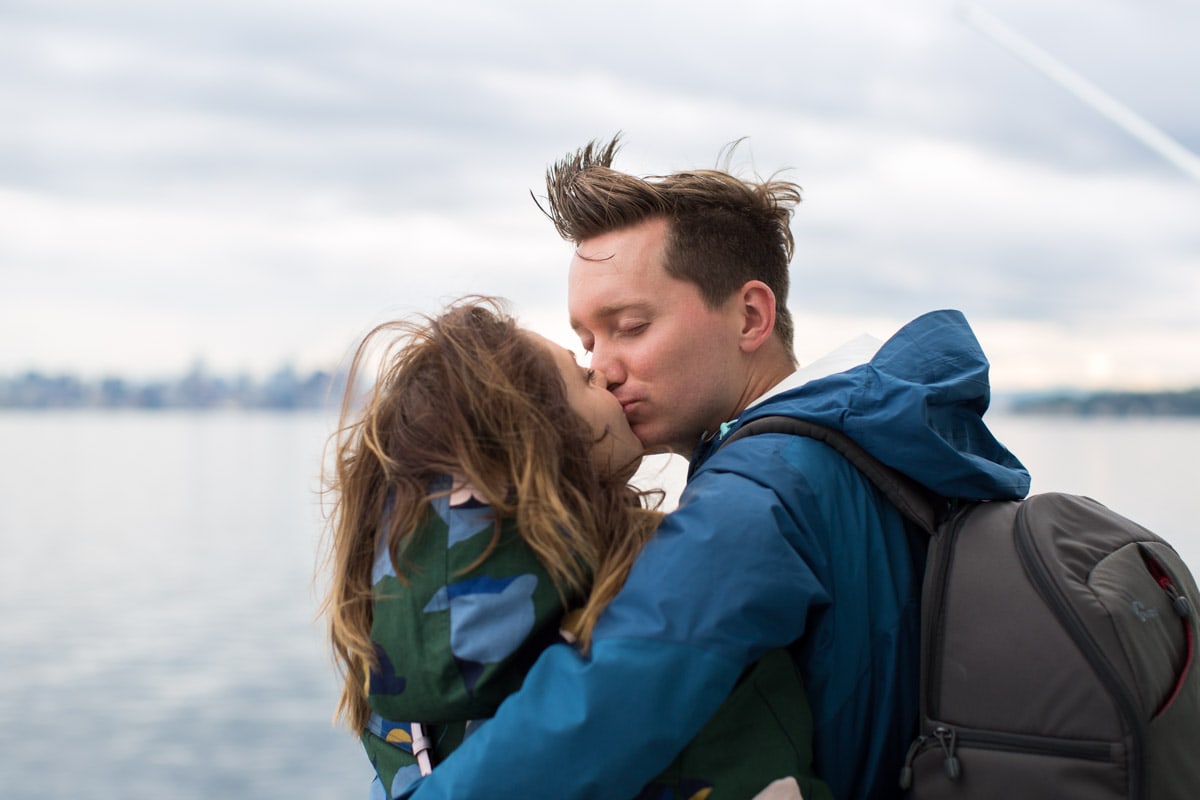 In case you were wondering, the incessant number of coat photos in this post is due to the fact that this was the first time I've been able to bust out my new patterned rain coat because Houston is crazy hot. That am I'm ALL about weather that compliments me covering up by additional 10 pounds of pasta weight after Italy.
Of course any time there is an option for some copper flamingo punch bowl, I AM DOWN TO GET DOWN! Is this not the cutest thing you've ever seen? It was at The Nest at the new Thompson downtown.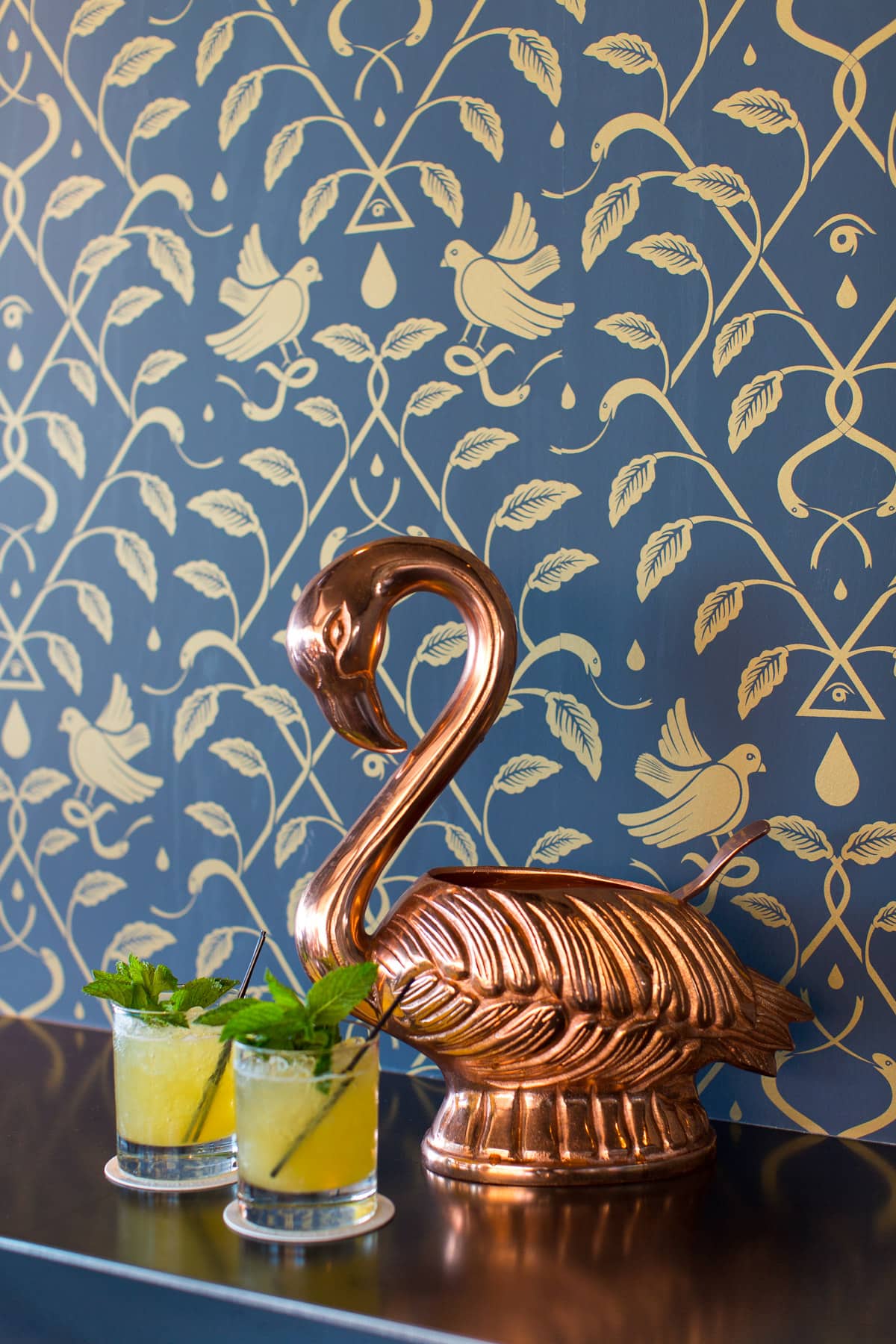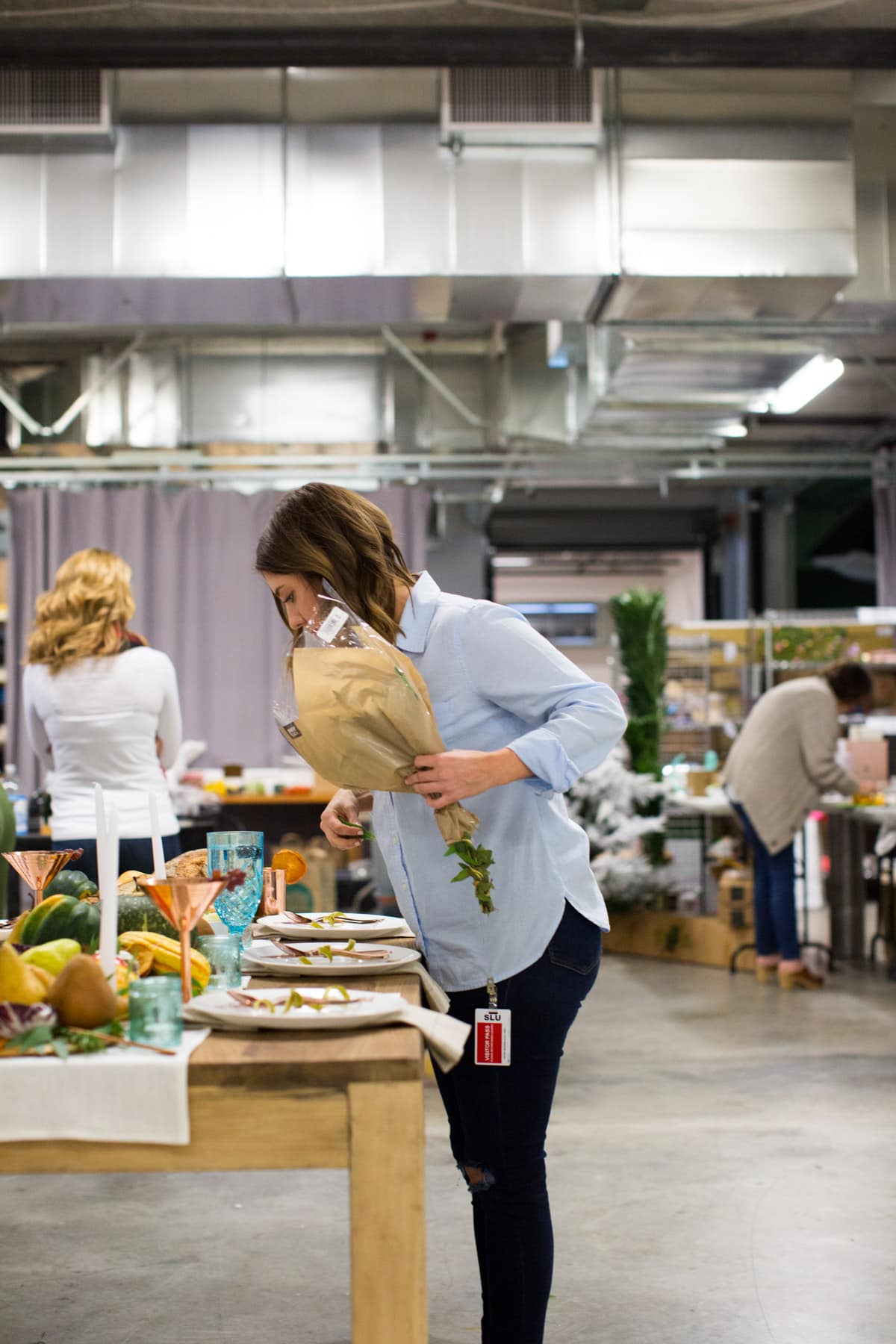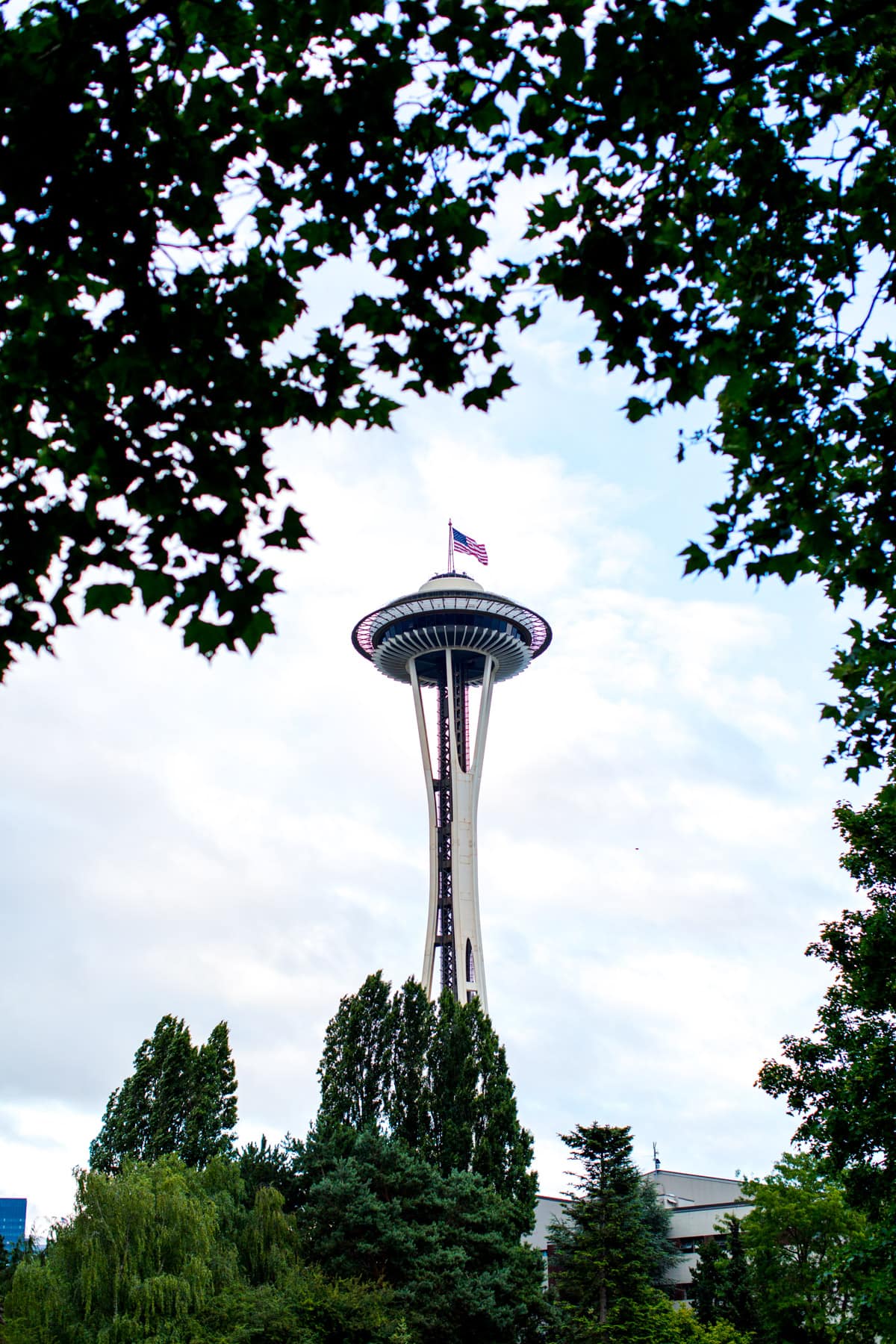 I'm saving the rest of our Seattle adventures for when I can share the final shots we styled, so stay tuned!