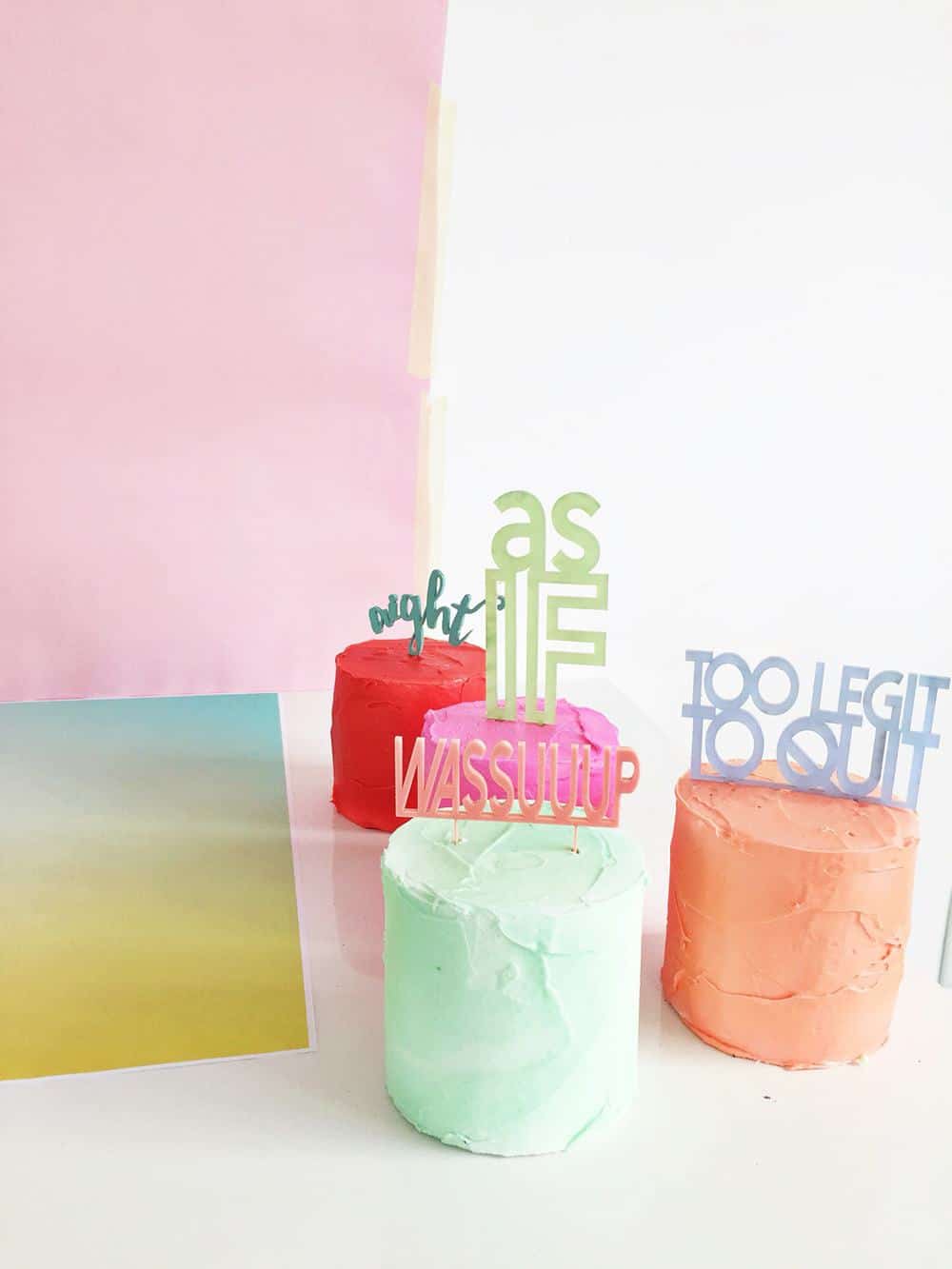 January definitely started out easy breezy since it takes everyone a week or two to get back into the swing of emails and what not, so I took it slow, too. Then the last week and half came around and it went from 10 to 150… which seems to be a running theme around here.. but I did manage to capture some behind the scenes peeks at the shenanigans!
These DIY slang cakes are one of my favorite photo shoots from this month (the other's you'll see later this week and next!), and it's always a blast having Monica in the studio with us. She's one of those people I still pinch myself over the fact that I get to be friends with!
If you're following along on Instagram and Snapchat, you know we just had a whirlwind weekend in Dallas for Create & Cultivate. It was so fun getting to meet a lot of other bloggers and longtime readers that I really admire and am thankful for.
Sometimes I feel like we get left out of a lot of things living in Houston because most creatives are in LA and NYC, so it was nice getting to see everyone in Texas!..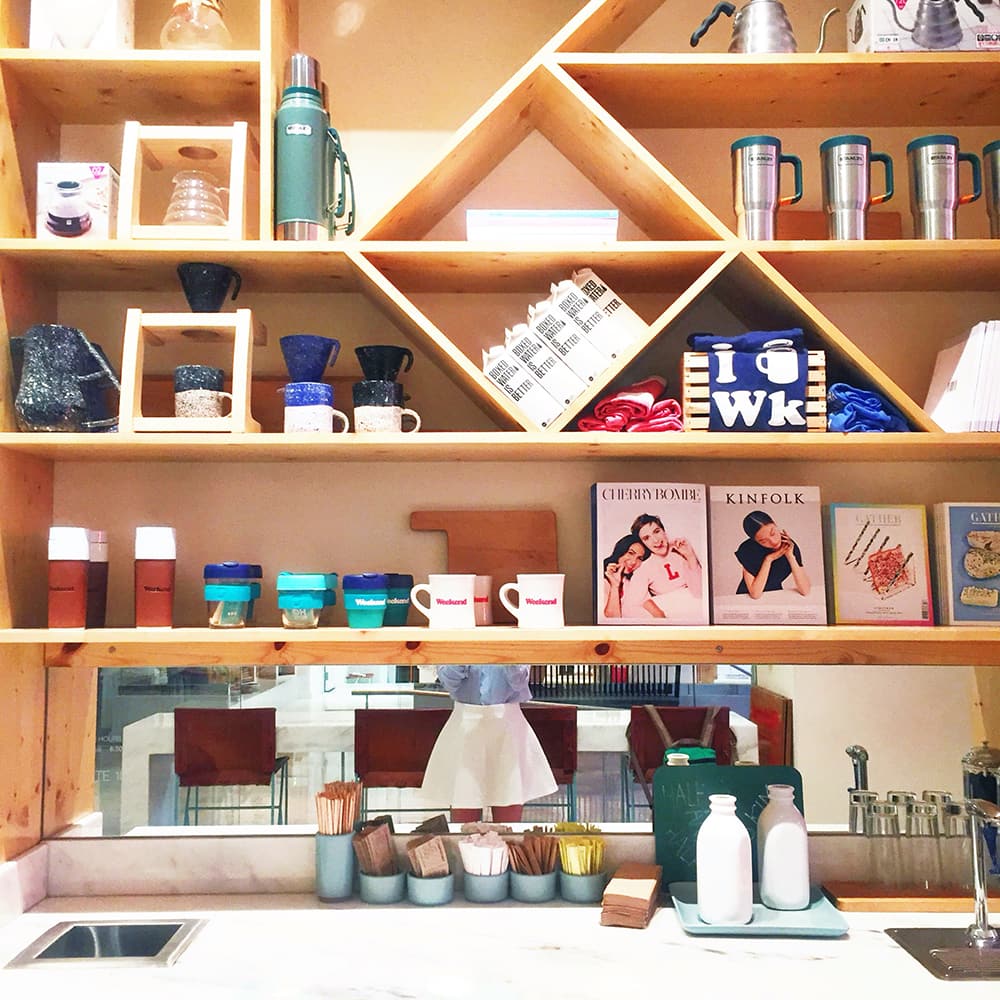 Naturally our morning fuel came from Weekend Coffee while we were there, and they have the cutest little sugar bar in the land. Can you spot my mini selfie?!
We also squeezed in brunch at The Remedy and dinner at The Porch, next time Sissy's is on my must-eat list!
Good news is I didn't blackout during my panel in front of what felt like a million really beautiful people, so I think it went well, ha! I spoke about our photo style and Instagram techniques alongside Matt Crump, Sohpia Macks from Beyond The Mag, and Maxie McCoy of Levo.
I also pretended to be far cooler than I actually am by getting my hair done from the team at L'Oreal Matrix while…watching HGTV, naturally. Priorities my friends, priorities.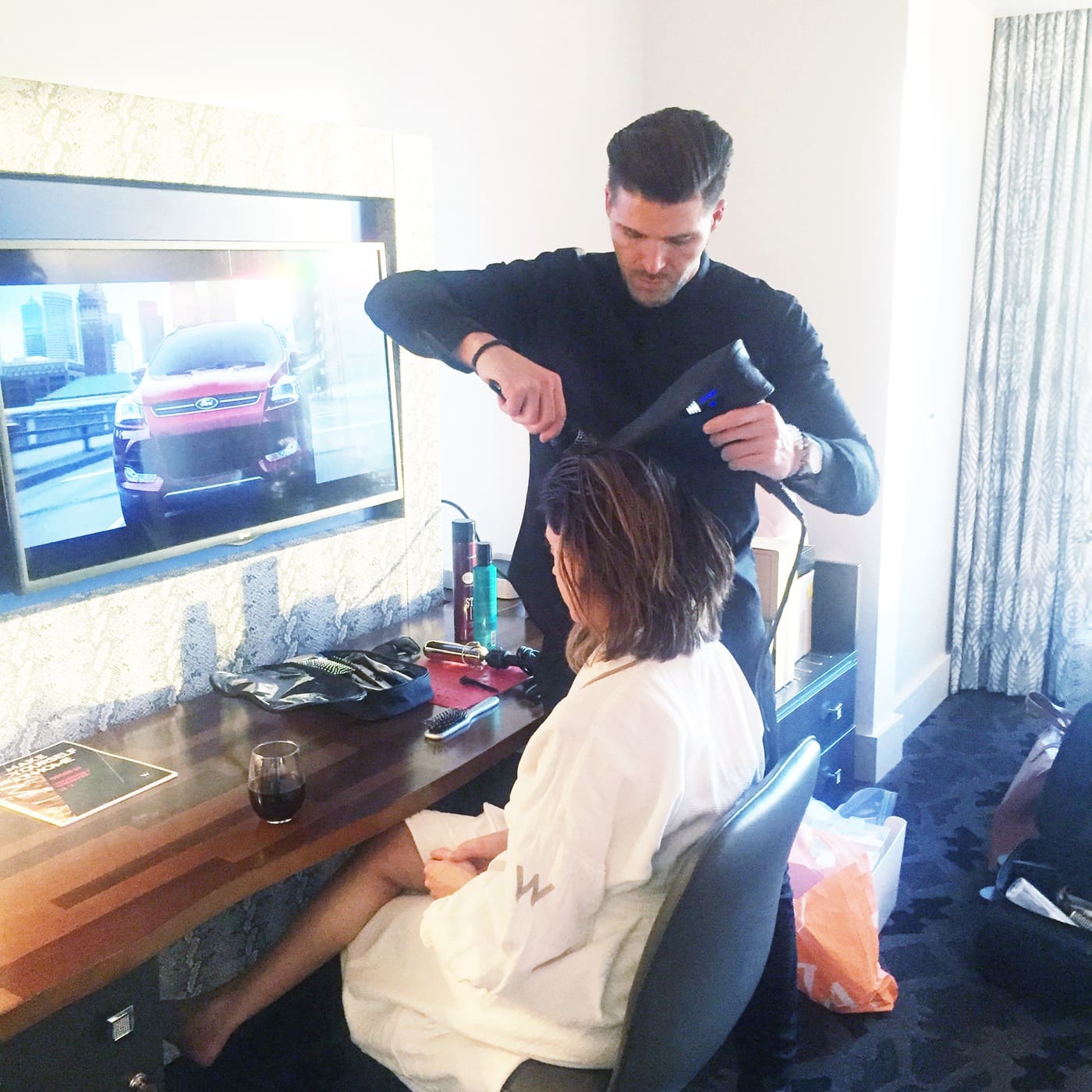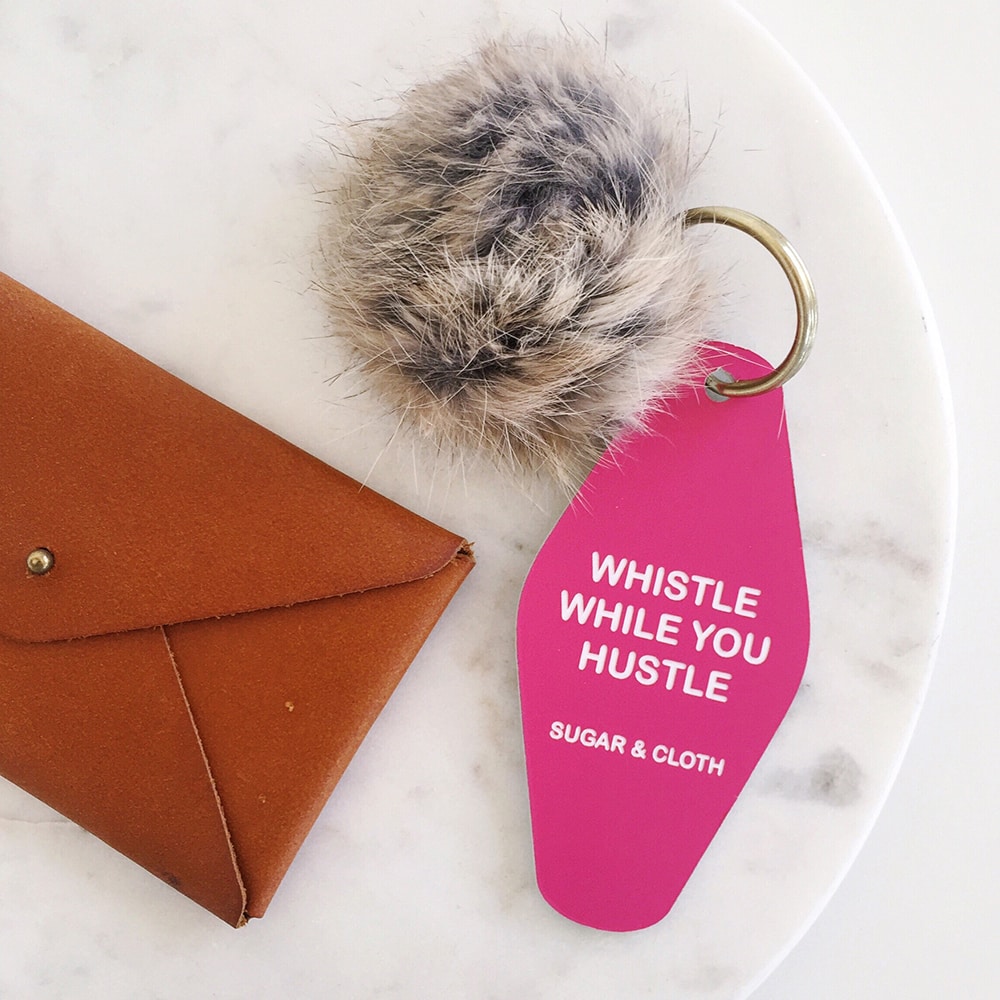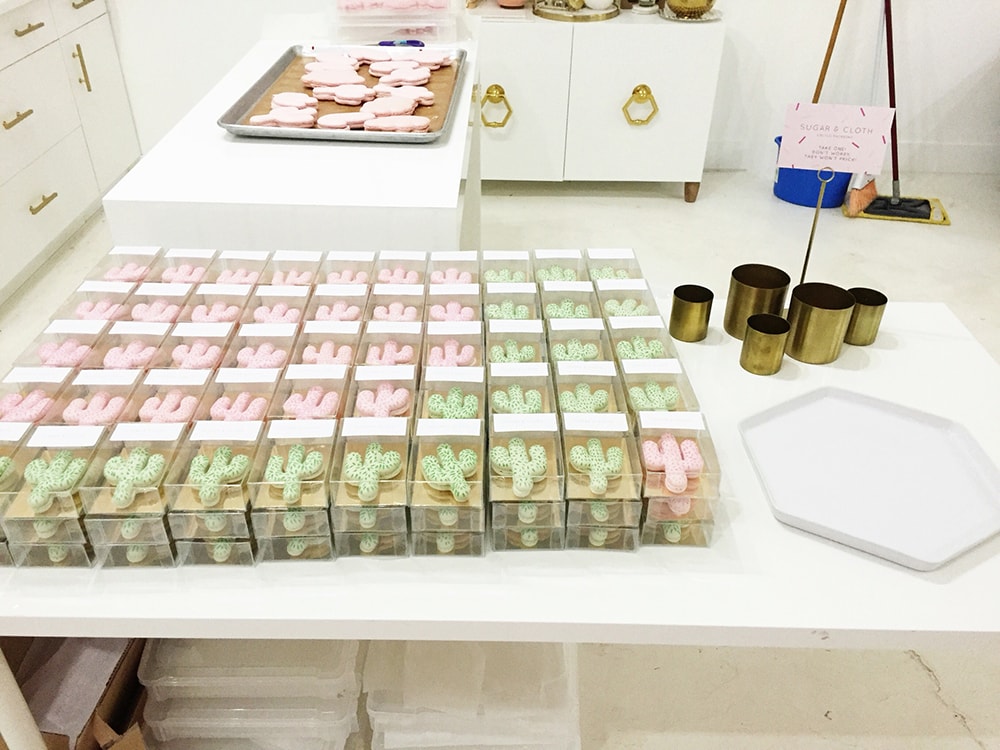 Of course we had to bring a little S&C with us, so we had custom "whistle while you hustle" keychains made, and we also boxed up an endless army of cactus macarons. Luckily we had the pro's at Tout Suite help us out and our assistant might have also been coloring on macarons in her sleep for a few days!
I love the way they turned out though, and the gold boxes are my cutest discovery ever!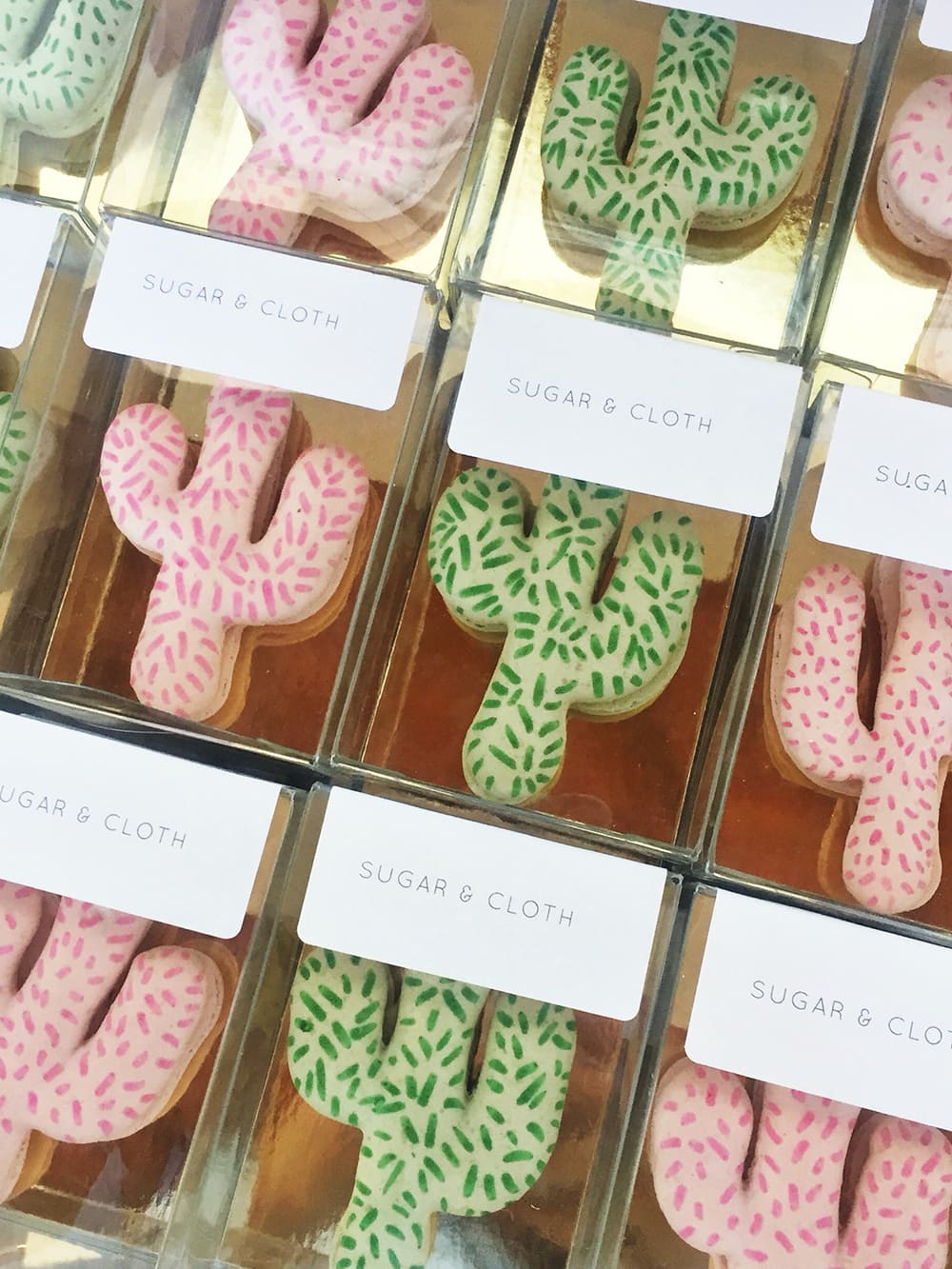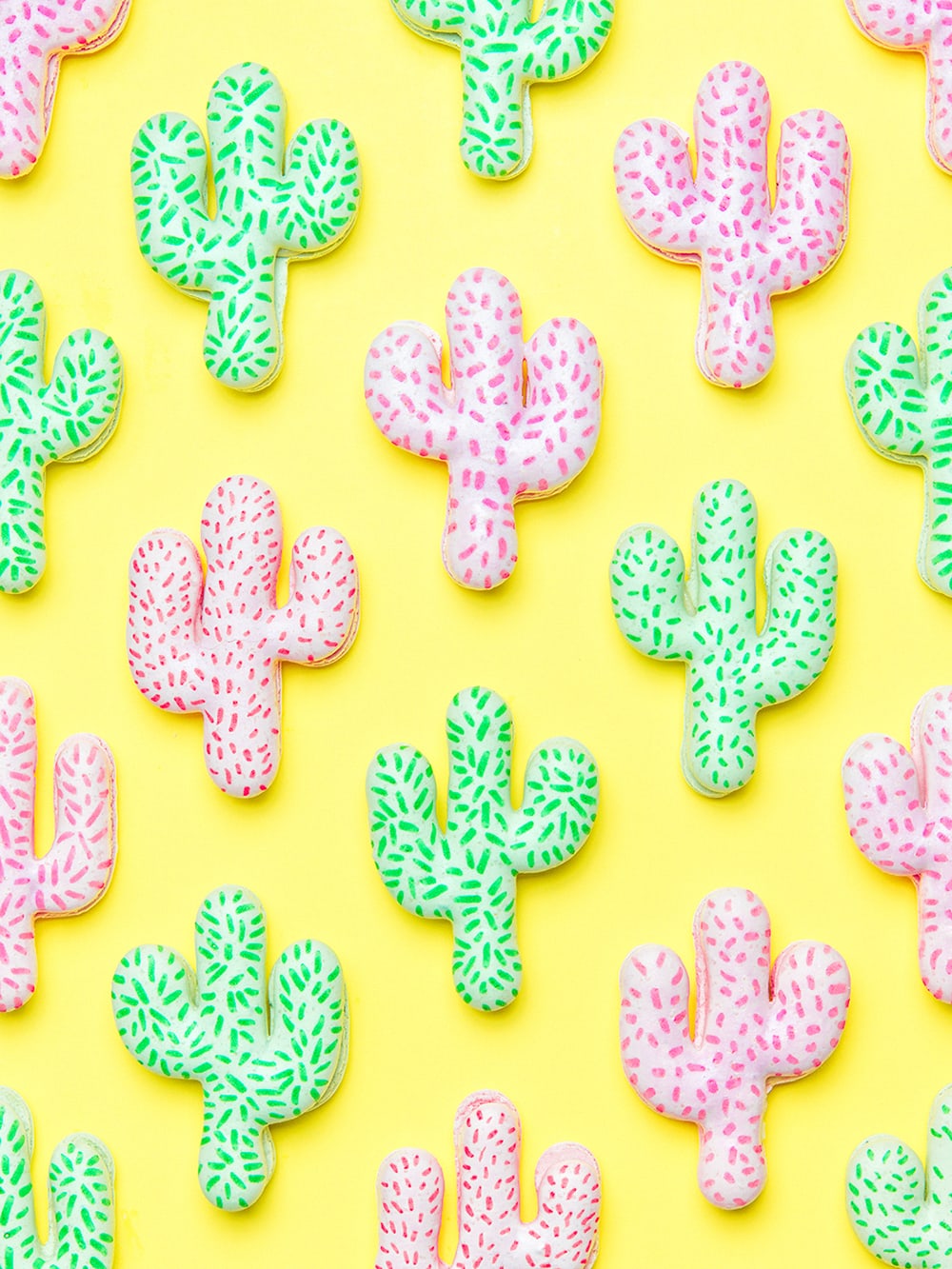 Matt Crump worked his #candyminimal magic on some of our macs, and I love how they turned out!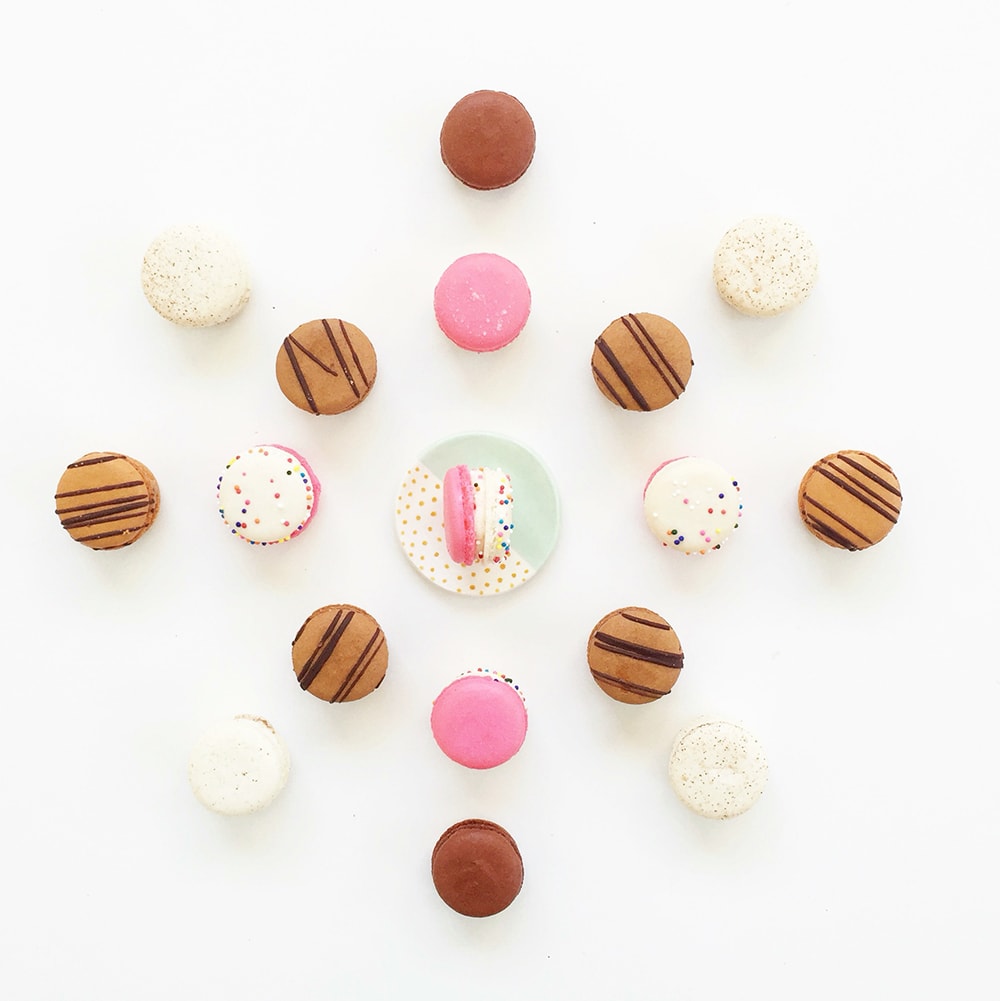 Now we're finally back home, fending small fluff ball off the flowers and eating mini macs from Baked by Melissa.
We're heading back out tomorrow for a quick trip to Vegas for fun, and then we'll be back at it in the studio next week! Be sure to follow along on IG and Snapchat (@sugarandcloth) for peeks at our trip!