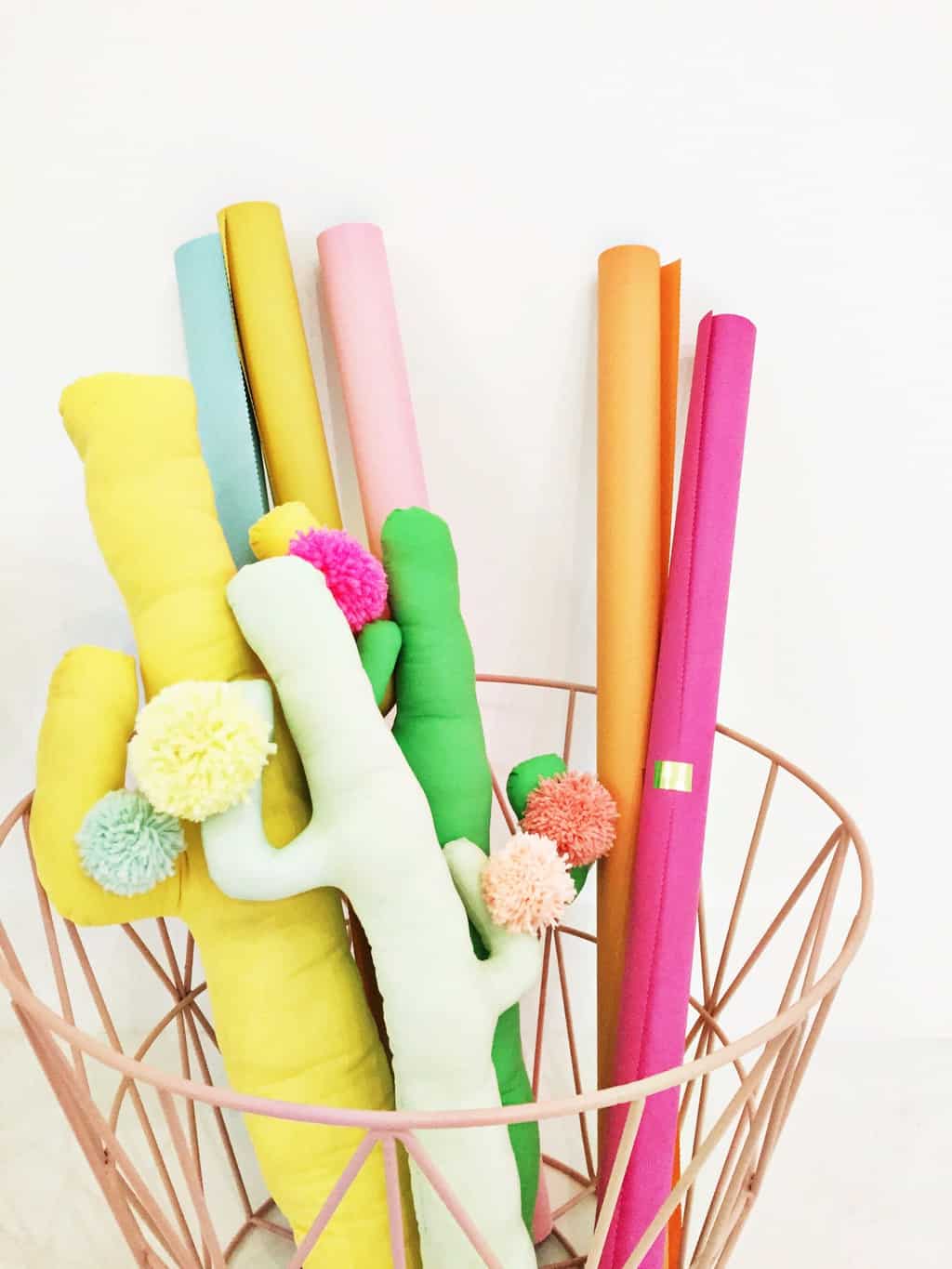 You guys, there has been so much going on behind the scenes lately that I think I could take a nap for the next whole year… involuntarily. Visiting family in Florida was amazing and now we're back, full speed ahead on studio projects and events. We're actually hosting a studio launch party tonight, so be on the lookout for fun event photos (#sugarandclothstudio)!
Oddly enough, the studio isn't even fully complete (we're still waiting on a few key pieces of furniture), but I didn't think it would take nearly this long to get it done, and we started planning the launch party in the beginning of January. I don't know if that makes me the world's worst event planner, or if I just have some seriously bad luck with furniture shipments, but hey, we have lots of cute party details to share with you!
Case in point, the awesome cactus pillows that we got to use for photo props from Unicorns4Evaa (I'm in it for the name if nothing else!), and the awesome stay gold stamps we had made from Zazzle for the party invites…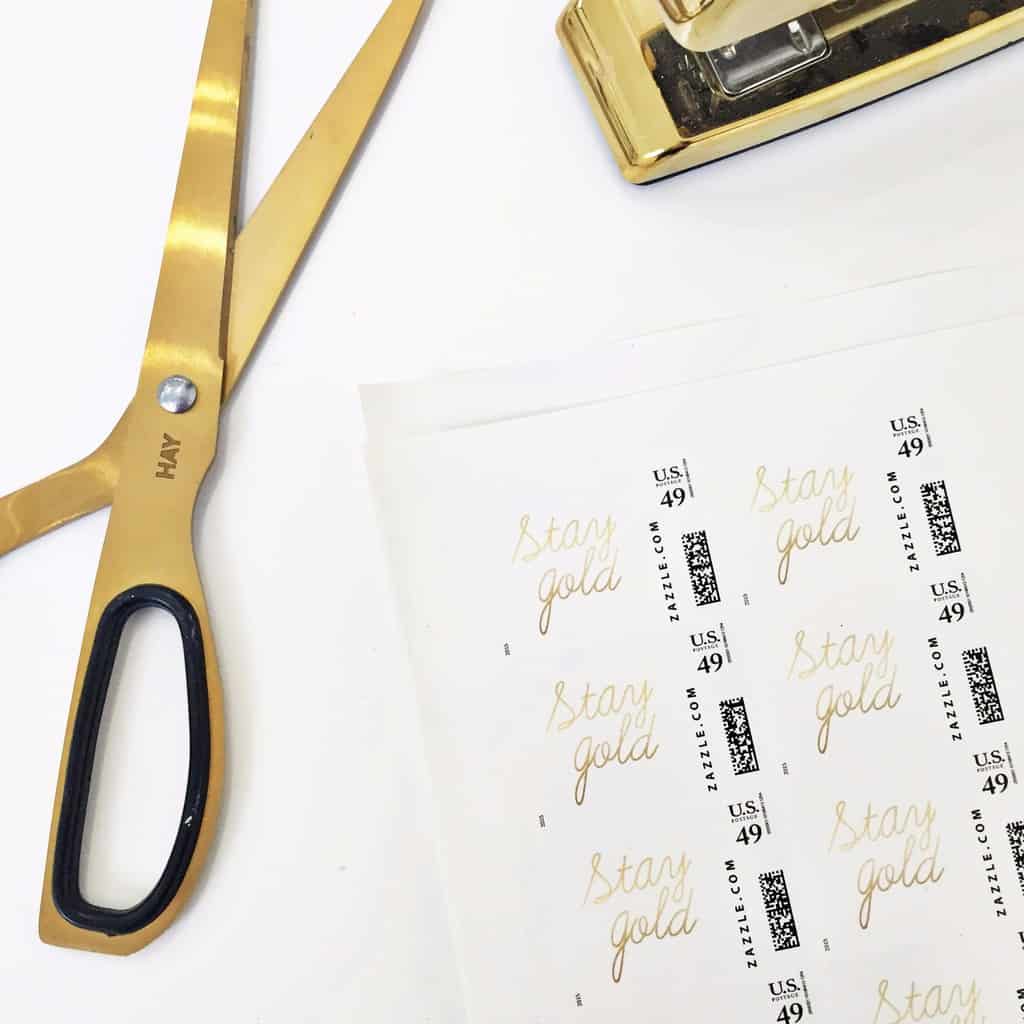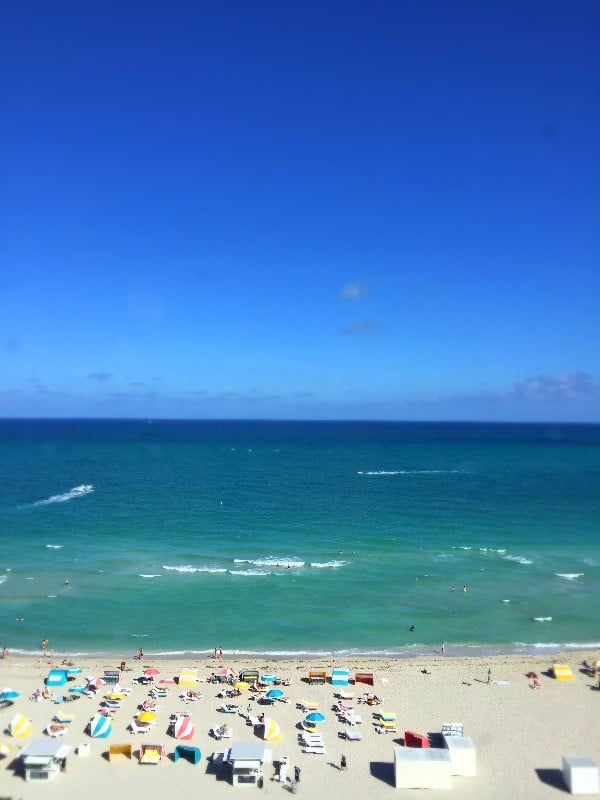 Don't worry, this isn't a Miami photo tease, I'll be sharing the rest of our trip tomorrow! Thanks to everyone who gave us Miami recs, too!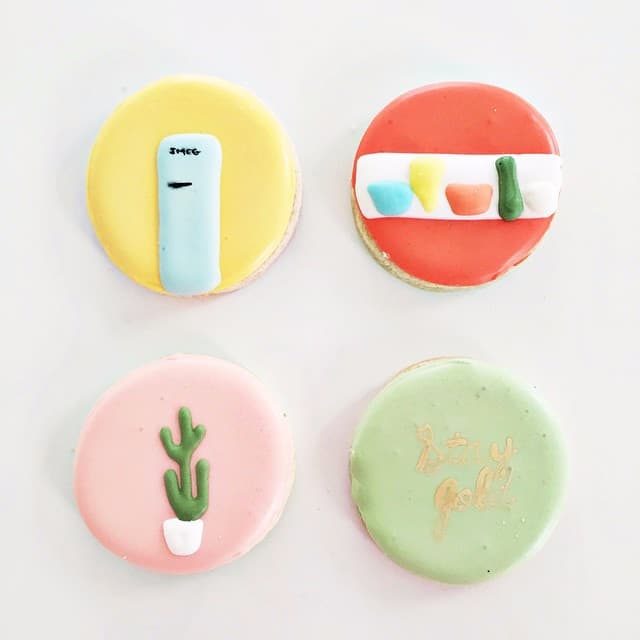 I also did some Instagram stalking a while back and stumbled across Nutmeg Cookies, and worked with Meghan to create some edible art cookies based off of elements in the studio. I mean, how awesome is that Smeg cookie?!
It felt like Christmas when we got back in town because of all of the workshop goodie bag items that have been rolling in, plus a few extra things (i.e.- the awesome ban.do goodies in the top photo!). I'll be sharing more sneaks on goodie bag items along the way, but be sure to snap your workshop ticket if you haven't yet!
P.s.- Want to do me a solid and vote for Sugar & Cloth as your favorite DIY blog on Better Homes & Gardens here and Houston Tidbits here? I will love you forever (that's actually a lie, I already do for even reading this little blog!)