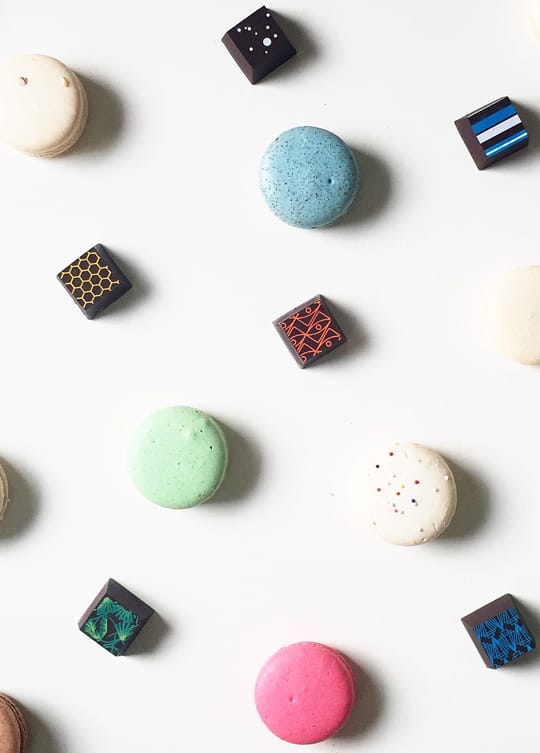 Oh man, do I have a lot to catch you up on from behind the scenes lately or what?! I accidentally let birthdays, holidays, and this crazy Houston flood let a little too much time slip in between from my last update!
To start, celebrating my 27th birthday was awesome, and thank you so much for all of the well wishes and even the cookies, chocolates, and cupcakes you sent! Jared actually took me extreme go-karting on birthday (not joking, I was sore for two days), and we played trivia and bingo with friends and family. I live a wild life, I tell ya!
I used some of my cold hard birthday cash (this is too make me sound cooler than going to bingo did, even though it's actually not impressive) on these awesome new gold heeled sandals, and I'm obsessed with them! I mean, they're gold, what else can I say? Plus I can actually walk in them, I'm terrible at regular heels, you guys…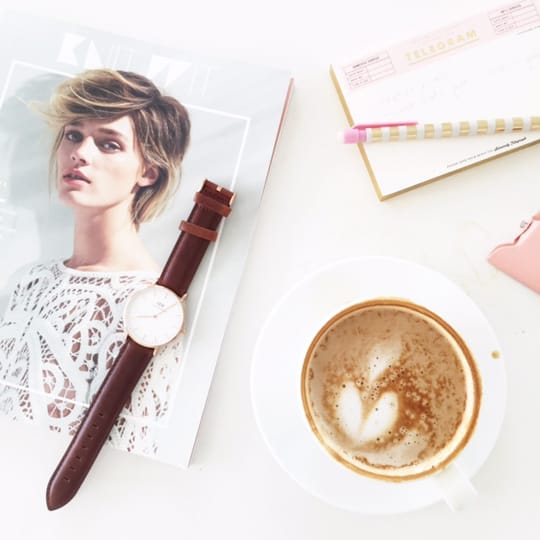 We also teamed up with Daniel Wellington watches recently, and are happily sporting these pretty little guys around. I think I got on a watch kick after doing this Fossil post. I can honestly say I haven't owned a watch since high school, until now! In case you're looking to gift one for Father's Day, you can use our discount code for 15% off until June 30th with code "sugarandcloth"!
I've also become recently obsessed with all things green tea, lately. Have any of you jumped on this band wagon?! The cafe below our studio sells a matcha tea chia pudding, and it is so freaking delicious, I'm thinking of concocting my own recipe to share with you guys, but if you know of a great recipe, send it my way!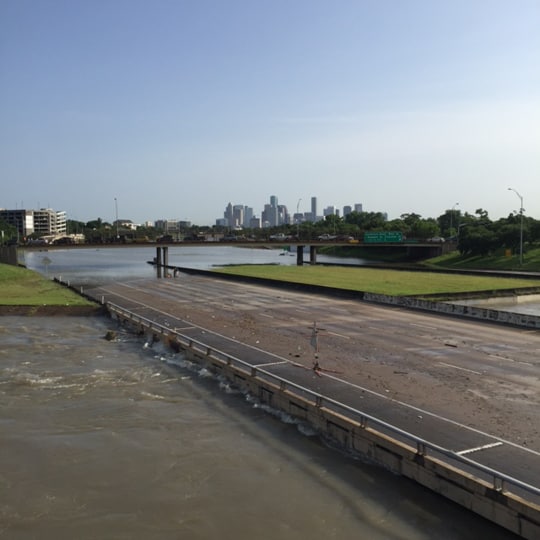 In not so great news, the Texas flooding has continued. It was even flooding this past Saturday.. AGAIN. This is what the interstate looked like from right near our house. It's just been insane. It's also really heartbreaking for the people that have lost their cars, homes, belongings, and even worse, family members. If you're the praying type, they can definitely use your extra thoughts!
Luckily we've come out unscathed, and I'm very thankful. To be honest, we're just now getting in the swing of things with a new intern, getting settled from jumping into this self-employment deal full time, and everything having a place in the studio, and it would have been exceptionally heartbreaking timing for us.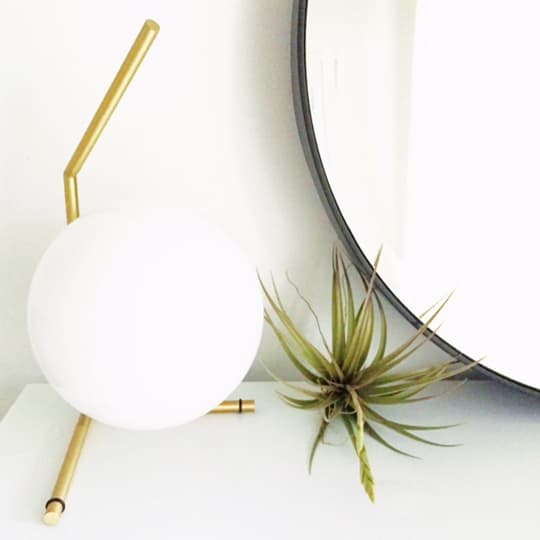 The being stuck at home aspect did force me to get some things done around the house that I've been meaning to do, like putting the finishing touches on the guest room makeover that we'll be sharing with you this week, so stay tuned for that!
How are the rest of your fairing, hopefully not too much flooding your way! Be sure to drop me a line in the comments below so I can following along with your happenings, too!