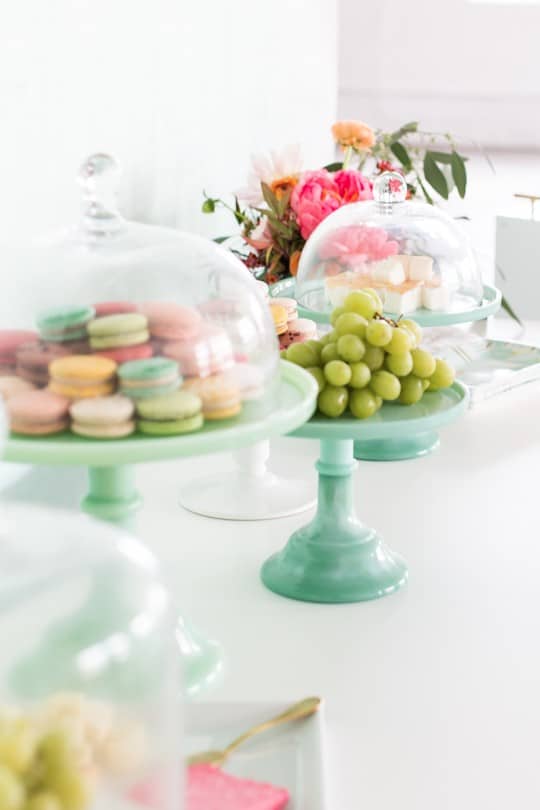 It's been an eventful few weeks around here, and having the second round of sold out workshops with Laura Hooper Calligraphy over the weekend made for a pretty break in our long string of construction work from building out the new studio. Unfortunately we weren't able to get things finished enough to have the class in the new Sugar & Cloth studio, but the lovely ladies that own the bakery and cafe below our new space also have a studio for events that they kindly let us use (thank goodness!!!), on the other side of the building and it turned out just as nice!
We had the same setup for the morning and afternoon class, and I loved every detail, but especially the florals from Jennifer Laura Design that really pulled the urban space together…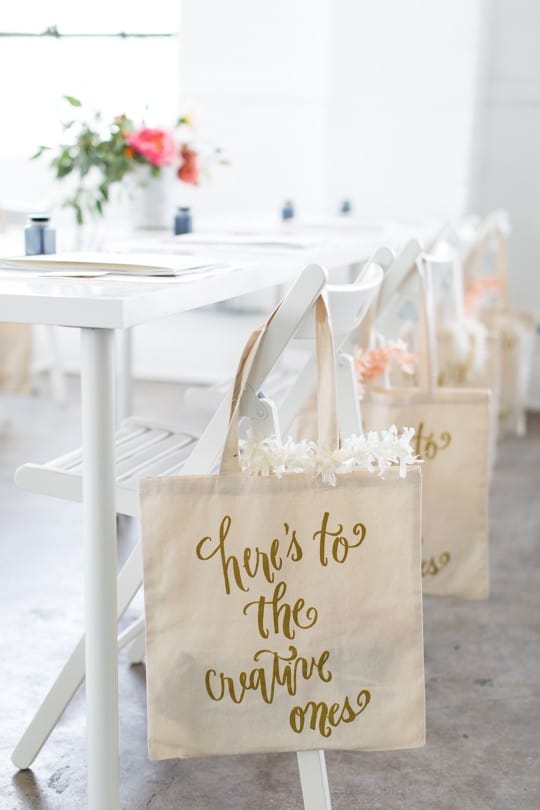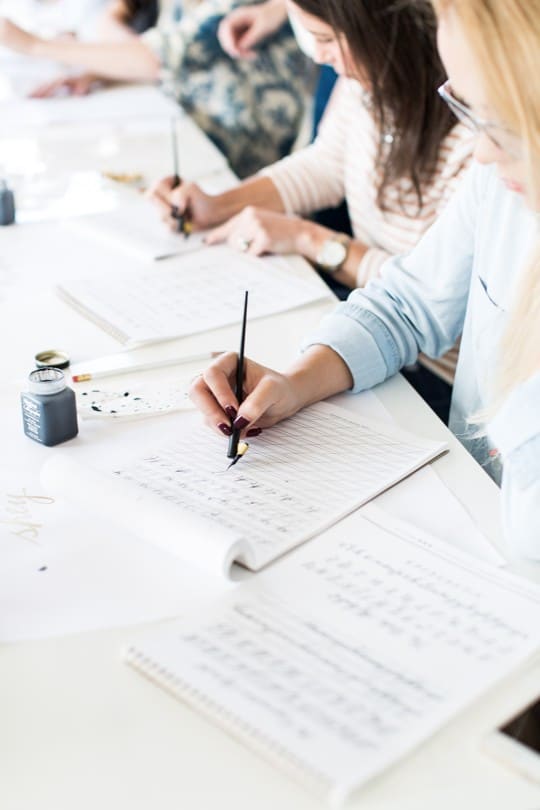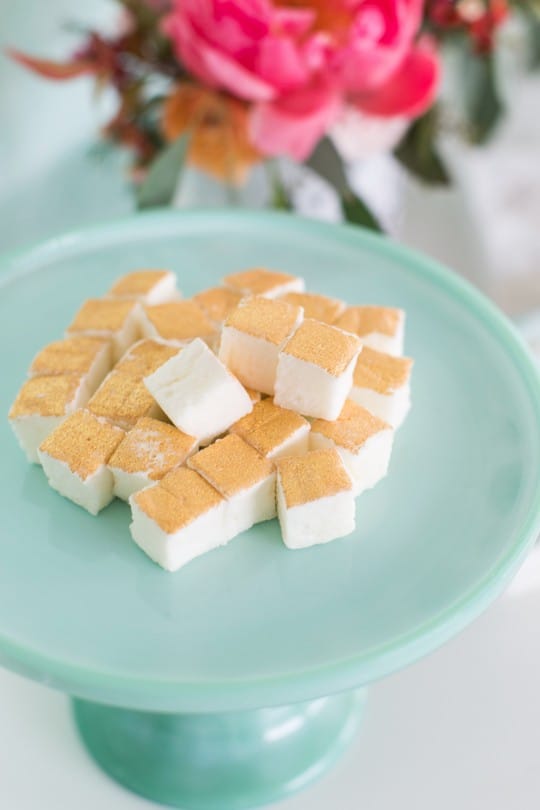 For bites and sips we had Le Grand Courtage champagne, macarons from Lette Macarons, 24k champagne marshmallows from Sugarfina, and some fruit and pink cheese to cut down the sugar high.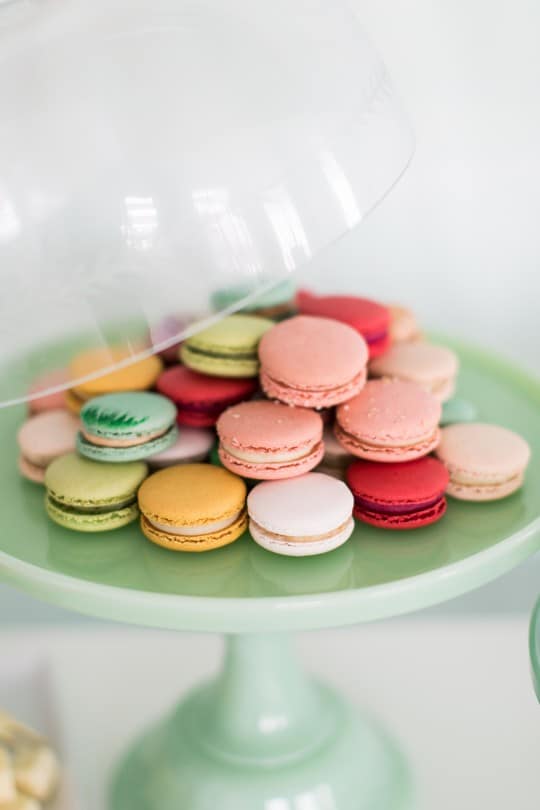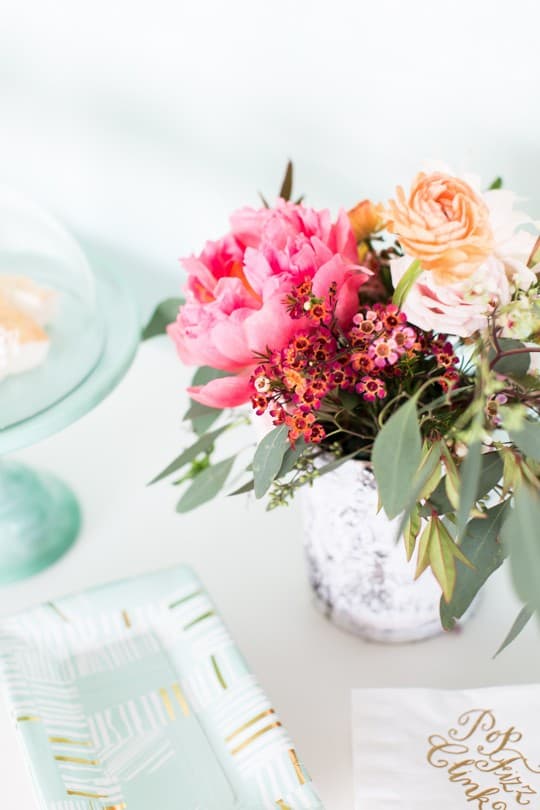 I'm currently obsessed with the Oh Joy! for Target holidays collection and had to pay the plates and utensils to go with the ensemble which just so happened to perfectly match Laura's gold foiled Pop, Fizz, Clink napkins.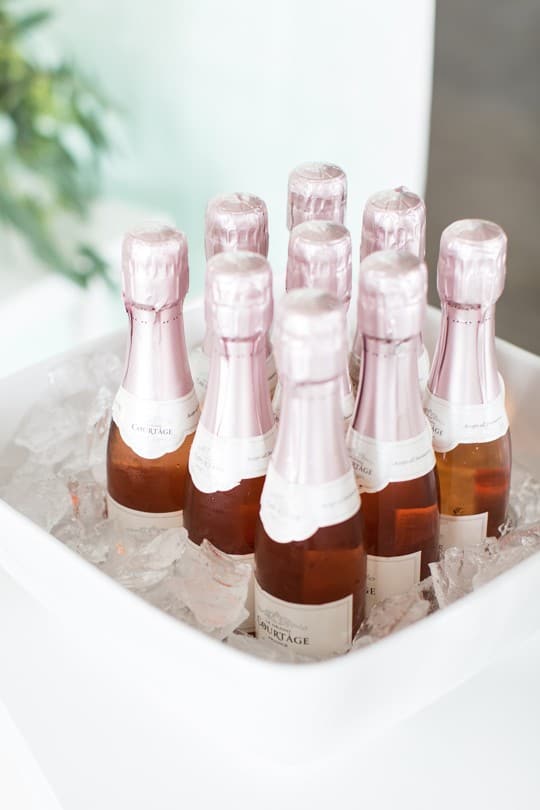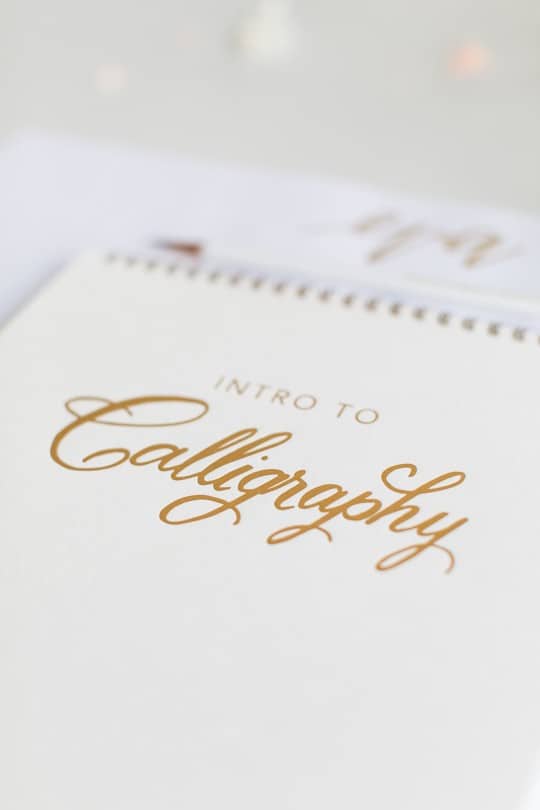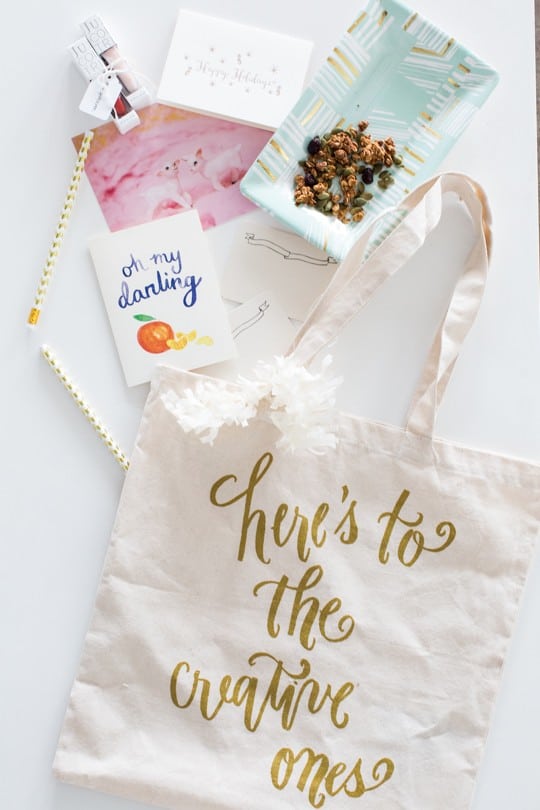 For the gift bags, we had a whole slew of awesome shops that donate products to be included for the attendants in Laura's calligraphy totes for either the AM or PM classes. They included granola from Gray Gardens, a print from Tiny Deer Studio, nail polish from Julep, pencil sets from Splendid Supply Co., holiday cards from Laura Hooper Calligraphy, banner gift tags from An April Idea, and an Oh My Darling folding card from Sable & Gray!
In case you missed this weekend's workshop, you can keep up to date with all of our other upcoming events right here.