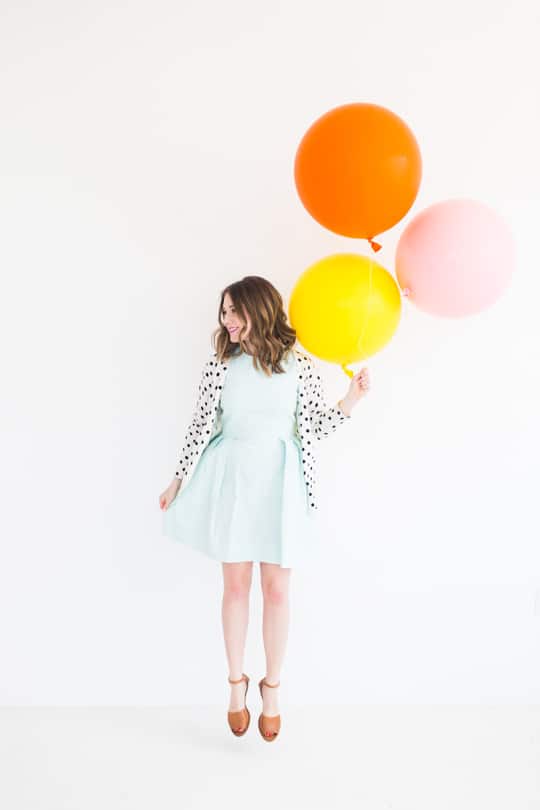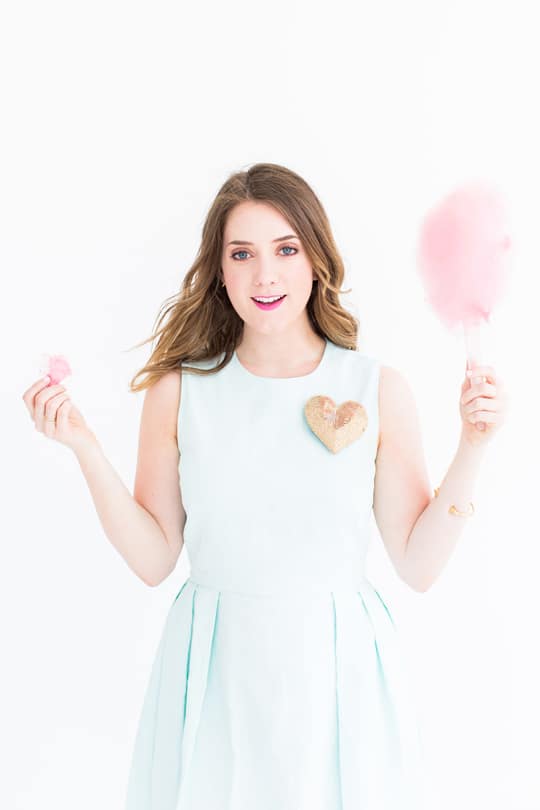 I'm not exactly what you'd call "fancy" when it comes to my closet staples. As it turns out glue guns and paint pallets are my biggest audience on a day-to-day basis, and they aren't too impressed with designer duds. I'm more of a "How many different tasks is this outfit equipped for?" kind of gal. To give you a better visual, we've created a mini photo parade on how to stay versatile while keeping cool and budget friendly in my two summer uniforms with Gap Styld.by!
I'm actually not joking about the parade part. We've got everything here today folks: flamingos, pineapple cups, emails, sequin hearts, cotton candy… the list goes on.
A SIMPLE LOOK FROM DAY TO NIGHT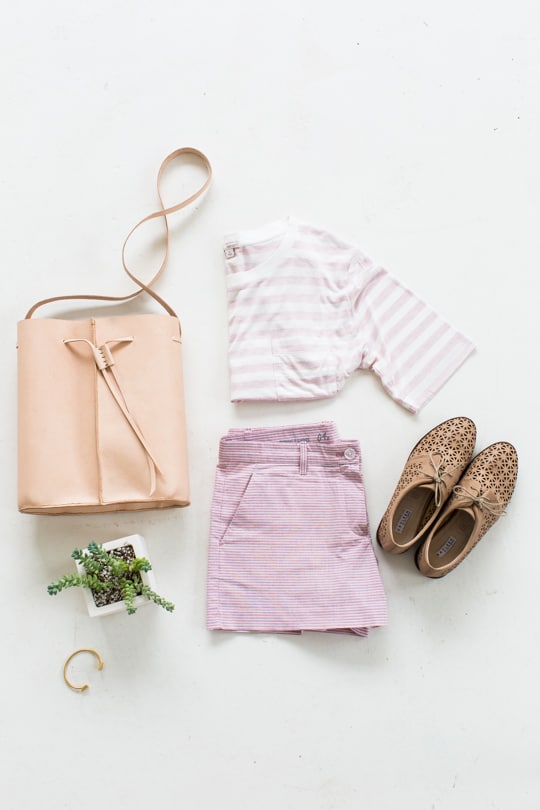 Since we never know just what we'll be getting into at the studio each day, I try to mix comfortable staples with interesting accessories, plus it makes things much easier to mix and match when I haven't done laundry in over a week (don't judge me, just being honest!).
I'm also really into patterns at the moment, so I mixed a striped lightweight tee, pinstripe shorts, a structured leather bucket bag, and geo cutout oxfords as my go-to summer ensemble for a day at the studio. Oh, and glasses. Turns out seeing helps in my line of work tremendously.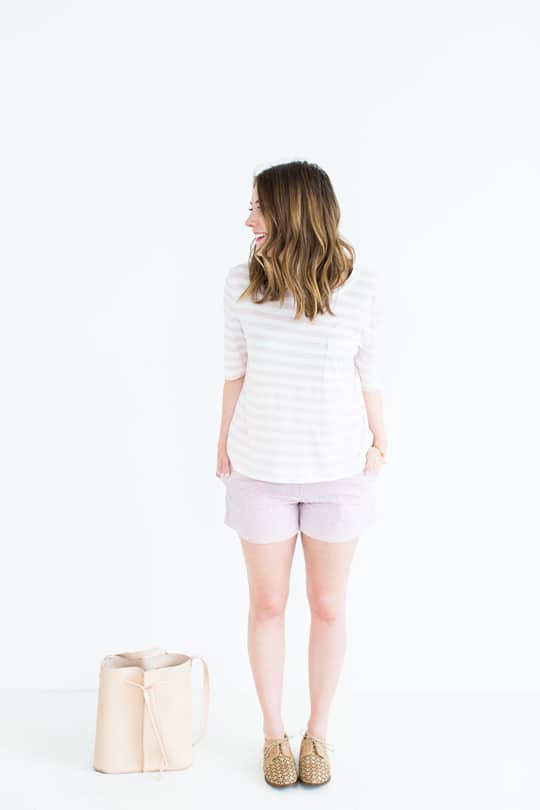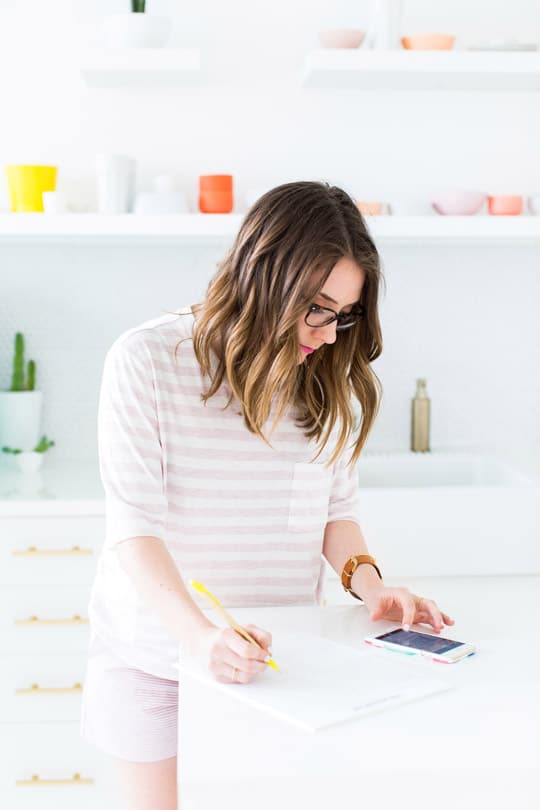 Usually our days start out with lots and lots of (never-ending) lists, then I usually return a few emails (I'm terrible at mornings, and emails make me feel productive while still being half asleep!), followed by prepping for a DIY project or supply shopping.
Since we tend to race the clock a lot with deadlines and crazy last minute DIY ideas (insert every macaron project ever, pretty much), we don't usually make too many evening plans in advance. When we do make it out, I usually just add an extra touch to what I'm already wearing to either a) hide a coffee stain from the morning, or b) make me feel a little more put together/intentional for an evening. That almost always consists of my token orange-red lipstick and something like a hat or layering on a jacket…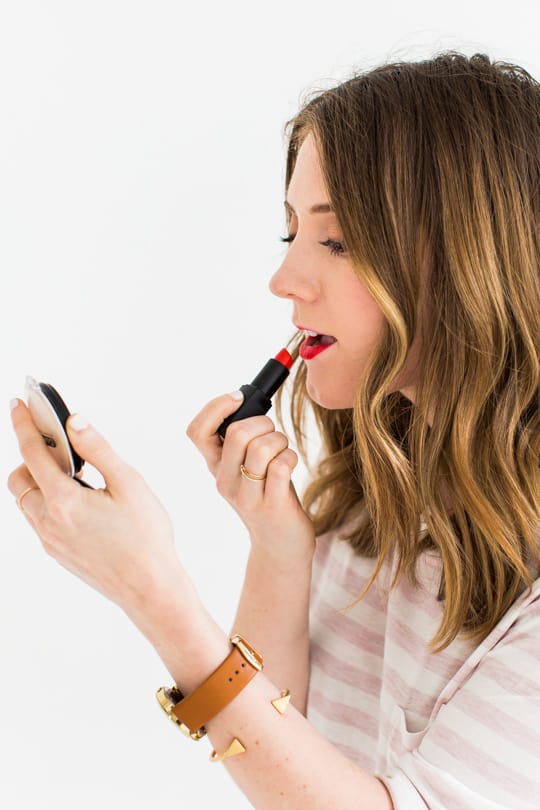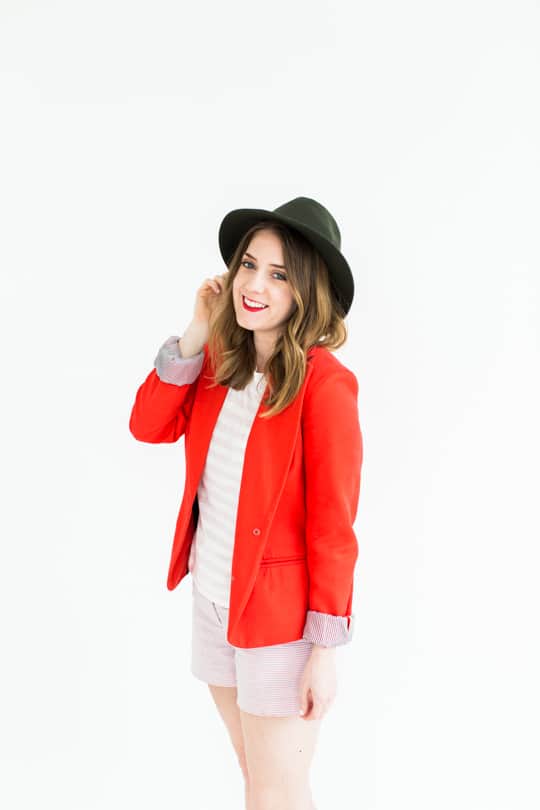 A LOOK FOR FUN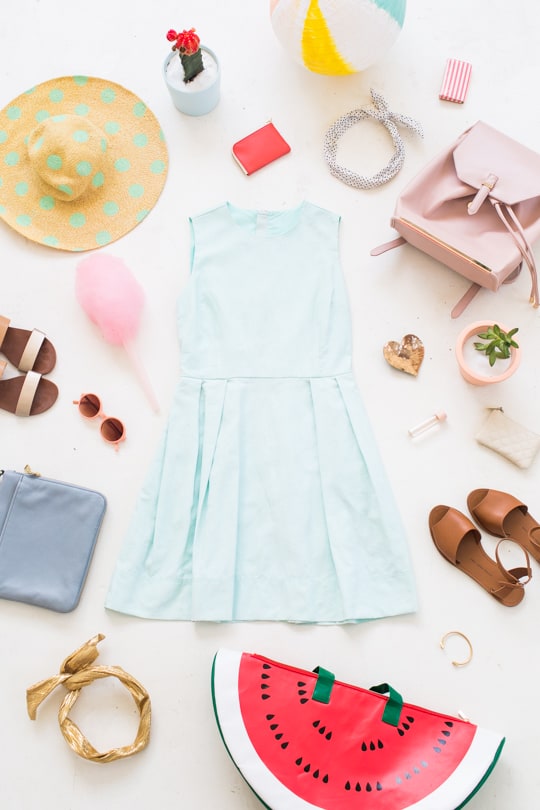 On days when life involves more than just glue guns, I opt for something a little more fun! Since this can mean just about anything, I thought I'd take it upon myself to act out several scenes from a little thing I like to call "Summer please don't ever end, unless our air conditioning goes out in Texas, in which case I'm out"…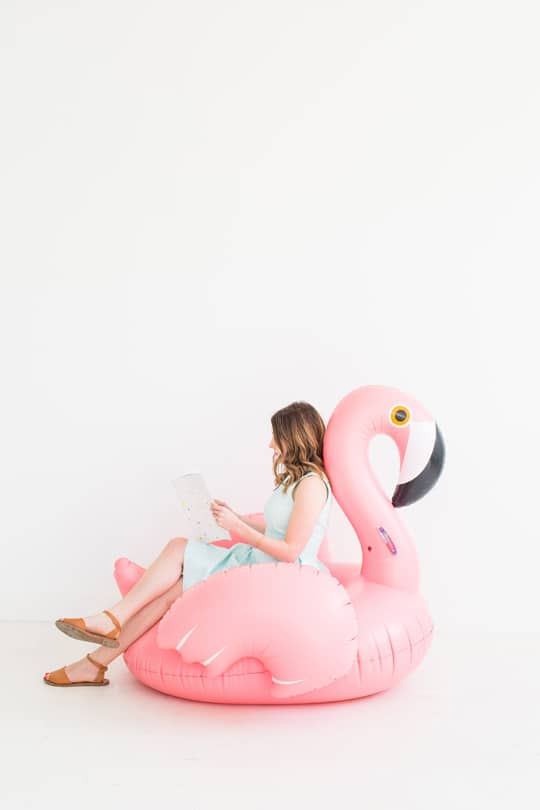 So technically I don't recommend your Gap gear as swimming attire, but if push comes to shove, it does compliment inflatable flamingos like a champion.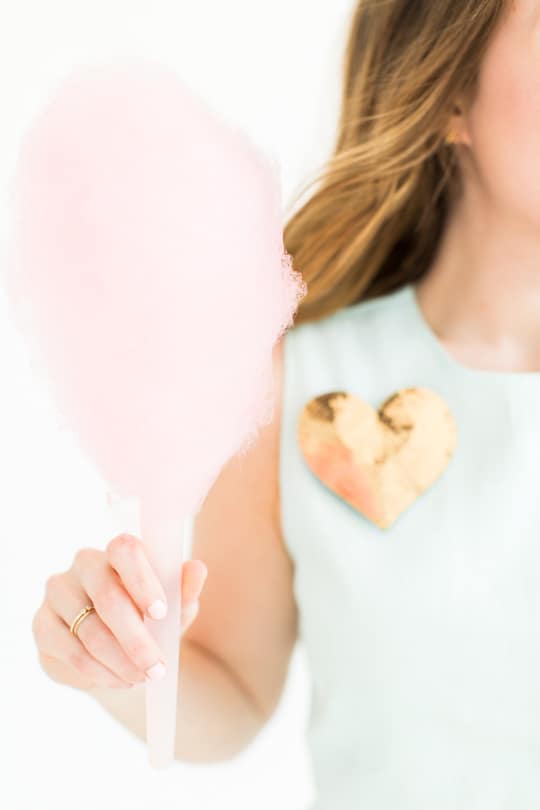 Depending on what the occasion calls for, a sweat for chilly nights, a touch of glam with a cute pin, a gold dusted bag, or retro sunnies can all make for a totally different look.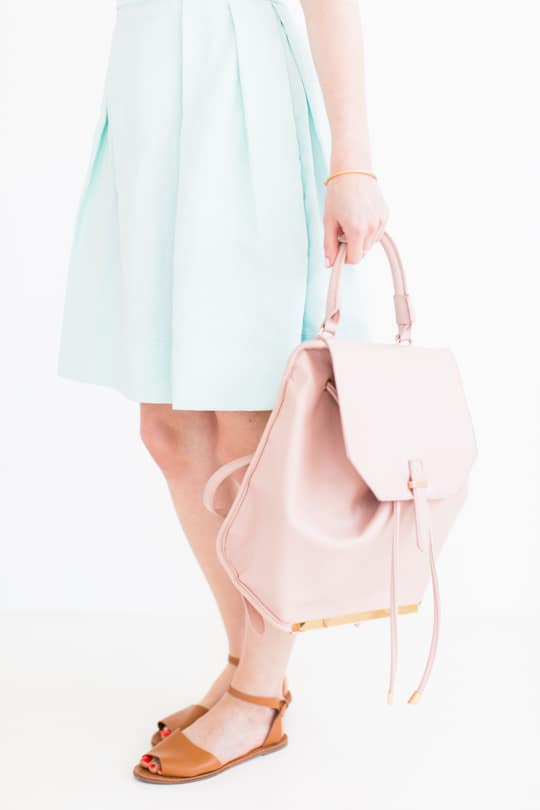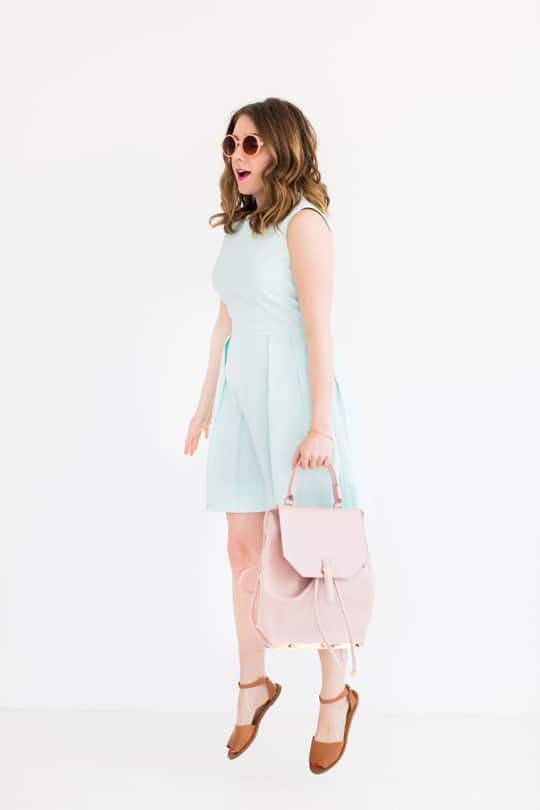 Do you all have any token Summer uniforms you always look to when things warm up? Also, I have absolutely every intention of living in these strap on sandals by the way!
You can also see our full feature on the Gap Styld.by site here!
This post is made possible by Gap. Thank you for supporting the brands we love that keep bigger DIY's and even sweeter recipes coming straight to your inbox!