I hope you guys are ready for some video action, because we've got quite a few coming to you realllly soon! Naturally the first one had to be the first one had to be our new about video, which is basically a super summarized version of the last four years played out on a giant wall of color with lots of balloons, confetti, and dessert. It all seemed fitting don't you think? A little chaotic, a little sugar, and a lot of fun. Why I haven't made that phrase my life's motto before now, I will never know.
On top of introducing the new video, I thought I'd share a few behind the scenes snaps from shooting with Kelly that day. It's always a blast getting to work with her, and you know you have a good friend when they let you know you're double chinning at unwanted times, ha! You all know what I mean!
For those of you that may have missed the detailed version of the story of Sugar & Cloth, you can read all about it right here. —

MY LATEST VIDEOS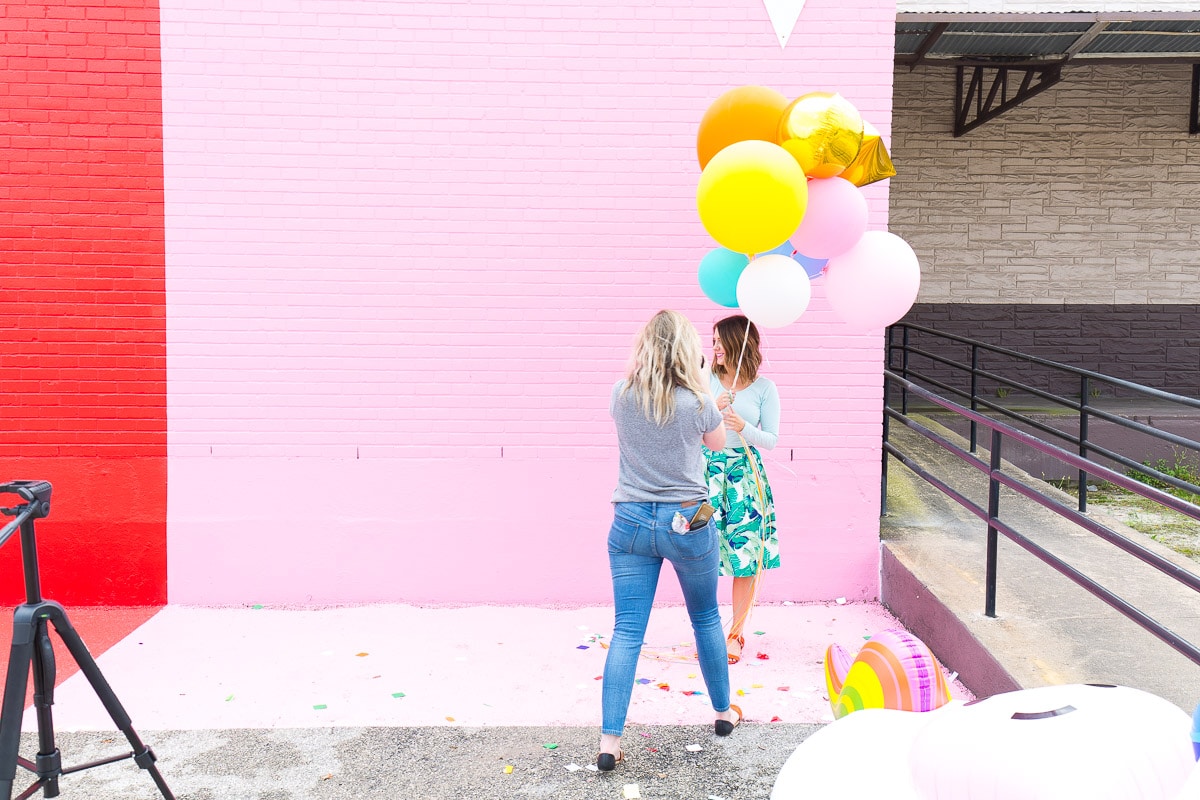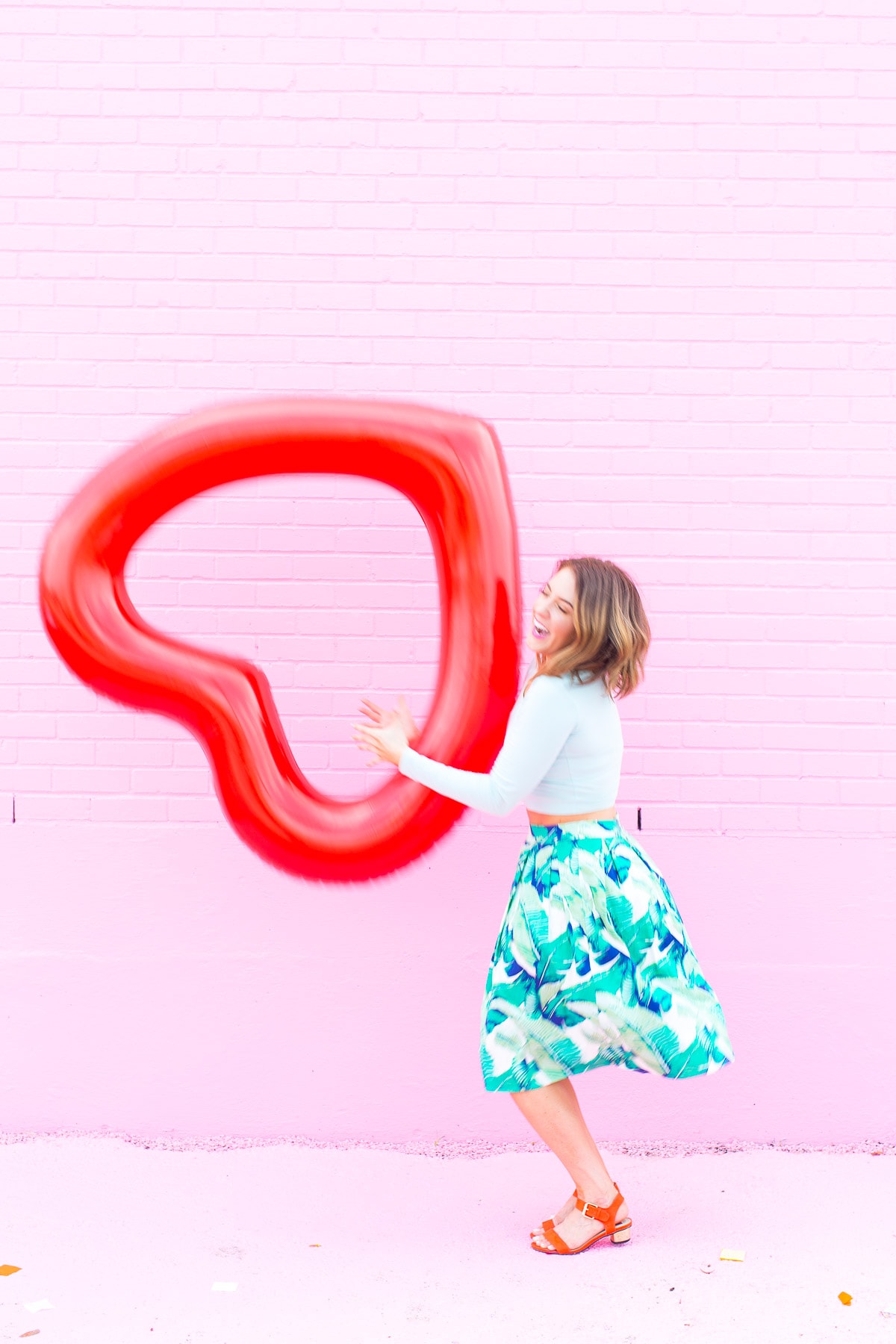 And good thing there's no Olpympic award for throwing a heart float in the air while still attempting to look cute for the camera, because it's not my forte. I get a little too focused. But what I lack in action shots, I can totally make up for in cheesy apron poses.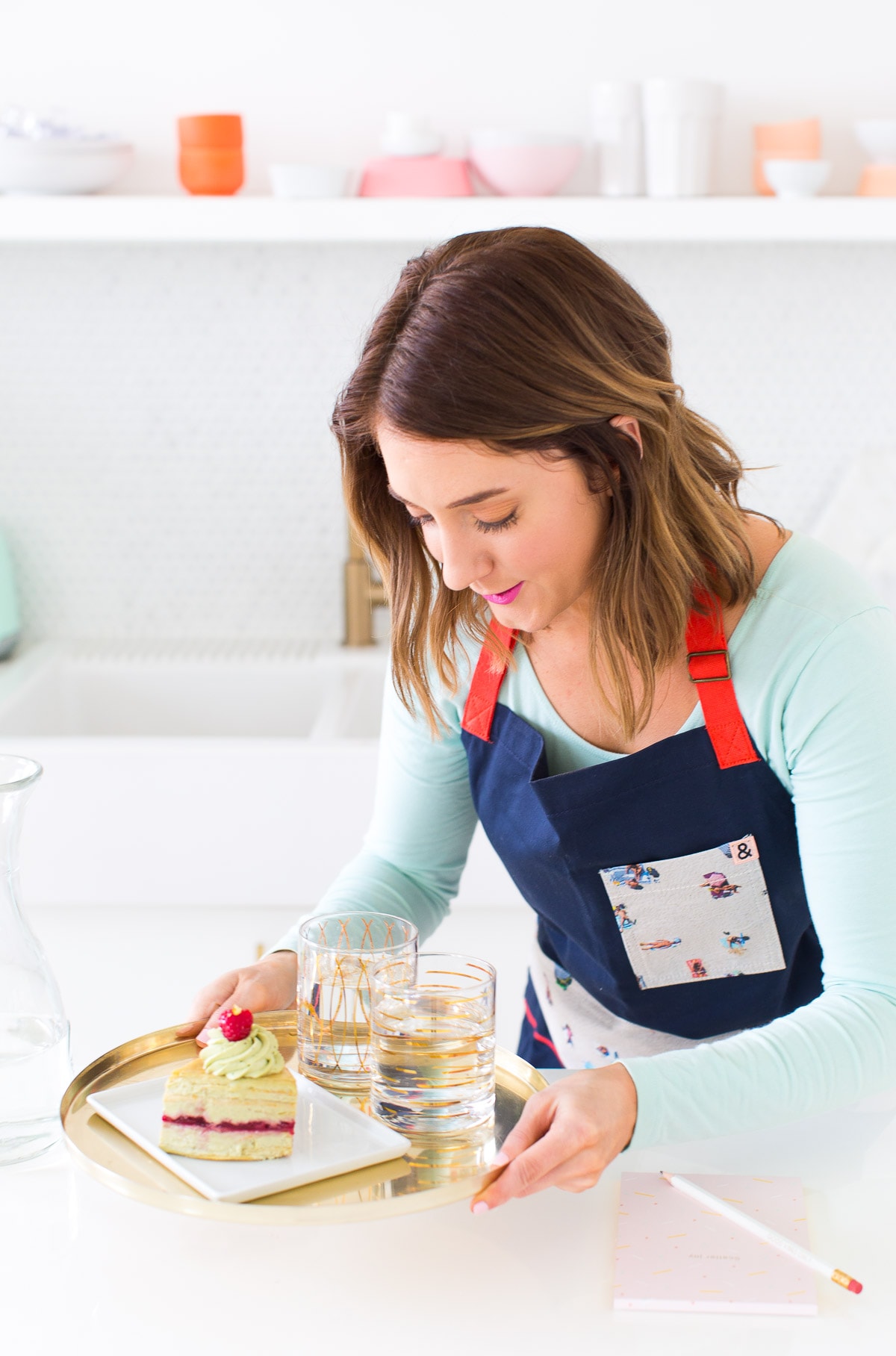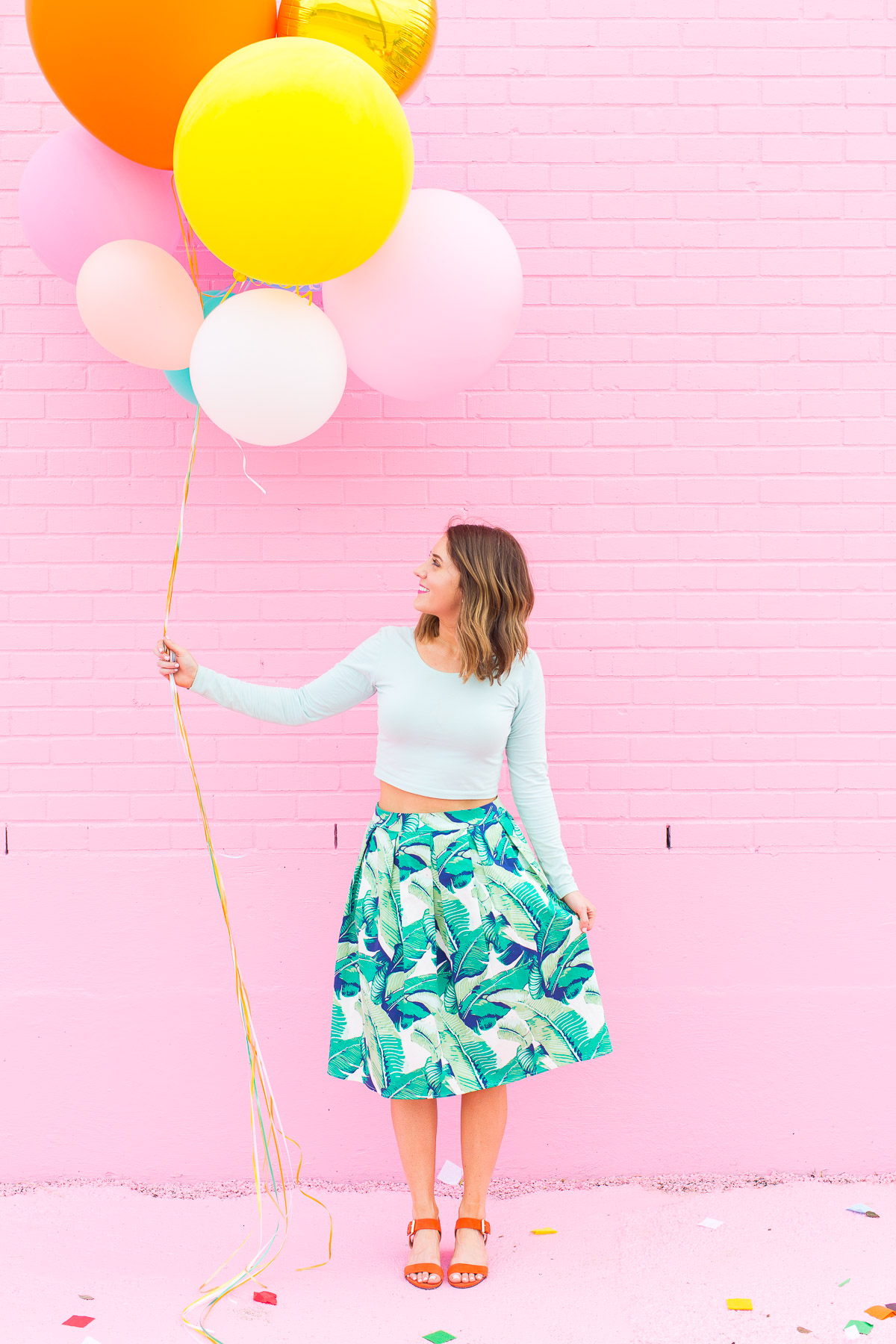 I hope you love the video as much as we do — It's fun to see the story come to life after living it for several years, ha! It didn't exactly feel this magical along the way, so don't be discouraged when it's not all gumdrops!
video by Kelly Christine
This post may contain affiliate links which won't change your price but will share some commission using Shopstyle, Reward Style, and/or Amazon Associates.