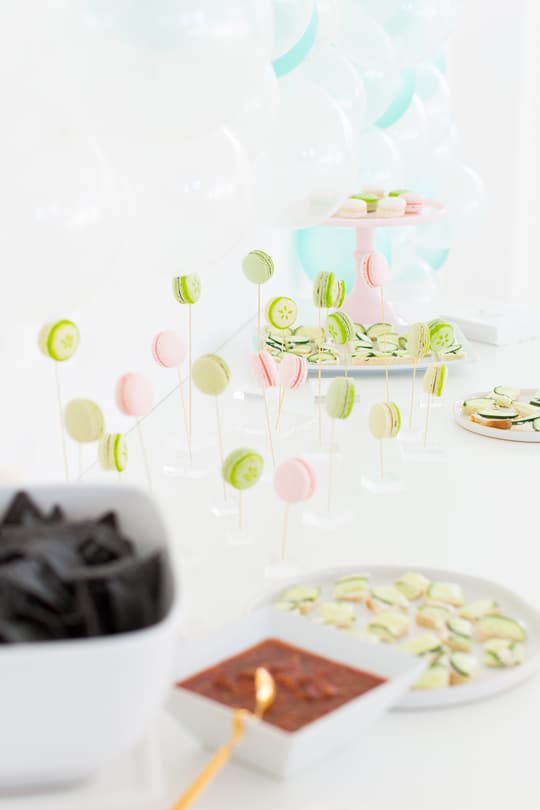 photos by Jared Smith
For those of you that we got to hang out with at the Skinnygirl® Cocktails Tastemakers Houston DIY event a few weeks ago, we had a blast! It never hurts when a get-together involves cocktails and DIY'ing, but we were so excited to get to hang out with you for a little crafting and conversation!
For those of you not in the Houston area, I'm excited to share the pretty little details of the event with you and we'd love to host more of these events in different cities, so fingers crossed we can come to a city near you soon (be sure to leave us a comment below with your choice location!).
To kick things off, we naturally had to have cutely bottled Skinnygirl® Cocktails for starters. The theme of the event was based around the Skinnygirl® Cocktails Cucumber Vodka, so we stayed true to form with "cucumber" decorated macarons, open faced cucumber sandwiches, and cocktails donned with green garnishes…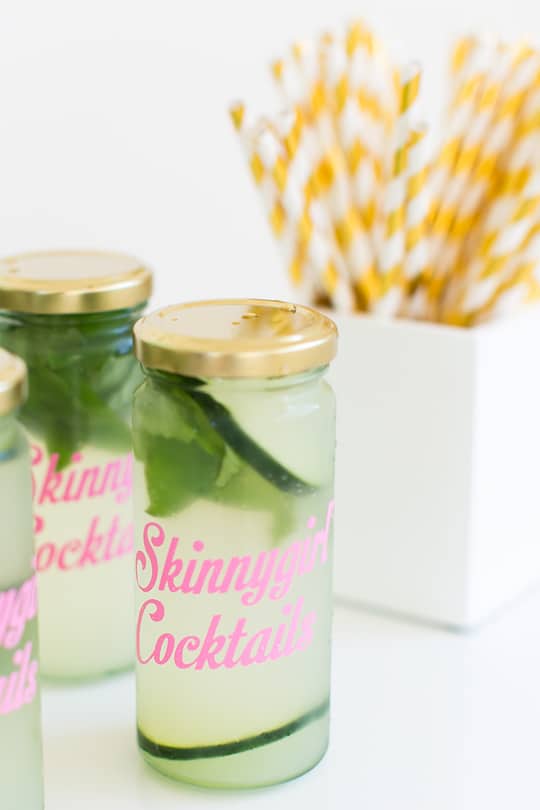 I wanted to make sure every attendee had a little something special when it came to enjoying their cocktails, so we packaged each drink in these cute little glass bottles with gold lids and custom vinyl stickers.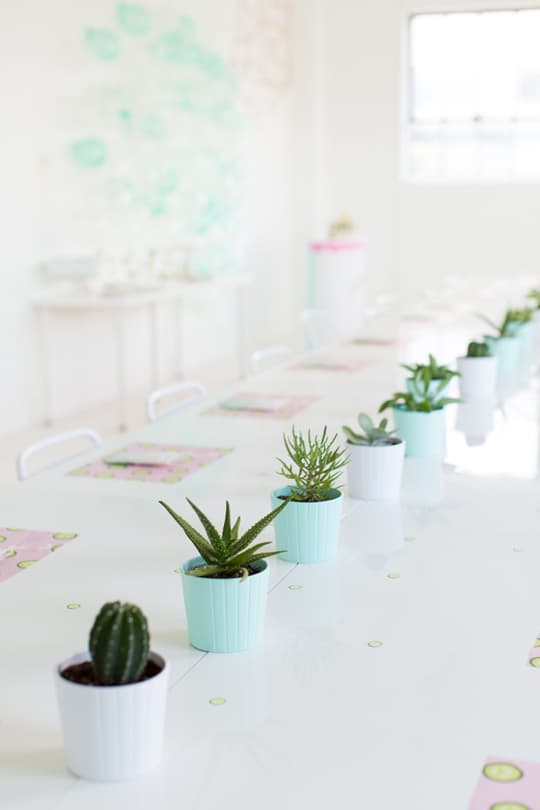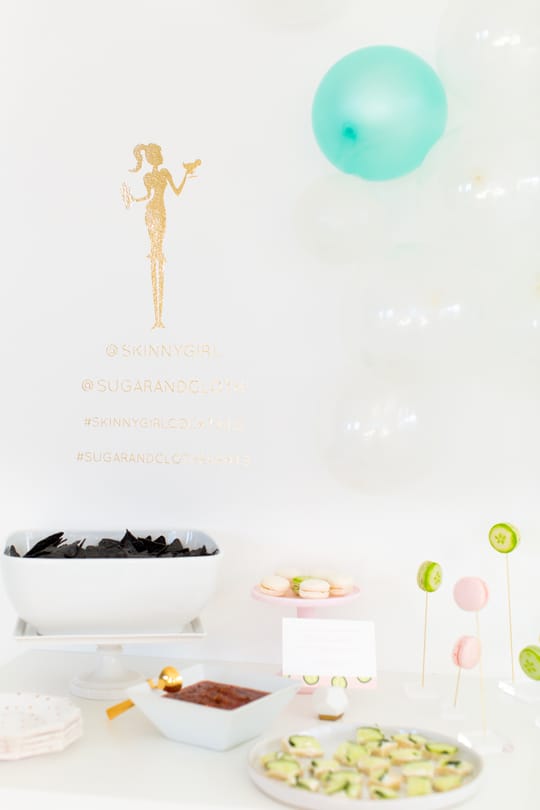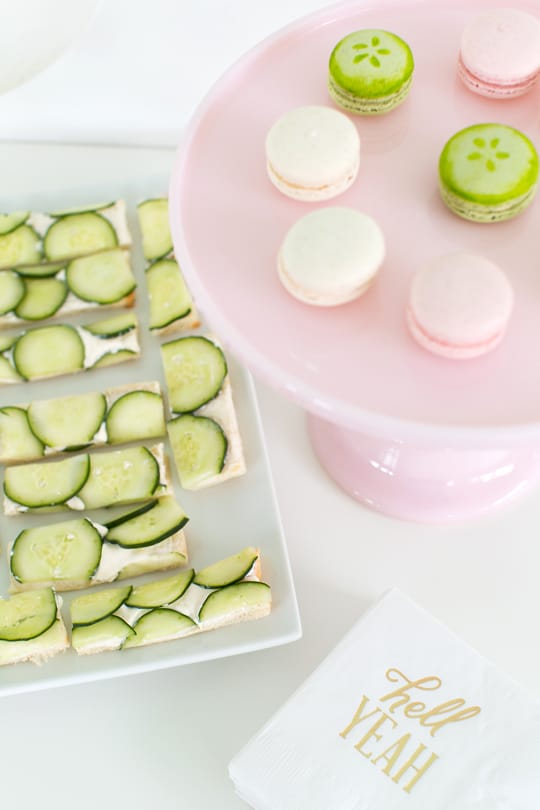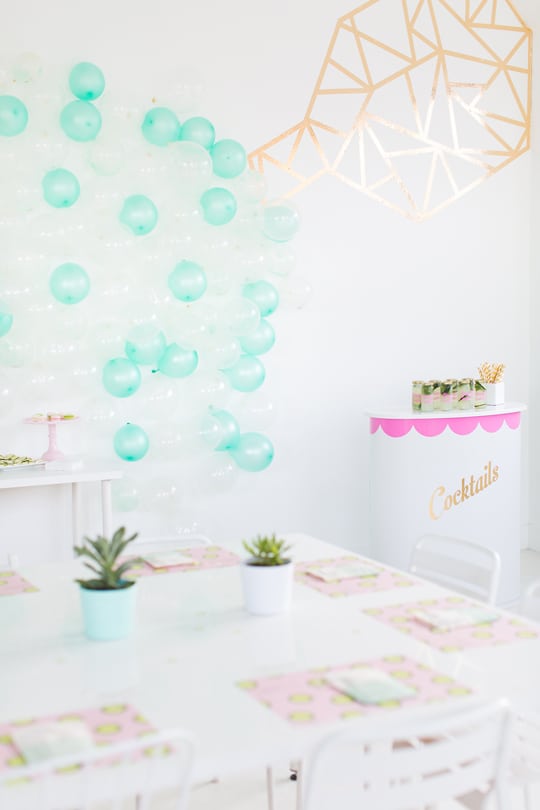 Obviously no event is complete without a good photo-op (or 100), so we made a vintage inspired DIY bar ( I'll be sharing the tutorial with you soon!) and a balloon wall installation cascading from a geometric gold bottle install.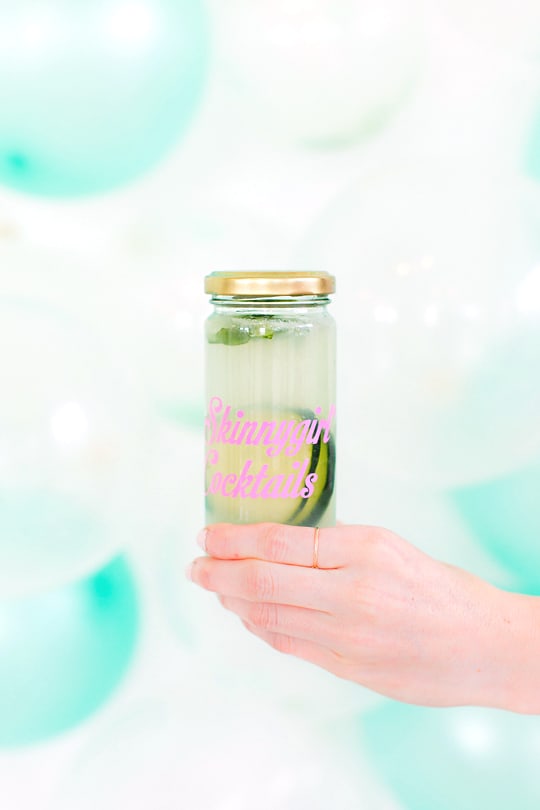 Each setting had a custom placemat that we designed along with mini takeaway bags with bottle openers, art prints, and stirrers. Each guest also got to take home a Skinnygirl® Cocktails goodie box with a tumbler, recipe book, wine stopper, and coasters.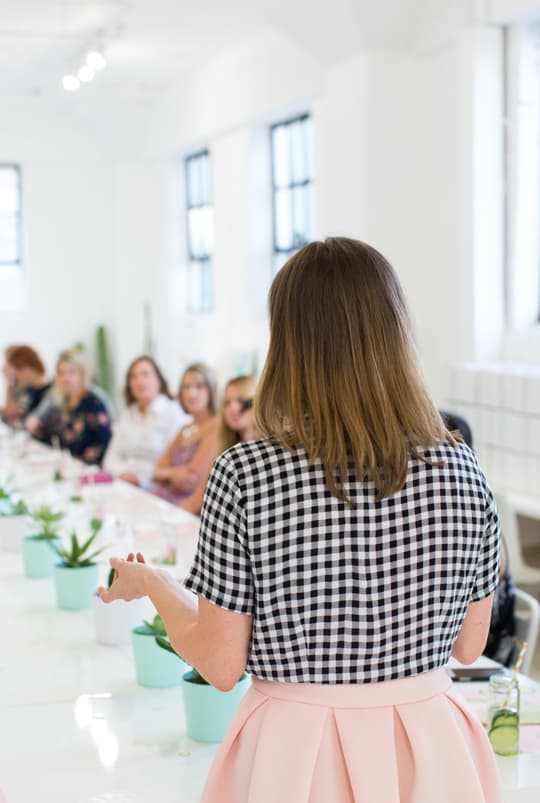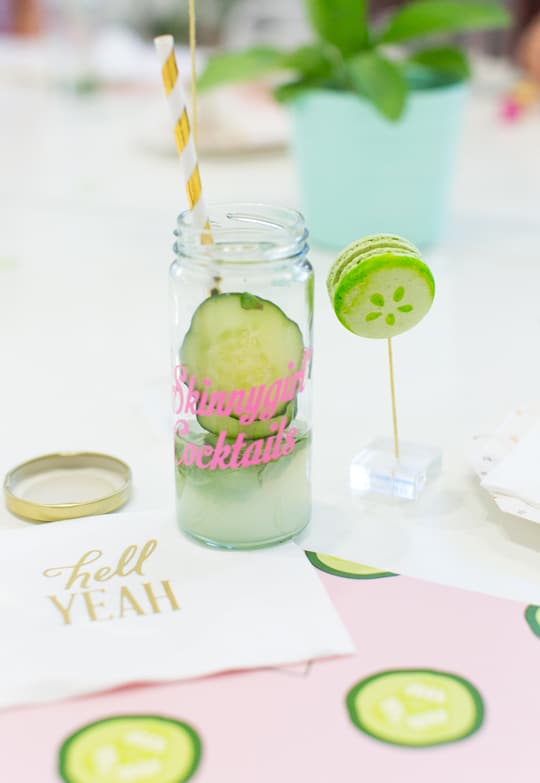 For the crafting we made custom painted glass pitchers and glassware sets to match, and I'm proud to say we came away with zero broken glass in this full house, ha!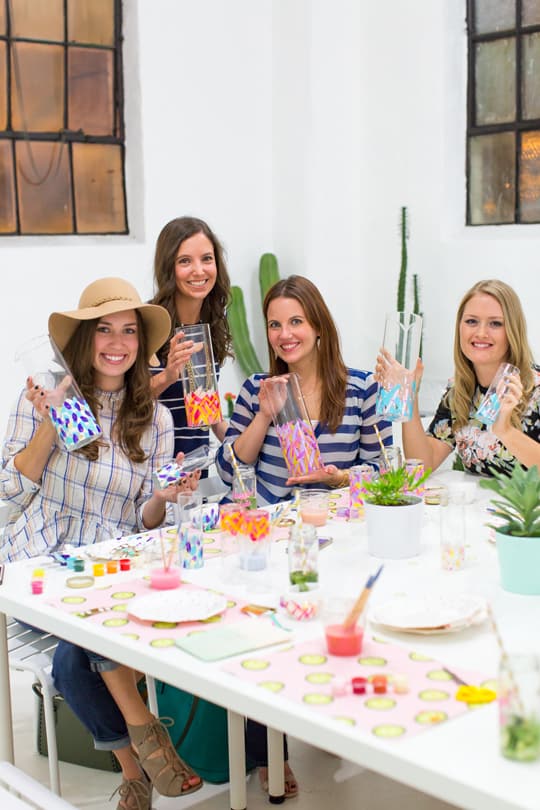 A much deserved thanks to these ladies, Aelish, Becca, Margot, and Meredith for helping it all come together, and of course I can't leave out my main squeeze, Jared! As well as a big thank you to Skinnygirl® Cocktails for sponsoring the event so that everyone could attend for FREE (how awesome is that?!).
We hope to see you at our next DIY event so be sure to register for our event newsletter to stay in the loop, and don't forget to let us know where you'd like to see a pop-up event in your city!