I, Lindsay, understand that not everyone is meant to be a baker. It doesn't matter how clear and concise the instructions are, some people just can't quite make it look like the pictures, but that doesn't mean they should be unable to make something sweet and delicious.
So when people like this come to me, I always suggest chocolate bark. It requires very few ingredients, little to no cooking skills, and is both beautiful and delicious. I also like it because it is totally customizable. White chocolate, dark chocolate, nuts, sprinkles, dried fruit – the possibilities are endless. For today's recipe, I incorporated my favorite frosted circus animal cookies — and of course sprinkles— to make this Frosted Circus Animal Bark.
So if you are one of those people who have given up on baking, maybe you should give it one more shot with this super simple (and colorful) dessert!…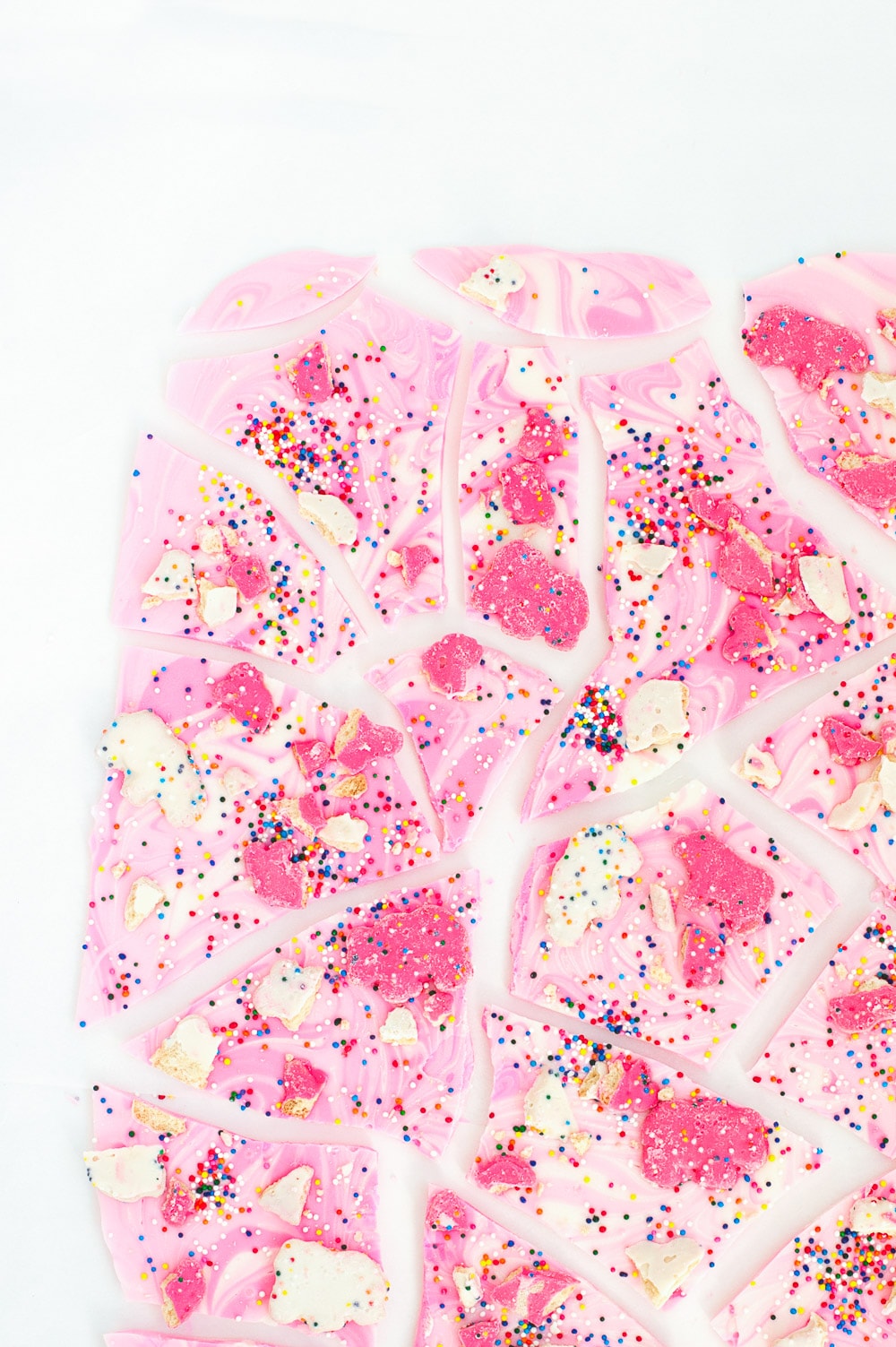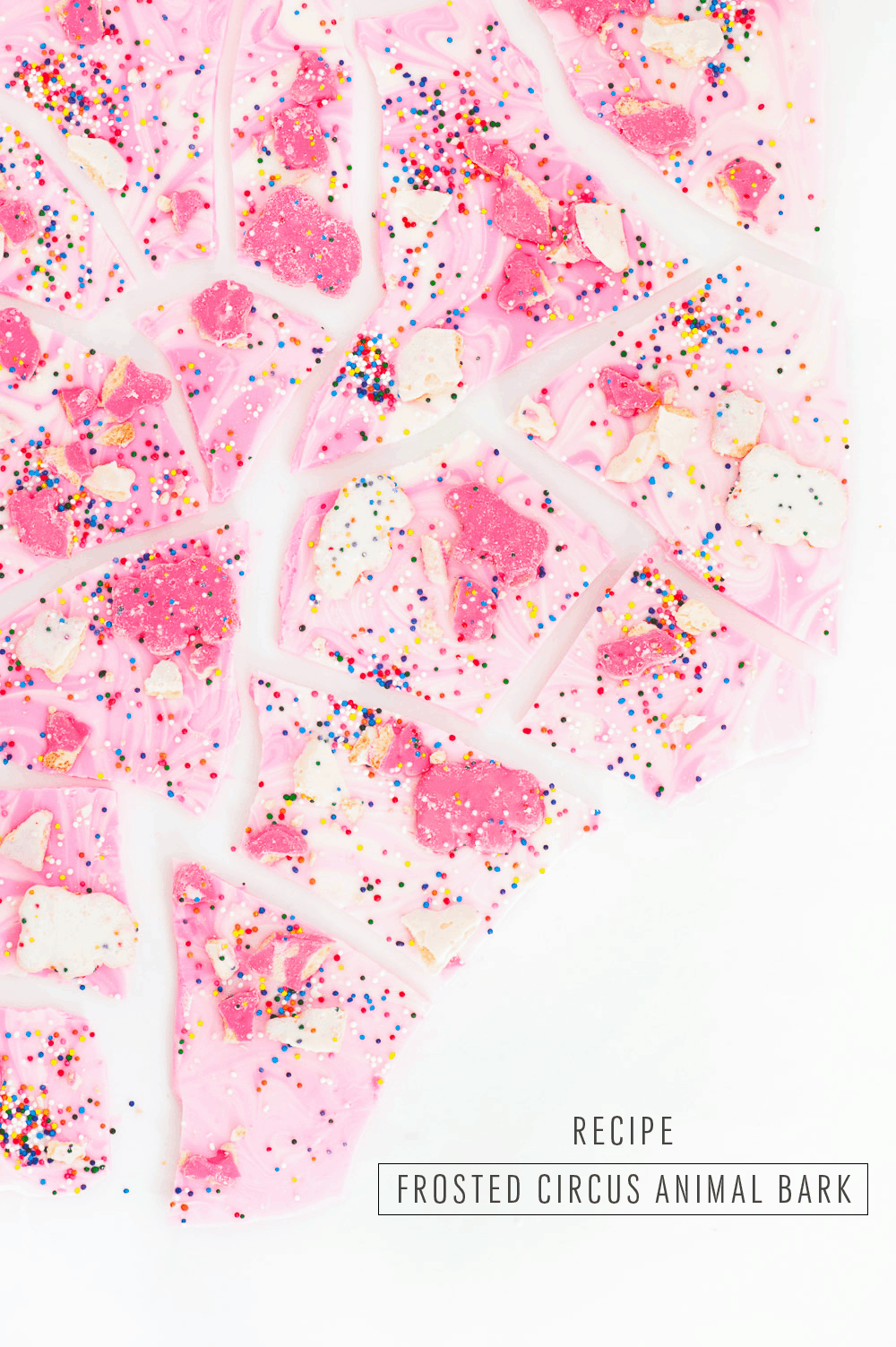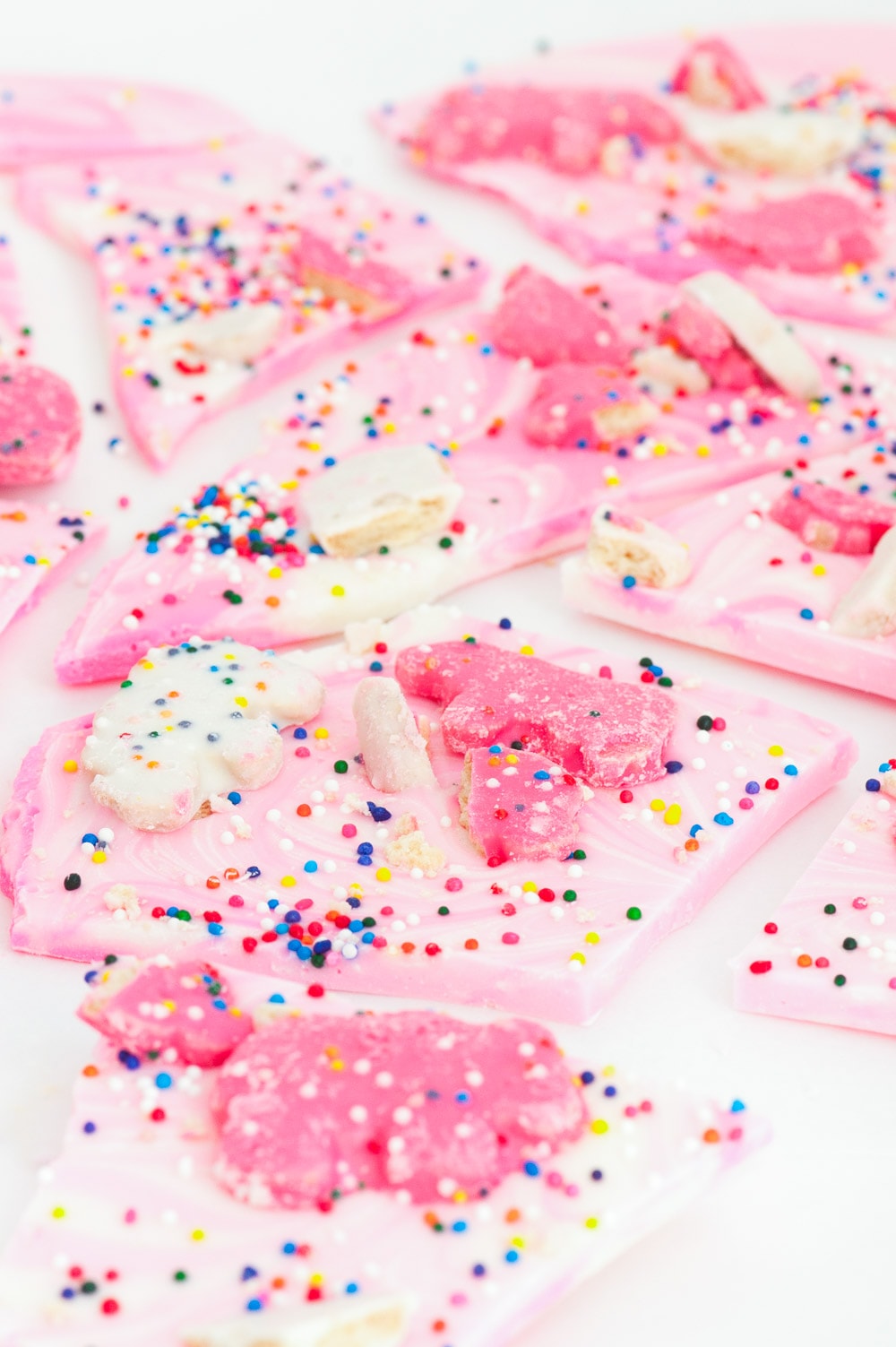 The other great thing about chocolate bark is that it is so easy to share! Once you have mastered this recipe, make sure you take it to your friends to show off your new baking skills!
Do you have a favorite bark topping? I love the crunch on the Frosted Circus Animal Cookies, but I am always looking for new ideas!