DIY Geometric Inspiration Boards — Get a peek into how we prep for photoshoot with these DIY Geometric Inspiration Boards!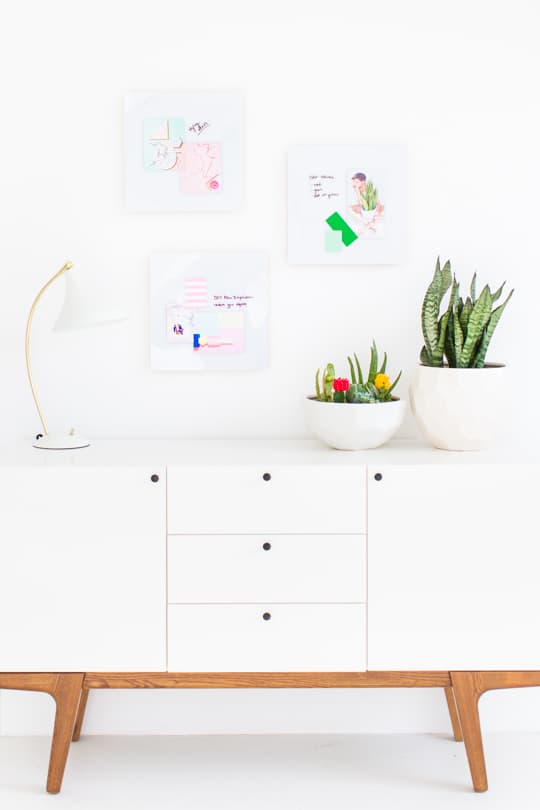 There are two things we do a lot of around the studio: photo shoots and less than organized chaos when it comes to prepping for them.
Jared and I have learned to work together pretty well. He tells me I'm annoying him. I tell him he's annoying me and that I want a flat white with almond milk… etc. etc.
But I have started to be more diligent about putting together cohesive ideas and inspiration boards for shoots and daily to-do lists since bringing on an intern and working with collaborators.
Though I'm a digital girl as much as the next, something about secret Pinterest boards just doesn't always cut it for me.
So we made these DIY Geometric Inspiration Boards to bring it back to (hands-on) reality!
The catch here is that I've made it a HUGE point to not have any decor items in the studio be too permanent so that we can move things around for shoots.
We use the white walls as backdrops, move furniture around to accommodate events and workshops, and even just to be able to spread out supplies for big DIY projects.
So the key with our inspiration boards is that it's easily removable to swap things out with a damage free surface so that we can keep the space a clean slate for whatever we're working on.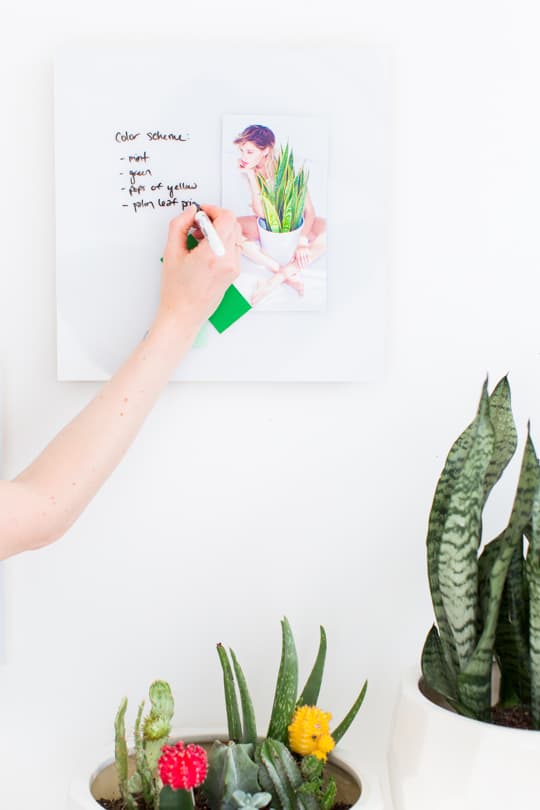 Materials Needed To Make DIY Geometric Inspiration Boards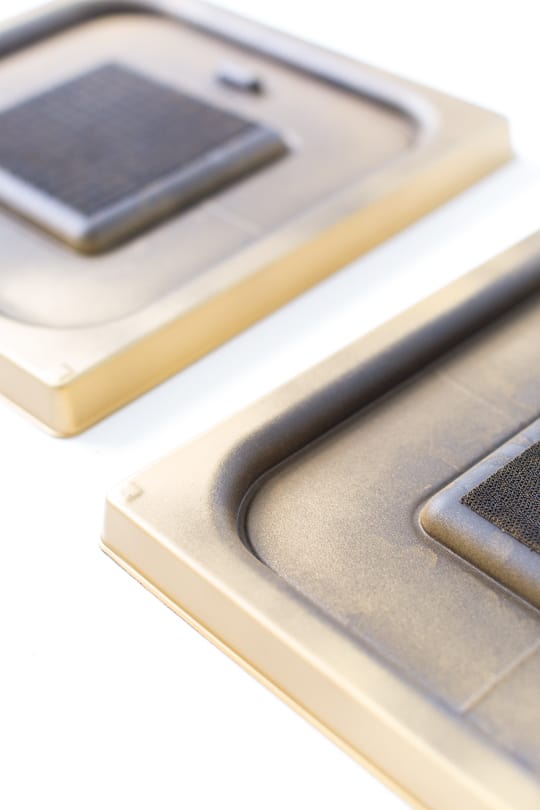 How To Make DIY Geometric Inspiration Boards
I wanted to make sure the floating tile edges matched the studio color scheme. So we spray painted the edges of the tile bases gold and let them dry.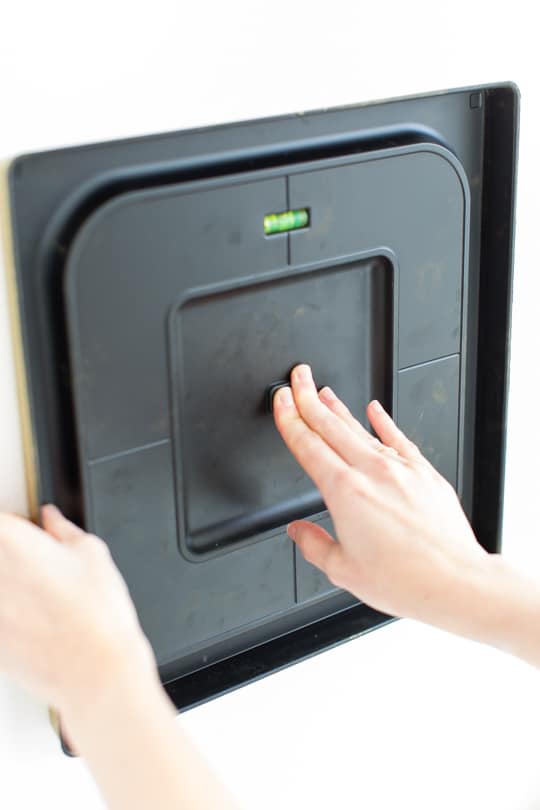 Once dry, we attached the bases to the wall in a set of three, staggering them along the way, and making sure they were level with the built in leveler.
Once these DIY Geometric Inspiration Boards were in place where we wanted them and straight, we snapped on the magnetic dry erase tiles.
You can see a full video on how to install them, but it's SUPER easy to do!
I'm really in love with the way it turned out! Are they not SO much cuter than a regular dry erase board?!
The little DIY pop of gold on the edges totally makes it for me!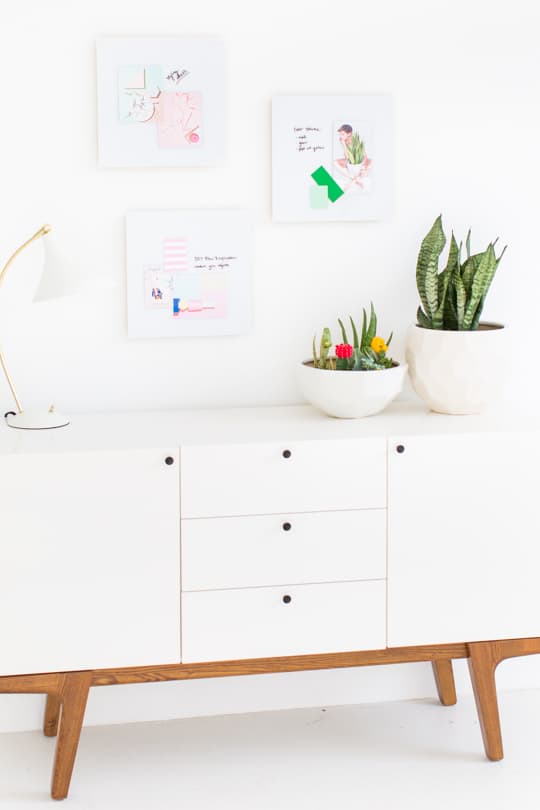 Studio Room Sources