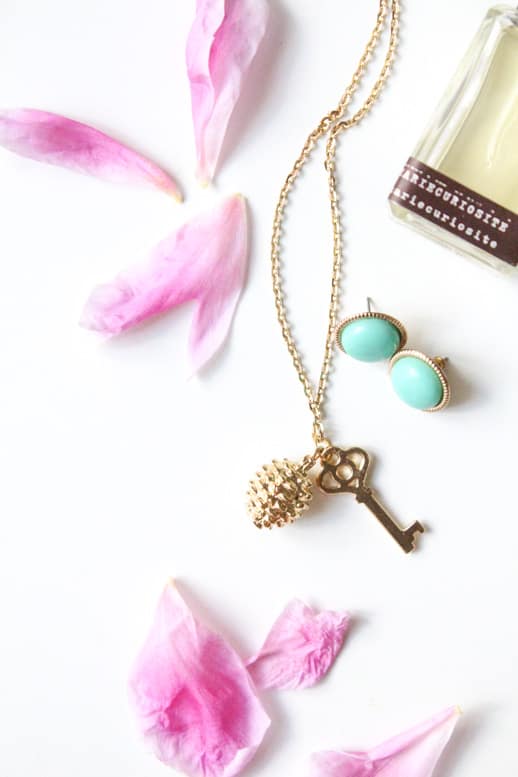 I'm always a sucker for long necklaces. They're just so easy to throw on with almost anything, and the long length makes me feel not too put together. I say all of this like I know what's going on in the real fashion world (as opposed to my little bubble), but what I do know for sure is that I pretty much love the new golden charms and enamels from the Martha Stewart jewelry line.
This DIY golden charm necklace is super simple to make, plus you could easily skip the long chain and throw them on a golden loop ring for drink charms or key-rings, too!
Materials:
Golden charms by Martha Stewart (at Michael's)
Golden chain necklace
Gold jump rings
Chain nose pliers by Martha Stewart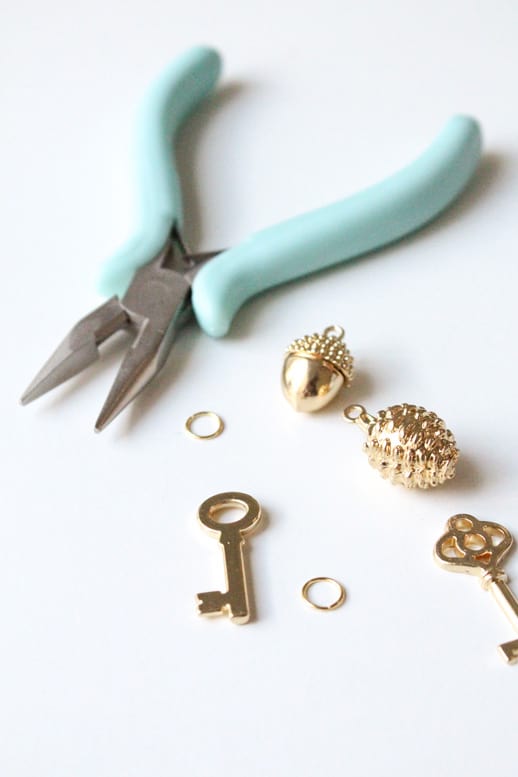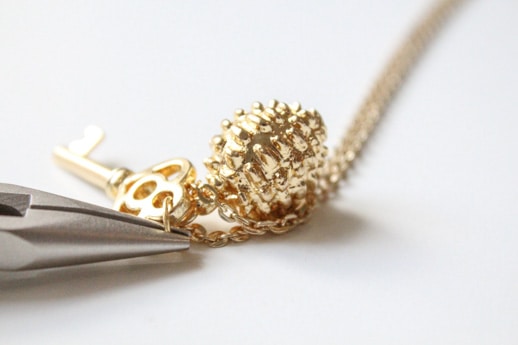 This necklace is literally as simple as attaching your charms to the jump rings, and slipping them onto your necklace chain. Easy to do, but packs a big punch!