This post is sponsored by State Farm®.
You were loving all of the decor and details from our DIY hot chocolate bar and holiday charity event with State Farm a few weeks ago, so I'm super excited to share all of the details for recreating your own. Who knew colorful hot chocolate carafes would steal so many hearts?! Ha!
Thanks to those of you who attended, we were able to donate a whole shipping box full of handmade holiday cards to The Holiday Project. Plus, you all nailed the family photos in style in the Smilebooth! It's a good day when you're able to give, receive, and have a cute hot chocolate along the way, don't you think?
We also put together a little video for you to get the full recap effect. I've loved, loved, loved getting to put together these charity based events and parties this year, and I'm sad to see the last one go live. Fingers crossed we get the chance to do plenty more in 2018…!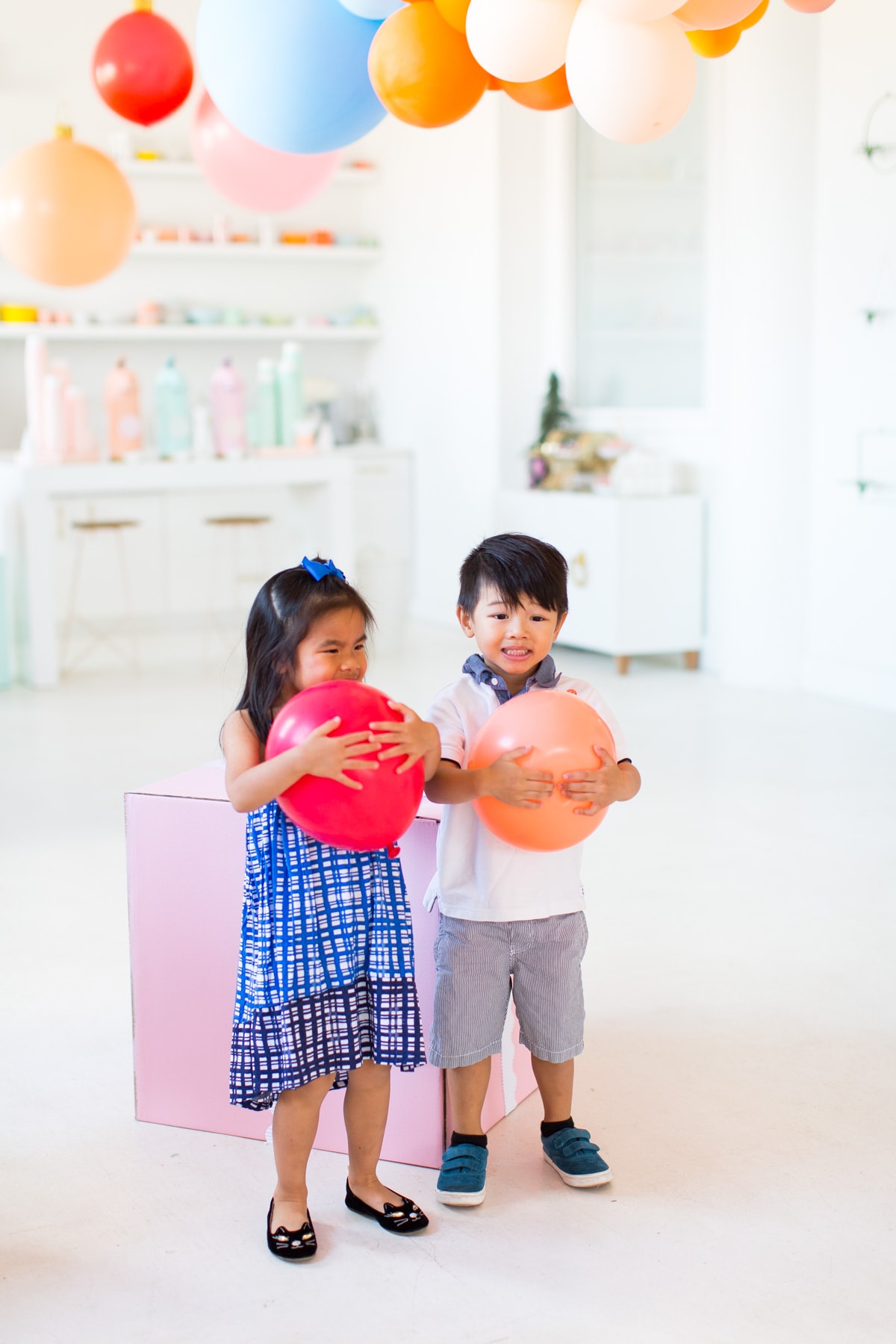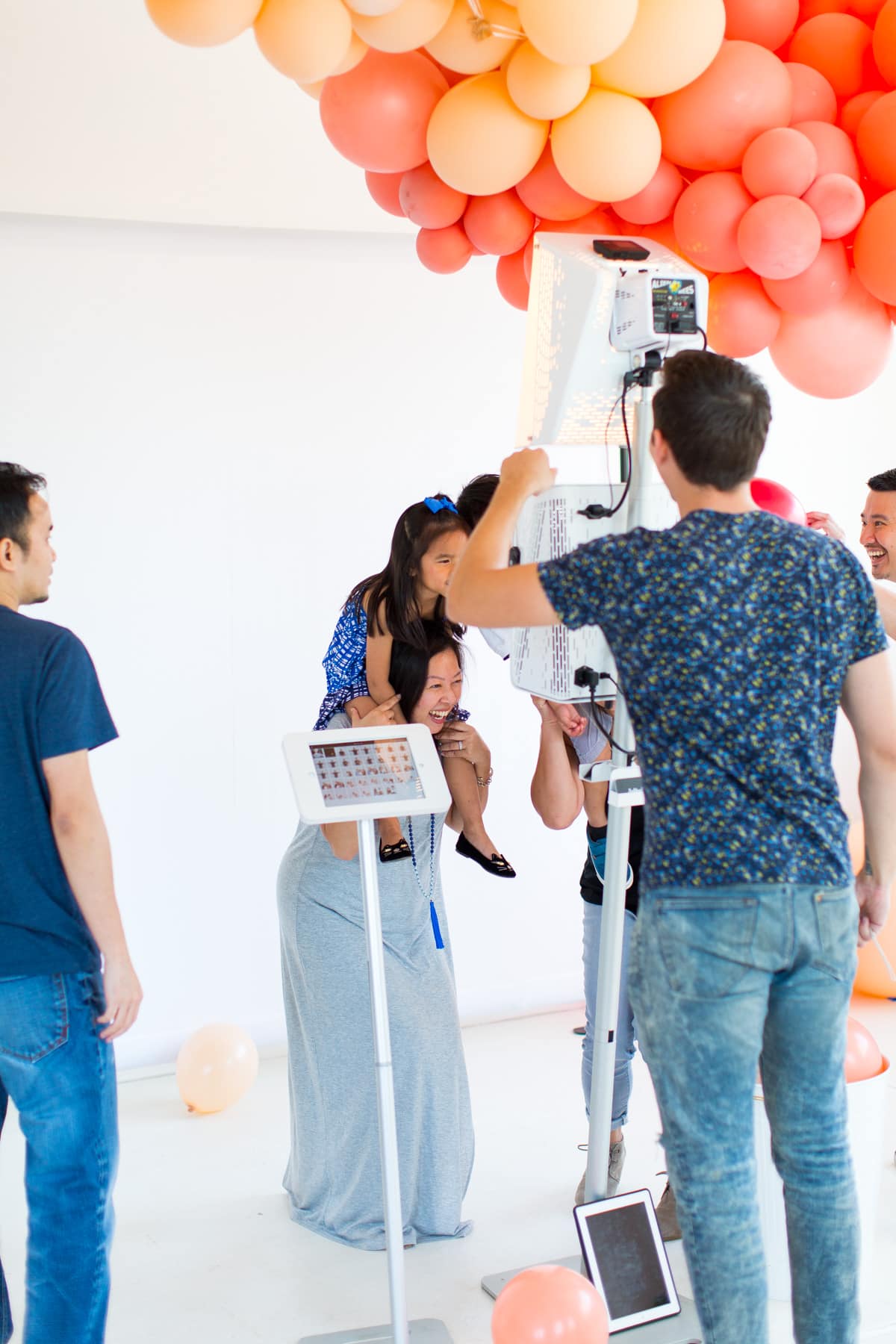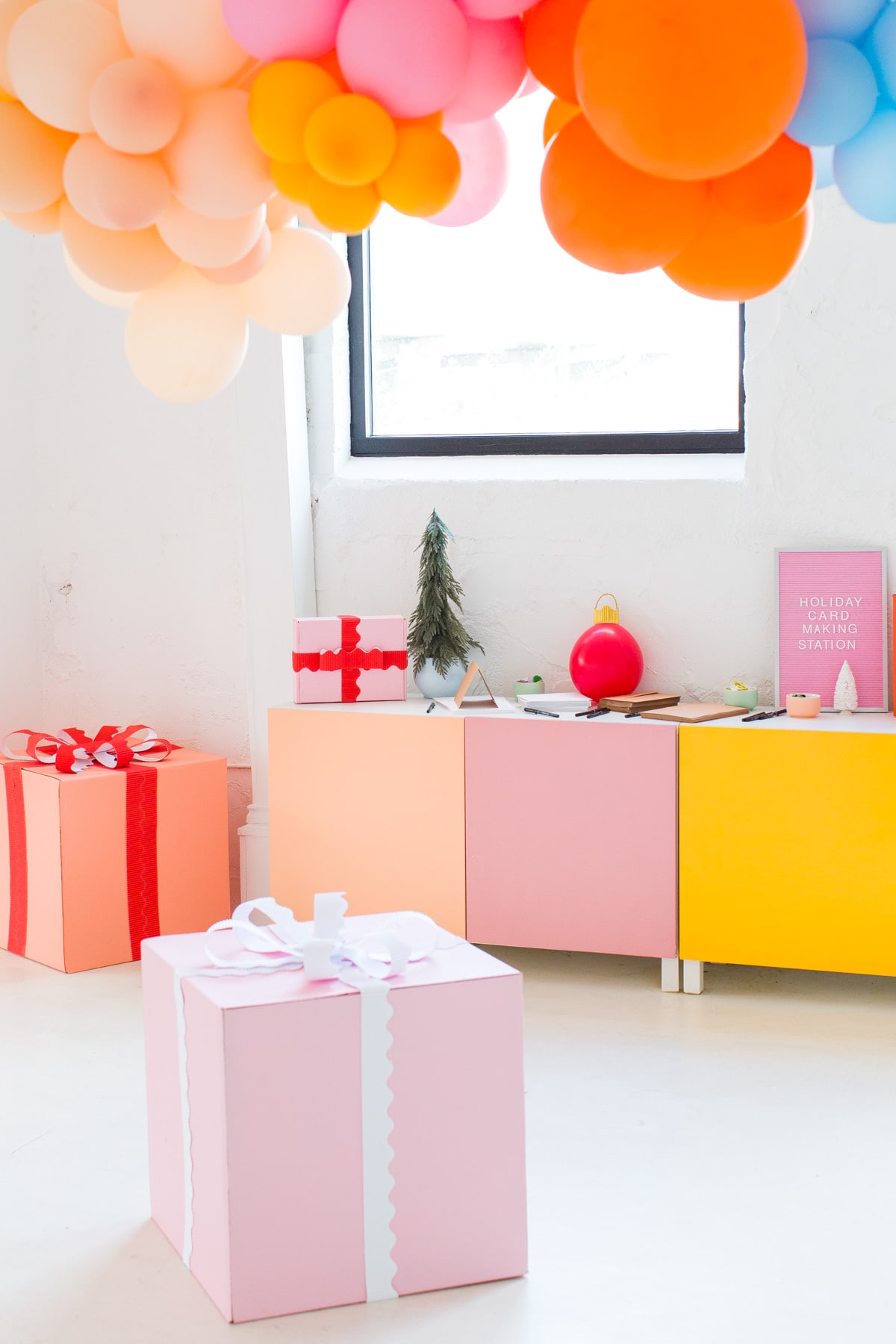 For the cardmaking station, I bought sets of white and kraft paper blank cards and stocked up on felt adhesive stickers, gold paint pens, and markers for guests to add a little pizzazz and personal touch to each.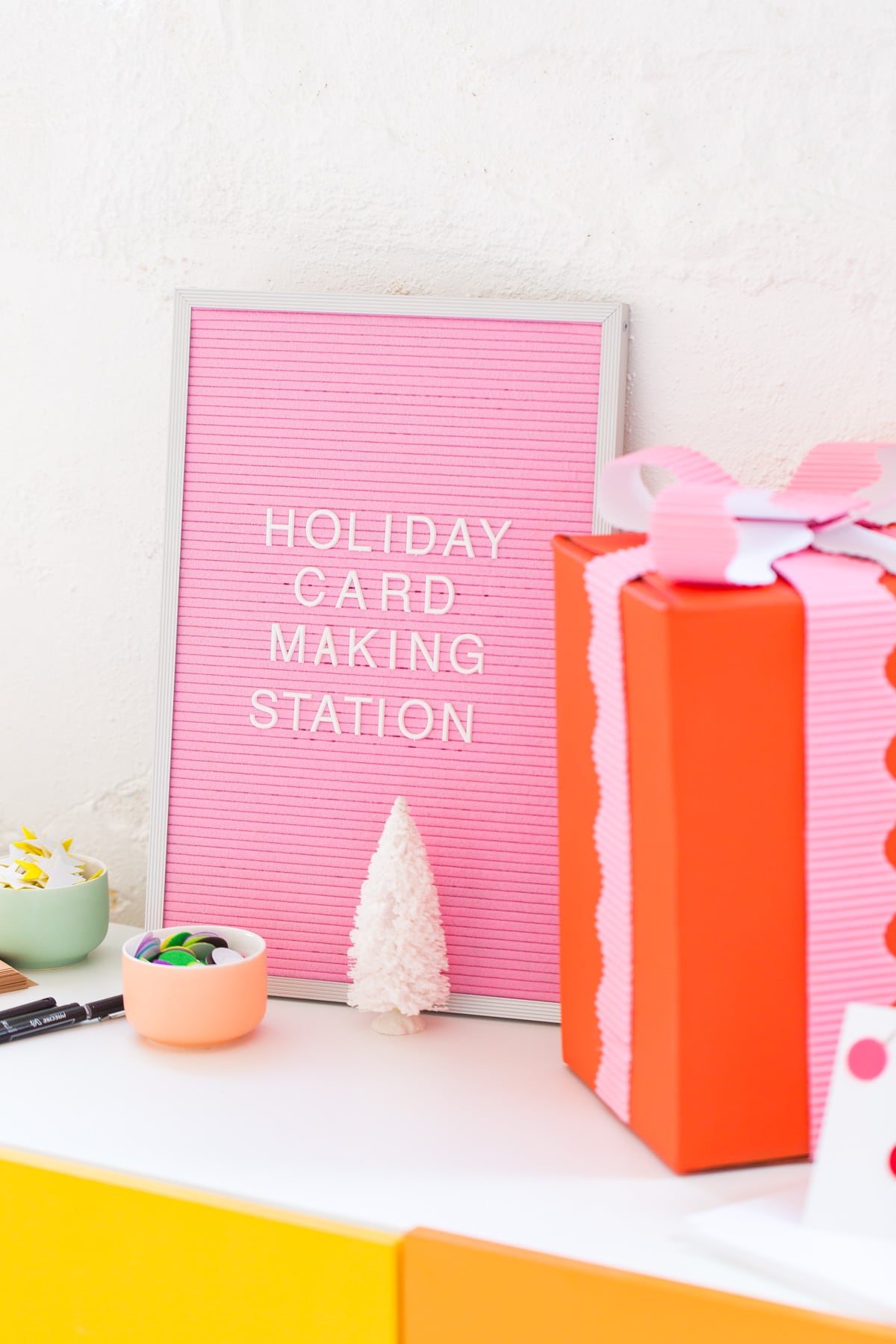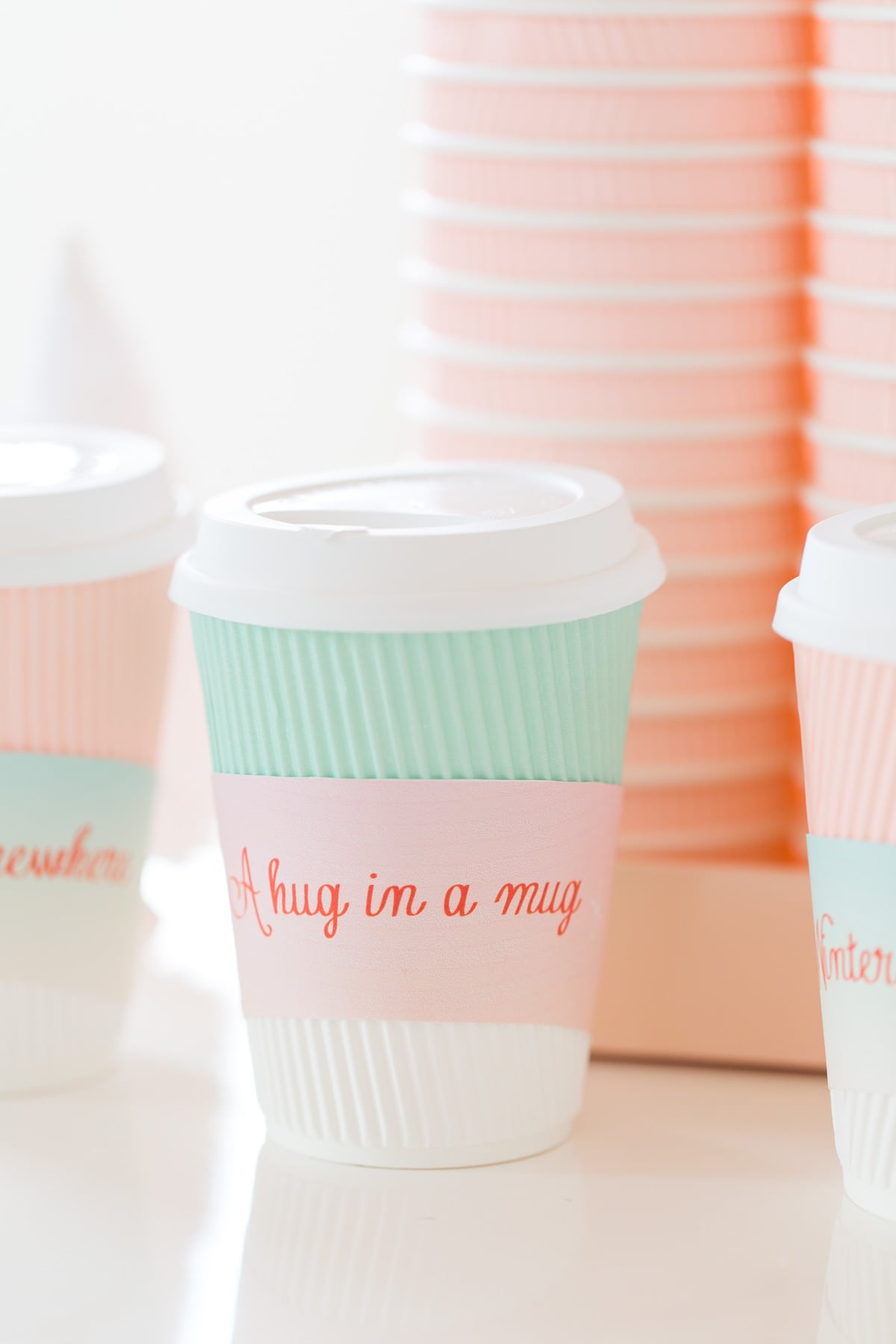 For the coffee carafes, I decided to only paint the bottom bases gold and spray paint the rest a solid color. To do this, you'll need to make sure the dispenser nozzle itself is well taped and secured so you're not compromising the food-safeness of the carafe. You'll also tape the bottom plastic piece to be able to rub n' buff after it's dry.
Once taped, spray two light coats of the spray paint color of your choice over the entire carafe and let dry. Then remove the painter's tape from the bottom and use a plastic glove to rub n' buff the bottom to be gold.
When everything is dry, you can use a thin coat of clear spray shellac that's food safe to seal the paint job for helping it to hold up against frequent handling.
I just super quickly designed the carafe tags and coffee sleeves to print out for the occasion!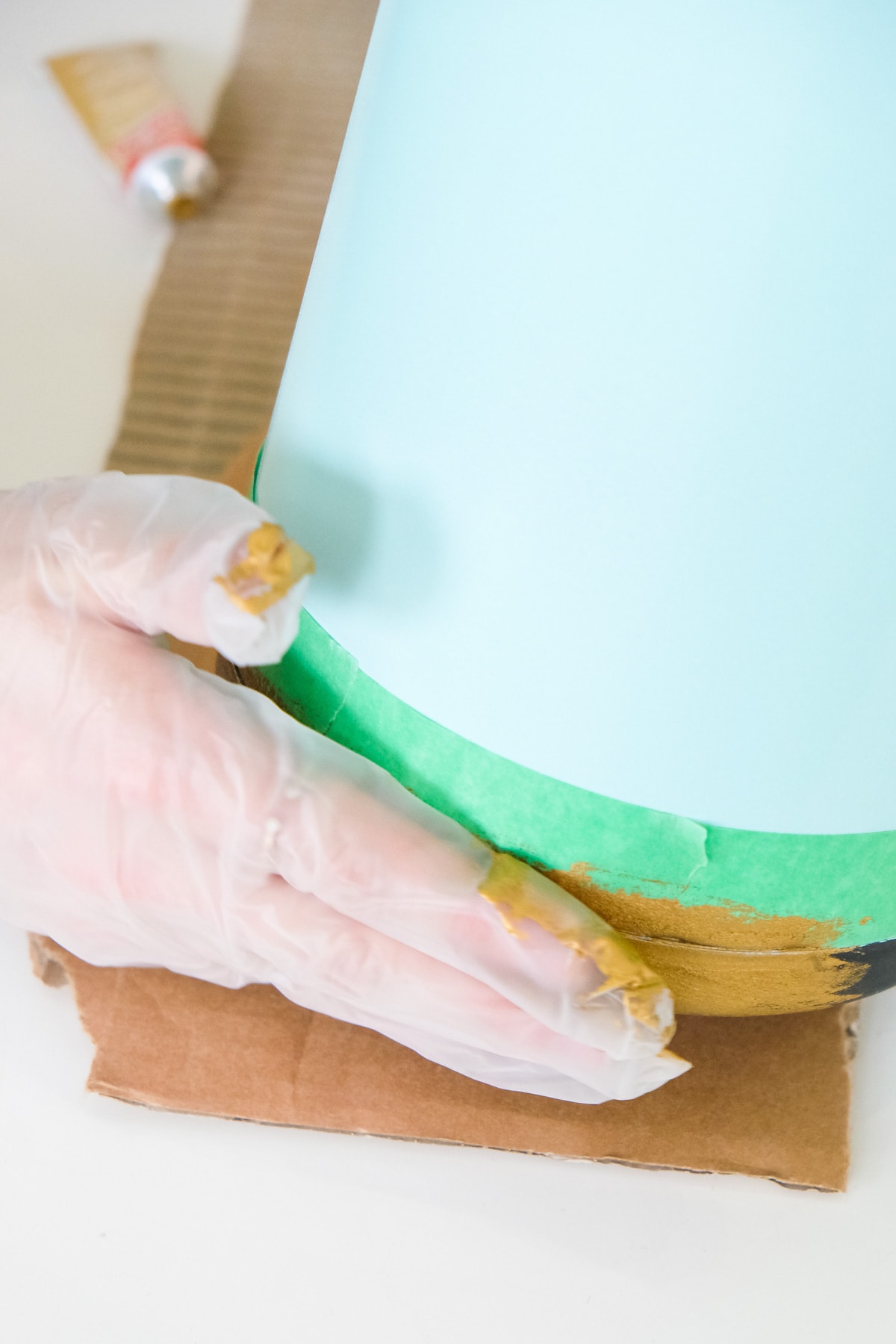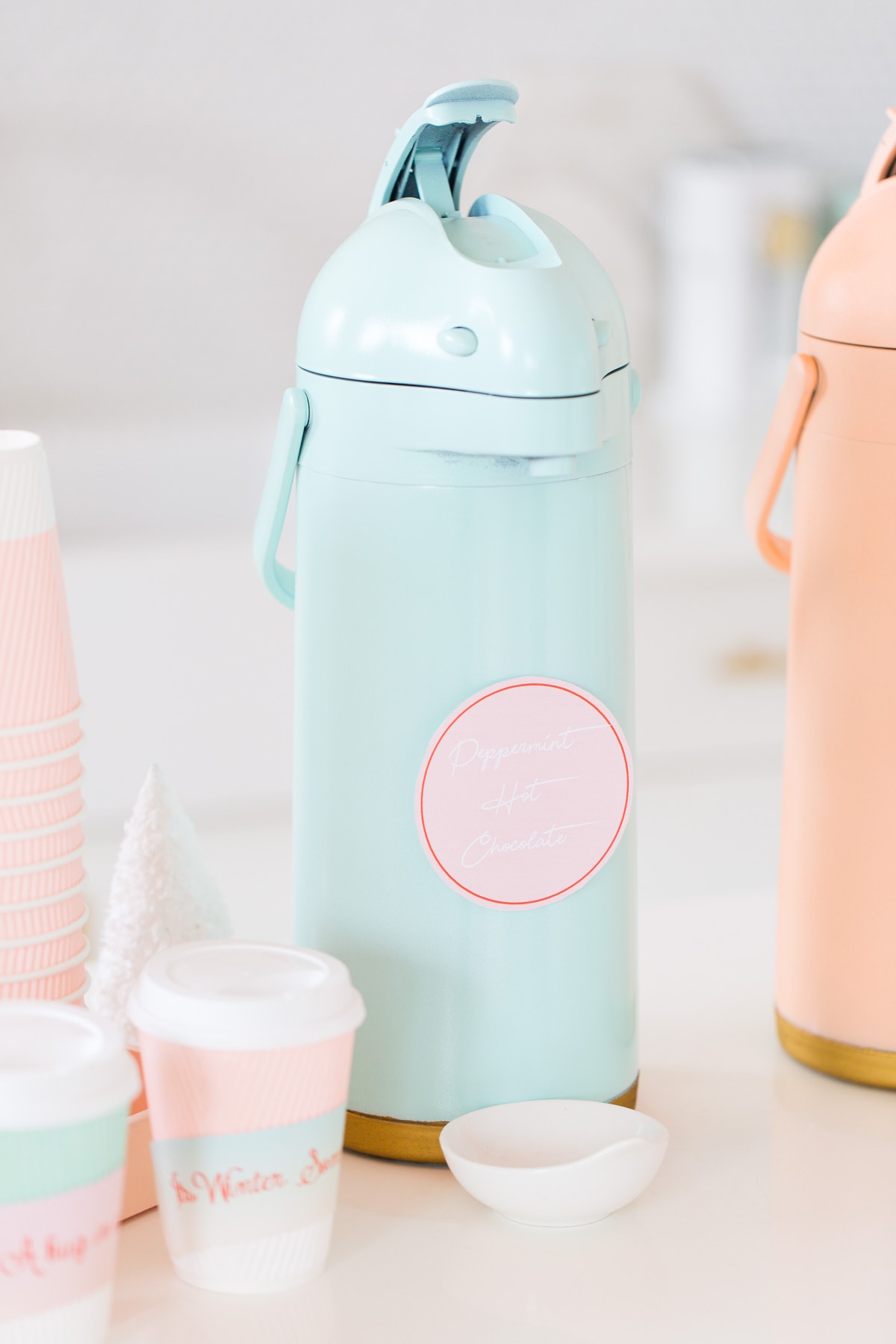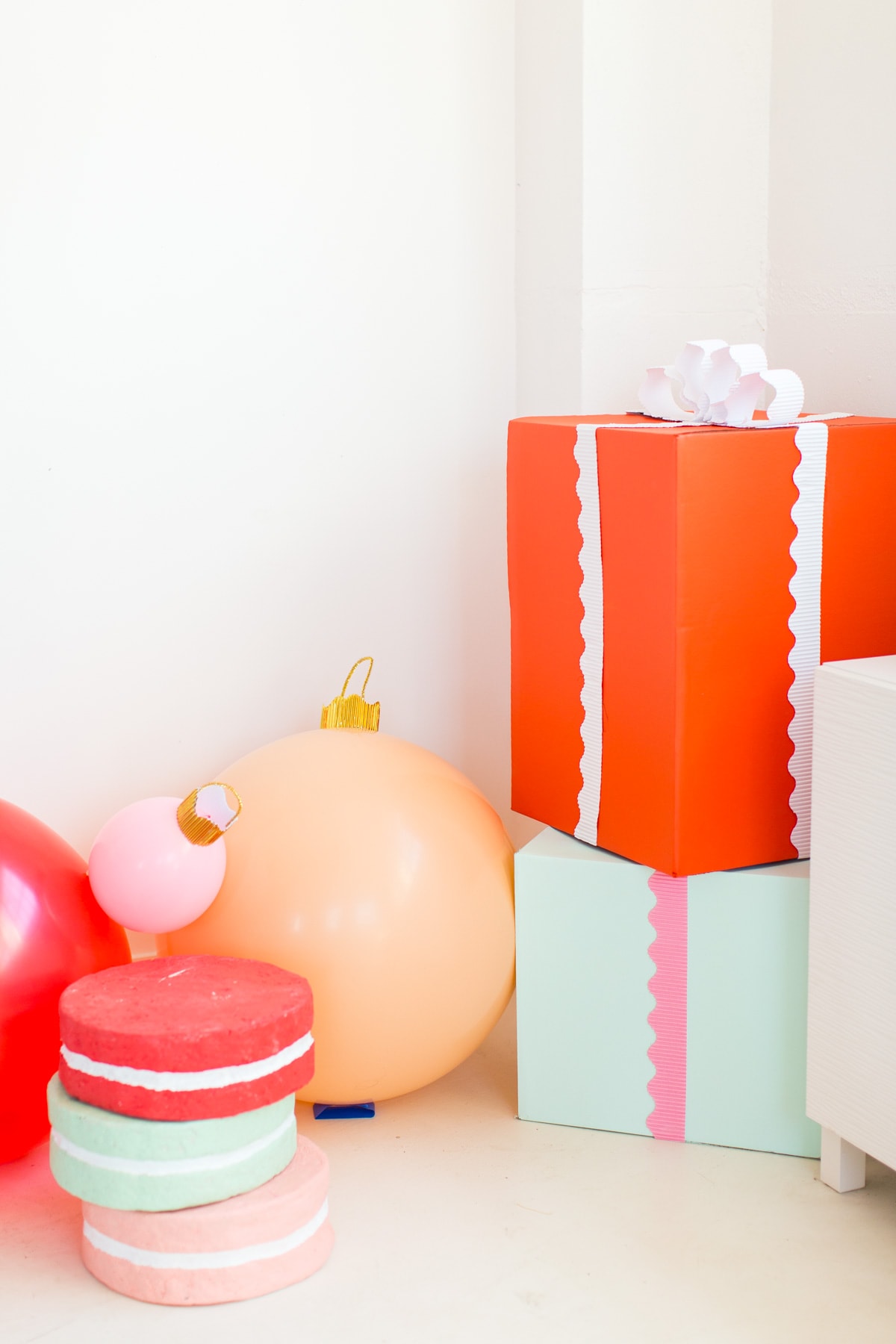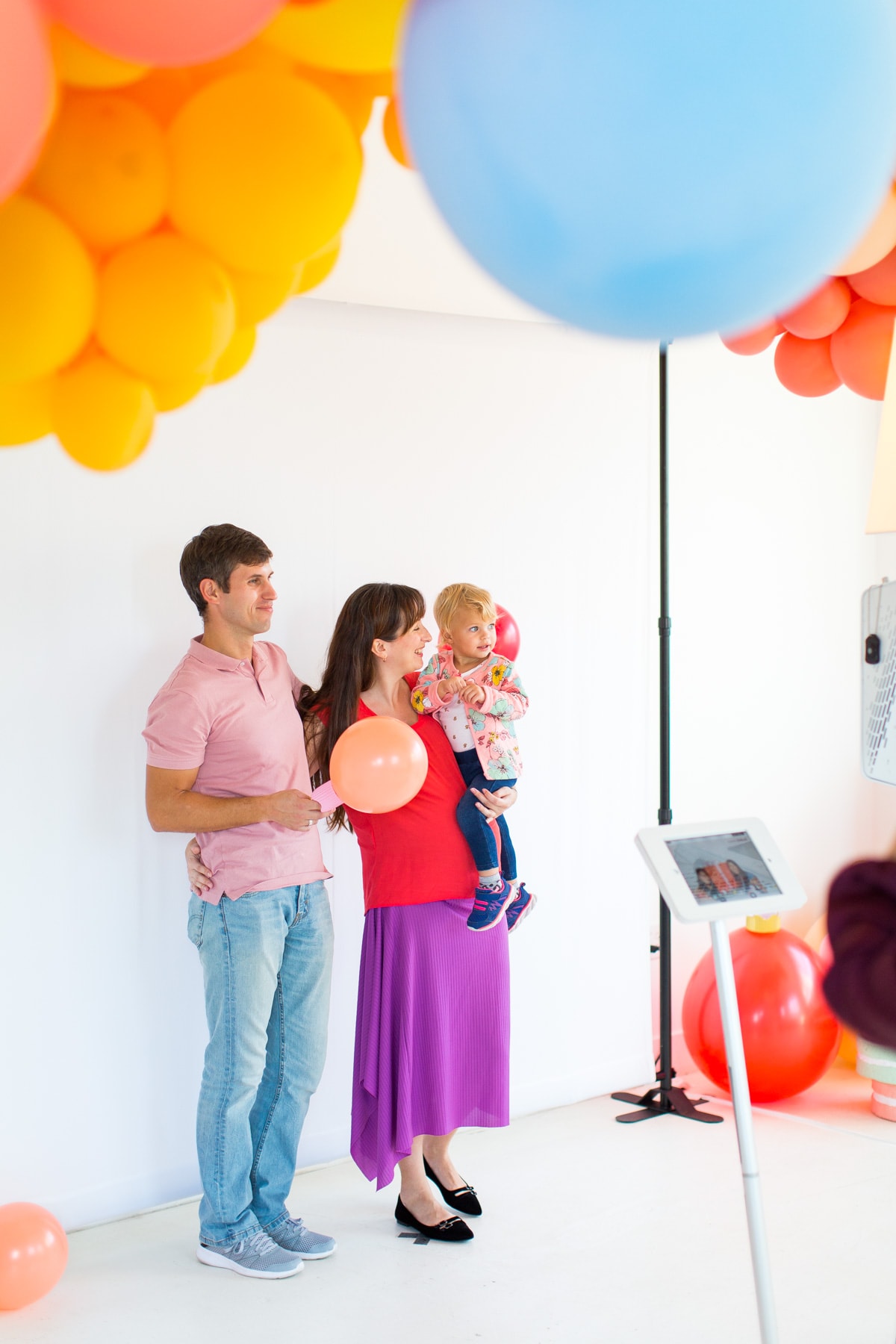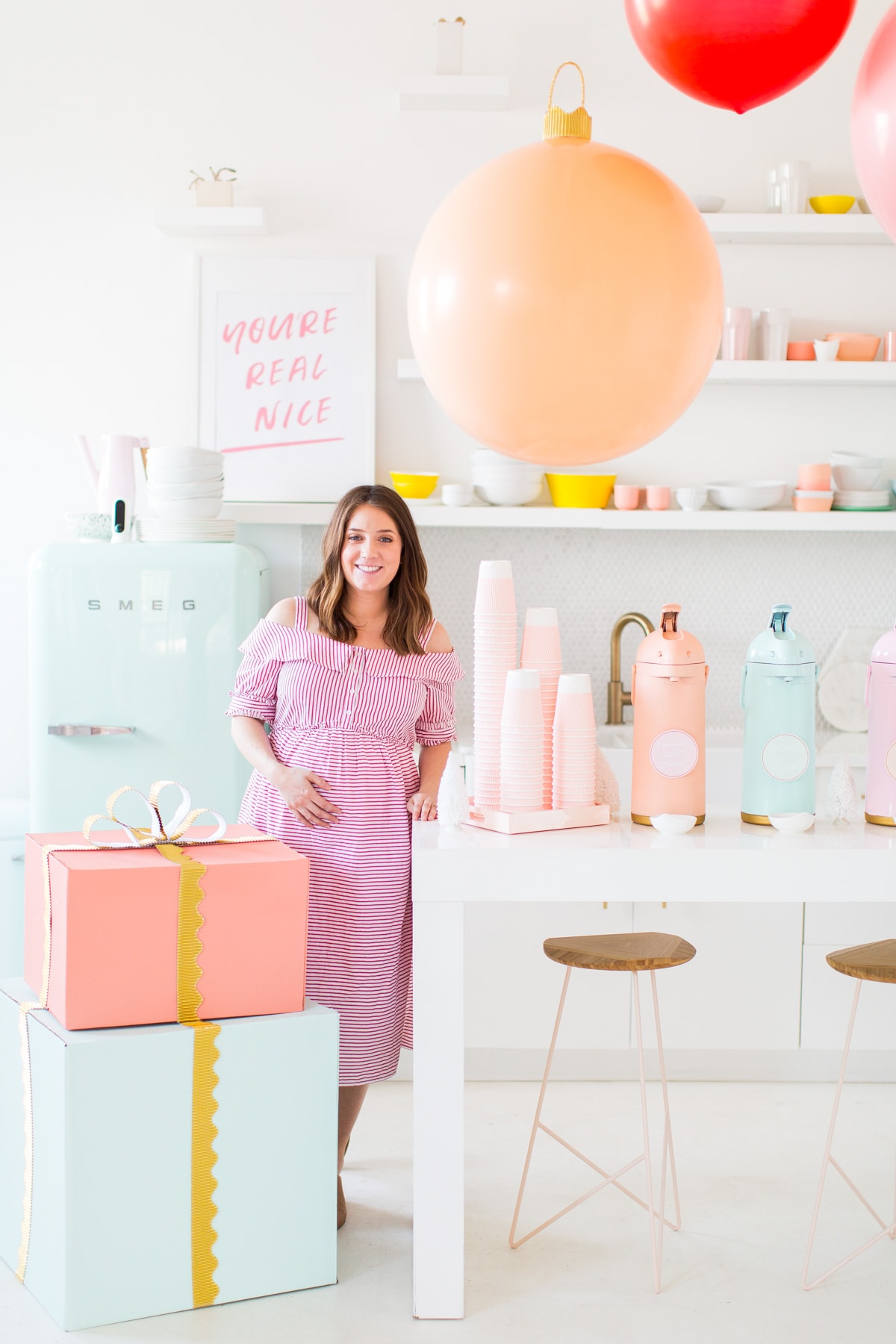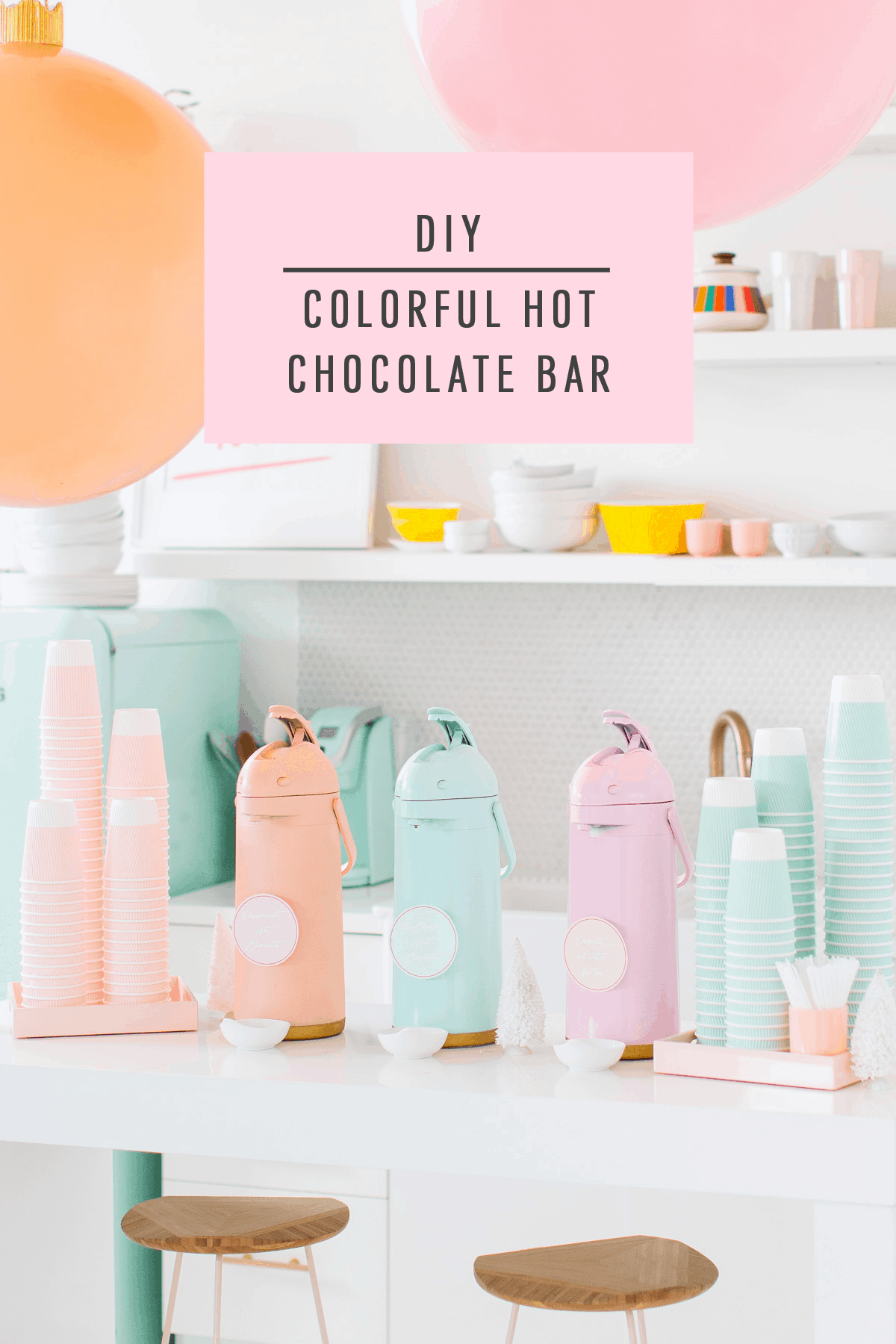 Thanks so much again to those of you who came out to support the cause and have a little Sunday afternoon holiday fun! Hopefully we'll see you at next year's charity events, too!
This post has been sponsored by State Farm – Here to help life go right.® Turn caring into doing and find volunteer opportunities in your neighborhood at NeighborhoodofGood.com®. Sugar & Cloth has chosen to donate 5% of all sponsored campaigns to charity, which you can read more about right here.