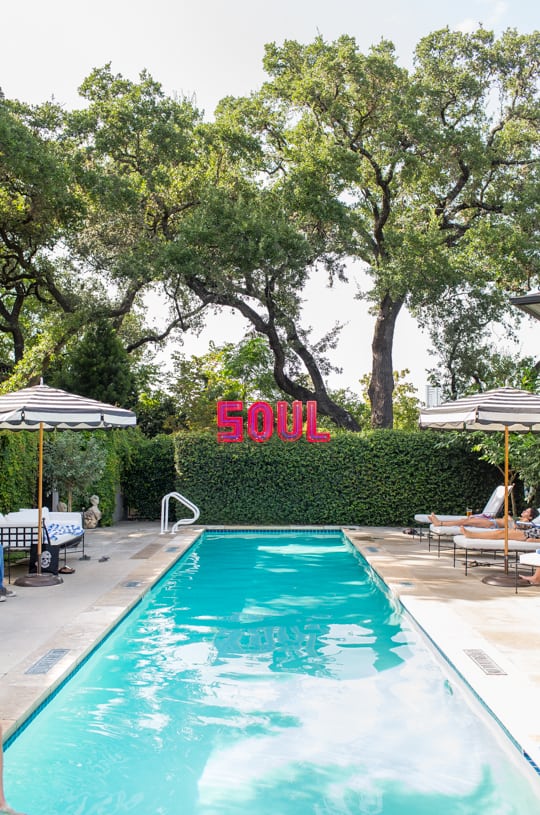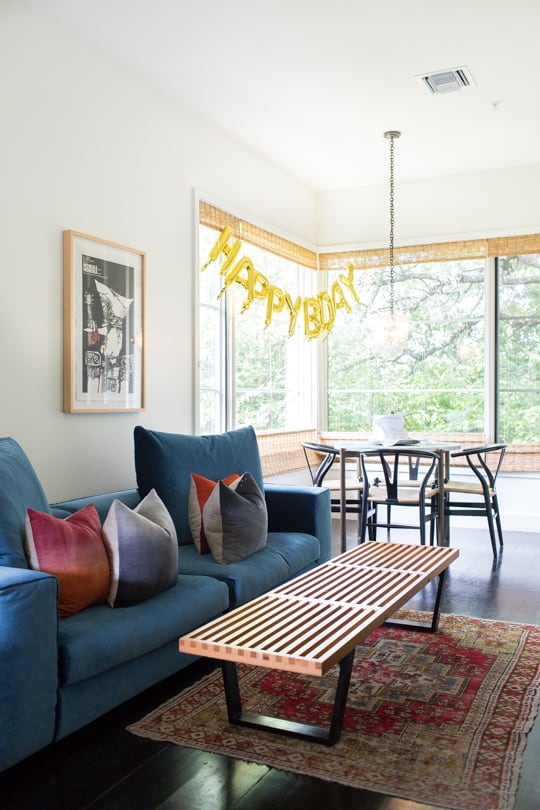 photos by Jared Smith
Do you all ever have those places that you see online (okay fine, mostly just Instagram and Pinterest) that you instantly put on your bucket list for when the stars perfectly align? Well that's what Hotel Saint Cecilia was for us, so I was over moon excited about getting to stay there during our last trip to Austin! Not to mention I had planned a little surprise for Jared's birthday that week, and they totally helped a girl out with making it happen. Yes, I'm still proud (#humblebrag).
No, but seriously, it was worthy of sharing the photos from our experience and we would totally recommend you stay for at least one night if you're ever in Austin!…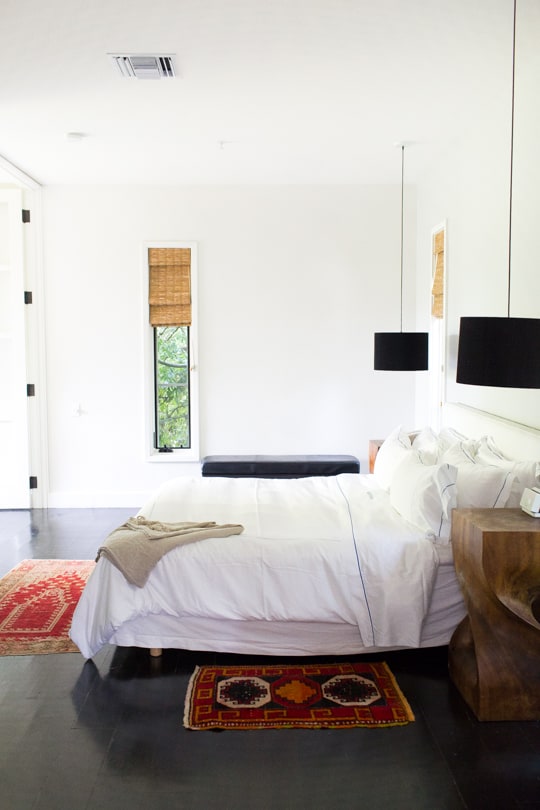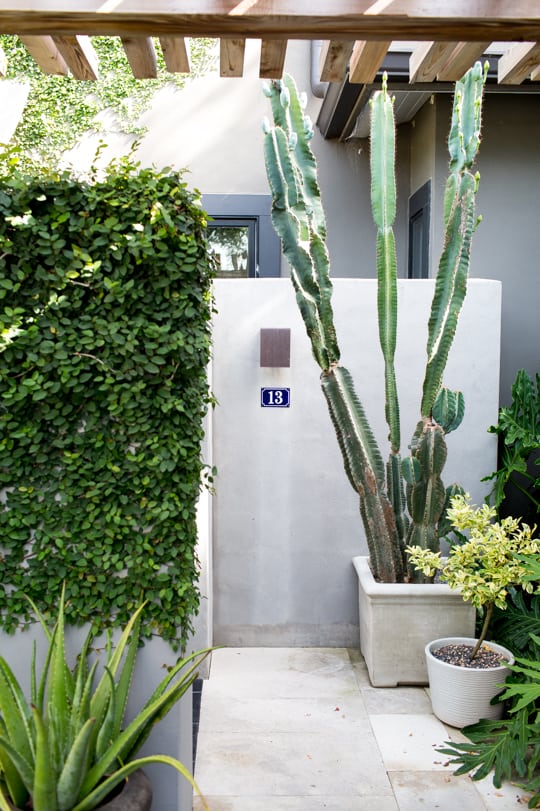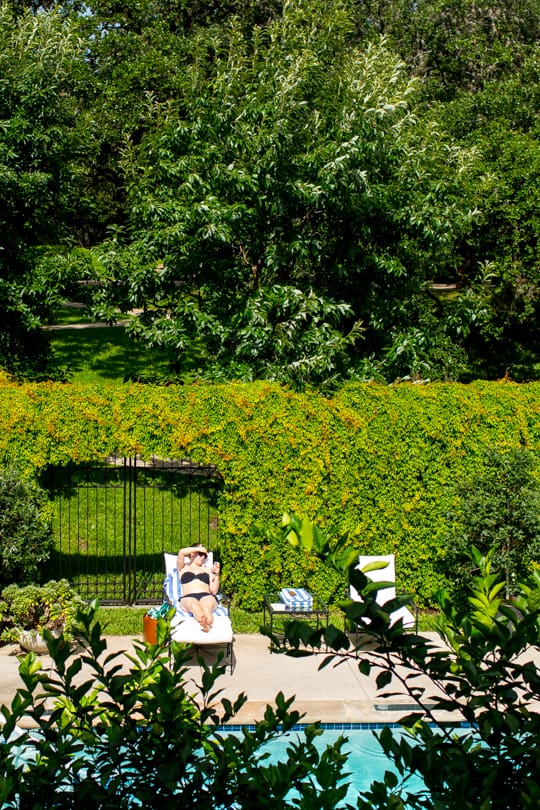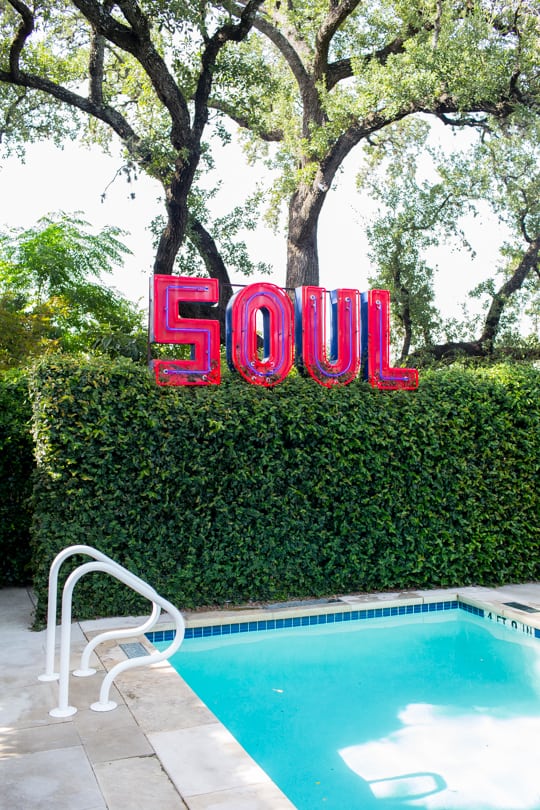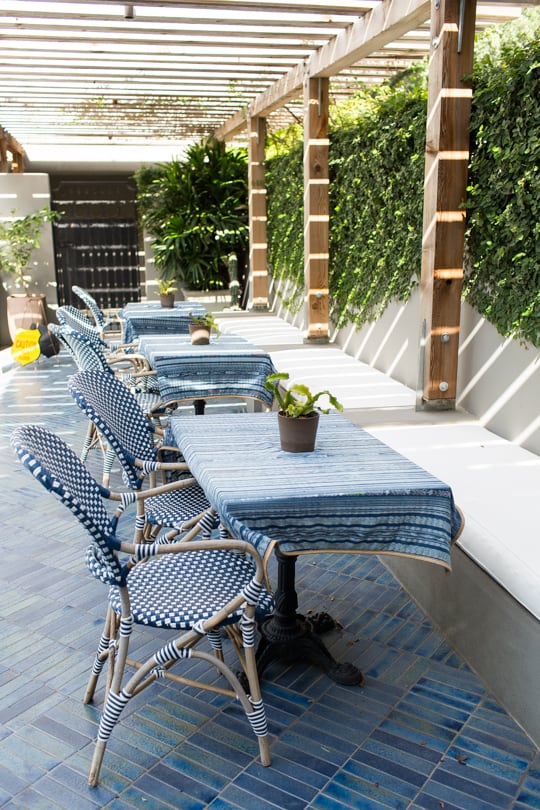 We actually lucked out and got a great deal on a poolside cabana because of their Texas resident rate they had for weekdays during the Summer, and I'm so glad we went the poolside route! It's, as it's called, poolside and perfect for Texas summer days when just about anything that doesn't involve a body of water is nearly unbearable.
The cabanas are also super spacious, they're practically like your own little apartment with a sitting table, full size sofa, spacious bedroom, and a bathroom that's easily as big as a small camper, but who's comparing when there's pretty black penny tile everywhere and shower amenities to die for.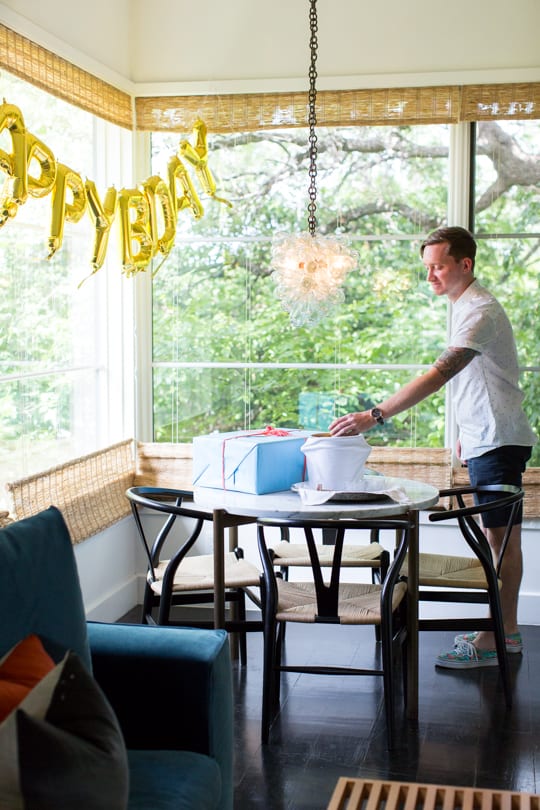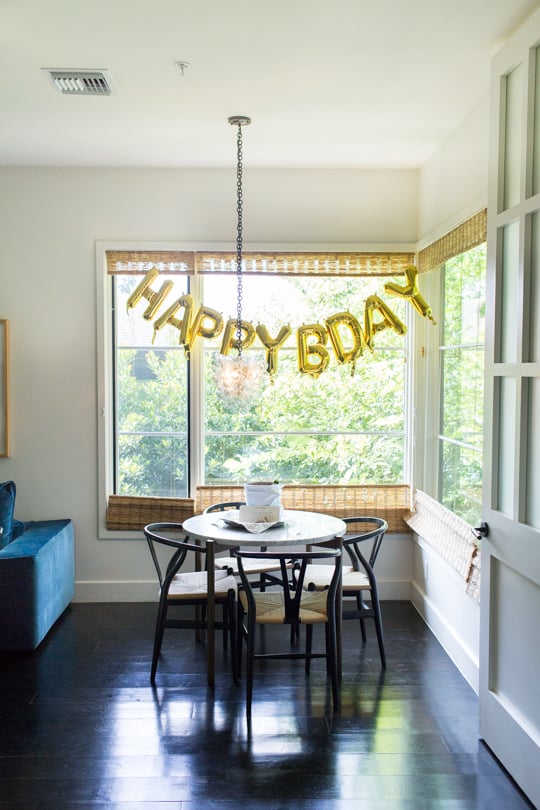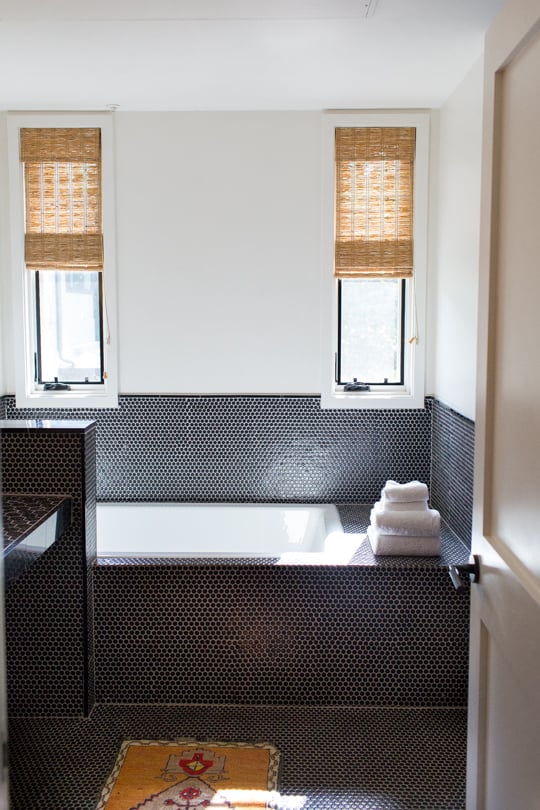 We were also welcomed with a giant "happy birthday" banner that the hotel stuff willing strung in advance to surprise Jared that Jessie from Sweet Lulu had put together and mailed to the hotel all the way from Chicago! I'm totally friending up with these guys, I'm telling you.
Not to mentioned there was champagne and cookies waiting in our room to celebrate, and we all know mama doesn't turn down cookies, I'm just sayin'.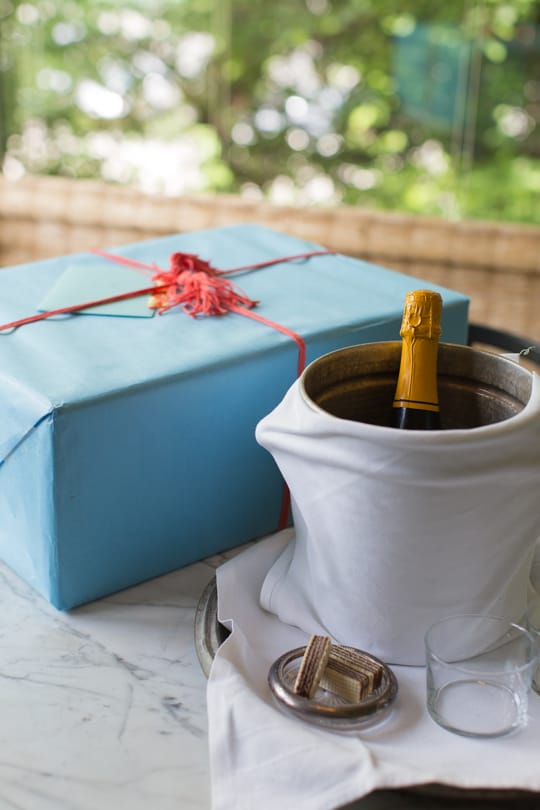 Besides the token SOUL neon sign by the pool, the hotel office and bar are also not to be missed (not that you could physically miss them anyways, it's an intimately small place) if you're looking for a good Instagram photo-op. Especially if you're having breakfast there, I think I made Jared wait a solid 4 minutes for a prime overhead table shot before I left him dive in to his seriously cute morning spread.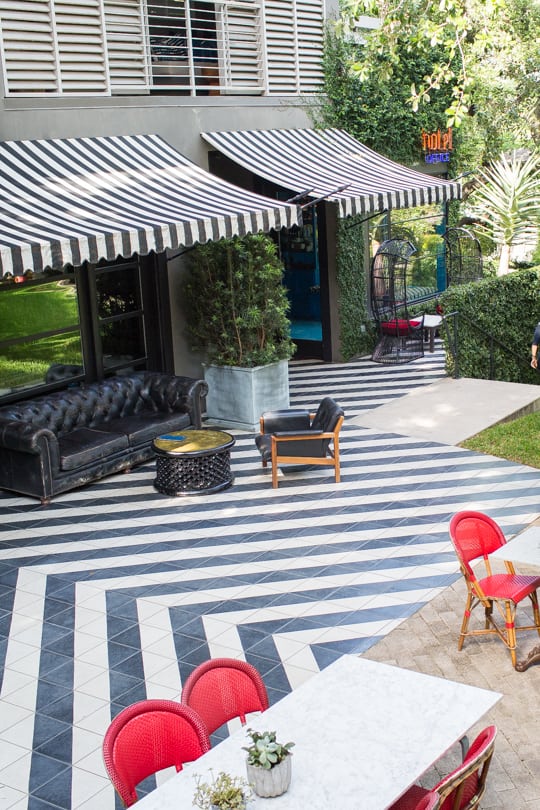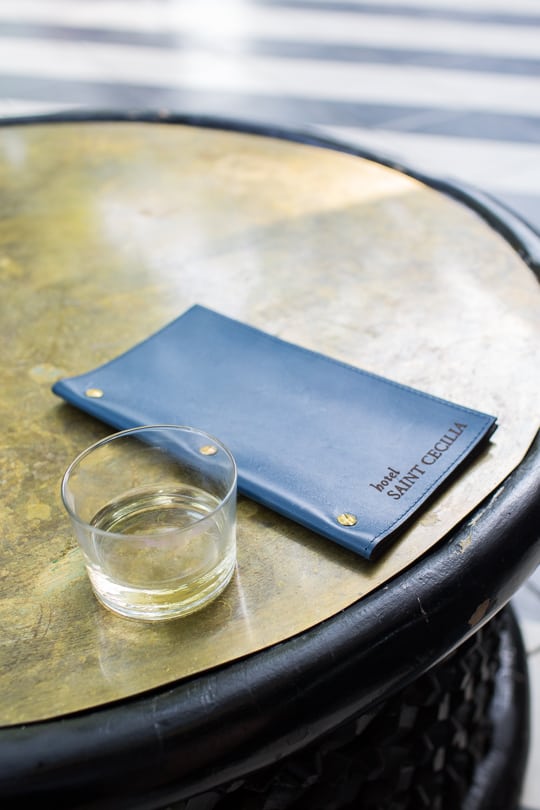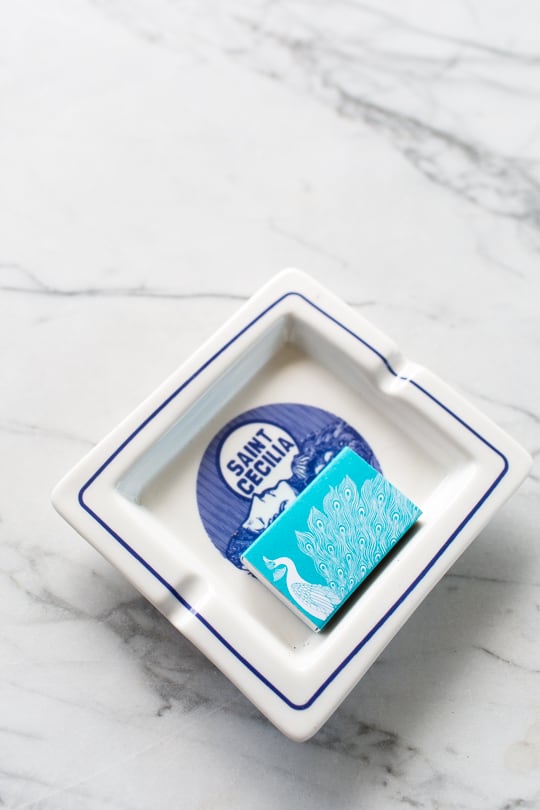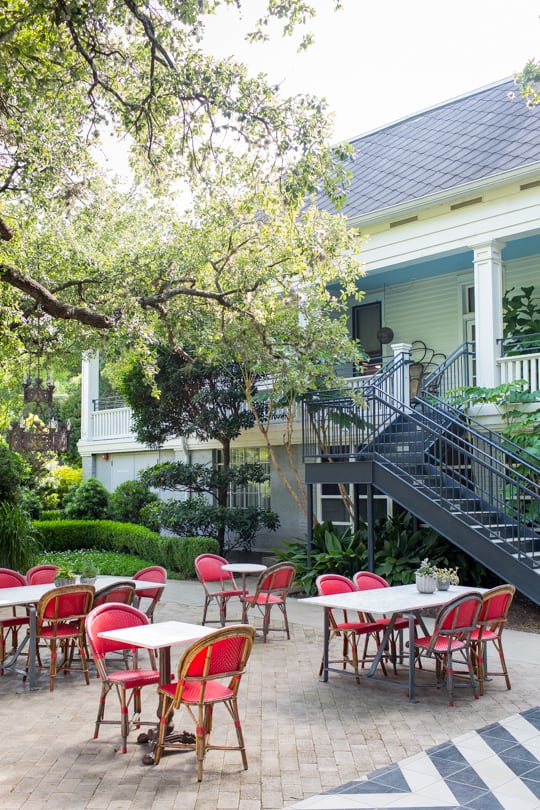 Lastly (until the next time I find a reason to stay here again), it's super walkable to South Congress, specifically two of my favorite places to stop when we're there, Sway and Elizabeth Street Cafe.
Now the real question is, where are we off to next?! I've got the travel itch! You can see more of our Austin favorites in our Instagramable guide here!