This is absolutely one of those "is this real life?!" moments that I never would've believed if you'd told me 8 years ago while I was waiting tables deciding what do to in life. If you've been following along for a while, you may already remember my "pinch me!" story about getting to work with the Amazon creative team styling their party landing page last year, so I'll try and keep my sentimental emotions to a minimum while I introduce our new Sugar & Cloth entertaining and parties product line exclusively at Amazon! To celebrate, you can use code "20LOVESSC" for 20% from now through 2/8 for 20% off!
It's been over a year and a half in the making, but I got to dream up and design over 40 different pieces to launch our first round (more coming soon!) of tabletop products for alllll of your entertaining ideas! Very thankful for my two years of graphic design school before deciding I wanted to quit, haha (re: the story of Sugar & Cloth here).
It all started when we were in Seattle at the Amazon studios for the first time. We really hit it off with their team and instantly clicked. While we were there they mentioned how cool it would be if we came back to style for them again but with our own products. Of course, my heart dropped and I thought "please, please, please let that be real!". We wrapped that week of shooting, we came home, a few months passed by before I started really dreaming up designs.
I put together a deck of party product designs I really loved and emailed asking if we could touch base on that mention of a product line if they were serious (at this point, I really wasn't sure haha!), and that I'd put together some initial thoughts. From there, the rest all led us to this "ahhhhhhh, I'm freaking out we have an actual product line!" moment!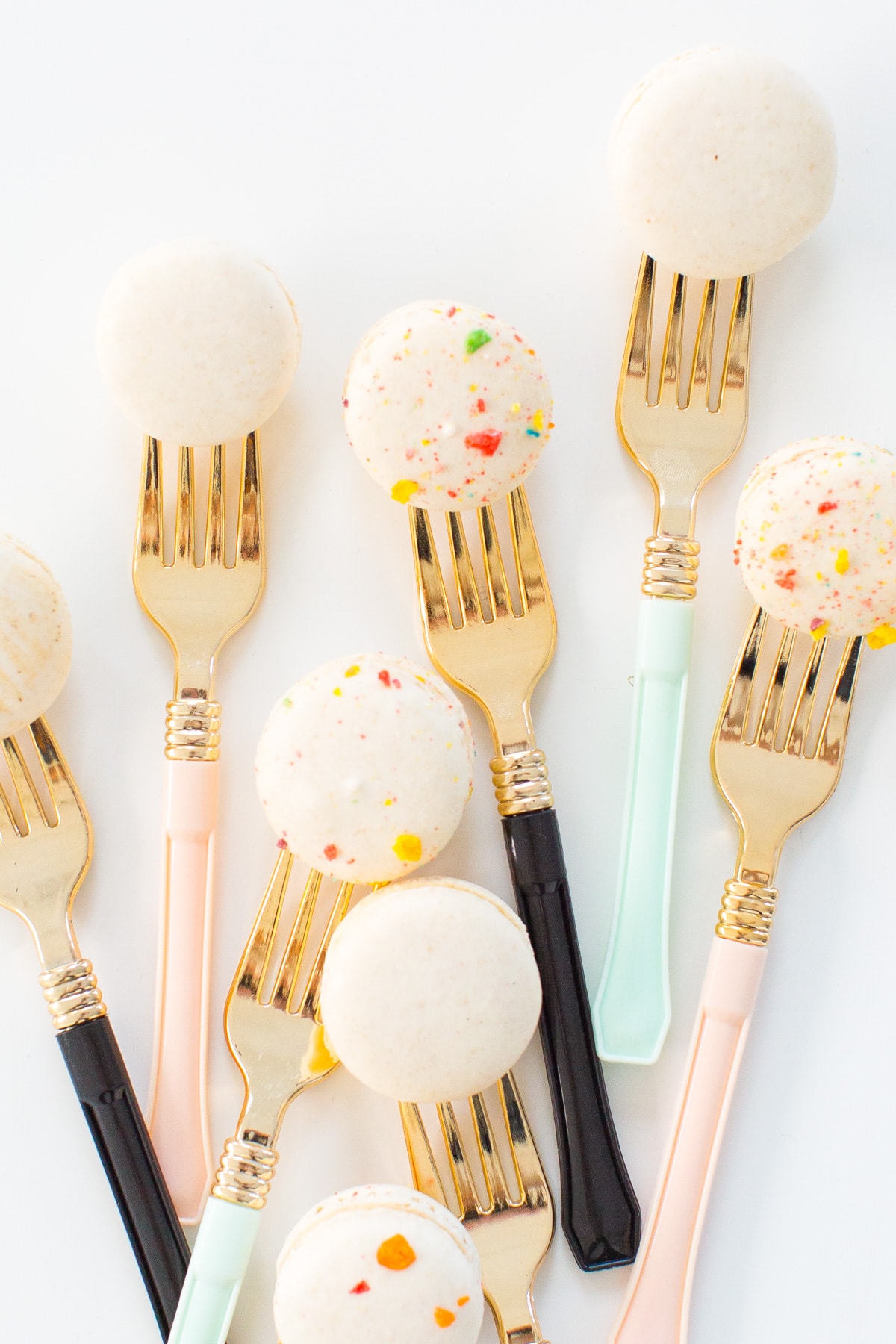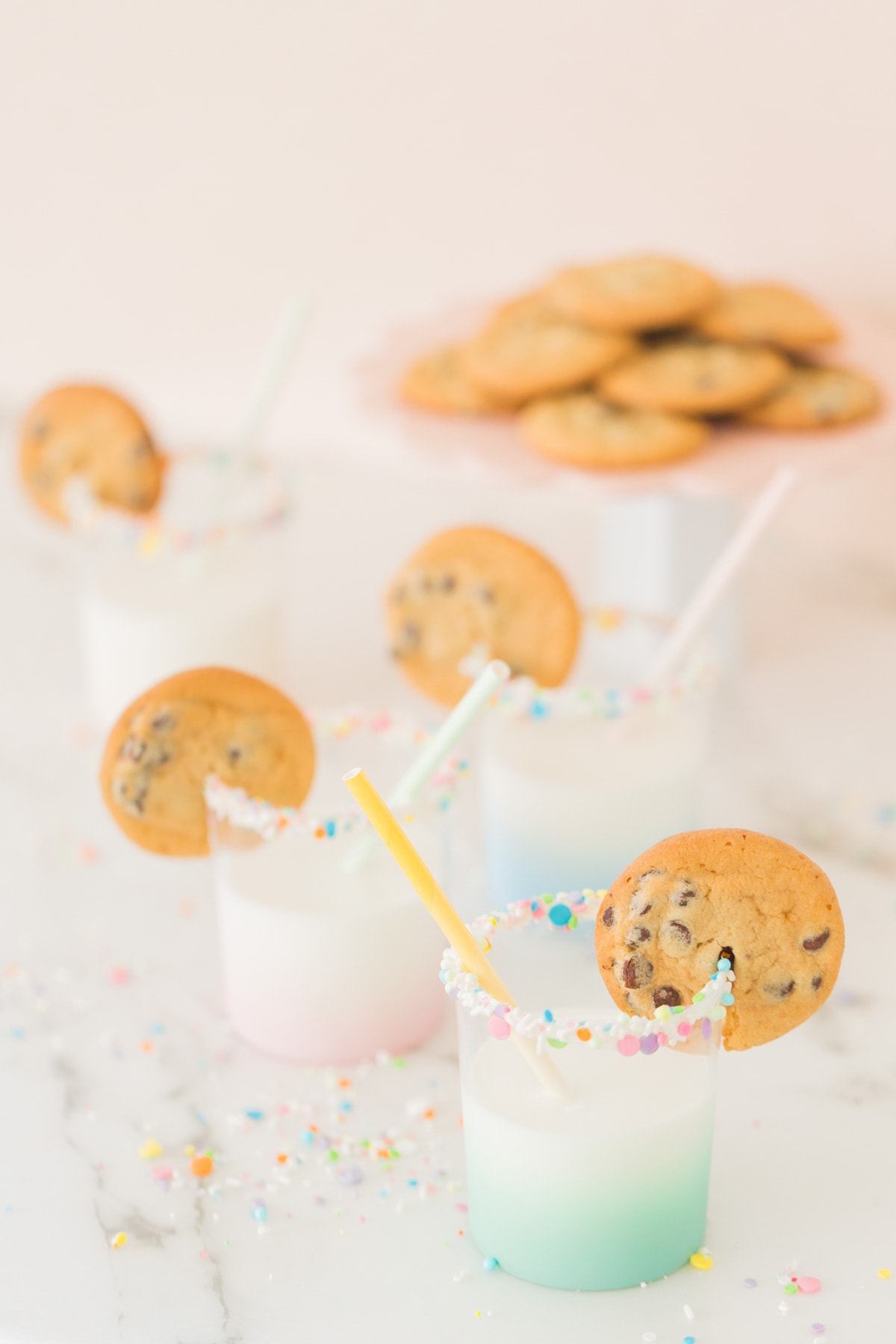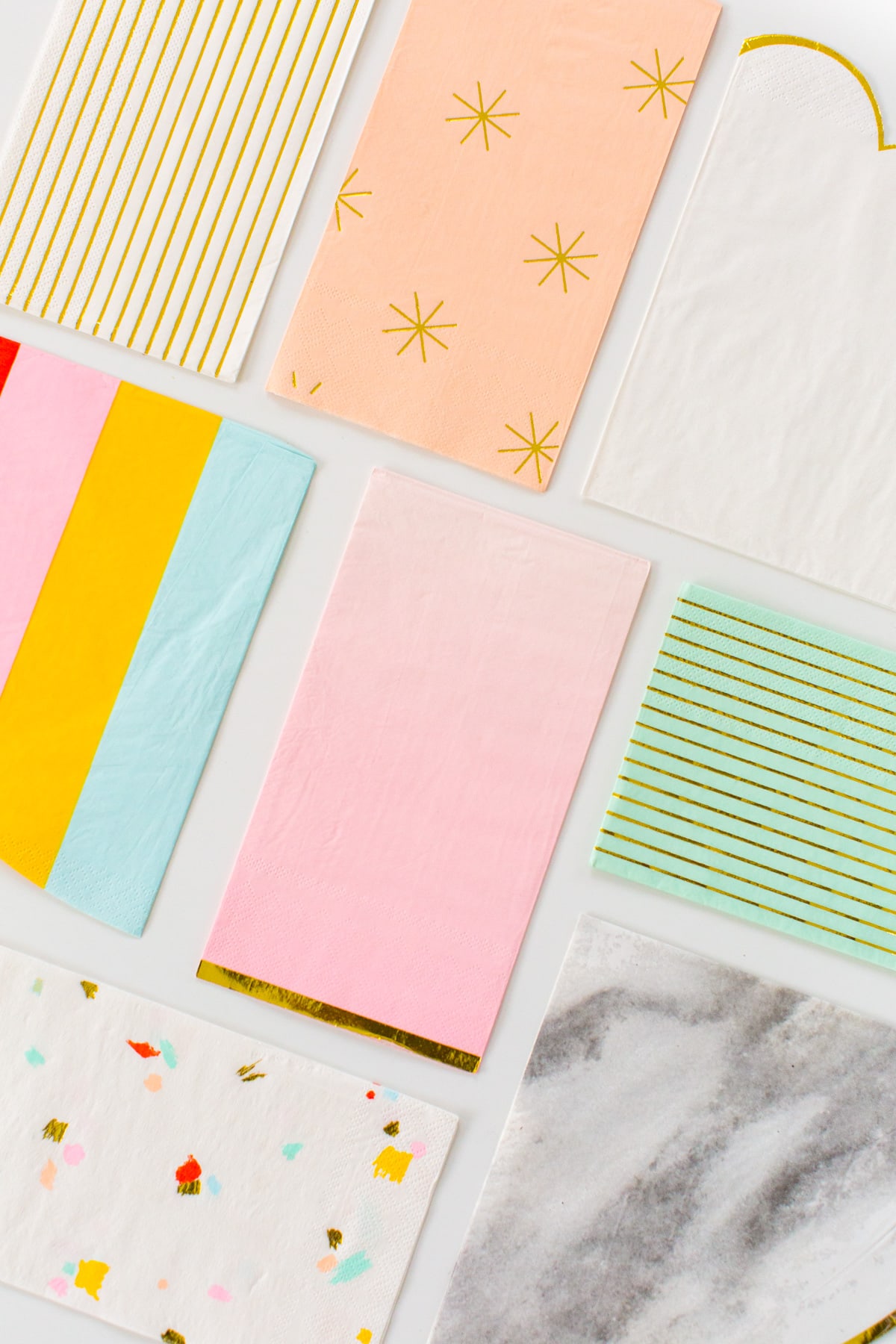 It was definitely a steep learning curve navigating all of the in's and out's of the manufacturing process, product samples, edits, you name it, but I am SO happy with the end products. We got to make a few trips to NJ to work with our manufacturing team in person to review samples and touch and feel products for quality checks to make sure the designs were substantial.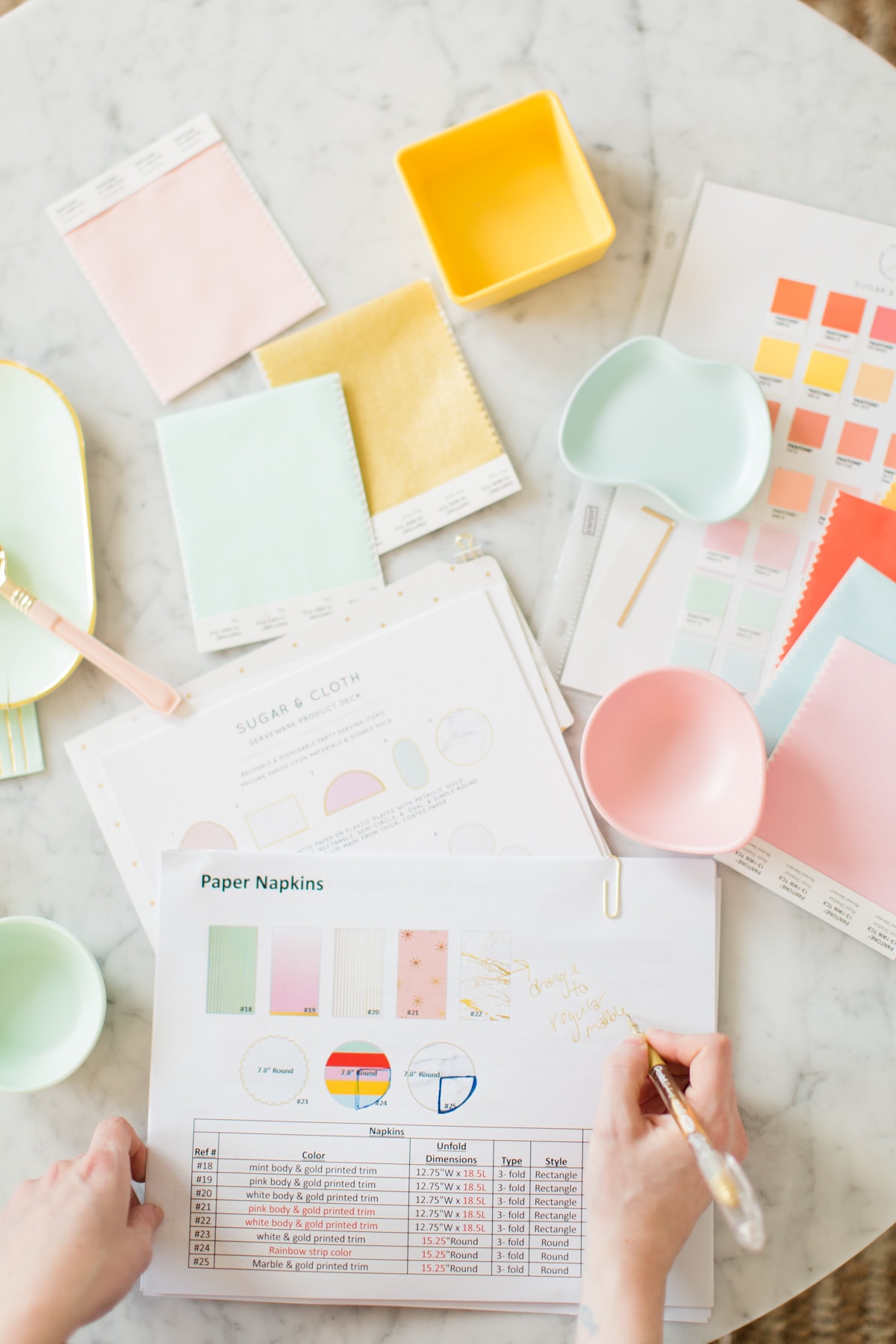 Though I'm obviously partial to them all, my favorite pieces have to be the confetti napkins, peach paper plate sets, scalloped quarter fold white and gold napkins, flatware, half-moon pink plates, marble and white cake stand with an easy storage base that twists on and off, marble and gold rim coasters with slight edge for catching condensation, pink scalloped tray set, pinstriped dessert cups, multicolor condiment tray set, and ombre cup and pitcher set.
We also wanted to make sure that all of the pieces were affordable both on price point, quality, and quantities all considered. For instance, our ombre and gold starburst paper straws will last up to four hours to avoid the soggy party straw epidemic, plus you get 125 of them for $9.99 so you have PLENTY to go around so no need to ration them for just the cute stuff (or is that just me?!), haha.
Plus the serveware items can easily double duty as cute household decor, like using our marble serving boards as vanity trays or the condiment cup set as a cute desk organizer…
We really poured a TON into these designs, and we're so excited to see them out there in the world! We really weren't joking about having two babies in 2018! This is me 41 weeks pregnant as the last of our final shipments were coming in…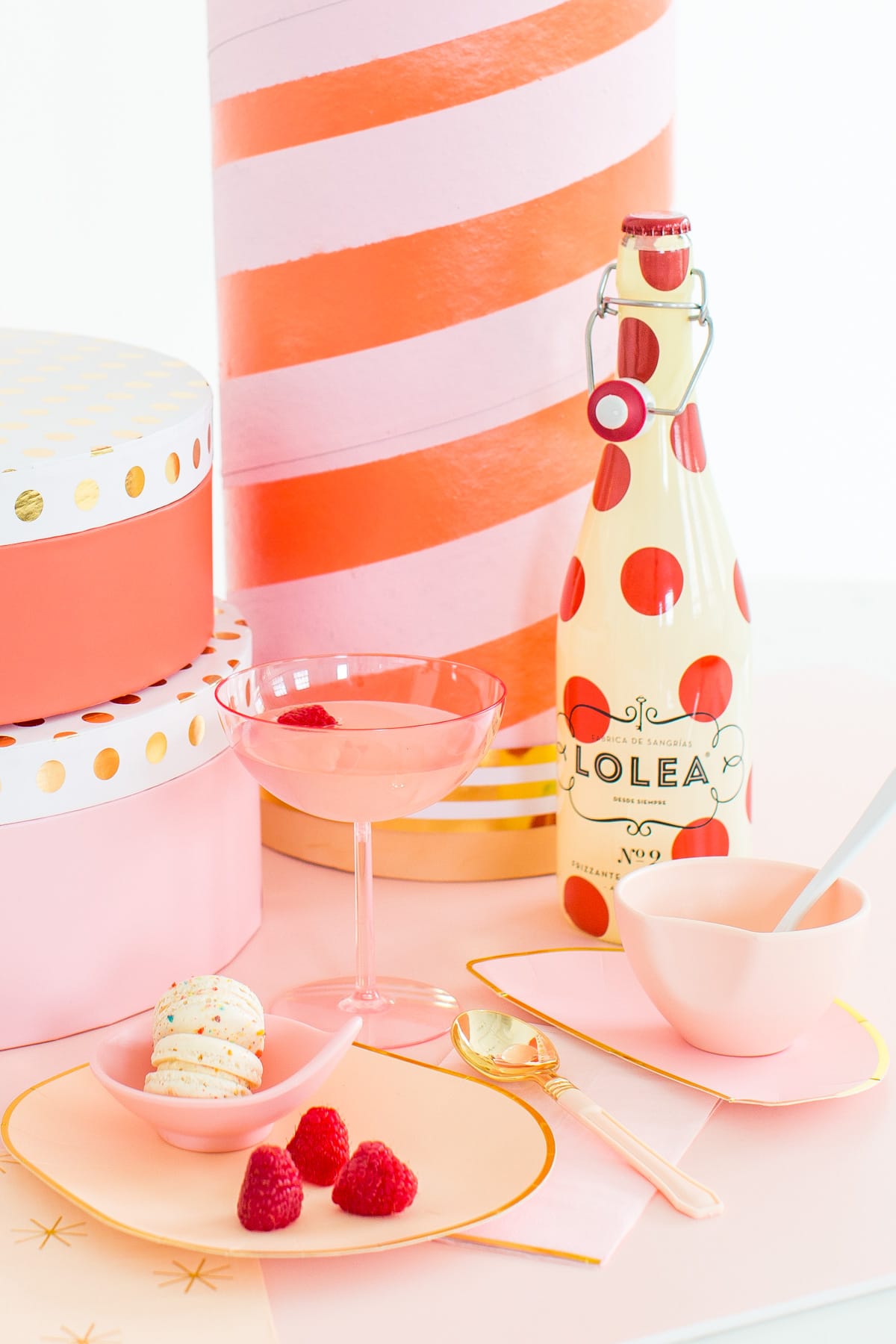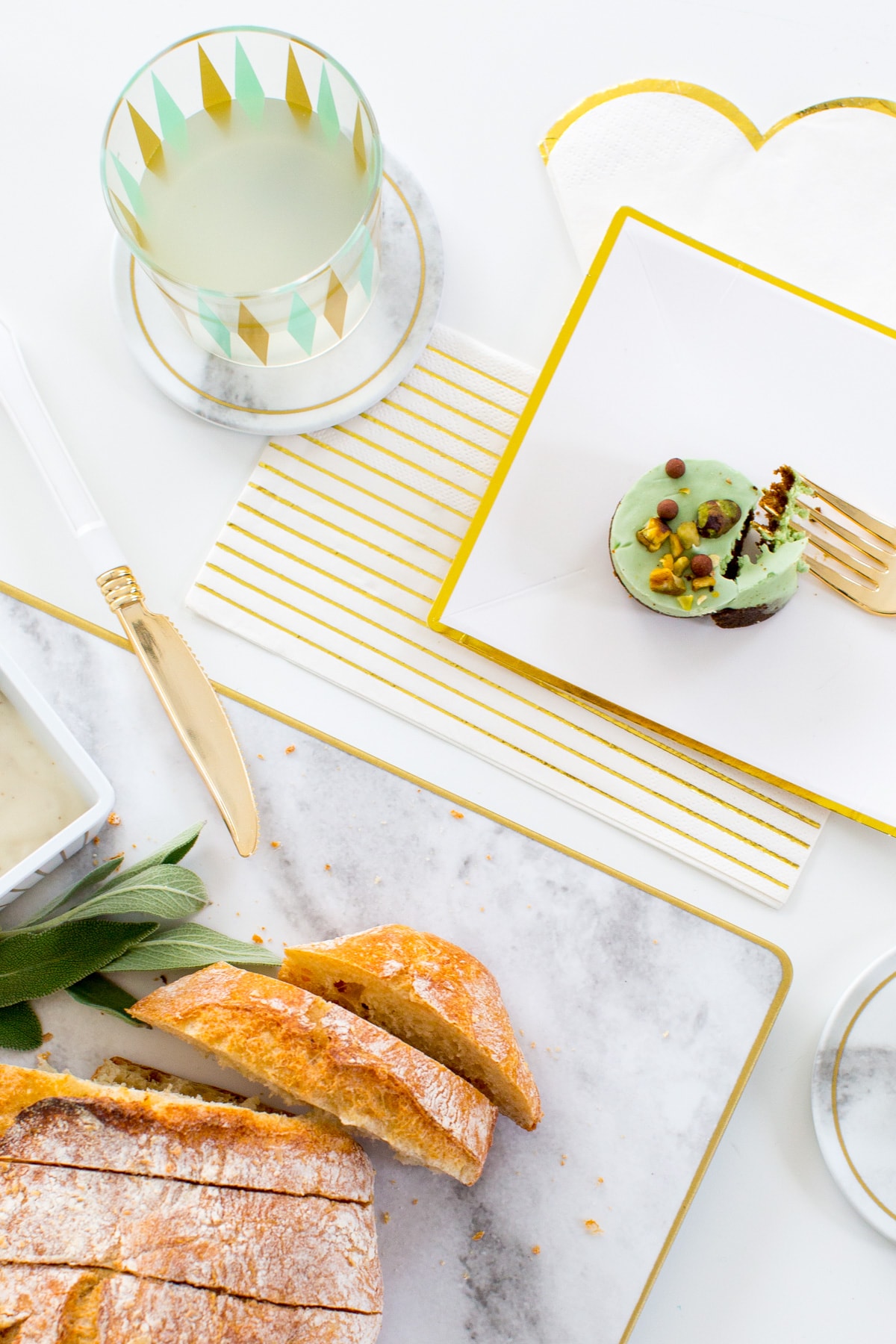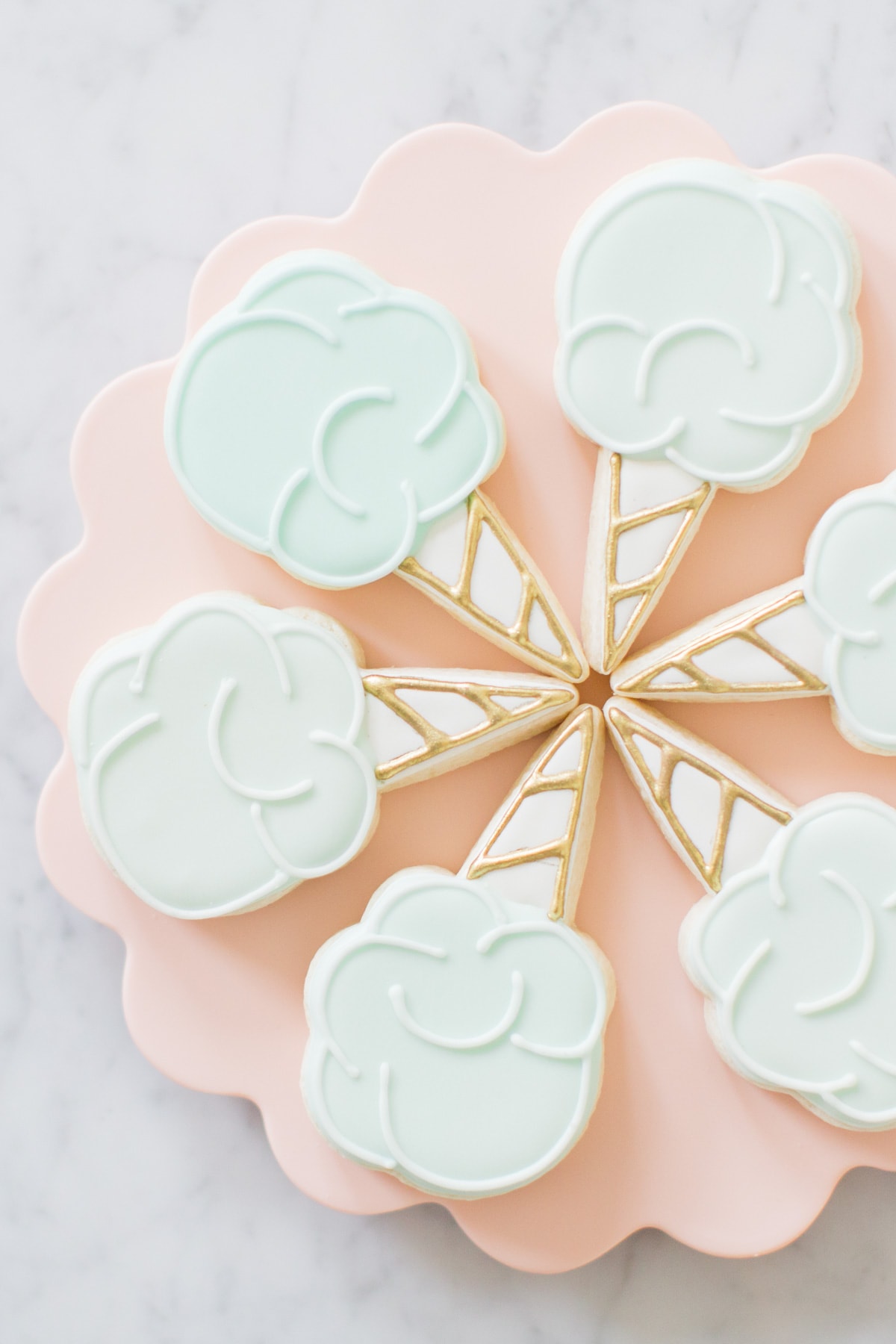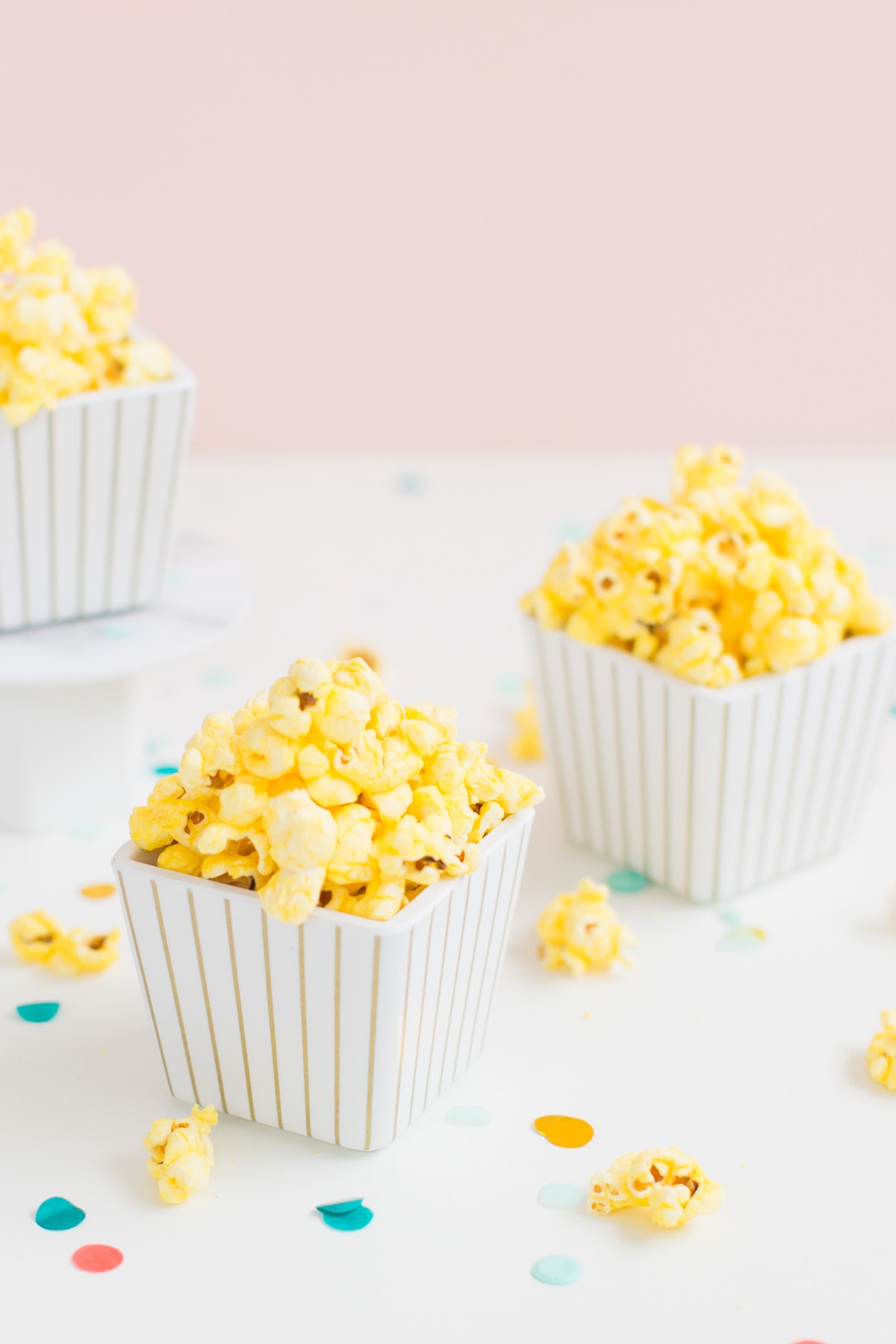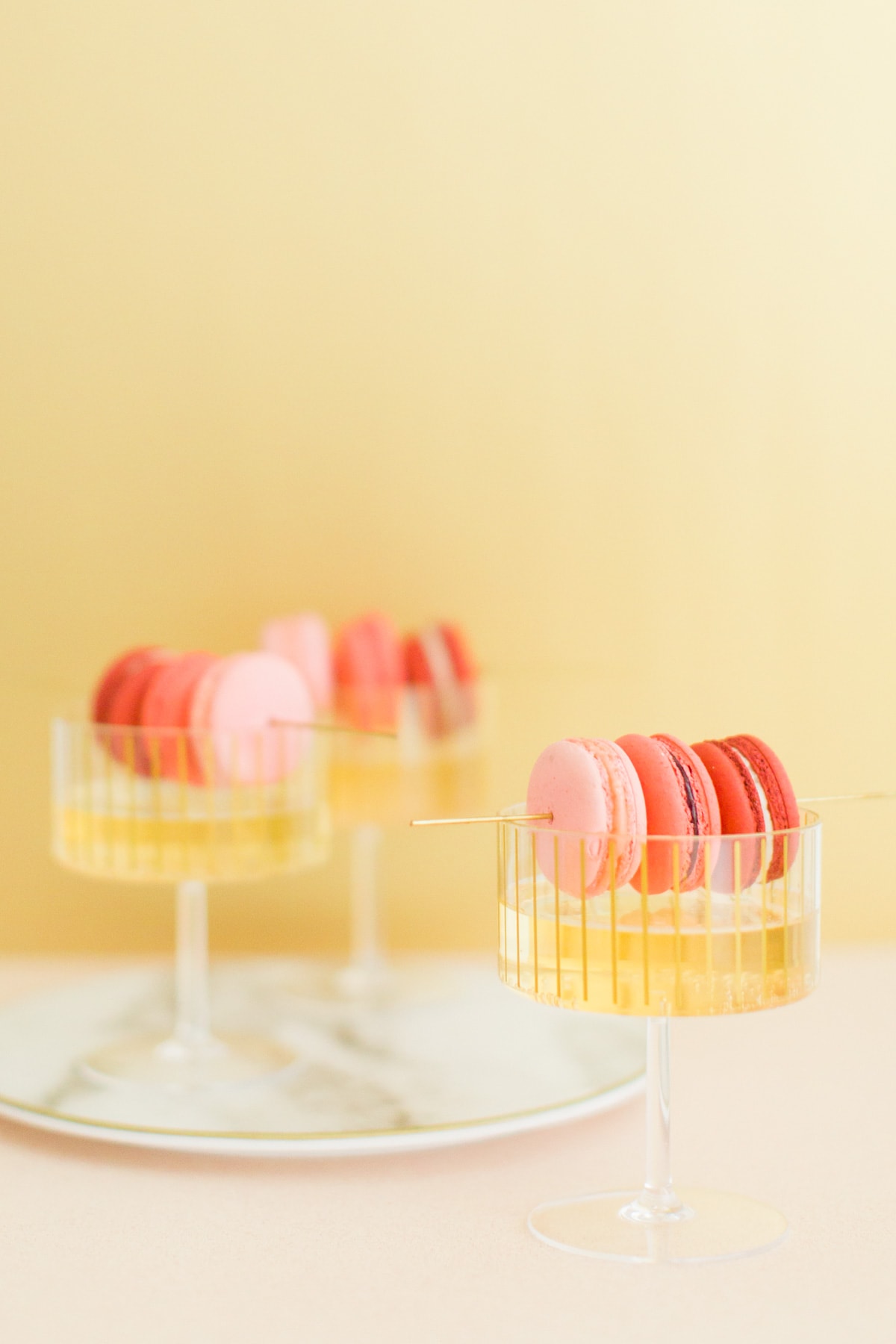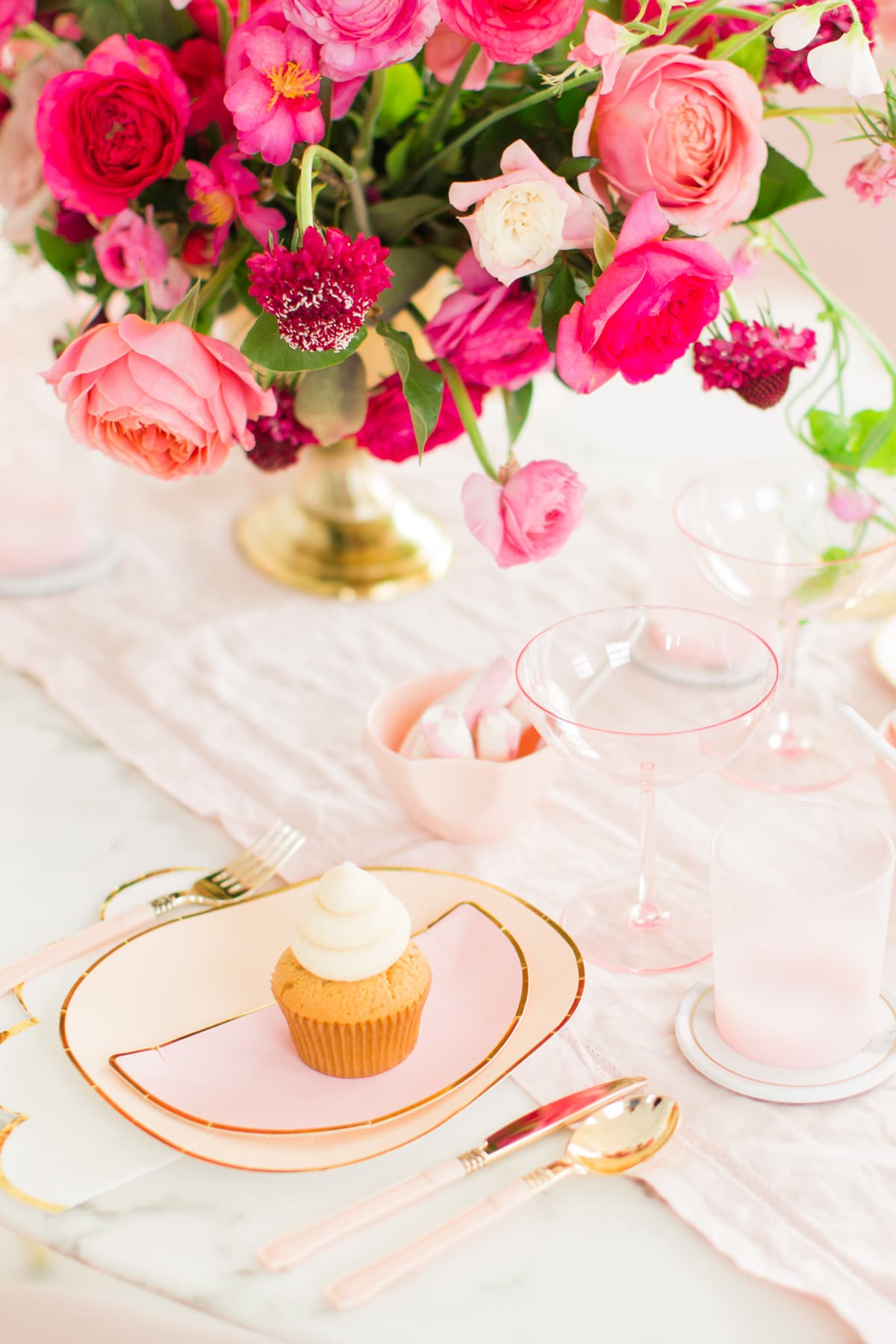 You can also see all of the products on our new S&C Exclusives shop page right here in addition to on Amazon! If you're not already following along on Instagram with our new shop IG page, be sure to! We'll be having lots of fun content and giveaways coming soon! We have plenty more pretty tablescape inspirations coming for ya, too!