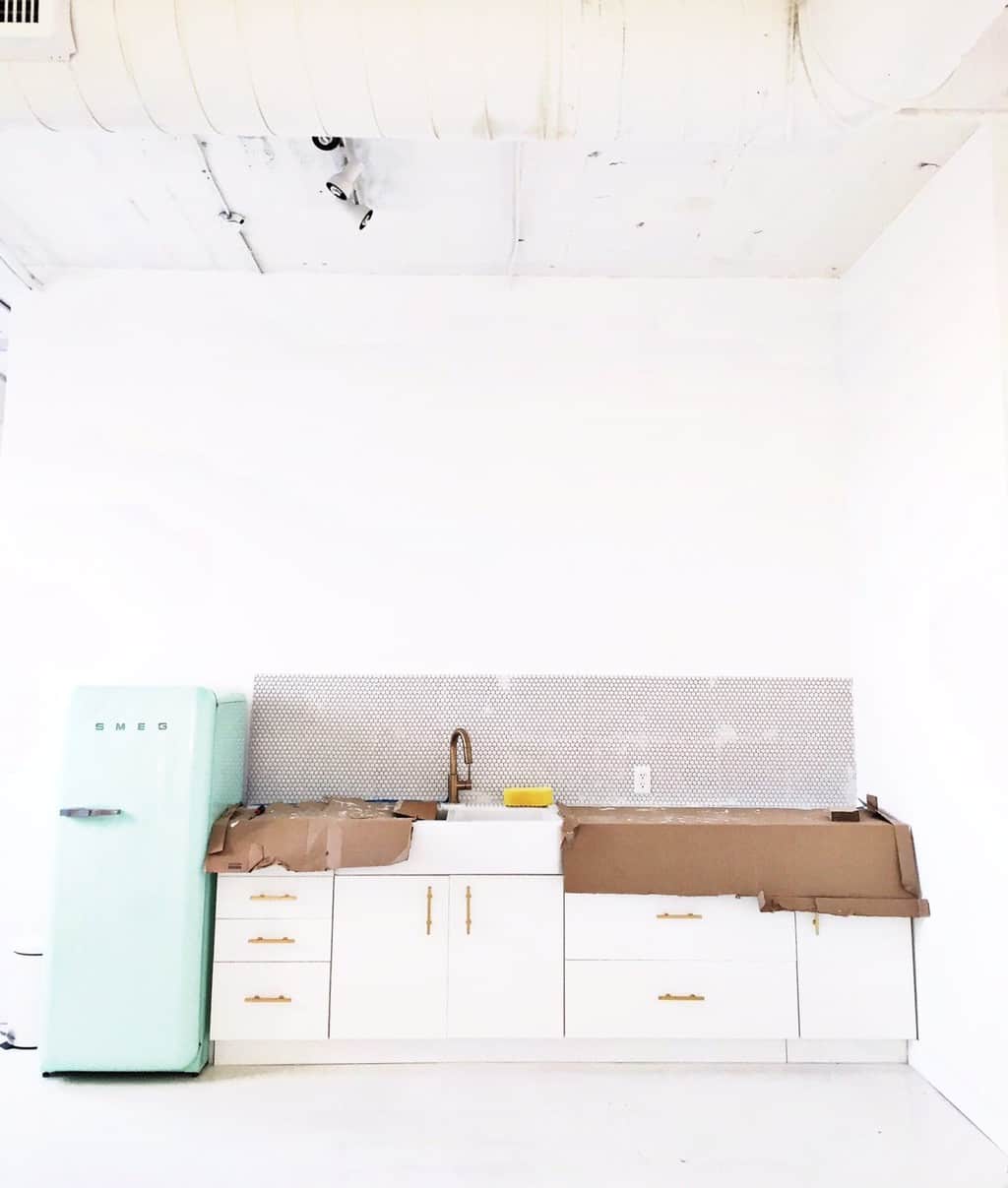 We've come along way since the initial move to the new #sugarandclothstudio, which actually was just us putting all of our things in a dark corner of an old warehouse with no overhead lighting until everything inside the space got painted/fixed. From there we shoved everything inside once it had enough painted to where we could at least put our things in one corner, and we've just been working on everything else little by little.
HGTV is really not kidding when they talk about everything taking 3 times longer than you think it will, especially when the building your moving into is over 100 years old and hasn't seen love in at least two decades. The heat didn't work the better portion of the winter, part of the walls got from flooded from construction going on on the other side, paint dripped from the old chalk paint ceilings… you name it and it happened. Meanwhile, I ate my feelings in the form of macarons from the bakery downstairs and pretended that if I closed my eyes I wasn't in a construction zone. It hasn't been a pleasant experience if I'm totally honest with you, but I'm trying to not be a total witch about it even though a lot of the things could have been prevented had it been for a bit more caring people.
All of that said and done, things are now starting to come together thanks to a lot of the people you met yesterday. We officially have running water, cabinets, a backsplash that hasn't been grouted, and thoroughly painted walls. For the rest, I'm going with a retro vibe with pops of color and gold (of course!)…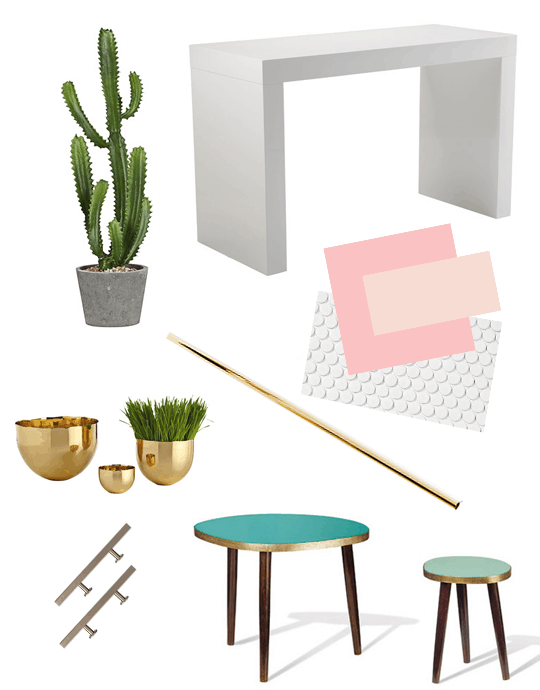 penny tile // barn door hardware // brushed brass pulls // sunpan modern table // brass bowls // glimmer coffee table set // avelere brass clothes rack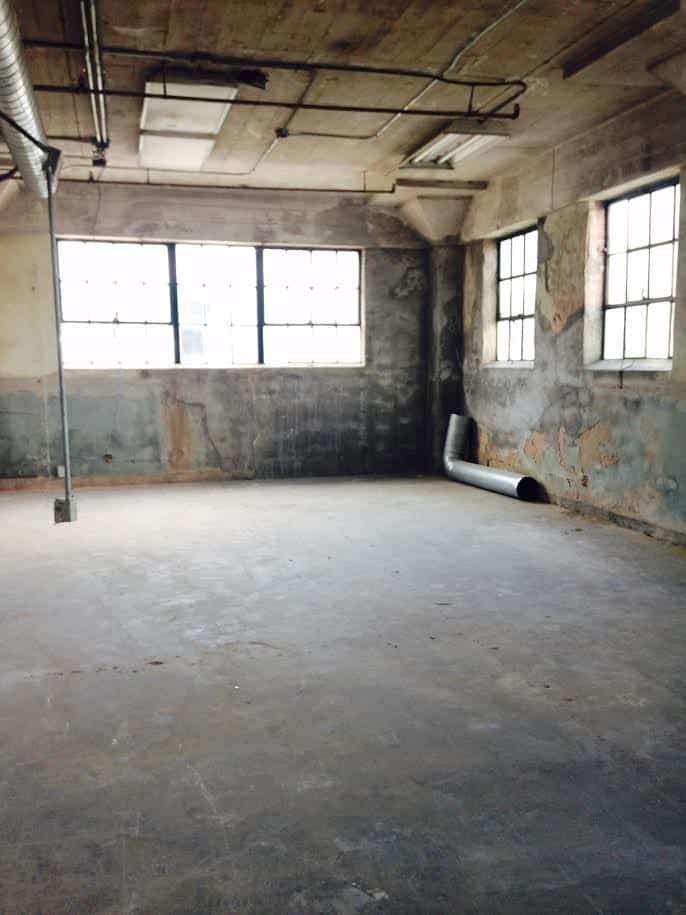 This is what the space originally looked like, remember? It's come quite a long way! We're lucky enough to get to team up with the awesome folks at Lowe's to help with the transformation and a few of our other favorite home decor brands for some new furnishings. We bought a lot of random supplies here and there from Habitat for Humanity to try and make a small difference in the midst of our DIY'ing.
I'll be sharing a DIY project I'm SUPER excited about that we made with Lowe's hardware on Monday, so stay tuned.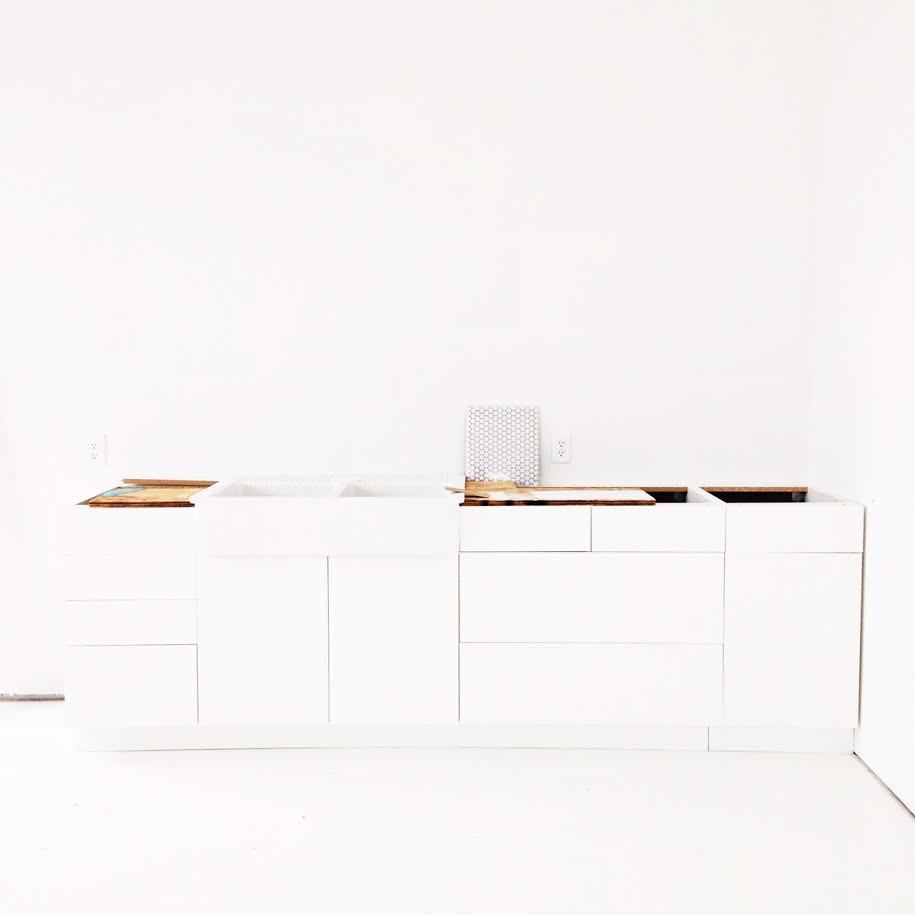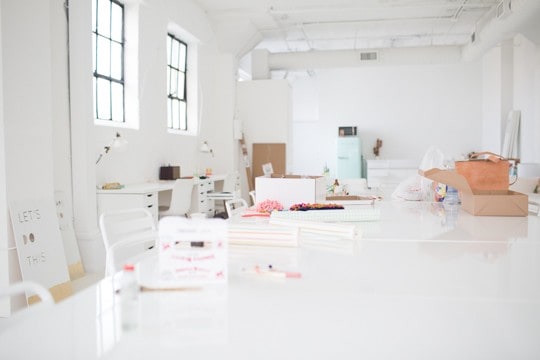 This is the craziness that is the studio at the current moment. It's kind of a whole lot of nothing and everything all at once, but it helps give you an idea of the size of the space. It's a major upgrade from our last studio, and I'm still pinching myself over it! Keep an eye out for more projects coming up soon and follow along behind the scenes with #sugarandclothstudio and #sugarandclothBTS on Instagram!