You've been asking for more behind the scenes and everyday aspects of my life and Sugar & Cloth, so to get started, here are a few notable 2014 behind the scenes moments and the people that make it all happen! It'll be great! Juicy just like The Real Housewives of Orange County, except.. I'm not a wife and I don't stay at home… but you get the idea.
Almost everything you see on the blog is a group effort in some regard, so mostly this is dedicated to highlighting all of the faces (and emotions) you don't usually get to see in posts. Don't worry, I'll introduce you one by one.
Now, for your reading ease, I've divided them into token categories. This first group is something I like to call "Did you get the shot?", which also happens to be one of my most coined phrases around here–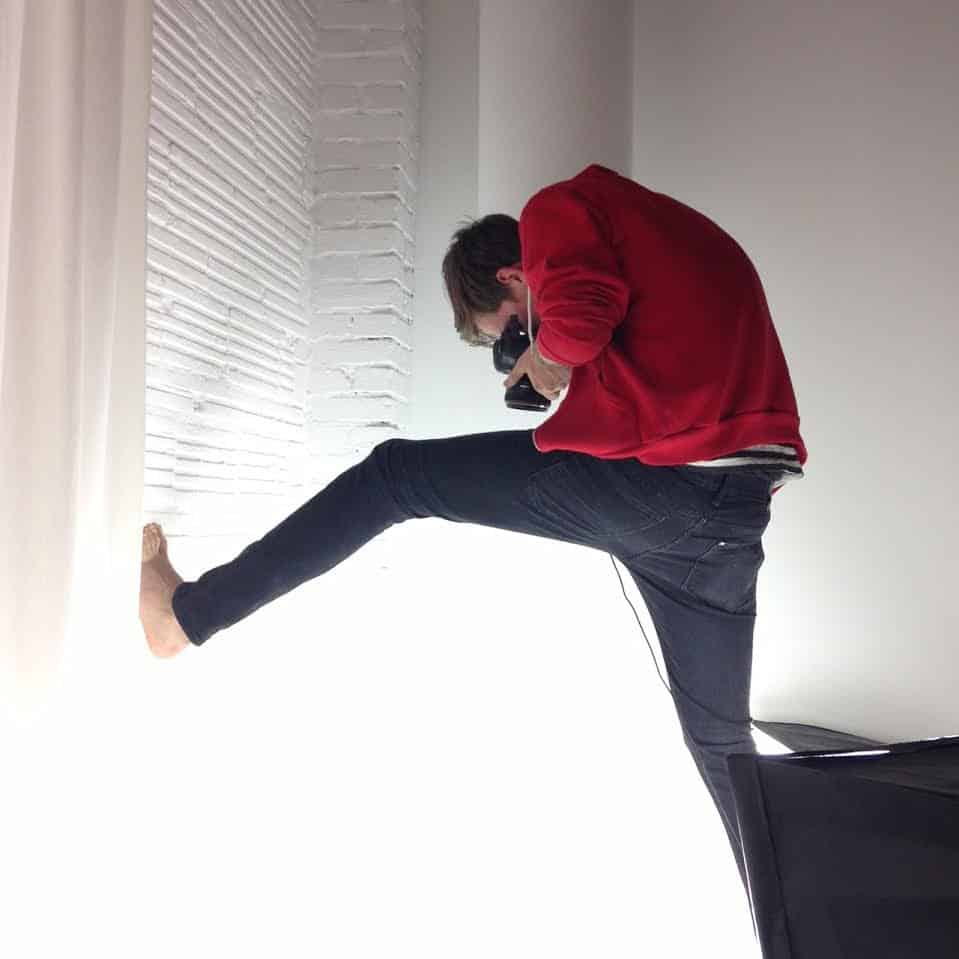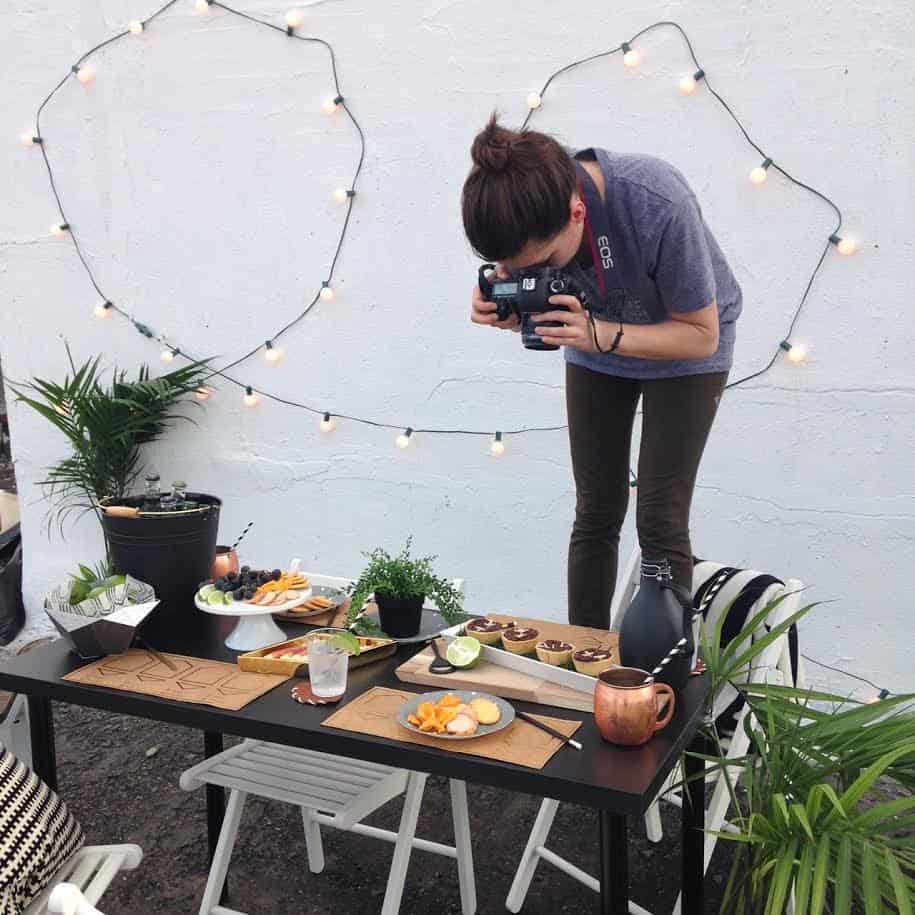 This is Aelish, she's the right-hand man, to the right-hand man (Jared in this instance) who helps us out with photography when we're either out numbered or have to convince Jared to be in pictures. This Smirnoff roof top party was on of my favorite things she photographed of ours! If you're near Houston and need a photographer, totally hire her!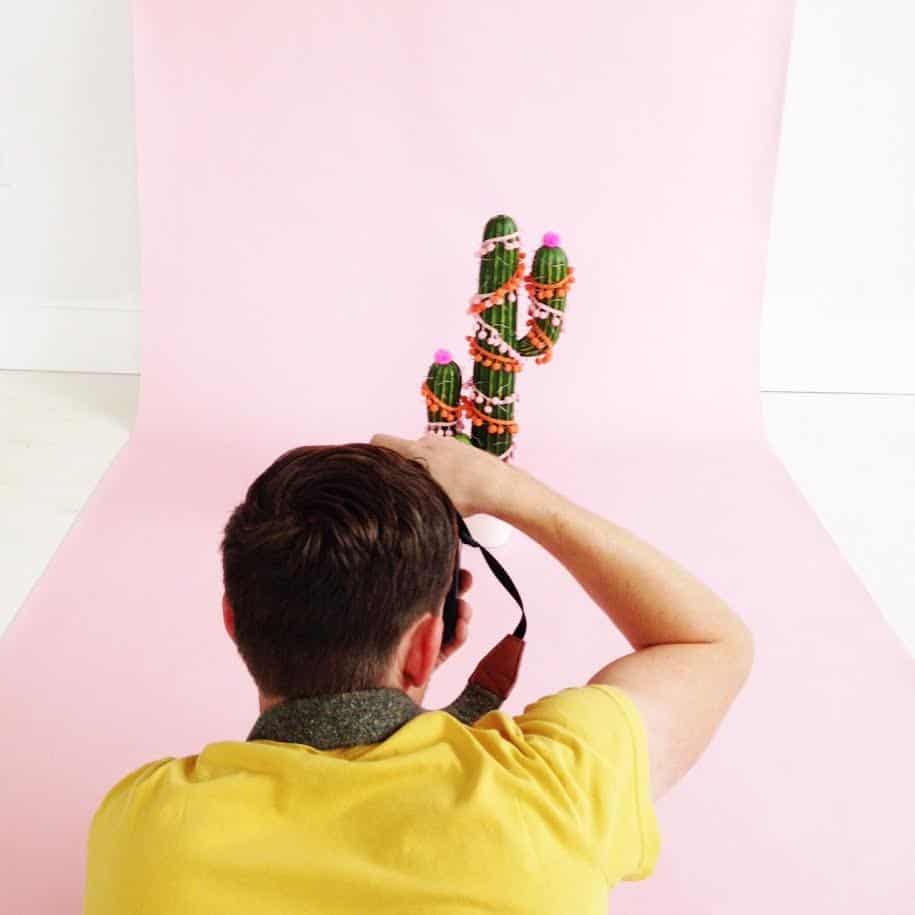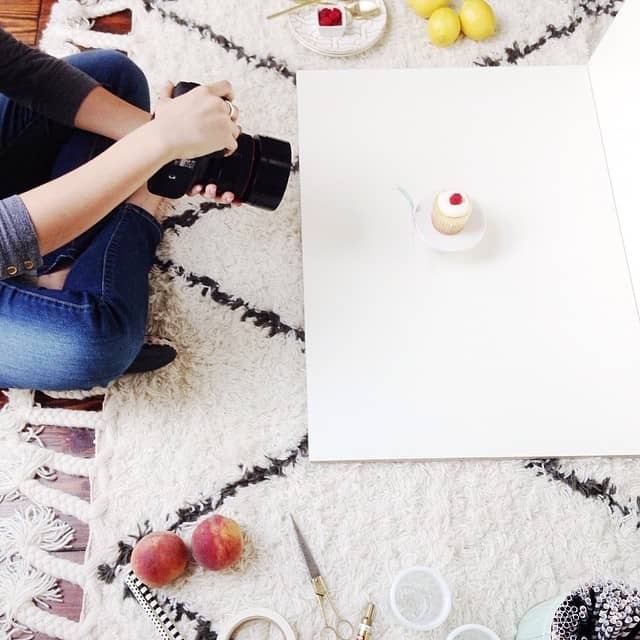 Above is Kim, she's also been a big part of the blog in the past year by helping photograph this Easter dessert table, my backyard makeover, and the studio tour.
Weirdly enough, it's also not abnormal for people to wear old DIY's around (like the chiquita banana headband that Kelly's wearing). This past December was the first time we've gotten to work with Kelly since she's based in Dallas, but she partnered up with us to help kickstart our new video series that's coming out this month!
What I'm Doing While Saying "Did you get the shot?"
Since Jared has become the full time photographer for S+C, I've all of the sudden assumed the role of the girl wearing heels on a first date that walks up to a water puddle and the guy (Jared in this instance) lays his jacket out for the girl to walk on. Now, I'm normally a bit overly independent and think I can do everything myself, but I'm totally happy to be at his mercy when it comes to photos these days. It leaves me plenty of extra time to stand back and take iPhone photos of all of the antics, plus cuddle a cat or two.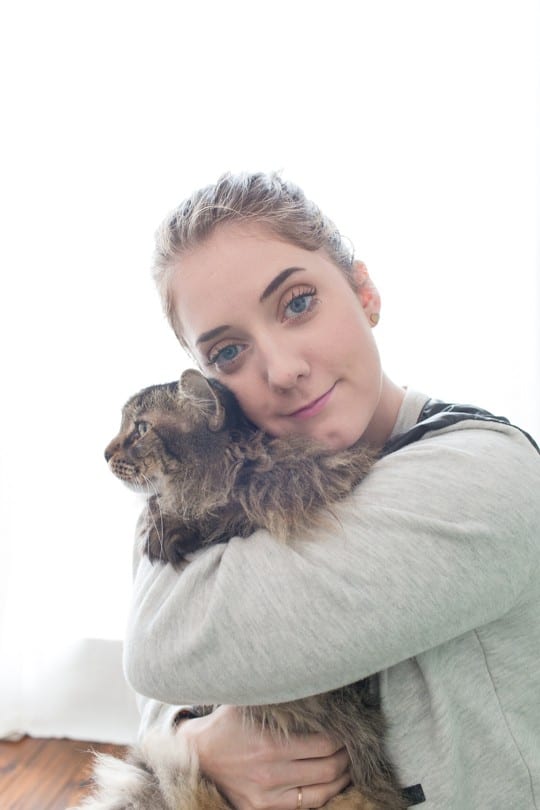 A great example as to why I could no longer work out of my living room.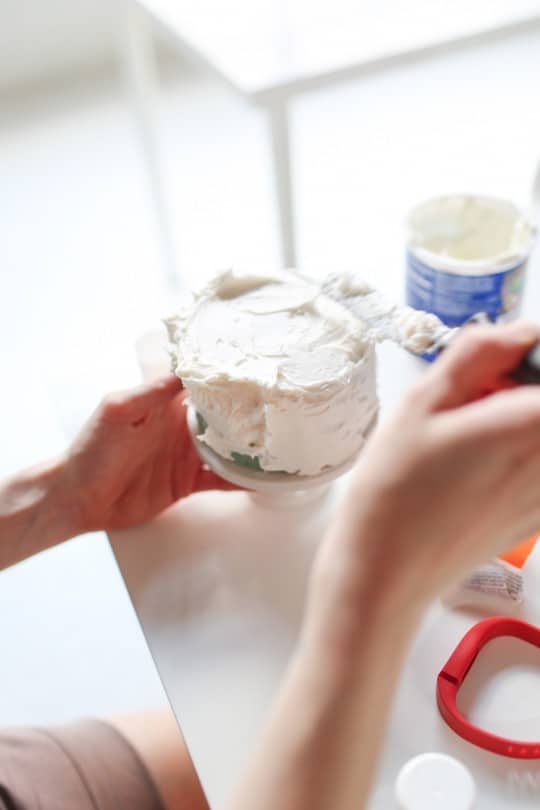 For the sake of speeding things up, we usually have one project being photographed while I'm working on another when time allows. Alas, icing fake cake is a part of that and is also sooo much cheaper and less time consuming than real cake. Especially when desserts are already all too easy to come by around here, hence the sugar in the name. So, styrofoam it is!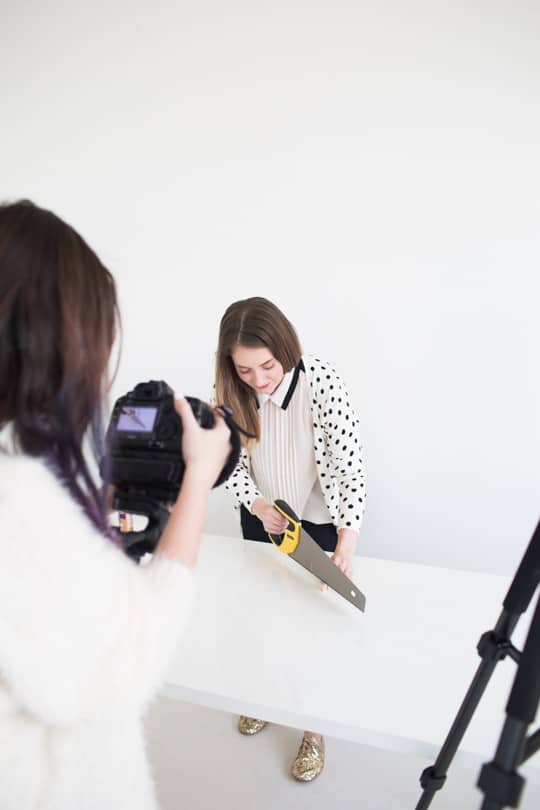 Or I'll be in front of the camera fake smiling while trying to discretely ask if we got it. Keep in mind we usually have already completed the step you're seeing in photos and just take a still shot of the end product to look like it's "in action" for the blog. In this particular instance it turned out that the staged version looked like I was going to chop my hand off, so we reshot the sequence with Jared doing the sawing with a vice… like normal, safe people.
Cute Photo-ops Gone Bad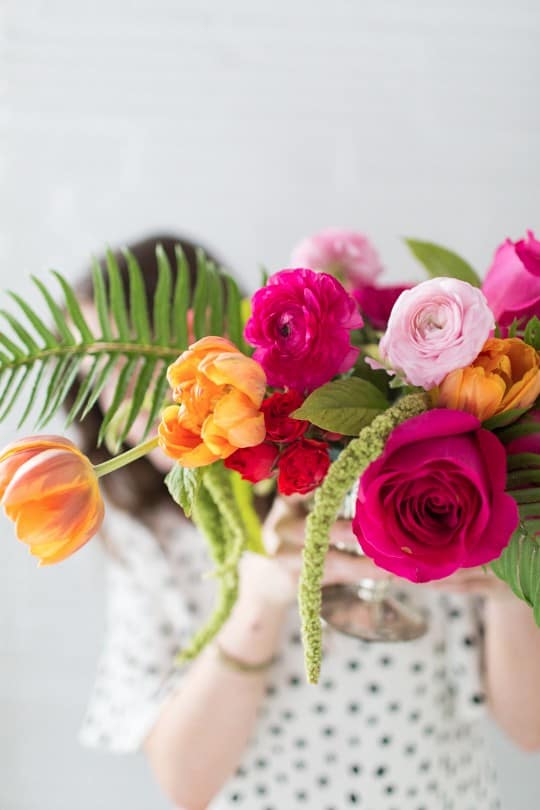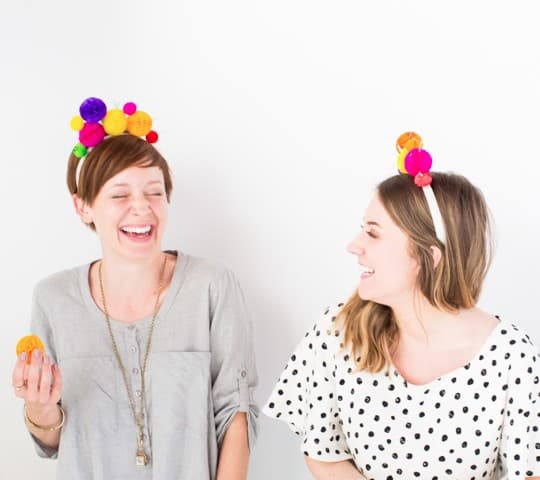 This is Tiffany, our right-hand girl and office assitant. She helps keep the ship moving when we get distracted, and is taking care of all of the 2015 workshop details. She also makes a killer pom pom!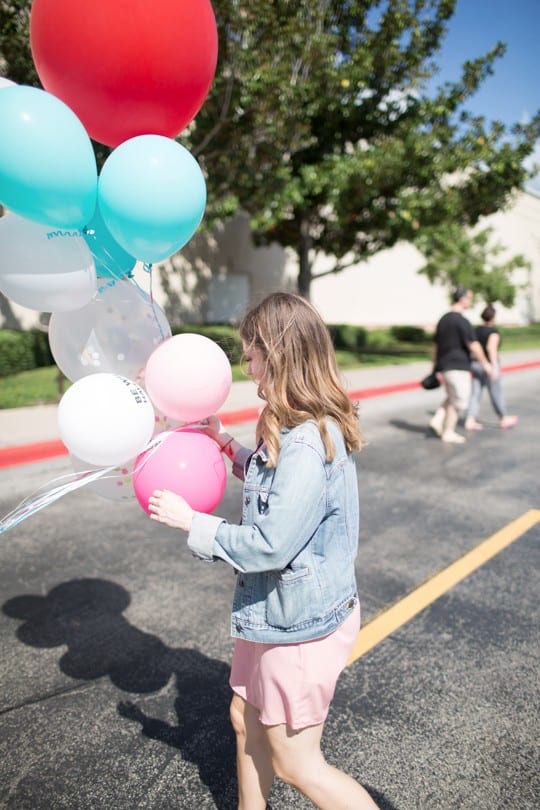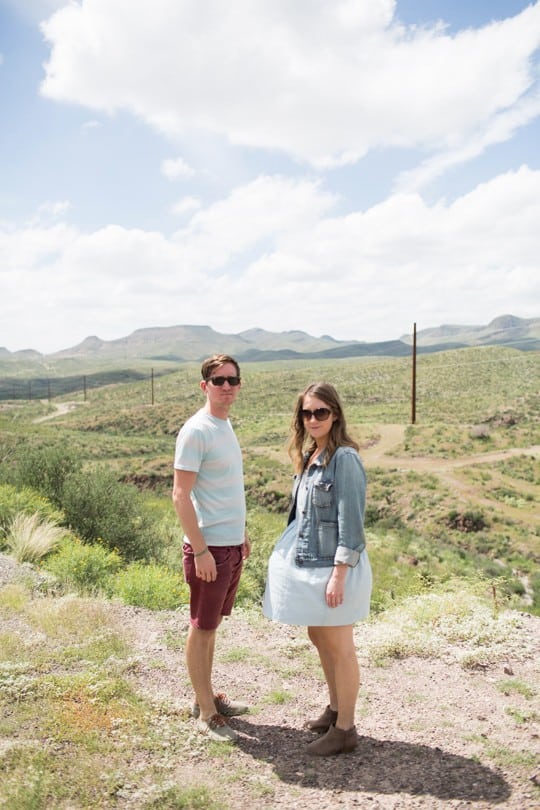 The above two photos are what happens when strong winds strike.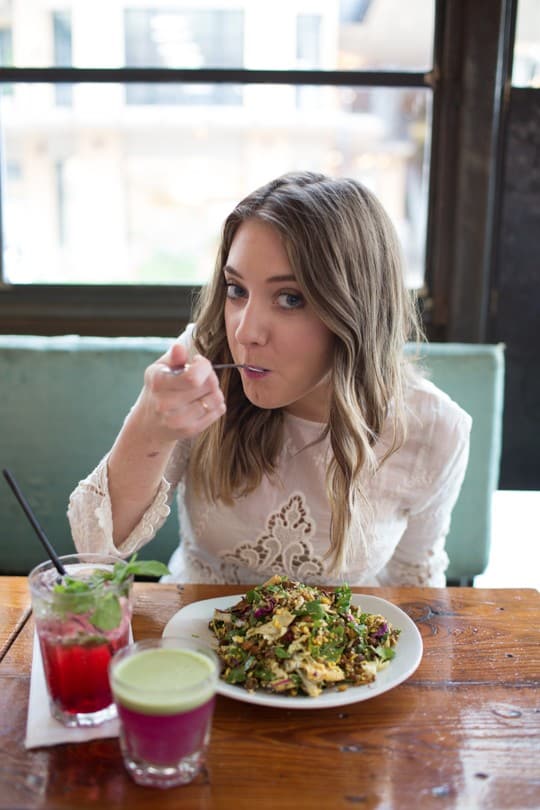 This is me getting caught eating our photo shoot props from this Food Network article we did.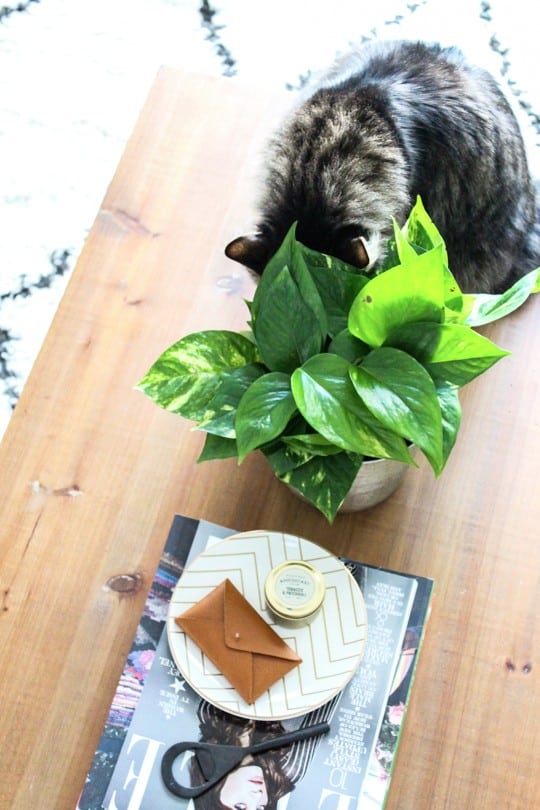 This little guy is why I needed a studio!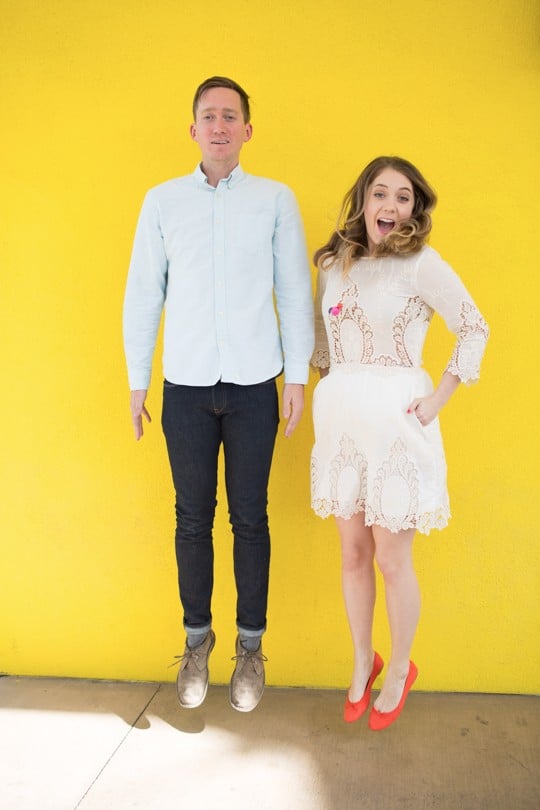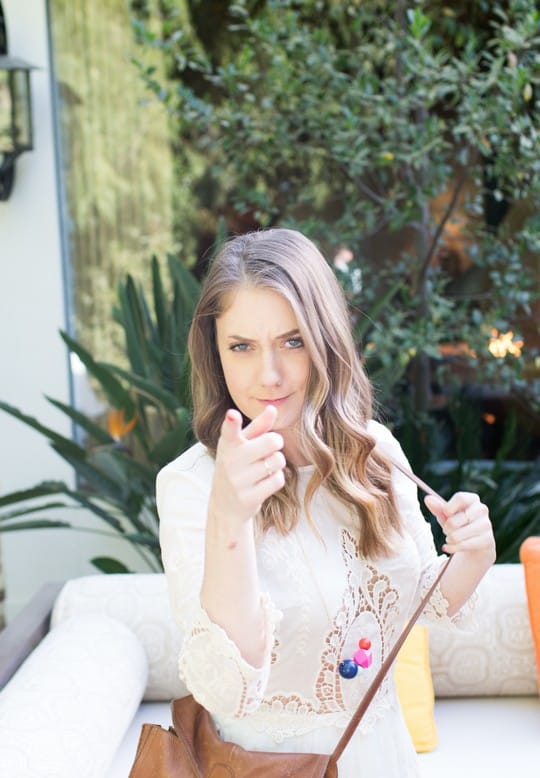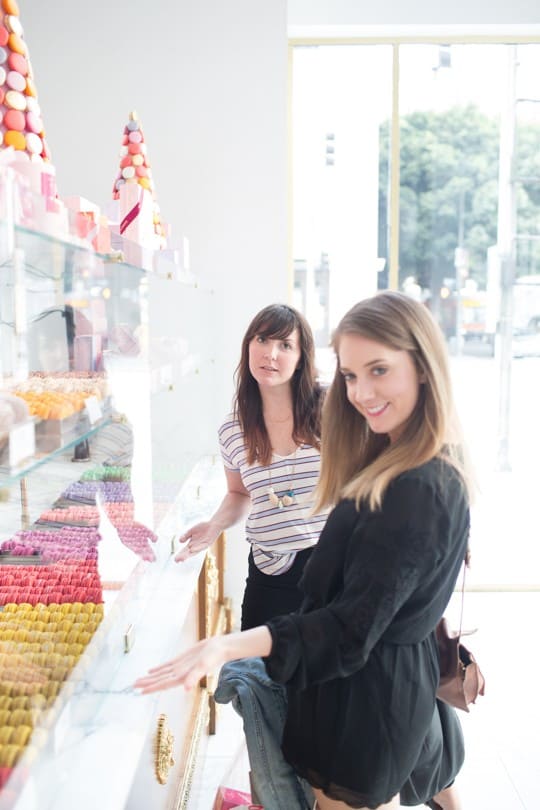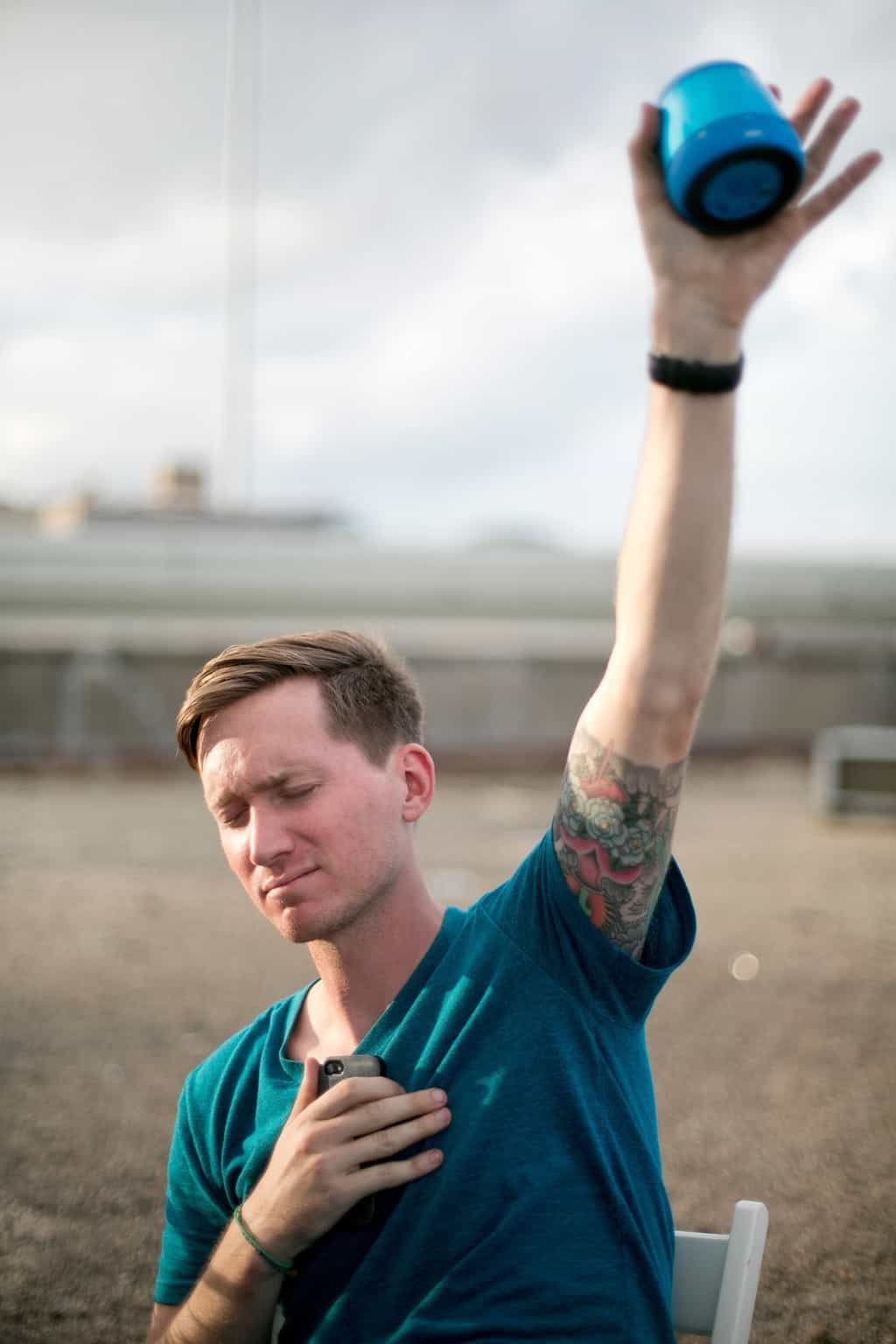 We also get down to some serious tunes at work. There for a while it was Rihanna on repeat, but we've moved on since then.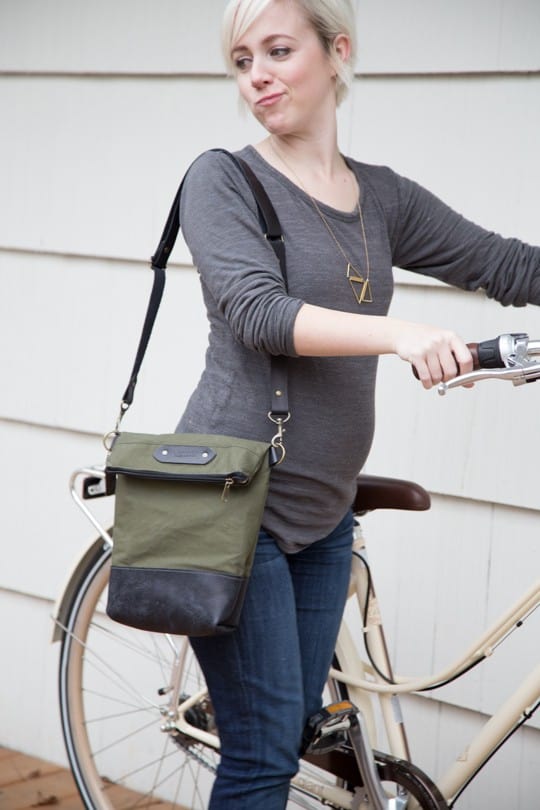 This was pregnant Cara enthusiastically modeling a handbag giveaway.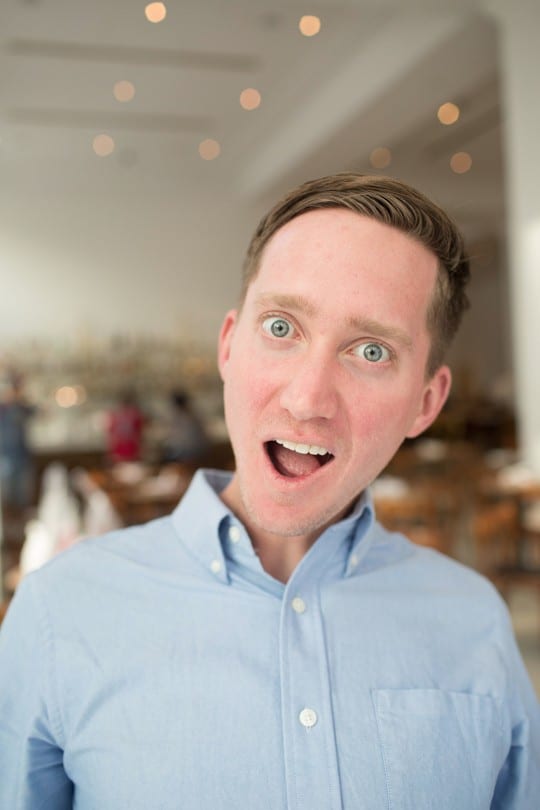 "Stop, it's grammer' time!"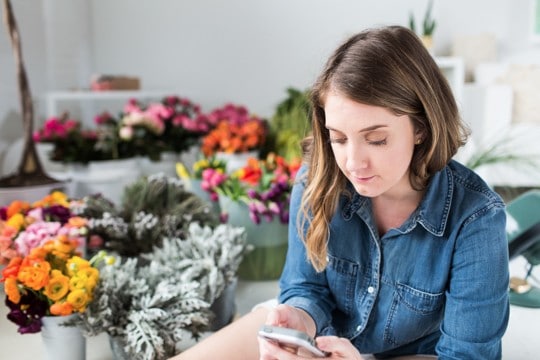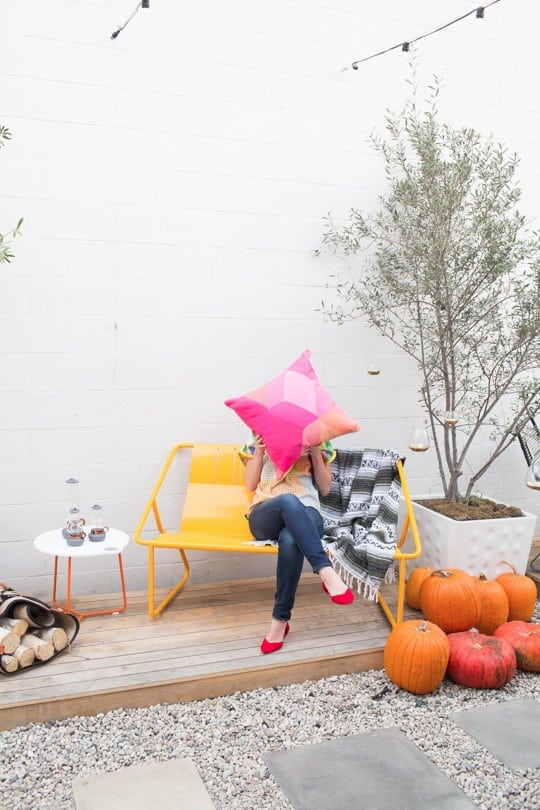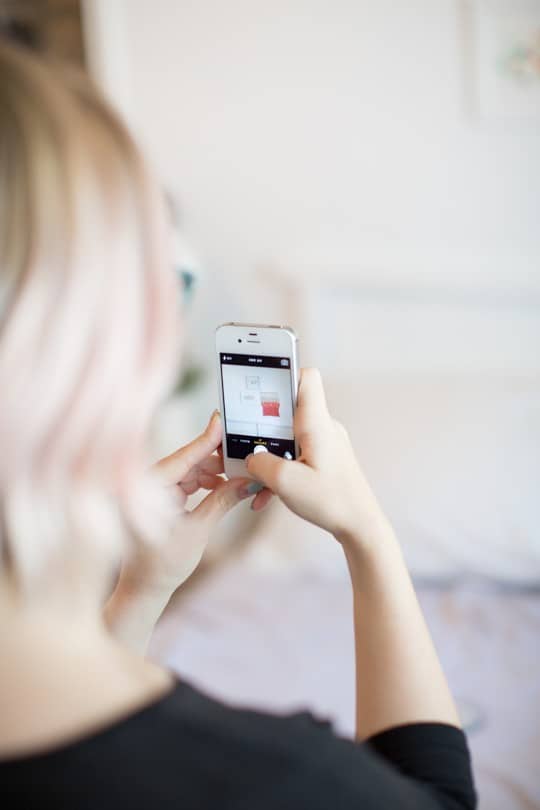 Yes, I just said that phrase. No joke, I think I honestly spend a solid 20% of the day breaking for social media. And by we, I mean me. The middle photo is just the kind of photo op you can expect when you let a bunch of bloggers go on a trip together.
Other Important Introductions
At the very top of this list is my Mom and Dad, who weirdly enough have refused to let me take pictures of them within the last year for fear of me putting them online… no clue where they got that idea from. My Dad actually drove down from WV and lived with me for a solid month until the new studio madness/fire got somewhat put out. My Mom is always relentlessly researching companies, ideas, and trends and giving me business advice. Let's be honest, we all know I'm just wingin' it on my own.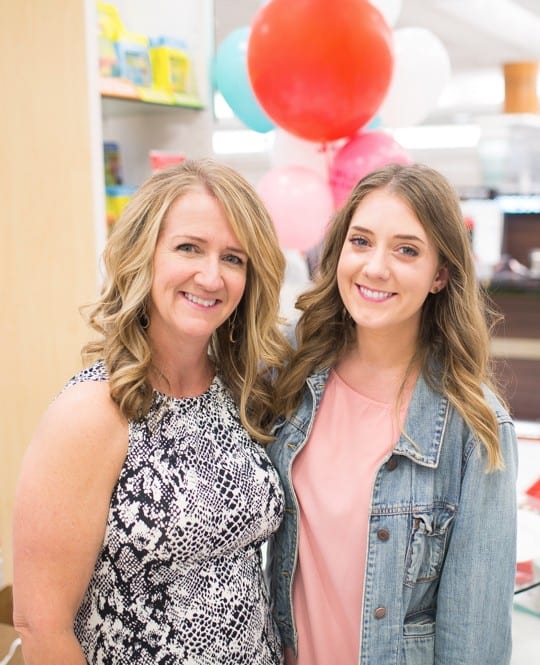 This is Nancy, Jared's Mom. You name it, and she's done it in the last year. She's helped with everything from organized the first studio, helping us move into the new one, painting, cleaning, workshop prep, making aprons, building cabinets, making clay napkin rings… I mean, the woman is one of many talents.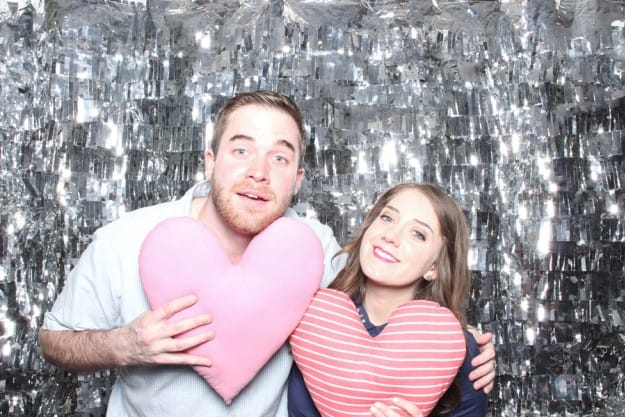 My brother Tyler also has a tendency to escape the camera in an effort to not be published online, but I caught this one of the two of us from the West Elm + Etsy Pop-Up in March. He does more than I can even relay to you, but let's just say he really loves the phrase "I need to use the truck", a lot. So definitely be sure to mention that to him if you ever catch him wandering around Houston.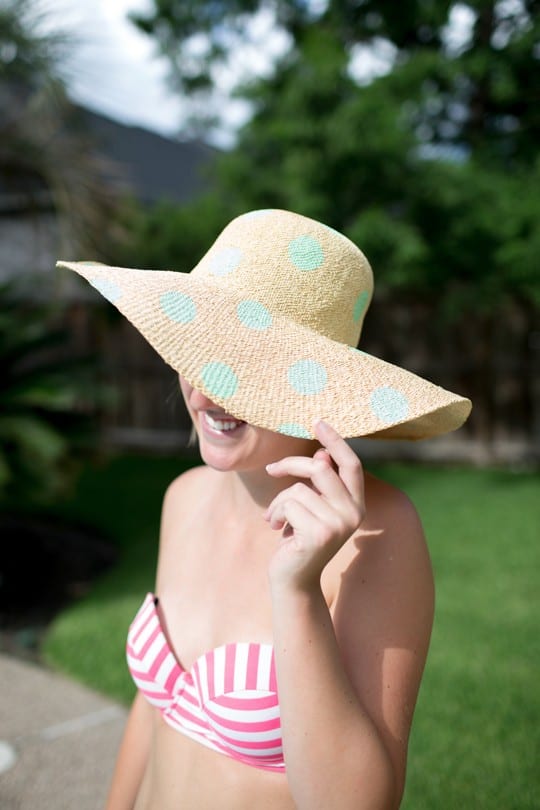 Caitlin is our resident bathing suit model, and also Jared's sister. We don't just use her for her hot body, it just happens to be a major bonus when you need a DIY floppy hat photographed. She's made the hour drive to come help us move, clean, and organize lots of times and it doesn't go unnoticed.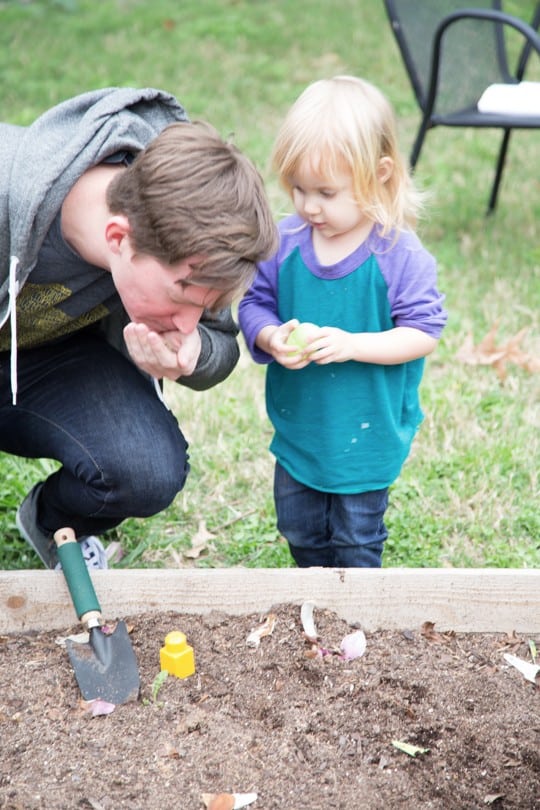 This is Ainsley, Cara's daughter. She very graciously let us give her a big girl room with this makeover, and also helps to keep Jared occupied while Cara and I spent an unlimited number of hours chit chatting about nothing.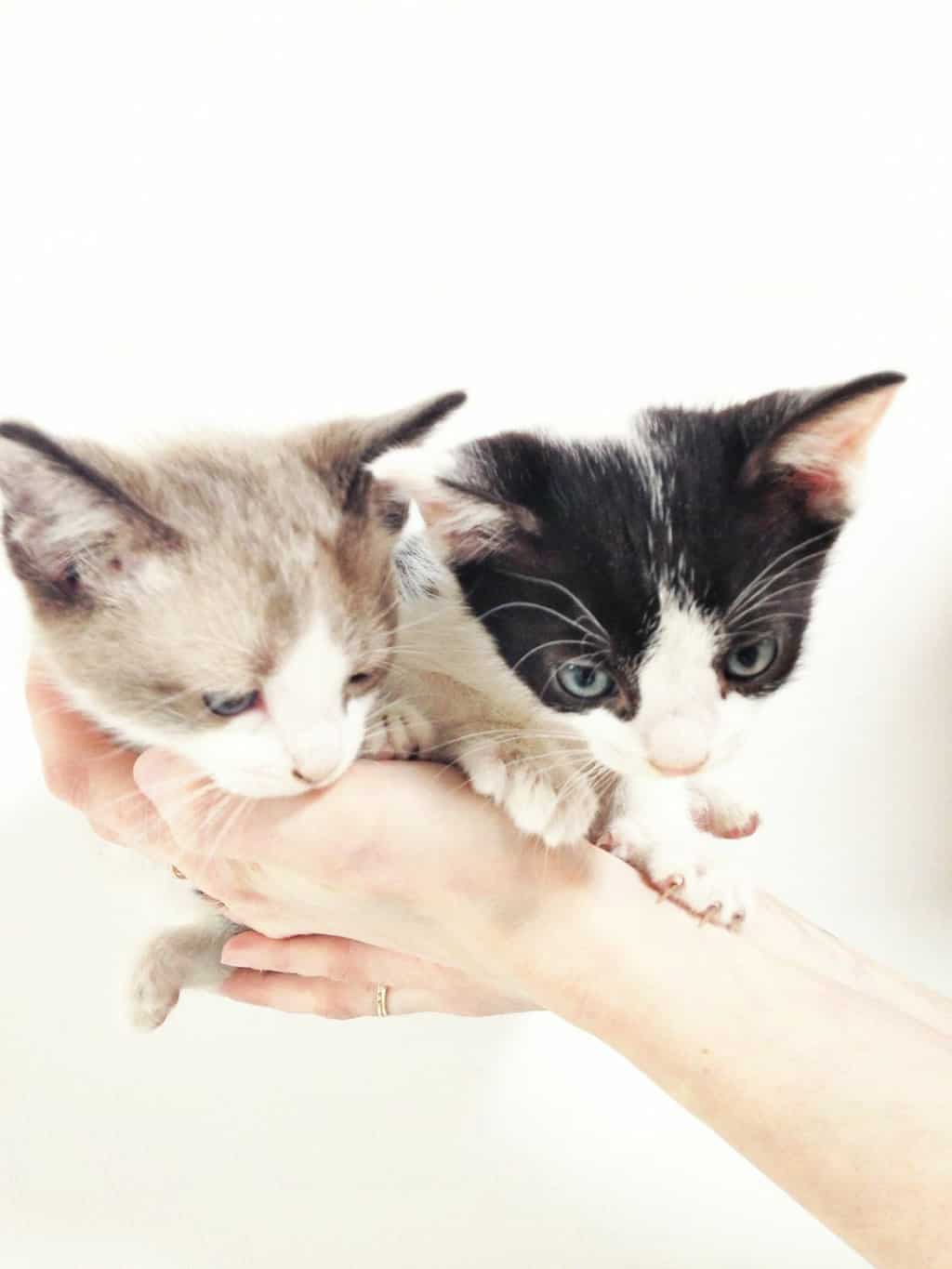 Did I mentioned that I also accidentally adopted two kittens? They were in an old warehouse that was being redone next to the old studio and I politely invited myself in when I heard two of the construction workers yelling "kittens!" in broken English. Jared refused to touch them and then had them named after golf courses five minutes later, so they're still around and we call them Augusta and Pebbles. Don't judge me…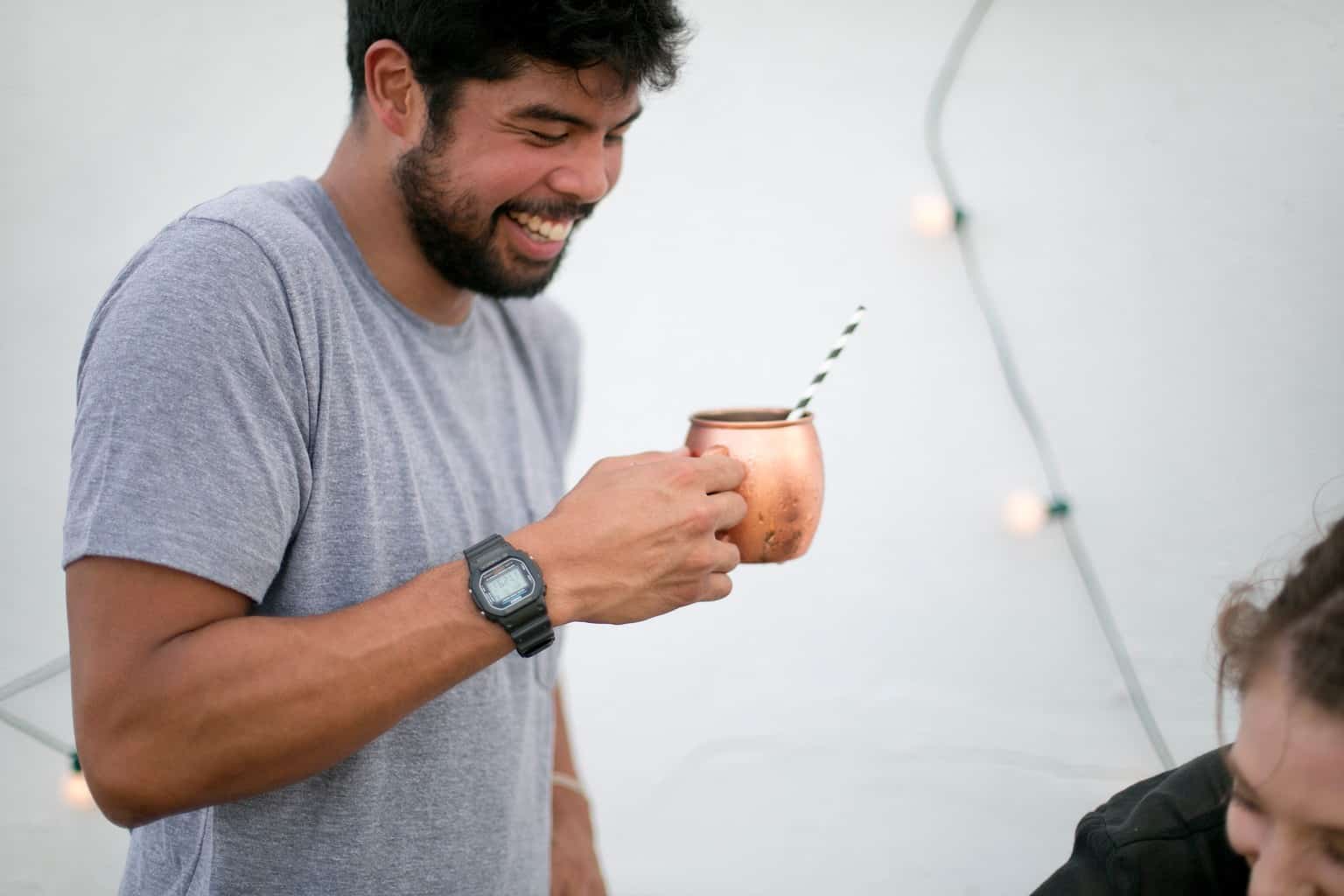 Good ole' Ray Ray! Ray has to be my favorite friend of Jared's. He and Jared constructed 105 piece of Ikea furniture when we first moved in, I repeat, 105! He also helped us out with the cocktail workshop and pulling off the rooftop watch party by lifting everything onto the roof from an old, 1900's metal warehouse ladder after driving all the way from Austin. He also giggles over everything.
Last, but not least, this is Little David, our resident child model and my assistant's two year old. His real name doesn't actually include the "Little" at the beginning but his Dad's name is David too, so the "little" works for us.