Nothing says holidays like desserts, and this pretty little dessert setup just screams for it's own spot at Easter brunch, doesn't it?!
I've been bursting at the seems trying not to share Kimberly Chau's beautiful photos of the all of the loveliness, especially the goodies that Buttercup brought to life from my slightly out of control sweet tooth rambling. But alas, here it is, and I love how it turned out!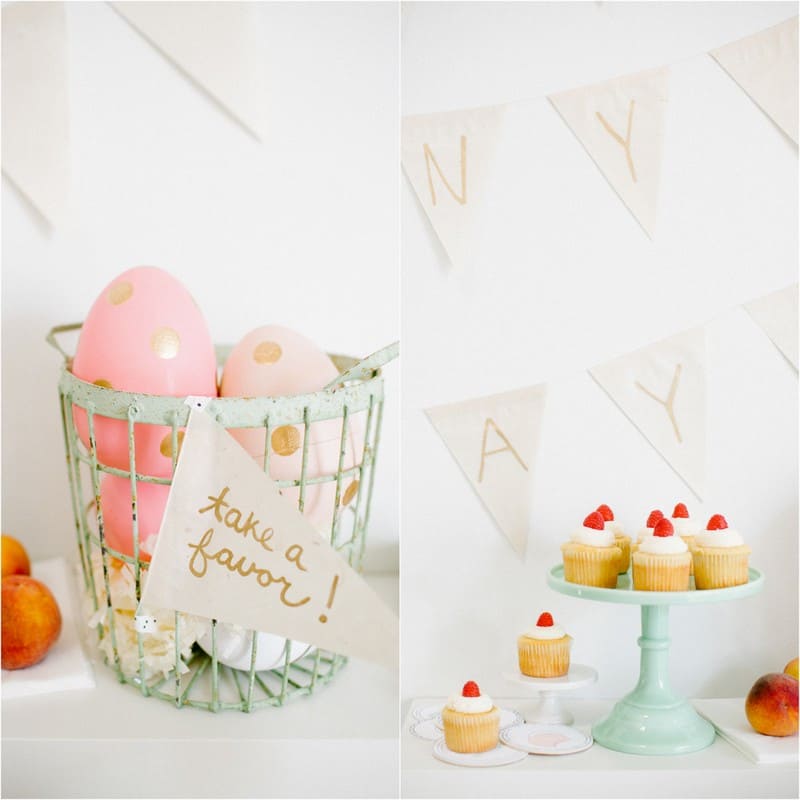 Every party needs a favor, and these jumbo polka dot egg favors are the perfect statement piece for guests to grab as they're making their way out. I'll be sharing how to make them and what goodies are hiding inside tomorrow!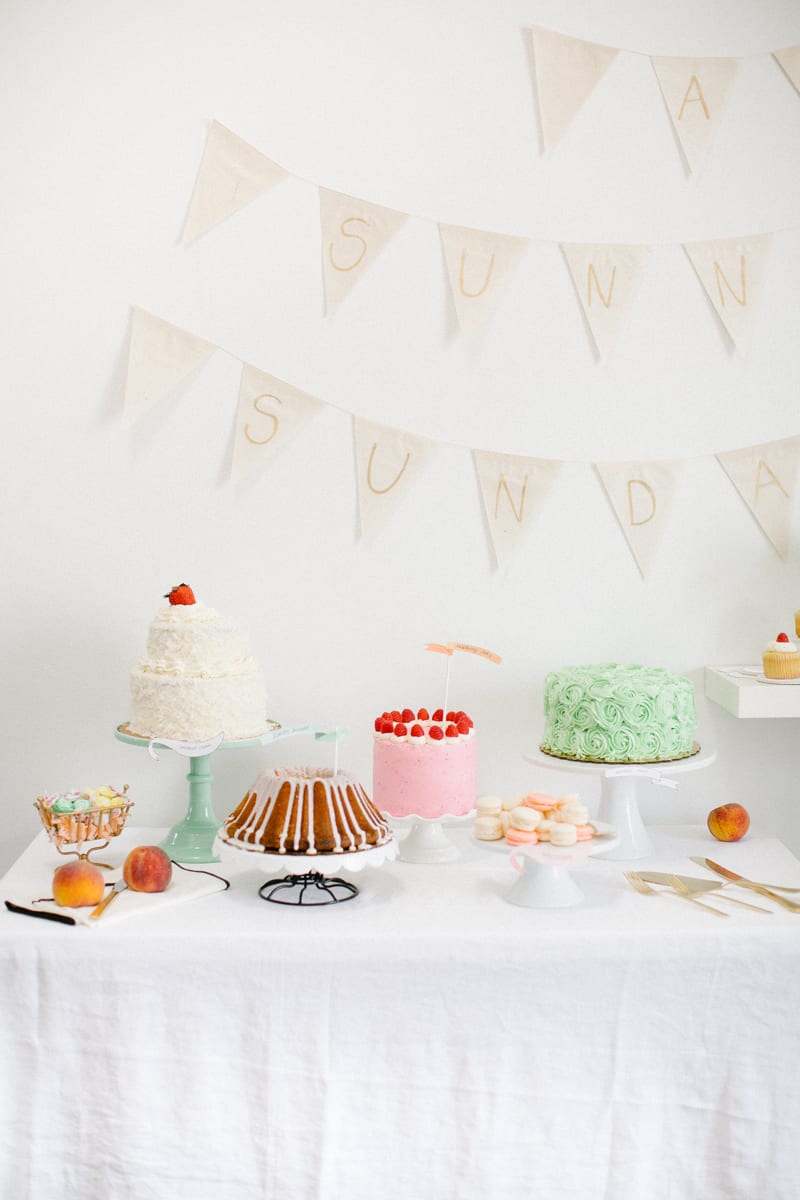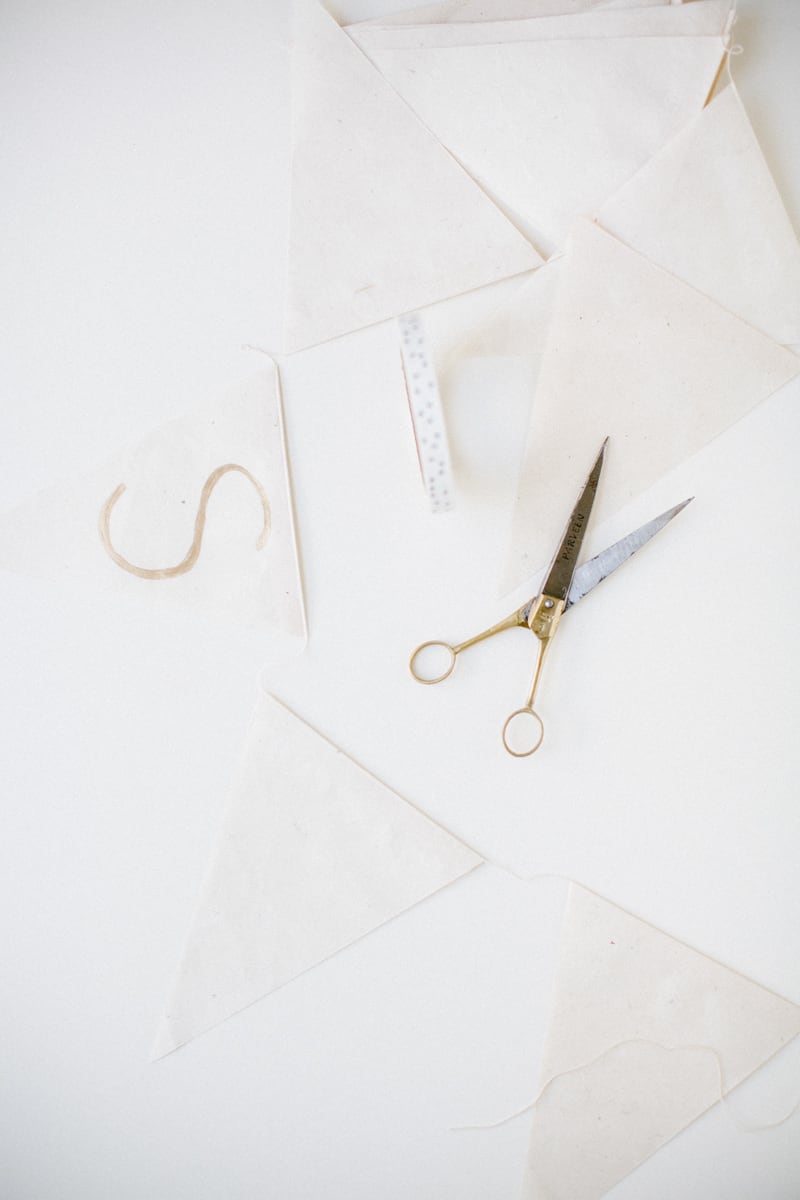 I wanted to create a simple wall decor for the table, but I'm not a huge fan of traditional sayings, but I loved the "A Sunny Sunday", so I used a gold leaf pen to write it on the Lotka banner from Minted.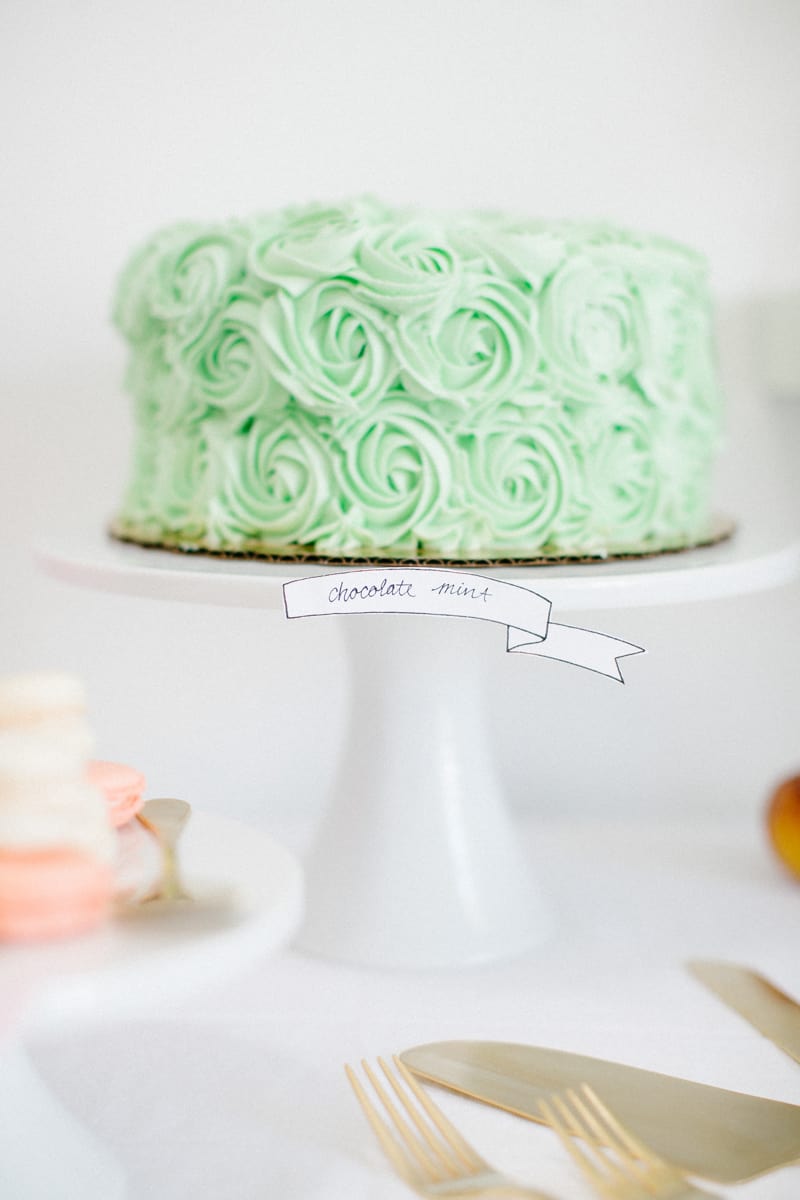 How amazingly sweet are these illustrated flags that Lisa made?! They might be one of my favorite elements! I'll be sharing the printable design with you later this week, and a fun saying I used on them. Trust me, it's worth the wait!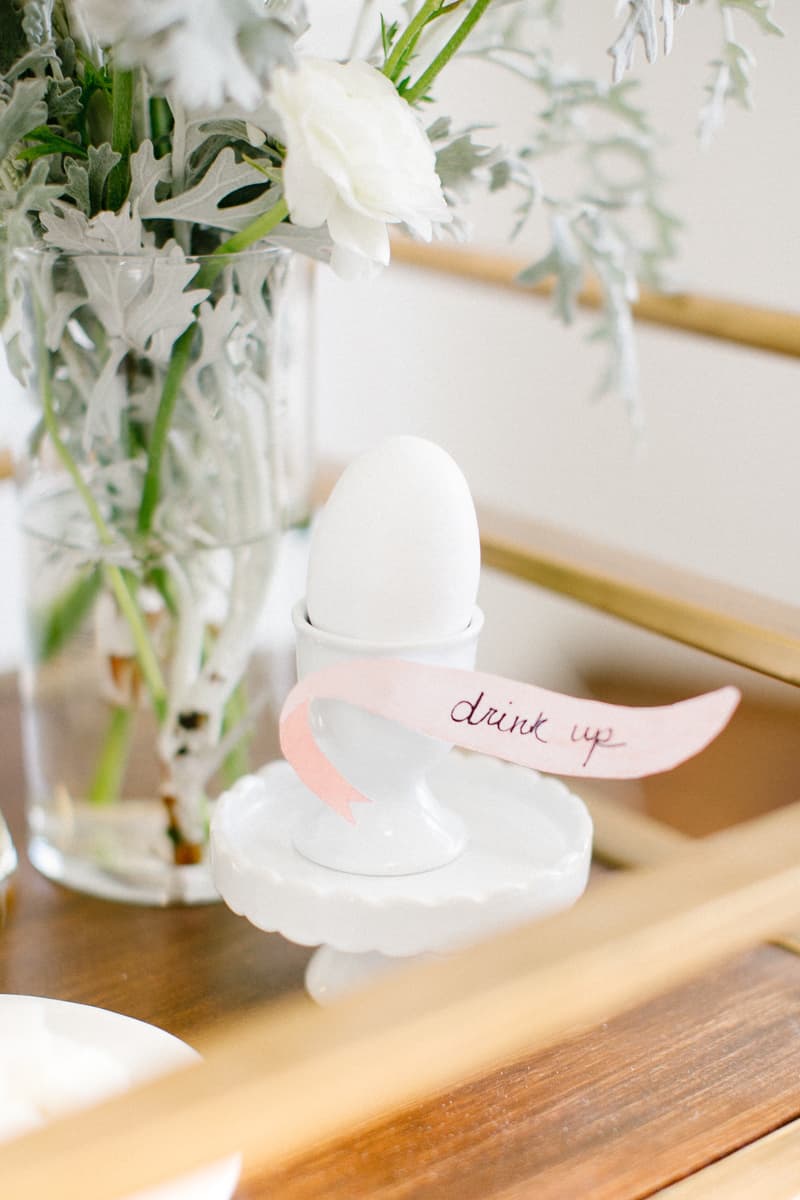 As cute as the flags are, displaying them in unconventional ways makes them even better! I used white eggs cups and a ceramic egg that I scooped up at Hobby Lobby and displayed it on top of my favorite mini scalloped cake stand that I snagged from Oh Hello Friend when I was in LA a few weeks ago.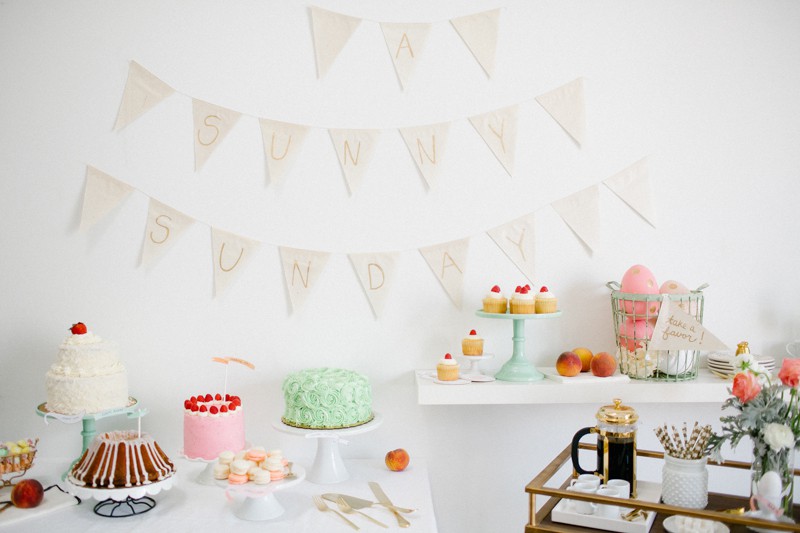 Last thing for now, I may accidentally steal Kristina's gold french press… and by accidentally I mean that I instinctually want to hide it in my kitchen where no one can find it but me. I swear I'm a friendly person though, I just really love it that much!
I'll be sharing more details on the DIY's, printables, and recipes from the shoot later this week, so keep your eyes peeled!