I love making boozy marshmallows, full stop. They're great in hot chocolate in winter and roasted over campfires in summer (a coating of sugar makes for a caramelized shell like WHOA). But I'm especially excited to share them in a spring time application: Peeps!
First, a confession: I, Colleen, have a serious sweet tooth. I never end a meal without dessert (sometimes even lunches, guys — I know, I have a problem). So although I like to keep my cocktails fairly dry, I'm constantly trying to sneak some liquor into cakes, candies and milkshakes. When you make a boozy dessert, a lot of times the alcohol is meant to cook off. But when you're working with gelatin (as in when you make marshmallows), you get to keep the flavor AND the buzz factor. With all of the fun molds out there these days, I'm constantly tempted to make edible cocktails in an ever-growing list of shapes!
When I saw the adorable Peep mold in my local grocery (you can get one online or in craft stores, too), I knew I had to go for it. If you've got a sweet tooth and want to indulge in some Easter nostalgia while retaining your grown-up card, you really need to try these Boozy Peeps!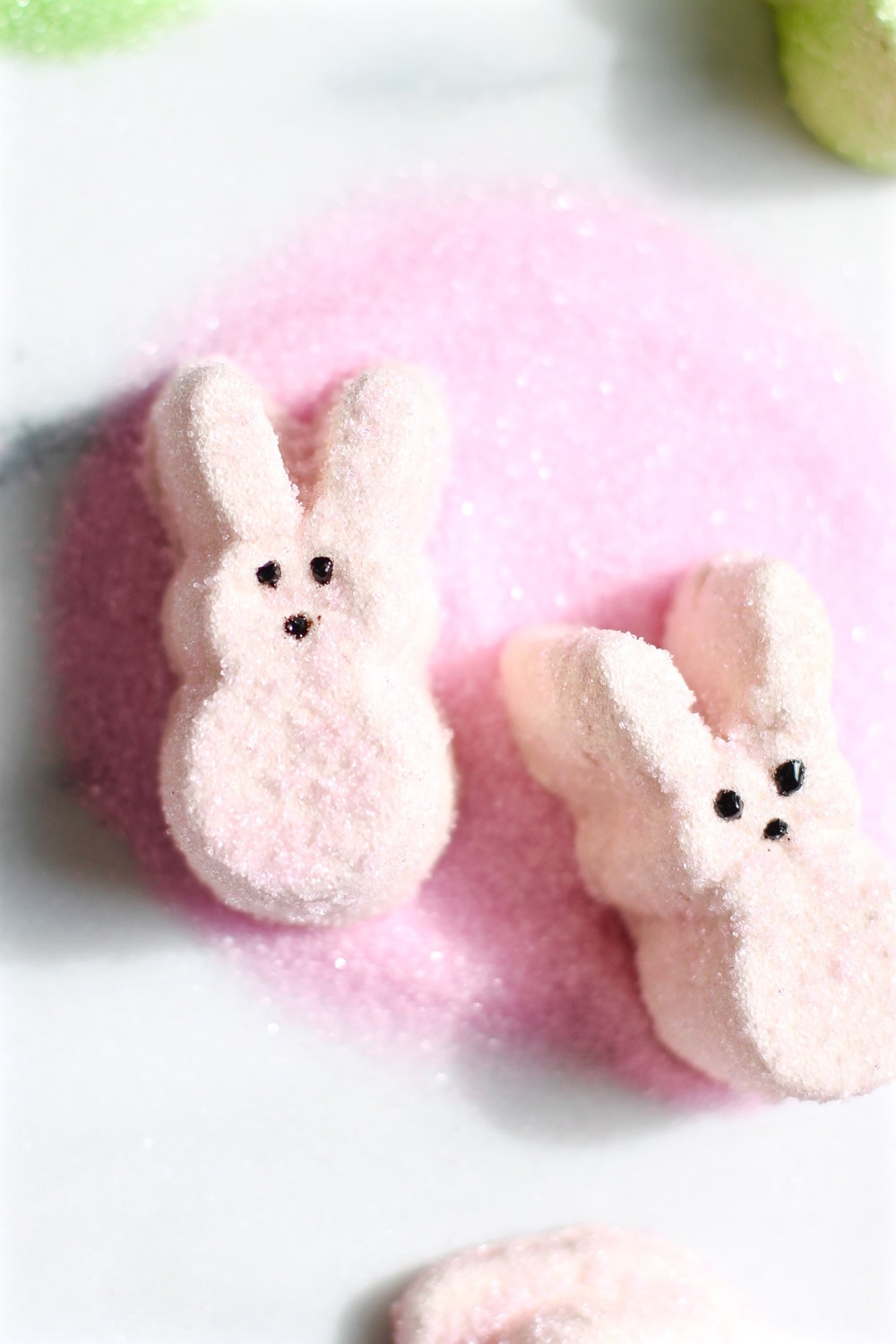 Boozy Peeps Special Equipment
Wilton Peeps silicone mold
Candy thermometer
Stand mixer fitted with a whisk attachment (unless you are a super person who can whisk at high speed for 12 minutes!)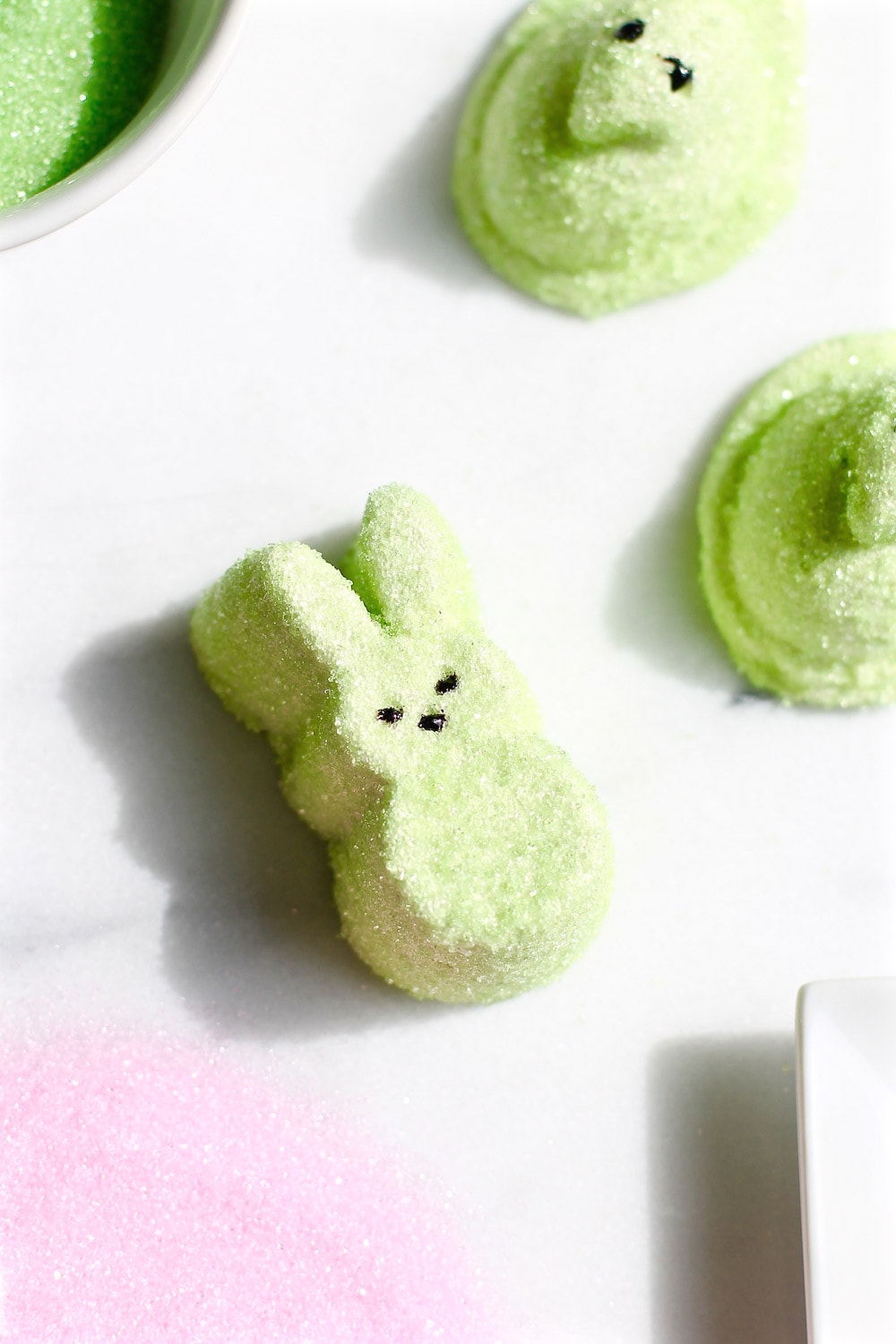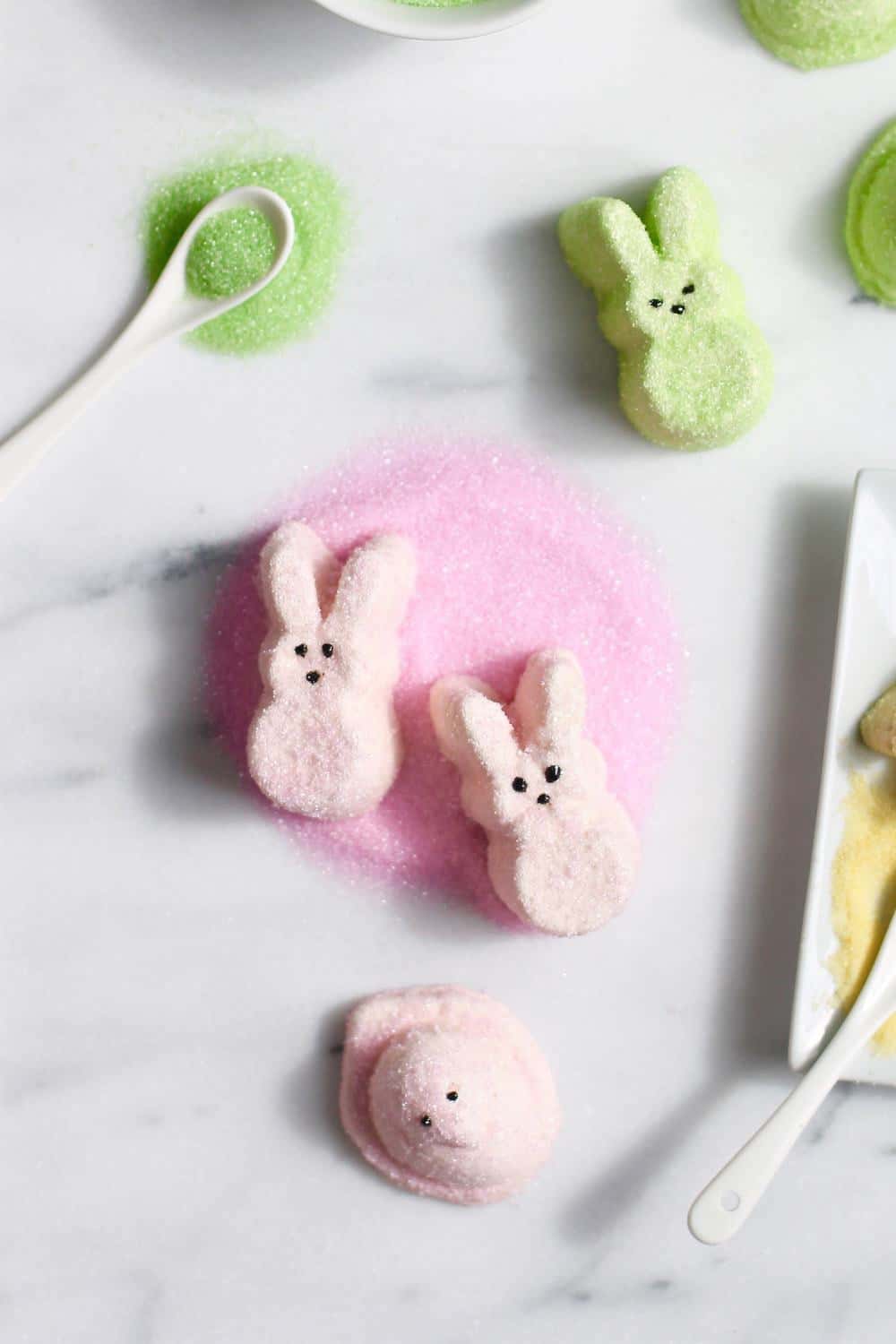 I used Pimm's No. 1 as my liqueur because I start craving that lightly fruity, herbal flavor as soon as warm weather hits (and also because I wanted to be able to call them 'Pimm's Peeps' which sounds adorable), but you can use anything you like. I've made them with St. Germain, Branca Menta, Campari and Cointreau and loved every single version.
How cute would these little guys be as part of an epic Easter brunch tablescape? A Peep at each table setting on a tiny plate. How would you style them?