photos and recipe contributed by Nanette of Cultural Chromatics
What's crunchy, chocolate-y, and eggstremely adorable? You guessed it! Eggs in a Chocolate Nest! Easter holds a special place in my heart, and besides loving eggs, I also adore pastel colors, Easter brunch, and marshmallows. Thus, I'm particularly excited to share this simple recipe that's both festive and filled with chocolate!
Ingredients:
1 pack (~6 oz) dried chow mein noodles (ramen or any other dry noodles would work too)
4 oz dark chocolate
egg candy of any kind (I used the speckled cadbury eggs)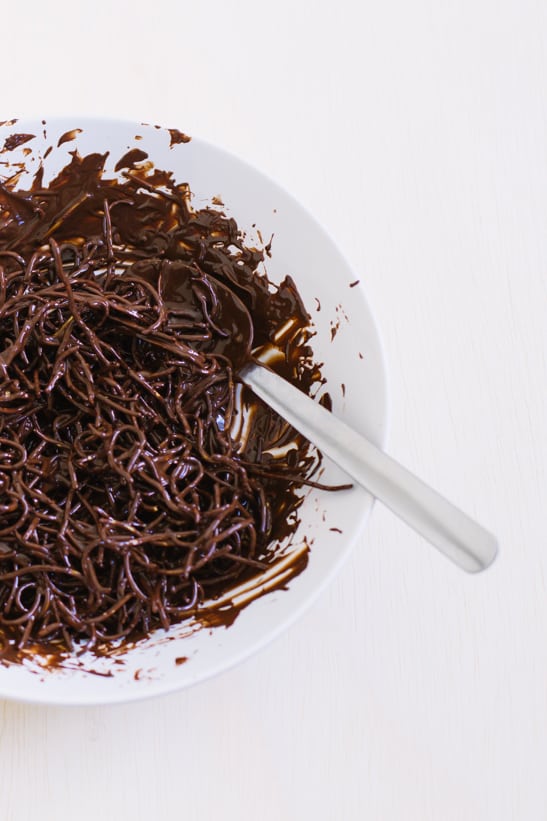 Break the chocolate into large chunks and then microwave at half power for 45 seconds. Then, continue to microwave in 20 second intervals until it's completely melted.
Crumple the noodles with your hand into smaller pieces and toss it in the chocolate until it's completely coated. Form little nests in your desired shapes and sizes and let solidify on parchment paper.
If it hasn't set within 20 minutes, put the nests into the refrigerator to set. Top off with chocolate eggs and enjoy!